Fliplearn's Divya Lal On How To Embrace Online Learning During Corona Outbreak
In a webinar hosted by ScooNews, Ms Divya Lal MD Fliplearn Education pvt ltd spoke about eLearning amidst COVID 19 and the Application Fliplearn's use in it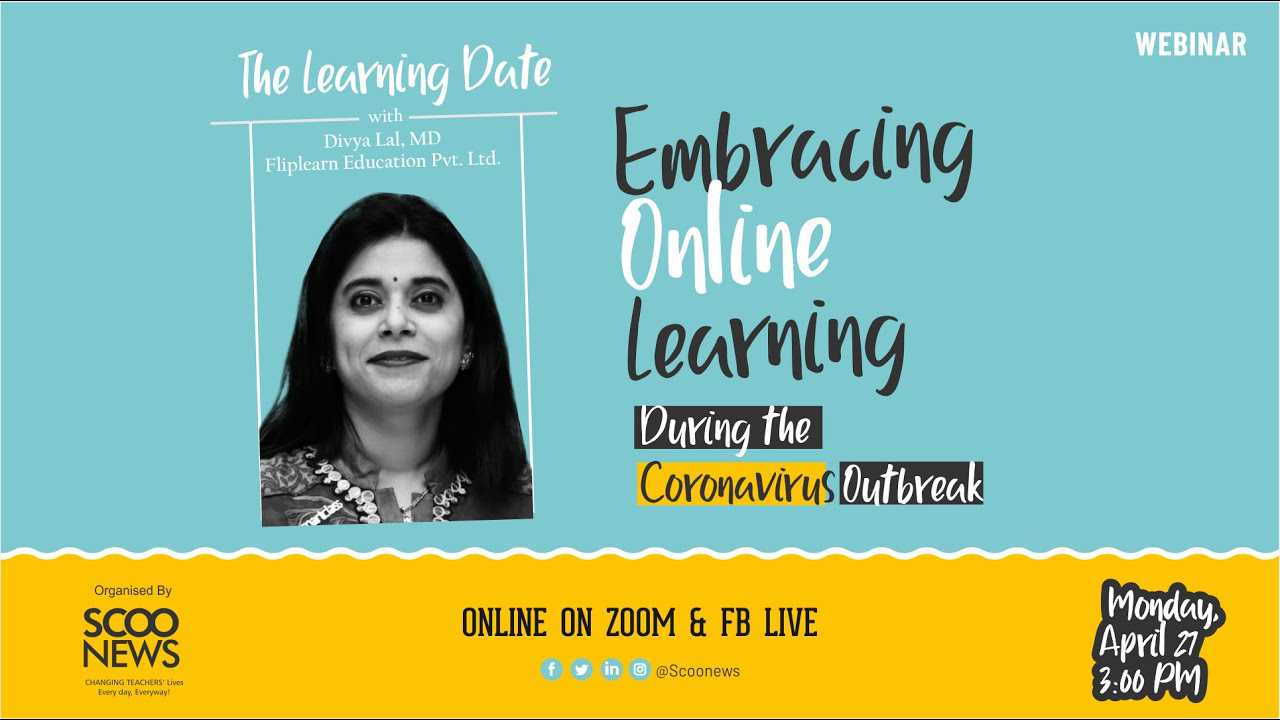 In conversation with Ravi Santlani, CEO, ScooNews, Divya Lal, Managing Director, Fliplearn Education Pvt Ltd, recently discussed a hot topic "Embracing Online Learning During the Coronavirus Outbreak." This powerful talk took place on 27th April 2020 with more than 3,000 educators from across India in attendance.
Ms Lal is an Indian Ed-Tech icon from the last 20 years, helping bring the best of technology to the schools. She is passionate about providing excess quality education and innovative solutions that drastically improve the teaching and learning outcomes.
She started her career as a faculty in NIIT, some twenty years ago. She then moved on to work with Educomp for ten years, followed by a gig in Smart Class Solutions & later, Ebix Smart Class. Currently, she's heading Fliplearn, a leading teaching and learning portal, and has been bridging the current divide in education and technological solutions.
During the informative webinar, Ms Lal had some brilliant insightful answers to Mr Santlani's & our viewers' fitting questions. Excerpts below:
Do you feel what demonetisation did to Financial Technology is COVID-19 going to do to Education Technology (Ed-Tech)?
Yes, definitely! Until now, it was a choice. Now, it has become a necessity. It is a 180 degree flip from authentic classrooms to e-learning. And not just an online class but a need for systems that provide a comprehensive narrative.
What is Fliplearn's approach to this change?
Fliplearn understands that teaching & learning are a two-way street and hence, brings a comprehensive system that's not just one-sided. Also, because a lot of Artificial Intelligence is involved, it reduces the teacher's workload and still, proves to be an extremely personalised learning experience.
Is Fliplearn only CBSE board-based?
Fliplearn's system is not limiting and we do majorly all boards across India. If users do not like our provided content, they can also upload their own and choose to hide ours.
How long did it take you and your team to create Fliplearn?
It was certainly not an overnight process. Even today, it keeps developing every now and then. We took about 2.5 years and it is still being upgraded regularly based on the feedback and queries we get to make it more user-friendly.
How is implementing e-teaching amongst teachers different from the idea of it?
The major part is the transition that, we believe, should go as smoothly as possible. We start with 3-day learning sessions followed by the doubt-clarification concourses. We provide stepwise videos and manuals and also have a call-centre for users to get real-time support.
Do you provide video conferencing?
We are in the process of developing it and the final test runs are being done at the moment. We shall soon introduce it to you!
How, according to you, students are reacting to digital learning?
Children are digital natives. It is easier for them to shift to virtual. The critical two aspects are Teachers & Parents for whom we provide a multi-device login facility, so as to enable them to login parallelly to see what the child is up to during the class.
Can technology replace classrooms?
In my opinion, teachers can never go obsolete. Why should we always propose it as Teacher vs Technology, why can it not go hand in hand? Technology is to support the teachers, to help them do unnecessary administrative tasks so they can manage their time properly. Remember, technology does not substitute a teacher. It is actually a teacher who can bring the human connection, clarify doubts, and balance technology and education together. This is where the experience counts. Let technology be a partner for teaching and learning.
What is Fliplearn's USP?
When a student subscribes for a particular class, we give them a class below and a class above along with it. Our unprecedented teacher platform lets the educator control as well as upload their material, create tests, automate corrections, prepare report card read, and re-grade it accordingly. Its built-in tools are meant to help teachers, which can be personalised easily.
Is Fliplearn a smart-app?
In order to keep it accessible to all, especially in rural areas or in lower bandwidth areas, we have built Fliplearn Browser Bases as well. If you can use Whatsapp, you can easily use Fliplearn at the same amount of bandwidth. What I mean here is that one can look up for us on Google directly. You don't really need a smartphone or tablet to download the Fliplearn app.
As the current situation entails, schools seem to be the last institutions to open after the lockdown ends. What do you have to say about that?
Technology is here to stay! We cannot imagine classrooms going back to the original state.
Even after the schools open, the technology is going to be in regular use because of the new schooling models of half week class being discussed. That means every day, online classes will continue to exist. Also, the reopening might happen for only middle or senior schools and not primary.
What do you feel about the government's directives to not charge school fees?
It is unfair to expect schools to only be unidirectional in providing service. I feel it should be a symbiotic relationship between parents and school. I always say that parents stand behind the school, the school stands behind the child. If you expect the school to be available for you and your child, be there for the school as well during such testing times.
How secure is Fliplearn as an AI-based application?
It is an encrypted platform.
Schools have complete control over those who wish to log in. One's stay and removal are decided by the host – the school, in this case.
A full charge of the admin dashboard is provided.
There is tight security, we haven't had a single breach issue since we have launched.
What are the key points to learn about Fliplearn?
It's a personalised online education system.
Every engagement is tracked here.
Webinars that we do every day can be easily attended to get more details from within the field.
Assessment models vary from very simple to complicated yet are thorough, don't limit to MCQs.
Is a trial version of Fliplearn available for educators?
Yes, a 7-day free trial is available. We can also work out something specific for your school if you get in touch with us with your personalised demands.
Are there any worksheets available for K to 5 and primary kids on Fliplearn?
There are a lot of exercises and play-based ideas available for smaller kids like stories, poems, interactive exercises, etc. The system can also be used by parents to work along with the child.
Are there any creative worksheets that Fliplearn provides for secondary students?
Many! There are many interesting worksheets along with activities like essay writings & animation course. You can find these relevant topics on our website.
Do you do competitive entrance courses like JEE, etc.?
Not yet. We only cater to the K12 segment, all subjects all classes.
Can Fliplearn be accessed only online?
True. It's not yet an offline solution.
How frequent are the demo sessions?
We have about 8-9 demo sessions every day. If you want to be a part of these, write to us and we will send you an invite to join in. After the demo, we provide an ID. You can take three days to explore our services further and then decide for yourself.
What is the language curriculum available?
We have a majority of subjects that includes languages as well. Though we do not necessarily have a 3rd language curriculum. The primary medium used is English.
Ms Lal signed off from the webinar by admiring the work of educators across the country for bringing a revolution in the education industry. She said, "…this is exactly how all the great educationalists in the history came along, stood up to the challenge and said in one voice – Children Will Learn, No Matter What!"
If you want to reach out to Ms Divya Lal, write to her at [email protected].
New Age Instructional Techniques
Traditional pedagogical techniques, based on a teacher explaining a topic and students taking notes, may still be helpful occasionally. Still, education today revolves more around encouraging the students to awaken their curiosity and desire to learn.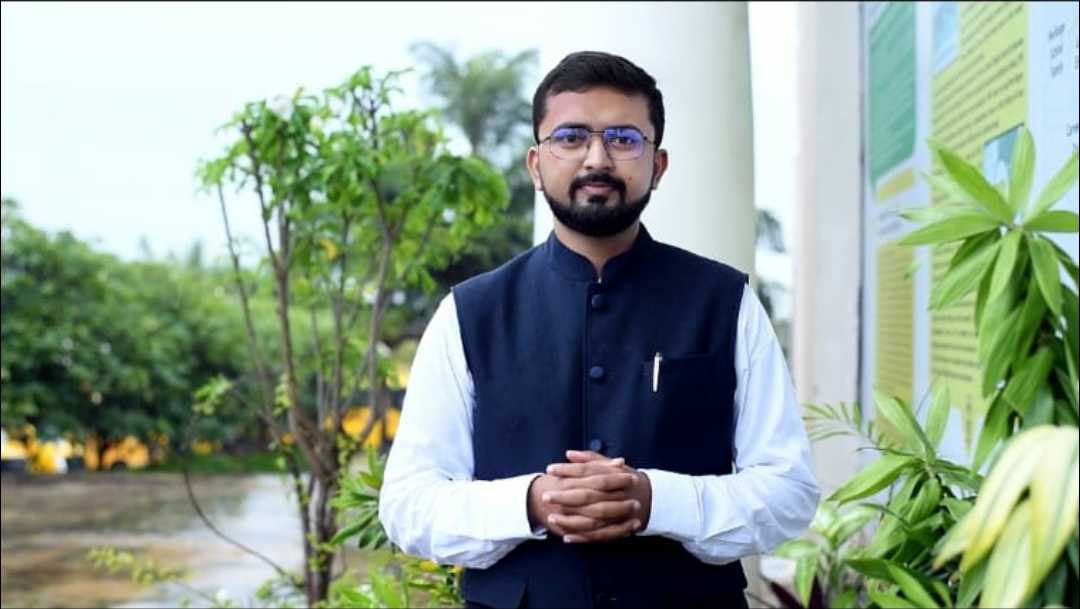 Education and its purposes have evolved over time. The meaning of 'knowing' has changed from remembering and repeating information to finding and applying it. Education helps students identify their critical purpose in life. It is really a tool to enable young minds to become lifelong learners. It empowers them to be able to tackle any challenge that life throws at them.
The purpose of being an educator is to make the world a better place. Where people are empathizing, caring, and capable of understanding each other. The prime objective of education is to nurture the leaders of tomorrow. To impart quality knowledge and learning so that the young generation becomes responsible and future global leaders and citizens.
Advanced research in education philosophy and brain science has had a tremendous impact on instructional strategies for the classroom. As a result, the educational paradigm has seen a transitional shift in instructional strategies over the past few years. Educators now are required to step out of their comfort zone of the traditional mode of teaching confined to classrooms.
Teachers are now bound to integrate the new instructional strategies to make a mark in the educational arena. A number of different teaching techniques have emerged during this transition and due to this change in education. Some of the research-backed pedagogical practices that are appropriate for 21st-century classrooms are:
Reciprocal Teaching:
Reciprocal teaching is a method in which students in small groups predict, clarify, question, and summarize a scaffolded reading comprehension. It is similar to a small group of students sitting in circles and using a communal constructivism approach to making meaning. Here each student takes the role of both learner and teacher within the group. This technique allows the students to develop a shared understanding of the text and supports the students who find it difficult to comprehend complex texts.
Student-generated questions :
This technique allows students to work individually or collaborate with peers to generate their own set of questions based on Bloom's Taxonomy template. This technique enables students to go through a rigorous thinking process of divergent and convergent thinking that ultimately ends with a reflection-based task to summarize their learning.
Higher-order thinking questions:
This technique of instructional learning is a must-have in every classroom. Critical thinking is essential as it allows students to apply the knowledge to a context different from the one that was initially learned. Using this strategy and adding cases and real-life situations to these questions allows children to develop relevance and motivation.
Reflection questions:
Metacognition – the science of thinking about learning is a potent tool that should be used in every classroom. This allows children to strengthen their understanding and retain the information for a longer period of time. Questions like the muddiest point today? What were my three takeaways from the last 30 minutes? How would I use this learning to make my day better? And many more allow students to reflect on their learning and evolve themselves as lifelong learners.
Taking a constructivist approach, these techniques or strategies allow the learners to accommodate and assimilate knowledge. When a teacher uses group work he/she is leveraging the true nature of learning. This collective activity allows and enables the students to find relevance in the learning environment. Moreover, it will enable learners to have agency over their learning by modeling a real-world situation. Often when a teacher starts using collaborative approaches, various reasons like unequal participation deter it. The classroom space dons a chaotic look, and the teacher has no control. All these have to be minutely dealt with by developing as a facilitator rather than a sage on the stage. Working in groups allows children to develop essential life skills like empathy, compassion, and critical thinking.
Traditional pedagogical techniques, based on a teacher explaining a topic and students taking notes, may still be helpful occasionally. Still, education today revolves more around encouraging the students to awaken their curiosity and desire to learn.
About the author:
Siddharth Rajgarhia is Chief learner and Director at Delhi Public School Nashik, Varanasi, and Lava Nagpur. Having 10 years of experience in leading schools. He is an avid Mindfulness practitioner and believes in lifelong learning