Founder of MGIS Remembers Establishing Gujarat's 1st IB School That's Known For Practicing Inclusion
Co-founder of MGIS, Dr Anju Musafir, highlights the features and success stories of the school that make it one of the top institutions in India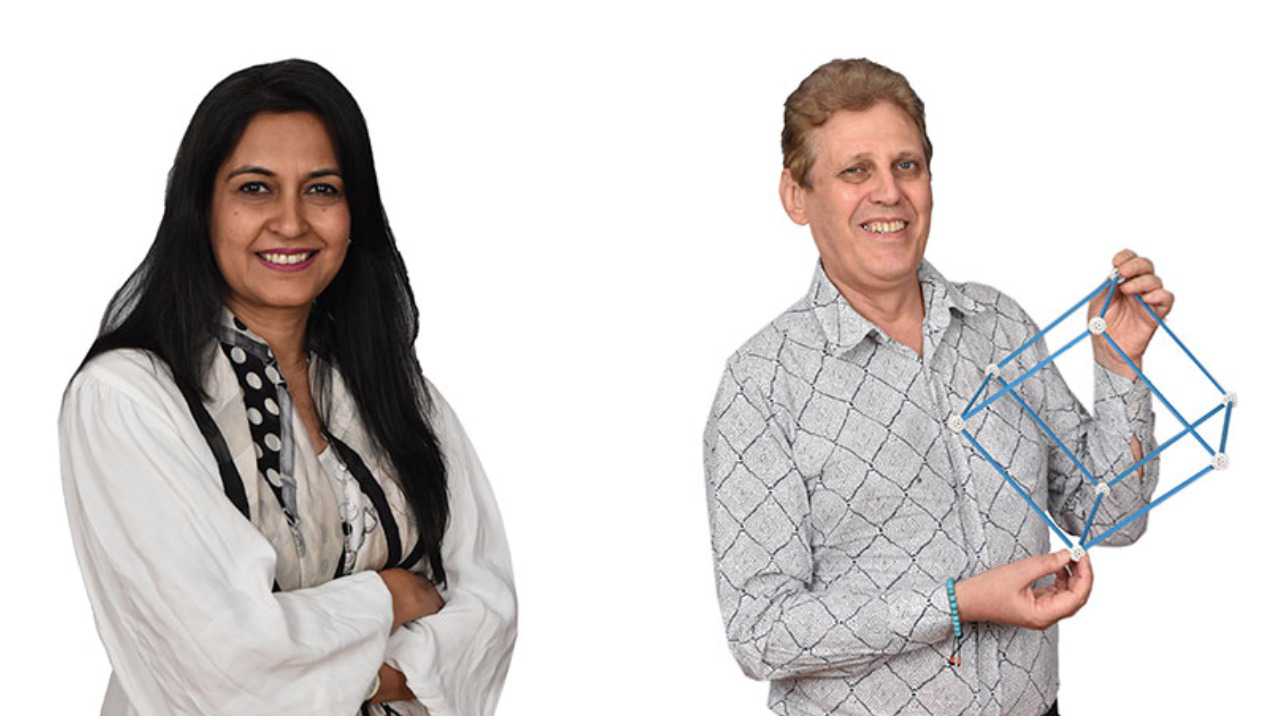 Mahatma Gandhi International School in Ahmedabad, Gujarat, India, was established in 1998 by founders Dr Anju Musafir Chazot and Dr Pascal Chazot.
Dr Chazot is a French citizen and a French civil servant who was posted as the Director of Alliance Francaise where he met his wife, Anju. While they were doing some remarkable work in language learning there, they decided to start a school as well where equity in quality education would be provided to rich and poor, abled and differently-abled alike.
MGIS is the first International Baccalaureate school in Gujarat, first in the state to use Apple technology and the first school in India to offer skill development courses affiliated to Edexcel BTEC and the IB Career Programme. Moreover, MGIS has a strong international and national education exchange program with France, Australia, South Korea, USA and Ladakh (India).
ScooNews spoke to Dr Anju Musafir Chazot and dug deep into the ideas and philosophy of MGIS and its founders.
Excerpts:
Take us to the beginning of your journey with MGIS?
Both Pascal and I come from the education sector, and it is while working in this field that we realised how the conservative way of teaching and the educational divide mandate children from the economically lower section of society to attend municipal/govt school, middle section for public/private schools and only the extremely rich to afford the elite residential schools. We thought this was holding the students back from gaining quality education which should be a right for all.
Hence, in 1997, we started working on a plan of a PPP model in collaboration with the Ahmedabad Municipal Corporation. Both of us being huge admirers of Mahatma Gandhi and believers of his philosophies decided to name our school after the Father of The Nation.
In 1998-99, after plenty of speculation, criticism, hate marches, stoning, signature campaigns and a great ordeal of court cases, the ruling was in MGIS's favour and we were granted the permission and a land where the municipal building stood for the school.
The journey was thrilling, scary, enthralling and unexpected all at once. Our conviction was tested in the beginning especially because of all the aversion we were subjected to, but in the end, everything settled on its own and we became the first international school in Gujarat.
How is GRL (Generated Resource Learning) pedagogy different from the usual learning? What sort of positive outcomes are expected from students under this system?
While working on MGIS's inception, we decided to not just bring IB culture in the education sector for all children but also provide them with a pedagogy that will bring about the required change. We brought in a Multisensory Pedagogy, which means using all the senses and the body to learn. Since in Experiential Learning it is the child's liking and context that should be given importance to, we wanted to break away from the colonial model of education that we have invariably inherited. That is how GRL was born.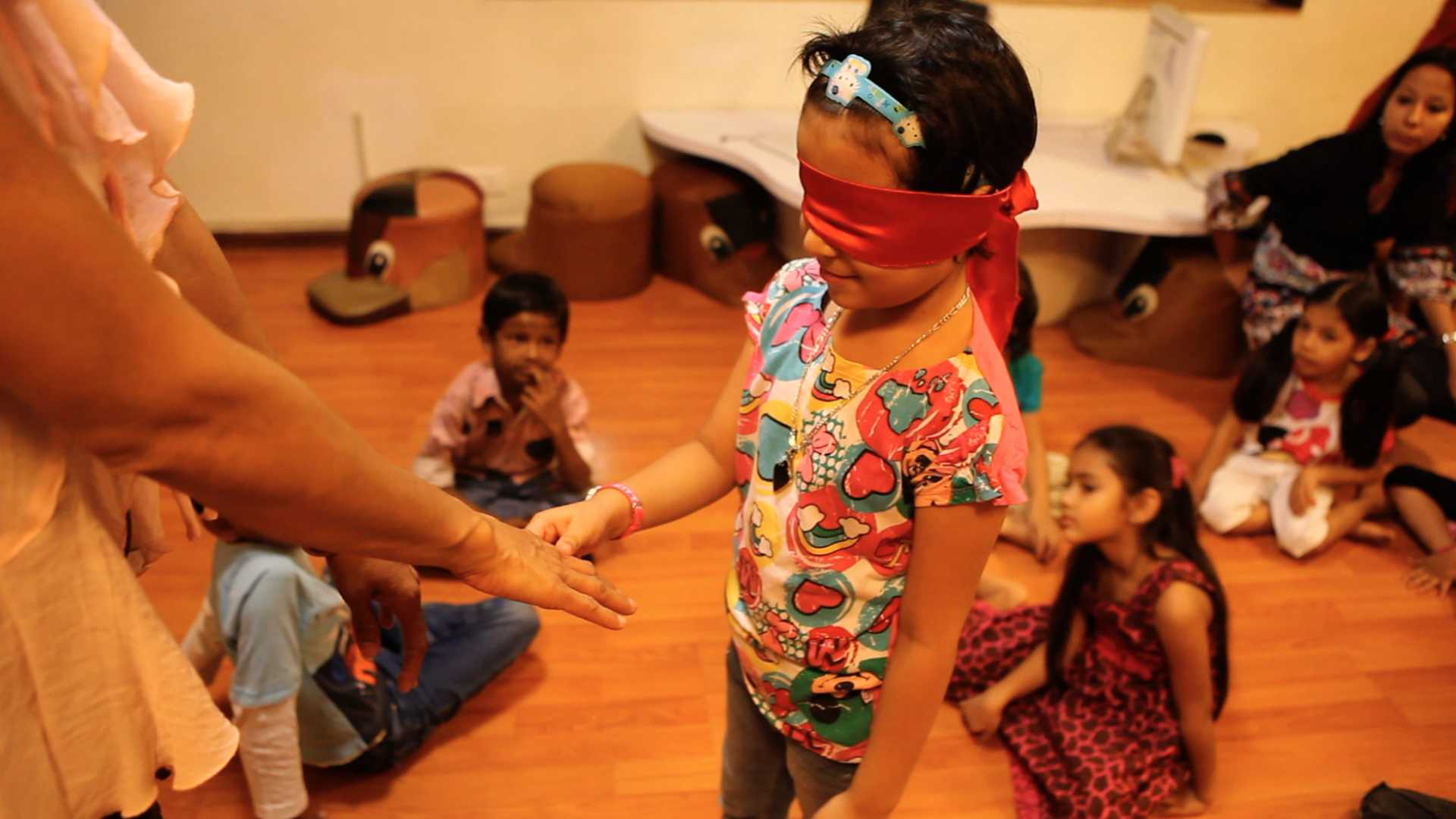 How does practising inclusion work in MGIS? How do you make sure students from an economically-lower background don't feel lesser than others or a differently-abled child is not bullied or left behind in the class?
Inclusion as a practice needs continuous development, work, and dedication to thrive. When we decided to open MGIS, we also agreed upon making it an inclusive school which will try and cater to as many differently-abled students as possible. Inclusiveness in school is not just about the child but the peers, educators, administration and also parents are involved in the process. Not all cases are alike and so the solution cannot be the same too.
It will be inexact if I say we handle all situations with ease. From counselling a bully to handling a stubborn parent, we encounter varied difficult situations often and solve them with professional help. Inclusion works wonderfully but to make it work, we thrive every day to create a healthy learning environment. For example, children make their own rules when they join the school and each class functions as a council and as a forum to discuss, resolve conflicts and issues that the children bring up. We also work a lot on group bonding and trust using a lot of techniques from drama and art and other therapies. These are ice breaker and energizer exercises that are fun and help the children know each other. A third important thing is that we do not give marks to children till higher secondary. We give qualitative feedback to each child. This makes them feel valued with no hierarchies and distinctions between them.
What sort of fee structure is present in MGIS for students of underprivileged families?
The school has a differential way of paying fees. It is open to privileged and underprivileged alike, we do not charge any fee to those who are unable to pay. When the school was established in cooperation with Municipal Corporations, we reserved 20% seats for the economically-backwards section of the society. This has increased to 25% with time to comply with the RTE act.
During an academic year, we have 300 students with us. We also do not have any admission criteria. For every child, whichever section of society they may come from, we meet with the parents and child and decide unanimously in the administration regarding the admission.
Share a success story that shows MGIS has achieved a unique breakthrough.
The Cafetaria Project is one of the most successful campaigns by MGIS, which is also close to my heart. Started in 1999, its idea is to empower kids from kindergarten to grade 11, once a month, by teaching them how to manage a cafeteria according to age competencies.
For the everyday menu, the students conduct surveys, make Venn diagrams, do mathematics, buy vegetables, manage the accounts, costing, selling, language, hygiene, science etc., and of course, look after the cooking process as well.
Every time The Cafetaria Project takes place, we witness in them the willingness to work as a team. We see them turning into brilliant managers who are having fun while learning. This initiative has taught us that the important aspects of life can be taught even in a kitchen. Learning is just not limited to the books, after all.
How does filmmaking help in the learning process?
Filmmaking is an interdisciplinary project that runs through several classes with varying degrees of difficulties. For example, to make a film for Ahmedabad Municipal Corporation on the awareness of dengue, students started with learning how to fill a tender, then bid for it, made the film, and managed all the aspects of the project. They've also made films with the election commission for voter awareness. These films have been played in theatres as well and applauded. While at it, the students are also learning about these pressing social issues and other life skills that go into making a film.
We integrate a lot of things into the project but the project must also mean something to the child. Ultimately, it should empower the child. Because when children are engaged in something wholeheartedly, they become truly active and productive. They also learn all the necessary life skills when engaged in real-life projects. And learning must be joyful!
How is MGIS different now after these 20 odd years of its establishment?
20 years down the line, what I believe we have achieved is the trust which was missing in the beginning. There was a lot of scepticism about the school being able to bring about the change we hoped for. We were told with just 300 children and a small set-up, having an impact on the classroom practice beyond MGIS was not possible. Parents also worried about how the children would perform in mainstream examinations and in universities, how they would fare in life and adjust, all these fears are now laid to rest. Since the last 20 years, our children have found their passion, gone on to chase their dreams and are excelling in their fields. Most importantly, they are happy individuals today with important values of honesty, compassion and ethics.
Also, the idea of MGIS was never just providing a unique pedagogy but also to add value to teachers' lives with our Teacher Training programmes, in which we train educators of municipal schools, village schools and private schools alike, across India. We have also recently completed an online Teacher Training that we created with TATA and TISS for CBSE. Now CBSE has announced that its schools should follow experiential learning based on MGIS's pedagogy, that means this training will be reaching to 1.2 million teachers. I strongly believe that this is the kind of impact even a small school can have, provided one is working really hard inside the classroom.
The dedication and resilience of MGIS and its founders are praise-worthy. At the time when education was not even possible for everyone, they opened a school to cater to all the sections of society and developed a joyful pedagogy that was more realistic and successful. This is inclusion at its best!
Oxford University Press India releases early-year solutions aligned with National Curriculum Framework for Foundational Stages (NCF-FS) and NEP 2020
The flagship OUP titles My Learning Train (pre-primary and primary), Oxford Advantage Little Champ (blended product for beginners and levels 1&2) and New Enjoying Mathematics (grades 1,2) emphasise interactivity-oriented approach conforming to the National Curriculum Framework for Foundational Stages 2022.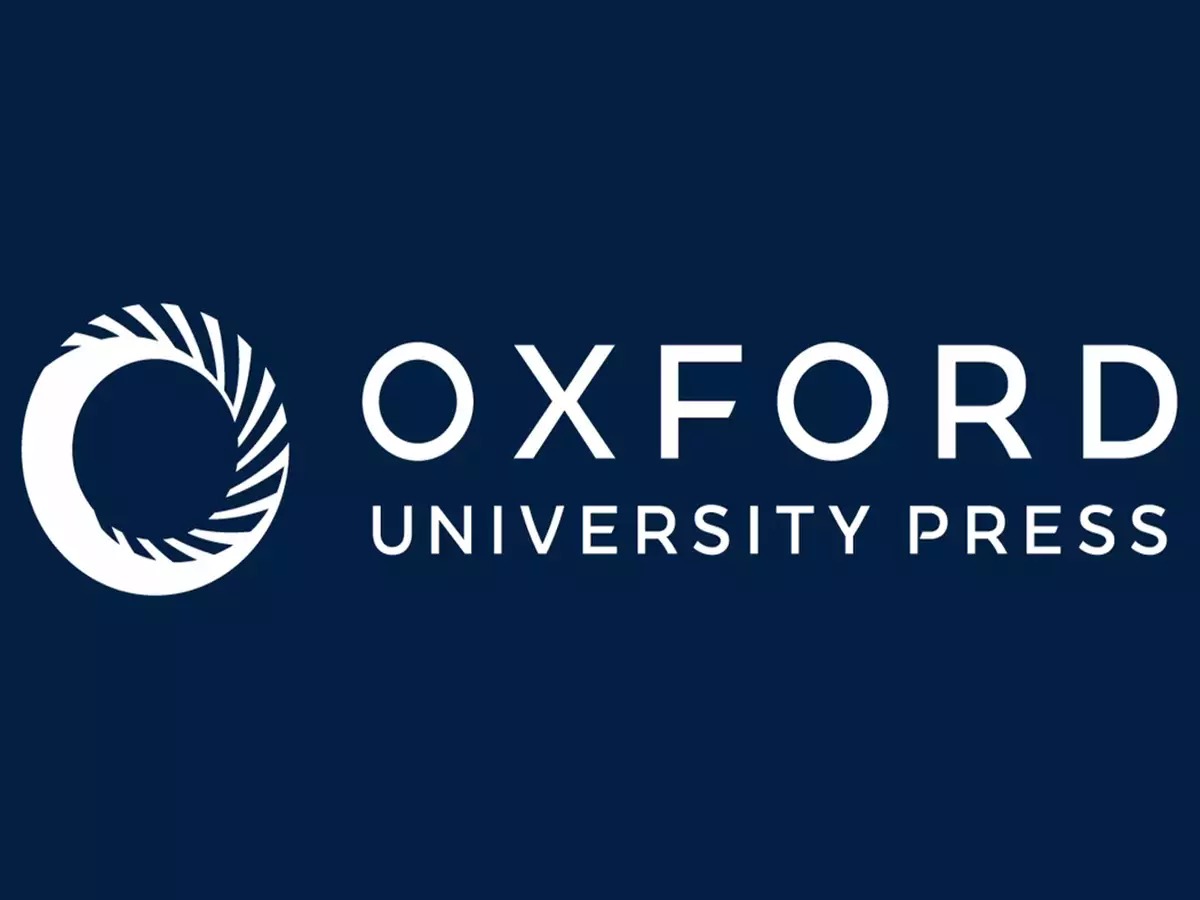 Oxford University Press India (OUP), a department of the prestigious University of Oxford, has released its early-year range of blended solutions conforming to the National Curriculum Framework 2022 for Foundational Stages (NCF-FS) based on the recommendations of the National Education Policy (NEP) 2020.  A leader in the K-8 education segment in India, OUP is one of the first solution providers to launch NCF-FS aligned series of schoolbooks, workbooks and blended products.
The newly designed series of blended products are based on the recommendations of NCF-FS for a seamless developmental continuum for children between the age groups of 3-8 covering Early Childhood Care and Education of the first three years and classes 1 and 2, with teachers as torch bearer of this change. Transitioning to the new curricular and pedagogical structure, the products are available in print and digital (blended) formats to be deployed by the partner schools in the upcoming academic session 2023-24.
Releasing India's first series of NCF-FS aligned solutions, Sumanta Datta, Managing Director, Oxford University Press India, said, "OUP has been instrumental in providing research and pedagogy based high-quality content to the learners. In the last eleven decades of our presence in India, OUP has been trusted for providing meaningful content, learning resources and for extending support to school teachers and parents to offer holistic learning. We welcome the National Curriculum Framework for the Foundational Stage (NCF-FS) and assure that our products would empower teachers and educators to implement the objectives of NEP2020 while incorporating 21st century skills of communication, critical thinking, creativity and collaboration through many of its features."
About the newly released blended solutions:
Oxford Advantage Little Champ is a blended product, available both in print and digital formats.  It follows theme-based approach to help children achieve foundational literacy and numeracy and build general awareness about their surroundings.  For beginners, and levels 1 and 2, Little Champ uses age-appropriate text and illustrations for visual appeal, audio-visuals and storytelling to introduce letters in a fun way, number rhymes for numeral recognition, augment-reality enabled colouring sheets, visual arts and more. Following NCF's five steps learning process Panchaadi, OUP's Little Champ is mapped to the five domains of physical development, socio-emotional and ethical development, cognitive development, language and literacy development.
The interactive training series My Learning Train introduces teachers to Kinolearn and Kinophonics activity-based methodologies developed in India by the author Sonia Relia.  Using easily accessible resources across different regions, this series brings treasure bogies of activities, resource books, workbooks, stories, rhymes, folk tools, rhythms and music, art, games, templates, extended story banks with bilingual stories, flashcards, boardgames, worksheets, finger puppets, posters and much more that help children to comprehend and develop skills across all learning domains and learning styles. It focuses on inherent skill development and learning-by-doing and uses activities to introduce concepts and reinforce learning.
OUP also recently revised its bestselling Mathematics series

–

New Enjoying Mathematics to cover all five levels of the Foundational Stage (3 years of pre-primary, along with grades 1 and 2). The series covers all maths-specific competencies listed in the NCF for the foundational stage.  The series author Aashalata Badami deploys ELPS method (E-experience with concrete objects, L-language, P-picture, S-symbol) for concept-building and incorporates an activity-oriented approach, which aims to remove maths phobia from the minds of young learners. The series emphasises on the cognitive, creative, and physical development of children, using a variety of tools to connect ideas with their immediate world and interests.
The National Curriculum Framework for Foundational Stage (NCF-FS), released in October 2022 marks a paradigm shift in our understanding of education.  It sets clear guidelines towards play and activity-based learning rooted in Indian ethos. NCF-FS recommends a seamless developmental continuum for children between the age groups of 3-8 covering early childhood care and education for the first three years and classes 1 and 2, with teachers as torchbearers of this change.
***
About Oxford University Press
Oxford University Press (OUP) is a department of the University of Oxford. It further affirms the University's objective of excellence in research, scholarship, and education by publishing worldwide. OUP is the world's largest university press with the widest global presence. It publishes in many countries, in more than 40 languages, and in a variety of formats – print and digital. OUP products cover an extremely broad academic and educational spectrum, and it aims to make content available to users in a format that suits them best.
OUP celebrates 110 years of its presence in India. Branching out from publishing – OUP India has emerged as an integrated education services provider.  OUP products cover an extremely broad academic and educational spectrum; publishing for all audiences – from pre-school to secondary level schoolchildren; students to academics; general readers to researchers; individuals to institutions.
Learn more about OUP at www.india.oup.com