From brilliance to obscurity: The moving tale of Budhia Singh
Budhia Singh, India's youngest marathoner had everything going for him at the age of 5, till everything got taken away from him. Today living a life of poverty, he still dreams of getting back to training and representing India at the Olympics. He is pinning his hopes for financial assistance from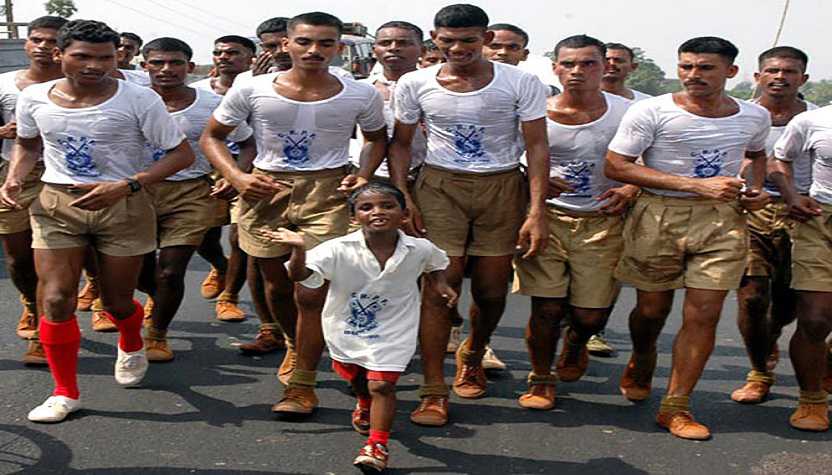 Budhia Singh, the child marathoner from Odisha was creating records with his tiny feet at the age of 4. He had the media swooning over his stamina and his achievements especially when he created history by running from Bhubaneswar to Puri, a distance of 65 km in 7 hours and 2 minutes.
But that was a decade ago, in 10 years every good thing from the life of the boy wonder has faded away including the media glare, the marathon training and his original mentor Biranchi Das. One of India's youngest celebrities continues to live in the slums of Bhubaneswar.
Sometimes celluloid has the uncanny ability to create a revolution by highlighting people and their spirits. Budhia's life has been captured on 70mm by first-time director Soumendra Padhi, in a film called Budhia Singh: Born To Run, and is played by Mayur Patole while Manoj Bajpayee plays his coach. This may be the push that may restore Budhia on the path of becoming a successful marathoner.
Today Budhia is in class IX and is painfully shy. He was in Mumbai recently to promote the movie on his life. Budhia doesn't remember his childhood much but definitely remembers his famous run.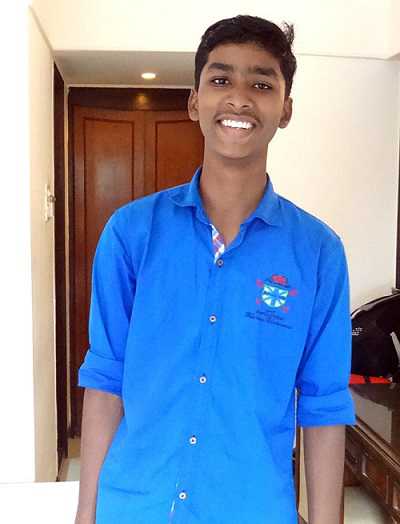 "When I was running the marathon from Bhubaneswar to Puri, someone gave me something to drink," he recalls. "I thought it was glucose and drank it. But it was Limca. After drinking it, I got a throbbing headache and fainted."
Budhia credits only one person for his success early on – his then coach Biranchi Das. He remembers Das setting up a tough and demanding routine that needed him to start his day at 4am to run for 2 hours. 6 am to 10am was reserved for attending school. At 10:30am, he would start his training again, and run up to 3 pm, sometimes an hour later. He would wind down his training with a massage.
For a prodigy who attributes his success to his coach, Budhia doesn't remember how he met Das, but again you can't fault him for that as he was just 3-years- old.
The true story behind meeting Biranchi Sir
One of the stories doing the round is that Budhia's mother sold him to a travelling salesman, who would harass the boy. Budhia's mother was too stricken and approached Biranchi Das to pay off the salesman and get Budhia back, which he did.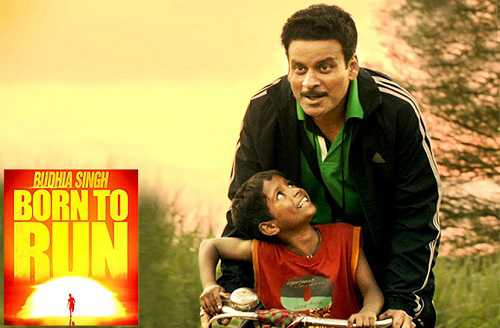 "Biranchi Sir would say that my mother sold you to me, and that I have raised you and made you popular," Budhia says.
Whenever Budhia tried to find the reality he hit upon a wall of stoic silence maintained by both, his mother and Biranchi's wife.
On one occasion, after much persuasion, Budhia's mother finally yielded that though they were living on the streets, she never sold him. His meeting with Das happened when he accompanied his elder sister to Biranchi's home who was her Judo teacher.
"I would do a lot of mischief at home, since I was the youngest," Budhia says. "One day, my mother told me to accompany my sister to her judo class. I would go because I would get a chance to roam around."
Budhia's talent was uncovered accidentally as Das saw Budhia hitting his sister one day and punished him by making him run on the grounds. Biranchi completely forgot about the punishment, only realising it hours later that Budhia was still running.
Budhia doesn't remember how long he ran but remembers running. "Biranchi sir took me to the doctor, who said my body was normal," Budhia says. His training started right after.
Training and separation from Biranchi Das
It is documented that Budhia ran 48 marathons but the young boy has lost count.
"Biranchi sir was strict. He would punish his students if they came late for judo class. But I don't think he has ever punished me when I was training with him," Budhia says. He praises Biranchi's wife as well, saying that she would take care of him.
Budhia would stay with Biranchi, but he claims it isn't an orphanage, as is widely reported.
"Somebody complained against Biranchi sir that he is making me run, so I was separated from him," he continues. "They asked me whether Biranchi sir would beat me up but I said no. I don't know how such a complaint went to him. I had no problems with Biranchi sir. He was a very good coach."
Separating from Das sent Budhia's promising future in a tailspin. After separation he was sent to live with his mother. Sadly, his mother had to send him to a government-run free school due to penury. He was living in a government-run sports hostel, where he stayed until the April of this year.
"I didn't like the hostel because I am not allowed to meet my mother and sisters," he explains.
Budhia was dissatisfied with the training offered at the government facility. He lamented the coach student ration of 1:12 comparing it to 2:1 internationally. "The diet isn't good as well. I get only oily food. I am not allowed to buy food from outside. I don't have any freedom inside the hostel. We needed a gate pass to go out of the hostel, which was a long and tiring process," he adds.
In fact, the hostel was so restrictive that he wasn't even allowed to attend Biranchi's funeral.
Today Budhia is in grade IX and lives with his mother. He uses the bus to commute to school, and the only allowance he gets as a celebrity is that he doesn't have to pay the bus fare. He does not carry Tiffin, and eats only after he reaches home.
"I have never got special treatment. My school and hostel was free for everyone, not just me. The training that I get in school is given to everyone, not just me," he says.
Budhia's mother works at KIIT (Kalinga Institute of Industrial Technology) in Bhubaneshwar, as a caretaker in the hostel. Her monthly salary is ₹8,000, of which ₹2,000 goes towards the rent of their shanty.
The remainder of the income is definitely not enough for them to sustain their family for a month along with giving Budhia a special coaching and diet. The family has pinned its hopes on the upcoming film's success to help financially for the future.
Though he has not watched the movie, Budhia likes the trailer of Budhia Singh: Born To Run.
"It is very nice. It looks like my story. My coach was exactly like Manoj Bajpayee. He was strict and even spoke like him. But my coach was fatter," Budhia says with a laugh.
Budhia has met Bajpayee, and tells us, "Manoj Bajpayee sir told me that the government has forgotten you but after watching this film, they will remember you again."
Bajpayee believes that every child should be allowed to pursue his/her dreams. He further elaborates, "This film that is very dear to me and one which I'd love for my daughter to watch. Every child wants to win and as parents, it's our duty to help them at every step along the way."
Emphasising on watching this movie that tells an awe-inspiring story about a boy who was born to run, with your children, he asserts, "Budhia is not only endearing but inspiring as well. His little feet will leave a big imprint on your hearts."
Smile Foundation and Shell Launch STEM Project on Pi Day
The initiative will benefit less-privileged students from government schools.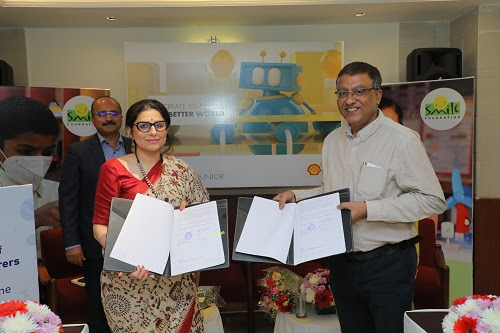 On the occasion of International Pi (π) Day, Smile Foundation and Shell launch 'NXplorers Junior' programme in three Indian states. NXplorers is Shell's global flagship Social Investment STEM (Science, Technology, Engineering, and Mathematics) educational programme aims to benefit over 25,000 children during the first year by enabling them to understand, navigate and address local and global challenges, as underlined in the Sustainable Development Goals (SDGs). NXplorers is also aligned with the National Education Policy 2020 and delivers societal benefits.
The innovative initiative will benefit less-privileged students from government schools and affordable private schools, studying in rural and hard-to-reach areas in the states of Andhra Pradesh, Telangana and Kerala. Its design also includes endeavour to create awareness amongst parents on the importance of STEM education, especially for girl children.
"Shell firmly believes that, provided with the necessary skills and guidance, young people can be a driving force to find sustainable solutions to the major global challenges of our time. Launched in 2018, Shell's global flagship STEM programme NXplorers is aligned with the National Education Policy 2020 that aims to transform India into an equitable and vibrant knowledge society. With the Smile Foundation partnership, we aim to expand this programme to Andhra Pradesh, Kerala, and Telangana and offer young minds the platform to design sustainable solutions to ease the pressure on food, water, and energy," said Ms. Latika Taneja, Head of Corporate Relations – India.
The programme is being rolled out in concurrence with the educational authorities of the respective state governments. Besides students, teachers, parents and communities are involved actively while implementing the programme so that it remains sustainable in the long-term.
"We are excited to roll out this innovative programme in India. We are hopeful that our children will not only leverage STEM education in building their future career but also will grow up and develop leadership ability in finding sustainable solutions in various walks of life," said Mr. Santanu Mishra, Co-founder & Executive Trustee, Smile Foundation.
The NXplorers Juniors will train both 6th and 7th grade students. NXplorers Juniors Level-I course will be delivered through a combination of teacher's guide, PowerPoint slides, and several instructional videos. The facilitator guide will outline the essentials to be covered in each session, exercises, discussion, checkpoint questions, a summary, assessment, and research to be undertaken by students after the session.
The United Nations Sustainable Development Goals (SDGs), exploring SDG Solutions, researching global goals, and developing a challenge and choosing a solution etc. are covered in the NXplorers Juniors Level-1.
NXplorers – Learning for a Life Time, envisions to provide a minimum of 3-5 years of NXplorers exposure to the students at various levels. The objectives include developing strong knowledge and skill set among students so that local and global challenges can be addressed by them. Developing sustainable models of implementation by engaging teachers, school leaders and communities effectively, creating awareness amongst parents regarding the importance of STEM education, especially concerning girl education are part of the overall goals.
About Smile Foundation
Smile Foundation is a national development organization directly benefiting over 1.5 million underprivileged children and their families every year through more than 400 welfare projects in education, healthcare, livelihood and women empowerment spread across 2,000 remote villages and urban slums in 25 states of India.
About Shell
Shell is one of the most diversified international energy company in India with over 10,000 employees and presence across upstream, integrated gas, downstream, renewable energy, and deep capabilities in R&D, digitalisation, and business operations; with a retail presence across six states – Karnataka, Tamil Nadu, Telangana, Maharashtra, Gujarat, and Assam.