From getting shot to becoming a Millionaire – Malala Yousafzai
From getting shot in the head by Taliban to becoming a millionaire; read to know how Malala is spending her money.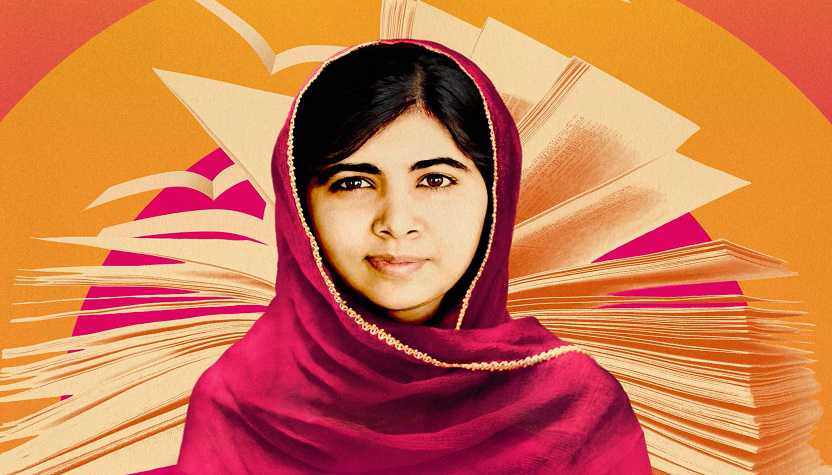 Today Malala Yousafzai has become role model for so many girls, who has motivated them to get education and become the superhero of their own life. Malala first captured the world's attention when she was attacked by Taliban on her way to school in the Swat Valley, Pakistan, in October 2012. Malala's dispatches for the BBC in Urdu, on how worried girls like her were about their education being disrupted by the Taliban, had already made her a figure of some prominence in Pakistan. Malala, then, became a global symbol of courage when the Taliban shot her for her speaking openly about the importance of education for girls.
The incident made her stronger than ever before and Malala has continued to promote the cause of girls' education around the world, in addition to becoming the youngest-ever Nobel Peace Prize recipient in 2014, and donated $50,000 of the prize money to rebuild a school in Gaza. (She shared the prize with India's Kailash Satyarthi.)
According to recent reports, she has also attained millionaire status.
The company which has been founded to protect the rights to Malala's life story called Salarzai Ltd, reportedly had £2.2 million in its bank account by August 2015. This year, the company reported a pre-tax profit of £1.1 million.
Malala's parents – Ziauddin Yousafzai and Toor Pekai Yousafzai – are shareholders in Salarzai, as is the 18-year-old Nobel Laureate Malala. Salarzai Ltd is a separate entity from the Malala Foundation, through which Yousafzai operates her charity endeavours.
A major chunk of the millions came from the proceeds from the sale of her memoir I Am Malala: The book deal was reportedly struck for £2 million; it earned a similar amount in worldwide sales; according to Nielsen Book Research, about 1.8 million copies were sold.
Although, Malala has substantial expenditure outlays as well; Malala's speaking engagements contribute as her not insubstantial earnings. According to some reports, Malala charges a fee of £114,000 pounds per speech (it has been contrasted with the £64,000 fee purportedly charged by another Nobel Laureate, Desmond Tutu.)
Sources state she will pay the British exchequer £200,000 in taxes for the last year; Yousafzai has also donated around £750,000 (or USD 1 million) for various education-related causes, through the Malala Foundation.
Image courtesy: hdwallpapers.in
NIOS celebrates 33rd Foundation Day
Dr. Subhas Sarkar addresses the 33rd Foundation Day Celebrations of NIOS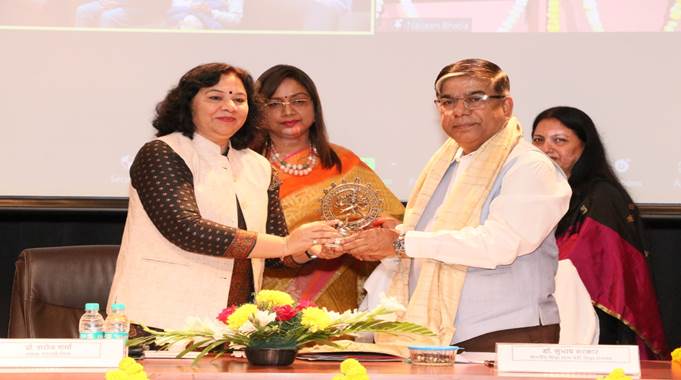 Union Minister of State for Education, Dr. Subhas Sarkar addressed the 33rd Foundation Day Celebrations of NIOS as the Chief Guest.
The function was attended by senior officials of the Ministry of Education, Chairpersons of educational institutions, Heads of Departments, officers, and staff of NIOS. Prof. Naval Kishore Ambasht, former Chairman, of NIOS and Pro-Vice Chancellor, of the Central University of Haryana, Prof. Sushma Yadav graced the occasion.
Dr. Subhas Sarkar in his address appreciated the various programmes and schemes of NIOS and said that NIOS is lighting the lamp of knowledge all over the world. Talking about the Azadi Ka Amrit Mahotsav, he mentioned that today's children will be young people in the age group of 30-40 years on the completion of 100 years of independence and will be responsible for building our nation.
He said that the Ministry of Education has entrusted NIOS with several responsibilities such as developing inclusive education resources, expanding the open and distance education system in states/UTs, translating all courses into more languages as required, creating Indian Knowledge Tradition based courses and propagating Indian culture by translating them into major foreign languages. He also praised the programmes of NIOS enrolling 10 crore adults under 'Basic Literacy Assessment', training of in-service teachers, Gender Green Project, and training in Yoga. He said that Indian Sign Language as a subject at the secondary level has been acknowledged on national and international platforms. He described the launch of an e-library called 'DEEP' by NIOS as a big step forward.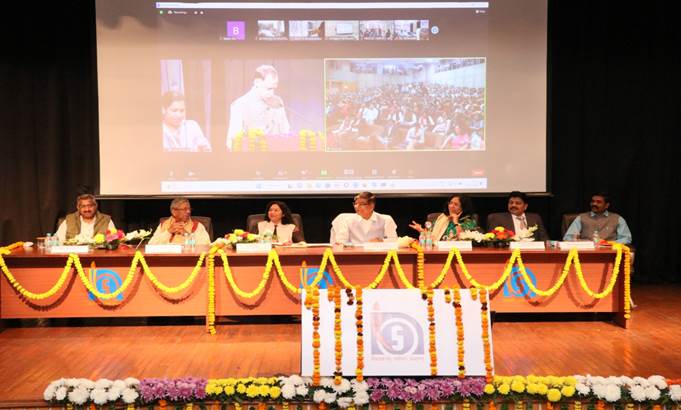 Prof. Saroj Sharma spoke about the journey of 33 years of NIOS and highlighted the special achievements. She said that NIOS is one of the two National Boards of Education under the Ministry of Education, which provides school education through Open and Distance Learning (ODL) for secondary, senior secondary, and vocational education. She elaborated on the role of NIOS in the field of education, efforts being made by NIOS for the successful implementation of the New Education Policy, Virtual Open School, Digital Library (DEEP), NEPIA Project, MoU with Ministry of Defence for Agniveer Project, setting up of Mukta Kaushal Kendras and subjects offered under Indian knowledge Tradition.
It was also conveyed by her that a curriculum called 'Aarambhika' is being developed by NIOS for catering to the Indian Diaspora.
A documentary based on the journey of 33 years of educational endeavours of NIOS was presented on the occasion. In this documentary, 'All England Badminton winner Pullela Gopichand said that most of the players in his badminton academy are getting an education from NIOS.
NIOS alumni, Ms. Niranjana and Vinod Kumar Chaudhary were also felicitated on the occasion. Shri Vinod Kumar said that only due to his education in NIOS, he was able to get the credit of making the Guinness Book of World Records 10 times (8 in Typing and 2 in sports). A proud learner of NIOS, Ms. Niranjana is a successful ventriloquist. Prof. N. K. Ambasht, former Chairman, NIOS said that in this age of technology, innovations must lead to developing 'standalone' courses for the Indian Diaspora, to achieve the goals of the National Education Policy- 2020. Pro-Vice Chancellor, Prof. Sushma Yadav said that the role of NIOS increases in the light of New Education Policy. NIOS has such potential that the institute will be able to achieve the ambitious goals of National Education Policy 2020 in the coming years.
The half-yearly magazine of NIOS 'Pragyan' was released by Dr. Subhas Sarkar on this occasion.