'Be it research work or community-outreach initiatives, Apeejay School International encourages individuality of thought'
Prisha Jain, an IB Diploma Programme student talks about her research project on psychology, menstrual hygiene awareness initiative, love for art and more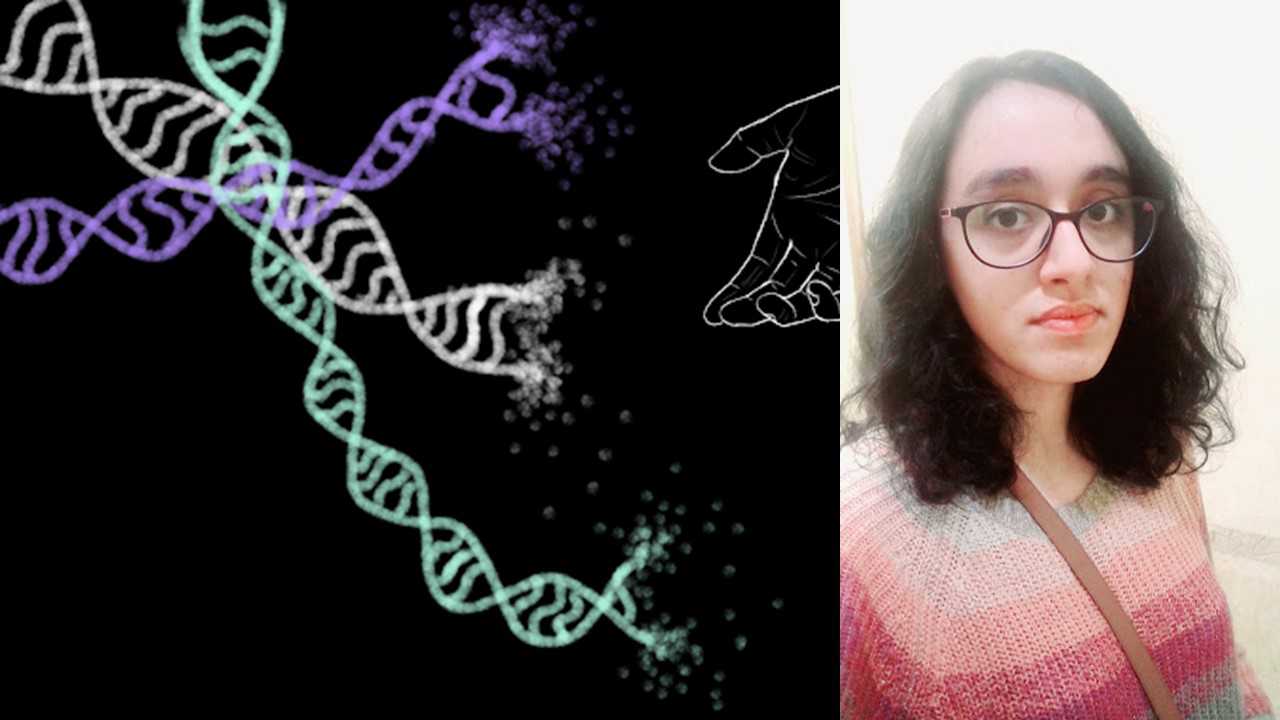 Daughter of Dr Priyanka Jain, Associate Director at the Centre for Development of Advanced Computing (C-DAC) and Mr. Rajat Jain, a commandant in the Central Reserve Police Force (CRPF), Prisha Jain will soon be completing her schooling from Apeejay School, International (ASI) – South Delhi. The Diploma Programme–II student, who opted for Visual Arts, Psychology and English as standard-level subjects and Computer Science, French and Mathematics as higher-level subjects, aspires to conduct research in the field of psychology. Looking back at the two crucial years she spent with the school, Prisha says, "The IB curriculum has allowed me to engage with subjects in a critical and research-oriented manner." In an interview, she shares her experience with the school and more. Edited excerpts:
How has your experience been at Apeejay?
We recently started with our offline classes and my experience has been very fulfilling so far. Since the time I am back in school, I have been able to engage in a lot of co-curricular activities and thought-provoking discussions. It's also easy to seek guidance from my teachers in person.
Are there any learning techniques which are unique to ASI?
Yes, we have a very open culture at the school. This is something I haven't experienced in my previous school. We are free to discuss and speak our minds and I think it's a very good way to make students learn new perspectives. In the classes, our opinions are taken into consideration and we are seen as young, thinking minds. Our teachers encourage our individuality of thought.
Do you think the IB curriculum at school helped?
Yes. Till class 10, I was in a different school studying a different Board. I started the IB (International Baccalaureate) Diploma Programme–I from class 11 in 2020. Before making this switch, I had heard about the IB curriculum from some ex-students. I thought it was an exciting and unique way of learning. IB is a research-based curriculum and since that is my area of interest, I joined Apeejay School, International – South Delhi when my father was transferred to Delhi from Pune. If I talk about my growth, I now engage with my subjects in a more detailed and critical manner.
After the completion of your schooling, are you looking at studying abroad?
Earlier, I was planning to go to the United Kingdom to pursue an under-graduate degree. But since the Covid-19 health, I changed my mind and would like to continue my study in India. Later, I might look at some courses in the UK or Canada at the Master's level. At school, we have been given ample opportunities to attend webinars hosted by universities from different countries to resolve our queries and doubts regarding the courses offered outside India. We have had sessions from the best of Indian universities as well.
What would be your career aspiration?
I would like to do research in the field of psychology. At the school-level, I have been fortunate to learn more about schizophrenia and its treatment approaches in India. Therefore, I would like to pursue a degree in the subject. I also try to capture and pair my knowledge of psychology with my art.
How do you combine Art with Psychology?
I like to represent different 'states of mind' through my work. My art may not conventionally be 'eye-pleasing' because I want to portray the experiences of people who have suffered mental disorders. I am influenced by Dadaism, the anti-art movement of the 19th century which intended to draw attention and contemplation to the importance of art in society.
Community-outreach is an essential part of the IB curriculum. So, have you been part of any social initiatives?
Yes, I have worked with non-governmental organisations such as CRY (Child Rights and You) and Rahi. In one of the advocacy initiatives, we raised awareness about menstrual hygiene in the rural areas around Delhi. Through this, we raised funds for rural women to have easy access to sanitary products. When I visited them, my key takeaway was how social conditioning has led these women to believe that menstruation is a taboo. I interacted with these women there and understood their line of thought. However, I advised them not to link menstruation to the notion of 'shame'. It's a natural and biological process which must be handled with special care and proper sanitation.
Education for Girls
Department of School Education and Literacy (DoSEL), Ministry of Education is implementing 'Samagra Shiksha', for universalization of quality education throughout the country in coordination with the States and UTs.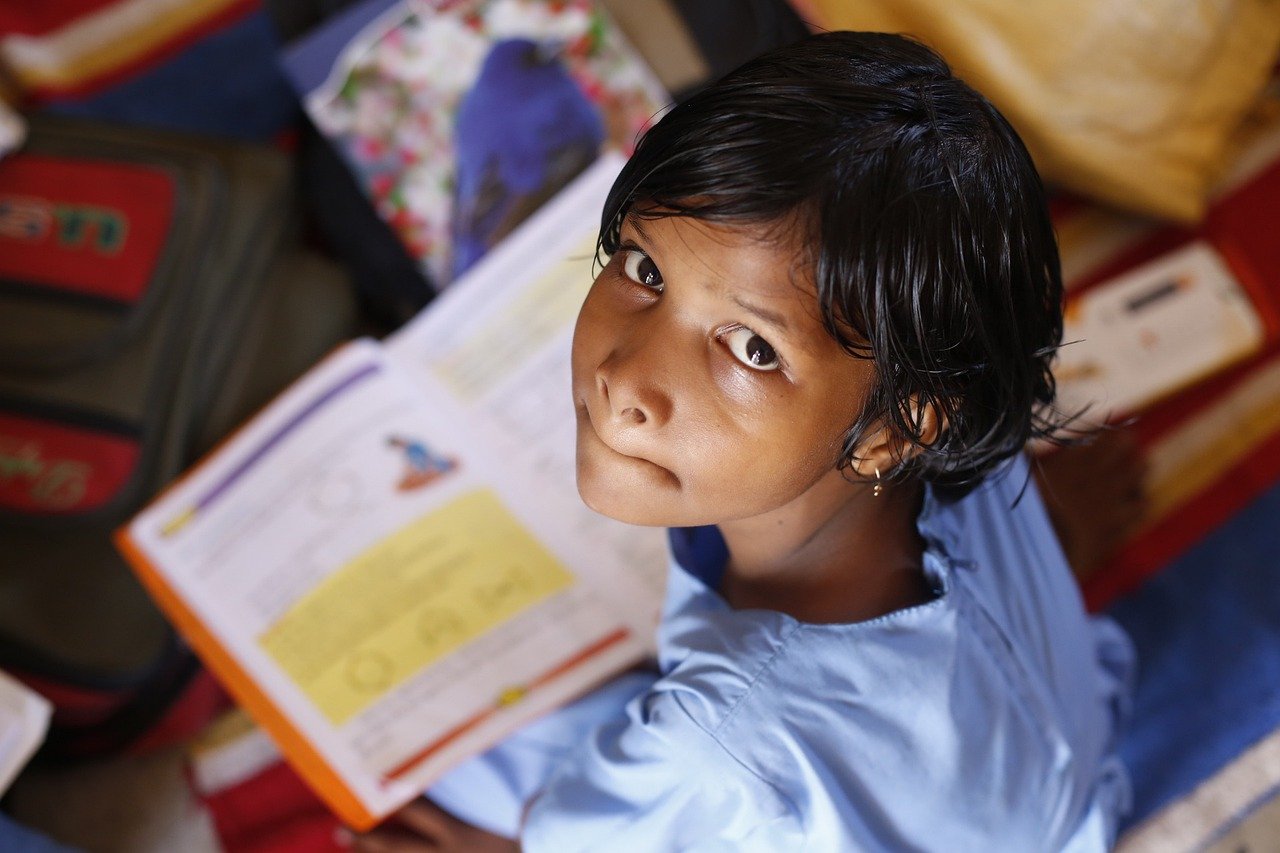 Education is a subject in the concurrent list of the Constitution and the majority of schools are under the jurisdiction of the State Government. Department of School Education and Literacy (DoSEL), Ministry of Education is implementing a centrally sponsored Integrated Scheme for School Education 'Samagra Shiksha', effective from 2018-19, for universalization of quality education throughout the country in coordination with the States and UTs. Bridging gender and social category gaps at all levels of school education is one of the major objectives of the Samagra Shiksha. From the year 2018-19 to 2020-21, the Drop-out rate of girls at the Secondary level decreased from 17.03% to 13.7%, Gross Enrolment Ratio (GER) at the secondary level increased from 76.93 to 79.45, and GER at the higher secondary level has increased from 50.84 to 54.65. (Source: UDISE+).
Under Samagra Shiksha, there is a provision for gender-segregated toilets in all schools. As per UDISE+ 2020-21, 97.45% of Government schools have gender-segregated toilets. Also, there is a provision of a Composite School Grant which may be used for annual maintenance and repair of existing school buildings, toilets, and other facilities to upkeep the infrastructure in good condition.
School Health Programme, under Ayushman Bharat which is a joint collaborative initiative of the Ministry of Health and Family Welfare and DoSEL, Ministry of Education, a module on 'Growing up Healthy' has been incorporated, which interalia includes information on physical challenges during adolescence and attaining puberty.
The National Council of Educational Research and Training (NCERT) is implementing the Adolescence Education Programme (AEP) as part of the National Population Education Project (NPEP). One of the learning outcomes of AEP is to make the learners aware of the concerns of adolescence, i.e. process of growing up during adolescence, and to inculcate in them a positive attitude regarding these concerns.
Additionally, vide a joint letter of Secretary, DoSEL, and Secretary, Ministry of Jal Shakti dated 08.03.2022, the states have been advised to utilize funds earmarked for Menstrual Hygiene Management (MHM) and management of menstrual waste under the Swachh Bharat Mission (Gramin) Phase-II at the village level, for installation or maintenance of incinerators in schools having girls from classes VI to XII and for creating awareness on MHM among adolescent girls and in the society in general.
Moreover, all States and UTs have been requested to take necessary steps to create awareness amongst adolescent girls in schools about the safe usage and the benefits of Sanitary Napkins. It has also been communicated that subsidized sanitary napkins are available at the Jan Aushadi Kendras set up by the Ministry of Chemical and Fertilisers, Government of India.
Under Samagra Shiksha, there is a provision of Kasturba Gandhi Balika Vidyalayas (KGBVs) in the Educationally Backward Blocks, which are residential schools for girls belonging to disadvantaged groups such as SC, ST, OBC, Minority, and Below Poverty Line (BPL). KGBVs were functional for classes 6th to 8th under the erstwhile Sarva Shiksha Abhiyan. Under Samagra Shiksha, a provision has been made to upgrade/converge the KGBVs with girls hostels to cover girls up to classes 10th (Type II) and 12th (Type III) to reduce dropout and enhance enrolment of girls at Secondary and Higher Secondary levels. In KGBVs, specific skill training is imparted to provide need-based vocational education to girls.
Further, Special State Specific Projects for varied interventions under equity are emphasized for enhancing access, retention, and quality of girls by promoting enrolment drives, retention and motivation camps, gender sensitization modules, etc. Financial Support is also being provided under State Specific projects as per the allocation of flexi funds under quality to the state subject to viable proposals received from the respective State and UTs. Such projects include Life Skills, Awareness programmes, Incinerators, Sanitary Pad Vending Machines etc.
Moreover, Samagra Shiksha aims at integrating Vocational Education with general academic education in all Secondary/Senior Secondary schools including KGBVs; enhancing the Employability and Entrepreneurial abilities of the students, providing exposure to working environment; and generating awareness amongst students about various career options so as to enable them to make a choice in accordance with their aptitude, competence, and aspirations.
The information was given by the Minister of State for Education, Smt. Annpurna Devi in a written reply in the Lok Sabha on 1st August 2022.