GAMES + EDUCATION = GAMIFICATION
Students learn new concepts or ideas through the process of gaming , take on a different perspective, or experiment with different options and variables. Gaming provides a context for engaging practices. Students need a lot of practice to internalize important vocabulary and structures. While gaming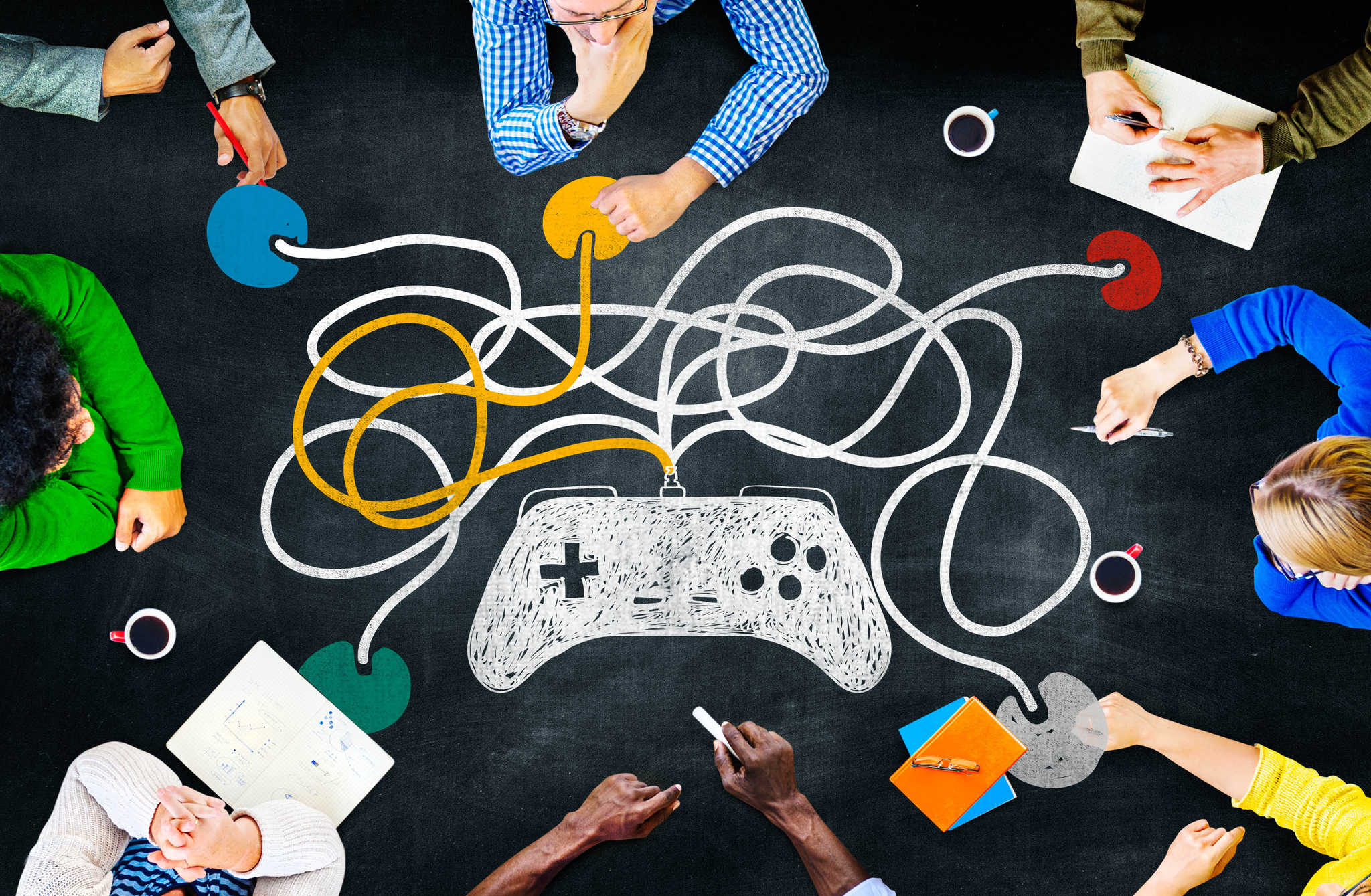 Here is one of the many words that bring a smile to our faces "Games". Now who doesn't like playing games? This is one medium that keeps us engaged and stimulates us physically and mentally. Gaming doesn't have to be only technologically driven but can also be a physical activity. How many hours have we played a game of hide and seek, football, cricket or even games that we invented making up our own scenarios with dolls or cars or playing house with friends and family?
Games date back to the ancient human past. It is the oldest form of social interaction. It is a formalized expression of play which allows people to go beyond the immediate imagination and direct physical activity. It captures the ideas and views of worldwide cultures and passes them on to the next generation. Games were important as cultural and social events, as they were the teaching tools and markers of social status. Games like GyanChauper and The Mansion of Happiness were used to teach spiritual and ethical lessons while Shatranj was seen as a way to develop strategic thinking and mental skills.
The present generation has a variety of mediums to choose what games they want to play. Age old games such as chess, checkers, tic tac toe, monopoly now not only have the board game version but have it on iPad, computers and gaming consoles.
What is Gaming?
It is the running of specialized applications known as electronic games or video games or game consoles like the X- box, Playstation or personal computers. The term "Gaming" originated from the word "Gambling" although most electronic games today do not involve gambling in the traditional sense.
Gaming in classrooms
Classroom games add flair and student engagement to difficult but necessary tasks, like teaching math, grammar rules and vocabulary, reviewing tests or even completing lab experiments. It adds an element of competition and energizes students.
More and more games are being introduced in classrooms. It focuses on using "thinking" to turn an otherwise mundane task into something that engages a student and perhaps making it competitive.
GAMES + EDUCATION = GAMIFICATION
Classrooms are primarily for learning. A bored student is less likely to grasp or focus on what the teacher is trying to teach. Engaging and motivating a class of students can be challenging. Each individual has different levels of understanding, some might grasp a concept easily and quickly but others might take more time. This is where the introduction of gaming in classrooms comes into play by improving a student's engagement, productivity and enthusiasm for what the teacher has to say.
Parents and some old school teachers believe in sticking to the more conventional methods of teaching as they think that sticking to the tried and tested rules of teaching produce greater results compared to introducing gamification which would just be a "digital distraction".
Teachers are looking for an upgraded educational format that would hold the students interest. Video games are playing an increasing role in the school's curriculum. Some educators vouch that gamification in education is the future which will allow students to take an active role in learning and also develop technology skills they need to succeed throughout their academic and professional careers.
The Quest to Learn public school in New York City offers a glimpse of how gaming is already transforming not just how students learn but also what they learn. The school has been modelling their curriculum around video games design since they opened their doors in 2009. It focuses on multifaceted challenges which might result in more than one correct answer that lets the students explore different solutions by making choices along the way says Ross Flatt assistant principal at the school.
Alan Greshenfeld, co-founder and president of E-line Media a publisher of computer and video games and a Founding Industry Fellow at the Arizona State University's Center of Games and Impact says "Games are also uniquely suited to fostering the skills necessary for navigating a complex interconnected, rapidly changing 21st century".
Games in the system
Minecraft a digital game requires players to build various structures out of cubes. MindcraftEdu is a version created by teachers for classroom use. It contains many additions to the original game that make it more useful and appropriate in a school setting. Many lessons and activities are available for free, and there is a vibrant, active teacher community exploring the uses of the game.
Another example is SimcityEdu which is a game based assessment and learning tool for middle school learners. It covers Common Core and Next Generation Science Standards. Educators use this wonderful tool to help their students get a superior- quality learning experience.
The Airforce uses piloting simulations to teach pilots in training how to fly airplanes. These simulations are meant to prepare trainees to handle the plane in any real flight condition at the same time preventing any loss of life in the process. The pilots could crash in a simulation, but can learn what mistakes have been made and correct it, re-set themselves and start again.
Students learn new concepts or ideas through the process of gaming , take on a different perspective, or experiment with different options and variables. Gaming provides a context for engaging practices. Students need a lot of practice to internalize important vocabulary and structures. While gaming, students develop a variety of connections with the content and can form positive memories of learning. Games usually follows a certain model and can create a certain level of frustration in the player, however this does not deter them from playing the game but motivates them to continue to play and improve their skills.
Amidst an increase in the usage of video games in classrooms, educators are questioning whether or not video games can work within Common Core Standards. From a Psychological perspective this makes perfect sense. Teachers have been using games for ages. A quiz in English or a question and answer session in science for points. These are the kind of activities that get kids excited and have fun while learning. Human emotions are linked closely to memories and using teaching methods like video games evoke emotions that are more likely to "stick" rather than to be forgotten easily. Analysis show a 12% increase in learning outcomes that combines game based and traditional instruction. As more successful case studies are published we will most likely be able to witness an increase in game based teaching.
Jessica Lindl, the Executive Director of GlassLab says that the educational gaming industry is currently a $1.55 billion industry and is forecasted to reach $2.3 billion by 2017.
Games are here to stick around, with dedicated developers like Amplify, TeacherGaming, GlassLAb, Serious Games, GameGurus, and many others, there is a lot of world class talent working in the industry to develop and improve games in the field of learning. Beyond teaching, video games can also offer how well a child is learning and can show us visual displays of this information. It provides instant feedback typically through scores and can be used to determine how well students understand what the games are trying to teach them.
Human minds are plug and play devices; they are not meant to be used alone. They are meant to be used in networks. Games allow us to do that- they allow us to use collective intelligence. Kudos to advancements in this sphere and hoping our educational institutions will stand up and take notice.
11 Free Mental Health Courses for Teachers
These free online courses on mental health will help teachers continue their development and improve the lives of their students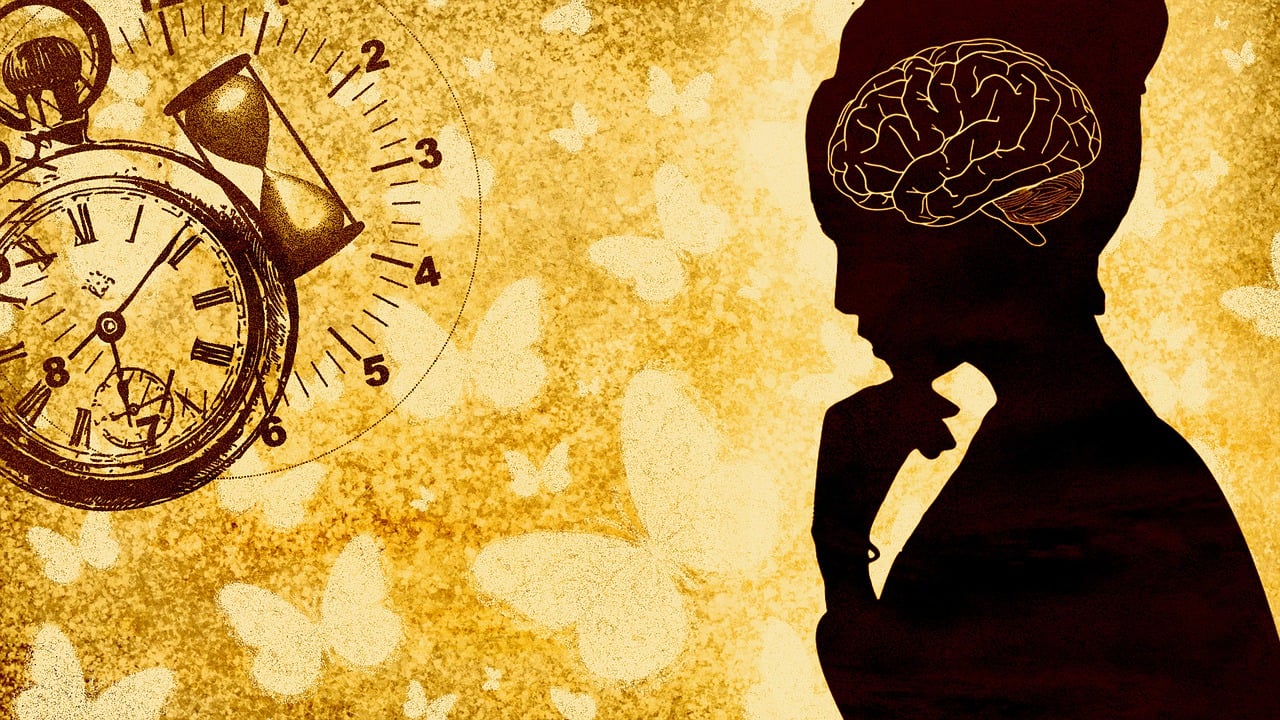 This article is a compilation of free mental health courses that seek to inspire teachers on handling mental health issues and provide mental health education and become better counsellors. 
What is mental health?
Mental health refers to people's cognitive, behavioral, and emotional well-being. It can be defined as a state of well-being in which an individual recognizes his or her abilities, can cope with everyday stresses, work productively, and contribute to their community.
"You don't have to be positive all the time. It's perfectly okay to feel sad, angry, annoyed, frustrated, scared, and anxious. Having feelings doesn't make you a negative person. It makes you human."

Lori Deschene
This article covers free online mental health courses. Some of these are available with free certification whereas a few allow you to learn for free, and charge a fee for the certificate.
Be There Certificate
The Be There Certificate is a free, self-paced learning experience designed to increase mental health literacy and provide the learner with the knowledge, skills, and confidence needed to safely support anyone who may be struggling with their mental health.
The Be There Certificate is offered by Jack.org, a Canadian youth mental health charity, in partnership with the Born This Way Foundation.
You can download a PDF of your certificate after completing all six modules of the free Be There Certificate online course.
Introduction to adolescent mental health
This course aims to raise awareness of mental health and a range of adolescent mental health problems. It has been designed with the latest research evidence in mind. It aims to provide you with the tools to explore different approaches which will help you reflect on the different ways that you can identify a young person who is struggling and consider how they can access support.
You will get a free Open University digital badge for completing the course and passing the quizzes! The badge can be displayed, shared, and downloaded as a marker of your achievement. 
Managing Happiness
What is happiness? What makes you happy?' Can you get happier through study and effort?
This, Harvard University designed course, answers these questions and shows you how you can use the answers to build a happier life. It introduces you to the modern science of human well-being and shows you how to practice it.
While the course is free to attend, you can get a verified certificate for $149 (on edX).
"Over the course of the past decade, there's been increased willingness to recognize mental health as an essential part of one's well-being."

Nicole Spector
Mental Health Training for Teachers
This free online training course will help you identify mental health issues in adults and children in a school setting.
This course trains you to recognize mental health problems in colleagues or students in a school setting. When you recognize mental health signs or symptoms, you can offer help or refer them to professionals. This course discusses the complexity of mental health and equips you with the skills to support others to manage their mental health effectively.
A digital certificate is available on successful course completion for €21.00.
Making sense of mental health problems
In this free course, Making sense of mental health problems, you will learn about how key perspectives in the field have made sense of mental health problems. By directly relating key perspectives to a case study, you will reflect on how the medical perspective, psychological perspective, and social need perspective come to make sense of mental ill-health.
A free statement of participation is issued on completion of this course.
The Science of Well-Being
This course by Yale will engage you in a series of challenges designed to increase your own happiness and build more productive habits. 
As preparation for these tasks, the instructor reveals misconceptions about happiness, annoying features of the mind that lead us to think the way we do, and the research that can help us change. 
Enrollment in this course is free, however, certification is available on a paid basis.
Supporting children's mental health and wellbeing
After studying this course, you should be able to:
understand the influences on mental health in young children aged 0–5

identify the factors that contribute to good mental health in children

explore national and global influences on children's mental health

develop knowledge about strategies and interventions to improve mental health in children

examine how adults and society can support children's mental health and well-being.
Enrolling in this course will give you the opportunity to earn an Open University digital badge. Badges are not accredited by The Open University.
"Things not to say to someone with mental illness: Ignore it. Forget about it. Fight it. You are better than this. You are overthinking."

Nitya Prakash
Suicide Prevention
This course explores the science of suicide research, prevention, and intervention.  
Topics will include terminology, epidemiology, historical and contemporary theories of suicide, modern approaches to suicide research, empirically supported approaches to prevention and intervention, and the lived experiences of those with suicidal thoughts and attempts.
Enrollment in this course is free, however, certification is available on a paid basis.
Teach Mental Health Literacy
In this course, educators will learn how to apply this classroom-ready, web-based, modular mental health curriculum resource as well as develop their own mental health literacy. 
Educators can then use this resource to successfully address mental health-related curriculum outcomes designed to be delivered by teachers to students aged 12 to 19.
Participation in this online course is free. An optional certificate of completion is available for $50 (Please select this option when you register as it cannot be selected once you finish the course).
Talk to Me: Improving mental health and suicide prevention in young adults
This course will help you learn strategies to improve the mental health of young people in your life, recognise concerning behaviours, and feel better prepared to have conversations about mental health.
Key topics in this MOOC include understanding contributing factors to poor mental health, how to talk about addressing poor mental health, and strategies to increase mental fitness.
Enrollment in this course is free, however, certification is available on a paid basis.
Mental Health and Nutrition
Interested in the fascinating interrelation between food and brain health?
This course is for you! This course is based on world-leading research into the links between nutrition and mental well-being. The course will cover evidence supporting the premise that eating better, and taking additional nutrients when appropriate, can improve mental health for many people.
Enrollment in this course is free, however, certification is available on a paid basis.