Going the Extra Mile
TEACHER- Being one is the highest Privilege, Having one is the best Blessing, says Harsha G Ramaiya.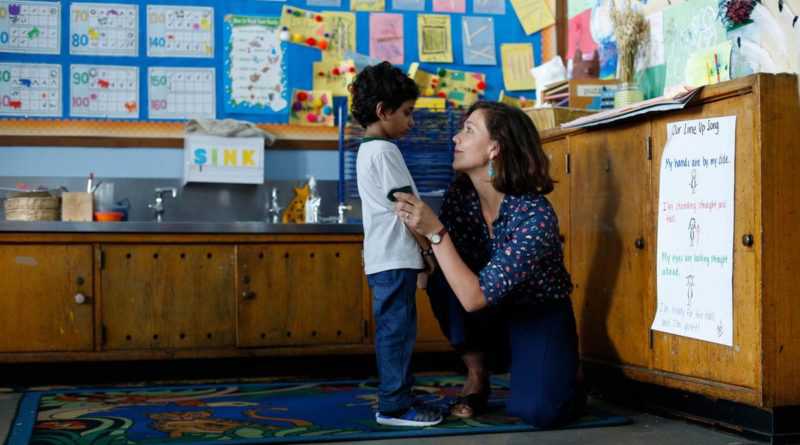 Teachers are the foundation to make a good and balanced generation. We hold the utmost responsibility to serve our nation, as we have the roots in our hands. We are the actual nurturers of this Garden. A teacher plays a vital role in moulding a child's entire personality. We believe that a teacher is not just performing a job as an individual, but she works for a noble cause. A teacher should be proud of the duty she performs, she is a mother-like figure making school a second home for kids.
We teachers should believe in ourselves and have a vision to make the best generation only then we can work towards our goal. A teacher is not only to teach what is given in the book or in the syllabus. We should not set boundaries around ourselves limited to only the syllabus, as actual teaching is beyond the syllabus and only a teacher can do it, but for that we have to go the extra mile. I think we should go that extra mile as only then will we be able to serve the actual purpose of being a teacher. A teacher has a lot of impact on a student's mind so to prove ourselves as the real role models we should give that extra mile an effort. When I say impact, it means children believe us more than even their parents and this belief is our strength and that can inspire us to deliver more and the best. The child absorbs each and every word said by his teacher, which remains with him throughout his life, and mostly the teacher's words become a student's character.
Children are so inspired by their teachers that mostly in their school days most of the kids want to become teachers and when they role play, they enact their teachers. Seeing how much impact a teacher, her behaviour, her attitude holds on minds and hearts of the kids, don't you think it's a big responsibility to portray ourselves right?
Our goal as teachers is not and never should be the completion of syllabus given to us, because as teachers we should believe that the sky is the limit for us to reach and to teach.
Our attitude should be to make studies enjoyable and interesting rather than a burden for kids as in today's scenario, studies have become a burden and very boring. The main reasons for this are…
1 We focus on showbiz rather than on the actual essence of education. (Here I mean textbooks are chosen by their cover and not by the content)
2 We have become mechanical, that human touch of thinking and teaching with heart is missing.
A teacher is not only an employee and should not think that way, our wages are given as a token of our services rendered to a particular institute but we owe our duty towards society as we are in a noble profession and our thinking also should be expanded to more than just a time bound duty.
If we consider wages and time to time duty then we are in a wrong profession. We should look into ourselves and question ourselves that, if I have chosen teaching as my profession then I have to give my 100% and expect (here wages or recognition) almost nothing. By this I don't mean that you should be under-paid or tolerate work exploitation but I am trying to say that the quality of our work should not get diluted because of any reason as we have to set the society an example of what a teacher actually means.
A teacher takes the initiative in bringing up students to be responsible citizens. We strongly believe that a teacher has unconditional love towards her students irrespective of job timings and wages paid to her.
It is we who make a subject interesting or boring as no subject is actually interesting or boring. As we have often heard students saying, 'I like this subject because my teacher teaches in such a way, that it becomes easy and interesting'. We also hear the students say the same in the reverse way.
We should remind ourselves daily that we are very important to make the change in the society and we should not have any bar of wages, time, and efforts etc to give our best.
We should ignite ourselves to make the change in society, we should regularly update ourselves through the resources available as only then can we help the coming generation better.
Let's pledge to have a very happy, interesting, innovative, creative, out of the way, out of the box teaching.
Harsha G Ramaiya is founder and director Small Wonders, ECA National Core Committee Member, Admin First Moms Club and President Bhavnagar Pre-School Association TIE.
Image Courtesy: TheKindergartenTeacher
Sarala Birla Gyan Jyoti honoured with prestigious 'Climate Action Project School of Excellence' Award
Only 250 schools globally were recognized because of their intense work on climate education in a whole-school approach. The recognition was awarded by Cartoon Network Climate Champions and Climate Action Project.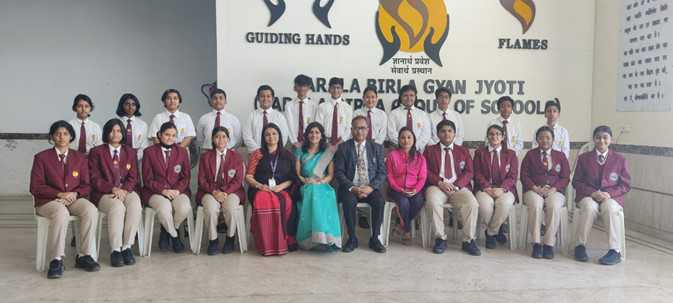 Sarala Birla Gyan Jyoti in Guwahati, India, was awarded the Climate Action Project School of Excellence. Only 250 schools globally were recognized because of their intense work on climate education in a whole-school approach. The recognition was awarded by Cartoon Network Climate Champions and Climate Action Project.
Cartoon Network Climate Champions is a climate change awareness initiative that sets out to inspire kids to take on daily challenges that collectively can make a big difference to the health of our planet. It has been developed in collaboration with WWF, a world-renowned environmental organization.
Climate Action Project is a free, global education project that was launched by Take Action Global, an education non-profit based in the USA, involving 2,700,000 teachers and students across 146 countries. The project aims to help students learn about the climate crisis in authentic ways and disseminate solutions online. The recognized schools submitted their work for the past year and met extensive criteria, including a school-wide commitment to climate education and student solutions.
Sarala Birla Gyan Jyoti has participated in global projects RiseUp4SDGs (India), Let's Be Human, Be One (Serbia), LeapEd Global Learning – Climate Change (Malaysia), the 17 Sustainable Development Goals competitions, implementing the three R's schoolwide and planting gardens in the community, at home and school. Students committed to training to become active Global SDG Ambassadors to raise awareness during virtual Student Hubs with 21 other countries. Students also actively collaborated with students in Brazil, Croatia, South Africa, Sweden and the UK in task-based projects. Currently, all Climate Change projects are student-led.
The selected 250 Climate Action Project Schools of Excellence were announced on 4 November 2021, during Climate Action Day, an annual online live event attended by 250,000 people globally. The event speakers included HRM Prince William, President James Alix Michel, Seychelles, Rick Davis, NASA, Matt Larsen-Daw, WWF, HRM Princess Esmeralda, Belgium, Juan Pablo Celis Garcia, UN Environment Programme, and other world leaders and climate scientists.
The winners were announced by Dan Russell, the voice actor behind several characters in Cartoon Network global hit series The Amazing World of Gumball, and Nandi Bushell, an 11-year-old musician, an influencer, and passionate climate advocate.
Statement by HRM Prince William "We need youth's creativity to repair our planet. We need students to invent and to innovate – to think beyond where we are now and to be optimistic about our future."
Statement by Koen Timmers, Climate Action Project: "Young people have the capacity to do more than learning about climate change. They all can come up with solutions, take small actions, and inspire others to change their lifestyles."
Statement by Dr. Jennifer Williams, Climate Action Project: "Our community of educators has come together in support of climate education for all. We are committed to ensuring students have access to information, ideas, and opportunities to take action for the planet, and, today, these Schools of Excellence are leading the way for the entire world."
Statement by Dr. Diganta Halder, Principal Sarala Birla Gyan Jyoti: "Stopping Climate Change has become a critical issue that needs to be addressed by every human being, but even more importantly in our schools. Students should be aware of Climate Action and the importance of achieving the goals set by the United Nations for peace and prosperity for all by 2030 and to become leaders of impact in the future."