Government Releases Guidelines For The Development Of e-Content For Children With Disabilities
These guidelines aim at fulfilling goals of inclusive education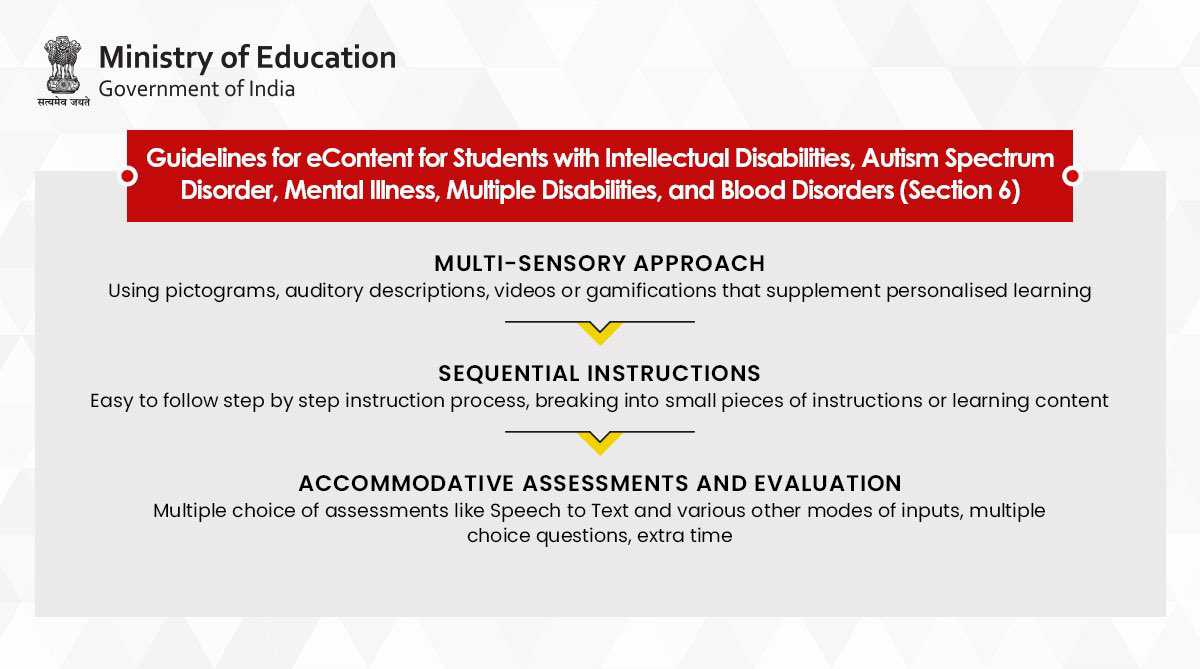 Union Education Minister Shri Ramesh Pokhriyal 'Nishank' approved the release of the guidelines for the Development of e-Content for Children with Disabilities, on 8 June 2021.
A comprehensive initiative, PM e-VIDYA was launched on 17th May 2020, with an aim to unify all efforts related to digital/online/on-air education. The programme interaliaenvisages development of special e-content for the Divyang (Children with Disabilities-CwDs). In pursuance of this vision, the Department of School Education and Literacy, Ministry of Education had constituted a Committee of experts, for recommending guidelines for developing e-content for these children.
For the first time, an attempt was made to prepare guidelines for CwD also referred to as Children with Special Needs (CWSN) children so that the goal of inclusive education is fulfilled. The Committee submitted a report titled "Guidelines for the Development of e-Content for Children with Disabilities" comprising of eleven Sections and two Appendices. This report was shared, presented, discussed and accepted by the MoE.
The salient highlights of the e- content guidelines in the report are:
e-Content for CwDs should be developed based on the four principles namely: perceivable, operable, understandable and robust.
e-Content including text, tables, diagrams, visuals, audios, videos etc. should comply with accessibility standards: national standards (GIGW 2.0) and international standards (WCAG 2.1, E-Pub, DAISY etc).
Distribution platforms on which content is uploaded (e.g. DIKSHA) and Reading platforms/devices on which content is accessed and interacted (e.g. e-pathshala) must comply with technical standards
Reasonable pedagogical accommodations have been recommended to meet specific needs of CwDs
The technical standards and guidelines have been detailed out in Section 4 of the report.
The Committee has also recommended that in a phased manner textbooks may be adapted into Accessible Digital Textbooks (ADTs). The content of ADTs should be provided in multiple formats (text, audio, video, sign language etc) with turn-on and turn-off features. Further ADTs should provide flexibility to CwDs to respond to its content/exercises in multiple ways. The detailed guidelines for developing ADTs along with existing international and national experience, in the development of prototypes including the recent NCERT's experience: Barkha:A Reading Series for All (in print and digital forms), Accessible Textbooks for All and UNICEF's "Accessible Digital Textbooks using Universal Design for Learning ( for Learners with and without Disabilities ) have been presented in Section 5 of the report.
In addition to ADTs, in Sections 6 to 9 the Committee has recommended specific guidelines for development of supplementary e-Content as per 21 disabilities specified in the RPWD Act 2016 for students having Intellectual and Developmental Disabilities, Multiple Disabilities, Autism Spectrum Disorders, Specific Learning Disabilities, Blindness, low vision, Deafness and Hard of Hearing and others.
A summary of the recommendations has been presented in Section 10 of the report for sharing widely with content creators, content designers, developers, publishers.
The implementation roadmap along with the suggestions to strengthen compliance to the accessibility guidelines have been presented in Section 11 of the report.
Comprehensive guidelines and technical standards for the production of Sign Language videos have been provided at Appendix-1 of the Report.
Universal Design for Learning( UDL)guidelines for content development and pedagogical accommodations are given in Appendix 2 of the report.
These guidelines will initiate the creation of high quality content for digital education to Children with Special needs. They are dynamic by nature, to be improved based on experience and advent of better technology.
click here for accessing the guidelines
GD Goenka's Shooting Championship 2023 to Honour the legacy of Abhinav Bindra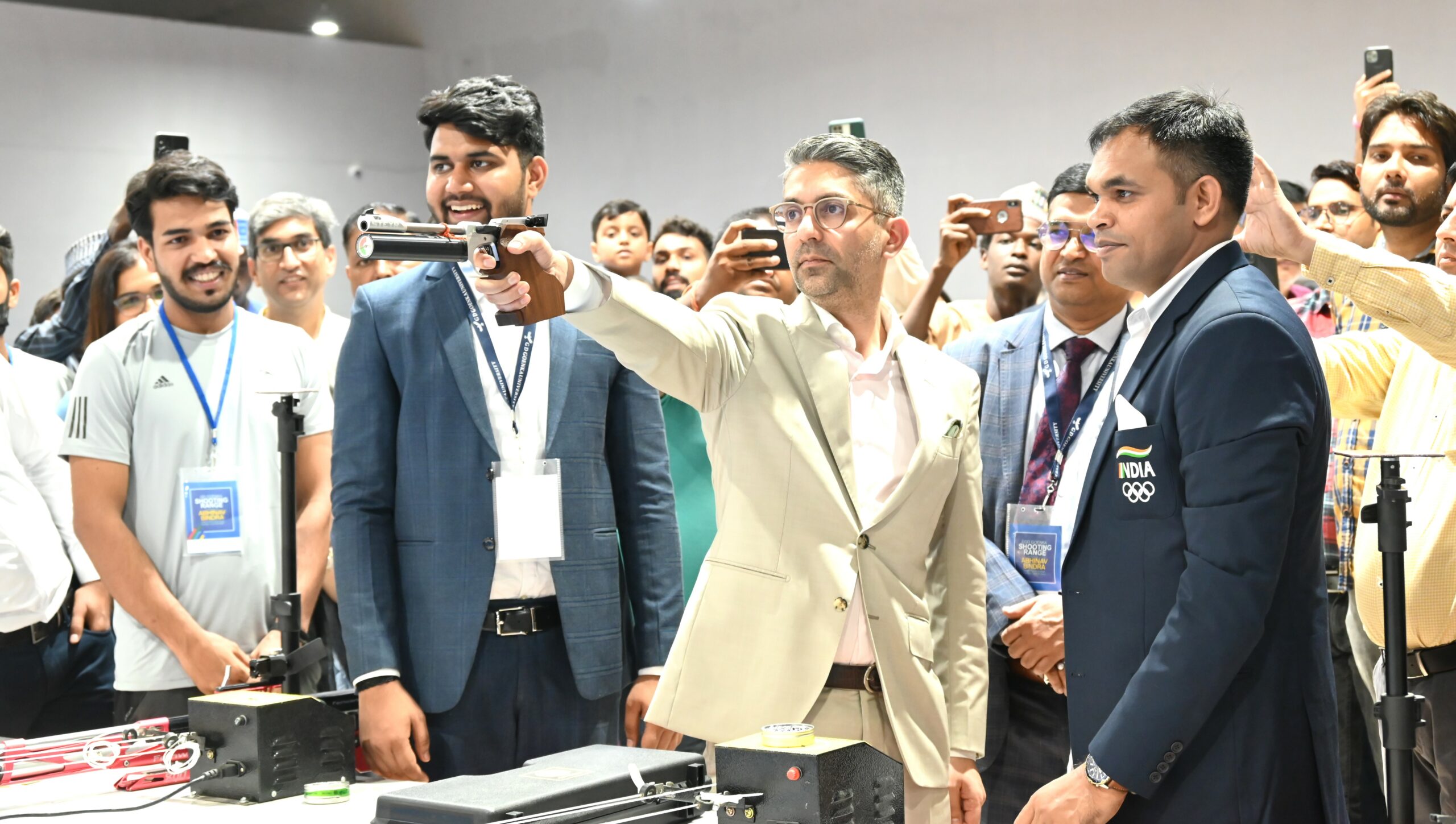 GD Goenka University is excited to introduce the inaugural Gayatri Devi Goenka Memorial Shooting Championship, a remarkable event that underscores the university's unwavering commitment to nurturing sports excellence and paying tribute to the exceptional sharpshooters from all corners of India. Set to be held from September 26 to September 29, 2023, at the GD Goenka Shooting Range featuring 25 professional lanes, this championship is poised to become one of the nation's most prestigious shooting competitions and will be conducted using Electronic Scoring Target System (EST).
This championship serves as a testament to promoting sportsmanship and fostering the talents of both emerging and seasoned shooters. With participation from over 500 competitors hailing from across India, the event promises to be a grand spectacle, celebrating the passion and precision of shooters who have honed their craft to perfection.
Notably, this championship holds particular significance as it pays homage to Abhinav Bindra, India's first individual Olympic gold medalist. The GD Goenka Shooting Range, dedicated in his honor in 2022, stands as a guiding light for aspiring shooters, offering world-class facilities and expert guidance to nurture their talents.
During the inauguration, Abhinav Bindra expressed his thoughts, stating, "I extend my heartfelt congratulations to GD Goenka for the remarkable facilities they have established and the emphasis they place on sports across their educational institutions. I am confident that the students will achieve remarkable success in various tournaments, but more importantly, they will imbibe the values that sports instill in us."
Nipun Goenka, Managing Director of GD Goenka Group, aptly remarked, "The Gayatri Devi Goenka Memorial Shooting Championship transcends mere competition; it's a celebration of the essence of sportsmanship, camaraderie, and unwavering dedication. We take immense pride in providing a platform for India's talented marksmen and markswomen to shine, and we firmly believe that this championship will serve as an inspiration to a new generation of shooting enthusiasts."