Guidelines regarding precautions to be observed by schools to combat the ill-effects of the heat-wave
The Ministry of Education yesterday issued the following guidelines regarding precautions to be observed by schools to combat the ill effects of the heatwave.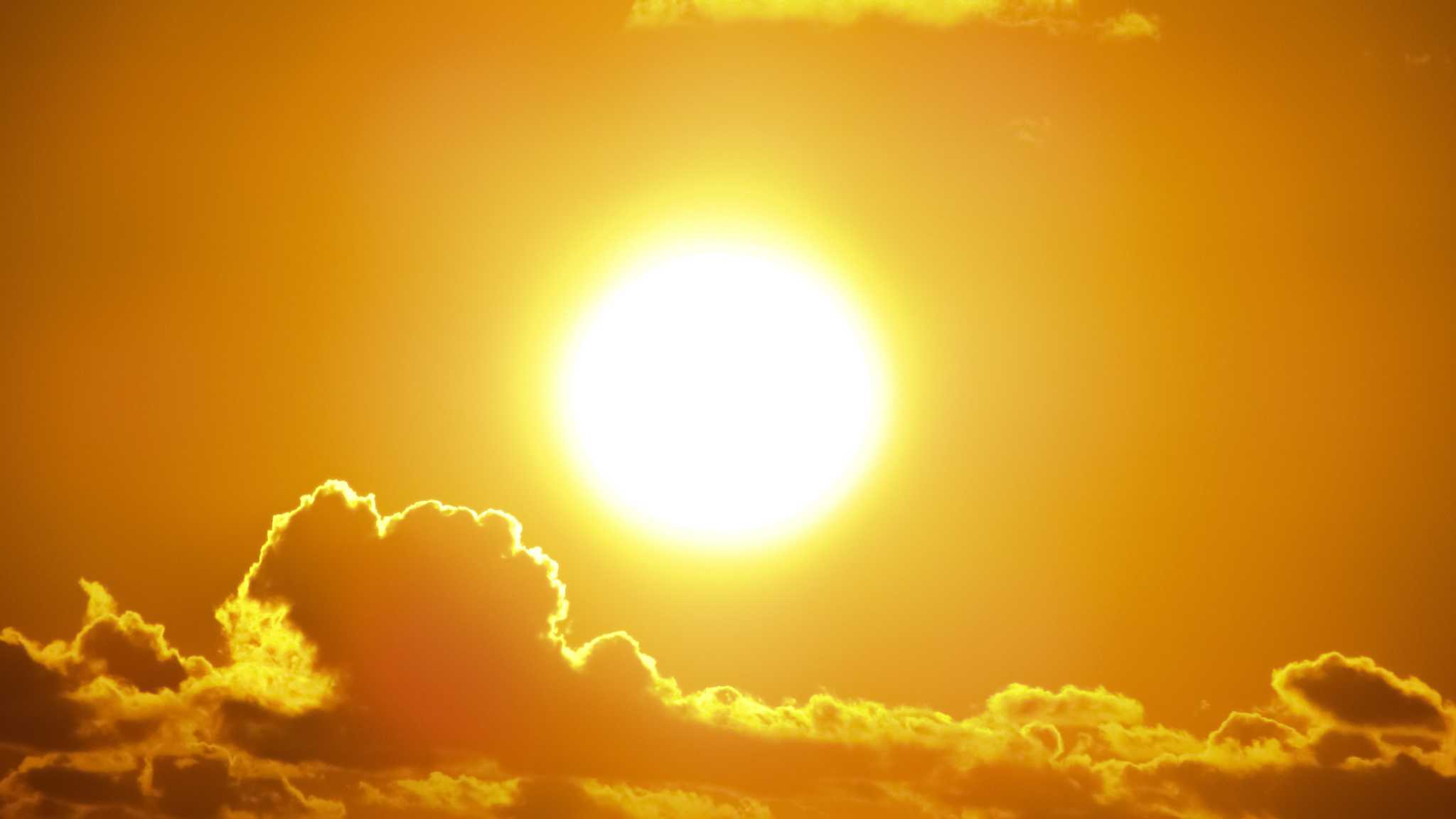 Ministry of Education yesterday issued the following guidelines regarding precautions to be observed by schools to combat the ill effects of the heatwave.
Modification in School timings and daily routine
School hours may start early and get over before noon. The timing may be from 7.00 AM onwards.
The number of school hours per day may be reduced.
Sports/other outdoor activities which expose students directly to the sunlight may be appropriately adjusted in the early morning.
School assembly should be conducted in a covered area or in classrooms with reduced timing.
Similar care may be taken during dispersal after school is over.
Transportation
The school bus/van should not be overcrowded. It should not carry students more than the seating capacity.
Drinking water and a first aid kit should be available in the bus/van.
Students coming to school on foot/bicycle should be advised to keep their heads covered.
Parents should be sensitised to pick-up the students themselves, to the extent possible, to avoid public transport and minimise their time out in the sun.
School bus/van may be parked in a shaded area.
Hydration
Students may be advised to carry their own water bottles, caps and umbrellas and use them when out in the open
School should ensure availability of sufficient potable water at multiple places preferably at temperature lower than that of surroundings.
Water cooler/earthen pots (pitchers) may be used for providing cold water.
In every period, teacher should remind students to sip water from their water bottles.
While going back home, schools must ensure that students are carrying water in their bottles.
Students should be made aware of the importance of proper hydration to combat the heat wave and advised to drink sufficient water at regular interval.
With increased hydration, use of washrooms may increase and schools should be prepared for it by keeping the washrooms hygienic and clean
Food and Meals
PM POSHAN:
Heat can spoil food therefore hot-cooked meals under PM POSHAN must be served hot and fresh. In charge teacher may check the food before serving.
Children carrying tiffins may be advised not to carry food that can turn stale quickly.
Canteens in schools should ensure that fresh and healthy food is served.
Children may be advised to have light food during lunch/tiffin.
Comfortable classroom
School should ensure that all fans are functional and that all classrooms are properly ventilated.
Availability of alternate power back up may be arranged, if possible.
Curtains/blinds/newspaper, etc. may be used to stop the sunlight entering directly into the classroom.
If any local traditional practices are being followed by the school to keep the surroundings cool such as 'khus' curtains, bamboo/jute chiks etc., they may be continued.
Uniform
Students may be allowed to wear loose and light coloured cotton material dress.
Schools may relax norms regarding uniforms such as neckties.
Canvas shoes may be allowed instead of leather shoes.
Students may be advised to preferably wear full-sleeve shirt.
First-Aid facilities
Sachets of ORS solution, or salt and sugar solution to treat mild heat-stroke should be readily available in the schools.
Teaching and non-teaching staff should be trained to provide first aid to students in case of mild heat-stroke
Schools must ensure quick access to nearest hospital/clinic/doctor/nurse, etc. in case of heatstroke.
Essential medical kits should be available in school.
Do's and Don'ts for students
Do's& Don'ts regarding heat wave should be displayed at prominent places in the school. These may include the following:-
Do's:
Drink sufficient water- even if not thirsty
Use ORS (Oral Rehydration solution), homemade drink like lassi, torani (rice water), lemon water, butter milk, etc. to keep yourself hydrated.
Wear lightweight, light coloured, loose, cotton clothes.
Cover your head by using cloth, hat or umbrella, etc.
Stay indoor as much as possible
· If you feel faint or ill, see a doctor immediately
Don'ts:
· Do not go outside on an empty stomach or after consuming heavy food
· Avoid going out in the sun, especially in the afternoon if not required
· Avoid strenuous activities when outside in the afternoon
· Do not go outside barefoot
· Do not eat junk/stale/spicy food
Exam Centres:
Children may be allowed to bring their own transparent water bottle in the examination hall.
Examination centres should ensure availability of potable drinking water which is easily accessible to the candidates at the centres.
Examination Centres should ensure that the candidates are promptly supplied water when asked for at their seats in the examination hall
Examination halls may be provided with fans.
Students waiting area at the examination centre may be in a shaded/covered area with provision of water.
Linkage of examination centres should be made with local health worker and medical centres for any emergency.
Residential Schools
In addition to the above, residential schools may take the following additional measures:
Essential medicines for common ailments related with summer season should be available with Staff Nurse.
Students may be made aware regarding prevention of heat stroke.
Windows in the dormitories should be provided with curtains.
Lemon, butter milk& seasonal fruits with high water content should be included in the diet.
Spicy food should be avoided.
Continuous availability of water and electricity should be ensured in classrooms, hostels and dining hall.
Sports and games activities should be conducted in the evening.
Educating the Heart, Mind and Body
True education, which comes with an educated heart, mind, and body, helps us overcome our prejudices and become wholesome human beings who are not only intellectually sound but also physically productive and socially conscious.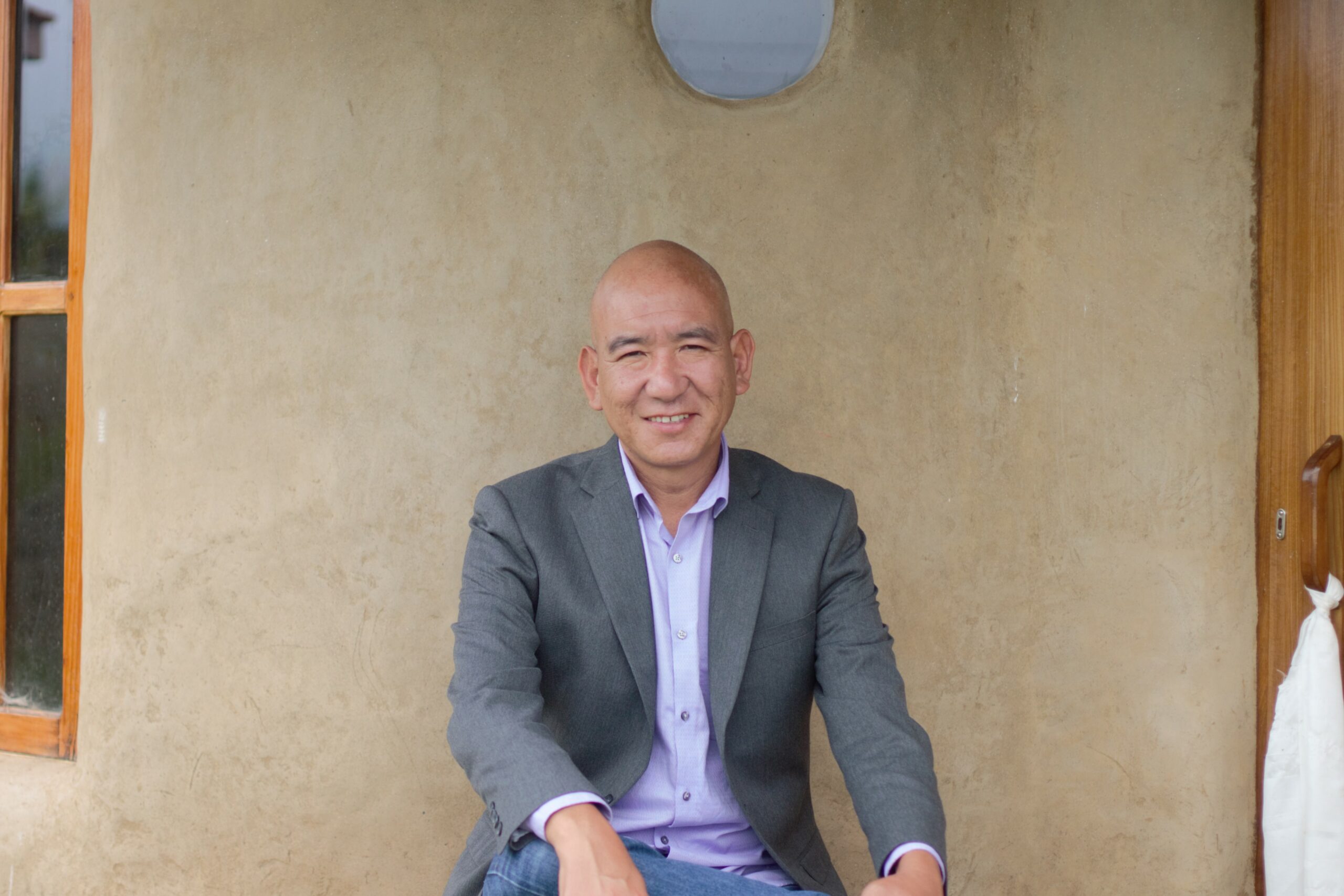 Educating the mind without educating the heart is no education at all!

Aristotle
The above adage by Aristotle implies the importance of imparting values like empathy, compassion, resilience, rationality, humanity, accountability, integrity, confidence, and courage through education. True education, which comes with an educated heart, mind, and body, helps us overcome our prejudices and become wholesome human beings who are not only intellectually sound but also physically productive and socially conscious.
In considering the opening paragraph, are we ready to re-envision our learners and rethink their education? Are we ready to prepare our children for an unknown future and make them believe in their potential to create the future they desire? 
I believe the immediate responses would be: Undeniably! It is the need of the hour! However, preparing the creators of the future requires an internal shift in the adults' mindset—be it parents, educators, or policymakers.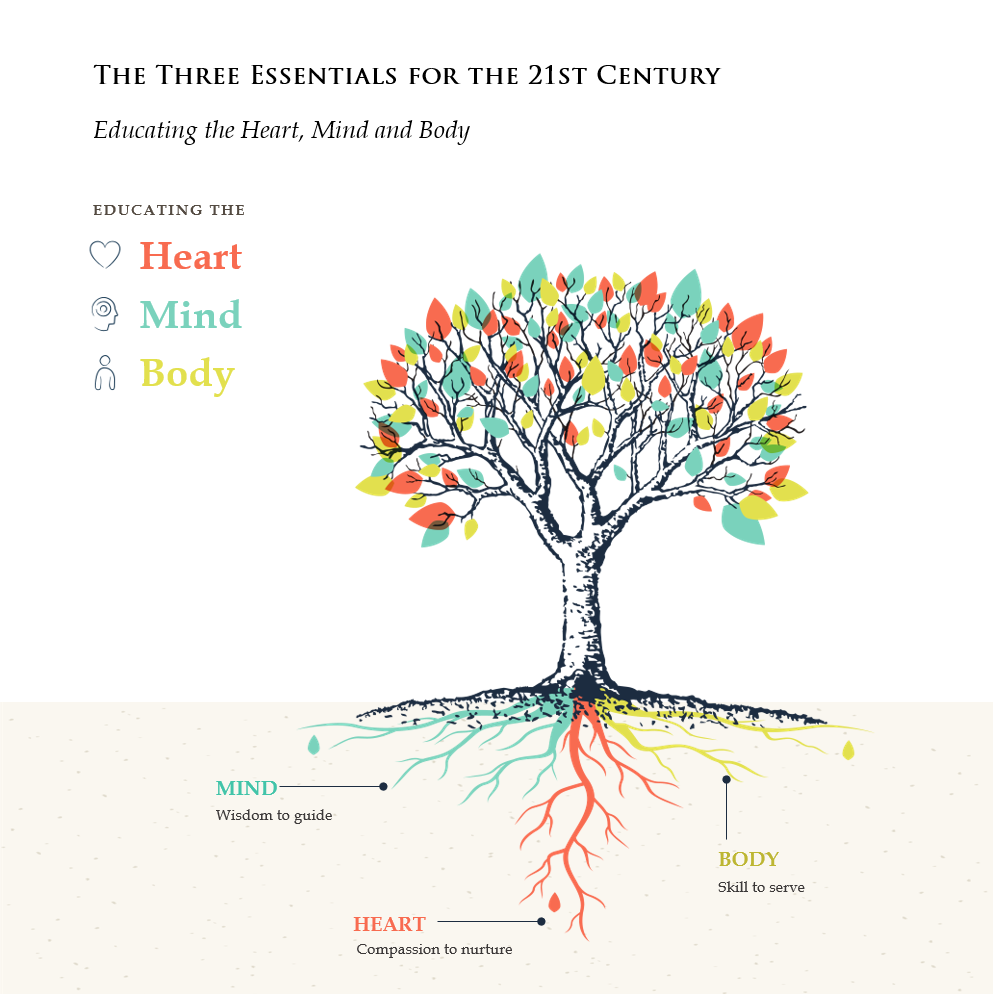 At Jhamtse Gatsal, a young children's community that I started in 2006 to raise and educate children from backgrounds of trauma and adversity from my remote region in Tawang, Arunachal Pradesh, we believe that education must align every child's potential, developmental needs, and dreams with their talents and abilities. It must focus on the processes of learning over outcomes as well as nurture each child's unique competencies, skills, and pace of growth. Finally, it must foster holistic student learning and expression in academic, social-emotional, artistic, and essential life skills.
Embracing a gardener's approach because Jhamtse Gatsal means Garden of Love and Compassion, our educational approach values every child. Each adult at Jhamtse Gatsal acts like a gardener and sees children as unique seeds with their own growing needs and contributions. We believe that every child is like a tiny seed with the immeasurable potential to grow into healthy, thriving, and abundant trees. Thus, our educational model places the child at the center, and through the right nurturance and a conducive environment, lets their potential emerge from within.
I believe that today's learners require an education system and learning environment which enhances creativity and engagement rather than conformity and compliance to make the transition from seeker to a creator mindset. A truly educated person understands the purpose of creation. S/He works with intelligence for the benefit of everyone. Hence, at Jhamtse Gatsal, we focus on fostering an understanding of interdependence and responsibility to nurture our children as individuals, but not make them individualistic.
The National Education Policy 2020 is a step in the right direction towards such nurturance. Its rootedness in the rich heritage of ancient and eternal Indian thought of pursuit of knowledge (jnan), wisdom (pragyaa), and truth (satya) being the highest human goal which is supported by modern-day technological developments strongly resonates in the educational model being practiced at Jhamtse Gatsal.
When we educate the heart, mind, and body of each child through a learn, reflect, and engage pedagogy, it enables our children to cultivate compassion to nurture, wisdom to guide, and skill to serve. I believe such learning equips children with skills to create an equitable and sustainable future for themselves and others. To achieve this goal, our education needs to transition from schooling with siloes of academic, extra-curricular, vocational, life skills, or social-emotional learning. Given the rapid post-liberalization growth, climate change, and a pandemic that brought humanity to a standstill, fostering adaptability, resilience, and human-centric skills are the need of the hour. All these skills must be interwoven to raise conscious, responsible, and capable human beings.
Such preparation necessitates us—the adults—to be willing to unlearn and relearn first. Simply incorporating skill-building or social-emotional programs as extra-curricular activities is not enough. Learning must give mainstream emphasis and time to foster a diverse range of skills to enable children to create the future they desire. Our National Education Policy 2020 has broadly mapped out how such interconnected learning can be achieved. Now curricula need to be developed to translate it into action.
Furthermore, simply reimagining curricula that accommodate the three essentials of educating the heart, mind, and body as well as the diverse learning styles of all children is not enough to meet the educational needs of all learners. We also need to imagine a new generation of learning spaces that can support our learners and educators to engage with and deliver progressive curricula.
To my mind, the new generation of learning spaces must include the following aspects:
Utility
Be adaptable, spacious, and flexible learning spaces, designed for efficient access, and which can respond to the needs of all learners, educators as well as the evolving technologies needed to fulfill the present and future needs of our learners.
Wellbeing
The design of the reimagined learning spaces must be comfortable, safe, and healthy for children while stimulating their emotional wellbeing.
Significance
Research has shown that when a physical learning space embodies its 'inherent pedagogy,' the cultural, psychological, and behavioural attributes of the physical space shape both the learning and the teaching. Envisioning our learning spaces to manifest our values, as was the case in generations past, would inspire learners to imbibe these principles.
When the design of our learning spaces is inherently suited to enhance the educational experience of all learners, it would allow learners to make choices and experiment with learning techniques to ultimately discover how they learn best and where their true passions lie. It would equip educators with a greater capacity to effectively respond to the diverse learning needs of their learners.
Last but not the least, the Covid-19 pandemic lay bare the existing fault lines within the educational system and reinforced the importance of technology in narrowing the long-standing gaps, disparities, and inequities. I envision a Classroom 2.0 which would pair humans and technology and enable parents, educators, and policymakers to reimagine and rethink the design and development of digital infrastructures to achieve inclusive, equitable, and quality education for all.
About the author:
Lobsang Phuntsok is a former Buddhist monk whose work is focused on transformative education, sustainable development, and social entrepreneurship. In 2006, he started Jhamtse Gatsal Children's Community in Lumla, Arunachal Pradesh – a loving home and learning environment for 100+ children from backgrounds of trauma and adversity.
Jhamtse Gatsal is a right living laboratory practicing the principles of love and compassion in raising our children through an integrated educational model which focuses on the Three Essentials of the 21st Century: Educating the Heart, Mind, and Body.
Jhamtse Gatsal has been featured in the Emmy Award winning documentary, Tashi and the Monk. Lobsang is a global speaker on raising and educating children mindfully and compassionately. He has given keynote addresses at the United Nations during the Universal Children's Day celebrations, the Ministry of Education in Israel, and at diverse learning platforms within India and internationally. He has received several prestigious awards including the Spirit of Humanity Award from the Americares Foundation and the State Gold Medal from the Government of Arunachal Pradesh.