Guidelines regarding precautions to be observed by schools to combat the ill-effects of the heat-wave
The Ministry of Education yesterday issued the following guidelines regarding precautions to be observed by schools to combat the ill effects of the heatwave.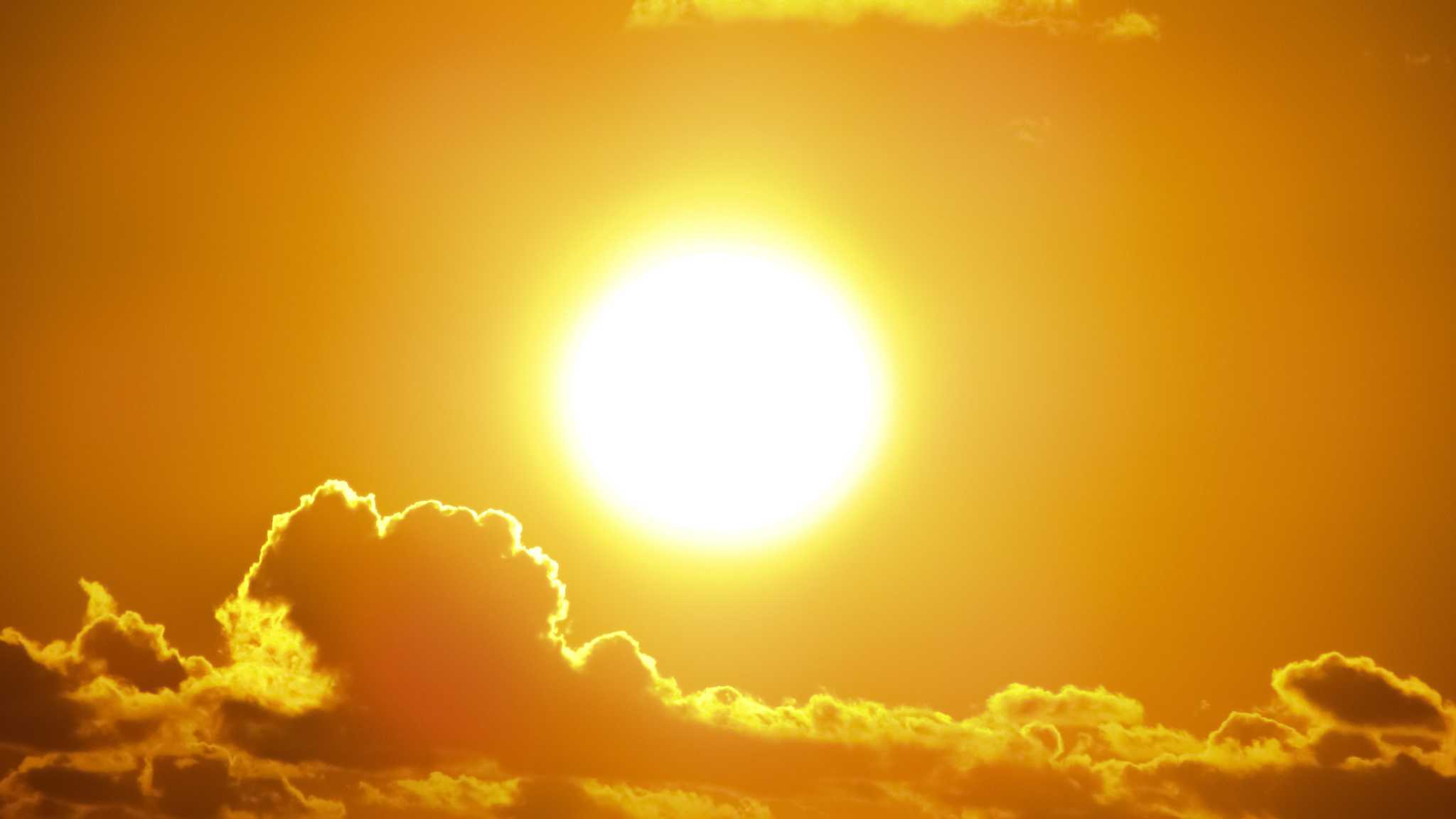 Ministry of Education yesterday issued the following guidelines regarding precautions to be observed by schools to combat the ill effects of the heatwave.
Modification in School timings and daily routine
School hours may start early and get over before noon. The timing may be from 7.00 AM onwards.
The number of school hours per day may be reduced.
Sports/other outdoor activities which expose students directly to the sunlight may be appropriately adjusted in the early morning.
School assembly should be conducted in a covered area or in classrooms with reduced timing.
Similar care may be taken during dispersal after school is over.
Transportation
The school bus/van should not be overcrowded. It should not carry students more than the seating capacity.
Drinking water and a first aid kit should be available in the bus/van.
Students coming to school on foot/bicycle should be advised to keep their heads covered.
Parents should be sensitised to pick-up the students themselves, to the extent possible, to avoid public transport and minimise their time out in the sun.
School bus/van may be parked in a shaded area.
Hydration
Students may be advised to carry their own water bottles, caps and umbrellas and use them when out in the open
School should ensure availability of sufficient potable water at multiple places preferably at temperature lower than that of surroundings.
Water cooler/earthen pots (pitchers) may be used for providing cold water.
In every period, teacher should remind students to sip water from their water bottles.
While going back home, schools must ensure that students are carrying water in their bottles.
Students should be made aware of the importance of proper hydration to combat the heat wave and advised to drink sufficient water at regular interval.
With increased hydration, use of washrooms may increase and schools should be prepared for it by keeping the washrooms hygienic and clean
Food and Meals
PM POSHAN:
Heat can spoil food therefore hot-cooked meals under PM POSHAN must be served hot and fresh. In charge teacher may check the food before serving.
Children carrying tiffins may be advised not to carry food that can turn stale quickly.
Canteens in schools should ensure that fresh and healthy food is served.
Children may be advised to have light food during lunch/tiffin.
Comfortable classroom
School should ensure that all fans are functional and that all classrooms are properly ventilated.
Availability of alternate power back up may be arranged, if possible.
Curtains/blinds/newspaper, etc. may be used to stop the sunlight entering directly into the classroom.
If any local traditional practices are being followed by the school to keep the surroundings cool such as 'khus' curtains, bamboo/jute chiks etc., they may be continued.
Uniform
Students may be allowed to wear loose and light coloured cotton material dress.
Schools may relax norms regarding uniforms such as neckties.
Canvas shoes may be allowed instead of leather shoes.
Students may be advised to preferably wear full-sleeve shirt.
First-Aid facilities
Sachets of ORS solution, or salt and sugar solution to treat mild heat-stroke should be readily available in the schools.
Teaching and non-teaching staff should be trained to provide first aid to students in case of mild heat-stroke
Schools must ensure quick access to nearest hospital/clinic/doctor/nurse, etc. in case of heatstroke.
Essential medical kits should be available in school.
Do's and Don'ts for students
Do's& Don'ts regarding heat wave should be displayed at prominent places in the school. These may include the following:-
Do's:
Drink sufficient water- even if not thirsty
Use ORS (Oral Rehydration solution), homemade drink like lassi, torani (rice water), lemon water, butter milk, etc. to keep yourself hydrated.
Wear lightweight, light coloured, loose, cotton clothes.
Cover your head by using cloth, hat or umbrella, etc.
Stay indoor as much as possible
· If you feel faint or ill, see a doctor immediately
Don'ts:
· Do not go outside on an empty stomach or after consuming heavy food
· Avoid going out in the sun, especially in the afternoon if not required
· Avoid strenuous activities when outside in the afternoon
· Do not go outside barefoot
· Do not eat junk/stale/spicy food
Exam Centres:
Children may be allowed to bring their own transparent water bottle in the examination hall.
Examination centres should ensure availability of potable drinking water which is easily accessible to the candidates at the centres.
Examination Centres should ensure that the candidates are promptly supplied water when asked for at their seats in the examination hall
Examination halls may be provided with fans.
Students waiting area at the examination centre may be in a shaded/covered area with provision of water.
Linkage of examination centres should be made with local health worker and medical centres for any emergency.
Residential Schools
In addition to the above, residential schools may take the following additional measures:
Essential medicines for common ailments related with summer season should be available with Staff Nurse.
Students may be made aware regarding prevention of heat stroke.
Windows in the dormitories should be provided with curtains.
Lemon, butter milk& seasonal fruits with high water content should be included in the diet.
Spicy food should be avoided.
Continuous availability of water and electricity should be ensured in classrooms, hostels and dining hall.
Sports and games activities should be conducted in the evening.
Psychologists Are Afraid Children May Suffer From PTSD, Suggest Art as Therapy
Experts all around the world are worried about children's mental health in these uncertain times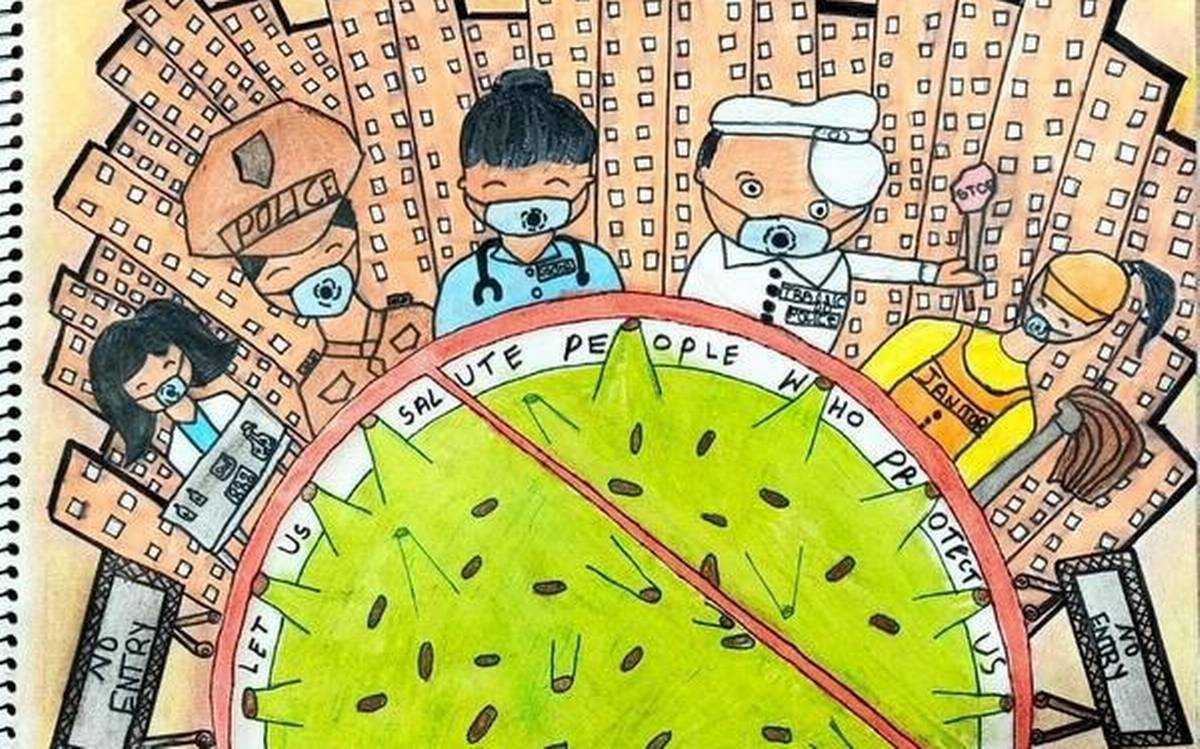 Corona is not a 'friend' or a 'foe.' Corona is just a virus and it needs to go!
However important it is to stay at home and stay safe from the Coronavirus, it is equally important for adults to shield the children from the mental damage the current situation may do.
Children are not just at risk of the virus physically but their innocent minds are also at risk of the Post Traumatic Symptom Disorder (PTSD) due to the lockdown/quarantine, social isolation and otherwise seemingly increasing toxicity on the digital social platforms.
Adults are still trying to wrap their heads around everything that is going on, imagine being one of the 300 million children worldwide, who are living in a whole new reality, and trying to comprehend it.
Art to the rescue! Is not just a creative thought, but it has been considered by psychologists all over the world, and has very much proven its worth.
Because of parents who are eager to share on social media, there has been news coming from all parts of the world where children are using art to manifest their emotions, especially regarding COVID-19.
Some depict the virus as a looming presence outside, with families inside. Others show the virus as an invading army against an armed response of the medical frontliners. Many place a smile on the virus, which could be in order to make it seem less threatening.
University of California's Psychologist Chandra Ghosh Ippen told The Bulletin, "If you think about children as meaning makers, they're constantly trying to make meaning of this, and one of the things that they make meaning of is danger. How much danger am I in? What does this mean for me? What does this mean for our family?"
Robin S. Cox Professor Disaster & Emergency Management, Royal Roads University, Victoria, Canada said, "Children may not have as much access to physical activity, which is another way of managing anxiety and fear, so [art] provides another way of managing anxiety and engaging with those emotions."
Ghosh Ippen added, "In drawings, you can do things that in life you can't do. You can have the coronavirus be a thing. When you personify something, when you give something a body, you're able to talk about it, you're able to manage it. In the play, kids are able to beat it up, they're able to jail it, they're able to yell at it, they're able to say, 'Hey, you go away!'"
"I would encourage grownups to just be present, be at the table," Ghosh Ippen said. "Some kids like to draw, other kids like to do other things. They like to do it with Play-Doh, you know, finger paints—it is both an activity that you're doing together and a chance to share your reality together."
"Children are a quarter of our population, but they're 100 per cent of our future, and so, you know, we have to pay attention to them," said Peek Professor Sociology & Director Natural Hazards Center, University of Colorado, Boulder.
That being the thought in every child psychologist's mind and every country's, one of the concerns if not primary in these times, art competitions are being organised.
In Hyderabad, India, an art competition called 'Art Karo Na' has been launched, they are taking online entries from not just India but abroad as well.
"In the lockdown period, there is a lot of colour and art to look forward to," expressed Atika Amjad of Children's Fine Art Gallery.
This gallery is an initiative of 'Daira' a Centre for Culture & Arts. They collaborated with 'Teach For India' to launch this competition for children from five years to teenagers till 18.
They explained the reason behind calling it a 'competition' so that is taken up as a challenge to explore new themes. "Also parents are at home and can support with technology. The Fellows attached to 'Teach for India' also promote it and the parents have to see WhatsApp status which reveals themes to work on and digital certificates are sent to the winners," said Amjad.
'Teach for India' helps those who can not upload their work online by registering on their behalf.
Amjad added, "In the topic 'Change the shape', the young minds gave new shapes to existing things. We gave them examples of fruits too asking them to draw a square-shaped watermelon, circular banana and a rectangular pomegranate. There were a lot of exciting shapes."
Themes change daily, Amjad revealed they have been receiving more than 1000 entries every day. "The student-works have to be genuine. We can guess when an adult helps the ward."
"The winners are announced online every day and all of them will receive digital certificates at the end of the lockdown," says Amjad.
About celebrating the closing of the competition, she said, "On April 30, we want everyone to come out to display their artwork in whatever form in their balconies. This is to appreciate each other's art and efforts for making it through these tough times."
This competition is more than a good opportunity for children around the world to learn while drawing. Encourage them and not scare, their minds are way too fragile to be scarred forever.
To know more about the said competition, call on 98499 87187 or 08019762868; email: [email protected]. If one is unable to upload their artwork, contact 75691 91615 or 97555 49063.