How has Mayo College adapted to the 21st Century?
Lt Gen Surendra Kulkarni shares his thoughts on how Mayo College adapted to the 21st Century.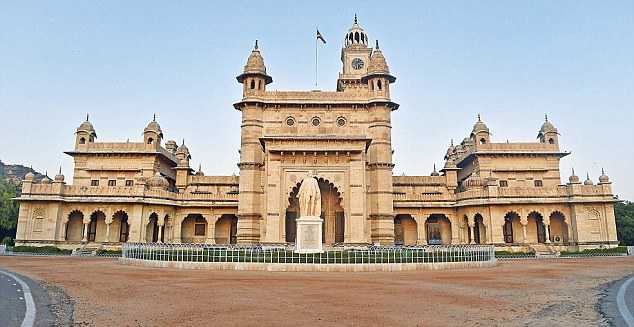 Our endeavour is to equip our students with Knowledge, Skills, Work Habits and Character traits that encompass the 21st Century Learning Skills. We foster Critical Thinking, Problem Solving, Global & Cultural Awareness amongst students using the Mayo College Museum and the entire campus as a Classroom.
Our pedagogy has been realigned to revolve around the students and their needs, make learning fun and evoking a curiosity that stays with our students, thereby helping them to become lifelong learners.
We have undertaken the following steps to sensitise our staff and students about the need to realign to current needs & trends viz. the 4 C's – Communication, Collaboration, Creativity & Critical Thinking and the 3 R's – Receptivity, Retention & Retrievability.
Concept and project-based learning, regular in-house and external workshops, seminars and interventions, inter-disciplinary approach to teaching and learning, helps both our students and faculty, co-relate and learn easier, retain better and also aids excellent retrieval.
Technology has been upped on campus over the past few years, overall, cloud technology been engaged to minimise dependency on ground infrastructure. Empowerment for staff to create content suiting their teaching methodology and a Wi-Fi enabled campus helps deliver excellence easily.
We follow the 3-R approach to learning and engage students in multiple ways viz. flipped classroom technique, design thinking workshops and case studies, group-learning using mind-maps, blended learning, online learning tools and field and industrial visits.
Concepts are introduced to our students up to class 8 and we follow an open curriculum and source, derived from best practices across Indian Boards and international curricula. This will ensure that they can adapt to any kind of curriculum or board or mediums in future.
In my view, 21st century learning skills enables organising (collect and retrieve) information, manage information, evaluate information, and analyse information. This can be achieved digitally by use of technology, inventive thinking, effective communication and high productivity.
Essentials of a 21st century enabled classroom
A 21st century enabled classroom should be able to communicate, share, and use information to solve complex problems. It should also be able to adapt and innovate in response to new demands and changing circumstances, involve the stake holders in being able to command and expand the power of technology to create new knowledge.
How modern classrooms will affect students…
A 21st century enabled classroom should enable students to acquire the creative thinking, flexible problem solving, collaboration and innovative skills they will need to be successful in work and life and also thrive in today's global economy. It should give them a good exposure of real world issues and how to tackle them. The communication and collaboration skill sets refer to the ability of individuals to communicate clearly, using oral, written, and non-verbal languages and collaborate effectively and responsibly with diverse populations. Students that follow traditional learning methods have communication challenges. They are often taught what is given in a text book and seldom do they relate to actual processes. Reference is made to many phenomena that are common like formation of ice and waves in water, baking of bread or for that matter formation of yeast, yet many students have never actually seen or felt it. While education has focused on the fundamentals of good communication – speech, writing, and reading- the demands of social relations and global economy call for a much more diverse set of communication and collaboration skills. Also with technological advances in the field of education, the students should be able to handle these devices at ease so that education can be holistic and not a formality. Collaborative learning cat fetch rich dividends in learning a concept and at the same time demonstrate the ability to work effectively and respectfully with diverse teams. It also teaches the art of flexibility and willingness to be helpful in making necessary compromises to accomplish a common goal and assume shared responsibility for collaborative work. It also teaches you to value individual contributions made by each team member.
Do modern classrooms help in critical thinking and problem solving?
Critical thinking and problem-solving skills include the ability of individuals to reason effectively, ask pointed questions and solve problems, analyse and evaluate alternative points of view and reflect critically on decisions and processes. They also specifically focus on the ability of learners to reason effectively and this can happen only if they understand the concept in-depth. It also helps the students to think in variable environments, make judgments and decisions and solve problems. Critical thinking is the ability to analyse, interpret, evaluate, summarize, and synthesize information. What gives these, perhaps traditional, critical thinking skills a twist in the 21st century is the availability of advanced technologies for accessing, manipulating, creating, analysing, managing, storing and communicating information.
How does technology foster creativity and innovation?
Numerous case studies have shown how technology allows individuals to produce high quality work in a range of media that provide opportunities for creativity and also highlight the interconnection between technology, learning and creativity. Lack of attention to developing creativity and innovation skills is often based on a common misperception that creativity is only for geniuses and is a domain for select few. With the help of technology, creativity can be nurtured by teachers and learning environments that encourage questioning, openness to new ideas and learning from mistakes and failures. Creativity and innovation skills can be developed, like other skills, with practice and over time. Just as successful business establishments constantly adapt to the rapid shifts with time, so must education. This calls for a culture of innovation supported by data, research and critical and creative thinking and this in turn develops the ability to work creatively with others. Though it is difficult to assess creativity, there are multiple instruments and assessments that have been designed to measure creativity in specific fields such as problem solving and design.
Smart environments in classrooms that aids collaborative learning is a sure shot way to instil creativity and innovation. Schools have developed innovative methods by introducing learning management systems that is mapped to the curriculum and teachers use it as a part of teaching to enhance the conceptual understanding of the processes involved. Smart Boards also play a very important role in enhancing collaborative learning practices amongst students and at the same time increase their participation in various activities that enhances academic interest.
Are smart boards/ classrooms helpful in enhancing required skills amongst students?
Smart board increases interactivity manifold and help the students in better participation during various class-room based activities. Multi-touch sensors helps group activities amongst students and at the same time help the introvert students to come out of their groove and participate. Group activities foster better understanding as the slow learner takes the assistance of some of his better placed students in his group. Carefully designed classroom activities help the teacher to reach out to the entire spectrum of students including the differently abled students. The collaborative feature in the board can be put to best use during group project work where all categories of students get a chance to take part. Technology helps in laying stress on the following to analyse (distinguish, examine, compare, contrast, investigate, categorize, identify, explain, separate, advertise) to Synthesise (create, invent, compose, predict, plan, construct, design, imagine, propose, devise and formulate) and Evaluate (judge, select, choose, decide, justify, debate, verify, argue, recommend, assess, discuss, rate, prioritize, determine) the capability of every students which enhances the level of teaching learning in the class. Overall, smart boards promote inquiry-based learning experiences, provide opportunities for collaborative project approaches to learning and focus on teaching students "how" to learn rather than "what" to learn.
Education for Girls
Department of School Education and Literacy (DoSEL), Ministry of Education is implementing 'Samagra Shiksha', for universalization of quality education throughout the country in coordination with the States and UTs.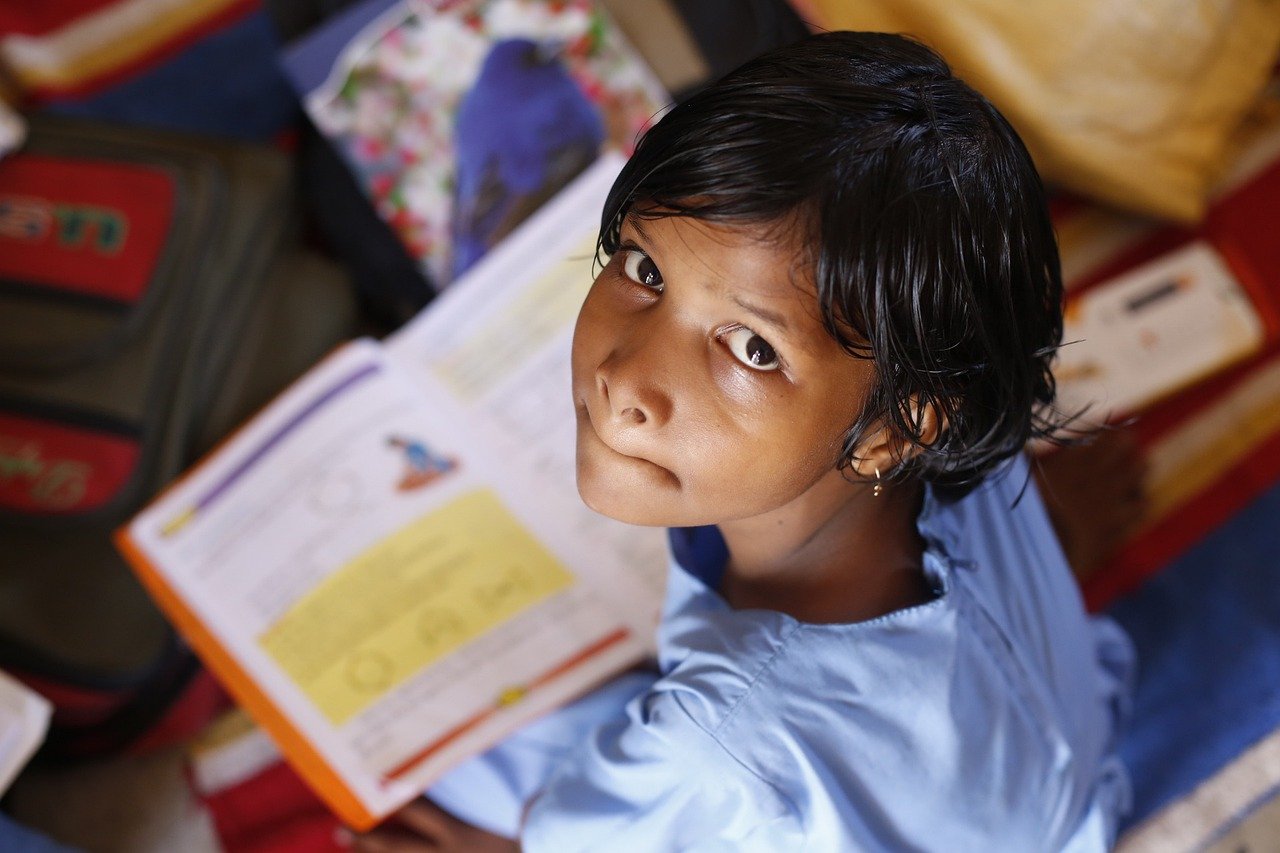 Education is a subject in the concurrent list of the Constitution and the majority of schools are under the jurisdiction of the State Government. Department of School Education and Literacy (DoSEL), Ministry of Education is implementing a centrally sponsored Integrated Scheme for School Education 'Samagra Shiksha', effective from 2018-19, for universalization of quality education throughout the country in coordination with the States and UTs. Bridging gender and social category gaps at all levels of school education is one of the major objectives of the Samagra Shiksha. From the year 2018-19 to 2020-21, the Drop-out rate of girls at the Secondary level decreased from 17.03% to 13.7%, Gross Enrolment Ratio (GER) at the secondary level increased from 76.93 to 79.45, and GER at the higher secondary level has increased from 50.84 to 54.65. (Source: UDISE+).
Under Samagra Shiksha, there is a provision for gender-segregated toilets in all schools. As per UDISE+ 2020-21, 97.45% of Government schools have gender-segregated toilets. Also, there is a provision of a Composite School Grant which may be used for annual maintenance and repair of existing school buildings, toilets, and other facilities to upkeep the infrastructure in good condition.
School Health Programme, under Ayushman Bharat which is a joint collaborative initiative of the Ministry of Health and Family Welfare and DoSEL, Ministry of Education, a module on 'Growing up Healthy' has been incorporated, which interalia includes information on physical challenges during adolescence and attaining puberty.
The National Council of Educational Research and Training (NCERT) is implementing the Adolescence Education Programme (AEP) as part of the National Population Education Project (NPEP). One of the learning outcomes of AEP is to make the learners aware of the concerns of adolescence, i.e. process of growing up during adolescence, and to inculcate in them a positive attitude regarding these concerns.
Additionally, vide a joint letter of Secretary, DoSEL, and Secretary, Ministry of Jal Shakti dated 08.03.2022, the states have been advised to utilize funds earmarked for Menstrual Hygiene Management (MHM) and management of menstrual waste under the Swachh Bharat Mission (Gramin) Phase-II at the village level, for installation or maintenance of incinerators in schools having girls from classes VI to XII and for creating awareness on MHM among adolescent girls and in the society in general.
Moreover, all States and UTs have been requested to take necessary steps to create awareness amongst adolescent girls in schools about the safe usage and the benefits of Sanitary Napkins. It has also been communicated that subsidized sanitary napkins are available at the Jan Aushadi Kendras set up by the Ministry of Chemical and Fertilisers, Government of India.
Under Samagra Shiksha, there is a provision of Kasturba Gandhi Balika Vidyalayas (KGBVs) in the Educationally Backward Blocks, which are residential schools for girls belonging to disadvantaged groups such as SC, ST, OBC, Minority, and Below Poverty Line (BPL). KGBVs were functional for classes 6th to 8th under the erstwhile Sarva Shiksha Abhiyan. Under Samagra Shiksha, a provision has been made to upgrade/converge the KGBVs with girls hostels to cover girls up to classes 10th (Type II) and 12th (Type III) to reduce dropout and enhance enrolment of girls at Secondary and Higher Secondary levels. In KGBVs, specific skill training is imparted to provide need-based vocational education to girls.
Further, Special State Specific Projects for varied interventions under equity are emphasized for enhancing access, retention, and quality of girls by promoting enrolment drives, retention and motivation camps, gender sensitization modules, etc. Financial Support is also being provided under State Specific projects as per the allocation of flexi funds under quality to the state subject to viable proposals received from the respective State and UTs. Such projects include Life Skills, Awareness programmes, Incinerators, Sanitary Pad Vending Machines etc.
Moreover, Samagra Shiksha aims at integrating Vocational Education with general academic education in all Secondary/Senior Secondary schools including KGBVs; enhancing the Employability and Entrepreneurial abilities of the students, providing exposure to working environment; and generating awareness amongst students about various career options so as to enable them to make a choice in accordance with their aptitude, competence, and aspirations.
The information was given by the Minister of State for Education, Smt. Annpurna Devi in a written reply in the Lok Sabha on 1st August 2022.