How IOT In Education Is Changing The Way We Learn
With the increasing focus on Digital India, the Internet of Things is all set to automate the access to all information through the internet and will not only ensure higher literacy rates but also will considerably reduce the number of students that drop out. Time and travel have been a constraint t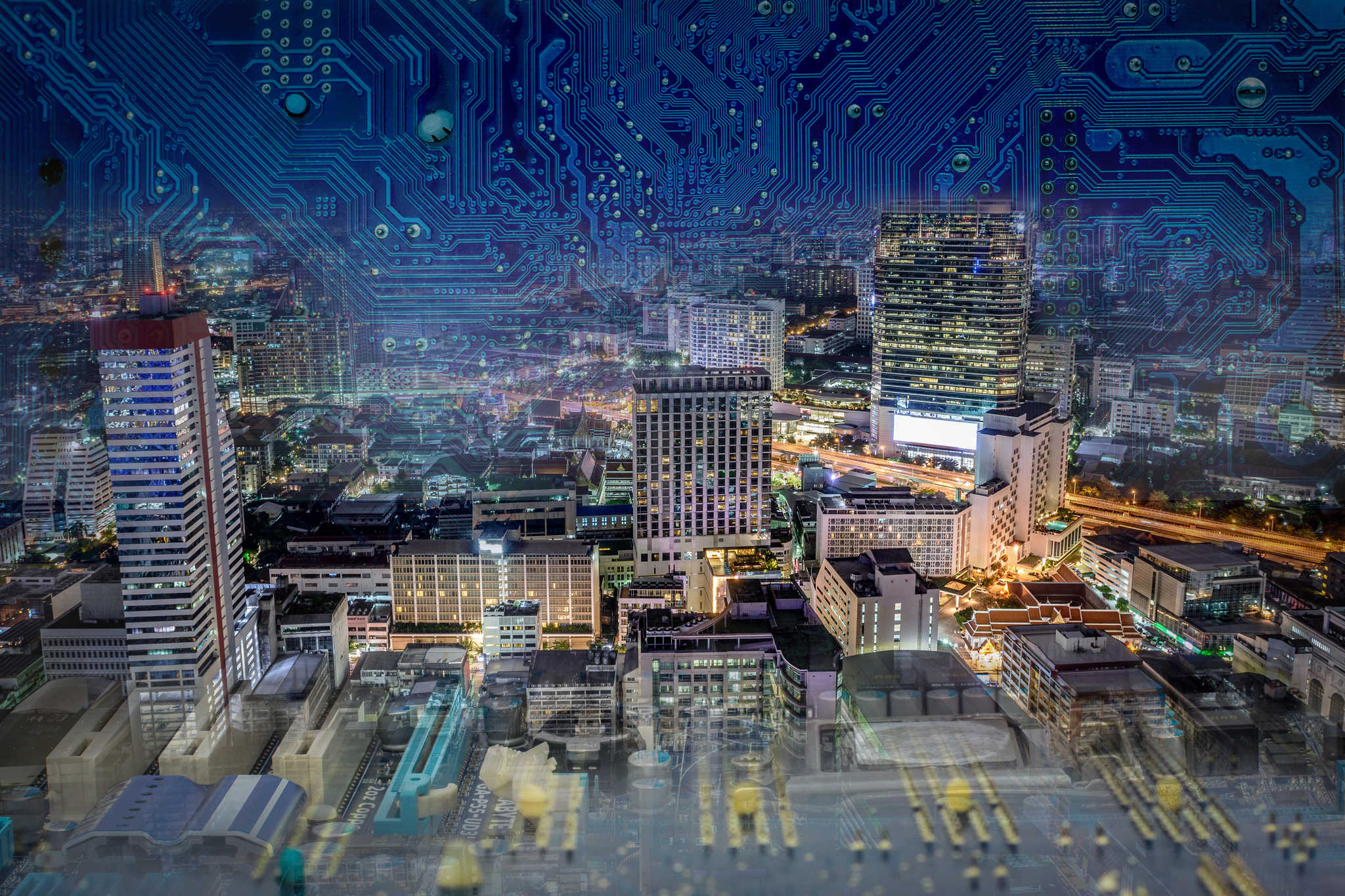 What is IOT (Internet of things) you might ask. It's been a growing topic of conversation for some time now. Put in the simplest term it means anything that has an on and off button and is connected to the internet for receiving, analysing, storing or sending data. This could mean anything, from the watch that you wear to airplanes that can be controlled from a remote location. According to the analyst firm Gartner, by the year 2020 we'll have over 26 billion connected devices. That could mean people connected to people, people connected to things and things connected to things.
The new rule of the future is going to be "Anything that can be connected will be connected". Take for example that when you set an alarm to wake up and that alarm goes off it not only wakes you up but also brews your coffee, sets the right temperature of water for your bath, puts on the television to bring you the latest updates from around the globe and all this before you even put a foot out of your bed. This is all done by simply getting the network of interconnected things/devices that have embedded sensors, network connectivity, software and necessary electronics that collect and exchange data.
IOT the very way of our life
To show how far we have come with technology and connectivity, we have smart watches such as Fitbit, Garmin to name a few that have changed the way we look at time. We have one device that not only tells us the time but also tracks the number of steps, calories and our heart rate. This watch is actually connected to our phone so with just one flick of the wrist one can tell who is calling or what messages have been received without having to dig through pockets or handbags.
IOT is making its presence felt in Health care as well. Doctors can now remotely monitor and communicate with their patients. Patients and health care providers can benefit from this. Whether data comes from foetal monitors, electrocardiograms, temperature monitors or blood glucose levels, tracking this information is vital for some patients. Many of this requires follow up interaction with healthcare professionals. With smarter devices that deliver more valuable data it can reduce the need for direct patient – physician interaction.
Take for instance in the sporting field, minute chips are being attached to balls and bats which will transmit information of how fast the ball is travelling and a batsman's moves, the time, the angles, the pressure on the bat at different positions, data of the muscle stretch if he's hit a six so on and so forth. Formula One cars are also being fitted with these sensors which relays information on the minutest moves being made by the driver. Chips are also being put into wearable devices of sportsmen to detect sub- optimal action of any body parts to show signs of stress or strain which will help in the early detection of injuries and take preventive measures.
IOT has had an impact across all fields, be it industries, government, small or large businesses and even for personal consumption. IBM, Google, Intel, Microsoft and Cisco are some of the top players in the IOT spectrum.
With billions of devices being connected security becomes a big issue. How can people make sure that their data is safe and secure? How do we ensure privacy of the data being shared? This is one of the major concerns in the IOT that becomes a hot topic. Another issue is with all these billions of devices sharing data companies will be faced with the problem of how to store, track, analyse and make vast sense of the information being generated. Companies are monitoring the network segments to identify anomalous traffic and to take action if necessary.
IOT's presence in Education
Now that we have a fair understanding of IOT let's see what impact it's had on the education sector. The only constant in our lives is change and learning. From the get go we learn, be it to walk, talk or run. We adapt to the changing times and constantly learn from it. Education or learning as we know it in the broader sense is the most important of all and the one that decides which way we handle those changes to impact us and the world.
Today's world is fast paced and to keep up with this we need an infusion of speed with learning. From the classroom assignments, lectures, blackboards and chalk we have come a long way to what is now known as e-learning (electronic learning) or m-learning (mobile learning).With the GenNext it is imperative to provide the right kind of education.
The rise of technology and IOT allows schools to improve the safety of their campuses, keep track of resources and enhance access to information. It ensures data quality being the top priority but also facilitates development of content allowing teachers to use this technology to create smart lesson plans and ensuring the reach of this content to any corner of the world .
EDUCAUSE published "7 things you should know about the internet of things" which highlights the implications for teaching and learning and an increased capacity for immersive learning. With a greater spectrum of learning "things" available and wider use of different teaching techniques, the potential for more personalized learning increases.
A Deloitte GOV2020 article explored this possibility pointing out that
"Incorporating just a few connected devices creates the possibility for more dynamic interventions, more advanced classroom techniques, and even a modified role for teachers which is more focused on individual students. By shifting processes and procedures to the background, the educator has fewer responsibilities as an active 'manager' in the foreground – which could mean more time to craft a personalised learning experience"
In India, universities such as Amity, Symbiosis and Manipal have set this trend and schools are not far behind. Schools have introduced SMART classes that enhance the learning experience. SMART boards are used here, which are the world's first interactive whiteboards and have changed the way the teachers and students interact in the classrooms. Though introducing technology in the education system is no easy task, we can derive huge benefits from it. India is on its way to modernising the system which not only help students but faculty as well. The generation of today is wired to technology at a very young age and thanks to the internet everything is available at the click of a finger. Notebook and textbooks are on their way to being replaced by tablets and laptops.
Amit Bansal, National Head and Director of Non Class Room Programme (NCRP) FIITJEE says,
"Internet of Things (IOT) in education has been a boon for many who are deprived of coaching. Being the National Head and Director of NCRP FIITJEE, I have been understanding the need and aspirations of students. As per data of JEE-2016, over 56% of students who qualified in JEE Advanced did not study in any of the coaching institutes. This includes some of the rankers in Top 50 and top 100 ranks too.
More than 87% of the qualifiers of JEE Advanced, 2016 are from lower and lower middle class families where the annual income of the parents is less than 5 lakhs per annum. Over 50% of the successful candidates are from rural and semi- urban areas where there is no presence of premier coaching institutes.
Many are deprived of joining any proper institution for JEE preparations, the reason being location accessibility or due to financial reasons. For such students syncing their studies through internet and offline education has been quite fruitful.
Aspirants preparing for IIT entrance through distance learning have also been provided with an online portal and mobile application for preparation, and self-evaluation of their overall performance. All India Mock tests are also designed to analyse the performance based on several parameters including comparative analyses among tens of thousands of JEE aspirants. This also provides a progressive analysis of all past examinations which help students plan their path of preparation and take corrective measures accordingly. This mobile app has made it easy for students to analyse their performance anytime, anywhere. As evident, the right mix of technology with the examination preparation actually results in success".
According to a recent study, on an average an Indian user spends 3 hrs and 18 mins everyday on their smart phones. So why not use this same device to revolutionise the Indian education sector. Several initiatives have been taken by the Government of India to promote e-learning. One of the most prominent among them was the "National Program on Technology Enhanced Learning" (NPTEL) which was to develop a curriculum based on video lectures and web courses to better the quality of engineering education in India. The NPTEL was a huge success and triggered various such programs to be set up by both public and private parties.
In the Indian context of e-learning there came about different concepts of learning. Some of which are,
Flipped classrooms: This is a new education mechanism that is revolutionising the education sector across the globe. It involves one-on-one content delivery and offline learning. Mastering initial concepts of a subject offline through video lectures and then interacting with the teachers later to clarify doubts. It is absolutely essential to have face-to-face guidance for practical sessions and projects. These can be done through smartphones or laptops.
Another variant to this is the "Massive Open Online Course" (MOOC) which delivers high quality learning courses/ content to anyone free of cost with no restrictions on attendance, age, location and so on. Top global universities have joined the MOOC platforms or have started their own MOOC initiatives. Globally Indians are the second largest to join the MOOC and the response from students to teachers have been fantastic.
Game based learning (GBL): Mobiles are a necessity to one and all today and games on these devices have been a favourite pass time to all age groups. Learning subjects such as English, maths and Statistics with game based learning has proven higher retention and prolonged attention of the learner.
Personalised learning: Every individual has their preference of learning. Some like to read and learn and others to watch a video to learn a concept. With the internet being so handy this is now possible on a variety of subjects customised to fit your preference of learning.
Social learning: this includes various blogs and communities that help learn by collecting and sharing knowledge on these forums. Social media networks such as LinkedIn and Twitter have contributed to this way of learning by conducting question and answer sessions with experts from various fields.
With the increasing focus on Digital India, the Internet of Things is all set to automate the access to all information through the internet and will not only ensure higher literacy rates but also will considerably reduce the number of students that drop out. Time and travel have been a constraint to a lot of students who are not centrally located to schools or colleges, but the use of the internet would bring about change and help increase the popularity of the education sector and would make it noteworthy. Over time, the IOT will be a mind set and not just a steady stream of technology. With it making its presence in our homes, workplace and our environment that will be intelligent to connect with each other, people will inevitably focus on the transformational possibilities for our world. Like Nelson Mandela said "Education is the most powerful weapon which you can use to change the world".
How To Ensure Early-Years Children Aren't Left Behind As School Reopen For Seniors
It is extremely exhausting to keep young children engaged in remote learning, children don't look at the screen and tend to exit abruptly. Here are some tips by this Early Childhood Education Expert.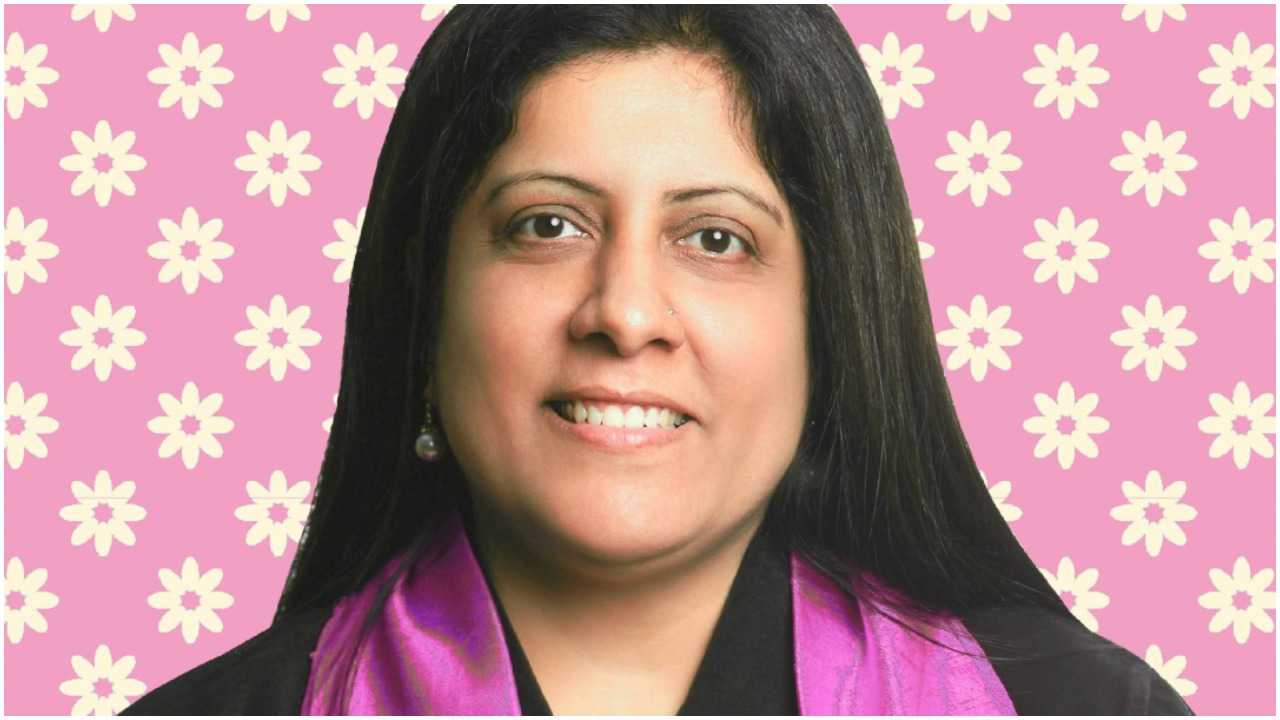 News of COVID started trickling into our country around January 2020, by February we had a few cases and events were held cancelled. By March, it was clear that we would have to close schools and then we went into a lockdown. People still thought this is temporary and schools will open on schedule in June, but it did not happen and many schools were caught unawares and had to start working on their online modules in a hurry, whereas some were ready for a long haul and had everything planned in March. Questions that many asked, especially parents, were 'So, what if young children miss a few months of preschool?' 'How beneficial is virtual learning to young children?'
Well, we are now in November and in a few months, it will be the end of the academic year! With no sign of any solution to the COVID-situation in sight, it only means perhaps we've to encounter another academic year virtually or of click-brick-click, that means a combination of physical and virtual learning.
Let us first answer the question – So, what if young children miss a few months of preschool?
Well, if 85-90% of the brain develops in the first five years then should we let our young children lose one entire year of stimulation? The answer is NO. Early Childhood Care and Education (ECCE), as defined by UNESCO, is the "holistic development of a child's social, emotional, cognitive and physical needs in order to build a solid and broad foundation for lifelong learning and wellbeing." We know these experiences shape young learners minds, attitudes and often behaviours.
When looking at brain development, Linda Bakken found that "the years from birth to age 5 are viewed as a critical period for developing the foundations for thinking, behaving, and emotional well-being. Child development experts indicate it is during these years that children develop linguistic, cognitive, social, emotional, and regulatory skills that predict their later functioning in many domains.
Does that mean children can be given the same stimulation virtually?
Young children require play-based, project-based approaches, hands-on learning and that is the very reason why going virtual became such a daunting task for early years educators. Early childhood educators rely heavily on openness to free play within carefully curated environments with open-ended materials that provoke children's engagements with each other and their surroundings. And this was the biggest challenge in virtual engagements for preschoolers.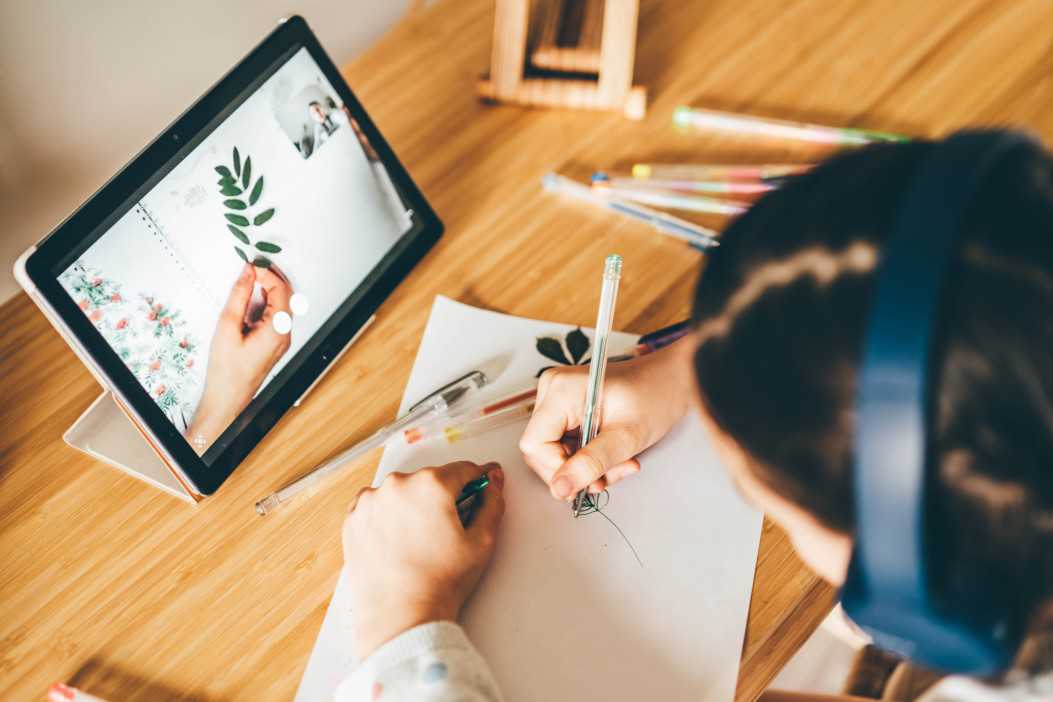 Ensure that your virtual learning session is not focussed on testing and drill-based learning, not only is it not developmentally appropriate, it will cause stress and anxiety in children and their parents. All-round development and immersion in the learning of the 5 essential skills are essential to be spread over the week.
Physical skills
Social skills
Emotional skills
Language skills
Thinking/ Cognitive skills
To succeed in virtual learning for young children, ensure that the four pillars of learning quality are visible in your virtual program. They are:
1. Engaging: Children learn best when they are ENGAGED in the teaching-learning process with a specific goal in mind. Thus, what matters is the engaging content planned to hold the child's attention in order to ensure the learning goal. Use puppets, micro-movements, shadow play, and silent gestures to engage children.
2. Actively Involved: This requires children to be involved both physically and mentally during the Virtual Learning. The content should be new, challenging and age-appropriate to keep them actively involved and stimulated for maximum learning outcomes. Some activities can have more physical involvement as compared to mental and vice versa. Yoga, science experiments, music and movement are some ways to achieve this.
3. Social: Children learn best when learning is SOCIAL. Children need to be given opportunities to have high-quality interactions with friends and adults in their environment.
4. Meaningful: Children learn the best when they are exposed to MEANINGFUL experiences and environment that they can relate to. The content and topics that are conducted with children become meaningful when the people on the screen are familiar like their teacher and friends and the content is integrated with a context that is relevant to children's environment or lives and takes them from known to unknown.
The Early Childhood Association published a wonderful resource on how to conduct virtual learning for the early-years students and it highly recommends dividing the child's day into three parts: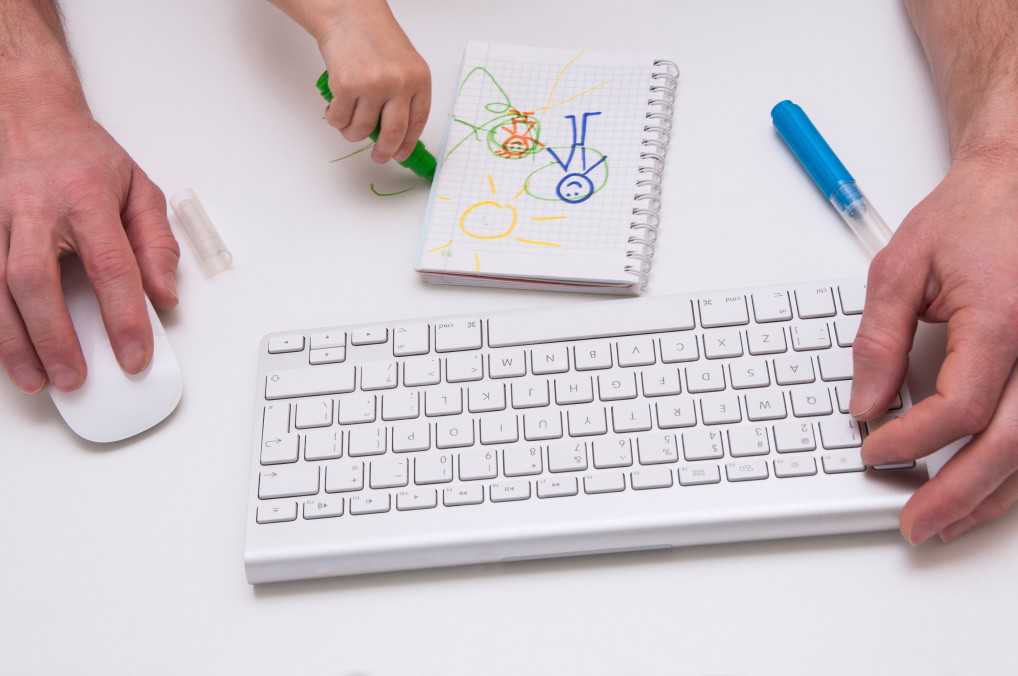 Teacher-child interaction: This can be virtual on a safe platform.
Parent-child interaction: This can be sent by the school and can be in the form of games, activities or videos to co-watch.
Child independent activities: These can be simple activities of listening, yoga, home chores, etc. that enhance autonomy in children. Both Montessori and Erik Eriksson stress on autonomy or independent learning as the foundation of life and learning.
The early years are brain development years, so remember brain research and integrate it into your program in the following ways:
1. The brain is social: Just because you are 'virtual,' don't let social learning disappear. Ensure that you stress on social activities during the virtual time or parent-child time. Children learn skills of waiting for their turn, listening to others, etc. during social interactions so plan for activities where they can speak, listen to each other, wait for their turn. Discussion starters help children speak during virtual sessions, and because they have to get an item for the discussion, it helps them look forward and plan for the next day.
2.The brain thrives on physical activity and needs it every 10 minutes: Enjoy brain breaks with physical activity like jump, twirl, and dance. This will keep children engaged and active and will break the monotony of staring at a screen! A science activity that they can do along with the teacher also helps.
3. It's all about song and dance: Because song and dance involve both sides of the brain and when both sides are involved, the child is actively engaged. Try to teach concepts through songs and make math more fun with dance!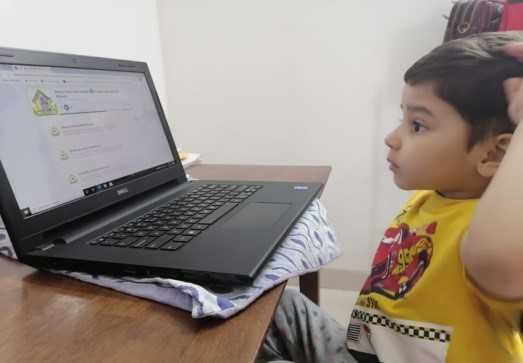 4. Between the ages of 2 and 7, children are in the preoperational stage: It is developmentally inappropriate to expect their learning to be entirely screen-based. So include listening activities like Podcasts. Give them podcasts for origami activities, or a 'listen and draw' activity or listen to a story and then draw the story. This helps children develop hearing as a skill. When we use visual skills all the time, children tend to see and learn and focus less on hearing or listening skills, podcasts and other such activities help develop listening and focus on young children.
5. The brain needs 'serve and return' interactions: Don't be the only one talking! Organize virtual field trips where children can see, talk, discuss and get a great immersive experience, augmented reality can also be of help here.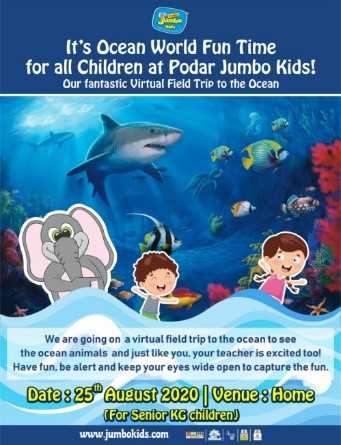 Share a visual like this, so that parents can be educated about the benefits of all the virtual learning activities to their child's brain development –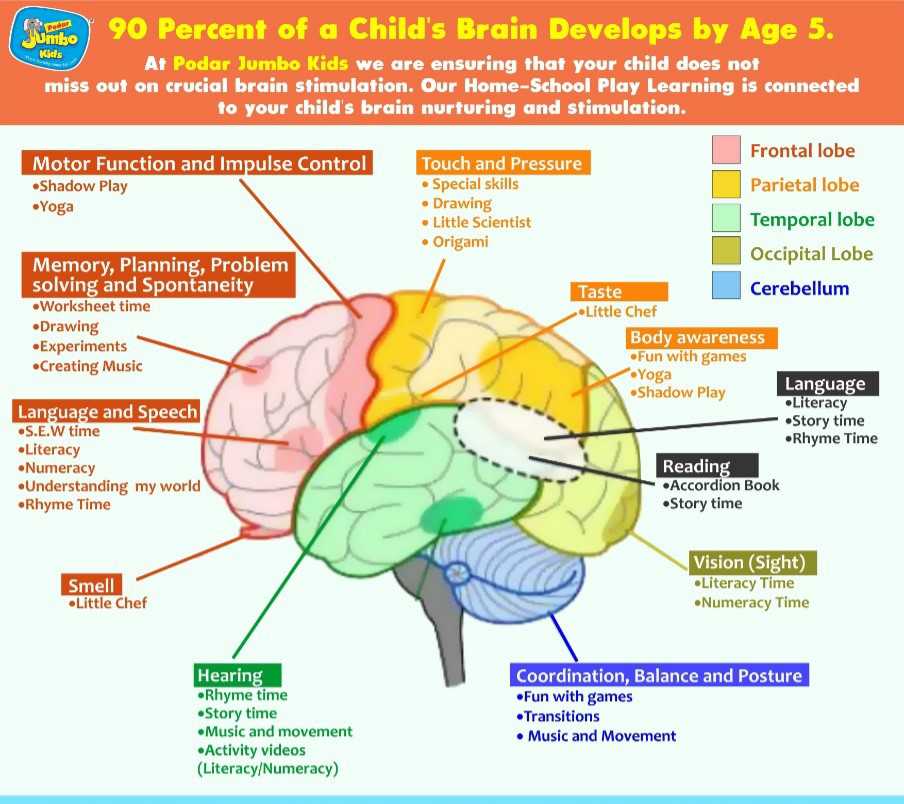 Young children are dependent on their families for their daily needs. In short, families are your partners and hence, it is important to build virtual relationships with them as well.
1. A good early years program emphasises on children's voices to be heard. To do that, teachers should not be the only leaders in virtual learning and discussions. You can ask parents to submit photos of how children are playing at home. Compare and contrast how children are playing at home and you can use these photos in your daily interactions with children to add more of a personal touch. A child feels great when you are able to comment on their home play habits and choice of toys or themes.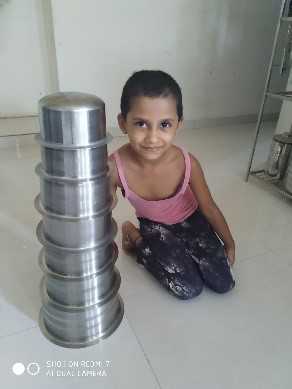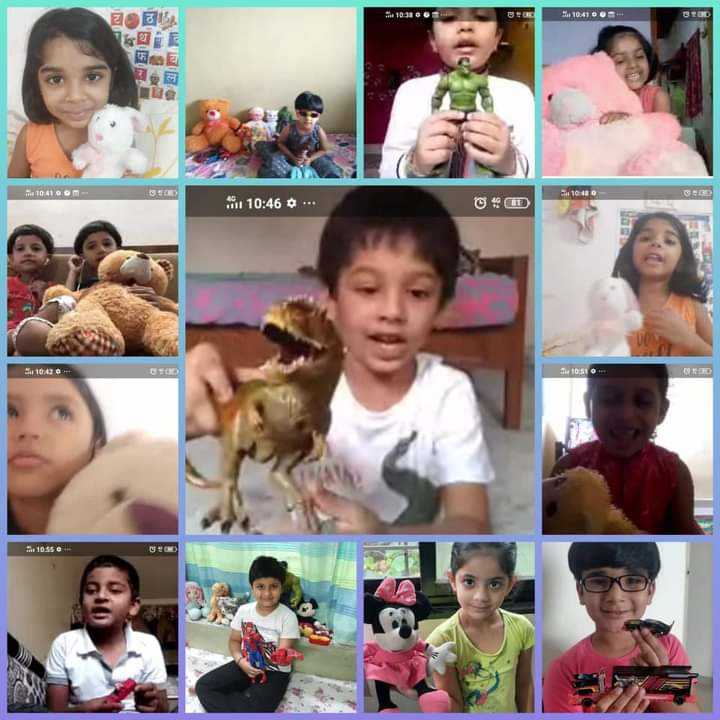 2. Young brains thrive on routine, it gives them a structure. Help parents understand the need for having a fixed comfortable space for children. Also, distractions should be limited during their learning time. Give parents an idea about how to manage their work timing and their child's virtual learning.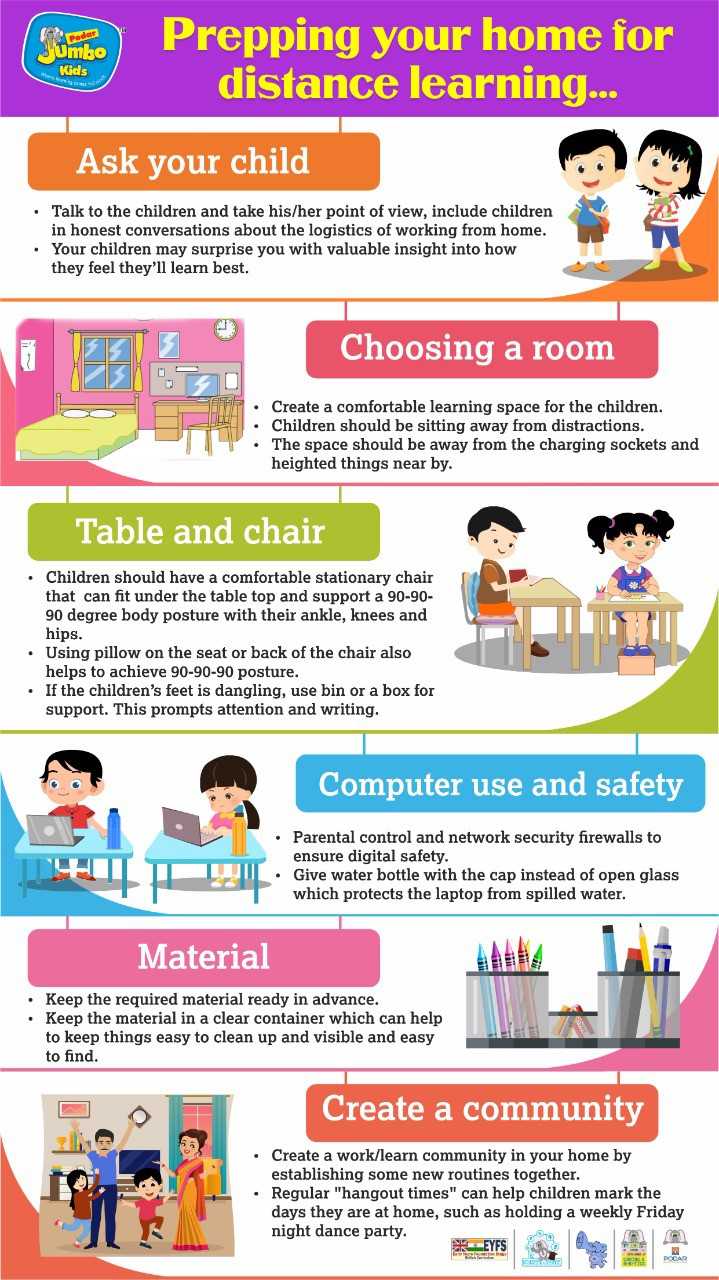 3. Create 'virtual classrooms' for children and parents to relate too.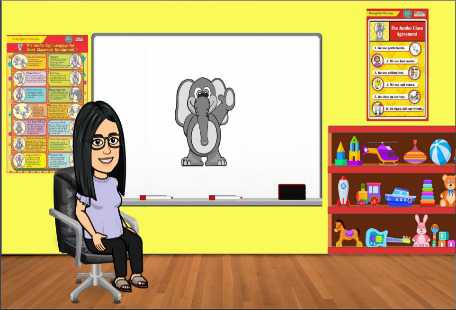 4. Take feedbacks regularly from parents. Many parents are overly worried about making their children 'sit' for virtual engagements, whereas children like to slouch, bend, walk around during virtual interactions. Help parents understand that there are different kinds of learners – visual, auditory and kinaesthetic. The auditory and kinaesthetic learners will not 'sit' during a virtual session but are still learning and paying attention.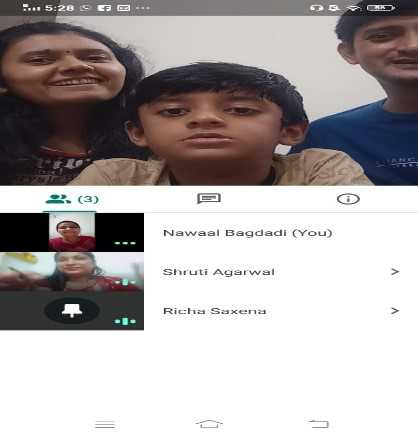 5. Be flexible with parents, they are working from home and working at home and may sometimes miss out on your deadline of sending their child's work, etc. You can be firm with repeat offenders though!
Assessment is a must to ensure that you are aware of the impact of the virtual learning sessions:
Virtual assessment must meet the challenging demands of validity (accuracy and effectiveness) for young children and an approach grounded in a sound understanding of the appropriate methodology.
Assessments should be age-appropriate in both content and the method of data collection.
Assessments should be linguistically appropriate, recognizing that, to some extent, all assessments are measures of language.
Parents should be a valued source of assessment information, as well as an audience for assessment results.
For more details on how to do virtual assessments of children in early years, you can refer to Early Childhood Association manual 'Child Assessment In Early and Primary Years During Virtual Learning' at www.eca-india.org.
Don't forget to take care of your teachers!
It is extremely exhausting to keep young children engaged in remote learning, children don't look at the screen, they exit abruptly, there are sounds from the kitchen of each child's home, etc. Many teachers were not savvy about technology and had to suddenly learn to navigate tech tools. Many had to make do with their own budgets for stationery, etc.
And let us not forget that teachers are also working from home, working at home and juggling their own child's virtual learning needs!
Be kind to them. Listen to their issues. Don't expect too much and give them a break whenever needed.
In these difficult times of COVID-19 pandemic and the subsequent lockdown, children have been faced with a change in their routine. Suddenly, there is so much chatter and information around them making them anxious, lonely, and confused, hence, hampering their continuous learning process in these formative years. So choose the activities for their virtual learning wisely, don't add to their confusion, stress and anxiety.
About the author: Dr. Swati Popat Vats
The author is the President of Podar Education Network that is successfully running virtual learning for more than 45,000 children in its 495 centres across India. She is also the President of Early Childhood Association and Association of Primary Education and Research that have been actively working during this pandemic to ensure that educators have the right research and resources to conduct virtual learning and assessment and have worked on creating educational posters and webinars to help parents, educators, school owners navigate the 'learning' storm cause by Covid-19.