How IOT In Education Is Changing The Way We Learn
With the increasing focus on Digital India, the Internet of Things is all set to automate the access to all information through the internet and will not only ensure higher literacy rates but also will considerably reduce the number of students that drop out. Time and travel have been a constraint t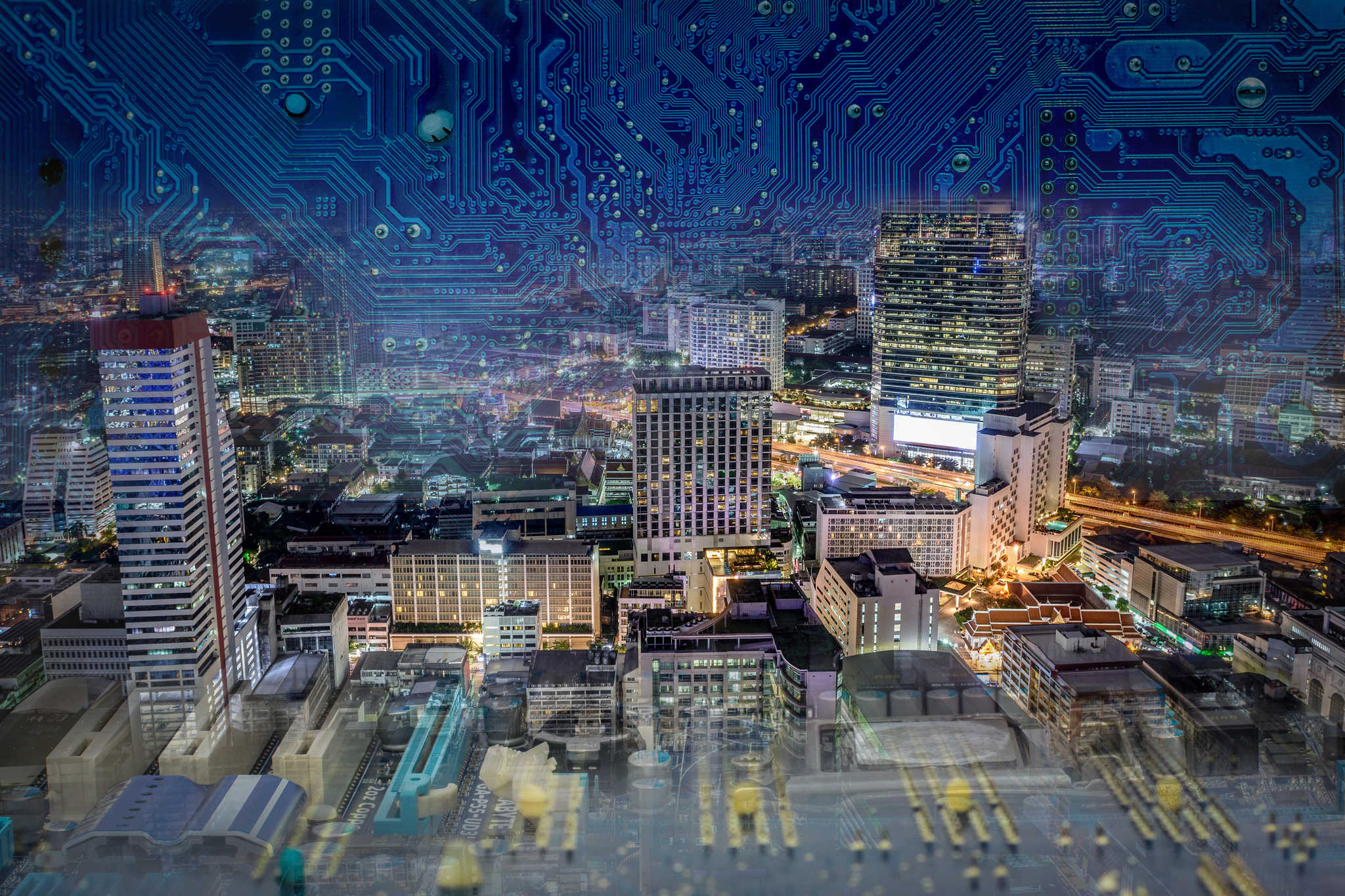 What is IOT (Internet of things) you might ask. It's been a growing topic of conversation for some time now. Put in the simplest term it means anything that has an on and off button and is connected to the internet for receiving, analysing, storing or sending data. This could mean anything, from the watch that you wear to airplanes that can be controlled from a remote location. According to the analyst firm Gartner, by the year 2020 we'll have over 26 billion connected devices. That could mean people connected to people, people connected to things and things connected to things.
The new rule of the future is going to be "Anything that can be connected will be connected". Take for example that when you set an alarm to wake up and that alarm goes off it not only wakes you up but also brews your coffee, sets the right temperature of water for your bath, puts on the television to bring you the latest updates from around the globe and all this before you even put a foot out of your bed. This is all done by simply getting the network of interconnected things/devices that have embedded sensors, network connectivity, software and necessary electronics that collect and exchange data.
IOT the very way of our life
To show how far we have come with technology and connectivity, we have smart watches such as Fitbit, Garmin to name a few that have changed the way we look at time. We have one device that not only tells us the time but also tracks the number of steps, calories and our heart rate. This watch is actually connected to our phone so with just one flick of the wrist one can tell who is calling or what messages have been received without having to dig through pockets or handbags.
IOT is making its presence felt in Health care as well. Doctors can now remotely monitor and communicate with their patients. Patients and health care providers can benefit from this. Whether data comes from foetal monitors, electrocardiograms, temperature monitors or blood glucose levels, tracking this information is vital for some patients. Many of this requires follow up interaction with healthcare professionals. With smarter devices that deliver more valuable data it can reduce the need for direct patient – physician interaction.
Take for instance in the sporting field, minute chips are being attached to balls and bats which will transmit information of how fast the ball is travelling and a batsman's moves, the time, the angles, the pressure on the bat at different positions, data of the muscle stretch if he's hit a six so on and so forth. Formula One cars are also being fitted with these sensors which relays information on the minutest moves being made by the driver. Chips are also being put into wearable devices of sportsmen to detect sub- optimal action of any body parts to show signs of stress or strain which will help in the early detection of injuries and take preventive measures.
IOT has had an impact across all fields, be it industries, government, small or large businesses and even for personal consumption. IBM, Google, Intel, Microsoft and Cisco are some of the top players in the IOT spectrum.
With billions of devices being connected security becomes a big issue. How can people make sure that their data is safe and secure? How do we ensure privacy of the data being shared? This is one of the major concerns in the IOT that becomes a hot topic. Another issue is with all these billions of devices sharing data companies will be faced with the problem of how to store, track, analyse and make vast sense of the information being generated. Companies are monitoring the network segments to identify anomalous traffic and to take action if necessary.
IOT's presence in Education
Now that we have a fair understanding of IOT let's see what impact it's had on the education sector. The only constant in our lives is change and learning. From the get go we learn, be it to walk, talk or run. We adapt to the changing times and constantly learn from it. Education or learning as we know it in the broader sense is the most important of all and the one that decides which way we handle those changes to impact us and the world.
Today's world is fast paced and to keep up with this we need an infusion of speed with learning. From the classroom assignments, lectures, blackboards and chalk we have come a long way to what is now known as e-learning (electronic learning) or m-learning (mobile learning).With the GenNext it is imperative to provide the right kind of education.
The rise of technology and IOT allows schools to improve the safety of their campuses, keep track of resources and enhance access to information. It ensures data quality being the top priority but also facilitates development of content allowing teachers to use this technology to create smart lesson plans and ensuring the reach of this content to any corner of the world .
EDUCAUSE published "7 things you should know about the internet of things" which highlights the implications for teaching and learning and an increased capacity for immersive learning. With a greater spectrum of learning "things" available and wider use of different teaching techniques, the potential for more personalized learning increases.
A Deloitte GOV2020 article explored this possibility pointing out that
"Incorporating just a few connected devices creates the possibility for more dynamic interventions, more advanced classroom techniques, and even a modified role for teachers which is more focused on individual students. By shifting processes and procedures to the background, the educator has fewer responsibilities as an active 'manager' in the foreground – which could mean more time to craft a personalised learning experience"
In India, universities such as Amity, Symbiosis and Manipal have set this trend and schools are not far behind. Schools have introduced SMART classes that enhance the learning experience. SMART boards are used here, which are the world's first interactive whiteboards and have changed the way the teachers and students interact in the classrooms. Though introducing technology in the education system is no easy task, we can derive huge benefits from it. India is on its way to modernising the system which not only help students but faculty as well. The generation of today is wired to technology at a very young age and thanks to the internet everything is available at the click of a finger. Notebook and textbooks are on their way to being replaced by tablets and laptops.
Amit Bansal, National Head and Director of Non Class Room Programme (NCRP) FIITJEE says,
"Internet of Things (IOT) in education has been a boon for many who are deprived of coaching. Being the National Head and Director of NCRP FIITJEE, I have been understanding the need and aspirations of students. As per data of JEE-2016, over 56% of students who qualified in JEE Advanced did not study in any of the coaching institutes. This includes some of the rankers in Top 50 and top 100 ranks too.
More than 87% of the qualifiers of JEE Advanced, 2016 are from lower and lower middle class families where the annual income of the parents is less than 5 lakhs per annum. Over 50% of the successful candidates are from rural and semi- urban areas where there is no presence of premier coaching institutes.
Many are deprived of joining any proper institution for JEE preparations, the reason being location accessibility or due to financial reasons. For such students syncing their studies through internet and offline education has been quite fruitful.
Aspirants preparing for IIT entrance through distance learning have also been provided with an online portal and mobile application for preparation, and self-evaluation of their overall performance. All India Mock tests are also designed to analyse the performance based on several parameters including comparative analyses among tens of thousands of JEE aspirants. This also provides a progressive analysis of all past examinations which help students plan their path of preparation and take corrective measures accordingly. This mobile app has made it easy for students to analyse their performance anytime, anywhere. As evident, the right mix of technology with the examination preparation actually results in success".
According to a recent study, on an average an Indian user spends 3 hrs and 18 mins everyday on their smart phones. So why not use this same device to revolutionise the Indian education sector. Several initiatives have been taken by the Government of India to promote e-learning. One of the most prominent among them was the "National Program on Technology Enhanced Learning" (NPTEL) which was to develop a curriculum based on video lectures and web courses to better the quality of engineering education in India. The NPTEL was a huge success and triggered various such programs to be set up by both public and private parties.
In the Indian context of e-learning there came about different concepts of learning. Some of which are,
Flipped classrooms: This is a new education mechanism that is revolutionising the education sector across the globe. It involves one-on-one content delivery and offline learning. Mastering initial concepts of a subject offline through video lectures and then interacting with the teachers later to clarify doubts. It is absolutely essential to have face-to-face guidance for practical sessions and projects. These can be done through smartphones or laptops.
Another variant to this is the "Massive Open Online Course" (MOOC) which delivers high quality learning courses/ content to anyone free of cost with no restrictions on attendance, age, location and so on. Top global universities have joined the MOOC platforms or have started their own MOOC initiatives. Globally Indians are the second largest to join the MOOC and the response from students to teachers have been fantastic.
Game based learning (GBL): Mobiles are a necessity to one and all today and games on these devices have been a favourite pass time to all age groups. Learning subjects such as English, maths and Statistics with game based learning has proven higher retention and prolonged attention of the learner.
Personalised learning: Every individual has their preference of learning. Some like to read and learn and others to watch a video to learn a concept. With the internet being so handy this is now possible on a variety of subjects customised to fit your preference of learning.
Social learning: this includes various blogs and communities that help learn by collecting and sharing knowledge on these forums. Social media networks such as LinkedIn and Twitter have contributed to this way of learning by conducting question and answer sessions with experts from various fields.
With the increasing focus on Digital India, the Internet of Things is all set to automate the access to all information through the internet and will not only ensure higher literacy rates but also will considerably reduce the number of students that drop out. Time and travel have been a constraint to a lot of students who are not centrally located to schools or colleges, but the use of the internet would bring about change and help increase the popularity of the education sector and would make it noteworthy. Over time, the IOT will be a mind set and not just a steady stream of technology. With it making its presence in our homes, workplace and our environment that will be intelligent to connect with each other, people will inevitably focus on the transformational possibilities for our world. Like Nelson Mandela said "Education is the most powerful weapon which you can use to change the world".
World Tourism Day 2023: The Career Prospects in the Field of Tourism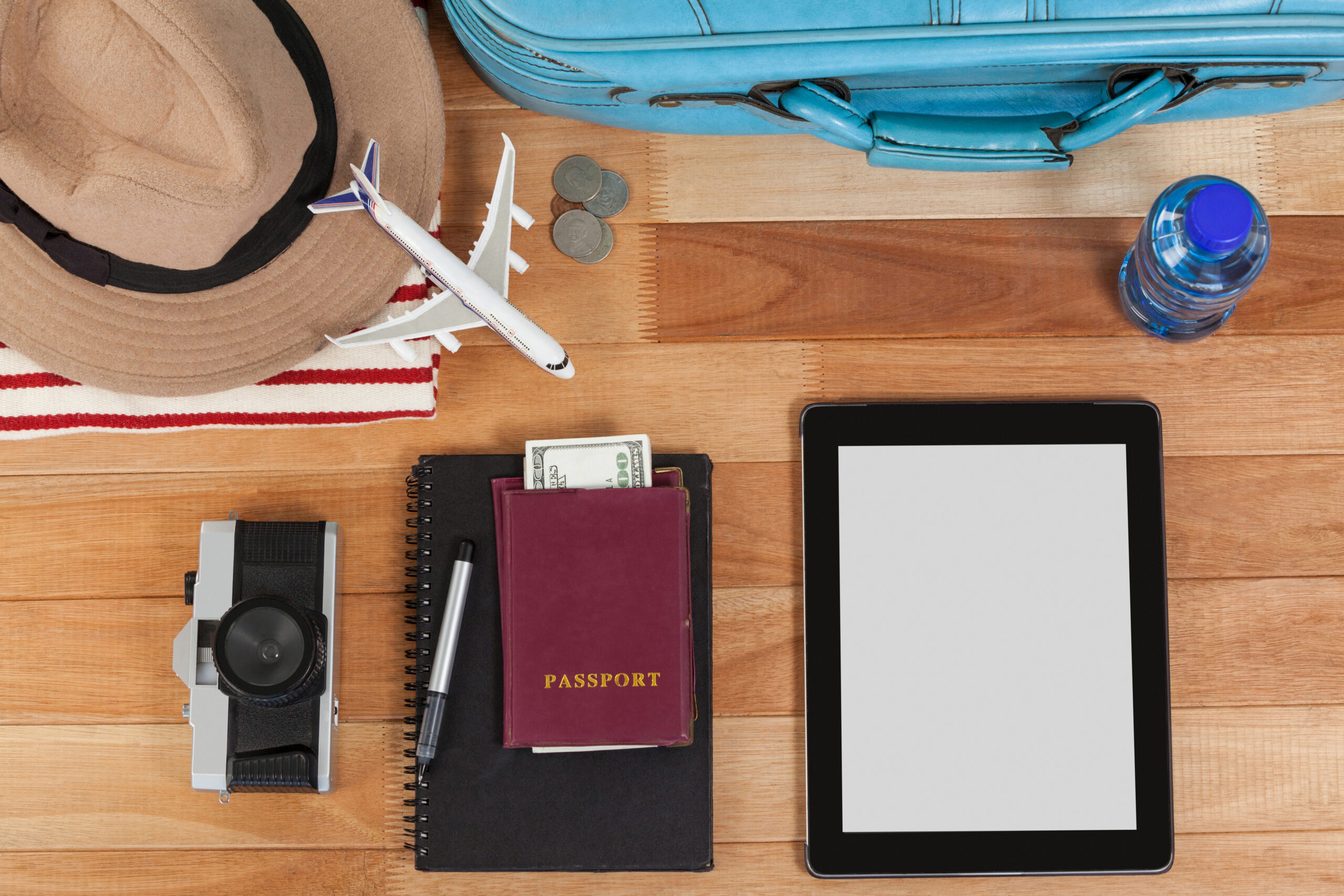 As we celebrate World Tourism Day 2023, it's time for school graduates to embark on a journey that goes beyond the familiar horizons of textbooks and classrooms. This is a journey that explores the educational perspective of tourism, unveiling the skills required and the plethora of career opportunities available in this dynamic field. India's travel and tourism industry is poised for center stage in the coming years, and the prospects for students have never been brighter.
A Glimpse into the Growth of Tourism:
In 2021, India's tourism sector wasn't just a contributor; it stood as a powerhouse, constituting a significant 5.8% of the country's GDP and providing employment for a remarkable 32.1 million people. This resurgence followed a tumultuous 2020 marked by the devastating impacts of the COVID-19 pandemic.
What's more exciting is that India's tourism sector is poised for sustained growth, with a projected compound annual growth rate (CAGR) of 13% during the period from 2019 to 2023. By 2023, it's expected to reach an impressive ₹32.05 lakh crore (US$450 billion). Furthermore, the sector is on track to create an astonishing 52.3 million jobs by 2028, accounting for 8.1% of the nation's total employment.
Moreover, India's tourism sector is anticipated to benefit from consistent hiring in other sectors such as financial services, technology, FMCG, and property and construction in 2023, providing diverse opportunities for aspiring professionals.
Educational Avenues in Travel and Tourism:
The journey toward a rewarding career in travel and tourism begins with education. Numerous institutions offer a broad spectrum of courses tailored to the industry's diverse demands. These educational pathways encompass Bachelor's and Master's degrees, diploma programs, and even flexible distance learning options.
Here are some popular courses for undergraduate and postgraduate education in tourism in India:
Undergraduate Courses:
BA in Tourism Administration: A three-year course covering various aspects of tourism management, including tourism planning, marketing, operations, finance, and human resource development. It also provides exposure to the cultural, social, and environmental dimensions of tourism. Some institutions offering this course include Christ University, Bangalore, Jamia Millia Islamia, New Delhi, and Amity University, Noida.
BA in Tourism Studies: A three-year course focusing on the theoretical and practical aspects of tourism, including tourism geography, tourism products, tourism policy, tourism development, and tourism research. It also offers electives in areas such as adventure tourism, heritage tourism, and eco-tourism. Institutions offering this course include Indira Gandhi National Open University, New Delhi, Madurai Kamaraj University, Madurai, and Aligarh Muslim University, Aligarh.
Bachelor of Tourism Management (BTM): A four-year course providing comprehensive knowledge and skills in tourism management, such as tourism marketing, operations, finance, law, and entrepreneurship. The course also includes industrial training and project work in the tourism sector. Some institutions offering this course include the University of Calicut, Malappuram, Kurukshetra University, Kurukshetra, and the University of Kashmir, Srinagar.
Com in Travel and Tourism Management: A three-year course combining core commerce subjects with specialized topics related to travel and tourism, such as travel agency management, tour operations, airline ticketing, and tourism economics. It prepares students for careers as travel consultants, tour managers, and tourism officers. Some institutions offering this course include St. Joseph's College of Commerce, Bangalore, Symbiosis College of Arts and Commerce, Pune, and Loyola College, Chennai.
Sc in Hospitality and Hotel Administration: A three-year course covering various aspects of hospitality and hotel management, including food production, food and beverage service, front office, housekeeping, and hotel engineering. The course also provides practical training and exposure to the hospitality industry. Some institutions offering this course include the Institute of Hotel Management, Catering and Nutrition, New Delhi, Welcomgroup Graduate School of Hotel Administration, Manipal, and the Institute of Hotel Management, Mumbai.
Postgraduate Courses:
Master of Tourism Administration (MTA): A two-year course offering advanced knowledge and skills in tourism administration, such as tourism policy, planning, marketing, finance, and research. It also offers specializations in areas like tourism product development, destination management, and human resource management. Some institutions offering this course include Banaras Hindu University, Varanasi, Pondicherry University, Pondicherry, and Himachal Pradesh University, Shimla.
Master of Tourism and Travel Management (MTTM): A two-year course focusing on managerial and operational aspects of tourism and travel, including operations, marketing, finance, and law. It includes field visits, internships, and project work in the tourism and travel sector. Some institutions offering this course include the Indian Institute of Tourism and Travel Management, Gwalior, Kalinga Institute of Industrial Technology, Bhubaneswar, and Amity University, Noida.
Master of Tourism and Heritage Management (MTHM): A two-year course exploring the connections between tourism and heritage, including heritage tourism, cultural tourism, and eco-tourism. It covers heritage conservation, management, and promotion challenges in the context of tourism. Some institutions offering this course include the Central University of Gujarat, Gandhinagar, Central University of Rajasthan, Ajmer, and Central University of Karnataka, Kalaburagi.
Master of Hotel Management (MHM): A two-year course providing in-depth knowledge and skills in hotel management, including operations, marketing, finance, law, and entrepreneurship. It offers electives like hotel revenue management, quality management, and facility management. Some institutions offering this course include the Institute of Hotel Management, Catering and Nutrition, New Delhi, the Institute of Hotel Management, Bangalore, and the Institute of Hotel Management, Bhopal.
Master of Business Administration (MBA) in Tourism and Hospitality Management: A two-year course blending core business administration subjects with tourism and hospitality management, covering areas like business environment, strategic management, marketing management, and financial management. It prepares students for leadership roles in the tourism and hospitality industry. Some institutions offering this course include the Indian Institute of Management, Lucknow, the Indian Institute of Management, Kozhikode, and the Indian Institute of Management, Indore.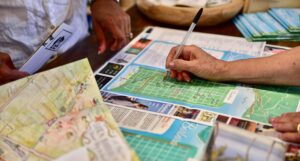 Expanding Opportunities in Sustainable Tourism:
The travel and tourism sector have the potential to reshape India's economic landscape, especially in the face of job losses in traditional sectors due to the rise of artificial intelligence (AI). It's not just about discovering new destinations; it's about unlocking a world of educational opportunities and fulfilling careers, all while contributing to our nation's economic growth.
The surge of Green Tourism and its positive impacts are becoming increasingly evident, particularly in South Asian countries. This practice encourages India and other nations to adopt best practices and learn from experiences in green tourism, including ecotourism, rural tourism, wildlife tourism, and adventure tourism. Through adaptability, we can address common challenges and opportunities in the tourism sector, such as climate change, digitalization, skills development, and destination management. Prioritizing job creation, income generation, and empowerment, while conserving and enhancing natural and cultural resources, is crucial for the future. By aligning with the principles and goals outlined in international agreements, destinations across the nation can work towards a future where India's natural beauty remains preserved for generations of travelers and opportunities to come.
As we celebrate World Tourism Day 2023, let's embrace the immense potential within the travel and tourism industry. Students possess a unique opportunity to be part of an industry that not only thrives but also actively shapes the future of our nation.
The statistics are compelling India's tourism sector is on a remarkable trajectory, and the future is brighter than ever before. So, pack your bags and prepare for an educational journey that could lead to a fulfilling and prosperous career in tourism.