Coding Makes Better Learners
Go into Google, type "Coding" and voila just like that you have tons and tons of information related to coding. But to process this vast amount of information related to the topic we need to understand it's basics .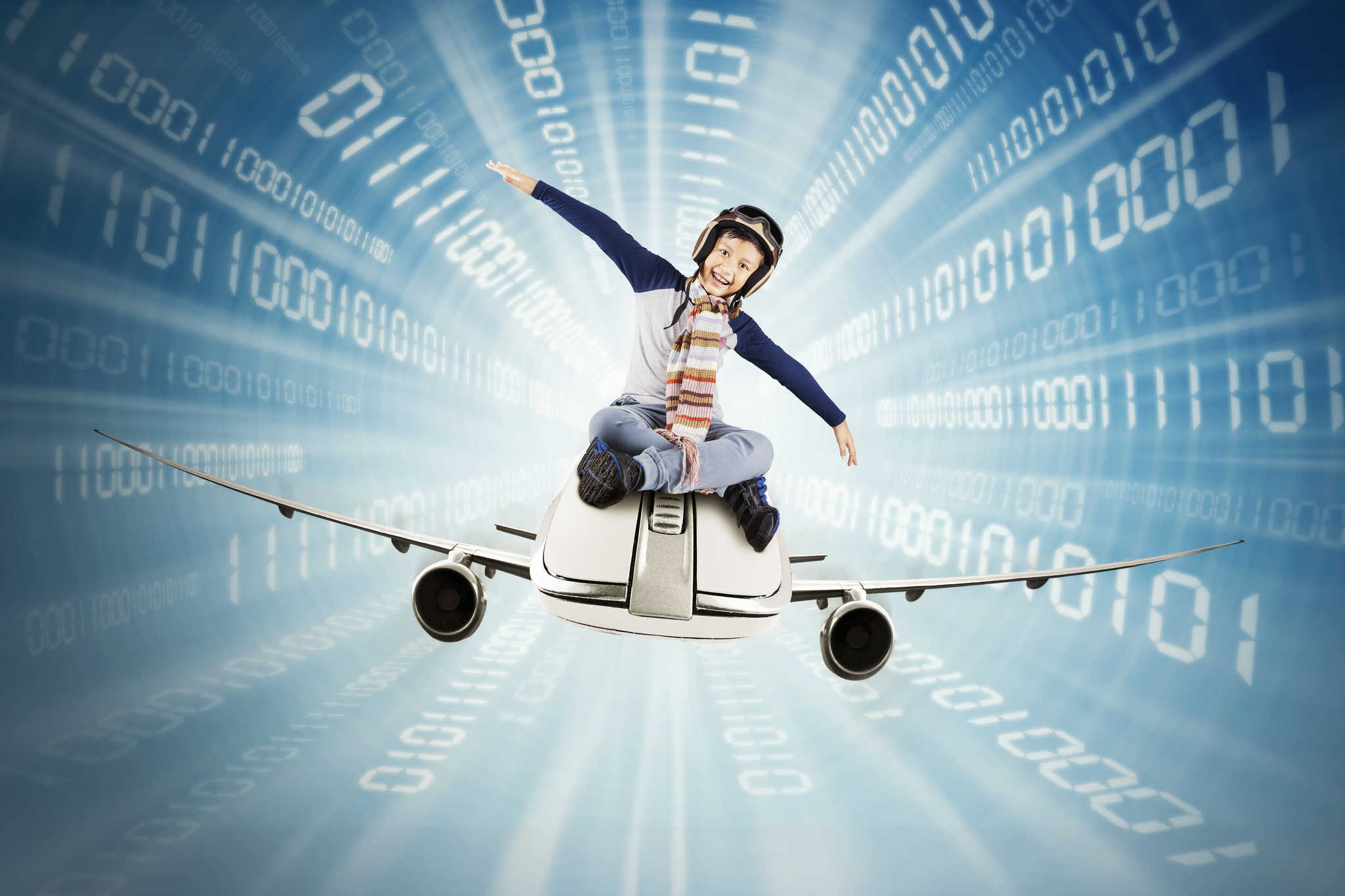 If you are anything like me, you'll know that we lot are not very tech savvy. I didn't know what "pdf" stood for let alone understand what coding meant. But these days anyone who is connected to the internet cannot say they do not know what something is. Go into Google, type "Coding" and voila just like that you have tons and tons of information related to coding. But to process this vast amount of information related to the topic we need to understand it's basics .
What is coding?
We all know that programs are used to create software which bring to life apps on our phones, websites, Facebook and browsers etc.. These programs are written in a code. It is nothing but an instruction that is converted into a language that a computer can understand. Different codes have different purposes. Some codes are used for the web, others for app development and some for desktop software.
Why learn coding?
Coding has a variety of benefits- whether you are looking to make a career in this industry, or just pick it up as a new hobby or just to understand this technology that is shaping the world. Coding helps in crafting your own personal space on the web. The big bang in the internet world started in 1991 with the introduction of the World Wide Web ("www"). There has been such a huge progress in this area that it doesn't show any signs of stopping. So with all the technology that we use in our everyday life why not we understand what goes into making that technology?
A computer programmer is one of the most underrated professions. The demand for these coders outbid the supply and because of this deficit in the number of coders available and hence there is a chance to see a booming growth in this field. At the moment the pay scale for a person in this field is very attractive. For instance an employee has an average base salary of $125K in Google or Facebook.
What if you want to start your own business? This will require you to have your product on a platform which will reach the masses. For which you will either need a website or an app or both to showcase what you want to sell. What if you had a cash crunch while starting this business and didn't have the funds to hire a team of coders to put up your website? Coders are expensive to hire, so why not learn to code yourself and build the product?
Many entrepreneurs are now going from absolutely no coding knowledge to learning about it and building their own little software business. For example let's take Nick D' Aloisio who took his iPhone app "Summly" to Yahoo for a whopping $30 million.
Selling software, Building mobile apps, E-Commerce and even better "Selling your coding time" through freelancing are some of the businesses you can start by learning how to code.
Today's generation start young. They have an appetite for knowledge about everything, especially about things that are related to technology. Teaching kids how to code is not only a useful skill for them to have but also helps them in problem solving and communication skills by encouraging their creative skills.
Harnessing creative and writing skills:
Learning how to code expands a student's writing skill. Kids don't have to be a wiz in science or math to be able to code. There are various coding apps or online learning programs making it accessible to anyone who wants to learn. Some such apps available are Treehouse, Infinite Skills, Code HS, Code School and Learnable to name a few. Writing is a powerful skill, it involves more than jotting down a few words on paper. Many of these apps engage the minds and curiosity of students and help teach basic fundamental skills, while fostering the creative minds of those who enjoy reading, writing and drawing.
A career in coding:
With all the digitization that is present in human life, students of the 21st century will have to have some sort of coding skill imbibed in them. Over the next 20 years coding and programming will have a bigger demand across all sectors. If this is not inculcated into the educational curriculum it will result in leaving millions of students unprepared for the requirements of the future workforce.
Building self -confidence:
Students who struggle in the classroom will welcome programming and coding because it can be done in a controlled environment, an environment which is controlled by those working on it. There is no "right way" or a defined path in coding. So it allows freedom and it can be done at their own time and pace. Students can express themselves in really cool ways through coding.
Coding a new language:
Coding should be integrated into the learning of a student at a very young age. The coding concepts are likely to stick better and have a positive impact if taught young. By mastering this another skill set can be added to a student's resume. The benefits derived from learning this skill set are Logical thinking, Problem solving, Persistence, Collaboration and Communication to name a few.
The 'learn to code' space has absolutely no shortage of ideas to inspire young minds. Recently seen are some toys that encourage learning via play, connected hardware kits focused on inventing and project making to gamified software learning environments.
Cubetto Playset:
These are for children aged between 3- 6 years. It is a logic-based playset that is pitched as a toy to teach kids coding principles before they can read or write.
Sam Labs Inventor kit:
Sam Labs is a London based learn-to-code start- up that focuses its efforts on simplifying the internet of things and has a range of hardware bits plus a drag and drop coding tool called the Sam Space App for Windows or Mac to help kids build their own connected devices with a handful of Bluetooth modules.
Flybrix to build your own LEGO drone kits:
San Francisco based start-up Flybrix is combining LEGO and drones to let kids design their own flying creations. This is a plug and play module with no soldering required. These kits comprise LEGO bricks, boom arms and motors, plus other Flybrix designed parts.
Kids can also sign up to free websites that teach how to play around with code. Code.org, Code Academy, Code Combat, Khan Academy, Scratch are a few such sites.
"In the last 30 years computers have changed the course of humanity. Learning basic computer programming skills can help the 21st century students regardless of their future career" says Richard Barth, CEO, KIPP Foundation.
Mr. Beas Dev Ralhan, CEO of Next Education on his view on coding makes better learners said " Most creative people become programmers and it would hardly be an exaggeration to say that in the last 50 years, almost all the creative minds have coded and hence we have seen extraordinary literature evolve from this field. A learner can acquire both creative and analytical skills through coding and can hone both the skills. The amalgamation of both these skills is a rewarding experience. A coder needs creativity to add details and attain different outcomes and simultaneously needs to apply logic to add new sequences and fulfil requirements of the project. The logical and creative skills acquired by the learners can be applied by them in life"
Technology is the future and is changing briskly. Coding is one trend that is likely to carry on. The future generations are going to learn to code younger and differently. The Massachusetts Institute of Technology (MIT) child- friendly programming language "Scratch" already has 6.2 million registered users.
One interesting fact is how little programming language has changed in the last 15 years. Then and now C and C++ have dominated programming. With the spread of internet of things in all fields from self- driven cars to toasters will bring in new challenges in bringing in bigger and more connected systems. According to Glassdoor, 8 of the top 25 jobs in 2016 were in tech positions. With learning how to code software engineers can easily find themselves working at Apple, a health care center or even at an automotive manufacturer.
Researchers are broadening their scope to include coding skills across five major job categories – Information Technology (IT), Data Analysts, Artists and designers, Engineers and Scientists.
According to Code.org an initiative in the US, by 2020 there will be 1.4 million jobs in the field of computer science and there is no doubt that these will be one of the highest paying jobs in the world.
India is marking its territory in the coding space. We have coders as young as 8-year-old Medansh Mehta who impressed Microsoft CEO Satya Nadella with a game he had created. Anvitha Vijay a 9-year-old has several IOS applications to her credit and was the youngest ever participant at tech giant Apple's Worldwide Developers Conference in San Francisco. Then we have 12-year-old Tanmay Bakshi from Toronto Canada who addressed over 10,000 coders at IBM's biggest ever developer meet held in Bengaluru.
"Learning to write programs stretches your mind and helps you think better, creates a way of thinking about things, that I think is helpful in all domains" – Bill Gates, Chairman , Microsoft.
Coding not only helps us learn better about the very core of the technology we use but is also a field to be reckoned with in the coming years.
World Tourism Day 2023: The Career Prospects in the Field of Tourism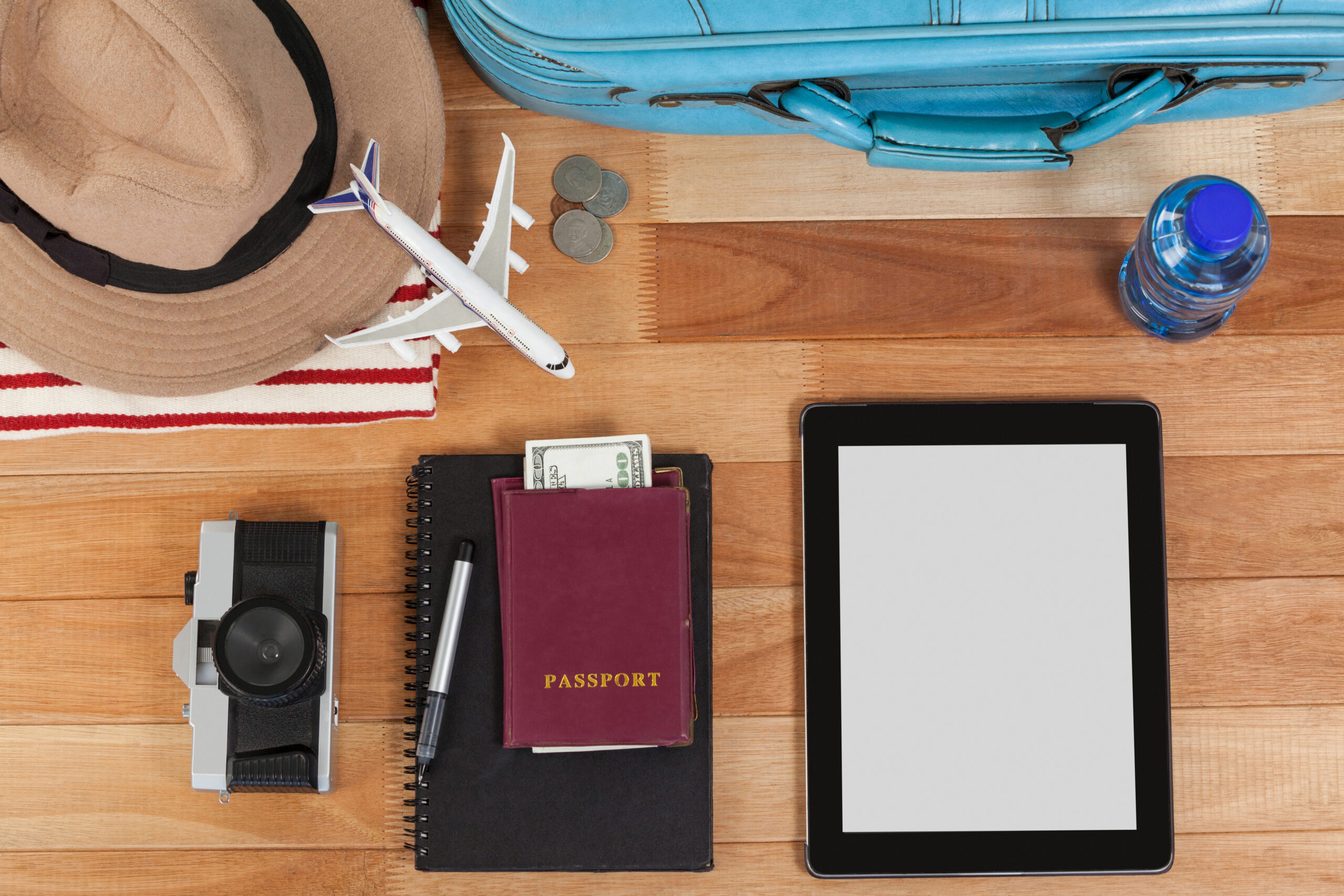 As we celebrate World Tourism Day 2023, it's time for school graduates to embark on a journey that goes beyond the familiar horizons of textbooks and classrooms. This is a journey that explores the educational perspective of tourism, unveiling the skills required and the plethora of career opportunities available in this dynamic field. India's travel and tourism industry is poised for center stage in the coming years, and the prospects for students have never been brighter.
A Glimpse into the Growth of Tourism:
In 2021, India's tourism sector wasn't just a contributor; it stood as a powerhouse, constituting a significant 5.8% of the country's GDP and providing employment for a remarkable 32.1 million people. This resurgence followed a tumultuous 2020 marked by the devastating impacts of the COVID-19 pandemic.
What's more exciting is that India's tourism sector is poised for sustained growth, with a projected compound annual growth rate (CAGR) of 13% during the period from 2019 to 2023. By 2023, it's expected to reach an impressive ₹32.05 lakh crore (US$450 billion). Furthermore, the sector is on track to create an astonishing 52.3 million jobs by 2028, accounting for 8.1% of the nation's total employment.
Moreover, India's tourism sector is anticipated to benefit from consistent hiring in other sectors such as financial services, technology, FMCG, and property and construction in 2023, providing diverse opportunities for aspiring professionals.
Educational Avenues in Travel and Tourism:
The journey toward a rewarding career in travel and tourism begins with education. Numerous institutions offer a broad spectrum of courses tailored to the industry's diverse demands. These educational pathways encompass Bachelor's and Master's degrees, diploma programs, and even flexible distance learning options.
Here are some popular courses for undergraduate and postgraduate education in tourism in India:
Undergraduate Courses:
BA in Tourism Administration: A three-year course covering various aspects of tourism management, including tourism planning, marketing, operations, finance, and human resource development. It also provides exposure to the cultural, social, and environmental dimensions of tourism. Some institutions offering this course include Christ University, Bangalore, Jamia Millia Islamia, New Delhi, and Amity University, Noida.
BA in Tourism Studies: A three-year course focusing on the theoretical and practical aspects of tourism, including tourism geography, tourism products, tourism policy, tourism development, and tourism research. It also offers electives in areas such as adventure tourism, heritage tourism, and eco-tourism. Institutions offering this course include Indira Gandhi National Open University, New Delhi, Madurai Kamaraj University, Madurai, and Aligarh Muslim University, Aligarh.
Bachelor of Tourism Management (BTM): A four-year course providing comprehensive knowledge and skills in tourism management, such as tourism marketing, operations, finance, law, and entrepreneurship. The course also includes industrial training and project work in the tourism sector. Some institutions offering this course include the University of Calicut, Malappuram, Kurukshetra University, Kurukshetra, and the University of Kashmir, Srinagar.
Com in Travel and Tourism Management: A three-year course combining core commerce subjects with specialized topics related to travel and tourism, such as travel agency management, tour operations, airline ticketing, and tourism economics. It prepares students for careers as travel consultants, tour managers, and tourism officers. Some institutions offering this course include St. Joseph's College of Commerce, Bangalore, Symbiosis College of Arts and Commerce, Pune, and Loyola College, Chennai.
Sc in Hospitality and Hotel Administration: A three-year course covering various aspects of hospitality and hotel management, including food production, food and beverage service, front office, housekeeping, and hotel engineering. The course also provides practical training and exposure to the hospitality industry. Some institutions offering this course include the Institute of Hotel Management, Catering and Nutrition, New Delhi, Welcomgroup Graduate School of Hotel Administration, Manipal, and the Institute of Hotel Management, Mumbai.
Postgraduate Courses:
Master of Tourism Administration (MTA): A two-year course offering advanced knowledge and skills in tourism administration, such as tourism policy, planning, marketing, finance, and research. It also offers specializations in areas like tourism product development, destination management, and human resource management. Some institutions offering this course include Banaras Hindu University, Varanasi, Pondicherry University, Pondicherry, and Himachal Pradesh University, Shimla.
Master of Tourism and Travel Management (MTTM): A two-year course focusing on managerial and operational aspects of tourism and travel, including operations, marketing, finance, and law. It includes field visits, internships, and project work in the tourism and travel sector. Some institutions offering this course include the Indian Institute of Tourism and Travel Management, Gwalior, Kalinga Institute of Industrial Technology, Bhubaneswar, and Amity University, Noida.
Master of Tourism and Heritage Management (MTHM): A two-year course exploring the connections between tourism and heritage, including heritage tourism, cultural tourism, and eco-tourism. It covers heritage conservation, management, and promotion challenges in the context of tourism. Some institutions offering this course include the Central University of Gujarat, Gandhinagar, Central University of Rajasthan, Ajmer, and Central University of Karnataka, Kalaburagi.
Master of Hotel Management (MHM): A two-year course providing in-depth knowledge and skills in hotel management, including operations, marketing, finance, law, and entrepreneurship. It offers electives like hotel revenue management, quality management, and facility management. Some institutions offering this course include the Institute of Hotel Management, Catering and Nutrition, New Delhi, the Institute of Hotel Management, Bangalore, and the Institute of Hotel Management, Bhopal.
Master of Business Administration (MBA) in Tourism and Hospitality Management: A two-year course blending core business administration subjects with tourism and hospitality management, covering areas like business environment, strategic management, marketing management, and financial management. It prepares students for leadership roles in the tourism and hospitality industry. Some institutions offering this course include the Indian Institute of Management, Lucknow, the Indian Institute of Management, Kozhikode, and the Indian Institute of Management, Indore.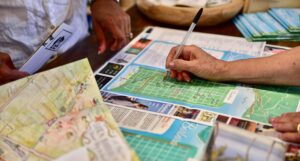 Expanding Opportunities in Sustainable Tourism:
The travel and tourism sector have the potential to reshape India's economic landscape, especially in the face of job losses in traditional sectors due to the rise of artificial intelligence (AI). It's not just about discovering new destinations; it's about unlocking a world of educational opportunities and fulfilling careers, all while contributing to our nation's economic growth.
The surge of Green Tourism and its positive impacts are becoming increasingly evident, particularly in South Asian countries. This practice encourages India and other nations to adopt best practices and learn from experiences in green tourism, including ecotourism, rural tourism, wildlife tourism, and adventure tourism. Through adaptability, we can address common challenges and opportunities in the tourism sector, such as climate change, digitalization, skills development, and destination management. Prioritizing job creation, income generation, and empowerment, while conserving and enhancing natural and cultural resources, is crucial for the future. By aligning with the principles and goals outlined in international agreements, destinations across the nation can work towards a future where India's natural beauty remains preserved for generations of travelers and opportunities to come.
As we celebrate World Tourism Day 2023, let's embrace the immense potential within the travel and tourism industry. Students possess a unique opportunity to be part of an industry that not only thrives but also actively shapes the future of our nation.
The statistics are compelling India's tourism sector is on a remarkable trajectory, and the future is brighter than ever before. So, pack your bags and prepare for an educational journey that could lead to a fulfilling and prosperous career in tourism.