Investments In Edtech "AN INTROSPECTION"
The market size of online supplemental education opportunity in India is expected to touch $2.5 billion in 2016 and is poised to grow at 15% over the next three years, driven by innovative ways of delivering courses and study material by players in the space, according to a report by research and ad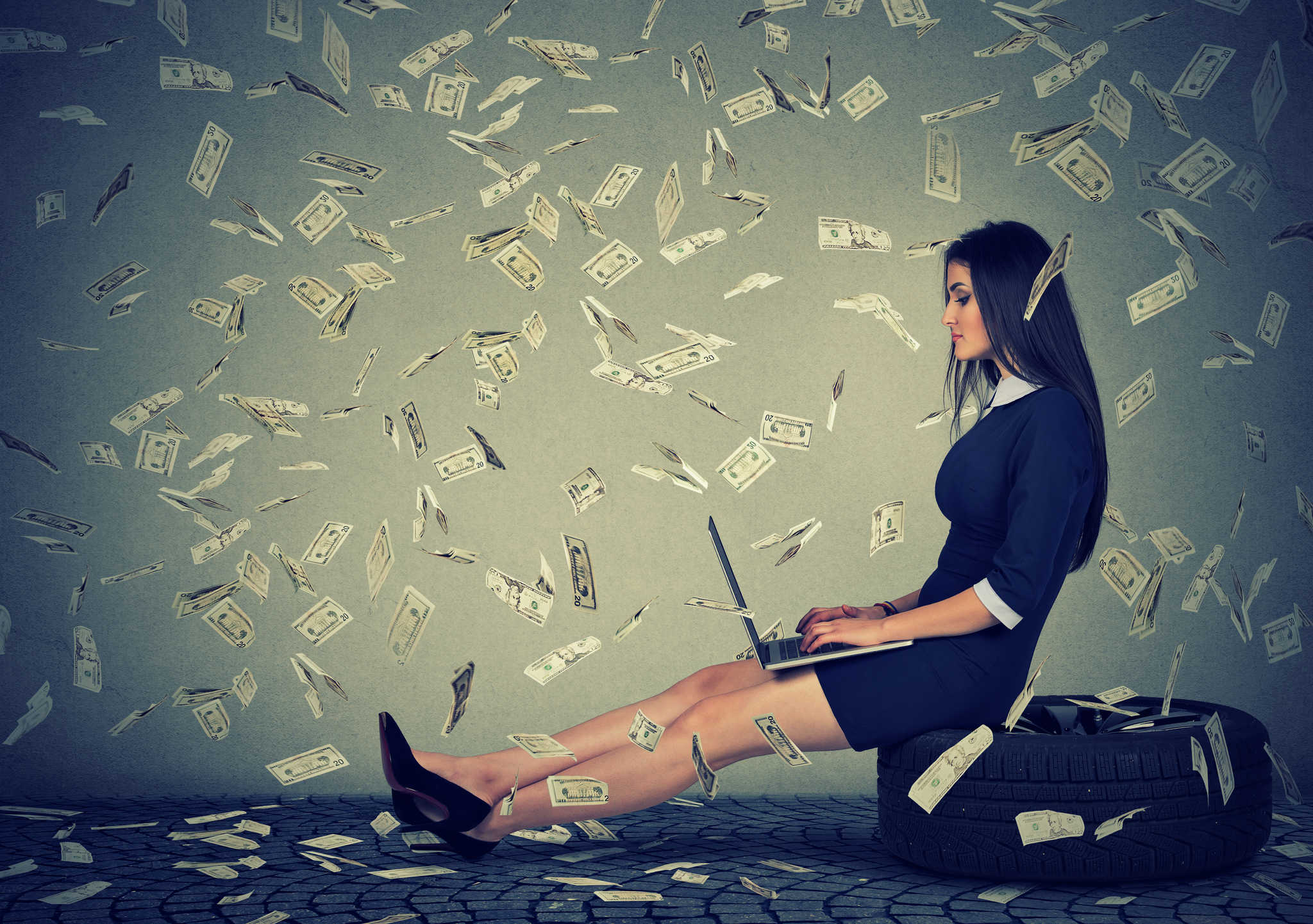 For the longest time we have learnt in classrooms. Lessons taught from textbooks with the teacher explaining it day after day, year after year in a monotonous way with a classroom full of kids who were either too bored or completely zoned out to listen to what was being taught. How many of us can relate to that? We never had any lessons or curriculum that challenged us to jump up in our seats and take an active part in the classroom barring a few. Up until lately we had never even heard of online or distance learning, a concept that was born when the internet came into being. Internet learning gives more importance to literacy anywhere anytime, rather than having students come into class day after day. This new age learning made it possible to customize educational curricula using technology, reach a wider audience helping them to actively take part in the learning process to get better results.
What is technology in education or Edtech?
It is a way to mold educational curriculum in different ways that challenge the brain into learning by more engagement and enhancing academic success. A question to ask yourselves: Why carry heavy backpacks stuffed with books when all you have to carry is a laptop or a smart phone?
Educators are finding more and more ways to keep students engaged in classrooms. Tech savvy teachers are now collaborating with developers/entrepreneurs trying to develop various tools that make learning more interesting and helping them track progress and results. This elevates the teaching and learning experience. The rise in the use of education technology has removed educational boundaries. It has helped in the growth of mobile and distance learning. No one needs to be confined to a classroom anymore. Online education is flexible and affordable and students can attend classes at their time and can interact with teachers and other students virtually.
It not only helps students but teachers as well both in the teaching and learning processes. Tools such as iPads, smart phones, smart digital boards have expanded the courses offered and have increased student engagement and motivated them to learn. It has broken down barriers in researching information.
The Gurus of education bring in their knowledge on a subject and the developers their technical knowledge and these two work in tandem in developing tools to ensure success. All of this requires funding to take things forward. But then why haven't we seen a sharp rise in the number of investors in this field. Most of them shy away in investing in what could be one of the greatest platforms.
Challenges
The education field is vast and the teaching and learning approach varies from place to place or country to country. Education boards that sit at the top invariably make those decisions. They have a certain set of rules that make sure there is consistency in the information given across all schools or colleges. Bringing in new methods or tools to teach will make them bend those rules. And technology being a bit complex some schools find it difficult to integrate it into their curricula. To enjoy technology in teaching, education boards will have to change the curricula. Refusing to learn how to use technology in the classrooms will leave many schools backward and in-turn can affect student grades.
Teachers must be trained and kept up-to-date on technology used for educational purposes. Most are not forthcoming in the process of getting trained as it means more work and will bring about a lot of changes in the old methods of teaching. Access to technology in most schools also acts as a barrier with not having enough computers, smart boards or projectors.
In India, we see low success rates on Edtech start-ups. There are a lot of reasons for this:
There is a lack of understanding in the education market. Barring the actual consumer (students) using technology, everyone else decides based on their judgements whether they should buy the product/service. The product sales depends on decision makers like the School Board and the parents. Parents need quality material at a cheap price and institutions want to buy it at an "X" amount and want a return on their investments to 10*X amount. With a lot of products that are already available in the market, basically all providing the same features, it will be difficult for newcomers to get a foothold as they have no real differentiator. To set themselves apart from the competition, then comes someone who will offer the same products/services for a lesser cost or for FREE and that takes away any leverage.
Lack of patience is another factor to be considered. Everyone wants everything super-fast. Education is one sector where patience is the key. The product has to fit the market perfectly. It is a learning process and success is not going to happen overnight. Venture Capitalists money is being used even before the product is made right thus ensuring a sure step to failure. Entrepreneurs must look at how they can sustain in the market rather than making a quick buck and exiting. They need to study their market well to ensure success.
The market size of online supplemental education opportunity in India is expected to touch $2.5 billion in 2016 and is poised to grow at 15% over the next three years, driven by innovative ways of delivering courses and study material by players in the space, according to a report by research and advisory firm RedSeer Consulting. At the same time when we look back at 2016, total investments made in Edtech were not that impressive.
Correct this and we'll be well on our way to ensuring growth in the Edtech space and seeing investors fight to be a part of the action. This in turn will see a domino effect- If there is wonderful technology in education it will result in better and smarter students guaranteeing better jobs leading to the growth in the nation's economy.
Mr. Ninad Karpe, Dy. Chairman, Western Region, CII and Director, Aptech said "Move over Fintech, it is time for Edtech. The first wave of tech investments in start-ups has happened in the Fintech sector and now investments are chasing opportunities in all areas of Fintech. On the other hand, investments in Edtech industry are still at a nascent stage. With rising aspirations for good quality education and the associated co-relation of good education with a good job and concomitantly, a better standard of living; the scope for technology based interventions across all sectors is immense. India has a unique opportunity of a huge length and depth of market for education, with the ability of skipping a technology cycle, due to the rapid rise of mobile phones and 4G technology. With this, the potential is truly, infinite".
'An opportunity waiting to be tapped — that's Edtech!'
Jonathan Westwood, Investment Associate at Unitus Seed Fund writes " Byju's is the sole breakout success of the EdTech industry, and it alone paints a rosy picture for the Indian EdTech sector. Byju's topped it's 2015 fund raising exploits of $25m, by raising a whopping $130m in 2016. Yes, that means that 81 per cent of all funding in 2016, went to just one company".
A success story in the Edtech world would be of Byju Raveendran. The founder of Byju's classes whose tagline is "fall in love with learning". Byju recently raised $75 million in funding from venture capitalists Sequoia Capital and Sofina. This has been the largest funding in the history of Edtech in India.
Byju has also acquired Vidyartha a Bengaluru based career guidance and academic profile builder for close to 50 crore. It was founded by Priya Mohan an alumnus of Indian School of Business (ISB) Hyderabad and Navin Balan, a technology professional. A career guidance platform for students and later started academic profiling of students by partnering with schools. They have tied up with over 2000 schools and have been mandated by CBSE to develop aptitude tests.
Byju said "Vidyartha has been doing some great work in the learning guidance and career planning space for school students. They have created a unique platform that guides students based on their learning paths. As India's largest Edtech company, we are constantly innovating to create highly personalized learning products and Vidyartha will supplement our efforts in doing so".
Other top investors in the Edtech space in the global market are:
NewSchools Venture Fund, funded $23.5 million to Parchment a software-as-a-service focused on electronic transcripts management. Recently they also funded Whitelab, an online writing coach and Kaizena a digital classroom feedback tool.
500 startups, funded well over 25 unique Edtech startups since 2012. The largest being to CultureAlley ($6.5 million), a language learning platform.
Learn Capital, have funded over two dozen Edtech companies since 2012. In 2016 they funded Edunav $7 million, a class-planning tool for college students.
The Indian Edtech market is estimated to be worth $40 million by 2017. We have an estimated 227 million students in India and education is a priority for Indians. India is currently the second largest market for E-learning after the US.
Pranav Pai is the Founding Partner at 3one4 Capital – an early-stage venture capital fund that is based in Bangalore. As part of the 3one4 team, he is deeply involved with the startup ecosystem in India and he leads the fund's partnerships and co-investments in the San Francisco Bay-Area as well. Through 3one4 Capital, Pranav has invested in over 40 companies in India and the US, and works closely with a funding ecosystem of over 20 different investment vehicles.
"The education market in India has always been positioned as large, growing, and highly valuable; and it definitely is. However, most education technology companies face the fundamental challenge of how to carve out a differentiated first addressable slice to focus on and capture value from. Because of this, many Edtech companies will tell you that it has taken much longer to penetrate and prove fit than first anticipated.
We remain very optimistic about this category at 3one4 Capital. Through our research on the space and the work we've done with our portfolio companies, we have identified several slices of the larger market that has willing partners that are hungry for technology-driven solutions. These solutions must work with a large number of stakeholders from the start and must be designed with a diverse set of requirements and needs in mind. The most successful companies in the space will figure out how to work this way as early in their life cycle as possible. We are very encouraged by the progress being made in the market overall, and this should remain a very important investment category".
Education technology is redefining how we learn. The future is in investing in research and collaboration. Funding for academic research is growing rapidly internationally. Sharing of data and equipment could dramatically increase the amount of collaborative research resulting in knowledge generation. Investing in education technology is no longer an option but a necessity.
A Bengaluru based company Cuemath was founded in 2013, they provide after school math classes, using worksheets and quiz cards along with other tablet- based content. It targets students from lower kindergarten to class 8. It operates on a micro- franchisee model, where local tutors sign up with the company and conduct classes at their home. Cuemath has 2000 tutors and more than 10,000 students across cities like Delhi, Bengaluru, Mumbai, Chennai, Pune and Hyderabad. They are looking to expand to more cities and ramp up their strength to 5,000 tutors and enroll 40,000 children by March 2018.
The start-up Cuemath, run by Cuelearn Pvt. Ltd, has raised $15 million in Series B round funding led by equity investment fund of Alphabet Inc., Capital G (formerly known as Google Capital). They previously raised $4 million from Sequoia India and Unitus Seed Fund in June 2016. The company is also backed by Alok Mittal, former managing director of Canaan Partners.
Andreas Schleicher, Director at the Organization for Economic Co-operation and Development (OECD) explained "Why should students be limited to a textbook that was printed two years ago, and maybe designed ten years ago when they could have access to the world's best and most up-to-date textbook?"
Byju' s Classes founder Byju Ravendeeran said "India is the largest K-12 education system in the world, but we consistently rank low in all global education assessments because of three problems: Lack of access to good teachers; learning is not personalized- it's a one-size -fits-all approach because of a 1:35 teacher-student ration in India (as against 1:14 in the developed world) and most importantly, memory based learning driven by fear of exams rather than the love for learning".
Akhil Shahani, is the Managing Director at The Shahani Group, Director at Kaizen Private Equity & an active angel investor. He has invested in a range of edtech startups both individually and through the fund. According to Akhil,
"The huge demand for quality education in India has unfortunately not converted into major funding for edtech startups. Some reasons include investors concerns with government regulation, inertia of schools and colleges against upgrading their systems and evidence of strong exits in this space. However, Edtech is booming in other countries & I believe that some of the newer innovative B2C models that directly target students in India could see strong traction in the near future."
Even as technology is taking over all fields, some more than others; In India the educational sector is slowly but surely catching up. All it needs is for the technology to be streamlined for investors to take things more seriously. There is no lack of investors out there looking to invest in Edtech, but to do that they must be completely sold on the idea that developers/ entrepreneurs bring with them. But not to worry, with more and more technology being introduced to help learning it's not very distant for us to see a shift resulting in more funds being pumped to create and deliver better quality education.
World Tourism Day 2023: The Career Prospects in the Field of Tourism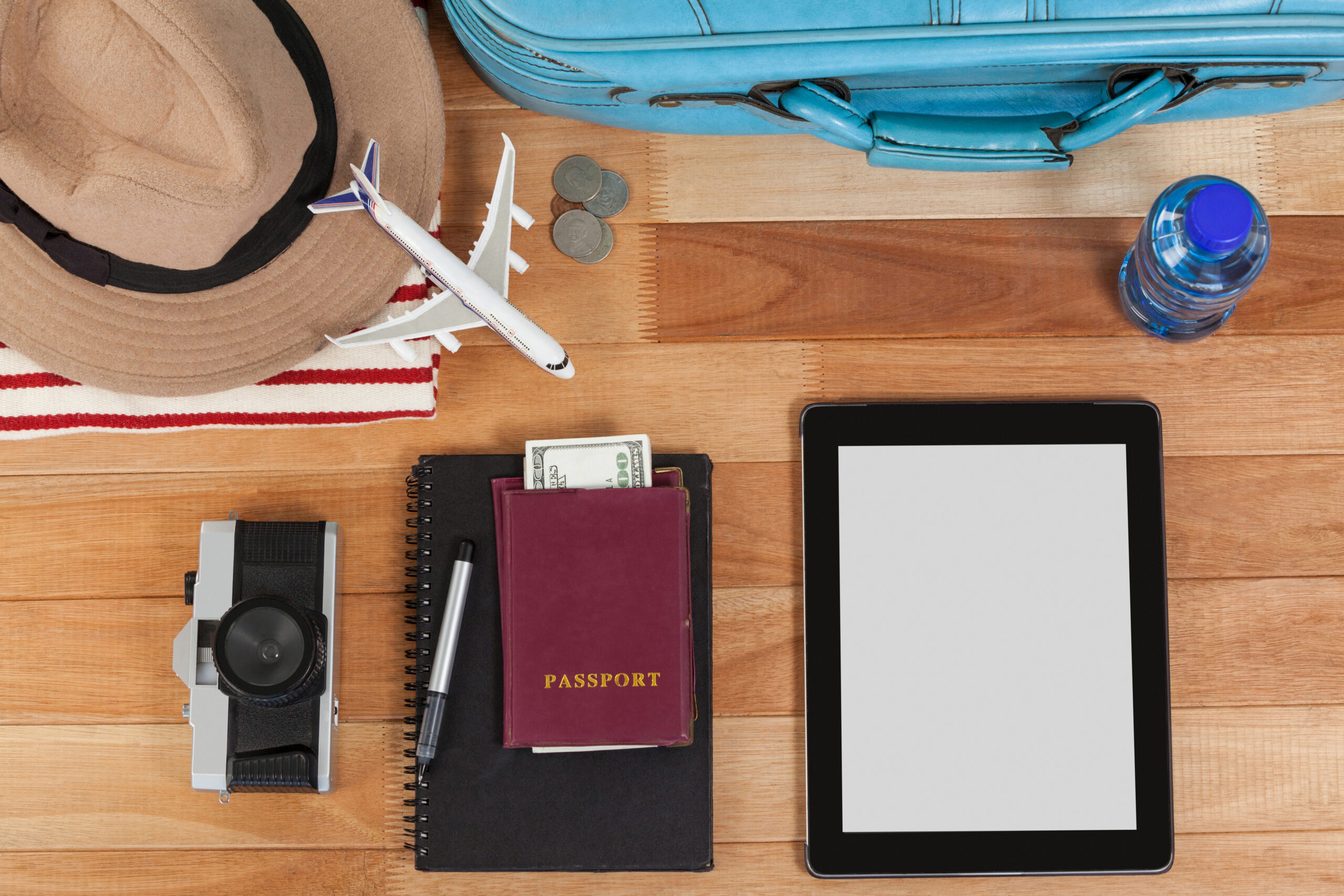 As we celebrate World Tourism Day 2023, it's time for school graduates to embark on a journey that goes beyond the familiar horizons of textbooks and classrooms. This is a journey that explores the educational perspective of tourism, unveiling the skills required and the plethora of career opportunities available in this dynamic field. India's travel and tourism industry is poised for center stage in the coming years, and the prospects for students have never been brighter.
A Glimpse into the Growth of Tourism:
In 2021, India's tourism sector wasn't just a contributor; it stood as a powerhouse, constituting a significant 5.8% of the country's GDP and providing employment for a remarkable 32.1 million people. This resurgence followed a tumultuous 2020 marked by the devastating impacts of the COVID-19 pandemic.
What's more exciting is that India's tourism sector is poised for sustained growth, with a projected compound annual growth rate (CAGR) of 13% during the period from 2019 to 2023. By 2023, it's expected to reach an impressive ₹32.05 lakh crore (US$450 billion). Furthermore, the sector is on track to create an astonishing 52.3 million jobs by 2028, accounting for 8.1% of the nation's total employment.
Moreover, India's tourism sector is anticipated to benefit from consistent hiring in other sectors such as financial services, technology, FMCG, and property and construction in 2023, providing diverse opportunities for aspiring professionals.
Educational Avenues in Travel and Tourism:
The journey toward a rewarding career in travel and tourism begins with education. Numerous institutions offer a broad spectrum of courses tailored to the industry's diverse demands. These educational pathways encompass Bachelor's and Master's degrees, diploma programs, and even flexible distance learning options.
Here are some popular courses for undergraduate and postgraduate education in tourism in India:
Undergraduate Courses:
BA in Tourism Administration: A three-year course covering various aspects of tourism management, including tourism planning, marketing, operations, finance, and human resource development. It also provides exposure to the cultural, social, and environmental dimensions of tourism. Some institutions offering this course include Christ University, Bangalore, Jamia Millia Islamia, New Delhi, and Amity University, Noida.
BA in Tourism Studies: A three-year course focusing on the theoretical and practical aspects of tourism, including tourism geography, tourism products, tourism policy, tourism development, and tourism research. It also offers electives in areas such as adventure tourism, heritage tourism, and eco-tourism. Institutions offering this course include Indira Gandhi National Open University, New Delhi, Madurai Kamaraj University, Madurai, and Aligarh Muslim University, Aligarh.
Bachelor of Tourism Management (BTM): A four-year course providing comprehensive knowledge and skills in tourism management, such as tourism marketing, operations, finance, law, and entrepreneurship. The course also includes industrial training and project work in the tourism sector. Some institutions offering this course include the University of Calicut, Malappuram, Kurukshetra University, Kurukshetra, and the University of Kashmir, Srinagar.
Com in Travel and Tourism Management: A three-year course combining core commerce subjects with specialized topics related to travel and tourism, such as travel agency management, tour operations, airline ticketing, and tourism economics. It prepares students for careers as travel consultants, tour managers, and tourism officers. Some institutions offering this course include St. Joseph's College of Commerce, Bangalore, Symbiosis College of Arts and Commerce, Pune, and Loyola College, Chennai.
Sc in Hospitality and Hotel Administration: A three-year course covering various aspects of hospitality and hotel management, including food production, food and beverage service, front office, housekeeping, and hotel engineering. The course also provides practical training and exposure to the hospitality industry. Some institutions offering this course include the Institute of Hotel Management, Catering and Nutrition, New Delhi, Welcomgroup Graduate School of Hotel Administration, Manipal, and the Institute of Hotel Management, Mumbai.
Postgraduate Courses:
Master of Tourism Administration (MTA): A two-year course offering advanced knowledge and skills in tourism administration, such as tourism policy, planning, marketing, finance, and research. It also offers specializations in areas like tourism product development, destination management, and human resource management. Some institutions offering this course include Banaras Hindu University, Varanasi, Pondicherry University, Pondicherry, and Himachal Pradesh University, Shimla.
Master of Tourism and Travel Management (MTTM): A two-year course focusing on managerial and operational aspects of tourism and travel, including operations, marketing, finance, and law. It includes field visits, internships, and project work in the tourism and travel sector. Some institutions offering this course include the Indian Institute of Tourism and Travel Management, Gwalior, Kalinga Institute of Industrial Technology, Bhubaneswar, and Amity University, Noida.
Master of Tourism and Heritage Management (MTHM): A two-year course exploring the connections between tourism and heritage, including heritage tourism, cultural tourism, and eco-tourism. It covers heritage conservation, management, and promotion challenges in the context of tourism. Some institutions offering this course include the Central University of Gujarat, Gandhinagar, Central University of Rajasthan, Ajmer, and Central University of Karnataka, Kalaburagi.
Master of Hotel Management (MHM): A two-year course providing in-depth knowledge and skills in hotel management, including operations, marketing, finance, law, and entrepreneurship. It offers electives like hotel revenue management, quality management, and facility management. Some institutions offering this course include the Institute of Hotel Management, Catering and Nutrition, New Delhi, the Institute of Hotel Management, Bangalore, and the Institute of Hotel Management, Bhopal.
Master of Business Administration (MBA) in Tourism and Hospitality Management: A two-year course blending core business administration subjects with tourism and hospitality management, covering areas like business environment, strategic management, marketing management, and financial management. It prepares students for leadership roles in the tourism and hospitality industry. Some institutions offering this course include the Indian Institute of Management, Lucknow, the Indian Institute of Management, Kozhikode, and the Indian Institute of Management, Indore.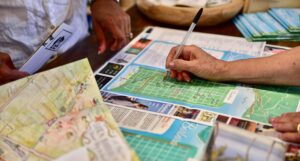 Expanding Opportunities in Sustainable Tourism:
The travel and tourism sector have the potential to reshape India's economic landscape, especially in the face of job losses in traditional sectors due to the rise of artificial intelligence (AI). It's not just about discovering new destinations; it's about unlocking a world of educational opportunities and fulfilling careers, all while contributing to our nation's economic growth.
The surge of Green Tourism and its positive impacts are becoming increasingly evident, particularly in South Asian countries. This practice encourages India and other nations to adopt best practices and learn from experiences in green tourism, including ecotourism, rural tourism, wildlife tourism, and adventure tourism. Through adaptability, we can address common challenges and opportunities in the tourism sector, such as climate change, digitalization, skills development, and destination management. Prioritizing job creation, income generation, and empowerment, while conserving and enhancing natural and cultural resources, is crucial for the future. By aligning with the principles and goals outlined in international agreements, destinations across the nation can work towards a future where India's natural beauty remains preserved for generations of travelers and opportunities to come.
As we celebrate World Tourism Day 2023, let's embrace the immense potential within the travel and tourism industry. Students possess a unique opportunity to be part of an industry that not only thrives but also actively shapes the future of our nation.
The statistics are compelling India's tourism sector is on a remarkable trajectory, and the future is brighter than ever before. So, pack your bags and prepare for an educational journey that could lead to a fulfilling and prosperous career in tourism.