Indian Campaign 'Become a Little Farmer' is Teaching Kids to Conserve Nature
E-Zone's initiative 'become a little farmer' is teaching children the subtle art of farming and making them more environment-friendly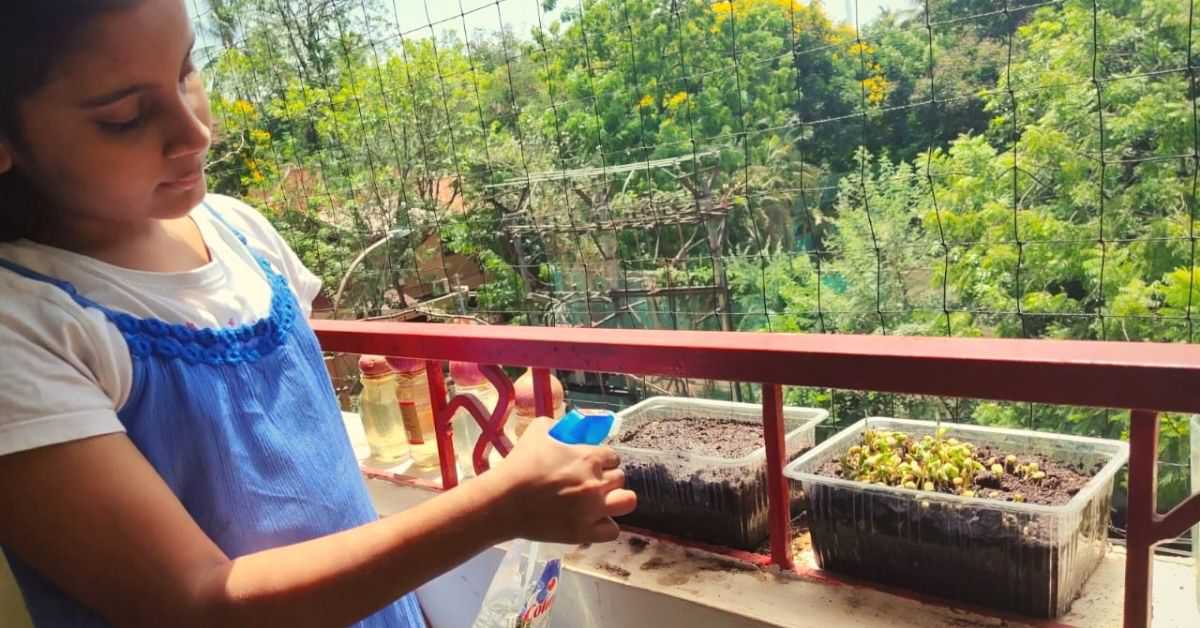 With the help of Hafiz Khan's initiative, children in Chennai are learning nature-conservation. The programme is called 'Become a Little Farmer' and is founded by Hafiz Khan, the founder of E-Zone, and teammate, Edward Eltham. They guide children through the process of farming via WhatsApp.
Kids are asked to develop a mini Vendhaya Keerai farm in their house. Every day at 10.30 in the morning, they're asked to post the growth pictures of Keerai.
While you can plan similar activities and involve your students in the farming/plantation process, you can take this opportunity to share with them the benefits of looking after the plants around them. You could give them a science lesson on how CO2 is converted to O2 by plants and why it is so necessary for plants to not get extinct because if they do, so would the humankind. They could also be taught about bio-fertilizers, the process, gains and limitation.
There could also be some general knowledge lessons like – Did you know, Jadav Payeng is known as the Forest Man of India. He earned this name after spending 30 years of his life planting trees, creating a real man-made forest of 550 hectares.
For number-lovers, there is a chance for Math lessons, too! The young students could be taught to calculate the time and manpower to plant a certain amount of trees in contrast to what they are doing.
Basically the sky is the limit with trees, no pun intended! Such activities will show them how a sapling grows and what all goes into developing a small flower that humans do not even think twice before plucking. In this way, the next time they are in their mini garden or see flora, they will appreciate its worth. But most importantly, by doing so, we'll be contributing toward a generation that is Nature-sensitive, that will not tear down forests after forests for selfish motives.
For 'Become a Little Farmer' program, check their FB page: https://www.facebook.com/ezoneINDIA.co.in/
Indian Debating League 2023 Concludes After 6000 Debates Across 450 Schools, at IIT Delhi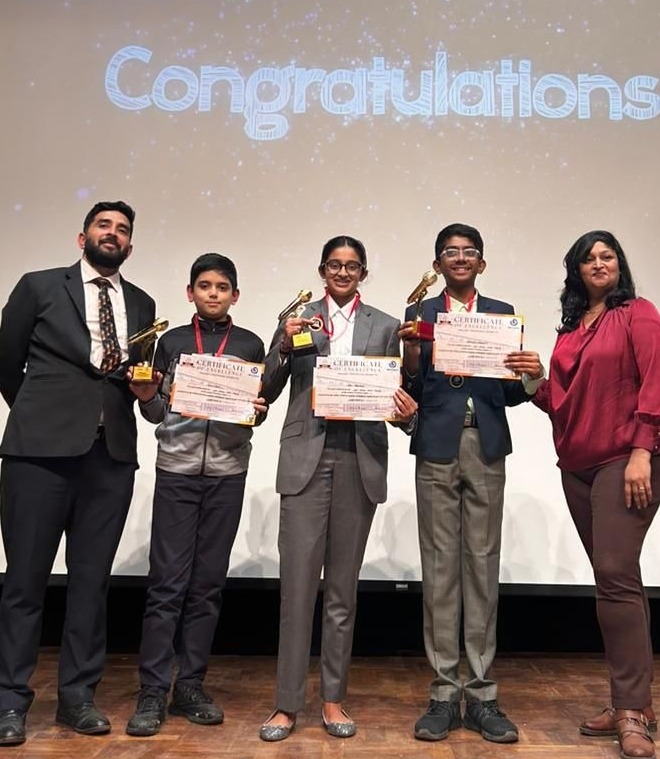 In a thrilling, high-energy competition, the Indian Debating League (IDL) 3.0, which brought together 450 schools across 25 States and Union Territories across the country, successfully concluded its highly anticipated Finale at IIT Delhi today. Team Maharashtra won the coveted title of Indian Debating League in the Middle school category (IDL) 2023- 3rd Edition while Team Haryana stood first in the Junior & Senior school category. This event has not only showcased the remarkable talent of our nation's young debaters but also underscored the importance of exploring our cultural roots across the Eras and reclaiming our heritage. The event promised a dynamic exchange of ideas, with a distinguished panel of Judges from IIT DebSoc. Global Language learning leader, Burlington English and Indian Debating League (IDL) hosted the finals of the Indian Debating League at IIT Delhi.
This year's edition attracted participation from schools from all corners of India, including Vasant Valley, New Delhi; Step by Step, Noida; Strawberry Fields High School, Chandigarh; Dhirubhai Ambani International School, Mumbai; Learning Paths School, Punjab; Jammu Sanskriti School; Kanha Makhan Public School, Vrindavan; Billabong High International, Jabalpur; American International School, Chennai; Woodstock School, Mussoorie; NASR School, Hyderabad and Jayshree Periwal International School, Jaipur.
Amit Baveja, MD, Burlington English India said, "As we conclude the exhilarating journey of the Indian Debating League 3.0 Finals, Burlington English is proud to stand alongside IDL and IIT Delhi in fostering a culture of eloquence, critical thinking, and collaborative learning. As an extension to our commitment towards the New Education Policy 2023 that strongly emphasizes developing oral, written, and digital communication skills, to enable effective expression of ideas and collaboration among students, we align seamlessly with the spirit of this competition. We believe that through platforms like IDL, we are not just shaping skilled debaters but contributing to the development of articulate leaders for tomorrow."
Renowned and celebrated for fostering 21st-century skills in a gamified, engaging format, the Indian Debating League is a unique format modeled on the IPL. Having partnered with Debate Coaches from the top 10 countries on the WSDC Leaderboard, they are keen to put Indian Student Talent on top, tangibility ensuring recognition.
Commending the IDL 3.0 Finale, Rajnish Kumar, co-author of "The Power and Curiosity" and COO, of National e-Governance Division, Digital India Corporation said "Curiosity and the art of debate are two powerful forces that drive intellectual exploration and foster a deeper understanding of the world around us. These interconnected aspects of learning not only stimulate critical thinking but also ignite a passion for knowledge and discovery. When combined with the art of debate, curiosity becomes even more potent. Debates like this can empower individuals to become lifelong learners, critical thinkers, and active participants in shaping a more informed and inclusive society.
Kamal Kashyap, Founder, and CTO of, Indian Debating League said, "In a month the Olympics of Debating will happen at WUDC Vietnam, setting the trend for the hiring of University Coaches at Harvard, Stanford, and Oxford, as well as National Debate Coaches and Judging Paradigm for contemporary themes around the world. Our national Debating Leagues like IDL 3.0, Republic Day Forensics, Frankenstein Sustainability, as well as mentoring the 350+ Adjudicator Landscape for India is the foundation upon which we look forward to leapfrog in building future skills."
The final Event at IIT Delhi was an electrifying display of oratory skills by contestants from 3rd to 12th grades, engaging with the theme The Odyssey of India- Ancient India to AI Led India, rethinking culture and reclaiming our heritage.