Indian comics that you should know about
There was a time when comic books were the easiest way of entertainment and publications made sure that they were full of fun and adventures to keep children hooked. However, with digitalisation came a period which was so bad for existence of comic books that more than 50 publications shut down.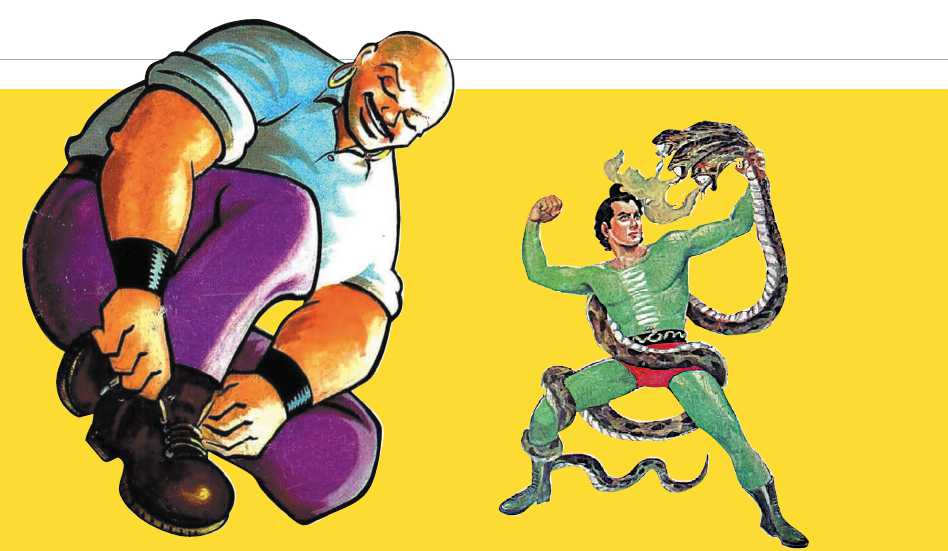 There was a time when comic books were the easiest way of entertainment and publications made sure that they were full of fun and adventures to keep children hooked. However, with digitalisation came a period which was so bad for existence of comic books that more than 50 publications shut down.
Once upon a time there lived a generation which enjoyed reading those thin colorful books with illustrated graphics. That was the best thing a child could do during hot summer afternoons. Those books were their friends in long journeys, at home and an ally during study. The companionship was strong. Characters of these books illuminated something within and made sure every child lived the funny side of life, turned adventurous in his own way and forayed into a magical world that these books presented. This was the time when comic books were at their best. They were welcomed by parents and children alike. Not only were they presented as a treat but some brands also held higher opinion over others.
They took the children in the fantasy world of colorful characters which were strong and wanted to save the world and gripped them with their exemplified graphics and exciting story line. It was the time when Indian super heroes were born and were read by children all over; a time that gave wings to every child's imagination, taking them not only around the planet earth but also to different galaxies.
1990's was the time when comic books were the easiest way of entertainment and publications made sure that they were full of fun and adventures to keep children hooked. However, with digitalisation came a period which was so bad for existence of comic books that more than 50 publications shut down. Videogames and later computers and mobiles took away the spell the comics had on children. There are few comics which are still published or are worth reading from the archives that will be talked about in this article.
The first name that clicks when comic books are mentioned is that of legendry cartoonist Pran. He made sure that children get all cuddling and fun experiences of life through colorful comic books and with Diamond Comics; he gave birth to an era where comics were treated like prized possessions. They were traded for latest or past issues, collected as souvenirs and cherished forever.
They were the best entertainment a child could get while growing up. Let alone children, even grown-ups sought out the latest editions as soon as they were out. On one hand where there were characters like 'Billoo' and 'Pinki' who represented young boys and girls, at the same time there were characters like 'Raman', 'Shrimati Jee' and 'Channi Chachi' which represented the adults. The equation and the balance of every character suited the scenario. They fit in perfectly amongst developing India. Whether it was a middle class employee or a modern housewife or a naughty teenager, the comics ensured that nothing was beyond the child's comprehension.
Today while talking about comics it would be unfair if we leave Pran and his evergreen creations for the last. Let us relive some characters that were cherished by children while growing up during the golden era of comic books.
Chacha Chaudhary:
"Chacha Chaudhary's brain works faster than a computer." Every child knew this legendary line by heart. Nobody can forget the elderly man 'Chacha Chaudhary' who with his wit was able to solve all the complications that were thrown at him. Such was his fame that later he was personified on television too.
His companion 'Sabu' was every child's dream as it was believed that he was a real resident of Jupiter and the most powerful man on planet earth. The children craved for their character to win over all other villains like 'Raka' and 'Gabbar Singh'.
The not so designer but lovable dog 'Rocket', his nagging wife 'Binni Chachi' and an old truck Dag-dag which was half machine and half human made sure that all the essence of a middle class family was present. The comic was even personified on small screen by actor Raghuveer Yadav.
The show has made five hundred episodes and used to run on 'Sahara One'. It is the first Indian cartoon character which was brought on screen. Chacha Chaudhary's wit and Sabu's strength could master even the most difficult situations in no time and that's what made this duo the most loved. There was one such situation which came in front of Sabu when he was playing Cricket and a character 'Datuk' who although hated cricket called him for a match. He also added his condition of playing with his own ball.
While Sabu goes back home to collect stumps, a passerby reveals that his ball was made of stone and he just want to break his bat and want to have some fun. Meanwhile when Chacha Chaudhary finds Sabu taking only stumps from home and leaving the ball behind he asks Sabu the reason for doing so. After hearing Datuk wants to play with his ball, Chacha Chaudhary asks him to take a different bat which Sabu does. When Datuk bowls Sabu it was welcomed by a smacking shot and ball break hitting Datuk in return. It was then Chacha Chaudhary was shown speaking, "If he can bowl a stone ball we can also play with a steel bat." Such incidence made him the master of wit and delivered a clean and refreshing entertainment which adorned every kid's book shelves.
Billoo:
Billoo was shown as a naughty school going teenager who is mischievous and who gets in trouble due to his pranks. He is a lovable character and along with his pet pup Moti he has few more members like Gabdu, Jozi, and Monu etc. His hairstyle is shown such that the hair covers his forehead and eyes all the time and nobody has seen them so far. A character of a clever teenager who loves to play cricket connected with almost every boy of that generation and thus gained popularity in no time.
To add to the challenge we had Bajarangi a cunning wrestler and his side-kick Dhakkan who are constant trouble creators. Billoo and his gang detest them completely. Initially comic books had shown Billoo as a kid however later his character developed as a teenager, in one of his comics it was shown that Jozi, his childhood friend becomes his girlfriend.
Pinki:
Pinki is shown as a kid and is created by Cartoonist Pran Kumar Sharma. She is shown as a five year old kid and is extremely naughty. So much so that entire neighborhood is scared of her mischievous nature. She is always shown with her pet squirrel kut-kut who is equally naughty and completes the duo with similar energy. Constant characters of her comic books were her friends Bhiku and Champu and her neighbor Jhaptji who is shown as the most common victim of Pinki's mischief.
Every episode where Pinki is shown to help Jhaptji ends up with him being in trouble and lots of laughter. Pinki is otherwise a lovable kid with a pure heart. In one such episode, it was shown that her pet kut-kut chewed away someone's car's tyre. The owner angrily tells her that she will have to compensate. Our beloved Pinki cutely asks him if she could give him another tyre in return. When the owner agreed, she ran back home and brings her toy car's tyre saying innocently that her squirrel also bit only a little of the whole tyre. Her natural quaintness came because of her age. She for all the reason became one of the favored comic characters of the lot.
Raman:
Raman was a middle class office executive who was yet again a milestone creation of Cartoonist Pran. His character was released by the then Prime minister Late Smt. Indira Gandhi. Raman is shown having two friends Moga Singh and Khaleefa – a Sikh and a Muslim. Together they stand representing three main religions that dominate India. The essence of Raman is to make people realize that laughter is important while working hard to gain our achievements. Raman through his comic books lived the situations close to the common man and expressed his comfort/discomfort/opinion through the same.
Shrimati Jee:
Sheila or Shrimati Jee as she was called in the title was a character dedicated to middle class Indian women and was first published in Sarita, which was a women oriented magazine. It soon got a massive female fan following as it mostly covered situations that a normal Indian women would go through, whether it is about price rise or problems with kids or issues with husband or that with kitty parties etc.
Shrimati Jee lived it. She was mostly shown with her husband Kishore. The issues talked in the comic were very common and funny. In one such episode, Kishore was shown taking leave from work and glued in front of the TV to watch some cricket match (a very common household scenario). From the kitchen Shiela aka Shrimati Jee, calls him for breakfast, he requests her to serve him his breakfast there only as he did not want to move away from TV.
She willingly does it. Then after a while she reminds him that he needs to get a haircut. To this, he makes a phone call to the barber and calls him home to get a haircut in front of TV. Irritated, she tells him to take a bath after getting the haircut to which he sighs and wishes for the water to come to him so he needn't leave his match. Angry as a bull she is shown bringing a water hosepipe in the drawing room and drenching him saying, "Here it is." Totally hilarious, such situations happen to most women and we all have lived it someday or the other. Many such small instances were covered in the cartoon which made it a regular feature in Manorama, another women magazine.
Apart from Diamond Comics, Raj Comics were another famous name which kept the torch burning even during tough times. Characters crafted by this group were more of action figures and superheroes. Most of them fought criminals and goons to save the earth from destruction. Some comics that were immensely successful were:
Super Commando Dhruv:
Dhruv Mehra or Captain Dhruv as he is called by his Commando Force is a fictional character created by Raj comics. He is shown as a normal boy who grows up and trains himself so well that he possessed many skills like speaking to most birds and animals and an expertise in martial arts. He is a stunt biker and a master of acrobats. He gets it from his parents who were workers in Jupiter Circus which plays in the fictional city of Raj Nagar. His name literally means pole star and just like the celestial body, he is strong and adamant on his decisions.
The best part about Dhruv is that he does not have any alter ego. There is no mask or appearance that he pulls in front of rest of the world. People know who he is and what he is capable of doing. Another thing that makes Dhruv different is that he has no superpowers; however his dedication towards his work has made him a master of all trades. He has learned almost all kinds of martial arts and is master in hand to hand combat.
Also, he is an expert marksman and has a very strong sixth sense. He is also the leader and founder of a fictional government 'Star Commando Force' which aims to diminish crime from the world. In one of his adventures Swarn Nagri came in existence. It was shown located under water hidden in a way that it could not be found by human eyes. It was shown occupied by Swarn Manas or the Deva. A Swarn Warrior Dhananjay was introduced who at first fought Dhruv but later he befriend him and gave him the ability to breath underwater for 20 odd minutes. In the same issue, Natasha was introduced who became Dhruv's love interest. With changing time and in line with the demand of readers, Dhruv was shown in more sci-fi fictions; he was shown fighting and saving the world from bigger threats like Aliens and mad scientists. Even during the dark ages of comics, Super Commando Dhruv was one of few comics which kept on being published and loved by the fans. Irrespective of all the powers and extra abilities, Dhruv was shown as down to earth and a humble person who respects elders and is well mannered. It was also shown that he loves his foster family more than anyone in the world. He has high value for human life and prefers to submit criminals to judiciary rather than killing them.
Nagraj:
Nagraj was yet another blockbuster creation of Ra Comic books which touched the youth and climbed the ladder of favorites. Nagraj as the name says means king of snakes and was evolved from the myth of Ichchadhari Naga that is shape changing snakes. In his debut comic, he was shown being used by wicked Prof. Nagmani who wanted to use it as terror weapon against humans for his benefit.
In his debut comic he was controlled by Prof. Nagmani and was asked to steal a golden statue of a goddess which was secured by her devotees, snakes and a mystic Gorakhnath who was said to be 300 years old. Although Nagraj succeed in stealing the statue initially, he was then defeated by Gorakhnath and his mongoose Shikangi. Gorakhnath reads his mind and comes to the conclusion that he was being puppet by Prof. Nagmani through a mind controlling device which was implanted in his head. After realizing this, Gorakhnath removes the device and sets him free. In return Nagraj becomes his disciple and vows to remove crime from earth. Since then Nagraj has been moving around defeating villains and terrorists. He lives as an alias of Nagraj Shah (Raj) and works as a TV channel employee. He is even shown having a secretary.
Nagraj comics have a perfect mix of fiction, mythology, sci-fi and magic which takes them closer to both adults and children. Mysterious life and myths that rotate around snakes makes it more intriguing raising Nagraj to greater heights of popularity. His superpowers include him being ageless and having superhuman strength which developed and increased as the character evolved. He also had quick healing and is an expert martial artist. His acute sixth sense, skills of a hypnotist and his psychic power made him stand out from others. His other attributes could be connected with other similarities that snakes share like poison bite, venomous breath, skin shedding. Some of his powers were given to him keeping mythology in mind which talked about shape shifting snakes. Most of his power comes from the millions of microscopic shape shifting snakes which live in his blood. Nagraj just like Super Commando Dhruv has survived the worst times for comic books and has been loved throughout.
Bankelal:
He is a comic character who is always shown in search of some way through which he could kill the King Vikram Singh and take over the throne. At the start of every comic book, he discovers some secret or important information surrounding which he designs his schemes. However, every time by the end of the comic his scheme backfires and King Vikram Singh gets profited. By the end of every comic book readers are left laughing. Bankelal was given the appearance of a not so good looking man. He has a small Charlie Chaplin kind of moustache and buckteeth.
Bankelal is shown as the adoptive son of 'Nanku' who's a farmer and his wife 'Gulabati' who is a homely lady and a devotee of Lord Shiva. Bankelal has been portrayed as a super notorious child. So much so, that in one story it was told that once when Lord Shiva and Goddess Parvati visited his home and his mother offered them milk; Bankelal put a frog in the milk. This enrages Lord Shiva and he cursed him that in future if he ever tries to do any harm to anybody, his plan will backfire rather benefitting the victim. In doing so he will also get benefitted a little. His curse works in favor of King Vikram Singh which saves him from Bankelal's trick gaining him more wealth with every experience.
Doga:
He is probably the most famous antihero of Indian comic books. His existence comes as an orphan infant found in the rubbish dump by dacoit Halkan Singh and he used him as a shield to save himself from the Police. After taking the child with him in his den he treated him like a dog (He even named him kutte) and made him witness horrors of life. Somehow he escapes his captivity with another girl Sonu who was kidnapped by the dacoit. Late he was shown getting in touch with four brothers i.e. Adrak Chacha, Dhania Khan, Haldi Khan and Kali Mirch Khan the owners of the Lion Gym and seeing his devotion they let him train under them.
Vigorous training gave him lots of muscles and strength. He also learned martial arts, boxing and marksmanship. He took the identity of Doga and wore a dog mask. His image is that of a one man army and he vows to remove organized crime. He is shown working mainly in Mumbai. His love interest is Monika who is the daughter of Inspector Cheetah, a retired police officer and a private detective.
Bhokal:
He is a warrior prince descended from the fictional land of Pari Lok. His real name is Alop. He has come to yet another fictional town Vikasnagar on planet earth with the intension of taking part in a fighting tournament. He has superhuman strength and is a skilled swordsman. He also has a shield which helps him block any natural or supernatural attack. The shield also allows Bhokal to fly to his desired destination. His love interest was Turin, a princess from another planet. She later becomes his wife. She also has a shape shifting pet cat which can fly.
Parmanu:
A school going boy Vinay witnesses his classmate getting killed by some criminals and vows to revenge her death. He finds out that the head of police was behind this all. He finds out that the murder weapon a revolver and is chased by goons of the police head who wants him dead. However, his uncle, a professor K.K Verma saves him and shares his secret costume which when worn can give Vinay a lot of superpowers. He wears it and kills his enemies along with the head of police. His costume provides him with many atomic superpowers which include atomic rays, teleportation and shrink rays.
Tinkle:
With the tagline 'Where learning meets fun' Tinkle meets every child's expectation by being a complete package consisting of stories, comics, puzzles and quizzes. It has been an important part of developing India and its readership included many adults too. It had an intoxicating mix of stories and children columns and provided the perfect blend of education and entertainment. Characters like Suppandi and Shikari Shambhu, Tantri the mantri and Kalia came to fame riding Tinkle's shoulders.
Suppandi is one of the most famous character of Tinkle who is a simple villager whose ignorant but faithful attitude costs him many jobs. In one such strip a postman comes to deliver a letter for Suppandi and he being an illiterate asks him to read it for him. While he was reading it, Suppandi runs and covers the postman's ears. When he was questioned for his action, he simply replied, "This part of the letters concerns my family business and I don't want you to hear it." In another one he was shown asking a blind beggar for his proof of blindness. When he told him that he cannot see the tree which Suppandi can see, this simpleton believes him and gives him alms while feeling sorry for him. His stupidity or lack of understanding left sreader chuckling every time.
Shikari Shambhu got his title 'Shikari' (hunter) from the fact that he once fell on a tiger while trying to hide from him which made him unconscious. People thought that the tiger was captured because of his bravery and hence he has given the title. In reality Shikari Shambhu is a fearful hunter who rather lives life lazily. In most of his episodes, he tries to run away from dangerous animals but somehow ends up capturing them and becoming a hero. This character is always shown wearing a hat so big that it covers his eyes and curvy black moustaches. He is also shown carrying a large rifle which he has never used properly.
Another character which was a regular in Tinkle was Kalia the crow. He has his friends Keechu and Meechu (the rabbits), Shonar (a deer) and Babloo (a bear). Apart from these there are Chamataka (a jackal) who is also the main baddie of the jungle who is either after rabbits or other small animals or after Babloo's honeycombs. Kalia with his intelligence is shown saving everyone from Chamataka. Chamataka also has a best friend Doob Doob (a crocodile) who is a little dumb and despises Kalia. Many times it was shown that Kalia fools Doob Doob to save the rabbits. Lubdubi is Doob Doob's girlfriend and it is his dream to fly some day.
Nasruddin Hodja was another creation of Tinkle which made its way to the reader's hearts through his wit and cheeky ideas. He has many enemies, who try to put him down, however, Hodja with his smartness gets out of the situation turning the tables on his haters.
Madhu Muskan:
Madhu Muskan was a humorous magazine where most of its characters were designed to make people laugh. The central character was 'Daddy Ji' who remained part of this comic book for almost 25 years. He was the poster boy for every Madhu Muskan issue. He was shown as self boasting who kept botching every situation. He was the kind of character who can be found in every family. Daddy and his son Jojo who is shown as the main source of Daddy Ji's plight was another important character of the plot.
Sometimes he teamed up with his friend Headache, which does justice to his name when adding Daddy ji's misery. Simple day to day life was portrayed between father and son. In one such front page Daddy Ji was shown brushing teeth and Jojo was telling him that he has taken his toothbrush to apply grease on his cycle. Daddy jee is shown as complete foodie. A typical Punjabi who loves non-vegetarian and loath any kind of diet. Some of Madhu Muskan's covers made fun of his attitude towards food too.
At one place he was shown freaking out while reading Dr. Bhatnagar's prescription where he was asked cut his diet to two chapattis a day and a bowl of yellow dal in his lunch, whereas Jojo is shown smirking on his situation adding to his misery by further describing that dal should be without salt and chapattis without ghee. Many such situations were added to make the character everyone's favorite. Another character in Daddy Ji was Malik sahib who was his boss and a miser. He was shown as a Punjabi speaking man who adorned a flower above his ear.
Popat-Chopat:
It was another loved cartoon of Madhu Muskan. The characters were the Indian version of Laurel and Hardy. Popat is shown as fat with his tummy bulging out from his shirt and Chopat as the slim one of the two. In many episodes Popat entertained readers by cracking joke on his obesity. The 1974 New Year's issue shows Chopat measuring Popat's fat tummy saying every year there is an inch increment wondering what will happen to it in the year 2074. Malik Sahib is shown as their boss too.
Babloo:
Babloo, a teenage detective was famous for his valor and intelligence in solving mysteries. It was shown that his uncle is a superintendent of police and he always looked forward to taking his help in solving cases.
Daku Pan Singh, as per the name this character was famous for his goodness and his love for pan where he gets immense strength after chewing on a pan. He is shown as a risk taking and fearless dacoit.
Amar Chitra Katha:
As per records it is said to be one of India's largest selling book series. It was created keeping the most basic thing in mind – to teach students more about Indian history and cultural heritage. The books were published under different genres. There were Fables and Folklores under which Panchtantra comes. :ike Aesop Fables, it used different animals and their natural characteristics, teaching human behavior and psychology. Stories like the 'Thirsty Crow', 'The Lion and the Rabbit', 'Foolish Crocodile' etc not only entertained children, but also left them with a lesson to learn.
Next was Mythology where children were given information about stories that build Indian culture whether it was Ramayana or stories of Krishna, Tales of Shiva or any other God and demon. Amar Chitra Katha brought it to every child's shelf and explained with ease all that was to be known.
The Epics was the genre under which stories like Mahabharata, Heroes of Hampi etc. were published. It was easier to make students understand the complication of Mahabharata through illustrated comics than telling them in the form of a story. For parents too, it was a good way of keeping children busy.
Another genre which Amar Chitra Katha provided was Humor and Wit and The Biographies. Under these segments books like Birbal and Mahatma Gandhi were published. In short Amar Chitra Katha picked up the torch of educating children with aspects which were left untouched otherwise. It used the most loved medium to do the honor and needless to say that it is has been immensely successful. Keeping itself updated Amar Chitra Katha evolved and launched its free mobile app for Windows, iOS and Android phones where users can browse their favorite book from the archive and can also access the upcoming editions. There are both free and paid comics that users can either read in the app or can download on multiple devices using same account.
Lot Pot:
Lotpot was best known for its characters Motu and Patlu. They were friends with their physical appearance more or less like Popat Chopat but were much more popular among the masses. Motu as the name says was fat amongst the two and Patlu, resembling his name was the slim one. They were simple people with a heart of gold but are shown getting caught up in silly plots tickling the readers. Motu is also shown as an avid samosa fan as a samosa provides him with instant power. Their gang consisted of Ghasitaram who's pet dialogue in every complicated situation being, "I have twenty years of experience of solving it." Dr. Jhatka who is scientist and loves experimenting and inventing different gadgets, however none of his inventions are useful and most of the time Motu Patlu gets caught in trouble due to his funny inventions. Chelaram who was another funny member of the group his physical appearance consist of buckteeth which makes him stand out. Motu Patlu became so famous that in the year 2012 an animated series was developed which was an instant hit. There were some character additions in the animated series, namely Inspector Chingam, John the thief, Chaiwala (samosewala), boxer etc. The series just like its comics, was a big hit among children and adults.
Chandamama:
It was a monthly magazine which was present in most households. It was best known for its artwork and published long running stories full of mythology and magic. It had a very different approach towards story telling. It kept the suspense going taking cues from various Indian and foreign texts.
It has published a very successful and never ending story of Vikram and Baital in which King Vikramaditya was given a task by Vamachari – a tantric disguised as a sage to bring Baital ( a pishach) for a religious practice. It was a difficult task which Vikramaditya vowed to fulfill. Every time Vikram captures Baital, he offers to tell a story with a promise that he will not speak or interfere in between. Baital always finishes a story with a question and asks Vikram to solve it for him threatening him every time that if he stayed quiet even after knowing the answer then he will face heavy consequences. Vikarmaditya was known for his valor and for his truthfulness, each time he is shown solving the riddle and Baital leaving him to go back to his resting place. Next issue starts from the start with Vikramaditya recapturing Baital to take him along with.
Champak:
Champak was a fortnightly magazine which was very popular amongst children. It was published in both a magazine style and comic strips. Many of its stories just like Panchtantra took animals as their muse and taught children different things in simple ways. It also started a story writing competition for children below 12 years which was judged by novelist Chhaya Singh and Vinay Kumar. Annual writing and painting competition held by Champak has been named 'Champak Creative Childs Contest.'
Comic books lived as a family member of every child who grew up in the 90's and still remain fresh in their memory. Today when Indian Comic books are either on their way of digitalization, or have lost their charm, it is for us to help them survive by introducing them to our children. Today's generation prefers watching cartoons on television rather than sitting and reading comics. They do not understand the thrill one feels while reading and the places our brain travels while reading. Irrespective of the odds, many comics in the race for survival have digitalized themselves and have their websites or Apps from where reader can access to the content. Now it is our job to let them get past our devices so our little ones too can live the enchanted world we accessed.
This article was originally published in the May 2017 issue of ScooNews magazine. Subscribe to ScooNews Magazine today to have more such stories delivered to your desk every month.
Paytm Founder Remembers The Struggles Faced In School & College Days
I went from being a school topper to failing in subjects because I couldn't understand the language.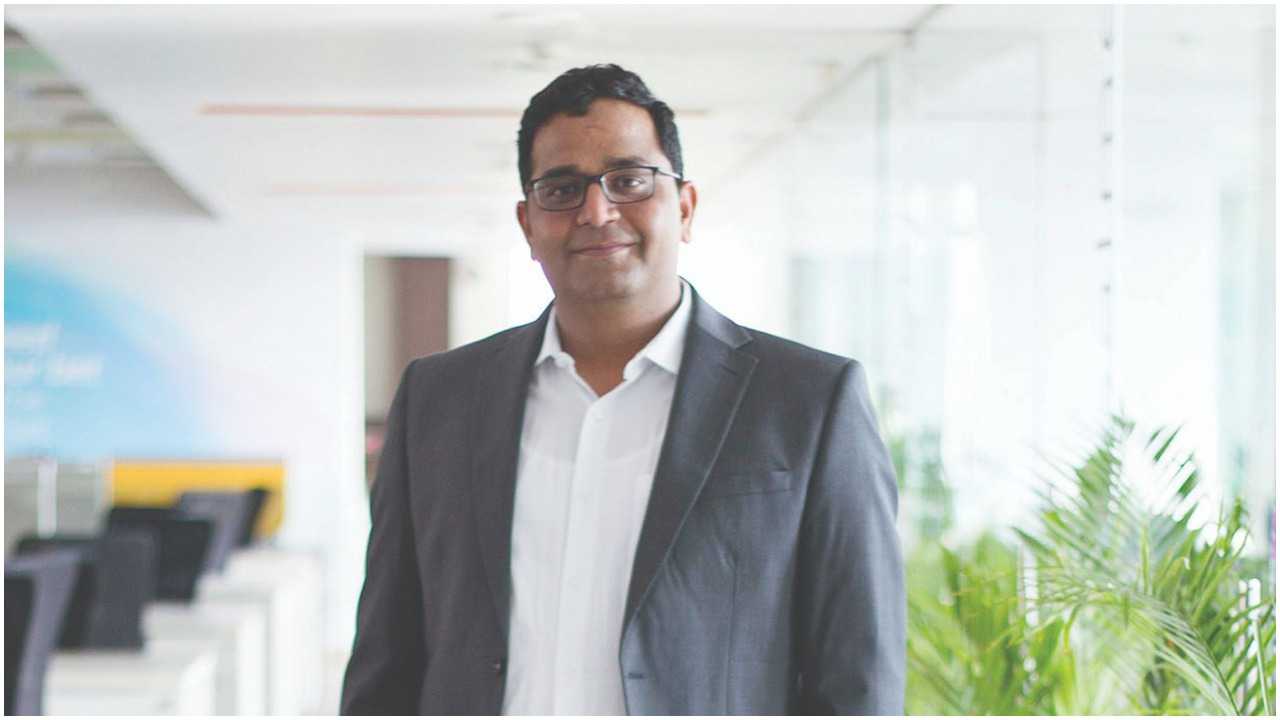 In a recent interview with India Today, Vijay Shekhar Sharma, now one of India's youngest billionaires and Founder of Paytm, remembered his days as a student and the struggle that he went through during everyday classes.
He recollected his years as a college student in Delhi, sitting in the front row of class and staring blankly at his teacher, who was teaching in a language. Despite being the only student from his school to qualify in the competitive exam and getting admission in DCE, he faced a language barrier in the new city. Since he had a Hindi-medium education background until high school, it became a struggle for him to understand the lessons which were majorly delivered in English.
He grew up in Harduaganj, a small town near Aligarh, with his father (a school teacher) and mother (a housewife). As he met with a language barrier in his engineering classes at the Delhi College of Engineering (DCE, now Delhi Technological University), his life in the premises became intimidating for him. He suffered from anxiety, the feeling of being an outcast, suffered a lack of friends and worried about getting a decent job.
He said, "I was the second engineer to graduate from my school. The first was in 1964. I see myself as an underdog, I was not supposed to be here. In school, I read a lot of books in the library; I read a lot about the glory of India but also realised that the glory was in the past."
"I believe that whatever comes my way, whatever I do, is part of god's plan. If there is a challenge [before me], I am meant to solve it. Whatever comes my way is a tool or a resource for me to fulfil my purpose. It is surreal to believe that I am here," added the tech-entrepreneur.
Shy and overwhelmed, he spent most of his time in the library or the computer lab. "I didn't understand what the teacher was saying in the classroom. I never felt one with my peers. I couldn't speak or understand their language. I was a failure in my class but a hero in the lab. I started to worry about whether I would get a job. I went from being a school topper to failing in subjects because I couldn't understand the language."
But what inspired him amidst this chaos were the stories of Silicon Valley entrepreneurs, who had made it big without a college degree. He got encouraged to start something of his own and even started a company out of his hostel with his few friends, named XS Corps. Their business card carried the address of their hostel and a phone number for the DCE's computer centre.
Later, he went on to grab an on-campus job. "I took the job with the clarity that I had to learn how to run a company, like understanding what departments exist, etc. I did three stints in different companies, learning different aspects of running a business," he stated.
Rest is history when, in 2001, he took an Rs 8 lakh loan and started One97, the parent company of Paytm. In 2010, he launched Paytm. In 2014, the company launched Paytm digital wallet. In 2016, demonetisation happened that helped Paytm grow tremendously. In 2017, Paytm became India's first payment app to cross over 100 million app downloads.
What does his story teach us? That no matter how big a failure you may think you're in school, your determination to polish yourself afterwards and perseverance towards that mission is all that matters.
Top Entertainers That Educators Should Follow On Social Media
Meet the most entertaining and humble comedians, talk show hosts and musicians like Ellen Degeneres, Ru Paul, Joe Dombrowski, Eddie B, BTS Band and One Voice Children's Choir.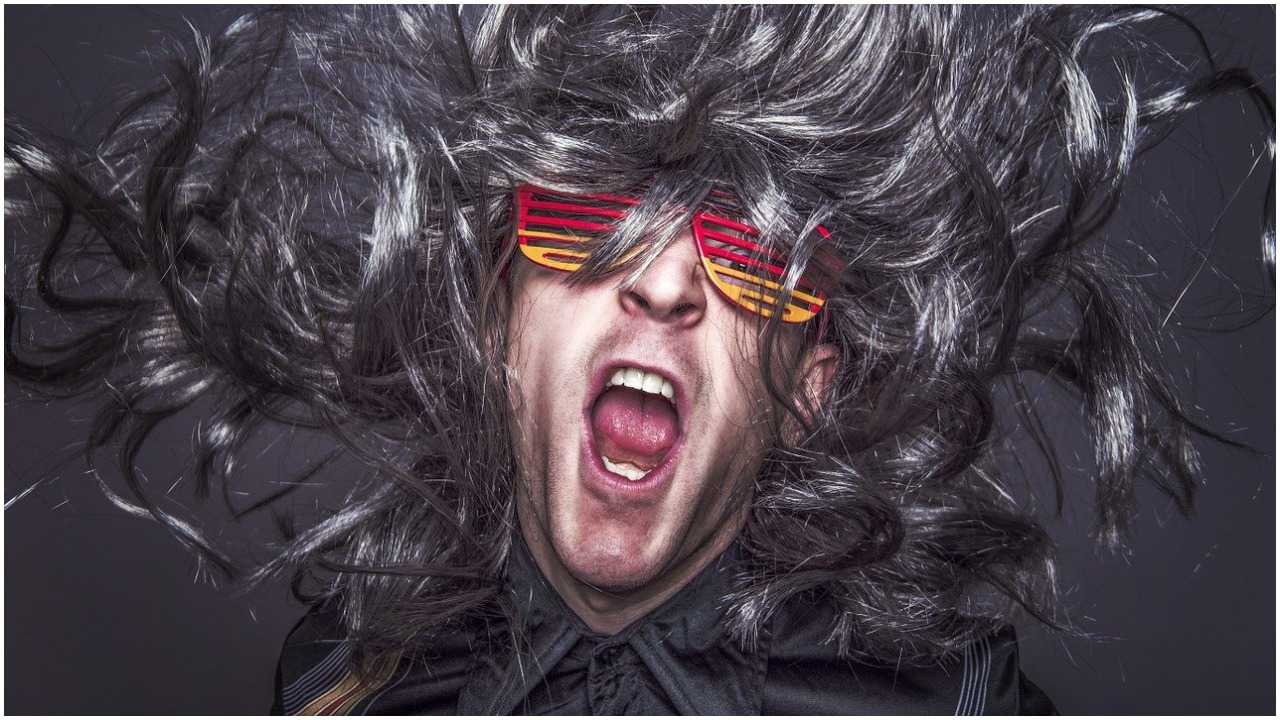 Meet the most entertaining and humble comedians, talk show hosts and musicians like Ellen Degeneres, Ru Paul, Joe Dombrowski, Eddie B, BTS Band and One Voice Children's Choir.
Who: Ellen DeGeneres
Bio says: Comedian, talk show host and ice road trucker. My tweets are real, and they're spectacular.
X-Factor: Quirky observational humour
Viral post: There are hundreds of episodes that go viral from The Ellen Show but we remember the one when she met pre-K/Kindergarten teacher, Azel Prather from DC, who, after learning that many of his students couldn't afford haircut because they belonged to low-income families, teamed up with local barbers, hairdressers, and nail technicians to pamper his students. On the show, Ellen surprised him with a brand new Hyundai Sonata and $20,000 for his NGO The Prather Foundation!
Favourite hashtag: #BurningQuestions
Top 5 accounts followed: Justin Willman, Earth Wind & Fire, The Real Talk Show, Hillary Clinton, Brielle
ScooNews loves: The episode with Memphis high school teacher, Michael Scruggs, who is known to start his class every day with a special mantra – "I am number 1, we all are number 1. Scholars get scholarships, we all get scholarships." He's been motivating his students every morning like this for almost a decade now. Go, watch it on YouTube now!
Follow at: @theellenshow (IG & Twitter), @ellentv (FB)
Who: RuPaul Charles
Bio says: You're born naked & the rest is drag
X-Factor: One of the wittiest and most compassionate LGBTQIA+ artists to bring Drag-art to the international platform
Viral post: When RuPaul scared Jimmy Fallon on 'The Tonight Show' that mom Jimmy Fallon genuinely thought he'd been cancelled for calling RuPaul a 'drag queen'. But RuPaul was just joking and the video got millions of views overnight.
Currently talking about: Entering the Guinness World Records list for winning the most number of Emmy awards for Outstanding Host for a Reality or Competition show
Favourite hashtag: #DragRace
Top 5 accounts followed: J.K Rowling, Moira Forbes, Salon, Ts Madison, The Cut
ScooNews loves: RuPaul educates not just adults about the LGBTQIA+ community in an interactive and colourful way but also children. He/She recently inspired author Maria Isabel Sanchez Vegara to write a book called 'Little People Big Dreams,' which explains children about the LGBTQIA+ community in a friendly manner.
Follow at: @rupaulofficial (IG), @RuPaul (Twitter & FB)
Who: Joe Dombrowski
Bio says: Comedian from the 313 currently residing in the 206 which unfortunately doesn't sound nearly as hard
X-Factor: This educator and comedian is famous for his funny education-related social media content and most notably for his Spelling Bee prank video
Viral post: When he gave his students a fake spelling test
Current talking about: His Social Studies Podcast
Favourite hashtag: #TeacherHumor
Top 5 accounts followed: Andy Kindler, Gerry Dee, ClassCast Podcast, NatGeo Education, Meghan Mangrum
ScooNews loves: His teacher-memes like this one – "I'm not poor because I'm a teacher. I'm poor because of Amazon's 'Buy Now' button…and I'm a teacher."
Follow at: mrdtimes3 (IG, FB & Twitter)
Who: Eddie B
Bio says: Eddie B is comedy on steroids. He started comedy in his senior year in college and never looked back. He has entertained crowds all over the U.S…funny and real!
X-Factor: He's a school teacher turned stand-up comic. He developed himself as the voice of teachers with his brutally honest comedy.
Viral post: "What teachers really say"
Currently talking about: His virtual comedy show "Unmuted & Virtually Confused"
Favourite hashtag: #BoredTeacher
Top 5 accounts followed: Hilariously Infertile, MEL Science, Teach.org, Teachers Pay Teachers, Teachers Tips and Fun
ScooNews loves: His current take on homeschooling, Google classrooms and virtual learning while schools all over the world are shut down due to the COVID-outbreak
Follow at: @eddiebcomedy (IG & FB)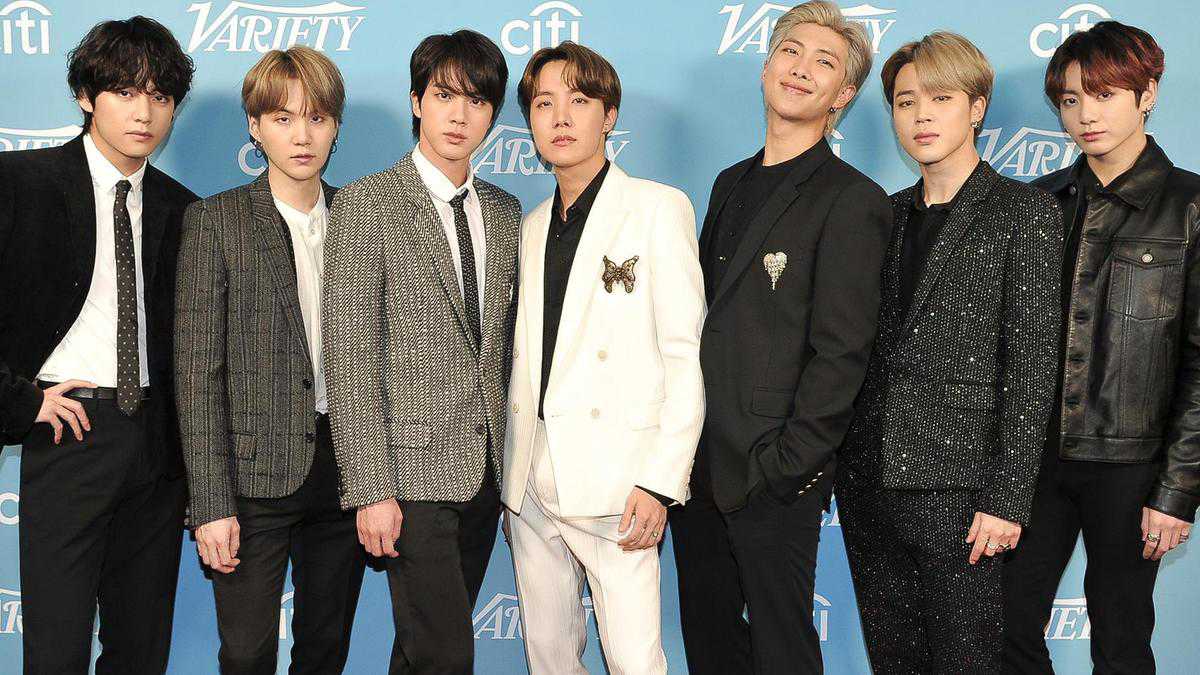 Who: BTS
Bio says: This is the Official Instagram for #BTS, 'Life Goes On' Out Now
X-Factor: 7 member band has immense love for each other, world-famous but humble. Lovely voices and mad dance skill.
Went viral: A mash-up video of members Jin, Suga, RM, J-Hope, Jimin, V and Jungkook dancing to a Bollywood song 'Des Rangila' surfaced on 15th August 2020 on IG @filmforfare. The video was dedicated to Indian Independence Day and read – 'Here's BTS and Team Filmforfare wishing everyone a very Happy Independence Day in India'.
Currently talking about: The band regularly talks about mental health, they believe those who have an international platform and millions of listeners should talk about these pressing matters.
Favourite hashtag: #BTS
ScooNews loves: Their lyrics usually focus on the themes of mental health, troubles of school-age youth, loss, the journey towards loving oneself, and individualism. Also, listen to the speech BTS delivered at the United Nations Group of Friends of Solidarity for Global Health Security.
Follow at: @bts.bighitofficial (IG), @bts_bighit (Twitter), @bangtan.official (FB)
Who: One Voice Children's Choir
Bio says: We hope to spread a positive message and inspire the world with our music. Singing to make the world a better place!
X-Factor: Synchronisation, melody and a whole lot of adorable children all dressed in the colour theme performing a vast selection of music
Went viral: In 2014, the choir received national attention after releasing their performance of the Disney song "Let It Go"
Currently talking about: Christmas holiday music 'Mary, did you know' and 'The More You Give The More You'll Have!'
Favourite hashtag: #OneVoice
Top 5 accounts followed: Good Morning America, The Ellen Show, The New York Times, The Tonight Show, Disney
ScooNews loves: This non-profit organisation brings together children and teaches them good music. The members meet up every week once to practice and perform over 50 times a year. The songs always mean more than the lyrics, the children bring a sense of unity for the world to see.
Follow at: @onevoicechildrenschoir (IG), @1VoiceChildrens (Twitter), @OneVoiceChildrensChoir (FB), One Voice Children's Choir (YouTube)
6 Times Kindergarten Teachers Turned Halloween Into Class Lessons
Let's learn some cool DIY lessons!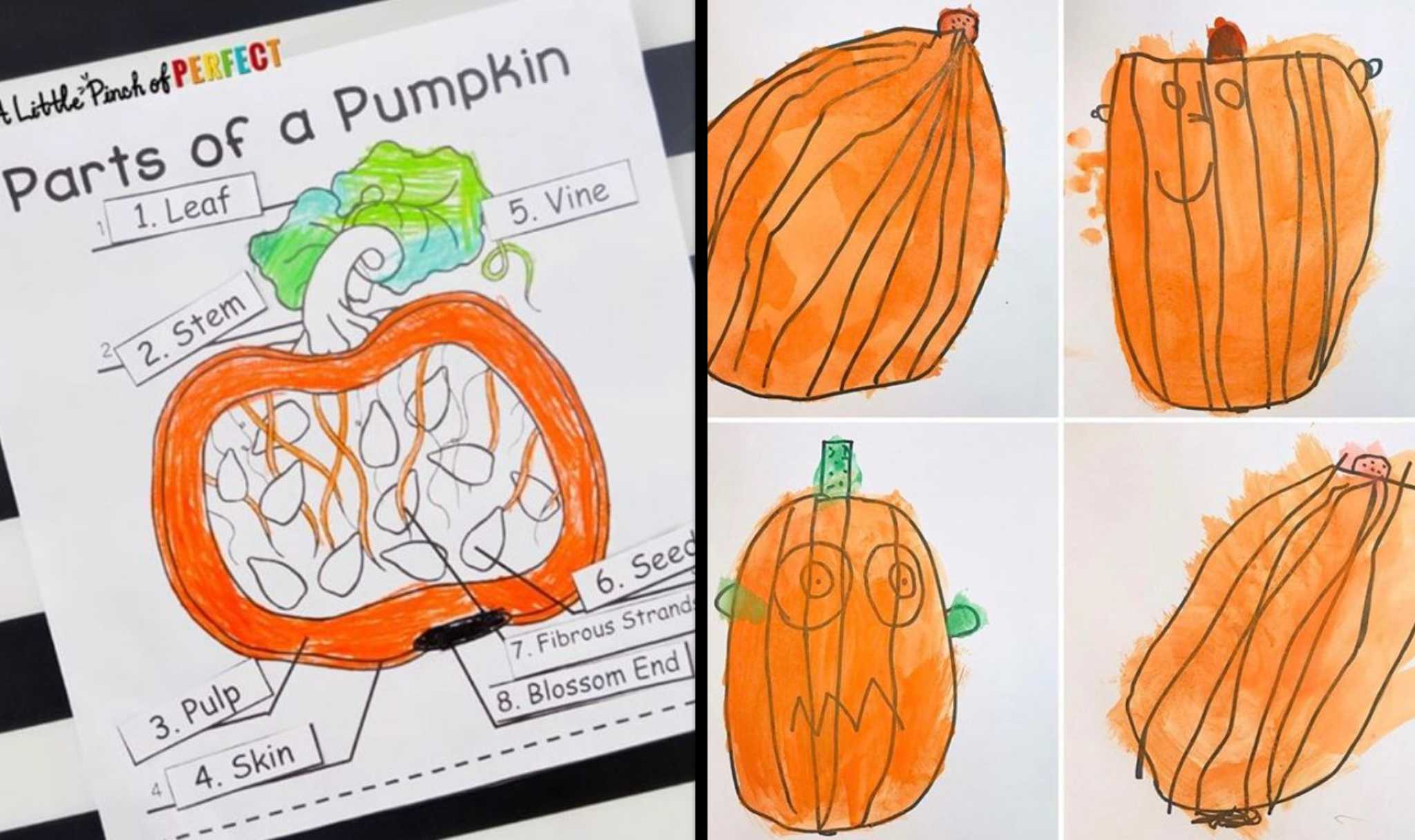 We love how innovative and interesting teachers are. They always know how to manifest their best at every occasion, don't they?
Recently it was Halloween and boy, did they surprise us again! Internet is flooding with unique pictures and videos of creative activities that some pre-primary/primary school teachers pulled for their beloved students making the celebration scary-fun for everyone.
While some of their innovated kids' activities involved easy mathematical problem-solving and science lessons, others taught life skills like observing shapes and colors of this huge, orangish-yellow fruit.
From DIYs to science experiments to even motor skills, here are some super fun classroom glimpses commemorating the end of October.
1. This one is using art to teach math. To set this up:
Lay some butcher paper on the table.
Draw some Halloween shapes all over it.
Write down a number on each picture.
Put out some festive counters.
This activity teaches kids number recognition, sequencing, colour recognition, and motor skills.
2. Pumpkin carving is fun but have you tried teaching them pumpkin's anatomy? This educator has taken the opportunity to tell her little learners about the inside parts of a pumpkin. See how words like skin, pulp, seeds, stem, fibre strands, etc. are taught here.
3. With the help of a simple Halloween-themed paper cut-out, this activity involves finding the same letter that's spread all over the design, amidst the various other letters. Looks easy? We think not.
4. How to better your students' observation skills? Simple – place pumpkins of all shapes and sizes in front of them and let them draw the way they see this fruit! Here are some adorable results:
5. This teacher has integrated math, science, and social studies together into the thematic activities. One such game includes measuring the circumference of the pumpkin using chain-links and comparing the result with the figure they estimated before doing so.
6. And here comes our favourite teacher. This one may not be teaching any new skill to her students this Halloween but is making sure they become confident and content individuals and keen learners. She believes that like other subjects, art, too, requires step-by-step guidance. She calls this 'Directed Drawing.' According to her, drawing may not come naturally to many kids but with right guidance, they definitely can learn! We second her.
ScooReview: 'I Am Kalam' is a Riveting Story of a Child's School Dream
The film is about an impoverished village child who calls himself Kalam after the former Indian President because he wants to become like him.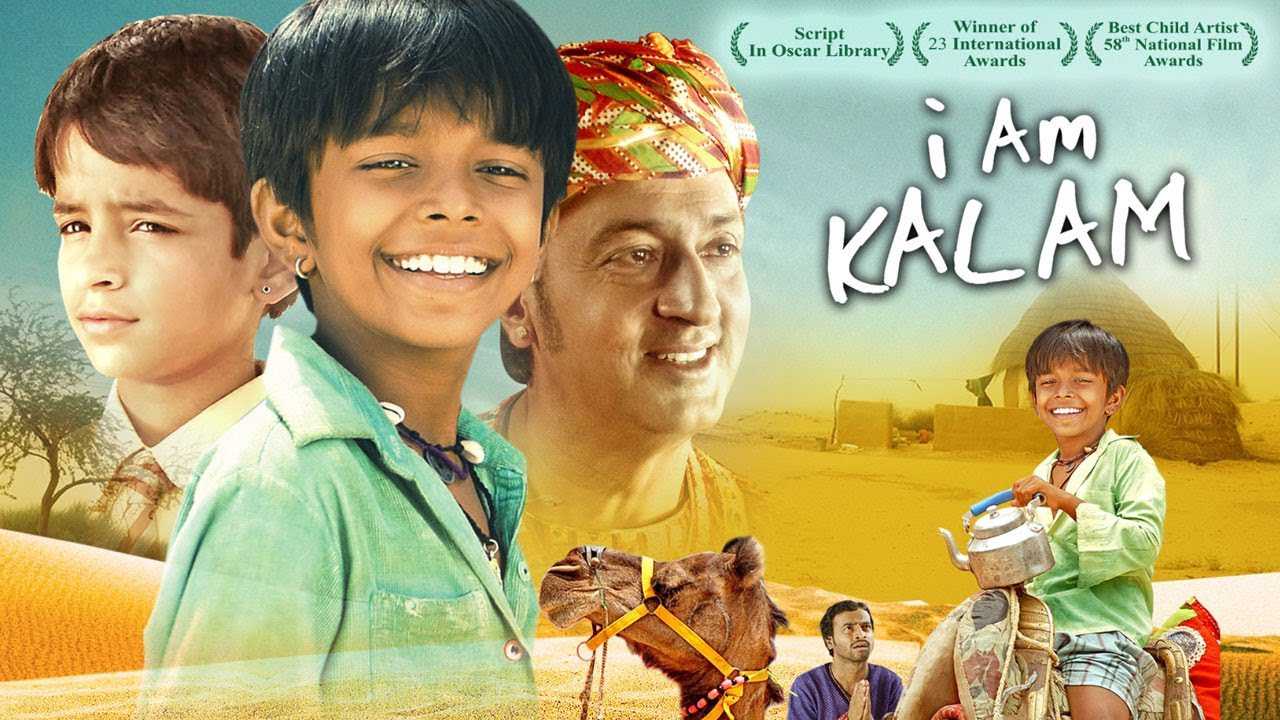 I Am Kalam is a beautiful film produced by the non-governmental charity called Smile Foundation. The reason behind making this movie was to bring awareness to people about the educational inequality prevailing in India.
I Am Kalam is a 2011 film, which was way ahead of its time. This is the story of a boy from a poor family who works as a child labourer at a highway-side cafe (aka dhaba). Irrespective of the problems in his life, he is a happy child with a simple dream to become someone like Dr. APJ Abdul Kalam.
The plot has the protagonist Chotu being sent to a dhaba to work and earn for the family. Here, he befriends the royal heir, Rannvijay, of a neighbouring resort's owner, who's his age. Every day, Chotu dreams of wearing a tie and uniform to go to school, just like Rannvijay, as he has an unusual thirst for education and knowledge. He then chances upon the Republic Day Parade and Dr. Kalam's salutation march. Curious, he finds out about the President and instantly decides to become like him. From here, he begins to call himself Kalam.
As the story progresses, he meets a foreigner woman who tries to convince his mother to let him study as he is a bright kid, but since the family's circumstances aren't in favour, he is denied an education. As a consequence, Chotu aka Kalam decides to run away to Delhi to meet the President and give him a letter. In this, he writes about how he wants to become like the President of India and thanks Dr. Kalam for making him realise his dreams. Meanwhile, every one from his family comes running after Chotu to find him in the new city. They finally track him down and a relieved Rannvijay and zealous Chotu hug each other with joy.
In the end, Rannvijay's father offers Chotu's mother work at his resort and agrees to pay for Chotu's education and send him to the same school as Rannvijay's. That is when Chotu says he wants to pay for his education on his own and the movie ends with both Chotu aka Kalam and Rannvijay boarding the school bus in their school uniforms.
Conclusion:
The plot shows that equality in education is still a mere thought and that ideas are still being built around the education for underprivileged. The movie is, without a doubt, an eye-opener for the education sector in India.
The child named Chotu, with the sole dream of education, depicts the scenario of the underprivileged communities in our country and the inequity of education a majority of kids his age face. With this film, Smile Foundation wanted to press on the matter a decade ago. Clearly, the great scientist, an exemplary leader and a visionary teacher, Dr. Kalam, is a huge inspiration behind the script. The film ends on a promising note that where there's a will, there's a way. But most importantly, it teaches us that nothing can stop a child from grabbing his right to education if his determination is strong.
Wisconsin Teacher Sings FRIENDS Parody Version For His Students 
Paul Miller, a teacher in the United States, welcomes his new class for a new (remote) session in a very delightful and interesting way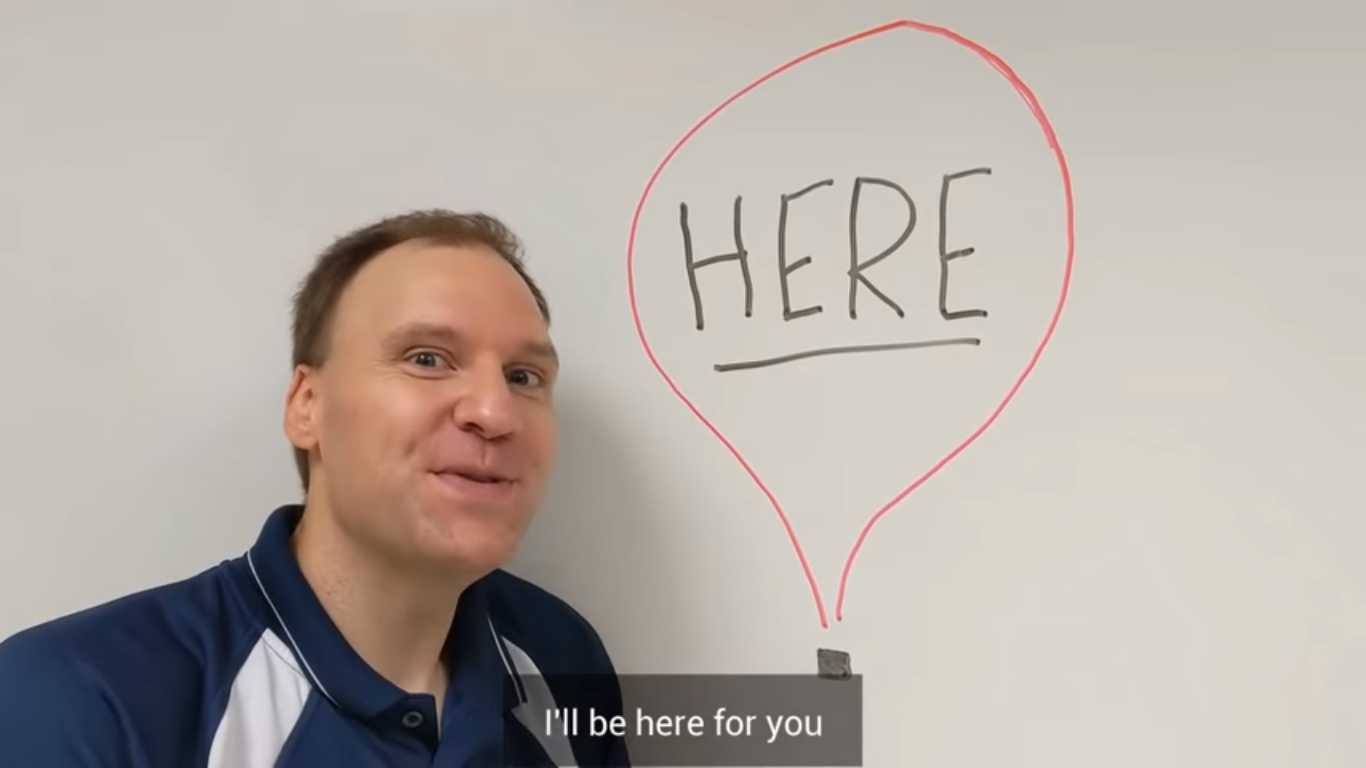 Who doesn't remember the iconic 90's American sitcom F.R.I.E.N.D.S about six friends living in New York, that was premiered for almost a decade? Recently, a teacher in the USA went viral after he used its famous title song to cheer his students up while the schools are closed.
Paul Miller, a teacher of Appleton East High School in Wisconsin, created a parody of the FRIENDS theme song 'I'll be there for you' to virtually welcome his students in the new session. His parody implied that he shall always be around to support his students and that they can count on him even if they cannot meet him in person.
His song's lyrics say – "So no one told me that life was gonna be this way. I got my lessons ready, but the students are MIA… I'll be here for you when you're learning at home. I'll be here for you, and you'll watch me on Chrome."
Since his school decided to reopen remotely for the new session, this English teacher's efforts felt right in every way to bring hope and joy among the excited young students.
Miller said that his 'welcome ritual' has been consistent over the years, though this year he did have to be a little extra creative. How amazing that he chooses to sing to his students every year, right?
He said, "Obviously, I am not an expert musician. My intent is to show them that I am not afraid to take a risk and I want them to push themselves as well. This year, I have no live students because our district is fully virtual. So, I decided to put the ukelele down and make a music video to send home to my students."
Well, we must say his artistic imagination was surely loved by his pupil as well as the people on the internet. See for yourself!
ScooReview: Coach Carter, A Film Based on The Beautiful Mentor-Mentee Relationship in Sports
Its time to watch a sports movie, Coach Carter, starring none other than Samuel L. Jackson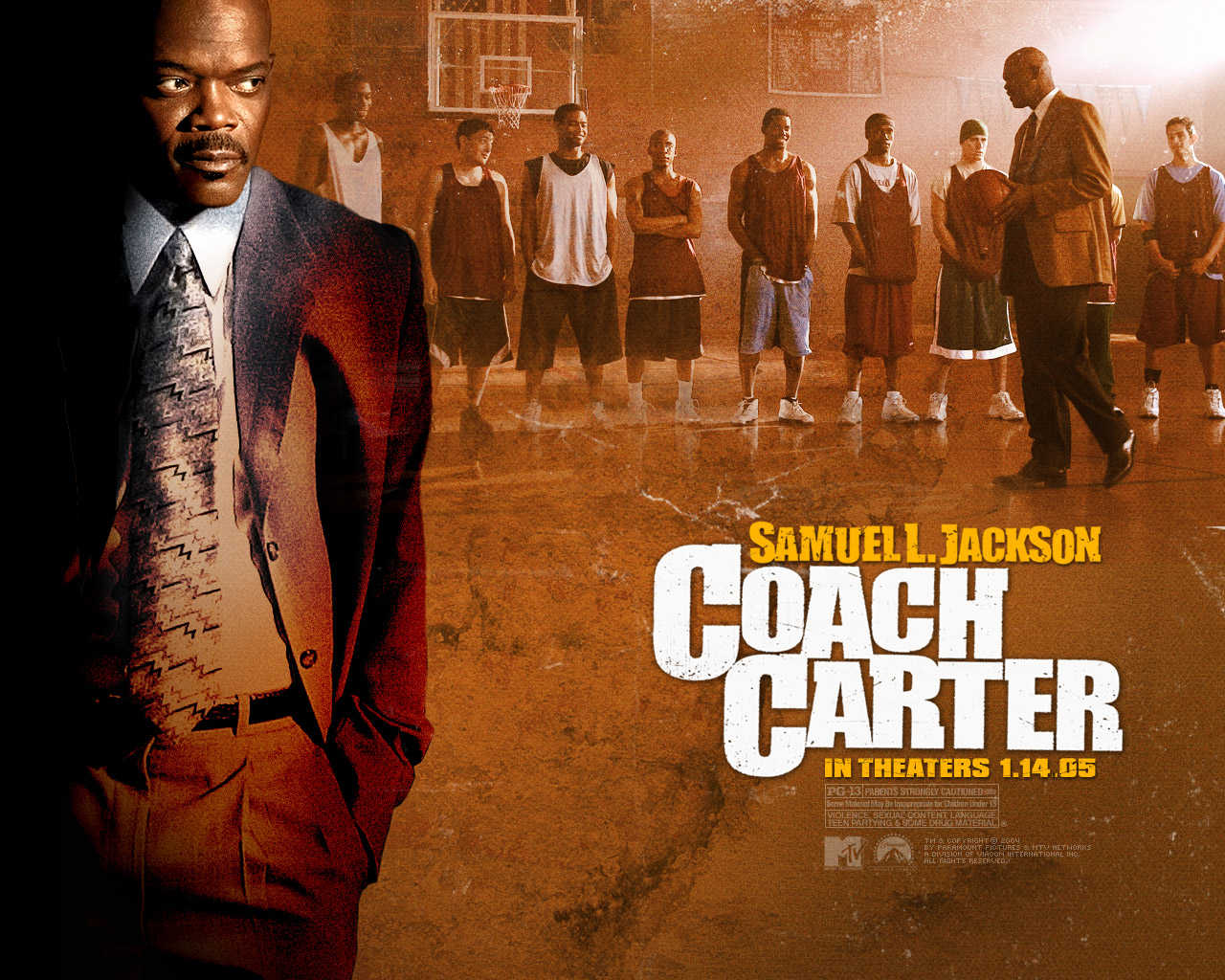 Coach Carter, directed by Thomas Carter and starring Samuel L. Jackson as Coach Carter, is an Americal film in the genre of sports teen drama.
The film is based on the true story of Richmond High School in California and their basketball coach, Ken Carter. They made headlines in 1999 for suspension of the undefeated high-school basketball team due to poor academic results.
The story revolves around Coach Carter and his basketball team in high school. He gets hired as the coach because of being the alumni and ex-team player for the school. Though hired only to better the game of the team, he takes care of their academic scores, too, and makes them abide by a contract which obligates the players to maintain a minimum academic grade if they want to play for the team.
But Coach Carter, when learns of bad grades of the players, suspends the team from playing. He asks the performers to improve their grades as he wants them to have other options than basketball in life. Initially misunderstood and opposed by the board, Coach Carter's intension and motives get clear to the players and they finally begin to strive hard to advance their academics to be able to play again.
Eventually, all the delinquents and rowdy students realise what their coach has been saying all along, and although they do not win the final game, they get praised by their opponents and coach for the brilliant show and team spirit.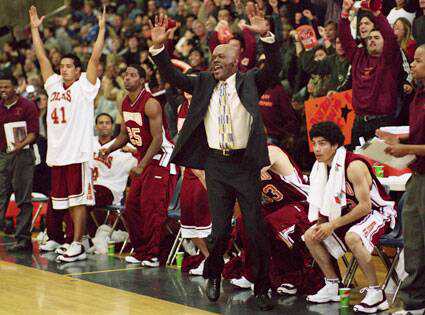 Lesson
There can be times when students reject teachers and their philosophies and not understand what they are doing and why. The moral of the movie is that teachers always think ahead for the betterment of their pupil. With this film, we learn to invest trust in our educators and develop the patience to understand their motives. Because, at the end of the day, teachers only love to see their students succeed, don't they?
5 Indian Podcasts For Teachers & Students on Wildlife, Feminism, History, Science & More
Here is a list of some Indian podcast channels to introduce your students to, talking about animal cruelty, history and science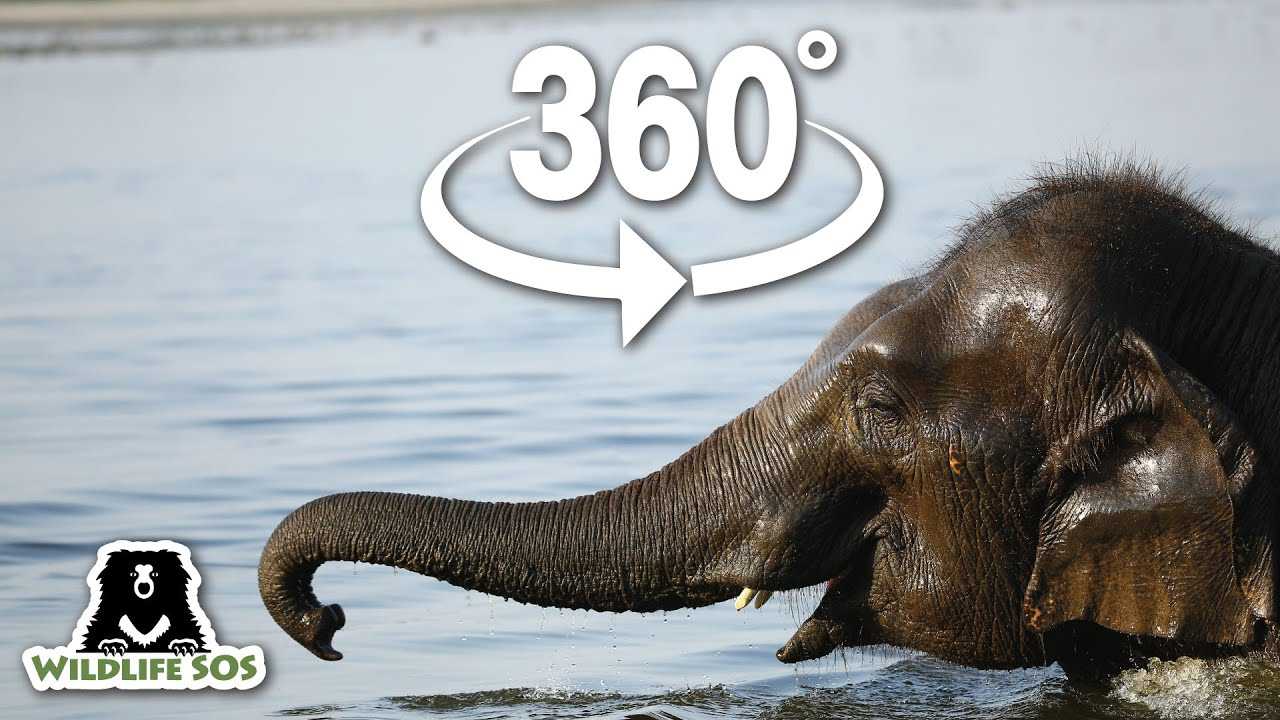 The Podcast culture is not a famous one in our country but a budding one for sure. A podcast is an episodic series of spoken word digital audio files that a user can download to a personal device for easy listening.
While the schools are closed, take this opportunity to introduce your students to Podcasts as they learn some hard facts about the most pressing issues in our country and the world at large.
Wildlife SOS was established in 1995 by a small group of individuals inspired to start a movement and make lasting change to protect and conserve India's natural heritage, forest and wildlife wealth. Today, the organisation has evolved to actively work towards protecting Indian wildlife, conserving habitat, studying biodiversity, conducting research and creating alternative and sustainable livelihoods for erstwhile poacher communities or those communities that depend on wildlife for sustenance.
https://wildlifesos.org/get-involved/podcast/
Mick Sullivan created The Past and The Curious in 2016 and it is a work of love. Since then people from the founder's friends and family have joined in as well. A History Podcast for kids, parents, teachers alike.
https://thepastandthecurious.com/
The Life of Science is a travelling feminist science media project run by Aashima Dogra and Nandita Jayaraj which tells the story of women scientists around India. It is a good way to introduce children to our country's most prominent women from science and their accomplishment, and parallelly tell girls what they can achieve.
https://ivmpodcasts.com/thelifeofscience
Kidnuz podcast, a new Podcast channel, that introduces children to current affairs of the world in a kid-friendly manner. No, they do not talk about crimes or any other hard-hitting topic, but positive and inspirational news that are age-appropriate.
https://www.kidnuz.org/podcast
But Why is a podcast for curious kids, the ones who are highly observant and curious about the most trivial things in their surroundings. In this podcast, kids lead the episodes by asking questions about anything that tickles their fascination. Answers to such questions are then followed up on the podcasts.
https://www.vpr.org/programs/why-podcast-curious-kids#stream/0
Life Lessons & DIY 'Watch & Make' Session From Harry Potter Films For Kids
A way to teach important life lessons while letting the children enjoy some movie time!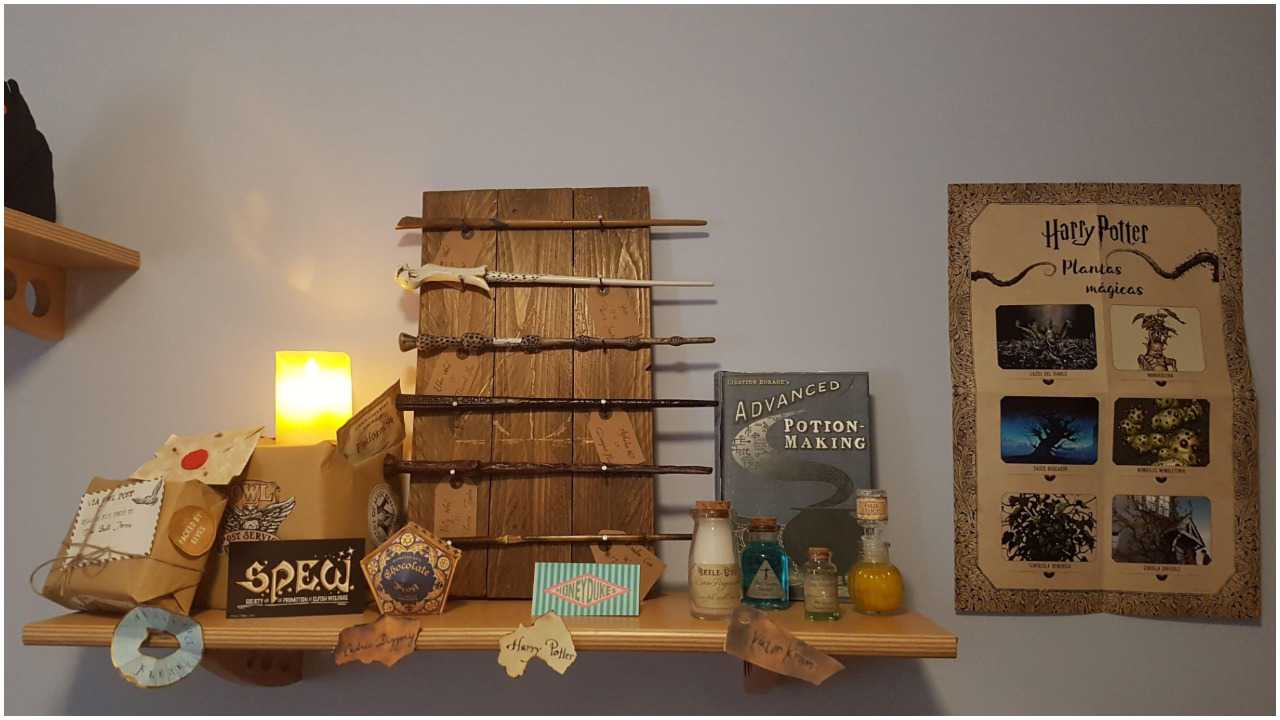 Watching movies and entertainment series online more frequently has become a part of the 'new normal.' Keeping up with the trend, teachers can encourage their students to watch children-friendly movies that can also bring some kind of information or a lesson to them.
Family-fantasy is a genre of shows/movies that explores the imagination of the viewers as well as entertains them. Children's films made by, for example, Disney have some deep-rooted meaning to their scripts. Also, consider the Harry Potter franchise. The third movie in the series, Harry Potter And The Prisoner of Azkaban, has many interesting lesson points if read between the lines.
Check them out here:
Make your own future: A character in the movie called professor Trelawney teaches young witches and wizards the art of predicting the future. At one point, they realise that even after predicting the future, it isn't always accurate. This shows one shouldn't listen to what others say about their future. As teachers, you can explain to the students about how it's up to them to choose their ultimate path.
Focus on the good: When Harry (the protagonist) casts 'The Patronus Charm' to wad-off dementors (creatures of negative energy), he needs to think of his happiest/positive memory to conjure the charm. It shows how being positive or recalling good memories can change one's mood because "happiness can be found in the darkest of times if one only remembers to turn on the light."
Keep an open mind: Don't believe everything you hear. During the film, we find out Sirius Black (the prisoner) isn't who Harry thought he was. Teachers can tell the children that there's always more than one side to a story and that they shouldn't jump to conclusions or judgment until they've received all the facts.
Students could also be motivated to indulge in some DIY activities inspired by the Harry Potter franchise. Here's how:
Make a magic wand: One of the first few cool things about Harry Potter is the wands all witches and wizards use, and so can your students and you! Take a chopstick (wooden), a thread to ⅓ of the top and paint it a wood-brown colour. They could take inspirations from the different pictures of wands of the Potter franchise.
Talk about boggarts: A boggart is a shapeshifter that turns into your worst fear. Sit down and talk about fears with students, and to make it more fun, tell them to think about what their boggart would turn into after using a Riddikulus charm. Act it out or draw it if you want to have a good laugh.
Platform 9 ¾: The King's Cross Station in London is a magical portal to reach to platform 9 ¾ for the Hogwarts Express that takes you to the magic school Hogwarts. Take a large chart paper, dip a sponge (anything rectangular-shaped) in colour and print bricks on the chart. Cut the chart in the middle and write 'Platform 9 ¾' on it, for your own portal to Hogwarts Express!
Pumpkin juice: The characters mention pumpkin juice and are seen drinking it many times. Making your own Potter-special drink should be fun and, in fact, there are more dishes that can be inspired by these films. Make a tall glass of cold-coffee/shake (yellow/cream coloured) and put some whipped cream on it to make your pumpkin juice/shake!
Floating candles: The Hogwarts great hall ceiling is shown holding charmed candles that float in the air. Your students can have their own floating candles, too. Draw candles on a white chart paper, cut them out and paint the flames. Then thread a thin string from the flames and hang them.
There are many more ideas that can be checked on YouTube/Pinterest for your students to have a fun art lesson. This could be an interesting 'Watch & Make' session while learning a thing or two about the real world through a world of fiction which Author JK Rowling has so wonderfully penned down. In fact, her life story and achievements so far in this patriarchal world have their own lessons to inspire youngsters.
Source Credit: https://www.chicagoparent.com/play/indoor-fun/watch-this-do-that-harry-potter-and-the-prisoner-of-azkaban/
10 Educational Netflix Series: Must-Watch For Students & Teachers
Learning is not limited to the classroom. For a more vivid and enriching experience, these 10 Netflix Series are a must-watch for every curious being.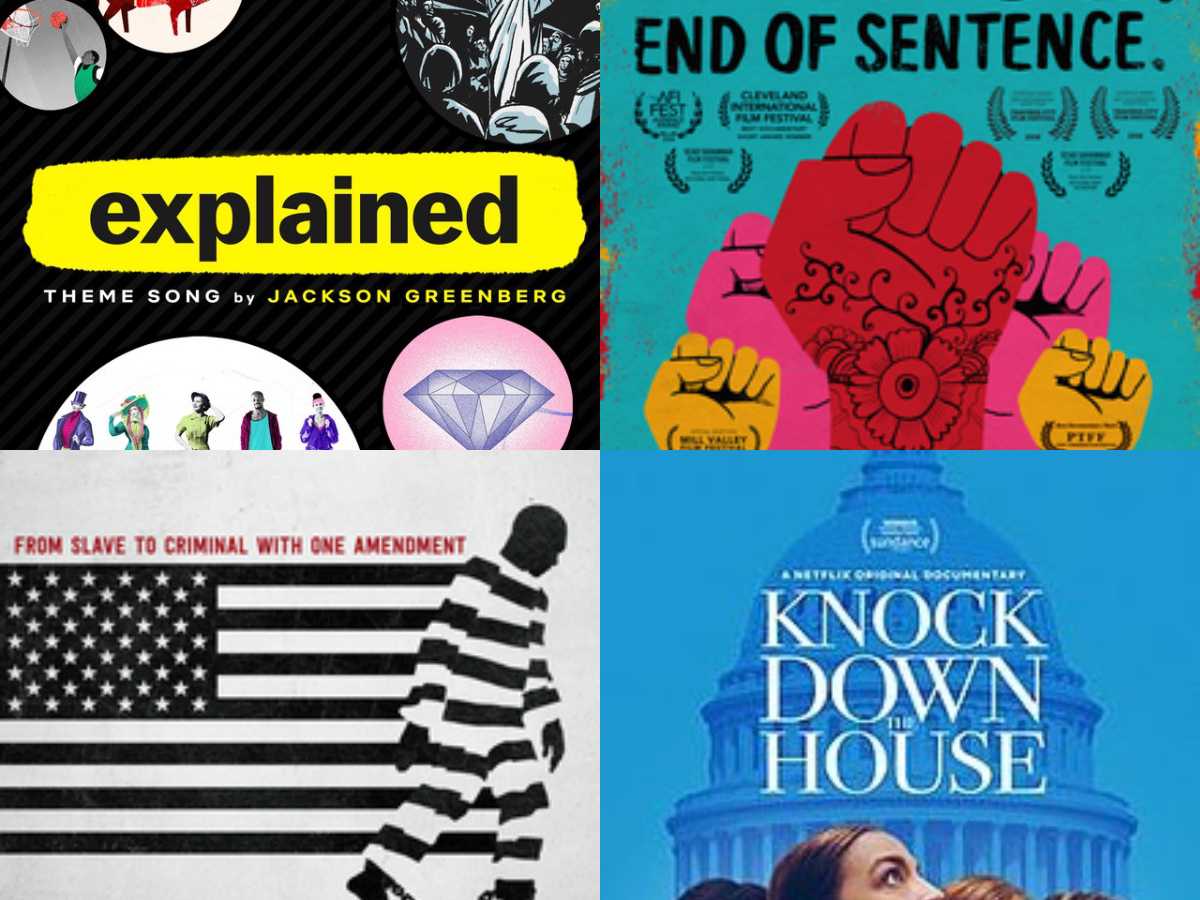 Netflix has been streaming movies, documentaries, and tv-series of multiple genres, attracting people from different walks of life. There are some series and documentaries which are quite fascinating for classrooms as well. They talk about multiple issues and concepts from wildlife protection to gender-based issues that can educate the young students. Here is a list of 10 such programs which are a must-watch to enhance our knowledge banks.
1. Our Planet: Our Planet, narrated by David Attenborough, is a ground-breaking and honest series on the flora and fauna. It reflects on the issues that have been intentionally or unintentionally skipped in other series under this genre. It has been filmed in more than 50 countries and covers the diversity of species from coastal areas to grasslands.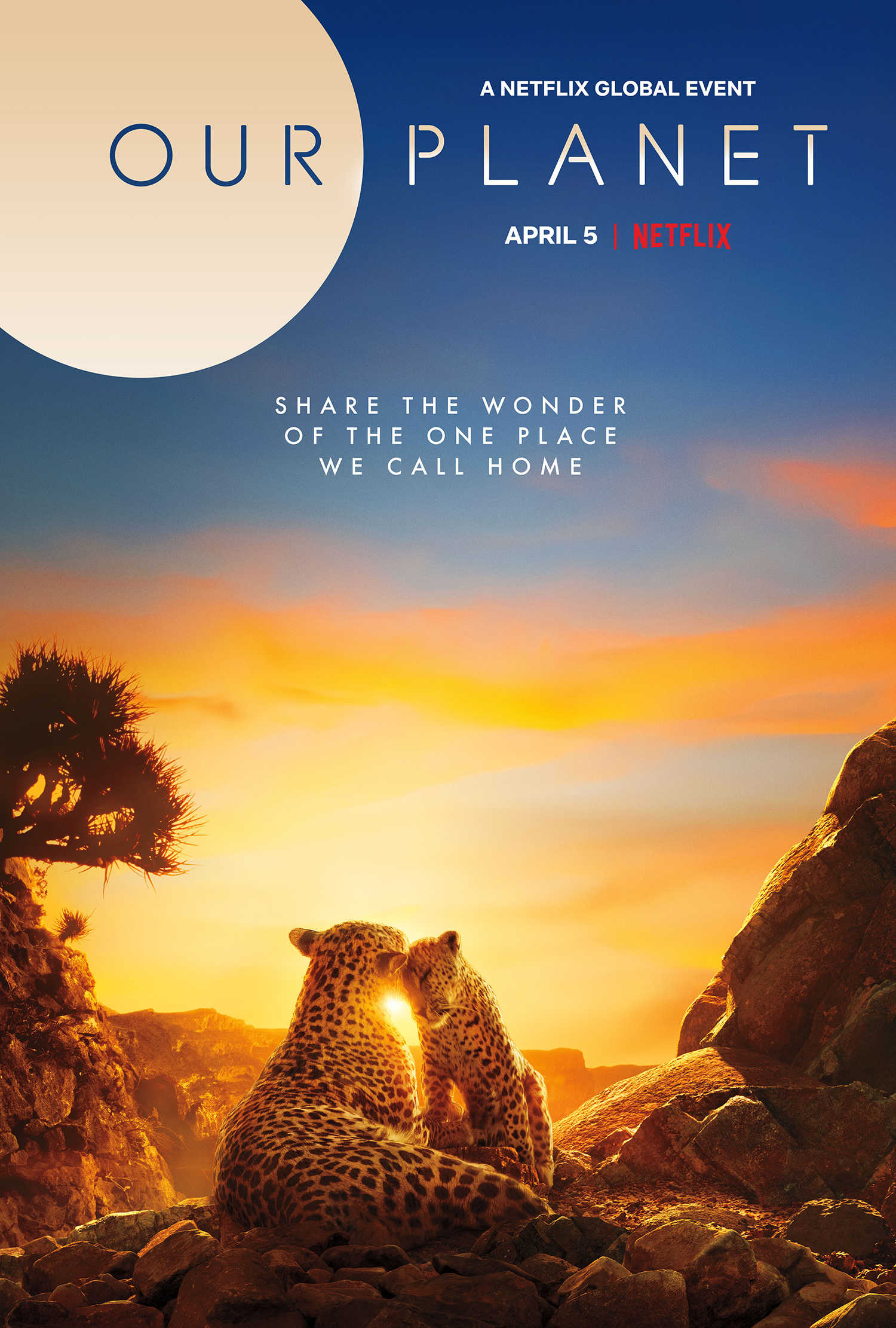 2. Chasing Coral: Directed by Jeff Orlowski, it is a compilation of hard work done over a span of three years, with 500+ hours of underwater shoots, across 30 countries with the support of more than 500 volunteers. The movie sheds light on the depleting number of coral reefs and tries to find the underlying causes of such activity. The team's work did not end with just this movie, they went beyond and started an impactful campaign afterwards.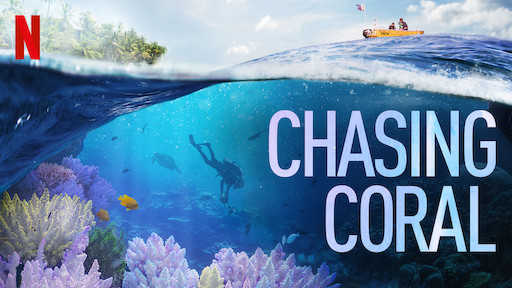 3. 13th: The movie 13th by Ava DuVernay is inspired by the 13th Amendment to the American Constitution. It is a depiction of racial inequality, unjust system and police brutality. The documentary has testimonies from different advocates and scholars on this topic and reasons for a large number of African-Americans in the prison. The message of the documentary is lucid and a must-watch.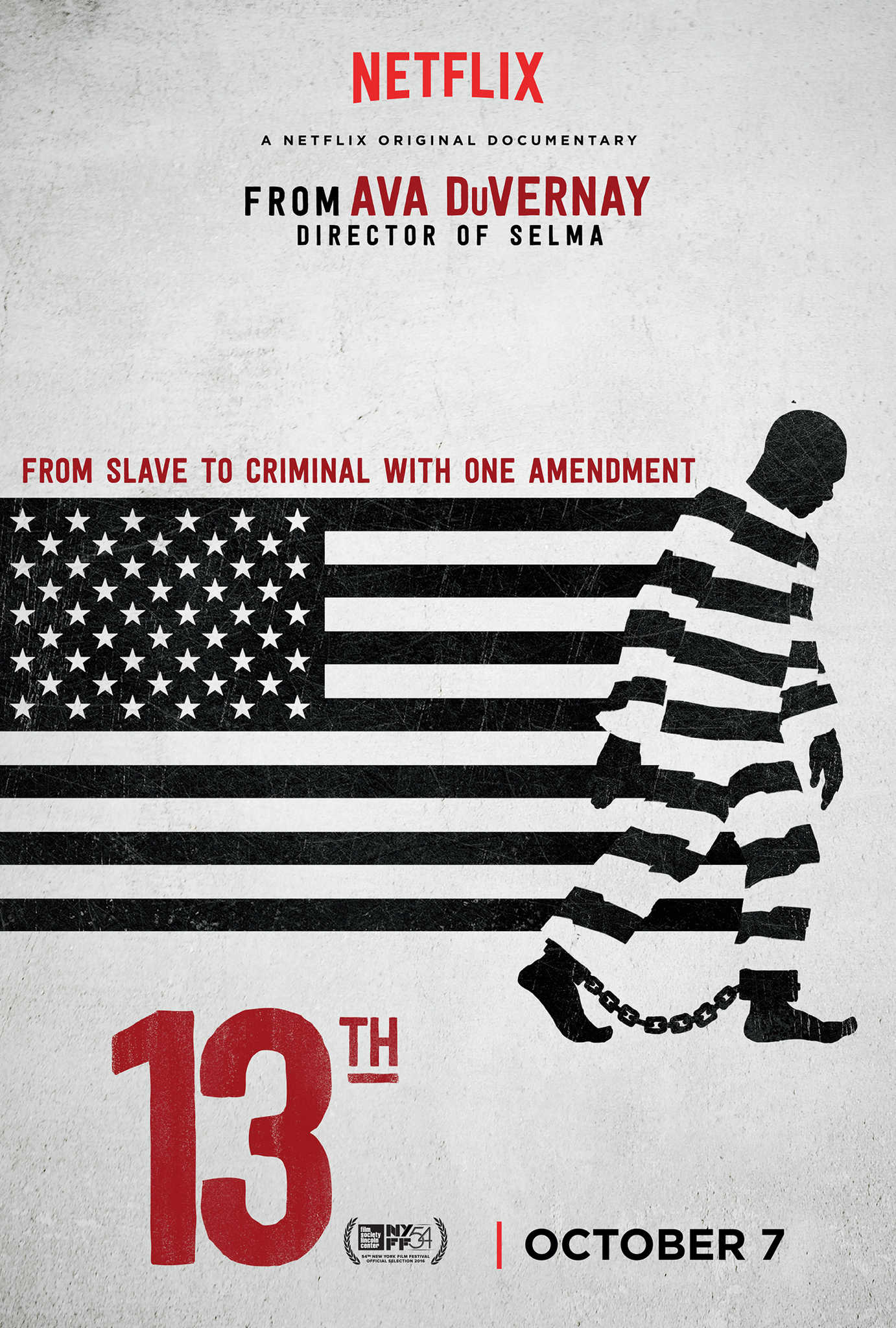 4. Knock Down the House: Directed by Rachel Lears, it is the life-story of four women who aspire to change the face of American Politics and enter the field in 2018 for the Congress race. This emotional and touching documentary follows their life-struggles, their effort and campaign stories.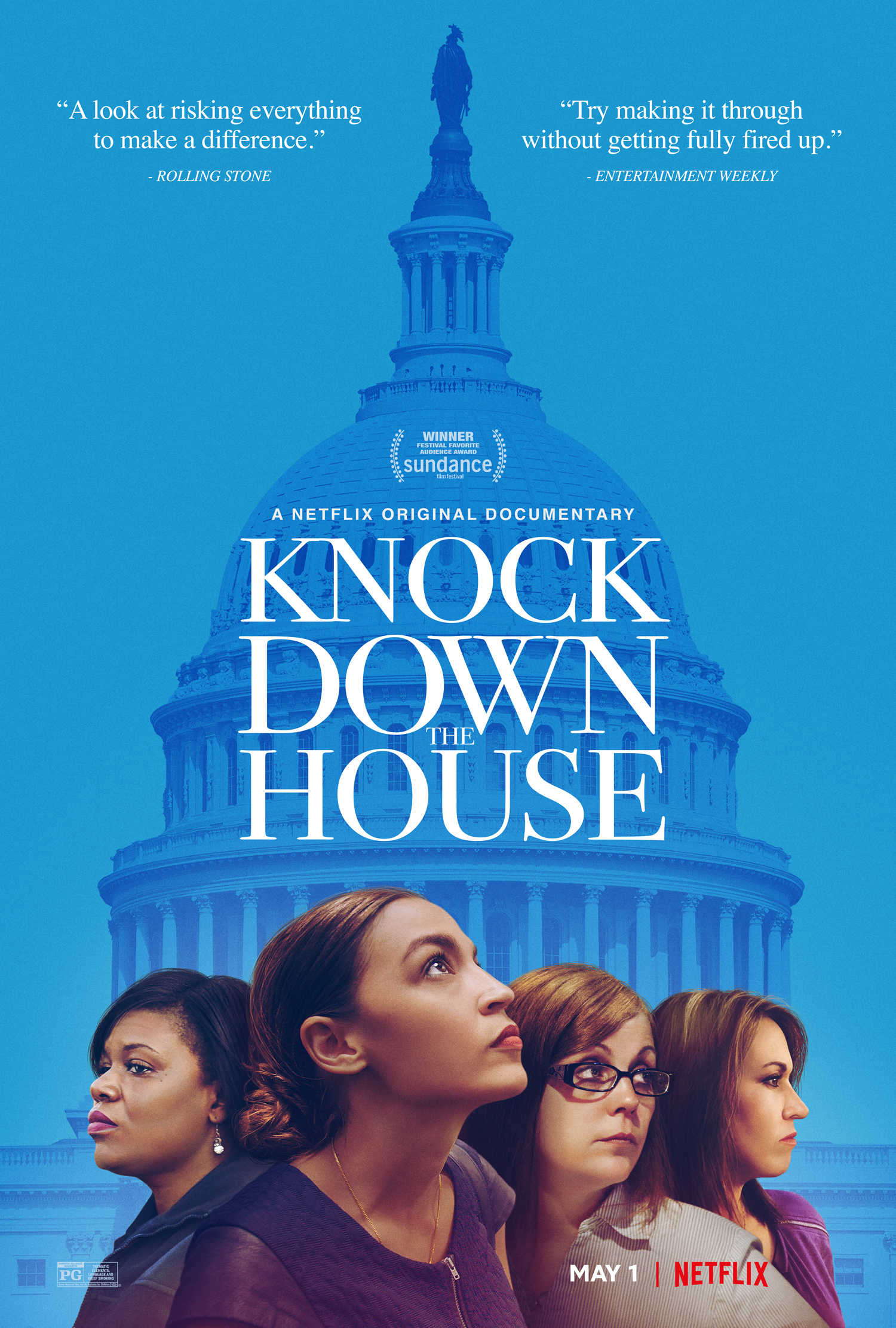 5. Period. End of the Sentence: This documentary film by Rayka Zehtabchi is focused upon menstruation, which ideally should be listed as one of the important issues but has been ignored for decades, especially in the Indian context. The plot of the film is set-up in rural India, where stigmas and taboos over period persist and people prefer not to discuss it. The film is about a group of women who revolt against the existing treatment to menstruation and create an impact by producing sanitary napkins at lower costs to ensure their feasibility for all.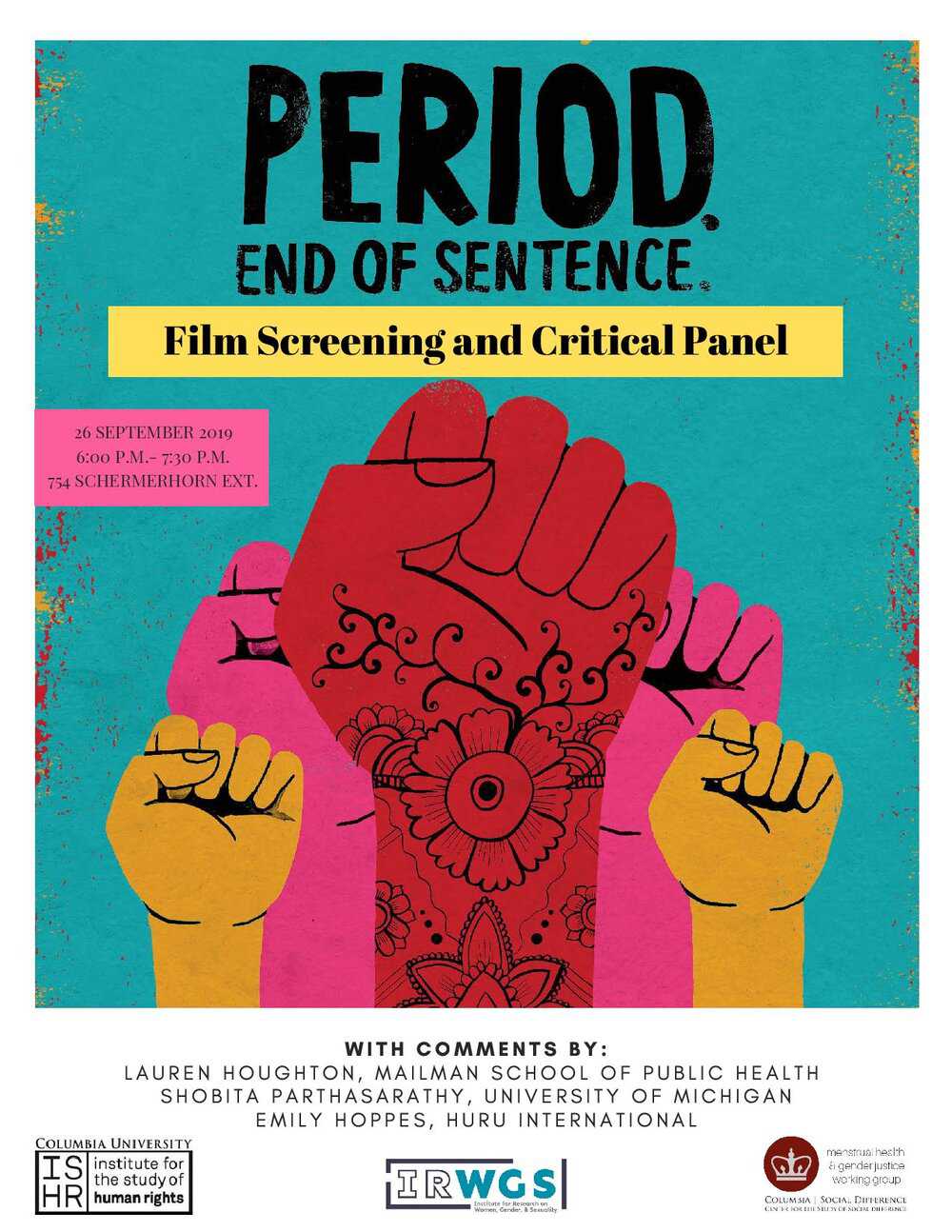 6. The White Helmets: The White Helmets is a British short film on the work done by a relief and rescue crew in Syria and Turkey. The film has been directed by Orlando von Einsiedel and reflects on the daily operations and struggles of the Syrian Civil Defence, also known as The White Helmets.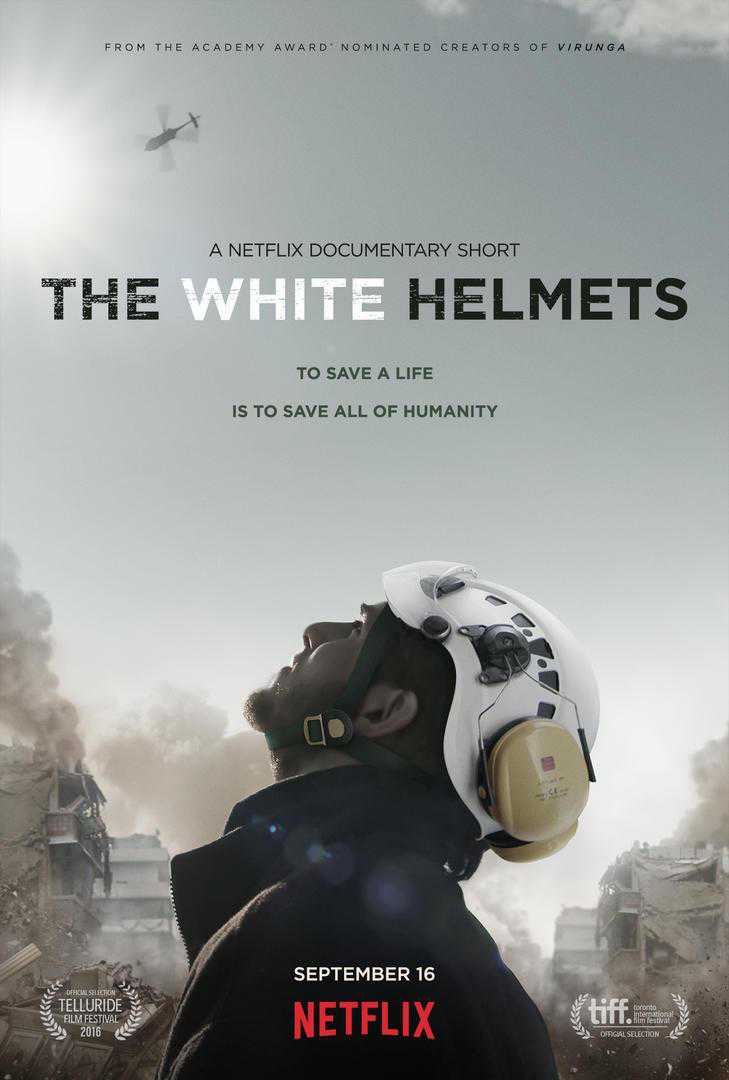 7. Zion: Zion is a short film by Floyd Russ about a teenager Zion Clark who was born without legs and has lived in foster care for years. It is an inspiring story of a determined young man who wanted to make it in wrestling despite all the odds.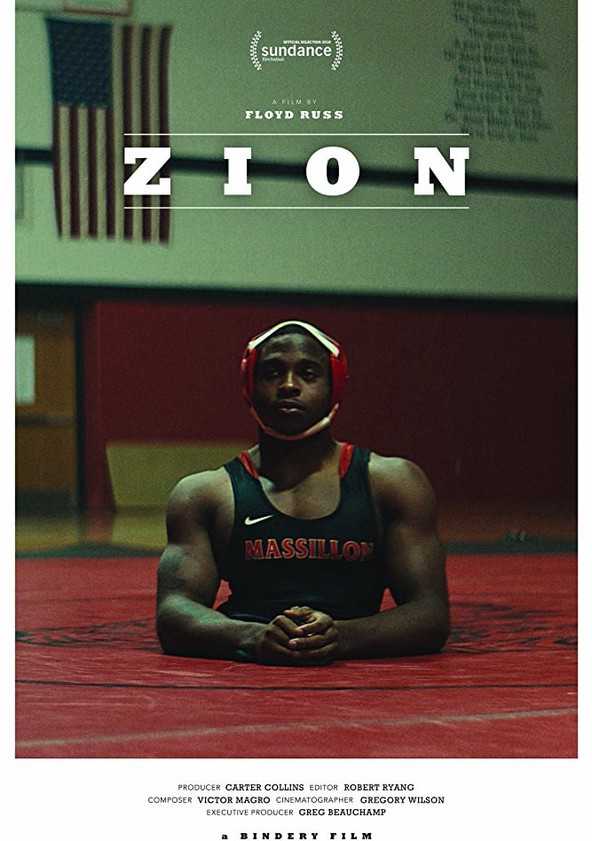 8. Explained: Explained is a series by Vog Digs, where a plethora of topics have been discussed from politics to music. It aims to explore cultures, trends and anything relevant happening across the globe, with interviews and explanations by experts in the areas. It touches upon when sound becomes music or why women are paid less or the growing water crisis in the world. It is a well-research series and highly recommended for the inquisitive young minds.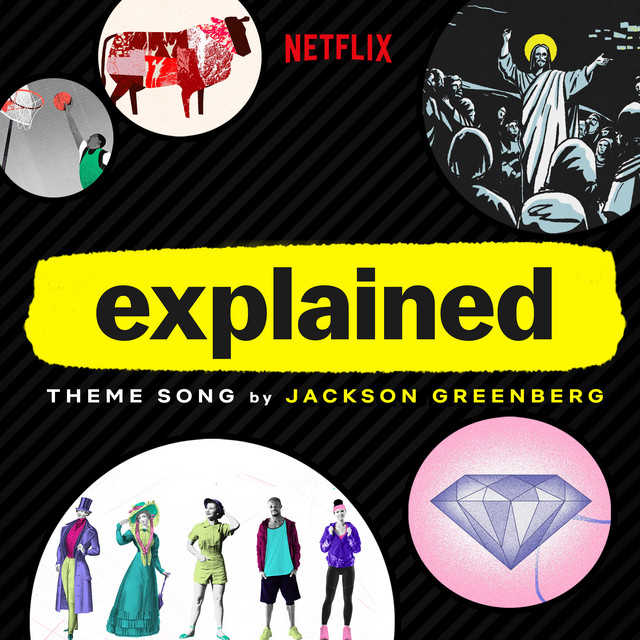 9. Abstract: Abstract by Mark Mothersbaugh is a series about the aspects of design and its existence in our daily lives. It dives into a different inspiration of designers, who changed the landscape and our perspective of seeing the world. It has talked about Tinker Hatfield's experiences which shaped his ideas about the Air Jordan series to Es Devlin stage designs.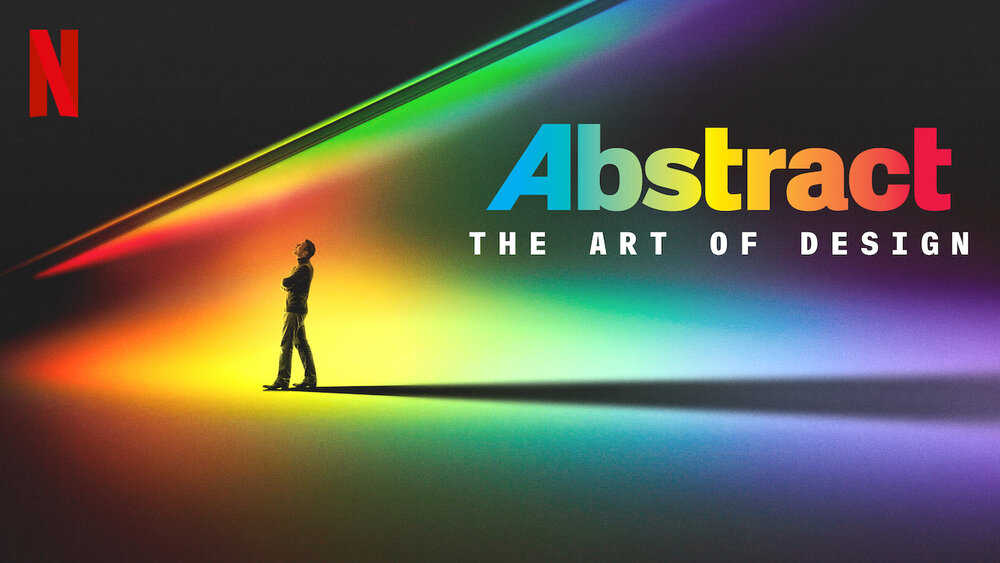 10. Babies: It explores the life of infants in the first year of their life. The series is based on ground-breaking science and reflects on the statement of 'what it means to be a human can be found in the youngest creatures.' The series observes the emotional bonding between the parent and the child and how it affects the baby's crawling, first words and sleep patterns.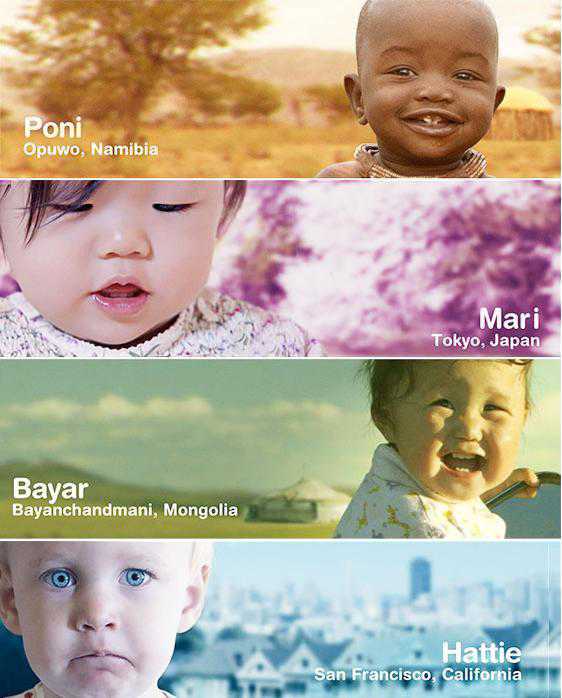 ScooNews' Tribute to Irrfan Khan: Hidden Lessons From His Films For Educators
Here is a list of top movies starring Irrfan Khan followed by the lessons in them, we believe, the education sector can benefit from.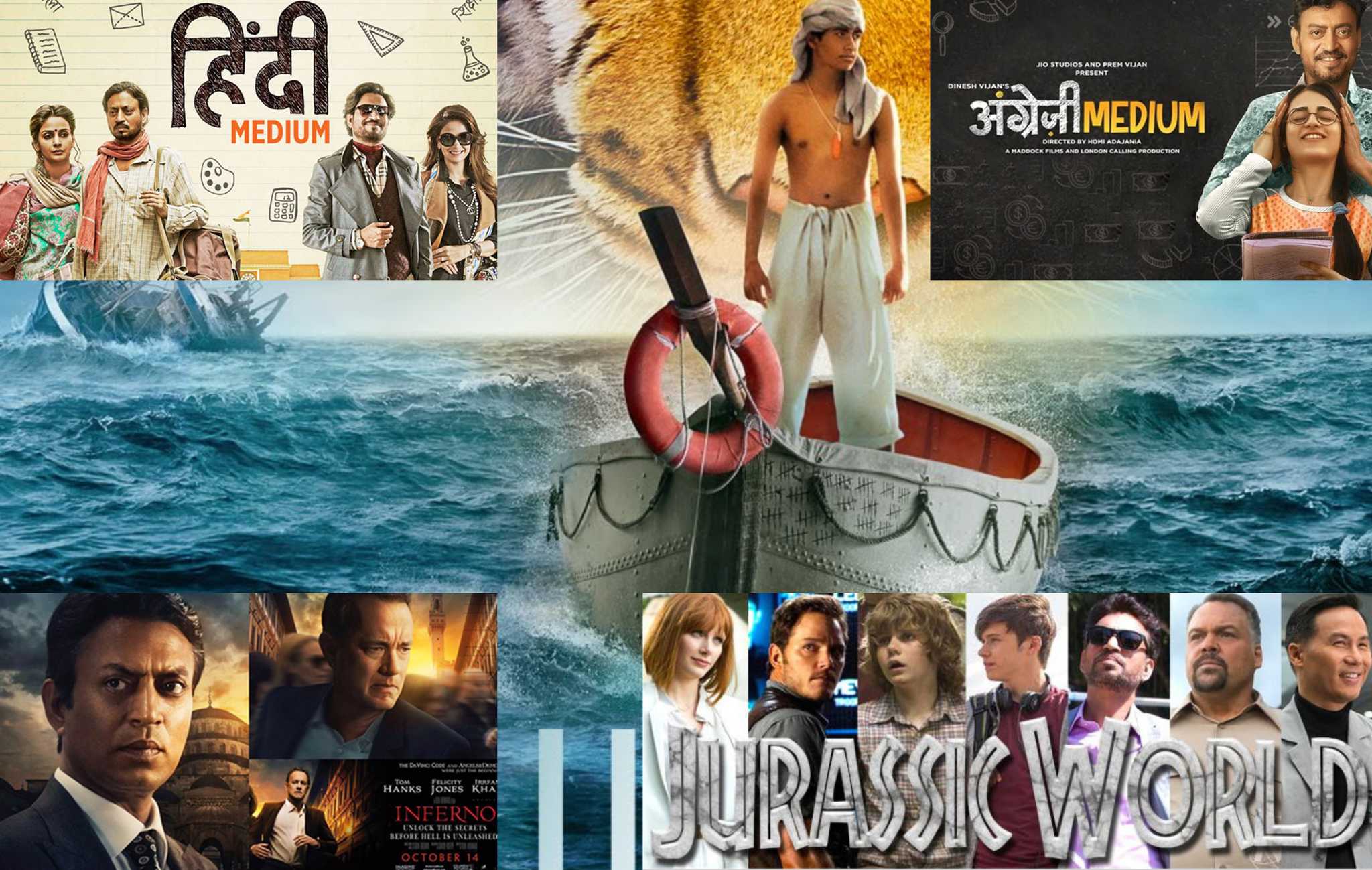 Here is a list of top movies starring Irrfan Khan followed by the lessons, we believe, the education sector can benefit from.
Life of Pi (2012)
Pi Patel, brilliantly portrayed by Irrfan Khan, tells his story of surviving the Pacific ocean when he finds himself amidst a shipwreck and alone in a lifeboat that is adrift in the middle of nowhere. He soon realises that he is in the company of some wild animals, especially a Bengal tiger, and despite being frightened, he fights against the odds. When he shares this story with a few friends years later, he is met with scepticism and disbelief, post which he changes the animal characters to humans and lets the listeners choose as to which story to believe.
A lesson to learn: The character Pi, in the end, says "and so it goes with God," which, in all likelihood, meant that the final choice lies with us, the humans. Whether to choose rational reasons or a fanciful narrative is upon us. It isn't unheard of that an educator's beliefs are motivated by the subject he teaches or is most close to. As a mathematics or science teacher, he might be more cogent. On the other hand, an art teacher could be more inspiration bound. But is it the absolute truth?
It is one of the greatest powers of a teacher to let go of their personal belief and teach their pupil the truth, what is good, what is right and more importantly, what is ethical. It is simple, as crucial as it is, to educate children about rationality, logic and scientific meanings. It is also equally important to guide and advance their curiosity, perception and imaginative psyche.
Jurassic World (2015)
A theme park showcasing genetically-engineered dinosaurs turns into a nightmare for its tourists when one of the deadly dinosaurs escapes its enclosure. After the escape, the park owner Simon Masrani, played by Irrfan Khan, realises how risking it was to develop these modified animals that humans could not comprehend completely and contain. It shows how one's mistake to achieve fame and success could lead to so many lives lost and brutal destruction.
A lesson to learn: Expansion of science and eventually, the world has always been on priority for human beings, but at what cost? In order to progress, we are somehow forgetting humanity, that is, development should not be achieved at the expense of virtue. It is necessary for educators to remember to teach the younger generations the mistakes humanity has already made, how not to repeat them and be analytical of risk factors.
Educators are the crafters of the young minds who're tomorrow's scientists, mathematicians, architects, painters, photographers and more, absorbing everything that their teacher teaches them. One of the responsibilities of the educators in the present is to help develop a better world by crafting progressive yet compassionate, sensible and social humans out of their pupils.
Inferno (2016)
Latest in the Dan Brown novel's adaptation, this movie revolves around Prof. Robert Langdon after he awakens with amnesia in a hospital. He teams up with Sienna Brooks, one of his doctors, to protect the world from the evil plan of a mad scientist. Harry Sims, played by Irrfan Khan, the CEO of a private security company called "The Consortium," ultimately joins hands with the protagonist to save the world, after resisting his choices for long.
A lesson to learn: There are always two sides shown in movies, the protagonist side (positive character) and the antagonist side (negative character). What is uncommon is showing a side that shift's loyalty towards the good side when they realise what is at stake without a personal interest. The character played by Irrfan Khan teaches how it is necessary to know which side to choose at what time in one's life.
Similarly, in educators' life, there will come times when they need to be stricter with students regardless of how callous they may seem, and there will also come times when they need to be tender. The key is to perceive the right move at the right moment in order to see their students thrive, without any gain or, perhaps, that is the gain.
Hindi Medium (2017)
Raj, played by Irrfan Khan, and Mita, are parents of a little girl named Pia. They yearn to get their daughter educated from a reputed school, which is more status-friendly for them. When they learn that their background is holding her back, they do everything to ensure that she gets into the school including posing to be poor, in order to exploit the government rule of Right to Education.
A lesson to learn: RTE quota is a reservation category that helps children from poor families study in prestigious schools. The exploitation of this category is a criminal offence and in this film, it's shown how the parents are so adamant on getting their child in that particular institution that they take illegal measures. Clearly, it isn't for the child's benefit because she's seen happy studying with her friends in a government school. The problem is how her parents perceive status and being elite, a necessity.
Considering the kind of Educational Divide that prevails in the country, what we need are the kind of educators who would consider it their duty to bring forth any such activity if they suspect so, and support the RTE Act. This rule has been established for the betterment of society, nation and the coming generations, regardless of rich or poor.
Angrezi Medium (2020)
Irrfan's character, Champak, an unassuming mithai shop owner and single father, is set to fulfil his daughter's dream to study in London. Though the girl in the movie studies hard to make her dreams come true, a single mistake by her father makes the administration so angry that they refuse to approve her admission, indicating a judgement lapse on the administration's part. Later, certain misadventures lead him and his family on a new quest, one which renews their relationships and bonds.
A lesson to learn: It is very evident that the movie's leading concept is around foreign studies, how much students get invested in the thought of going for education abroad and the misgivings of being "independent." It is important for the elders, parents as well as teachers to explain to the children that studying out of the country does not equal success.
Also, one can notice in the film how no other faculty was shown stepping forward in support of the girl whom they saw working hard for the admission. It is necessary for the educators to support their students, boost their morale, and guide them, especially when they see real efforts. At the same time, educators should explain to their pupils how studying in a particular country does not make a difference, the way of implying one's academic knowledge does.
Note: Irrfan Khan, the beloved actor, passed away on 29 April 2020 due to an illness that was beyond cure. Much like ScooNews, he, too, was born in Rajasthan. To give a tribute to this eminent actor and magnificent human being, our team decided to dedicate this space to his irreplaceable art. If you, just like us, are a fan of his artwork, here are some of his other movies worth watching – The Namesake, Piku, Lunchbox, Slumdog Millionaire, Madaari, Paan Singh Tomar, Maqbool, and Amazing Spiderman.