Indian Educators Who Made To The Finalist List Of Global Teacher Prize
This year we have 3 nominations making it to the top 50 list selected from over 12,000 nominations and applications across 140 countries.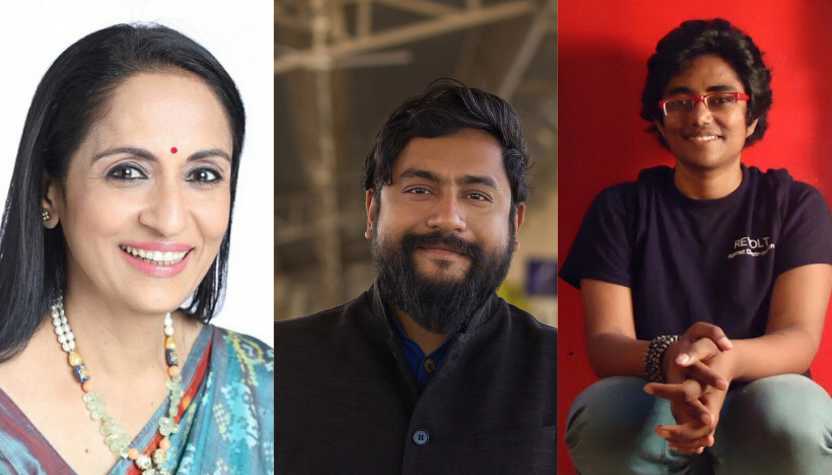 Organized by London-based Varkey Foundation, Global Teacher Prize, has been recognizing and rewarding inspiring teachers since the year 2015. Every year, 50 final nominations are taken from around the world and of them, 10 make it to the finalists. The winning teacher receives a US $1 Million for their exceptional contribution to the education field.
Indian teachers have been a part of the nominations since its inception year, making to the finalist list for 3 years. This year we have 3 nominations making it to the top 50 list selected from over 12,000 nominations and applications across 140 countries. Winner from the 50 representatives from 37 countries will be announced on October 12.
Let's take a look at the Indian teachers, who made it to the finalist list. Scroll through:
2015 – Kiran Bir Sethi
She is the founder of the Riverside school in Ahmedabad, India. Her extensive efforts in swapping the traditional form of education with Design Thinking approach has been applauded worldwide. Her design leads students to understand empathetically rather than just intellectually, and puts academic learning into a real-world context. Design for Change, developed by Kiran, is a curriculum for middle school students, which is being piloted in 64 schools in India and 5 schools in Spain, Peru, USA and Taiwan.
2016 – Robin Chaurasiya
Robin runs an organization named Kranti, which empowers marginalised girls in Mumbai's red light district to become agents of social change. Her students are aged between 12-20 and include victims of trafficking and daughters of sex workers and with the help of organization, they have now developed into peer teachers and community leaders. She organised a successful campaign to change US armed forces policy after being forced to leave her position as an Air Force.
2019 – Swaroop Rawal
An actor and a former model, Swaroop returned to studying at the age of 37 after becoming a mother and then went into teaching to accomplish two goals: to help make children more resilient through life skills education and to bring new methods to teaching that would help students and their teachers. From children on the streets, in rural communities, in labour to economically and socially disadvantaged children to elite school children, she has reached out to a diverse range of students. Her teaching uses a learner-centred method, which includes group discussion, drama, brainstorming, debate, games, song, and drawing. She was awarded Most Committed Person of the Year in the year 2016 for Inclusive Education at the 4th International Early Childhood Conference of The Early Childhood Association.
2020 –
1. Ranjitsinh Disale
He is a Zilla Parishad primary school teacher from the Pairtewadi village in Solapur, Maharashtra. He created QR codes to be pasted on textbooks to make textbook learning more accessible. His idea was adopted by the state government of Maharashtra and made in Balbharati textbooks. To nurture friendship among students in India and Pakistan, he conducts online video sessions with students from both countries.
2. Shuvajit Payne
Payne is the Head of Education at Shiksha Niketan Barefoot College in Rajasthan. He is responsible for the curriculum and operations, which is customised to include supportive low-cost digital content, of 50 informal community schools addressing the educational needs of rural India. His teaching approach offers quality education, gender equality, climate protection, clean water, sanitation, good health and wellbeing.
3. Vineeta Garg
She is a computer science teacher from SRDAV Public School in Delhi. She is helping students become global citizens and creating educational equity through her myriad of digital activities. To spread the message of peace across the globe, in 2018 she started a global project, The Safe Spaces, which was joined by 153 schools from around 35 countries. She has also built a Peace Force of around 10,000 students who are working towards building a peaceful atmosphere in their schools.
Ayatiworks Joins Forces with Anna University to Elevate Digital Advertising Skills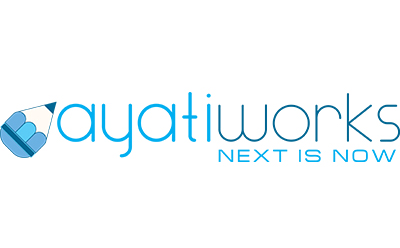 Ayatiworks has forged a strategic alliance with Anna University, a leading Public State University in Chennai, to elevate students' skill development and enhance employability. This collaboration is designed to enrich students' educational experiences and practical competencies in the dynamic realm of Digital Advertising, reflecting both organizations' shared commitment to education and skill-based training.
As part of this training partnership, Ayatiworks will facilitate valuable learning experiences for Anna University's Media Science students. This will be achieved through a series of intensive guest lectures on the comprehensive spectrum of Digital Advertising, led by Upendran Nandakumar, CEO of Ayatiworks. These sessions will run from August to December and aim to bridge the gap between academic knowledge and industry insights, ultimately enhancing students' skills, knowledge, and employability.
Expressing his enthusiasm about the partnership, Upendran Nandakumar, Founder & CEO of Ayatiworks, remarked, "We are thrilled to collaborate with Anna University, an opportunity that allows us to revolutionize the industry by augmenting university programs with real-world experiences. This collaboration will undoubtedly bolster the employability of university students, marking a significant advancement in their careers."
Within this partnership, Upendran Nandakumar will engage with over 100 students, providing insights into current industry trends, job opportunities, and challenges within the Digital Advertising landscape. Leveraging his extensive experience in the field, he will offer a comprehensive view of the industry's present market dynamics. Through this training partnership, he will empower university students to master the art of crafting innovative strategies for building brand loyalty and awareness.
This collaboration represents a pivotal step in nurturing a future-ready workforce in India. Ayatiworks and Anna University share a deep commitment to empowering students, enabling them not only to adapt to but also to drive technological innovations in their respective domains. Following the conclusion of the training sessions, Ayatiworks will conduct a recruitment drive to identify and hire talented interns, providing them with valuable industry exposure. Together, these efforts aim to shape the next generation of digital advertising professionals and foster innovation in the field.