Indian Educators Who Made To The Finalist List Of Global Teacher Prize
This year we have 3 nominations making it to the top 50 list selected from over 12,000 nominations and applications across 140 countries.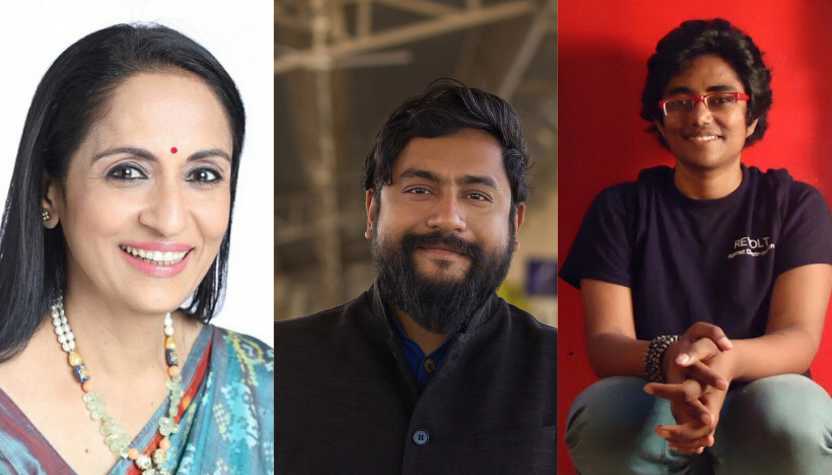 Organized by London-based Varkey Foundation, Global Teacher Prize, has been recognizing and rewarding inspiring teachers since the year 2015. Every year, 50 final nominations are taken from around the world and of them, 10 make it to the finalists. The winning teacher receives a US $1 Million for their exceptional contribution to the education field.
Indian teachers have been a part of the nominations since its inception year, making to the finalist list for 3 years. This year we have 3 nominations making it to the top 50 list selected from over 12,000 nominations and applications across 140 countries. Winner from the 50 representatives from 37 countries will be announced on October 12.
Let's take a look at the Indian teachers, who made it to the finalist list. Scroll through:
2015 – Kiran Bir Sethi
She is the founder of the Riverside school in Ahmedabad, India. Her extensive efforts in swapping the traditional form of education with Design Thinking approach has been applauded worldwide. Her design leads students to understand empathetically rather than just intellectually, and puts academic learning into a real-world context. Design for Change, developed by Kiran, is a curriculum for middle school students, which is being piloted in 64 schools in India and 5 schools in Spain, Peru, USA and Taiwan.
2016 – Robin Chaurasiya
Robin runs an organization named Kranti, which empowers marginalised girls in Mumbai's red light district to become agents of social change. Her students are aged between 12-20 and include victims of trafficking and daughters of sex workers and with the help of organization, they have now developed into peer teachers and community leaders. She organised a successful campaign to change US armed forces policy after being forced to leave her position as an Air Force.
2019 – Swaroop Rawal
An actor and a former model, Swaroop returned to studying at the age of 37 after becoming a mother and then went into teaching to accomplish two goals: to help make children more resilient through life skills education and to bring new methods to teaching that would help students and their teachers. From children on the streets, in rural communities, in labour to economically and socially disadvantaged children to elite school children, she has reached out to a diverse range of students. Her teaching uses a learner-centred method, which includes group discussion, drama, brainstorming, debate, games, song, and drawing. She was awarded Most Committed Person of the Year in the year 2016 for Inclusive Education at the 4th International Early Childhood Conference of The Early Childhood Association.
2020 –
1. Ranjitsinh Disale
He is a Zilla Parishad primary school teacher from the Pairtewadi village in Solapur, Maharashtra. He created QR codes to be pasted on textbooks to make textbook learning more accessible. His idea was adopted by the state government of Maharashtra and made in Balbharati textbooks. To nurture friendship among students in India and Pakistan, he conducts online video sessions with students from both countries.
2. Shuvajit Payne
Payne is the Head of Education at Shiksha Niketan Barefoot College in Rajasthan. He is responsible for the curriculum and operations, which is customised to include supportive low-cost digital content, of 50 informal community schools addressing the educational needs of rural India. His teaching approach offers quality education, gender equality, climate protection, clean water, sanitation, good health and wellbeing.
3. Vineeta Garg
She is a computer science teacher from SRDAV Public School in Delhi. She is helping students become global citizens and creating educational equity through her myriad of digital activities. To spread the message of peace across the globe, in 2018 she started a global project, The Safe Spaces, which was joined by 153 schools from around 35 countries. She has also built a Peace Force of around 10,000 students who are working towards building a peaceful atmosphere in their schools.
UNESCO's GEM Report 2019: Building Bridges, Not Walls
UNESCO's 2019 Global Education Monitoring Report (GEM Report) emphasises on the urgent need of addressing issues related to migration, displacement and education.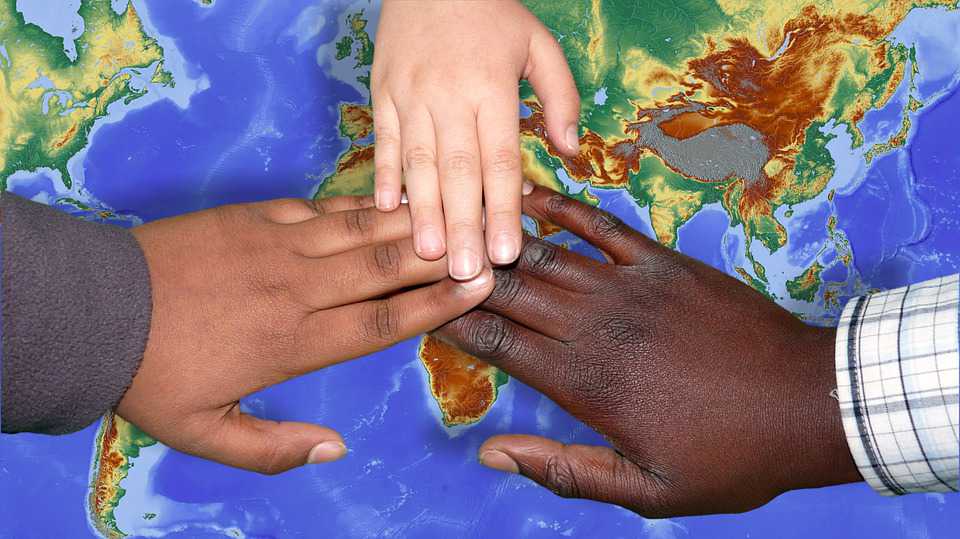 "Taking Mum's hand, I whispered "Are we really safe, here?"
― Alwyn Evans, Walk in My Shoes
Everyday, people move from one place to another; to seek better opportunities or to flee their burning countries. However, these movements continue to impact the education system globally. Laws and policies continue to fail by negating the rights and needs of migrant, refugee and displaced children.
UNESCO's 2019 Global Education Monitoring Report (GEM Report) emphasises on the urgent need of addressing issues related to migration, displacement and education. The goal is to achieve the 2030 Agenda for Sustainable Development's commitment to leave no one behind.The report brings together the agenda of the New York Declaration for refugees and migrants and that of Sustainable Development Goal (SDG) 4.
Commitments to Actions
Written by children of refugees, the report serves as a valuable resource to transform commitments into action and hold policy makers accountable for fulfilling the right to education of the neglected.
The report provides a broad approach to the definitions of migration and displacement. It simplifies the understanding of the phenomenon and its complex interactions with education. It advocates for setting up comprehensive and context-relevant policy frameworks and monitoring mechanisms, involving all concerned stakeholders.
Audrey Azoulay, Director-General of UNESCO, said "Ignoring the education of migrants squanders a great deal of human potential. Sometimes simple paperwork, lack of data or bureaucratic and uncoordinated systems mean many people fall through administrative cracks. Yet investing in the education of the highly talented and driven migrants and refugees can boost development and economic growth not only in host countries but also countries of origin."
The report recognises that teachers and education support personnel are on the front line of diverse educational contexts. It asserts that education staff and their organizations should be given a centre stage in the development and implementation of education and migration policies. Thus, leading to an inclusive educational settings; adding to the efforts of education unions working in the direction.
Barriers
According to GEM's findings, access to education remains a major concern. Several administrative barriers continue to restrict migrant and forcibly displaced people's education opportunities. Governments need to identify and remove these barriers. It strongly criticises the detention of migrant minors and youth in particular.
Multifaceted Discrimination
Special emphasis has been given to how treating migrants and refugees differently is wrong. The report clearly points out the many dimensions of exclusion such as geographical segregation, separation in preparatory courses, early tracking and channelling of migrants into different school types, misdiagnosis of special education needs. And it is the responsibility of educational authorities to tackle multifaceted discrimination in education. Of utmost importance is the report's bold step to reveal the prejudice and discrimination faced by migrant, refugee and other minority teachers. It'll press authorities to confront and address these issues head-on in order to make schools discrimination-free.
Teacher Diversity, Support & Inclusive Societies
Teacher diversity is a boon in relation to migrant students' achievement, self-esteem and sense of safety. The report asks the governments to address the recognition of prior qualifications and professional experience of migrant and refugee education staff as a matter of priority and in close collaboration with unions. Even in absence of documentation, governments should promote bilateral/multilateral qualifications recognition agreements, the development of systematic and individualized assessment of migrants' educational background and competences.
Available evidence in the report stresses on the role of education; education integrates migrants and refugees to develop their full potential. Thus, it contributes in building inclusive societies.
However, teachers and education personnel often fail to address diversity in their classrooms and schools. There's an urgency required to provide support for both teaching and administrative staff. It can happen through pre and in-service training; leading to healthy development of skills and approaches needed to accommodate diversity and integrate newcomers, as well as provide them appropriate resources to fulfil their mission. Education unions across the globe have developed a valuable experience by transforming schools into welcoming environments. Schools become safe havens through supporting staff peer-learning and a 360-degree integration approach.
"Provision of education in itself is not sufficient. The school environment needs to adapt to and support the specific needs of those on the move. Placing immigrants and refugees in the same schools with host populations is an important starting point to building social cohesion. However, the way and the language in which lessons are taught, as well as discrimination, can drive them away." added Azoulay.
Further, the report underlines putting the need for extra support measures. Challenges can be met if governments and donors significantly increase funding channels to schools and education systems enrol significant numbers of migrants and refugees.
SDG4's Progress
The 2019 Report says "progress is underway, but stronger commitment is needed". In the three successful years of the agreement, 33 of the 43 indicators of SDG4 are being actively reported on. Although, the limited data coverage often hinders progress.
The SDG monitoring framework requires strengthening for clearer guidance to countries. Better guidance will improve their public education systems; Education International has been advocating for the same within the SDG Technical Cooperation Group developing the indicators. However, quality data on the teacher indicators remain "surprisingly scarce". This challenge calls for urgent action for the progress of teacher indicators and related data collection.
Education financing stands at the core of Education 2030 as well as SDG4. The report highlights that inclusive and equitable quality education has a price tag. However, not even 43 countries were hitting the government spending targets for education laid out in the Education 2030 Agenda. In Uganda, household spending on education accounts for 63%, whereas it is only 20% globally.
While the goal seems distant, governments need to make adequate investments in education and show unified commitment. For instance, completion rates for upper secondary education remain at 49% only. While there has been a global decline in trained primary teachers since 2013. Even more saddening is that only 17% of countries include issues relating to Human Rights, global citizenship and sustainable development within in-service teacher education.
"The 2019 GEM Report reminds us of the urgent need to make our education systems, schools and all education institutions more inclusive, sensitive and responsive to the needs of people and children on the move", said David Edwards, General Secretary of Education International.
Adoption and full implementation of the United Nations' global compact on migration and refugees is required. "This will require immediate and concrete action by governments, the UN and all of us" David Edwards concluded.
"Investing in the education of those on the move is the difference between laying a path to frustration and unrest, and laying a path to cohesion and peace." concluded the Director-General of UNESCO.