Schools & The Pandemic: Technology & Mindset Shift
This webinar by ScooNews discussed the most pressing issue of today – use of technology in the education sector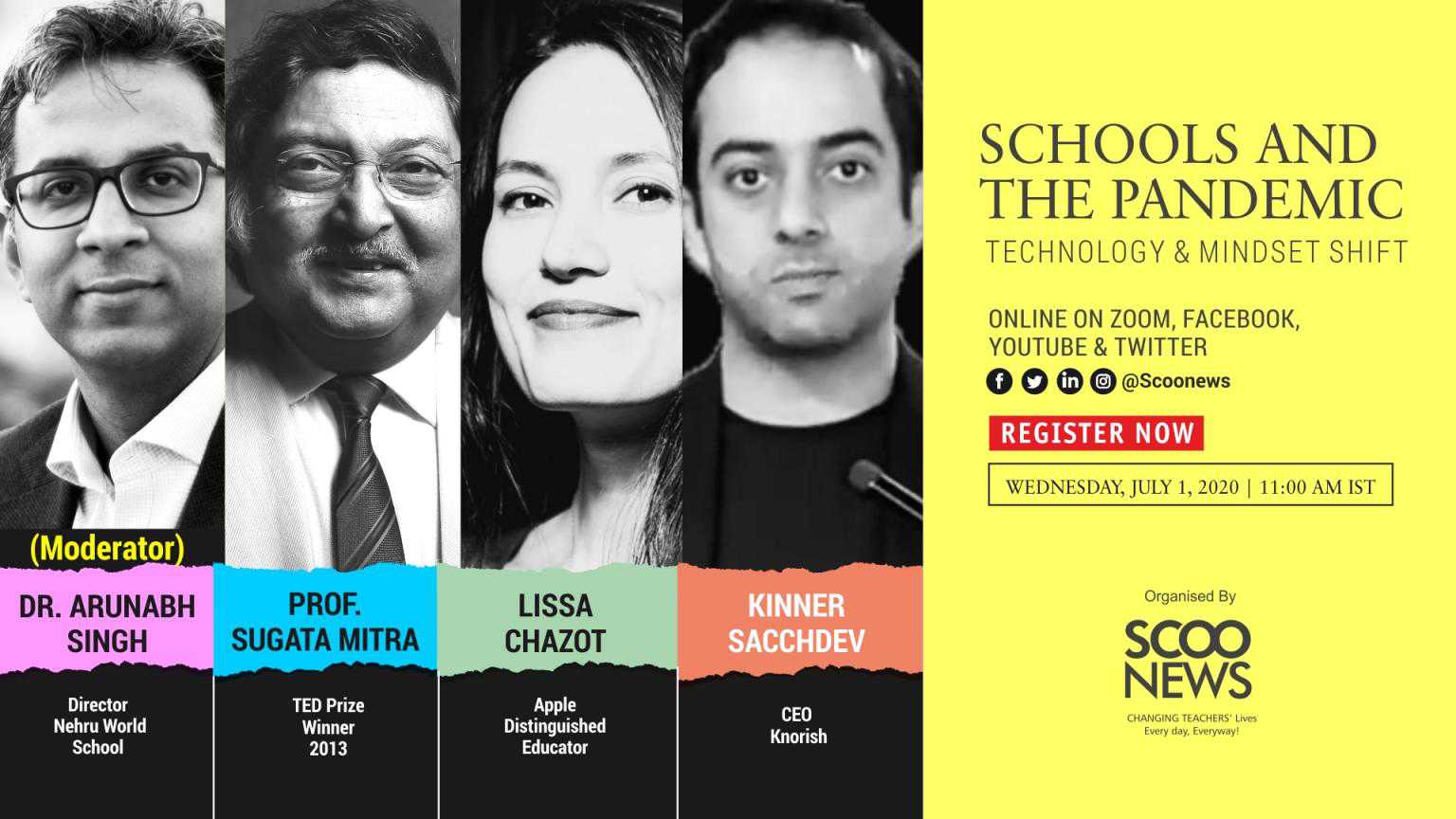 On 1 July 2020, ScooNews hosted a webinar on the topic "Schools and the pandemic: Technology & Mindset Shift," which was attended by more than 30,000 educationists and parents. The panellists included:
Dr Arunabh Singh, Director, Nehru World School (Moderator)
Prof. Sugata Mitra, TED Prize Winner, 2013
Lissa Chazot, Apple Distinguished Educator
Kinner N Sacchdev, CEO, Knorish
Excerpts:
When our audience was asked if they believed that technology in the education sector is here to stay or will the education go back to how it was after the pandemic, 82% said that technology is going to be a permanent part of the education sector now.
Technology has been an enabler: How to choose between which tools we need and which ones we want
Lissa Chazot
What is interesting to note is that the needs of yesterday are not the needs of today, because as per the estimates, more than 1.5 billion learners were directly impacted due to the lockdown in about 200 countries across the globe. We need to adapt according to the discourse of current times.
We do not just need to substitute books with devices as that will not be the way to instructional and systemic change we are hoping for.
Vision is really important: To set out the purpose, WHY, that would help the school to make decisions better for the tools to be used.
Opt for transversal and polyvalent tools: So the same tool can be used across different classes and can be aligned to different subject competencies.
Consider students' situation: It is a huge learning curve for students who are using devices for the first time. While choosing a tool, be considerate of the achievability of the tool, keeping it challenging but doable should be the goal.
Access and accessibility: We must be mindful of those who don't have internet access. Whereas accessibility would be addressing special-needs students so that no one is left behind while embracing any kind of change.
Opt for student-centric and interactive tools: This can further the learning and can create meaningful opportunities for teaching.
Change in mindset in regards to assessment: Possibility of making learning more meaningful and lifelong
Sugata Mitra
We generally treat assessment as the last step in the learning process, that is something a learner does not know is 'taught' to them and to check how much has the information penetrated they are examined, and because of the lockdown this sequence has been disturbed.
The assumption that teaching has to come first, students' need to be willing to study and to end with examination cannot work in the current scenario.
I would like to ask, what will happen when I take a few questions from a standard exam and send it to students who are at home, and give them an hour for the answers to be sent back. The general expectation would be that students would look up the answers and send the perfect reply. But, are you extremely sure you would always get back the perfect answer in the given time?
I doubt it. Let us also add another step, before grading the answers, talk to the students individually. This would allow you to check how much the students were able to comprehend the topic.
This is the same method that has been used in PhD for years now. You start with questions neither the student nor the teacher knows the answer to and over the course of time, find the answers together and write a paper. Based on that you are given the degree. Can we bring that method in the schools as well? This could also help with excellent quality assessment outside the school, probably better than inside the school.
Arunabh Singh
Building on that, I am reminded of what my nephew said a few days back. He suggested if everyone in the family could jump up in the air and see who managed to reach the highest length. It was actually an assignment given to him by his teacher who wanted to teach kids about measurements in this unique manner. By carrying out an activity like this, I believe, any child can learn how to measure, which is phenomenal.
Learning in the online space: Completion rate is less than 10% of online courses, is it expected to change?
Kinner N Sacchdev
Massively Open Online Courses (MOOC) were designed by universities to teach at a mass level, but in my opinion, it's the wrong lengths to look at it from.
When we ask what is the completion rate of MOOC, we are looking at it as the mirror to an authentic classroom which is not correct.
I agree with what Prof Mitra said, if the learner is ready and interested, he will look at all the formats for the knowledge. We could easily say the UI & UX design of different platforms are getting better now at completion rates. But we should ask for the sake of educators, how do we identify and make sure that there are all kinds of knowledge on all platforms, and is available to the learners?
Higher completion rates would depend upon students who are avid learners and are interested in learning the topic.
Take my daughter, 3, for example. She loves this particular movie called 'Ballerina' and often plays it to practice the dance moves. She's learning for a film! Now let us go back 20 years when there were no online courses. My daughter would have to wait for the pandemic to end, for me to look for a ballerina class so she could begin to learn. Online platforms bring us these possibilities, without having to wait for every circumstance, to go out of the way to satiate our desire to learn.
Earlier I thought online learning was not something small children can do but she has taught me that if the desire is there to find the answer, put the content in any format in front of people and the completion rates would increase.
Granny Cloud/SOLE Model of teaching: What can be done by educators to continue learning for students?
Sugata Mitra
SOLE aka Self Organised Learning Environment has been here for over a decade now, it has spread in the world and teachers have been using this model to teach, some might have made customised changes, too. But the basic principle is, you ask a question and then you allow a group of students with access to the internet to find a collective answer.
When done in groups, children would love to find the answers as if it is a play, and would not worry about being wrong.
When in rural areas you don't have someone to ask a good question, you can use the Granny Cloud. In Granny Cloud, the experienced educators come in and talk to the children and while doing so, they formulate an interesting question for them.
SOLE is an assessment of a subject that the learner does not know, and sometimes even a teacher might not know. Ask the students the big question, to which no one knows the answer because then the internet won't know, too, and this will be a learning opportunity for the children. It is the upside-down system, examination then learning.
Arunabh Singh
As I listen to Prof Mitra speaking, it resonates with a lot of parenting conversations we are having these days – How do parents engage with their children as learners and how to keep their curiosity and willingness alive.
Online classes: Revolutionising the pedagogy of the classroom with a blend of technology
Lissa Chazot
Embracing change can be a very lonely process, the challenges can feel very daunting. It will help if we create a community of teachers because we are all in this together.
Normally, the change would be accompanied by a strategic plan, professional development, etc., but we were thrown in this with little or no experience at all! You don't have to reinvent the wheel, there are resources out there that you can tap into, like the repository resources curated by the United Nations called 'Supporting The Continuation Of Teaching And Learning During The COVID Pandemic.'
Technology adoption is a journey, where it starts with substitution. Instead of a textbook, you have online material, the board is replaced by screens and instead of physical presence, there is a camera.
And the last step would be to be able to do things that were not possible without technology, like creating an e-book, learning from movies, doing educational radio shows, etc.
What should be remembered is that there is no one benchmark, there could be ideals which we strive to achieve, but everyone is going to be different and will bring in their individuality and address their needs; basically strive for creativity.
Arunabh Singh
One thing is sure that information is plenty and people across the world are ready to share their resources. Everybody wants to have new ideas and could also be looking for ideas that have worked in another context.
The non-existence of offline tutoring: Platform for educators in India to set up their own academy
Kinner N Sacchdev
Online learning is becoming inevitable now! We need to break it down and understand that there is very little difference between online and offline. India that has always been a land of gurus will be a hotbed for creating content for the world. After all, technology has made content creation so easy in the present times.
When you talk about paying for content in India, we are already paying for tons of content, we just need to realise that not all skills require a physical presence. Some of the most valuable ed-tech companies are based in India now.
We realised that these institutes would really want to build their own websites and platforms and use it for themselves. Being able to make syllabus, online classes, assessments and whatnot, we, at Knorish, wanted to bring the best user experience.
Here are some tips for creating a course and delivering online:
Find your niche and carefully select what you want to teach online. Also, have a learner's mindset.
Learn your devices and technology: These are getting better every day.
Learn how to get your word out on social media platforms and communicate about your content.
Equity and divide of access: How to weave subjects like music/art into active learning?
Sugata Mitra
Do a search on the topic of incorporating subjects like music and arts into active learning and you will come across people who have written about them, for example, the book I authored called 'School In The Cloud.'
The right amount of screentime
Sugata Mitra
There is no right and wrong amount of screentime. My grandmother would say the same about books, now it is being said about the devices. It is about the usage of that screentime to learn more.
Kinner N Sacchdev
In every device nowadays, there is a compulsory blue light filter, which has been scientifically found to reduce the strain on the eye.
How to fight Education Ban?
Sugata Mitra
I feel one of the major aspects of this ban could be the fact that not everybody has the accessibility to new-age learning devices or high-speed internet. We need to willingly address this issue.
Lissa Chazot
There are obviously a lot of reservations regarding technology adoption. For schools, it has been found that for the younger years, a blended approach of online and offline works the best.
Kinner N Sacchdev
I would like to say that we need to curate good content for kids because otherwise, these online shows will carry on. It is inevitable since children are locked in homes. It is better to give them knowledgeable content.
Arunabh Singh
This is clearly a block mindset on the part of the government, it was a hasty decision. There has been a hashtag trending #RightToLearn and I would like to tell all the educators to use this hashtag and get your voices heard.
Missed the webinar? Go to our Facebook page (https://www.facebook.com/scoonews/) and watch it now!
International Baccalaureate Experiences 31% Surge in Authorized IB World Schools Across India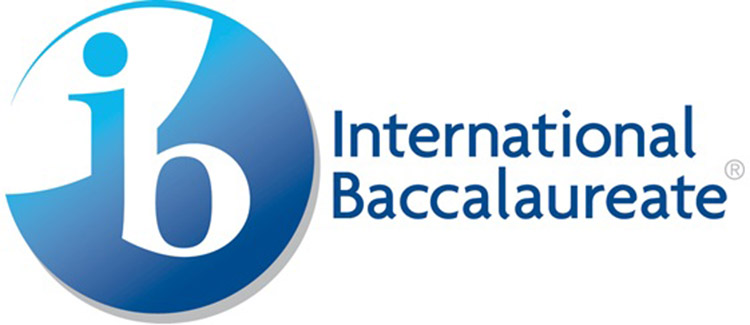 The International Baccalaureate (IB), a global educational foundation headquartered in Switzerland, reports substantial growth over the past five years in India. The surge, amounting to a 31% increase in authorized IB World Schools, reflects the growing preference for IB programs among schools nationwide. According to Haif Bannayan, the Global Director of Business Development at IB, the organization offers four comprehensive programs for students aged 3-19: the Primary Years Programme (PYP), Middle Years Programme (MYP), Diploma Programme (DP), and Career-Related Programme (CP).
As of 2023, there are now 226 authorized IB World Schools across India, collectively delivering 378 authorized IB programs. This breakdown includes 138 schools offering PYP, 59 schools providing MYP, 155 schools delivering DP, and 26 schools offering CP. However, the current distribution of IB World Schools remains concentrated in metropolitan areas like New Delhi, Gurugram, Mumbai, Kolkata, Bengaluru, and Chennai.
To address this imbalance and make IB education more accessible and affordable nationwide, the Delhi Board of Secondary Education (DBSE) collaborated with IB as part of Delhi's educational reforms under Arvind Kejriwal. In August 2021, they signed a Memorandum of Understanding to introduce IB programs in 30 government schools in Delhi. This initiative aims to encourage more schools to adopt the IB curriculum in the future.
Recognizing the evolving educational landscape in India, IB is actively collaborating with Indian institutions and educational authorities to extend its framework to students from diverse backgrounds and regions. Haif Bannayan expressed eagerness for ongoing dialogues with leaders to facilitate the delivery of high-quality, globally-oriented education to an even greater number of students.
The Diploma Programme (DP) offered by IB stands out globally, consistently aligning with or surpassing international standards, as indicated by the DP Country Alignment Study 2023. The study emphasizes the adaptability of DP courses to diverse national contexts, showcasing their seamless integration. Furthermore, it underscores the meticulous crafting of DP curricula to facilitate substantial depth and breadth of learning, illustrating their rigor and comprehensive educational value.
Bannayan highlighted the IB's acclaim for its emphasis on languages and global principles, coupled with a consideration of students' cultural backgrounds. This approach fosters a profound comprehension of the world, shaping graduates into multilingual thinkers poised to make a positive impact on a global scale.