Indian teacher retires Dubai school as a favourite after 37 years of excellence
After 37 years of working in the KG section of the IHS Dubai, May Barretto, originally from Mumbai will retire this month. She has seen the school grow along with her career and can boast of teaching 3 generation of students.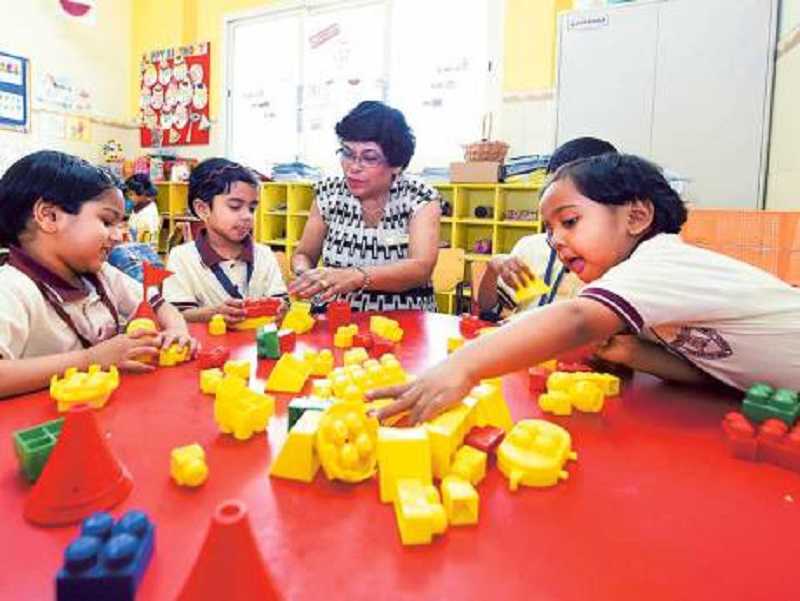 An Indian teacher who has been the favourite of tiny tots in Dubai since the past 37 years is ending her illustrious career. May Barretto is retiring from The Indian High School's junior campus in Al Garhoud this month.
The senior most teacher at the school, May Barretto, had found her calling in teaching in her native town of Mumbai in India. After securing a diploma in education, she taught kindergarten and grade I students in Fatima Devi English High School in the erstwhile Bombay for 10 years before heading to the emirate of Dubai to join her husband who got a job here in 1979.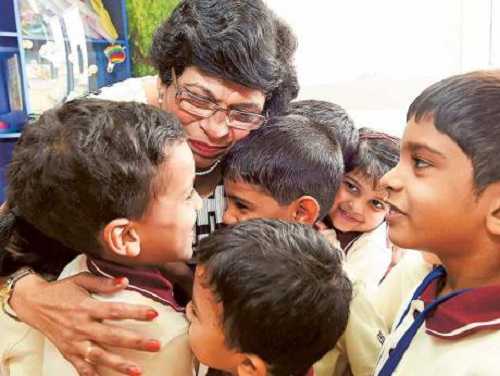 "I reached here in May 1979 and joined The Indian High School as a KG teacher on September 2, when the school reopened after summer vacation that year," Barretto told.
She vividly recalls the humble beginning of the school that today proudly hosts the highest number of students in Dubai. "It was just 1 school then. We were housed in porta cabins. The number of divisions was few and the children [joining KG] used to be small."
Her recollections are not limited to the meagre resources at the disposal of the school but also to the warm relations that prevailed among teachers, students and parents. "Teaching was more fun with kids those days. We used to know the parents very well. We were very close to each other. Nowadays parents are more than demanding I would say. Those days things were more personal. Either they used to send letters in the diary or they used to come and meet us. There was no email or WhatsApp. It was quite a friendly atmosphere."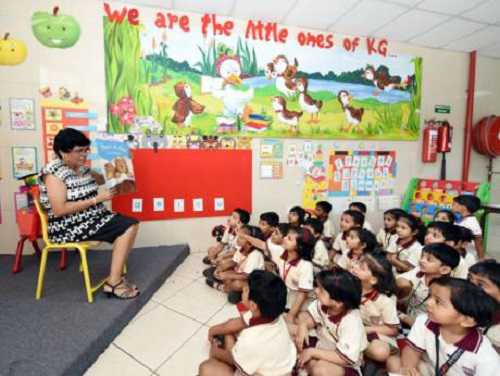 "The syllabus was very vast … but it was mostly rote learning. Whatever we taught, the children learnt … The education system has changed a lot over the years. Now, it is more technology-oriented and activity-centred. Nowadays children are more intelligent … They think and want to ask why", she says about the changing times and the evolution she has witness over the past 3 generations of students.
Barretto sees a positive side in the advancement of teaching methods; she said teachers of her era also improved their skills with changing times. "Our mindset has changed … we improved with time and it has been a nice learning experience for us as well. Starting from the Montessori training from a London institution, IHS has given me a lot of opportunity to learn … a lot of training and workshops. The new techniques have helped not only in handling the children, but also in my personal growth."
Her career has seen significant milestones including the Best Teacher Award as far back as 1984. She then got promoted as a supervisor in the KG section in 1987, a post she has continued to hold till date in the new campus of the junior school.
Ashok Kumar, CEO of The Indian High School, agreed that Barretto's contribution was invaluable and it was simply impossible to measure it in the number of years she has served the school. "She has been one of the strong pillars of our KG section. She has seen 3 generations of students graduating from the school and taught the second generation of children [from many families'. Many students remember her fondly. She has seen them going as leaders…That is the best satisfaction a teacher can have."
Barretto said, "I am very happy with whatever positions I have got. I love the children and the IHS family … I have cherished every moment here, especially the unconditional love and the hugs and kisses from the tiny tots."
Having taught 2 generations of students in Dubai, Barretto counts her students' bright future as her biggest achievements. "It is a nice feeling when your former student comes with his child and says 'Ma'am you had taught me and you are now teaching my kid'. I have received the love and respect of my former students in abundance and I am happy to see them doing well in life."
Barretto has been doing exemplary teaching work in the social sphere as well being a catechism teacher for young children in St Mary's Church in Dubai for 27 years. This is besides participating in charity campaigns and visiting patients in hospitals during free time.
This shining beacon of education plans to continue social work back home in India after visiting her son who works for Google in San Francisco along with her husband.
Archana Surana to represent India at the CUMULUS Global Association
Archana Surana, Founder & Director of the ARCH College of Design & Business, has been elected to the 8th CUMULUS Executive Board (2022-2025).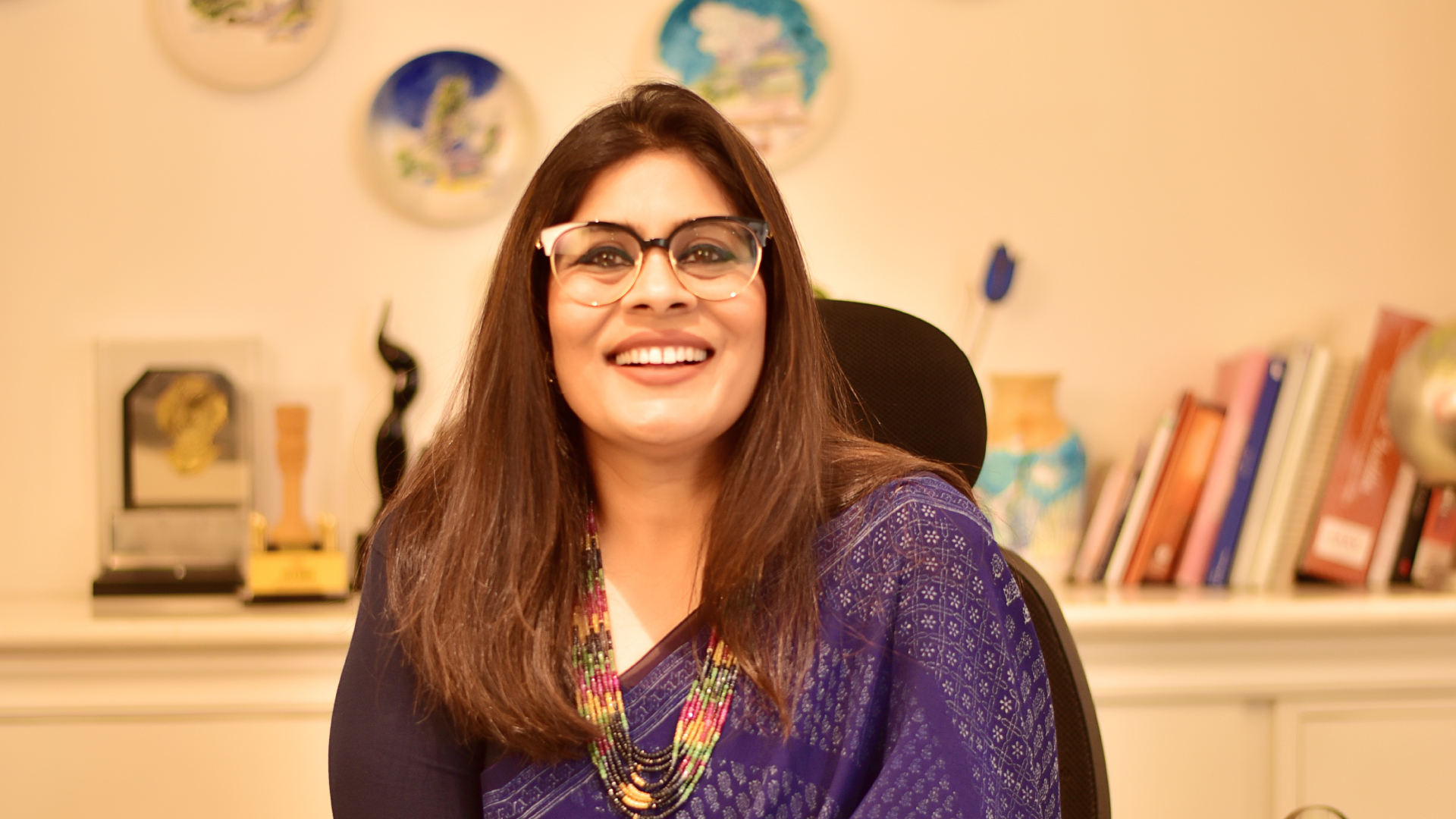 Archana Surana, Founder & Director of the ARCH College of Design & Business, has been elected to the 8th CUMULUS Executive Board (2022-2025).
CUMULUS is the leading global association of Art, Design Education & Research. It represents a dynamic ecosystem with 350+ member institutions in 60+ countries.
She said, "I was nominated for candidacy to the Board by the Presidential Candidate Lorenzo Imbesi, a Full Professor from the Sapienza University of Rome, Italy. 356 universities from 66 countries voted & today I am part of the 11 diverse members of the Executive Board, led by Prof. Lorenzo Imbesi." She represents India among the 11 countries on the Board.
Regarding the opportunities her representation would bring to Design Education in the country she said that through this dynamic forum and platform for knowledge exchange and best practices she would be able to bring in committed advocacy for the positive role of designers and creators.
"I am an ardent advocate of the essential and positive role that designers and the Creative Industries can play towards helping shape a sensitive, empathetic, and better world. I would be initiating cooperation and collaboration from industry bodies and fellow higher education institutions of design, architecture, and engineering from India towards this purpose and further strengthen the 'Women in Design' initiative of Cumulus, alongside building a mentorship model within the CUMULUS network."
About Archana:
A Woman Entrepreneur & Educationist for the past 27 years in the modern fledgling state of Rajasthan in India she has succeeded in firmly establishing and strengthening the perceptions and awareness of Design and Design Education in the country.
She has worked closely with the community via social projects, design intervention projects, and mentorship programs, and has contributed to the larger mandate of design & creative entrepreneurship on many levels through industry collaboration and as a member of the National Committee on Design India (2021-22) of the Confederation of Indian Industry (CII).
Also, being a US State Department and Rotary Foundation Alumnus, a Vital Voices Lead Fellow, and a Fortune and Global Ambassadors Program Mentee, she is supporting and mentoring women from all walks of professional life through the Women's Mentors Forum founded by her.