Regina Wyllies, the Young Prodigy who shoots Wedding Photographs
Regina Wyllies is a 9 year old photographer who works alongside her father Kevin Wyllies and captures mesmerizing photographs at weddings that are a result of her age, vision and skills.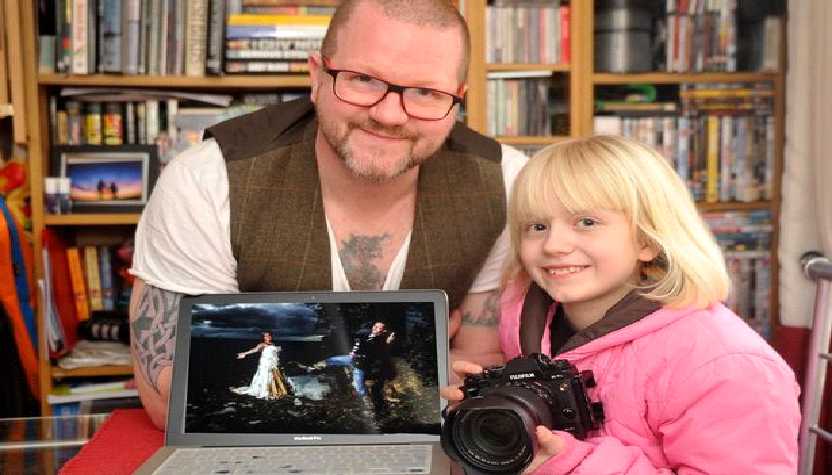 Remember the good old days, when we were watching cartoons on our TV sets or busy playing with our friends outside on the streets?
Regina Wyllie, on the other hand, gave her heart to her craft and got her start as an assistant to her father Kevin Wyllie, who is an actual working photographer. She is so good at her work that the Bride and Groom requested for her to cover their wedding as a second shooter with her Dad.
When professionals take a long time to become fluent with the manual mode, Regina started using her camera on full manual mode by the age of seven, with exceptional understanding of exposure adjustment. With her prodigious unique vision, professionalism and size, she is known to capture moments from angles that are left unnoticed by the grown ones'.
The young prodigy's friend for shoots includes Fujifilm mirrorless cameras : X-T1 and X-E1 cameras with XF 35mm F1.4 and XF 18mm F2 lenses, helping to keep the size and weight down. She matched the steps of her father not just in the craft, but throughout the wedding, from prep to reception, delivering magnificient photographs. Kevin Wyllie later wrote on his blog "I never would have thought to take her along to a full wedding, but it was at the bride and groom's request…she set up some really nice shots that I wish I had thought of."
The little Wyllie wasn't widely noticed until a camera bag manufacturer ThinkTank requested to use her photo in an ad. where her father, who is wearing a ThinkTank belt pack, is photographing a bride during a "trash the dress" shoot, as reported by Fuji Rumors. According to a blog post by Kevin, "The ad went out on the company's Facebook page and that's when newspapers began calling".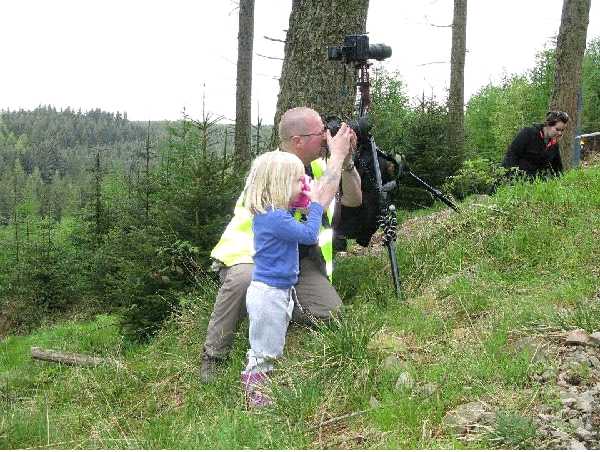 Now, with Regina climbing the stairs to success as a shooter, her father is helping her learn the editing in Adobe Lightroom. I wish I fell in love with my art a little early just like this young luminary who is inspiring many and sending out a message that no age is small to begin your career and follow your passion.
Image courtesy: daily record.
This Young Woman From A Tribal Village Is Teaching The Children While Schools Are Closed
The only graduate of a Tamil Nadu village has volunteered to teach the children of the village while the pandemic persists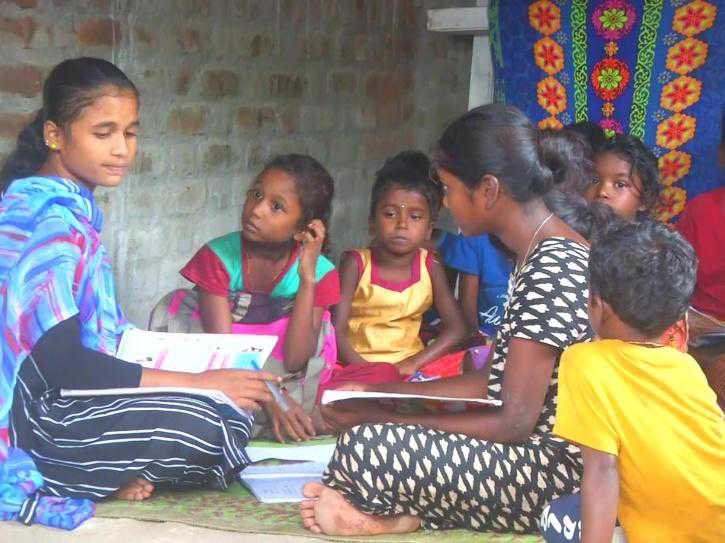 Where the digital network failed these tribal children in the southern part of India, their own stood to support them. Sandhya volunteers in teaching the kids of her village, Chinnampathy in Tamil Nadu. She is a graduate of B.Com, she is the only person from her village to have graduated college. Sandhya told India Today, "If it rains, we can't go to school. We only have one bus to our village and so after a certain age, people drop out of school."
Having gone through struggles herself, Sandhya knows how important a teacher and school is for growing children. So she volunteered to teach the children by herself, so they don't lag behind due to school closure. Sandhya said "When I was a child, I had no one to help me study. These children here have me to help them study."
One must ask the children from a remote rural or economically backward area, how it feels to not have the proper learning opportunities. The pandemic took more than the ability to roam about freely, it snatched away the ability to go to school for children on a global level. While it is easier for families with better income to support their child's online learning, most rural and financially challenged families are struggling.
The Indian government did start many projects for such students, but even learning via a television channel or free online course needs some basic gadgets and network connection. Many remote villages, like the tribal village, Chinnampathy, can not find enough network strength to have their children sit in front of a television and learn via the education channels.
On being asked how her classes are enduring she said, "The children come and ask me very freely all their doubt and they are not afraid of me. I see these children learning well and answering all the questions when I ask them."
Youth like Sandhya, who appreciate and signifies the work educators do and want to help the cause, are the future of the education sector!