Tales of courage and determination from the SSC exams this year
Not all toppers or good scorers at SSC have a golden story. Here is looking at some tales of extraordinary courage who not only overcame adversary but also conquered SSC exams this year.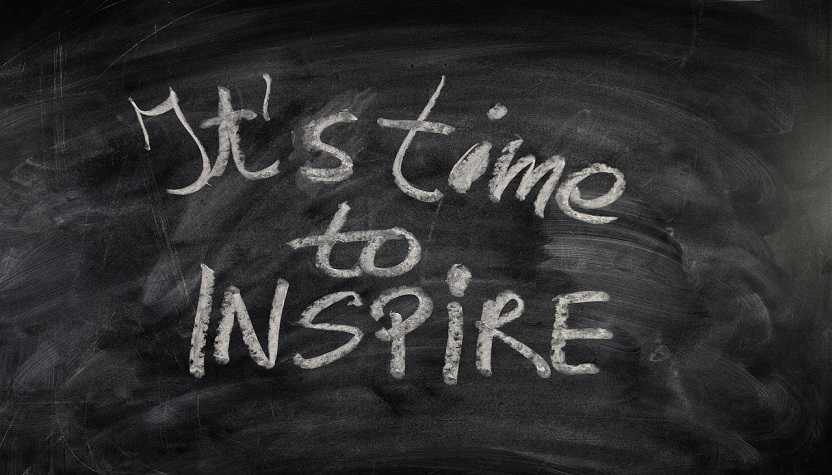 Doing the balancing act
It's been over a year now that Hiren Mistry, 15, has been waking up at 5am. This student from Virar's MMN Dugad Gujarati High School was not spoiling his sleep to put in extra hours for the fast approaching all-important board exams but to deliver newspapers in the neighbourhood. Along with studies, he took up the odd job to contribute to the family income and look after his own minor expenses. His hard work paid off when he passed with 90.6%, making his parents proud.
A resident of Dongarpada, Hiren would spend his monthly earnings of ₹ 1,000 on books. His father, Bharat Kumar, earns very little working as a tailor in the western suburb of Santacruz in Mumbai. His income is not sufficient to look after the needs of this family of five. His sister passed HSC this year and a brother completed his 3-year diploma programme. "My teachers and brother helped me in studies," said Hiren.
His score of 97 in science & technology, 95 in social sciences and 91 in mathematics helped him bag a high score. He intends to pursue science from Vartak College and later enter into the engineering specialisation. His brother, Sagar, who completed his diploma in computer engineering, is currently looking for a job. "My father does not have a fixed income. It's almost like a daily wage worker. There are days when he doesn't get paid at all," laments Sagar.
15-year break doesn't matter
Suchita Telvekar has proved that neither age nor a humungous 15-year gap should be a hurdle in getting education. Suchita, a student at Chandrakant Mhatre New Era Night School and a domestic help has scored 69.9% at the age of 30. Her ill and now deceased father often told her that education should be one's top priority. Suchita dreams of becoming a teacher and educate students from similar backgrounds. She decided to get back to studies after a 15-year break.
Being the second earning family member, after her aged mother, Suchita took up her responsibility seriously and juggled roles as a domestic help, sister and student. She said, "My brother finished his graduation but was unemployed. He took to drinking."
She is optimistic that that it is never too late to overcome their abject situation. The school said it was proud of her, recalling that she was an "enthusiastic and willing learner who would go far".
Fighting cancer
Niyati Thakkar, a student of J B Khot High School, Borivli, scored 76.80% that too while she was battling cancer tooth and nail. Thakkar was undergoing the very draining and debilitating chemotherapy till last November. "I studied a little throughout the year but was able to dedicate more time only after my treatment in December," Niyati said. Her school Principal Krishnambal Sureshbabu encouraged and helped her continue her studies smoothly. When Thakkar's exam centre was away from school, he contacted the board authorities to ensure that she appeared for her exams comfortably in an AC classroom with a writer. Needless to say, the hero's parents were supremely proud of her achievement and were grateful to the school for accommodating her.
Another brave girl, Vidhi Thakkar, from A S P Convent School, Ghansoli, was diagnosed with cancer in 2015 but this did not dampen her spirits. She scored 67.40% and credits part of her success her parent's efforts and school, especially her principal, Surekha Pisal. Vidhi explained, "It was very difficult to study when I was undergoing treatment. But I was interested in studies and did not wish to waste a year." Like most children her age who pass out of SSC, even Vidhi is confused about pursuing science, but one thing she is certain of is that she will continue studying.
From waiting tables to turning tables
Sunil Dangapur secured 88.8% working as a waiter in a restaurant in Versova during the day and attending Guru Narayan Night School in the evening. Now 18 years of age, Dangapur was forced to drop out of school and return to his village in Karnataka when he was in class VIII due to his family inability to live in the metropolis. After returning to Mumbai for a job, he enrolled in a night school.
Working from 9am-5pm daily and attending school after that leaves him with little or no time to do anything else. "I used to wake up at 4am to study before work. Although I would have liked to have had more time to study and play, it was difficult to manage with work," Dangapur said. He is undecided about which stream to pursue further however like all pass outs he is clear that he will continue to work while studying.
Students at this school are supported by Masoom, an NGO, which helps establish quality education in night schools.
Shining brighter than the blaze
The fire at Damu Nagar, Kandivli, last December was in the news for all the wrong reasons. The fire claimed 2, injured over a dozen people and left thousands homeless. However, even a calamity of this scale couldn't hold back the students of Raj High School, to attend the exams and fare brilliantly.
Pooja Ghembhad, who scored 88.80% and topped the Marathi medium school, said she and her brother Krishna, braved the wrath of the fire and its devastating aftermath to begin life anew. Coping with the loss of life and house, preparing for their own exams, giving tuitions to others and keeping the morale of Damu Nagar high, tying up with NGOs to provide students notebooks and other study aids, this brother and sister duo pulled off the near impossible feat of passing with flying colours inspite of being surrounded by morass. She motivated students by keeping them focused on studying for the boards and streamlining academic abilities. Pooja plans to continue her association with NGOs and become a doctor.
The English medium school was topped by Prajakta Mistry who scored 85%. Prajakta confided that fortunately she wasn't directly affected by the fire, however, the stress of her friends getting displaced and losing their belongings was quite demanding. Despite this, she braced herself for the exams and scored well, making her family and school proud. She plans to become an IT engineer.
Image used for representational purpose only
Teacher Warriors 2022: Richa Prasant's journey from Corporate world to Classrooms
In 2009, Richa Prasant started Sunaayy Foundation to help underprivileged children.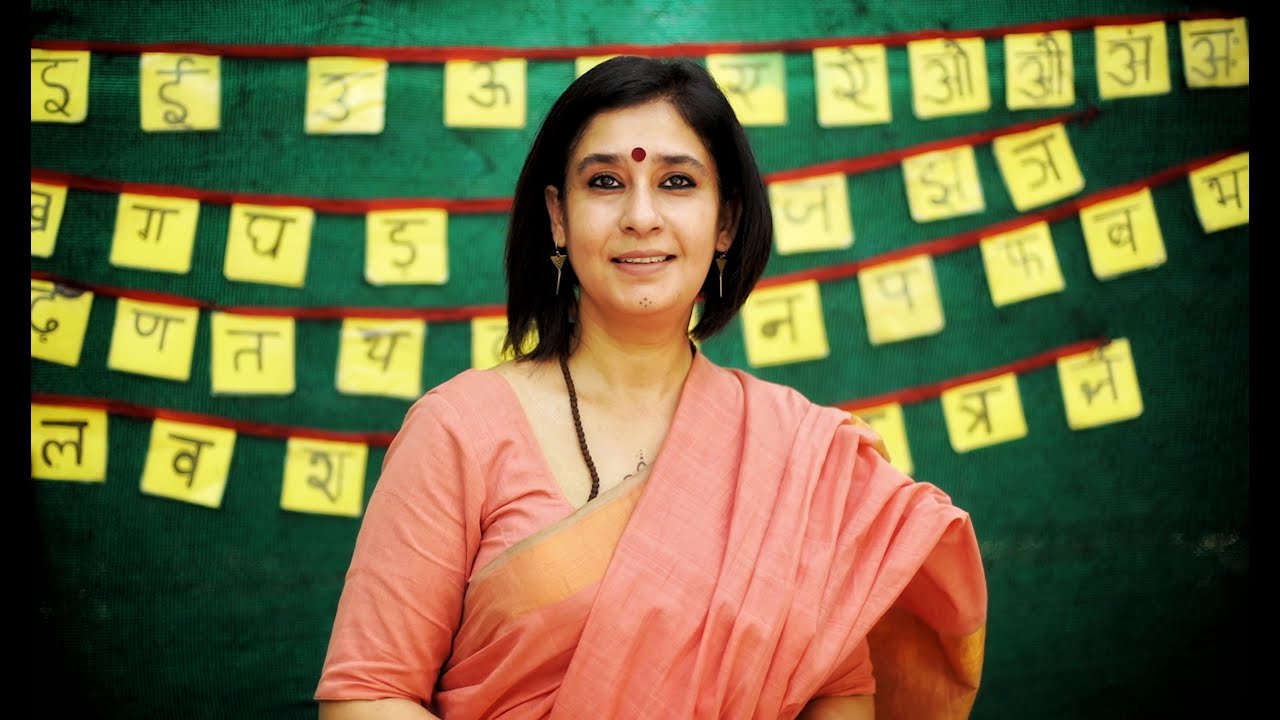 A lady was heading home after a long day at work. Corporate jobs can be exhausting especially when the heart doesn't feel satisfied working 9 to 5 every day. As she waited for the traffic lights to turn green, a little boy knocked on her car's window. In unkempt hair and tattered clothes, he requested her to buy a box of pens so he could eat something. She looked at the boy holding the pen and felt helpless; he did not belong here, on the streets. He deserved a safe environment and he deserved to use that pen to write his dreams and aspirations. The loud honking of cars broke her chain of thoughts. The light was green and the boy was still standing by the window, with hope in his eyes. That night, she decided to follow her calling. In 2009, Richa Prasant started Sunaayy Foundation to help underprivileged children. It was not an easy decision for Richa. She would have to answer any questions and at the same time, address doubts of her own.
"I was clueless. I did not know anyone who would support me, I did not know how to find beneficiaries, and I did not even know the correct terms. Often, people would ask me why I left a well-paying job or what is my NGO bringing to the table? I had a simple answer – blessings. That was my earning, and that was my reward. It all happened in a very organic way like I was meant to do this," Richa said.
Richa was brought up in a family that deeply valued community service. During British rule, when Indians were not allowed to receive education, her great-grandfather ran a school for adults. Her great-grandmother would visit the women's jail and teach embroidery to the inmates. Her father was a bureaucrat who touched many lives by going above and beyond. From getting them jobs to providing financial aid from his own pocket, he used his power for the benefit of those around him. He was also awarded Padma Shri for his work. Richa draws her inspiration and strength from the works of her family.
Challenges along the way
Every eighth urban child in India lives in a slum, according to a report by the Union Government. At least 35 million children aged 6-14 years do not attend school. 53% of girls in the age group of 5 to 9 years are illiterate. In a study conducted to understand the nonenrolment and dropout of children living in slums, it was seen that only 22.63% of children between the age group of 6-14 years had enrolled in various schools (much below the national average) and also found that 43.76% had never enrolled.
When Richa was faced with the challenge of convincing people to take a step in the direction of education, she took to the women of the village for help. "I knew that it would be difficult for both, children and parents to relate with me because our perspectives and experiences were very different. So, I reached out to a few women from nearby slums and spent time upskilling and training them. The women were able to explain how the learning centre worked and within days, we had a new enrolment," she said. "When a woman from their neighborhood wakes up in the morning, brings 30 children to the centre, and helps them to reach home safely, the parents are persuaded to take a leap of faith and send their child with her. This strategy had a very positive impact on children," she added.
"I remember desperately looking for funds in the early years of NGO. Just when I was thinking of giving up on the whole idea, one of my friends donated 5 lakh rupees. He was saving for his parents' medical operation but, decided to invest in my organization instead. That day, I knew I had to do whatever it took to bring this idea to life. We've completed over a decade and we continue to grow stronger with every passing day," Richa said.
"When pandemic hit, it felt like everything was going to get wiped out; all the efforts, the funds, the learning center, everything. However, we were lucky that people were still willing to come forward and contribute. We also changed our ways of working; we tried to help the people who needed medical support, and we also tried to arrange resources to conduct online lessons," she said.
Sunaayy Foundation organized an old gadgets drive to collect outdated electronics and donate them to kids in need. They also distributed hygiene goods as well as food ingredients and rationed, and prepared food for over 2500 migrant workers' families during the lockdown. Richa and her NGO were felicitated with the 'Corona Yoddha Samman Patra' for her dedication and contribution towards the covid-19 safety drive that continues to engage in several activities for the welfare of society.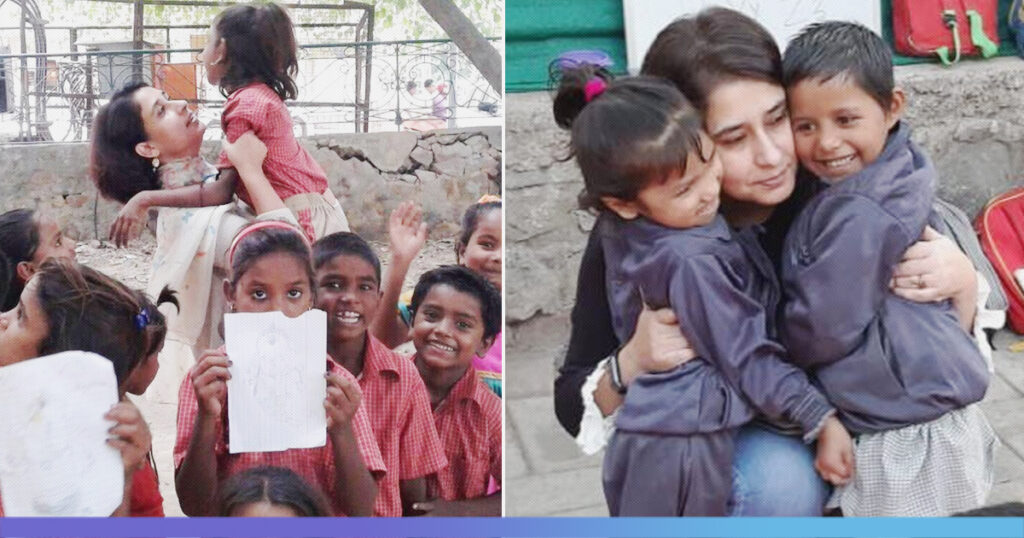 Innovative method of teaching
The learning centre is a pre-school and a creche. Children from 2 years of age to 17 years of age are a part of the centre. In the beginning, Richa was apprehensive to have teenage students but, she realized that the students were growing with the organization. So, she did not abandon them. Instead, she prepared them for board exams and taught them skills that could be used to access employment opportunities.
"We follow a multi-graded system of learning. Because students may know how to speak English but not how to read and write. So, we don't filter children according to their age and put them in grades as happens in regular schools. We assess their learning abilities and teach them accordingly. Our main motive is to keep them safe and well fed," Richa said.
When the Economically Weaker Section (EWS) quota was announced, it was an aid for students who could not access quality education. The students were now free to enroll in government schools, and many from the learning centre also moved to schools around the area and excelled in their academics. "We are not a school. We are a bridge trying to deliver our government's efforts to the underprivileged," she said. areas.
During the pandemic, the foundation was forced to suspend classes. Many teachers returned to their villages. However, that did not hinder the growth of the children. The teachers opened their own little centre and used the training provided at the foundation to teach the children of their respective villages. "Empower one woman and she will open a learning centre and employ two more women from the village. We are not displacing them; we are training and educating them for free. This is why I support female participation in the organization; one woman has the power to feed the whole family. They must be given the opportunity to do that," she said.
The teachers also stayed in regular touch with the students and parents and conducted online classes as well as one-to-one whenever possible. Students too shared their knowledge with their peers, and everybody continued to learn. This is why the volunteers of the foundation are as young as 6 years old and as old as 80.
NEP 2020
The New Education Policy 2020 of the Government of India identifies education and institutional capacity building as two programs that could support the implementation of sustainable development of the country and also make it self-reliant (atma nirbhar). The revised curriculum and its multi-disciplinary approach aim to impart not only relevant knowledge and skills but, also to develop the vast potential inherent in every citizen.
While it is a positive initiative to improve the current education system, it also has a few shortcomings. "Yes, we must start online learning but we must also realize that it is something that only privileged schools can afford. The pandemic was proof that it was very difficult for the government and rural schools to adapt to the digitization of education. We could, for example, have the MNCs donate their discarded laptops to assist the children who cannot afford an electronic device but still wants to study," she said.
Pat on the back
Sunaayy Foundation not only provides free and quality education, but they also provide free books, stationery uniforms, and fresh meals twice a day to the students. During the harsh winters of Delhi, the team distributed one lakh meals, 1,000 blankets, and over 1,500 uniforms, to young students. The foundation has its learning centers in the Hardoi district of Uttar Pradesh, Jharkhand, Bihar, and West Bengal. There is also a skill development centre in Kolkata and it also helps the victims of sex trafficking.
When asked about her achievements, Richa said, "75% of our kids got enrolled into the mainstream education institutes; this is one of our biggest achievements. Even after the pandemic, we survived, and our organization survive all the hardships. We also continued getting support from well-wishers, from beneficiaries when everything around us was coming to a standstill. We also continue to adapt to the changes, working for as many causes as we can and helping as many children as the time and space allow us. To achieve this flexibility with the organization and the volunteers is also a big success."
"We need more people like us; like you and me. People like you help us by amplifying our voice and that in turn keeps us going. Similarly, we need more volunteers and teachers to contribute to this sector of the society where the help seldom reaches people," she said in a message for educators who are trying to follow the same path as her.
Call for action
Sunaayy foundation is always on look for old or discarded gadgets for the students to continue online learning, and also welcomes sponsoring a student for their academic year. One could also sponsor refreshments and meals for the students of the learning centre. The organization is always open to volunteers and helping hands in all the centres. We urge the readers to visit their website and reach out to the members to contribute and engage in this cause for change.