"Innovations in Education" session organized by Confederation of Indian EdTech Organizations (CIEO) at Rajasthan Startup Fest
An interesting and interactive session on "Innovations in Education" was recently organized  by Confederation of Indian EdTech Organizations (CIEO) during the Rajasthan Startup Fest at Jaipur Exhibition & Convention Center (JECC) under the aegis of Startup Oasis & RIICO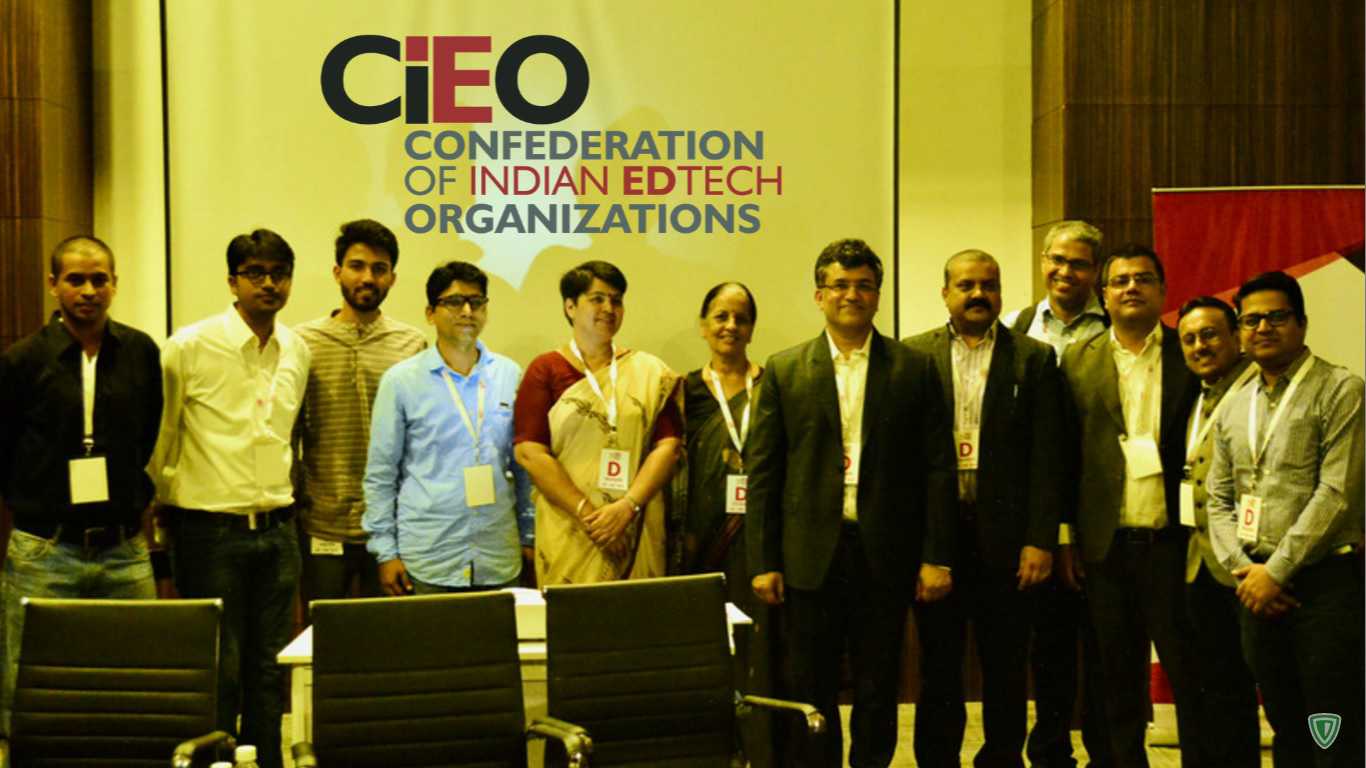 An interesting and interactive session on "Innovations in Education" was recently organized by Confederation of Indian EdTech Organizations (CIEO) during the Rajasthan Startup Fest at Jaipur Exhibition & Convention Center (JECC) under the aegis of Startup Oasis & RIICO. The session started with an introduction to the concept of CIEO. CIEO has been built with an intent to enable EdTech companies and Educational Institutions at all levels to come together to share problems, discuss issues and build solutions that really help in better learning for students.
The main speaker for the session was Mr. Shrutidhar Paliwal, VP of Corporate Communication at Aptech Limited. He spoke about how job-oriented courses were the need of the hour. He touched upon a variety of issues facing educational technology and innovation in today's world including social media impact, advent of tablets and other gadgets in the classroom, the power of internet in the hands of the student, dilemma of teachers and how to prepare students for tomorrow.
The panel discussion featured:
– Mrs. Kamaljeet Yadav, Principal, Subodh Public School (Airport), Jaipur
– Mr. Shrutidhar Paliwal, Vice President, Corporate Communcations, Aptech Ltd.
– Dr. Prabhat Pankaj, Director, Jaipuria Institue of Management, Jaipur
– Mrs. Suniti Sharma, Principal, MGD Girls' School, Jaipur
The panel discussed pertinent issues facing educational institutions today.
Mrs. Kamaljeet spoke about how students were better prepared now as compared to the past. The pace of development of technological innovations in education has left a huge gap in the expectation of students and ability of teachers to deliver.
Mrs. Suniti Sharma touched upon the dilemma of teachers on whether to enable students with technology or not as it creates a bigger pressure on teachers to first adopt technology themselves.
Dr. Prabhat Pankaj, gave some great anecdotes on how his institute has adopted technology. He mentioned that instead of giving students 2-pages to read, asking them to watch the professor's 3-minute video was far more successful in getting the students introduced to the concepts. He also shared that students will copy what teachers do. If they carry books or go to library, students will follow suit.
Mr. Paliwal gave an industry perspective on how the education institutes of today had to deal with a lot more in the past and the higher expectations of students coupled with technology availability has given rise to markets like MOOCs and vocational training programs.
The session gathered positive response from the audience and was appreciated for highlighting and clarifying a much needed topic of discussion related to school education.
More information about CIEO, It's mission, vision and members is available at http://www.thecieo.com/
Education for Girls
Department of School Education and Literacy (DoSEL), Ministry of Education is implementing 'Samagra Shiksha', for universalization of quality education throughout the country in coordination with the States and UTs.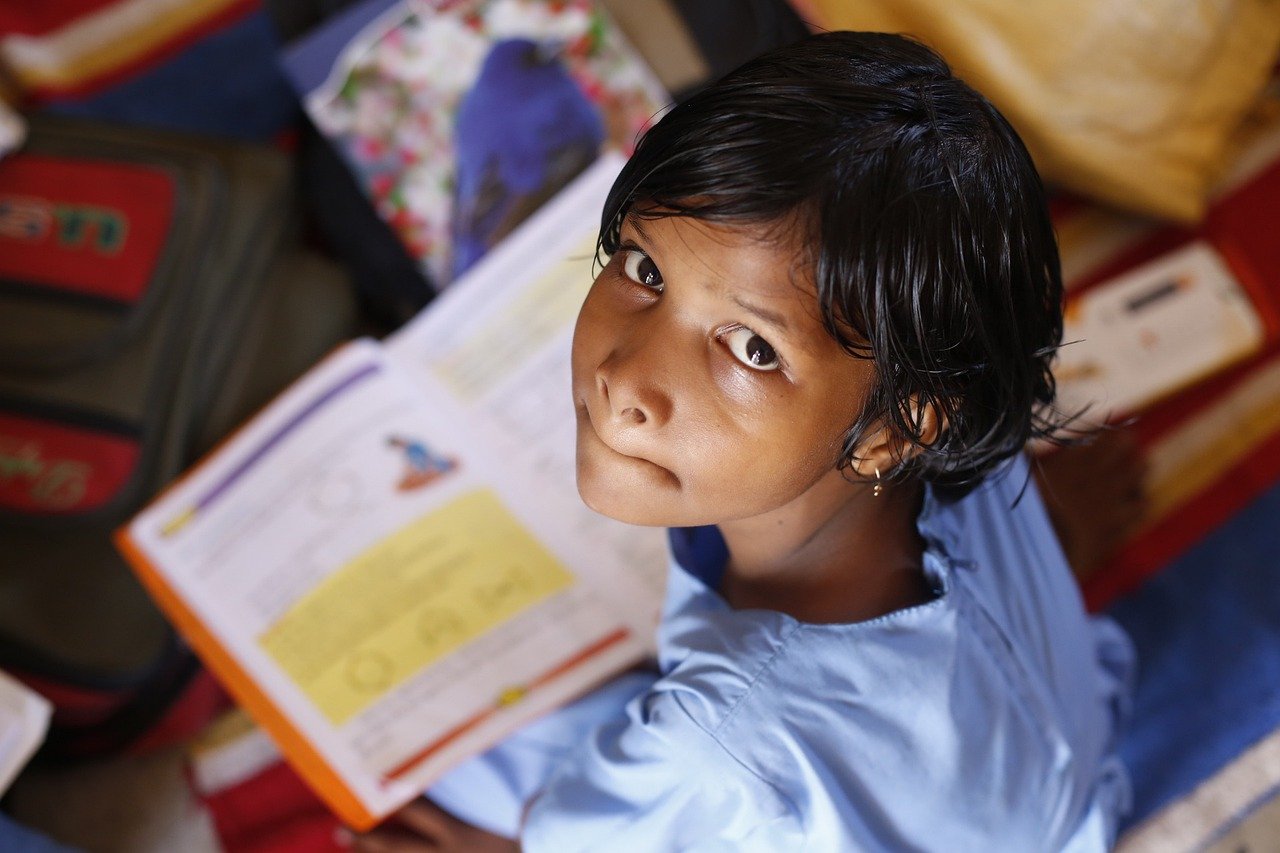 Education is a subject in the concurrent list of the Constitution and the majority of schools are under the jurisdiction of the State Government. Department of School Education and Literacy (DoSEL), Ministry of Education is implementing a centrally sponsored Integrated Scheme for School Education 'Samagra Shiksha', effective from 2018-19, for universalization of quality education throughout the country in coordination with the States and UTs. Bridging gender and social category gaps at all levels of school education is one of the major objectives of the Samagra Shiksha. From the year 2018-19 to 2020-21, the Drop-out rate of girls at the Secondary level decreased from 17.03% to 13.7%, Gross Enrolment Ratio (GER) at the secondary level increased from 76.93 to 79.45, and GER at the higher secondary level has increased from 50.84 to 54.65. (Source: UDISE+).
Under Samagra Shiksha, there is a provision for gender-segregated toilets in all schools. As per UDISE+ 2020-21, 97.45% of Government schools have gender-segregated toilets. Also, there is a provision of a Composite School Grant which may be used for annual maintenance and repair of existing school buildings, toilets, and other facilities to upkeep the infrastructure in good condition.
School Health Programme, under Ayushman Bharat which is a joint collaborative initiative of the Ministry of Health and Family Welfare and DoSEL, Ministry of Education, a module on 'Growing up Healthy' has been incorporated, which interalia includes information on physical challenges during adolescence and attaining puberty.
The National Council of Educational Research and Training (NCERT) is implementing the Adolescence Education Programme (AEP) as part of the National Population Education Project (NPEP). One of the learning outcomes of AEP is to make the learners aware of the concerns of adolescence, i.e. process of growing up during adolescence, and to inculcate in them a positive attitude regarding these concerns.
Additionally, vide a joint letter of Secretary, DoSEL, and Secretary, Ministry of Jal Shakti dated 08.03.2022, the states have been advised to utilize funds earmarked for Menstrual Hygiene Management (MHM) and management of menstrual waste under the Swachh Bharat Mission (Gramin) Phase-II at the village level, for installation or maintenance of incinerators in schools having girls from classes VI to XII and for creating awareness on MHM among adolescent girls and in the society in general.
Moreover, all States and UTs have been requested to take necessary steps to create awareness amongst adolescent girls in schools about the safe usage and the benefits of Sanitary Napkins. It has also been communicated that subsidized sanitary napkins are available at the Jan Aushadi Kendras set up by the Ministry of Chemical and Fertilisers, Government of India.
Under Samagra Shiksha, there is a provision of Kasturba Gandhi Balika Vidyalayas (KGBVs) in the Educationally Backward Blocks, which are residential schools for girls belonging to disadvantaged groups such as SC, ST, OBC, Minority, and Below Poverty Line (BPL). KGBVs were functional for classes 6th to 8th under the erstwhile Sarva Shiksha Abhiyan. Under Samagra Shiksha, a provision has been made to upgrade/converge the KGBVs with girls hostels to cover girls up to classes 10th (Type II) and 12th (Type III) to reduce dropout and enhance enrolment of girls at Secondary and Higher Secondary levels. In KGBVs, specific skill training is imparted to provide need-based vocational education to girls.
Further, Special State Specific Projects for varied interventions under equity are emphasized for enhancing access, retention, and quality of girls by promoting enrolment drives, retention and motivation camps, gender sensitization modules, etc. Financial Support is also being provided under State Specific projects as per the allocation of flexi funds under quality to the state subject to viable proposals received from the respective State and UTs. Such projects include Life Skills, Awareness programmes, Incinerators, Sanitary Pad Vending Machines etc.
Moreover, Samagra Shiksha aims at integrating Vocational Education with general academic education in all Secondary/Senior Secondary schools including KGBVs; enhancing the Employability and Entrepreneurial abilities of the students, providing exposure to working environment; and generating awareness amongst students about various career options so as to enable them to make a choice in accordance with their aptitude, competence, and aspirations.
The information was given by the Minister of State for Education, Smt. Annpurna Devi in a written reply in the Lok Sabha on 1st August 2022.