Introducing child tracking system soon to track school drop-out rates
HRD Minister Smriti Irani announced a soon to be launched child tracking system to capture data about 200 million children and arrest the drop-out rates. Besides this, the minister made several announcements through tweets.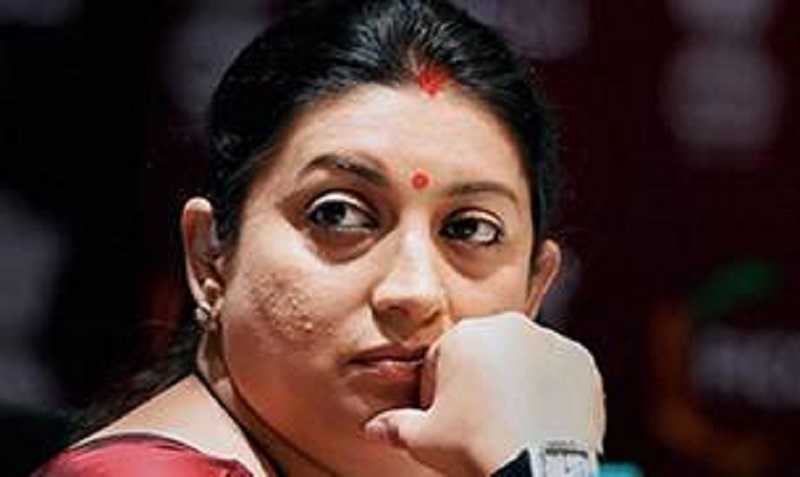 That drop-out rates in schools have reached alarming levels is a known fact by now but it is heartening to know that the Human Resource Ministry (HRD) ministry is planning to introduce a child tracking system for over 200 million children across the nation. And it is said that what is tracked can be improved so this may be very well the first step towards stemming the school drop-out rates.
Recent tweets by the HRD minister, Smriti Irani announced that apart from introducing the child tracking system, the ministry will improve the concept of bridge school that was earlier discontinued due to Right to Education (RTE).
Other announcements:
1 The progress of the Sarva Shiksha Abhiyan (SSA), introduced for ensuring universal elementary education will be tracked online.
2 These reviews will now be done on a daily basis instead of the usual mid-term online review.
3 Further, an expenditure portal is being planned for centralising the school education data and similarly a portal for Teacher Education Institutes will be developed to make grading in examination a transparent process
4 Lastly, the National Assessment Survey (NAS) that was previously done once in 3 years will now be an annual exercise.
At the same time, HRD minister Smriti Irani said that her ministry is also assisting states who are lacking behind in education by helping them in developing composite schools by rationalizing stand-alone schools that consists of only one teacher.
"Smaller schools are either mentored by larger schools in same geographical area or are merged in the interest of students," she tweeted.
The minister also informed about a "Learning outcome portal being designed by NCERT which will have videos so that outcomes are easily comprehended n tests voluntarily taken."
While concluding, she added, "Under Shaala Siddhi school evaluation was undertaken since November 2015. This year we shall extend it to all schools across the country."
SEL in the Classroom: Strategies for Successful Integration into Curriculum
Man is a social and gregarious animal and therefore we need to get along with family, friends, neighbors, etc – if nothing – learn to go along to get along.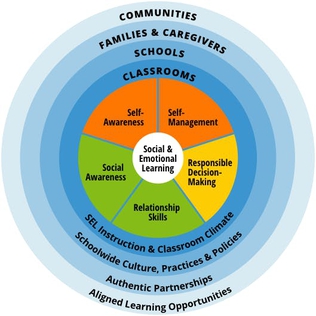 Today, there is a lot of talk about social and emotional skills; there are talks, seminars, podcasts, etc—what needs to be taught and how and when. Of course, everything has to be taught in schools; parents have no time – they are working from home / from the office so the duty falls on the teacher almost entirely as does the blame if something is not learned. SEL doesn't work that way. Unlike subjects, these skills are very cultural, flexible, and contextual but in whichever age or society we live in there are some basic skills we need to have. Man is a social and gregarious animal and therefore we need to get along with family, friends, neighbors, etc – if nothing – learn to go along to get along.
Having said that what do we as teachers need to teach, at what stage should they be taught and how do we ensure that what we teach makes sense to the children and therefore is learned?
Among the social skills, communication needs to be given top priority. Rather than making a boring list of skills I would like to be specific, brief, and precise. Speaking could be subdivided into skills to discern what to speak and what not to speak for example. As a rule, it is linked to empathy but before that recognizing one's own and other's feelings is also linked to honesty. A thumb rule- if you think what you are about to say will hurt the other person's feelings, keep your thoughts to yourself.
After the what, comes how to say—one has to be honest but need not be brutally so. So, this is linked to tact and diplomacy without being dishonest or unnecessarily flattering.
Then comes when to say what you want to say—judging the appropriacy of time is important too. This is linked to patience and sensitivity.
Very often, especially in our country, listening is not considered a skill. Kids are encouraged to talk to "gain confidence" but never taught to shut up and listen. They are growing up with a lot of noise surrounding them –of various kinds. This leads to narcissism and an undue notion of self-importance. So, listening develops respect for other's thoughts and opinions, refection, tolerance, and acceptance of diversities, respect for others' knowledge and experiences, etc
Emotional skills deal primarily with recognizing and admitting one's own feelings and therefore those of others. Culturally we do not encourage kids to show or express their emotions—partly because as adults we ourselves do not know how to deal with feelings—we have hardly been taught and we have very few words in the vernacular to express the myriads of feelings. So, feelings are very often suppressed. This is somehow in my opinion inextricably linked to values like courtesy, integrity, gratitude, respect for elders, helpfulness, respect for the disabled and underprivileged, respecting boundaries and personal space, justice, ability to take a No—the list goes on—it is never exhaustive as I said it keeps changing and we need to be flexible as to the degree it can be enforced. At some stage, we must allow kids to make their own choices.
I am reminded of two very apt pieces I have read- one is a poem by Dorothy Law Nolte-Children Learn What They Live. The other is a book 'All I Really Need to Know I Learned in Kindergarten" by Robert Fulghum. They both talk about everything there needs to be said on the above topic. I will nevertheless attempt to explain how some of these can be taught.
Let me start by saying that it is no longer a 'Do as I say"-it is a 'Do as I do" world and I think rightly so. Today kids starting from the KG classes need to understand the why of everything.
So, as they undertake individual or group play they can be taught fair play, sharing, patience to wait for one's turn for toys, etc, talking softly, saying sorry if they have unintentionally hurt another, saying thank you for receiving something, putting things back, perseverance to complete a job, doing things as best as they can and so on. They also learn not to take things that do not belong to them.
They learn empathy when another child is hurt and is crying, learn what the teachers are doing to comfort him/ her, they also can subconsciously learn words to describe some feelings upon which they can build.
In Class they can be taught to speak one at a time- patience, consideration for others, respect for the teacher—how to show that respect and why, hoping this will be extended to the older family members at home. They can be taught to ask for things politely and a zillion other thing.
Certain aspects of behavior are very cultural like standing up when a teacher enters and wishing them, not touching each other, appropriacy of clothes which is steadily merging with that of the West, revealing clothes for example, modesty is very Indian. According to me, we can teach the Indian way and as the kids grow older be allowed to make their own choices based on the society they move with. Celebrations are also very cultural and Indian.
Now I shall mention some issues in the teaching of both communication skills and social and emotional skills. There is no clear consensus among the parents themselves and/or teachers themselves as to what is the right thing to teach. They are very often confused. Hence that confusion is passed on to the kids. Sometimes it is ok not to stand up when the teacher enters the class- some insist- some don't, some are 'friends' with the kids' others are strictly teachers and so are the parents. Parents and teachers can only be friendly with kids-they can never be their friends. The issue is that they have blurry lines as boundaries – and when kids cross that boundary, the parents and teachers are offended not realizing they are the ones that did not define the boundaries.
So, in India the issues in teaching social and emotional skills are many, and as long as the migration of people back and forth to the West and East continues and inter-marriages continue, there is going to be a constant fluid state and this transient stage is what we will have to live with for some decades till the cultures merge and stabilize.
Children Learn What They Live—by Dorothy Law Nolte
If children live with criticism,
They learn to condemn.
If children live with hostility,
They learn to fight.
If children live with ridicule,
They learn to be shy.
If children live with shame,
They learn to feel guilty.
If children live with encouragement,
They learn confidence.
If children live with tolerance,
They learn to be patient.
If children live with praise,
They learn to appreciate.
If children live with acceptance,
They learn to love.
If children live with approval,
They learn to like themselves.
If children live with honesty,
They learn truthfulness.
If children live with security,
They learn to have faith in themselves and others.
If children live with friendliness,
They learn the world is a nice place in which to live.
The author Robert Fulghum very nicely says – ALL I REALLY NEED TO KNOW about how to live and what to do and how to be I learned in kindergarten. Wisdom was not at the top of the graduate-school mountain, but there in the sandpile at Sunday School.
 Author – Bhavani Raghunandan, Director, Vidya Mandir Sss, Chennai