Is your child a victim of the bullying monster?
A survey by IMRB and ParentCircle show that nearly 33% of school children are bullied. School principal Sukumaran suggests that schools should make older and younger students work as team. School counsellor Rina says, confidence-building, anger management sessions and workshops on regular basis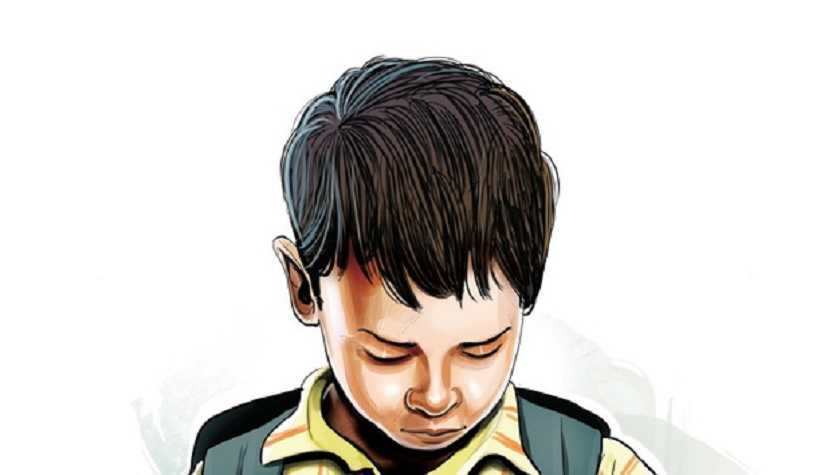 No one had imagined that 14-year old Raunak Banerjee who was terrified of heights would jump off from the 10th floor of his apartment on June 29. The class IX student from Baldwin Boys' High School left behind a suicide note which read, "One of my schoolmates bullied me, it has been happening and it is intolerable. Those who I considered my friends have betrayed me."
An equally painful case was that of Hari's (name changed) who was tortured by bullies from a neighbouring school. The class IX students beat him up and demanded him to get liquor. Failure to comply would result in public beating. Hari did manage to buy a bottle and was about to smuggle it in his school bag when his father caught him. Shamed and dejected the 15 year-old decided to take his life by jumping in front of a speeding train, but not before he wrote a suicide note. Hari was extremely lucky as his mother traced him before he could take the leap.
A study conducted by research agency IMRB and ParentCircle (2015) show that nearly 33% of school children are bullied. The survey queried 2,700 respondents across the country with equal number of parents and children.
Opinions of Principals and school authorities corroborate the findings of the above research. They agreed to the presence of bullying on school campuses but it depends on the "kind of school your child attends. Bullying does happen but in schools it is a small thing," says Maya Sukumaran, principal, Geetanjali School.
Uday Kumar, registrar of an international school in Bachupally says that CCTV surveillance in classrooms and corridors helps them to track children. "There are no committees as such but our teachers are approachable and we also have a counsellor who holds regular session with the students. Ragging and bullying is not something we tolerate."
When counsellors were questioned about bullying, they did not mince any words about the practice of bullying. "Bullying is quite rampant," says Rina Reddy, child psychologist and former school counsellor. She also said that bullying can be subjective as what may be a perfectly normal activity for parents, counsellors, teachers or principals may amount to bullying to a child. Another problem area according to Reddy is that most complaints against bullying are never reported. In many cases, the victim is too scared to approach the authorities while in others, they simply don't have faith in the authorities as being capable of helping them out or even label their complaint as problem of bullying.
For example, Hari shared with the police that he had informed about the bullies to his class teacher, who ignored the complaint and actually told him to not speak about it to anyone.
Member of State Commission for the Protection of Child Rights, Achyuta Rao retorts that schools today are busy charging exorbitant fees and yet fail to provide holistic development. The child rights activist laments that despite there being a provision that mandates for schools to have a trained psychologist or counsellor, most, if not all, ignore it.
Whats the solution?
Bullying was one of the prime topics of discussion at a recent policy research conclave at Geetanjali School. A survey in the school revealed that as many as 45% of the students were 'extremely concerned about bullying'. Students of class XI gave two suggestions to counter the menace. Firstly, a prototype was developed which had an in-built panic button that would immediately alert the authorities upon pressing. The second measure was the introduction of a blog where students can write anonymously.
School principal Sukumaran suggests that schools should make older and younger students work as team and not aggregate them. "This instills a sense of responsibility in children," she adds. While agreeing that there is a need for a single window to deal with bullying cases, she quips, "Only for big incidents. But steps should be taken so that no such incidents happen."
In school counsellor Rina's view, confidence-building, anger management sessions and workshops on regular basis is the ideal solution to deal with bullies. "Group sessions and workshops must be held in classes at least twice a month to spread awareness about what bullying is and the impacts it has. These workshops should be followed up by team building exercises to promote comradeship between peers," says Rina.
What unites both these suggestions is the emphasis on increasing the comradeship and comfort levels between older and younger students. Only when they consider each other as parts of a whole will this animal of bullying be tamed.
* Read the original story by Sadaf Aman on www.newindianexpress.com
Image used for representational purpose only
28th edition of CBSE Sahodaya Schools Conference begins at Vadodara
The 28th National Annual Conference of Sahodaya School Complexes on the theme of Education 4.0-Reinventing
Education 2030 and beyond begins.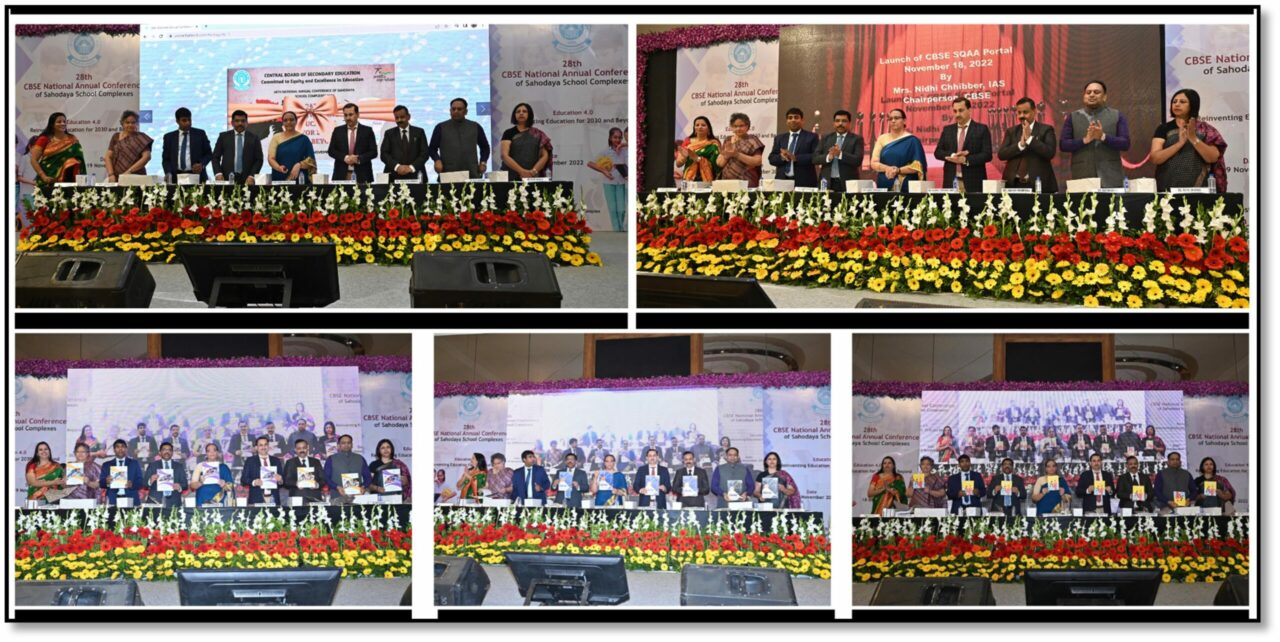 The 28th National Annual Conference of Sahodaya School Complexes (2022) began on 18th November 2022. This year the conference is being held in collaboration with Gyan Sarovar Sahodaya –The Central Gujarat CBSE Schools Sahodaya Complex.
The theme of the conference is "Education 4.0: Reinventing Education for 2030 and Beyond" with the objective to sensitize school leaders and prepare them for the era of education 4.0 with the necessary changes in the design of curriculum and pedagogy.
Sub Themes
Social dynamics and development of education
School Leadership for futuristic schools
Technology is indispensable for education
Capacity Building of teachers
AI in school education
Creative Learning
Positioning curriculum for 2030 and beyond
Moving from Transactional Leadership to Transformational Leadership
Building Learning Communities
Schooling Vs. Education: Bridging the gap for a better India for 2030 and beyond
Community School Partnership for quality education
This year's conference is hosting the representatives of more than 200 Sahodaya School Complexes and educationists from around the world in a two-day event at Vadodara.
Principals from 800 plus CBSE affiliated schools in the country and abroad, academics, and senior officers of the Board are participating in this two-day conference which will dwell upon various themes such as Community School Partnership, Schooling versus Education, Technology for Education, Artificial Intelligence in Education, Building Learning Communities, Leadership, Creative Learning, and Capacity Building of Teachers.
The inaugural session of the conference began with the address of the Chairperson CBSE Smt. Nidhi Chhibber highlighting the roles and responsibilities of school principals and administrators in realizing the objectives of NEP 2020 and making schools future ready.
A number of publications prepared by the Board were also launched by the Chairperson, on this occasion.
Conference Souvenir
A compilation of the probable best practices received from different schools across the country in the area of curriculum, pedagogy, capacity building of teachers, school leadership, school community partnership, and use of technology.
CBSE SQAA Portal
As per NEP 2020 recommendations, CBSE has developed a 'School Quality Assessment and Assurance (SQAA)' Framework based on 7 domains covering all the aspects of school functioning and can be useful as a tool for accomplishing individual and institutional excellence.
Practice Books in Science and Mathematics have been developed for Students of classes IX and X in the subjects of Mathematics and Science to strengthen the skills and competencies of students and help them apply the learned concepts in real-life situations and draw inferences.
These workbooks present a series of questions organised as themes, mapped to concepts from the curriculum of the respective class.
Item Banks
The board has designed and developed Competency Focussed Practice Questions aligned to the NCERT curriculum in the subjects of English, Mathematics, Science, and Social Science for Class X students to test conceptual understanding and application.
SAFAL Assessment Frameworks for grades 3, 5, and 8 were also launched today in the subjects of Language (English/Hindi), Mathematics, and EVS/Science. These include domains, strands, and competencies, and define learning outcomes at various proficiency levels.
PRAYOG
Pradhanacharya Yojna for Growth, has been designed in view of the important role of the Principals in the effective implementation of NEP 2020 in CBSE schools and covers various themes such as Innovative Pedagogy, Competency Focussed Education, Experiential Learning, Art integrated learning, Story Telling and Sports Integrated Learning, Systemic Reforms via initiatives such as SAFAL, HPC, SQAA, and Competency-based assessments, and other topics like Peer Education and Life Skills, Inclusive Education, Environmental Education, Pedagogy Leadership and Expectations from Principals.
Skill Education
A number of Skill Modules for Class VI-VIII on Travel and Tourism, Marketing, Media, Beauty & Wellness, Design Thinking, and Innovation were also launched today along with new modules for classes IX-XII in Library and Information Science, Cost Accounting, Early Childhood Care and Education.
Hand Book on Positive Parenting – A Ready Reckoner
The Board has always been sensitive and proactive regarding the mental health and wellness of students. Positive Parenting – A Ready Reckoner has been brought out by CBSE with the hope of adding value to the nuances of parenting and nurturing skills in a very simplistic and easy-to-follow manner. This publication by no means attempts to undermine the concerns and care of the parents already in place but may help in deepening the understanding and in building positive relationships amongst schools, parents, and students. The contents have been carefully curated post-COVID challenges and include topics such as the Mental and Emotional Wellness of Children, Parenting the Pre- teens, Gender Equality and Child Abuse Protection, Children with Special Needs, Online Learning for Parents, and more.