Measures that can be taken by School Heads, Teachers and Parents to prevent bullying
A study conducted in 2015, by IMRB and Parent Circle, revealed that every third child in school is bullied. Sometimes the consequences are disastrous, resulting in death. Bullying threatens students' physical and emotional safety at school, while impacting the child's academic performance.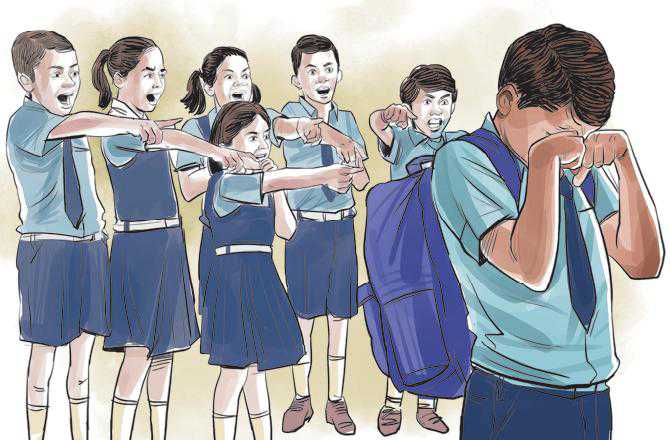 World Day of Bullying Prevention (October 7) comes once a year but there is much that the school system along with the parents can do all year through to raise awareness, protect students and handle various situations involving bullying.
Bullying, after all, is not a stray occurrence that happens in 'other schools' or to 'other people's children'. A study conducted in 2015, by IMRB and Parent Circle, revealed that every third child in school is bullied. Sometimes the consequences are even more disastrous, resulting in death. Fact remains, bullying threatens students' physical and emotional safety at school, while also negatively impacting the child's academic performance. Bullied students are more likely to get involved in physical fights, and suffer from anxiety and depression, health problems, and mental health problems.
So, what exactly is bullying? According to the official website of the United States government (stopbullying.gov), "Bullying is unwanted, aggressive behaviour among school aged children that involves a real or perceived power imbalance. The behaviour is repeated, or has the potential to be repeated, over time." Bullying is always intentional. It involves the intentional misuse of power to harm the victim through acts like hitting, making fun of, preventing from doing something, spreading rumours or embarrassing information, destroying peer relationships and so on. Depending on its nature, bullying can be categorised as Physical, Verbal, Social, Sexual, Prejudicial and Cyber.
In order for children to thrive, they need to be in safe, supportive learning environments. Bullying prevention is key, in this scenario and yes, it is everyone's responsibility. It is essential for schools to take the onus of making their spaces safe for children by preventing the many forms of bullying. Both school staff and students must be trained to address and prevent bullying. For students, apart from formal programmes, the topic of bullying can be included in lessons and activities. Students can present speeches and role-play on prevention of bullying. Discussions can also be held on the same, with regards to reporting bullying. Students can be encouraged to tackle the issue via creative writing such as poems, skits and stories which also instruct others how to help in such scenarios. There can be a display of posters created by students on the topic.
For school staff, it is essential that all be trained on what bullying is, what the school's policies are, and how the rules must be enforced. Bullying prevention training can include staff meetings, training sessions and teaching. The training should also be relevant to the various staff's roles and responsibilities.
What School Heads can do…
Principals need to embrace a culture change in order to effectively address a bullying problem. For starters, principals must practice what they preach. It starts with ensuring the school staff feel valued enough and connected enough to the school to intervene in bullying situations.
Heads of school can assess the extent of the problem. Students, staff and parents must be surveyed to find out how much and what type of bullying is prevalent, besides deciding on where and when to target prevention efforts.
A code of conduct should be developed across the school which reinforces school values. Unacceptable behaviour needs to be defined and the consequences spelled out. Teachers and students must be empowered to enforce these rules via training to identify and respond to inappropriate behaviour.
Adult supervision is essential as it is a fact that most bullying occurs when adults are not present. It is necessary to ensure that adult supervisors are visible and vigilant in the school premises, including hallways, stairwells, and cafeterias as well as on buses and possibly also along walking routes.
Principals can also ensure regular bullying prevention activities are conducted such as all-school assemblies, communications campaigns or creative arts contests which highlight school values. These efforts bring the community together and drive home the message that bullying is wrong.
What Teachers can do…
Apart from a formal bullying prevention agenda, teachers can also play a key role in maintaining a safe, bully-free environment in class. It is important for teachers to be aware of the school and state policies on bullying and implement them properly. When teachers treat students and others in the school environment with love and respect, it sends out the message to the students that the teacher would listen to them and help them if they approached her with issues such as bullying. Activities conducted in the classroom play a further role in spreading the anti-bullying message. Teachers can help the class identify instances of bullying in books, films and TV shows. The class can discuss the consequences of the instances of bullying and how they could be resolved. Class meetings can be held which offer students a chance to open up and speak out about bullying and peer relations.
Another important thing that teachers can do is to discuss bullying in general with their colleagues and also share their concerns regarding any students in particular. A group of teachers would be in a better position to monitor the school environment.
It is a teacher's duty to take immediate action in case of bullying. If a teacher fails to act it sends out the message that the behaviour is acceptable, and this could cause more such incidents to flourish.
What Parents can do…
Parents and guardians can work effectively with the school in preventing bullying. It is important for parents and guardians to talk to their children daily, find out about their day, their experiences in school including during the recess and commute, and their friends. If children are comfortable talking to their parents about such matters, they will most likely open up to their parents on more serious matters such as bullying as well.
Setting a good example is also a responsibility that lies on the parent. Losing one's temper, shouting or indulging in physical abuse is unacceptable. It is important that parents portray effective communication techniques even when angry or upset. Else the child picks up the lesson that it is okay to bully.
Parents play a significant role in creating healthy anti-bullying habits at a young age. It is important to teach one's children both what to and what not to do. Pushing, teasing, being rude to others obviously are part of undesirable behaviour, while teaching kids to be kind, to wait for their turn etc. inculcates good behaviour.
Teach your child what exactly bullying is and that it is not normal or okay for them to bully, be bullied, or watch other children being bullied.
Coach your child also as to how to behave when faced with bullying—get an adult, tell the bully to stop, walk away and ignore the bully.
Tackling Bullying in School
The Central Board of Secondary Education (CBSE) ordered the setting up of Anti-bullying Committees in 2015, by issuing guidelines for prevention of bullying and ragging in schools. Various methods to deal with this menace have been suggested, including warnings, suspension and, in extreme cases, rustication/expulsion of bullies. This circular suggests that anti-bullying committees be set up in schools.
The circular also suggests that counsellors be engaged in schools where students have complained of bullying. If you receive complaints about your child being bullied or hear about instances of bullying in his school, you can propose that the school engage a trained counsellor to deal with the issues.
The circular recognises the importance of family background and the influence of parents in cases of bullying. If your child has complained of bullying in school or you have received complaints about your child indulging in bullying, it is important that you speak to the teachers and parents of other children as a first step.
Cyber Bullying Rampant
Children in India reported the third highest online bullying rate. India ranks after China and Singapore among the 25 countries surveyed under a project by Microsoft Corporation to understand the global pervasiveness of online bullying.
The report which spoke to 7,600 children between the age group of 8-17 years, revealed, "What is seen as cyber bullying can vary between different cultures, and even among different individuals. In addition, cyber bullying, as a term, is not recognised worldwide. To address this, the study explored the issue by asking children about negative experiences they've had online — from their point of view (being called mean names, being teased, etc.). While such experiences may not be viewed as bullying by all who experience it, these behaviours may be considered by some as having potentially adverse effects."
In India, the survey indicated that 22% of children reported mean or unfriendly treatment, 29% were made fun of or teased and 25% were called mean names. The survey also found that 70% of children said that they know a lot or something about online bullying, while 79% were very or somewhat worried about the phenomenon. 77% reported being bullied online and/or offline. "India is one of the few countries where the rates of online and offline bullying were equal," the survey said.
World Tourism Day 2023: The Career Prospects in the Field of Tourism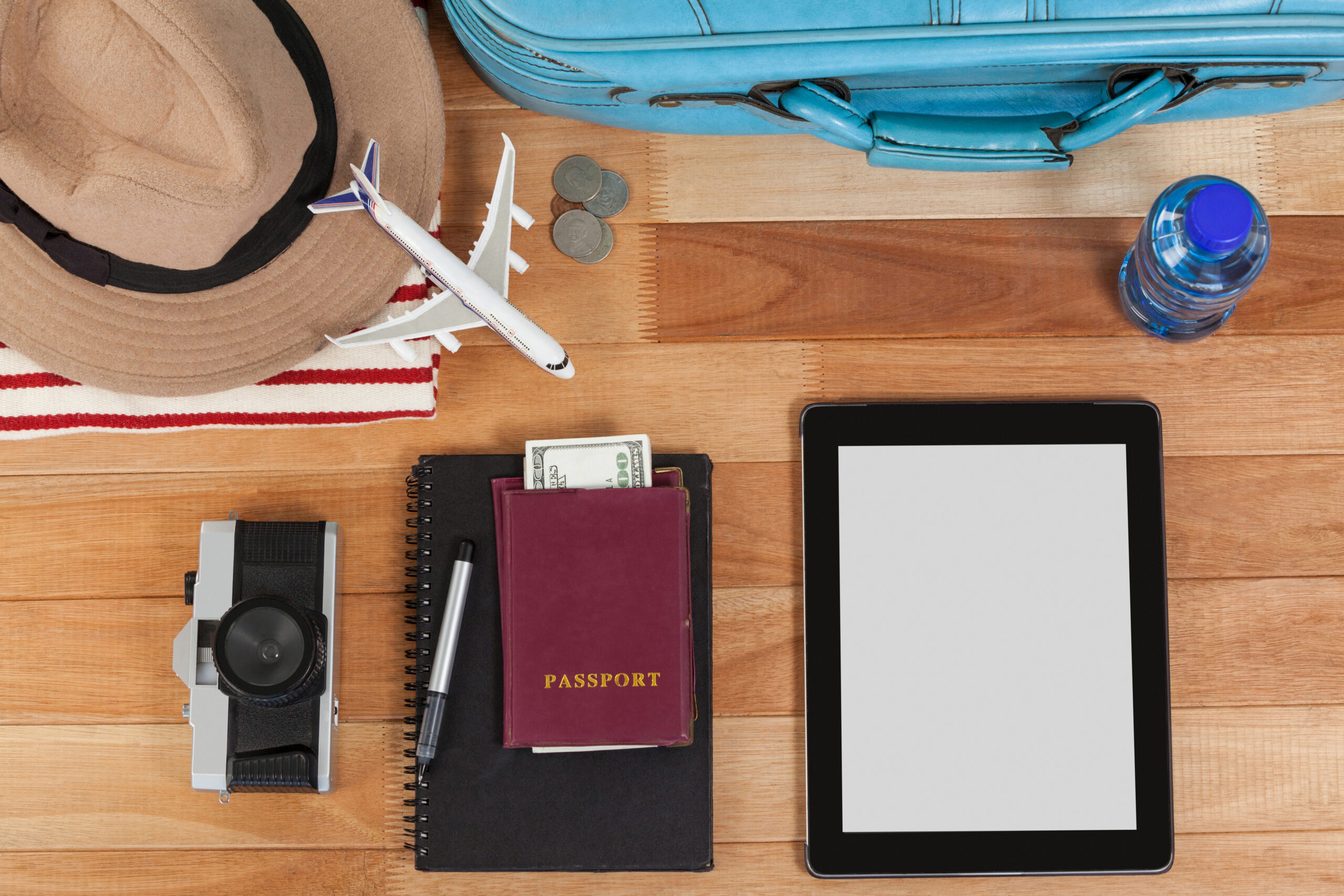 As we celebrate World Tourism Day 2023, it's time for school graduates to embark on a journey that goes beyond the familiar horizons of textbooks and classrooms. This is a journey that explores the educational perspective of tourism, unveiling the skills required and the plethora of career opportunities available in this dynamic field. India's travel and tourism industry is poised for center stage in the coming years, and the prospects for students have never been brighter.
A Glimpse into the Growth of Tourism:
In 2021, India's tourism sector wasn't just a contributor; it stood as a powerhouse, constituting a significant 5.8% of the country's GDP and providing employment for a remarkable 32.1 million people. This resurgence followed a tumultuous 2020 marked by the devastating impacts of the COVID-19 pandemic.
What's more exciting is that India's tourism sector is poised for sustained growth, with a projected compound annual growth rate (CAGR) of 13% during the period from 2019 to 2023. By 2023, it's expected to reach an impressive ₹32.05 lakh crore (US$450 billion). Furthermore, the sector is on track to create an astonishing 52.3 million jobs by 2028, accounting for 8.1% of the nation's total employment.
Moreover, India's tourism sector is anticipated to benefit from consistent hiring in other sectors such as financial services, technology, FMCG, and property and construction in 2023, providing diverse opportunities for aspiring professionals.
Educational Avenues in Travel and Tourism:
The journey toward a rewarding career in travel and tourism begins with education. Numerous institutions offer a broad spectrum of courses tailored to the industry's diverse demands. These educational pathways encompass Bachelor's and Master's degrees, diploma programs, and even flexible distance learning options.
Here are some popular courses for undergraduate and postgraduate education in tourism in India:
Undergraduate Courses:
BA in Tourism Administration: A three-year course covering various aspects of tourism management, including tourism planning, marketing, operations, finance, and human resource development. It also provides exposure to the cultural, social, and environmental dimensions of tourism. Some institutions offering this course include Christ University, Bangalore, Jamia Millia Islamia, New Delhi, and Amity University, Noida.
BA in Tourism Studies: A three-year course focusing on the theoretical and practical aspects of tourism, including tourism geography, tourism products, tourism policy, tourism development, and tourism research. It also offers electives in areas such as adventure tourism, heritage tourism, and eco-tourism. Institutions offering this course include Indira Gandhi National Open University, New Delhi, Madurai Kamaraj University, Madurai, and Aligarh Muslim University, Aligarh.
Bachelor of Tourism Management (BTM): A four-year course providing comprehensive knowledge and skills in tourism management, such as tourism marketing, operations, finance, law, and entrepreneurship. The course also includes industrial training and project work in the tourism sector. Some institutions offering this course include the University of Calicut, Malappuram, Kurukshetra University, Kurukshetra, and the University of Kashmir, Srinagar.
Com in Travel and Tourism Management: A three-year course combining core commerce subjects with specialized topics related to travel and tourism, such as travel agency management, tour operations, airline ticketing, and tourism economics. It prepares students for careers as travel consultants, tour managers, and tourism officers. Some institutions offering this course include St. Joseph's College of Commerce, Bangalore, Symbiosis College of Arts and Commerce, Pune, and Loyola College, Chennai.
Sc in Hospitality and Hotel Administration: A three-year course covering various aspects of hospitality and hotel management, including food production, food and beverage service, front office, housekeeping, and hotel engineering. The course also provides practical training and exposure to the hospitality industry. Some institutions offering this course include the Institute of Hotel Management, Catering and Nutrition, New Delhi, Welcomgroup Graduate School of Hotel Administration, Manipal, and the Institute of Hotel Management, Mumbai.
Postgraduate Courses:
Master of Tourism Administration (MTA): A two-year course offering advanced knowledge and skills in tourism administration, such as tourism policy, planning, marketing, finance, and research. It also offers specializations in areas like tourism product development, destination management, and human resource management. Some institutions offering this course include Banaras Hindu University, Varanasi, Pondicherry University, Pondicherry, and Himachal Pradesh University, Shimla.
Master of Tourism and Travel Management (MTTM): A two-year course focusing on managerial and operational aspects of tourism and travel, including operations, marketing, finance, and law. It includes field visits, internships, and project work in the tourism and travel sector. Some institutions offering this course include the Indian Institute of Tourism and Travel Management, Gwalior, Kalinga Institute of Industrial Technology, Bhubaneswar, and Amity University, Noida.
Master of Tourism and Heritage Management (MTHM): A two-year course exploring the connections between tourism and heritage, including heritage tourism, cultural tourism, and eco-tourism. It covers heritage conservation, management, and promotion challenges in the context of tourism. Some institutions offering this course include the Central University of Gujarat, Gandhinagar, Central University of Rajasthan, Ajmer, and Central University of Karnataka, Kalaburagi.
Master of Hotel Management (MHM): A two-year course providing in-depth knowledge and skills in hotel management, including operations, marketing, finance, law, and entrepreneurship. It offers electives like hotel revenue management, quality management, and facility management. Some institutions offering this course include the Institute of Hotel Management, Catering and Nutrition, New Delhi, the Institute of Hotel Management, Bangalore, and the Institute of Hotel Management, Bhopal.
Master of Business Administration (MBA) in Tourism and Hospitality Management: A two-year course blending core business administration subjects with tourism and hospitality management, covering areas like business environment, strategic management, marketing management, and financial management. It prepares students for leadership roles in the tourism and hospitality industry. Some institutions offering this course include the Indian Institute of Management, Lucknow, the Indian Institute of Management, Kozhikode, and the Indian Institute of Management, Indore.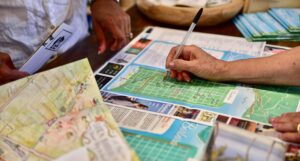 Expanding Opportunities in Sustainable Tourism:
The travel and tourism sector have the potential to reshape India's economic landscape, especially in the face of job losses in traditional sectors due to the rise of artificial intelligence (AI). It's not just about discovering new destinations; it's about unlocking a world of educational opportunities and fulfilling careers, all while contributing to our nation's economic growth.
The surge of Green Tourism and its positive impacts are becoming increasingly evident, particularly in South Asian countries. This practice encourages India and other nations to adopt best practices and learn from experiences in green tourism, including ecotourism, rural tourism, wildlife tourism, and adventure tourism. Through adaptability, we can address common challenges and opportunities in the tourism sector, such as climate change, digitalization, skills development, and destination management. Prioritizing job creation, income generation, and empowerment, while conserving and enhancing natural and cultural resources, is crucial for the future. By aligning with the principles and goals outlined in international agreements, destinations across the nation can work towards a future where India's natural beauty remains preserved for generations of travelers and opportunities to come.
As we celebrate World Tourism Day 2023, let's embrace the immense potential within the travel and tourism industry. Students possess a unique opportunity to be part of an industry that not only thrives but also actively shapes the future of our nation.
The statistics are compelling India's tourism sector is on a remarkable trajectory, and the future is brighter than ever before. So, pack your bags and prepare for an educational journey that could lead to a fulfilling and prosperous career in tourism.