Measures that can be taken by School Heads, Teachers and Parents to prevent bullying
A study conducted in 2015, by IMRB and Parent Circle, revealed that every third child in school is bullied. Sometimes the consequences are disastrous, resulting in death. Bullying threatens students' physical and emotional safety at school, while impacting the child's academic performance.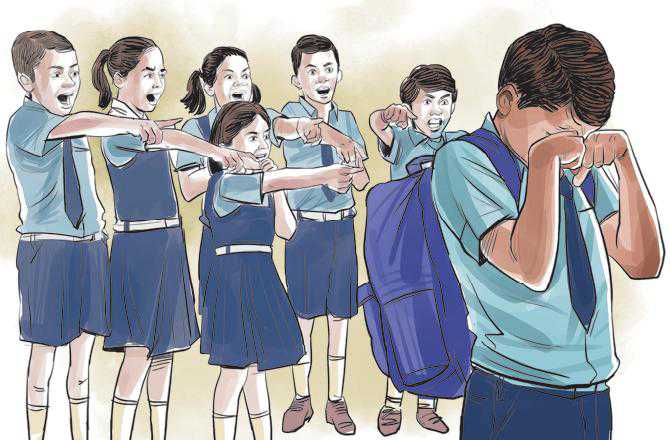 World Day of Bullying Prevention (October 7) comes once a year but there is much that the school system along with the parents can do all year through to raise awareness, protect students and handle various situations involving bullying.
Bullying, after all, is not a stray occurrence that happens in 'other schools' or to 'other people's children'. A study conducted in 2015, by IMRB and Parent Circle, revealed that every third child in school is bullied. Sometimes the consequences are even more disastrous, resulting in death. Fact remains, bullying threatens students' physical and emotional safety at school, while also negatively impacting the child's academic performance. Bullied students are more likely to get involved in physical fights, and suffer from anxiety and depression, health problems, and mental health problems.
So, what exactly is bullying? According to the official website of the United States government (stopbullying.gov), "Bullying is unwanted, aggressive behaviour among school aged children that involves a real or perceived power imbalance. The behaviour is repeated, or has the potential to be repeated, over time." Bullying is always intentional. It involves the intentional misuse of power to harm the victim through acts like hitting, making fun of, preventing from doing something, spreading rumours or embarrassing information, destroying peer relationships and so on. Depending on its nature, bullying can be categorised as Physical, Verbal, Social, Sexual, Prejudicial and Cyber.
In order for children to thrive, they need to be in safe, supportive learning environments. Bullying prevention is key, in this scenario and yes, it is everyone's responsibility. It is essential for schools to take the onus of making their spaces safe for children by preventing the many forms of bullying. Both school staff and students must be trained to address and prevent bullying. For students, apart from formal programmes, the topic of bullying can be included in lessons and activities. Students can present speeches and role-play on prevention of bullying. Discussions can also be held on the same, with regards to reporting bullying. Students can be encouraged to tackle the issue via creative writing such as poems, skits and stories which also instruct others how to help in such scenarios. There can be a display of posters created by students on the topic.
For school staff, it is essential that all be trained on what bullying is, what the school's policies are, and how the rules must be enforced. Bullying prevention training can include staff meetings, training sessions and teaching. The training should also be relevant to the various staff's roles and responsibilities.
What School Heads can do…
Principals need to embrace a culture change in order to effectively address a bullying problem. For starters, principals must practice what they preach. It starts with ensuring the school staff feel valued enough and connected enough to the school to intervene in bullying situations.
Heads of school can assess the extent of the problem. Students, staff and parents must be surveyed to find out how much and what type of bullying is prevalent, besides deciding on where and when to target prevention efforts.
A code of conduct should be developed across the school which reinforces school values. Unacceptable behaviour needs to be defined and the consequences spelled out. Teachers and students must be empowered to enforce these rules via training to identify and respond to inappropriate behaviour.
Adult supervision is essential as it is a fact that most bullying occurs when adults are not present. It is necessary to ensure that adult supervisors are visible and vigilant in the school premises, including hallways, stairwells, and cafeterias as well as on buses and possibly also along walking routes.
Principals can also ensure regular bullying prevention activities are conducted such as all-school assemblies, communications campaigns or creative arts contests which highlight school values. These efforts bring the community together and drive home the message that bullying is wrong.
What Teachers can do…
Apart from a formal bullying prevention agenda, teachers can also play a key role in maintaining a safe, bully-free environment in class. It is important for teachers to be aware of the school and state policies on bullying and implement them properly. When teachers treat students and others in the school environment with love and respect, it sends out the message to the students that the teacher would listen to them and help them if they approached her with issues such as bullying. Activities conducted in the classroom play a further role in spreading the anti-bullying message. Teachers can help the class identify instances of bullying in books, films and TV shows. The class can discuss the consequences of the instances of bullying and how they could be resolved. Class meetings can be held which offer students a chance to open up and speak out about bullying and peer relations.
Another important thing that teachers can do is to discuss bullying in general with their colleagues and also share their concerns regarding any students in particular. A group of teachers would be in a better position to monitor the school environment.
It is a teacher's duty to take immediate action in case of bullying. If a teacher fails to act it sends out the message that the behaviour is acceptable, and this could cause more such incidents to flourish.
What Parents can do…
Parents and guardians can work effectively with the school in preventing bullying. It is important for parents and guardians to talk to their children daily, find out about their day, their experiences in school including during the recess and commute, and their friends. If children are comfortable talking to their parents about such matters, they will most likely open up to their parents on more serious matters such as bullying as well.
Setting a good example is also a responsibility that lies on the parent. Losing one's temper, shouting or indulging in physical abuse is unacceptable. It is important that parents portray effective communication techniques even when angry or upset. Else the child picks up the lesson that it is okay to bully.
Parents play a significant role in creating healthy anti-bullying habits at a young age. It is important to teach one's children both what to and what not to do. Pushing, teasing, being rude to others obviously are part of undesirable behaviour, while teaching kids to be kind, to wait for their turn etc. inculcates good behaviour.
Teach your child what exactly bullying is and that it is not normal or okay for them to bully, be bullied, or watch other children being bullied.
Coach your child also as to how to behave when faced with bullying—get an adult, tell the bully to stop, walk away and ignore the bully.
Tackling Bullying in School
The Central Board of Secondary Education (CBSE) ordered the setting up of Anti-bullying Committees in 2015, by issuing guidelines for prevention of bullying and ragging in schools. Various methods to deal with this menace have been suggested, including warnings, suspension and, in extreme cases, rustication/expulsion of bullies. This circular suggests that anti-bullying committees be set up in schools.
The circular also suggests that counsellors be engaged in schools where students have complained of bullying. If you receive complaints about your child being bullied or hear about instances of bullying in his school, you can propose that the school engage a trained counsellor to deal with the issues.
The circular recognises the importance of family background and the influence of parents in cases of bullying. If your child has complained of bullying in school or you have received complaints about your child indulging in bullying, it is important that you speak to the teachers and parents of other children as a first step.
Cyber Bullying Rampant
Children in India reported the third highest online bullying rate. India ranks after China and Singapore among the 25 countries surveyed under a project by Microsoft Corporation to understand the global pervasiveness of online bullying.
The report which spoke to 7,600 children between the age group of 8-17 years, revealed, "What is seen as cyber bullying can vary between different cultures, and even among different individuals. In addition, cyber bullying, as a term, is not recognised worldwide. To address this, the study explored the issue by asking children about negative experiences they've had online — from their point of view (being called mean names, being teased, etc.). While such experiences may not be viewed as bullying by all who experience it, these behaviours may be considered by some as having potentially adverse effects."
In India, the survey indicated that 22% of children reported mean or unfriendly treatment, 29% were made fun of or teased and 25% were called mean names. The survey also found that 70% of children said that they know a lot or something about online bullying, while 79% were very or somewhat worried about the phenomenon. 77% reported being bullied online and/or offline. "India is one of the few countries where the rates of online and offline bullying were equal," the survey said.
New Age Instructional Techniques
Traditional pedagogical techniques, based on a teacher explaining a topic and students taking notes, may still be helpful occasionally. Still, education today revolves more around encouraging the students to awaken their curiosity and desire to learn.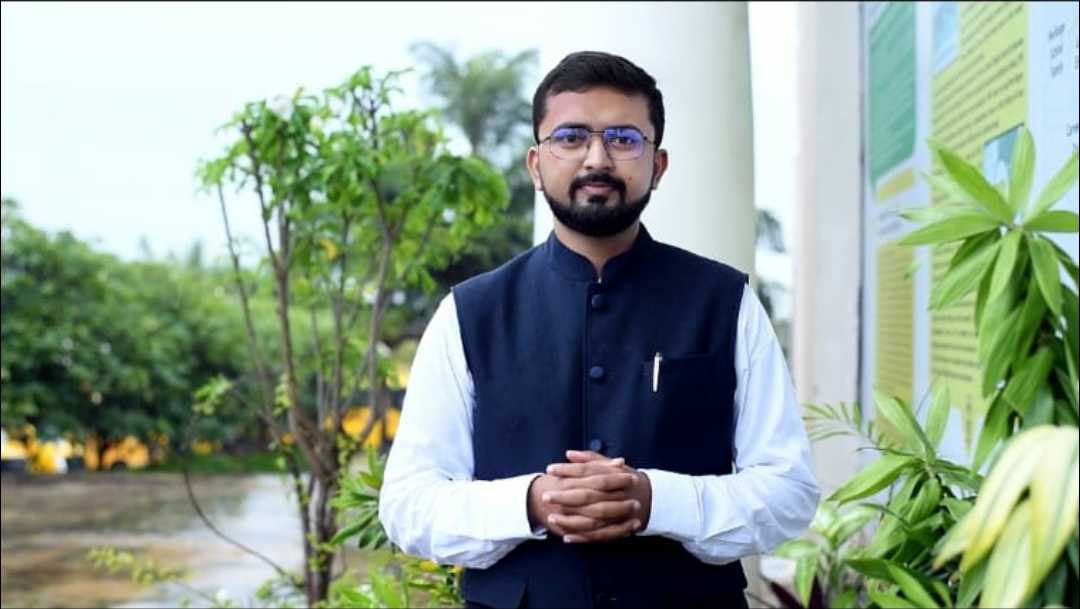 Education and its purposes have evolved over time. The meaning of 'knowing' has changed from remembering and repeating information to finding and applying it. Education helps students identify their critical purpose in life. It is really a tool to enable young minds to become lifelong learners. It empowers them to be able to tackle any challenge that life throws at them.
The purpose of being an educator is to make the world a better place. Where people are empathizing, caring, and capable of understanding each other. The prime objective of education is to nurture the leaders of tomorrow. To impart quality knowledge and learning so that the young generation becomes responsible and future global leaders and citizens.
Advanced research in education philosophy and brain science has had a tremendous impact on instructional strategies for the classroom. As a result, the educational paradigm has seen a transitional shift in instructional strategies over the past few years. Educators now are required to step out of their comfort zone of the traditional mode of teaching confined to classrooms.
Teachers are now bound to integrate the new instructional strategies to make a mark in the educational arena. A number of different teaching techniques have emerged during this transition and due to this change in education. Some of the research-backed pedagogical practices that are appropriate for 21st-century classrooms are:
Reciprocal Teaching:
Reciprocal teaching is a method in which students in small groups predict, clarify, question, and summarize a scaffolded reading comprehension. It is similar to a small group of students sitting in circles and using a communal constructivism approach to making meaning. Here each student takes the role of both learner and teacher within the group. This technique allows the students to develop a shared understanding of the text and supports the students who find it difficult to comprehend complex texts.
Student-generated questions :
This technique allows students to work individually or collaborate with peers to generate their own set of questions based on Bloom's Taxonomy template. This technique enables students to go through a rigorous thinking process of divergent and convergent thinking that ultimately ends with a reflection-based task to summarize their learning.
Higher-order thinking questions:
This technique of instructional learning is a must-have in every classroom. Critical thinking is essential as it allows students to apply the knowledge to a context different from the one that was initially learned. Using this strategy and adding cases and real-life situations to these questions allows children to develop relevance and motivation.
Reflection questions:
Metacognition – the science of thinking about learning is a potent tool that should be used in every classroom. This allows children to strengthen their understanding and retain the information for a longer period of time. Questions like the muddiest point today? What were my three takeaways from the last 30 minutes? How would I use this learning to make my day better? And many more allow students to reflect on their learning and evolve themselves as lifelong learners.
Taking a constructivist approach, these techniques or strategies allow the learners to accommodate and assimilate knowledge. When a teacher uses group work he/she is leveraging the true nature of learning. This collective activity allows and enables the students to find relevance in the learning environment. Moreover, it will enable learners to have agency over their learning by modeling a real-world situation. Often when a teacher starts using collaborative approaches, various reasons like unequal participation deter it. The classroom space dons a chaotic look, and the teacher has no control. All these have to be minutely dealt with by developing as a facilitator rather than a sage on the stage. Working in groups allows children to develop essential life skills like empathy, compassion, and critical thinking.
Traditional pedagogical techniques, based on a teacher explaining a topic and students taking notes, may still be helpful occasionally. Still, education today revolves more around encouraging the students to awaken their curiosity and desire to learn.
About the author:
Siddharth Rajgarhia is Chief learner and Director at Delhi Public School Nashik, Varanasi, and Lava Nagpur. Having 10 years of experience in leading schools. He is an avid Mindfulness practitioner and believes in lifelong learning