Jaipur Juniorun: Curtain Raiser at Fortune Metropolitan Jaipur
Gurgaon Road Runner (GRR) comes with the most precious gift for kids, their health. The event was flagged off today at a prime
location of Jaipur as several sports enthusiasts joined hands to inspire parents and children to participate in active sports.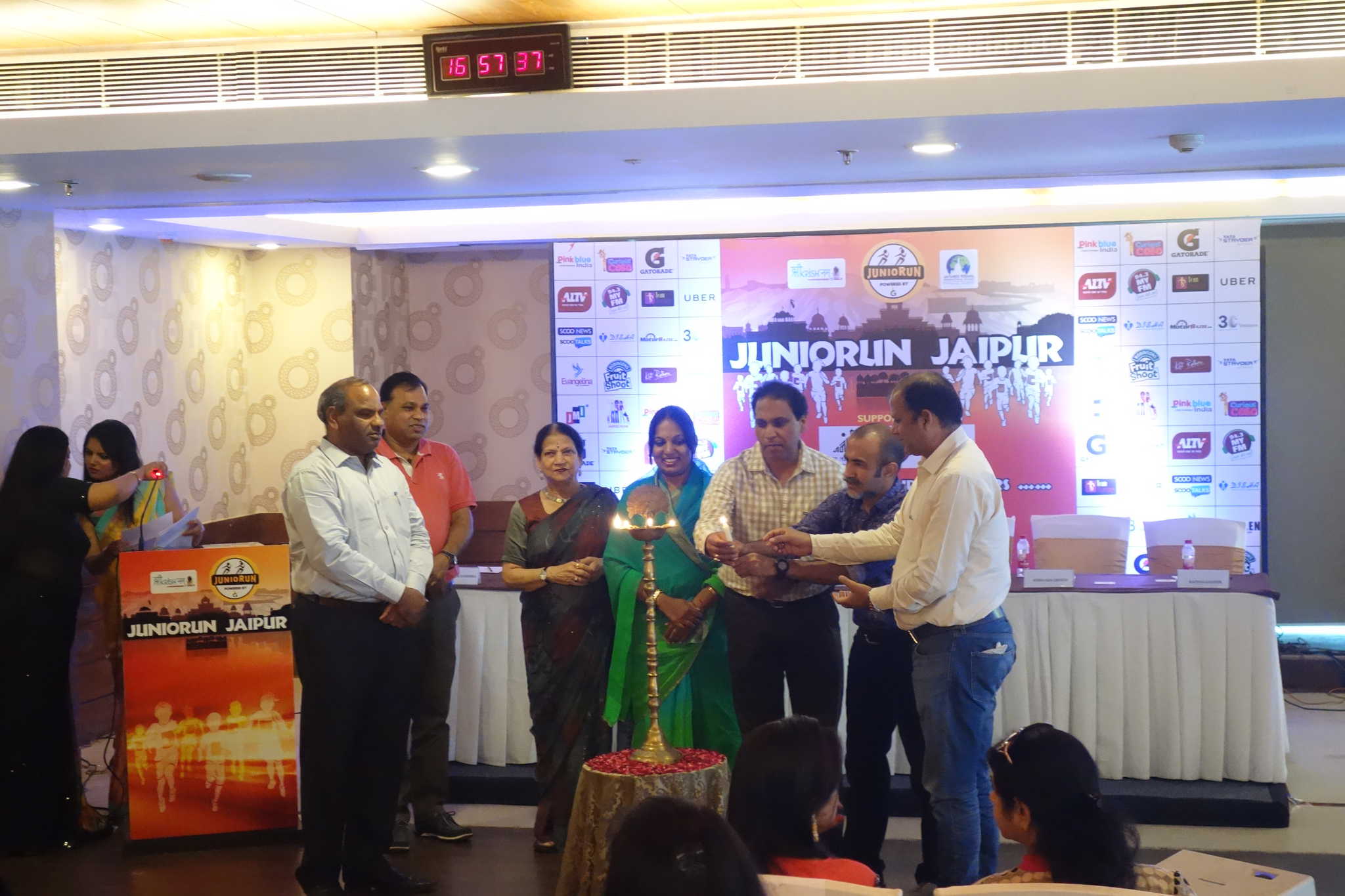 We all agree with the premise that a fit kid develops into a healthy adult. And Gurgaon Road Runners (GRR), a laudable initiative by Siddarth Choudhary is in Jaipur this Sunday with the most precious gift for children—their health!
Dubbed Juniorun, it is a multi-city running event exclusively designed for kids with the primary aim to raise awareness and promote a healthy childhood, and eventually a healthy adulthood. It is just not a run but an attempt to bring lifestyle changes into the routine of today's technology-obsessed children.
And as a run-up to the city's first junior marathon on 24 April 2016, GRR organized a curtain raiser on Thursday, 21 April, at Fortune Select Metropolitan, where eminent personalities, were invited to a panel to discuss the current trends in kids' lifestyle and the urgent need to break away the malpractices of our sedentary lives. Siddarth Choudhary, the man behind GRR, was himself present at the event along with Dr Tushar Dashora, a renowned paediatrician, Nirmala Rawat, president of the Women Vaishya Samaaj, Urvashi Warman, principal, The Palace School, Jaipur, Kamaljeet Yadav, principal Subodh Public School Airport, Jaipur, among many others.
To flag off the marathon, a panel of experts including Dashora, Rawat, Nisha Jain (founder director, Vatsalya Legacy), Parul Vijayvargiya (a parent of two and a marathon winner), Sunil Singodia (Shri Krishna Group), Rachana Kaushik (founder of Jaipur Moms community) had an interactive and informed session with the guests and media.
Making a point Choudhary said, "It isn't just running that I endorse but any and every physical activities for children—running can be one, swimming, walking, sports, or any other physical activity that a child likes to indulge in. We just need to ensure that our children start relating to activities more than mobile games, TV, etc." Dashora couldn't agree more, pointing out that children from even well-to-do families in India are malnourished, which means not that they are underfed, rather that they are fed wrongly becoming obese when coupled with a lack of proper diet and exercises.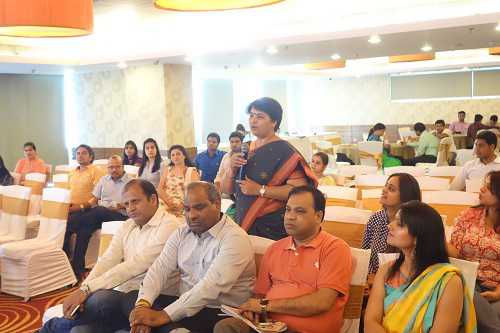 The truly motivating story came from Rawat, who, in her 70s now, said that she still felt 20-something, not because she was slim still, but because her mind felt young and agile, which she attributed to her extremely active physical life. "I can climb mountains, jog, pump the treadmill in the gym, as many adventurous activities as well as any youngster can and thus can proudly stand next to the younger generation, which, is aging way faster," she said to loud appreciation from the audience. The reason for the difference? Rawat cited lack of proper diet, exercise, thanks to the 'fast-food' culture.
Concurring with the panel members was Kamaljeet Yadav, who said, "Happiness comes from within. We can give happiness only if we have it coming from the inside, which isn't possible if the body and mind are not happy."
Nisha Jain also added that the roots of the younger generation's laziness lay in the parents to which every member of the panel agreed pointing out parents lead by example.
The session ended on a positive and energetic note with several parents present understanding that it wasn't just academics that their children needed to excel in, they needed to follow an active and healthy lifestyle to be all-rounders and happy people, because EI (emotional intelligence) is strongly linked to a fit body.
Imparting physical education in schools to nurture students' social, emotional and physical well-being.
Chasing marks yes, but actual running? Hardly! It's high time regular sporting activities and Yoga were encouraged to enable students' holistic development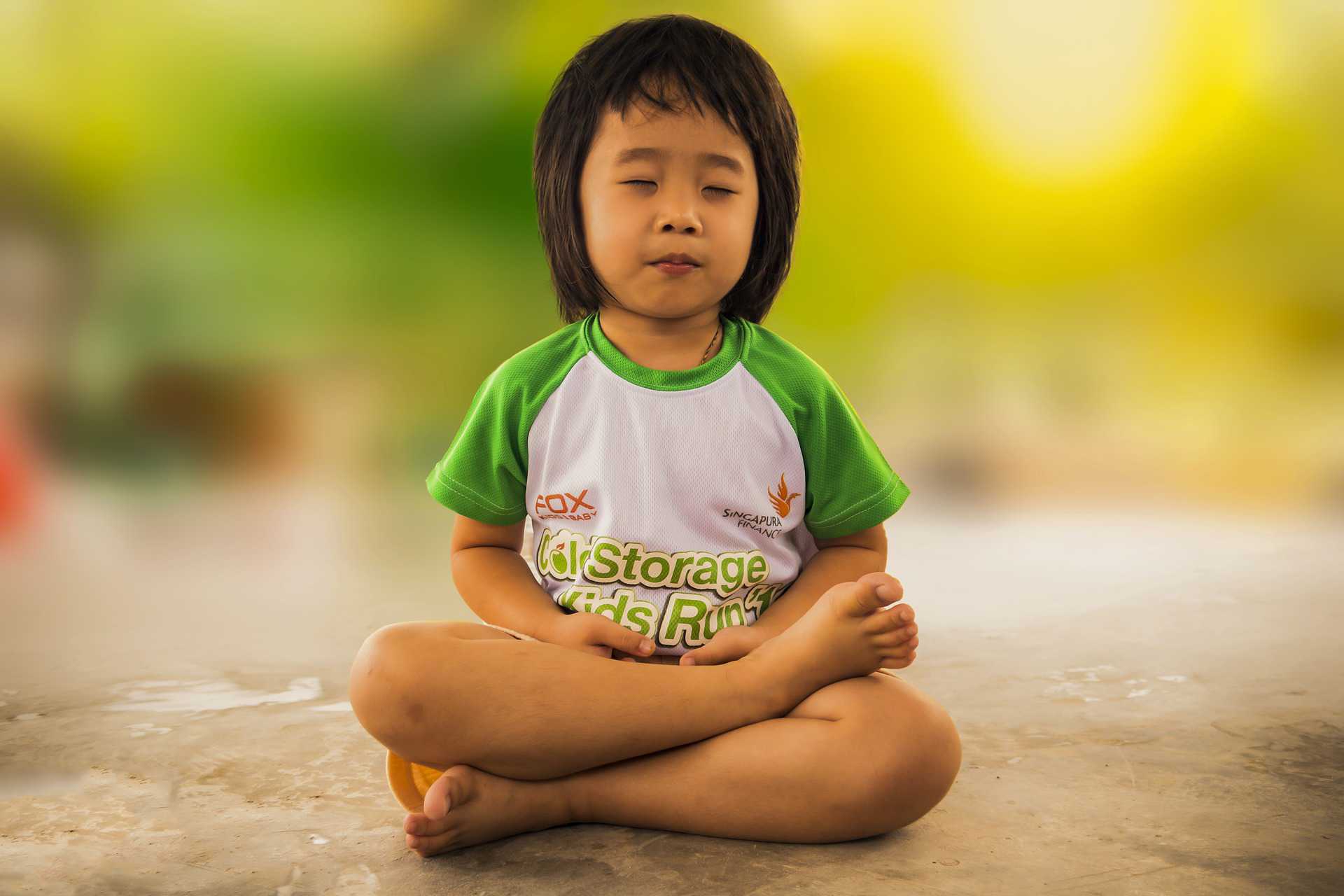 Imparting physical education in schools is a value that the ancient Greeks and Romans upheld. Education in a 'gymnasium' was considered absolutely essential for participation in Greek culture and it goes all the way back to 386 B.C. at the great philosopher Plato's school Akademia or 'the Academy'. In fact, he is quoted as once saying, "In order for man to succeed in life, God provided him with two means, education and physical activity. Not separately, one for the soul and the other for the body, but for the two together. With these two means, man can attain perfection."
It is quite a disappointing fact that in India, we do not attach enough importance to physical education in our schools. While we give more than the required stress on following books and curriculum, physical education is often neglected and considered a waste of precious 'study time'. However, to enable holistic growth and development of a child, physical education is a must and it is high time we realised the importance of it and embraced it as part of our school culture. And, as we all know, it is the values that we learn in school that stay with us for life.
This is slightly easier to implement in residential schools. "We dedicate three hours every day to sports; one hour in the morning and two in the evening. I can proudly say that our children are the all-India winners in athletics for the past seven years. We try to identify raw talent and encourage them to do well by giving them scholarships," says Dr Jagpreet Singh, Headmaster of residential school The Punjab Public School, Nabha. "To cite an example, an 11-year-old girl from our school took part in the Patiala marathon and she won, even beating her seniors!" he proudly says.
Imparting physical education in schools has a number of benefits that cannot be ignored. Firstly, it enables proper physical growth of the child. In this day and age when obesity among children is a looming problem, stress on physical education and the following of a proper diet can go a long way. Obesity is the start of more health issues like diabetes, heart diseases and hormonal imbalances in children. An hour of physical activity every day can help keep such problems at bay. Physical activity also provides stress relief to children. It is a good way to release some steam and get a good night's sleep to wake up fresh the next day.
Another important aspect is that physical education in schools can help identify future sportspersons. It is indeed a shame that in a country of 1.3 billion people, we hardly get any medals at Olympic events. This is certainly not because of lack of talent but because we have so much talent that goes unrecognised. Some children show deep signs of interest in sports at a very young age and they need to be properly guided and mentored at the school level to reach greater heights. A few hours of sporting activity a week in schools can help recognise talent, which can be encouraged.
Excellence in a sport additionally builds confidence in children. It also helps children develop good coordination skills at a very young age. Sports inculcates qualities like leadership, discipline, sharing, teamwork, honesty, team spirit, tolerance and more among its participants, which are skills they need for life. There needs to be a balance between academics and physical education in schools so that the latter is not completely ignored.
Parents too need to stop pushing their child further in the rat race and realise that it is not just the class toppers who do well in life. A child's complete development needs to be focussed on and not just his/her grades.
As the world celebrates International Yoga Day on June 21st, the least we can do in our country is to incorporate yoga as a mandatory part of our curriculum. Yoga has mentions in the Rig Veda and dates back to pre-Vedic Indian traditions. On December 1, 2016, yoga was listed as UNESCO's intangible cultural heritage. It is heartening to note that some schools are indeed embracing yoga as part of their curriculum. In 2015, HRD Minister Smriti Irani released course material and syllabus for yoga designed by NCERT for classes VI-X in an attempt to make it an integral part of the physical education programme in central government-run schools. Yoga is taught as an optional subject in government-run schools like the Kendriya Vidyalayas and Navodaya Vidyalayas under the activity of physical education. The National Council of Teacher Education has made yoga a compulsory training module to train teachers for the same.
"We dedicate three hours to yoga every week and I have noticed a positive change in students who need extra help. Their retention and concentration levels have improved," vouches Dr Jagpreet.
Prerna Ramanathan, a children's yoga expert says, "For children, it is important to make yoga a fun activity so that they stay interested in it and then we can build on the interest. After birth and during the infant stage, muscles and tendons of a child are flexible. Regular yoga helps them maintain their flexibility and strength even when they grow older. Maintaining a particular yoga pose helps build body strength. Yoga is not only about maintaining physical strength; breathing exercises (like pranayama practices) help restless and fidgety children to focus and keep calm. Yoga is also a habit that can bring in the value of discipline like starting your day earlier and sleeping early."
She also advocates yoga for adolescents and teens. "For adolescents, who are learning and sometimes struggling to accept their developing bodies, yoga helps build body confidence. Yoga is a non-competitive form of exercise unlike other sporting activities. Here, you are only looking at yourself and how you develop and therefore you are focussed on improving yourself," she maintains.
Sometimes parents require to be convinced when it comes to teaching yoga to their children although schools are indeed now a lot more open to yoga than before. "International schools like Inventure Academy, Indus International, and Oakridge International School in Bangalore have yoga as a subject. Some other schools have yoga as a camp activity but definitely schools are taking a positive step to include yoga in their curriculum. Some parents object to yoga thinking that it is religious and only related to Hinduism, but I completely disagree with that. Some also think that their children benefit only from sports as they are ignorant of the benefits of yoga. Such parents need convincing," says Prerna.
Taking a leaf out of our book, the western world started taking up yoga since the 1980s and today we have so many of them even coming to India to learn the techniques of yoga. They are even dedicated to sharing it with others through YouTube videos, which have millions of views, clearly indicating that people do want to learn the skill and make their lives better. Yoga brings in discipline and is a method of controlling the body and the mind.
Apart from body awareness, yoga allows for children to maintain their body flexibility and posture, which will serve them well in the long run. According to a 2012 study published in The Journal of Behavioural Health Services & Research, students who performed yoga on a regular basis showed positive mood and attitude changes, increased energy and improved ability to relax, as well as improved posture as compared to those who did not.
While our country is the birthplace of unique and effective techniques like yoga, which is being adopted all over the world, we often need to get help from professionals outside school to get our children trained in them. It is important that our schools strike a balance between academics and physical education. Including sports in our culture is necessary to nurture their social, emotional and physical well-being.
This article was originally published in the July 2017 issue of ScooNews magazine. Subscribe to ScooNews Magazine today to have more such stories delivered to your desk every month.
Team ScooNews would like to thank Ms Prerna Ramanathan and Dr Jagpreet Singh for their valuable inputs.