After the Avengers, Make way for The Orangers
Siddarth Choudhary and his team Gurgaon Road Runners come to spread awareness about physical and mental well being on 14th May, cycling their way down from Gurgaon to Jaipur. They touch the finishing line at Amar Jawan Joyti at 6.30 pm and leave for Gurgaon the next morning.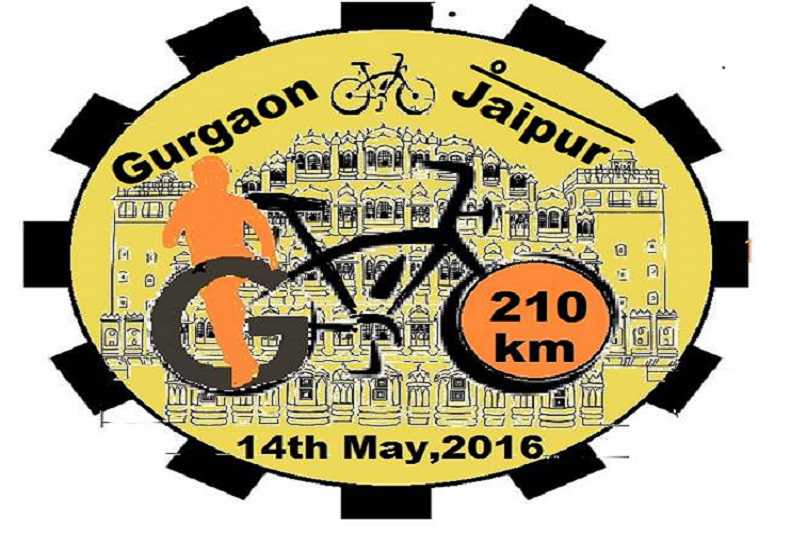 The Orangers!
If you are a running enthusiast – get your shoes! This one's for all those who are looking for an excuse to put on their running shoes,, for fun or for a cause. GRR, which is not an acronym anymore, the Gurgaon Road Runners is a runners group popular for pulling everyone together and running with unbelievable energy. Fitness is their mantra and they engage in a lot of sessions including yoga, cycling and polymeric exercises.
In 2013, Siddarth Choudhary had the brainwave to form the GRR which would guarantee that in a world full of busy people, you'll always have someone to run with you. This can be easily verified by looking at the 3000 and growing members of GRR with corporate citizens, social activists, athletes, children and housewives enlisting themselves. Impressed? Wait theres more. They have been doing sessions on every weekend of every month since their inception, and have done 9 marathons, some for a cause and most of them for fun.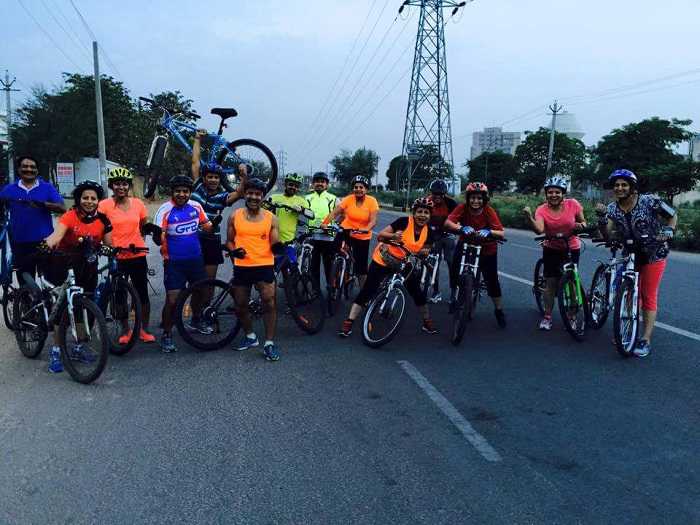 GRR has slowly being growing not only in its membership numbers but the sheer scale of the events planned. Take for example, the upcoming brainchild of Siddarth and his team to travel from Gurgaon to Jaipur on cycles on May 14. The plan, to quote Siddarth himself, is
"We leave on Thursday, 13th May at 4am and expect to reach in 12 to 13 hrs with short rest breaks. There will be a support vehicle, along with refreshments and energy drinks. We touch the finish line at the Amar Jawan Jyoti and the flag off will be at 06:30pm sharp on Friday, 14th May at the Petrol pump adjoining the McDonalds at Manesar. We stay and celebrate this HUGE achievement at Jaipur and leave on Sunday post Brunch for Gurgaon."
On cycles!?
"Don't worry, we will not Cycle Back 🙂 as we will arrange for a Tempo traveller or a van to get us and our bikes back."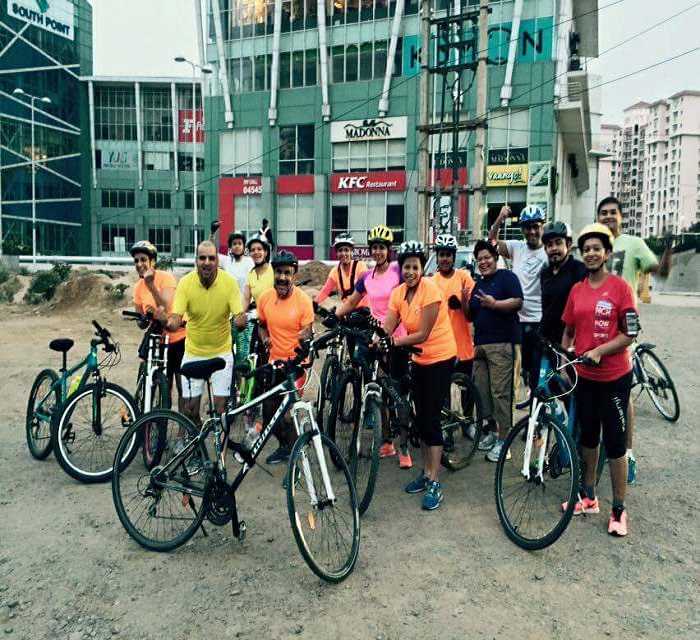 So if you see a group of bikers in orange t-shirts, cheer them for they have travelled miles just to be in the pink city. We can't wait to see the team that makes us believe in the impossible! Stay Oranged.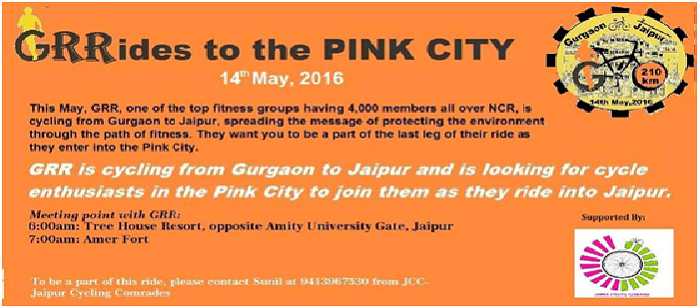 As much as they are physically and mentally active, they are socially active too! You can join their group on facebook by the name of GRR – "Gurgaon Road Runners".
Image Courtesy: Grr facebook group
Ayatiworks Joins Forces with Anna University to Elevate Digital Advertising Skills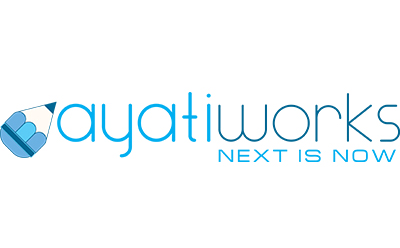 Ayatiworks has forged a strategic alliance with Anna University, a leading Public State University in Chennai, to elevate students' skill development and enhance employability. This collaboration is designed to enrich students' educational experiences and practical competencies in the dynamic realm of Digital Advertising, reflecting both organizations' shared commitment to education and skill-based training.
As part of this training partnership, Ayatiworks will facilitate valuable learning experiences for Anna University's Media Science students. This will be achieved through a series of intensive guest lectures on the comprehensive spectrum of Digital Advertising, led by Upendran Nandakumar, CEO of Ayatiworks. These sessions will run from August to December and aim to bridge the gap between academic knowledge and industry insights, ultimately enhancing students' skills, knowledge, and employability.
Expressing his enthusiasm about the partnership, Upendran Nandakumar, Founder & CEO of Ayatiworks, remarked, "We are thrilled to collaborate with Anna University, an opportunity that allows us to revolutionize the industry by augmenting university programs with real-world experiences. This collaboration will undoubtedly bolster the employability of university students, marking a significant advancement in their careers."
Within this partnership, Upendran Nandakumar will engage with over 100 students, providing insights into current industry trends, job opportunities, and challenges within the Digital Advertising landscape. Leveraging his extensive experience in the field, he will offer a comprehensive view of the industry's present market dynamics. Through this training partnership, he will empower university students to master the art of crafting innovative strategies for building brand loyalty and awareness.
This collaboration represents a pivotal step in nurturing a future-ready workforce in India. Ayatiworks and Anna University share a deep commitment to empowering students, enabling them not only to adapt to but also to drive technological innovations in their respective domains. Following the conclusion of the training sessions, Ayatiworks will conduct a recruitment drive to identify and hire talented interns, providing them with valuable industry exposure. Together, these efforts aim to shape the next generation of digital advertising professionals and foster innovation in the field.