JLF brings youth's favourite authors under one roof
The session of the authors known to have a huge fan following amongst the youth was a huge hit and saw a large number of footfalls, mostly the youth.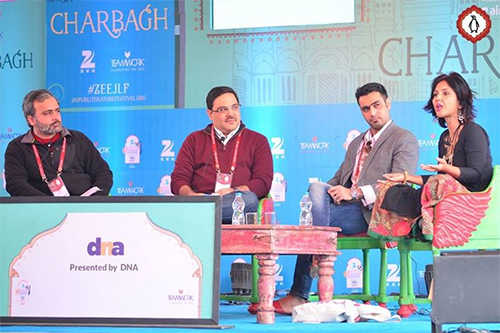 Zee Jaipur Literature Festival, a soul refreshing experience for avid readers, today had in presence Ravi Subramanian, Anuja Chauhan, Ravinder Singh in conversation with Arjun Singh. The session of the authors, each of whom have a huge fan-following among the youth, was a major hit and saw a large number of footfalls, mostly the youth.
The authors got together to discuss The Craft of the Bestseller, inspiring the youth, showing them a path towards bestsellers.
The session was hosted by Jai Arjun Singh, who threw various questions at the others. If you missed hearing your favorite author … no worries, we have a snippet for you.
Jai Arjun: What According to you, is a bestseller?
Ravinder: Best seller is a vague term for me. If a benchmark is being set for a bestseller then the book might touch that mark in many years.  And for a book to be a bestseller there are other deciding factors also, like debut author, cost and ofcorse the time factor.
For me … bestseller is a book that is sold on traffic signals and even the pirated copies are in demand.
Ravi : I was told by a publisher that if 2000 books are sold and goes for reprint then consider yourself successful author.
Cracking a joke, Anuja Chauhan replied saying, that if someone at a social gathering or wedding asks you what you do and you reply them that I am an author and asks your book name but still doesn't recognize you than that means you are not the author of bestseller.
Hearing Anuja Chauhan's answer everybody broke into laughter, the youth thoroughly loved the way their favorites took a jib.
Jai Arjun: Is there any formulae for bestseller?
Ravi: No.
But once a book of yours is hit … readers will follow them. Those authors who are successful are successful because they have their own style, own thoughts and they didn't copy anybody. And if your earlier book wasn't a bestseller don't copy anybody else … write what your heart feels like.
Jai Arjun: Anuja do you agree that once a book is hit, success follows? Don't you think each book is a new struggle?
Anuja: Yes … for me each book is a new struggle. And if the first one is a hit, then you are rather more burdened as you now have expectations laden on your shoulders. First novel is always the purest one.
'Purest' … this word reminded us of Ravinder Singh's first novel, which was purely a dedication to his deceased girlfriend… and here was Ravin, as his Girlfriend called him speaking his heart out.
Ravinder: I became an author by chance, before my first book I hadn't read any of the book, today I am an author by choice. I have immortalized a love story … one day when I am gone people will still be picking up by book and reading it.
Everybody's favorite author was received by much applauds from every hook and corner of the Charbagh.
Jai Arjun: Since you were not into reading, what was the logic behind that people will read you?
Ravinder: I grew up in a small town of Burla where we didn't have access to books, so I wasn't into the habit of reading, though I read newspapers on a daily basis.
Other than that when I started to write I just wanted to share my grief with people outside my family. In my mind, I just had 100-150 people to read my book.
The session also talked about how the authors even have to market their books to be brought them into light so when the session ended one of the aspiring author among the audience asked that should the new authors also focus on marketing?
Ravi: If you are writing a good book then why not market it to make it reach out to others.
Photo courtsey: Penguin India
New Age Instructional Techniques
Traditional pedagogical techniques, based on a teacher explaining a topic and students taking notes, may still be helpful occasionally. Still, education today revolves more around encouraging the students to awaken their curiosity and desire to learn.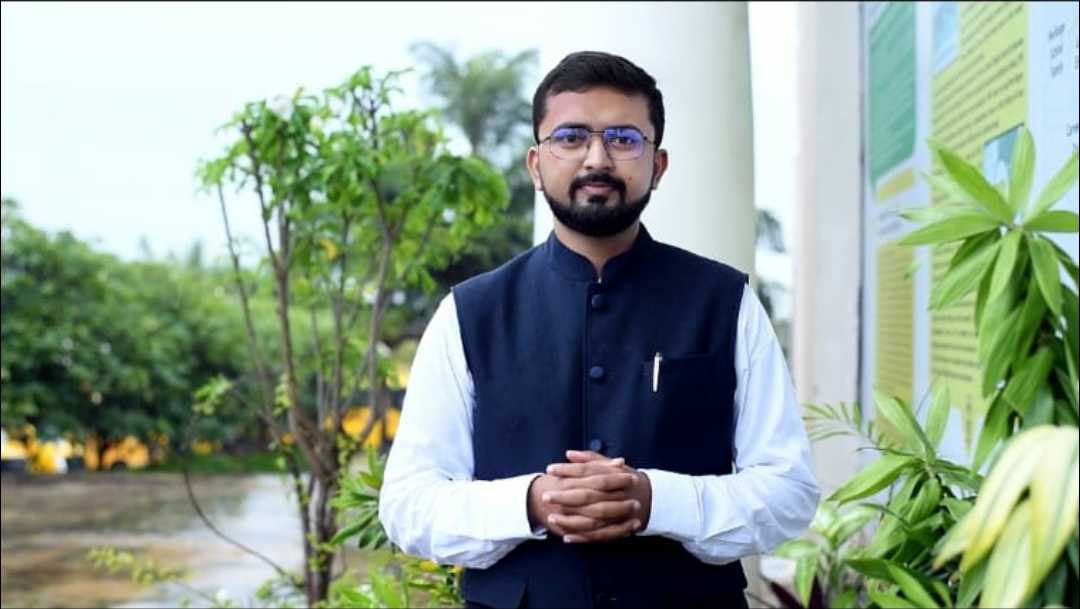 Education and its purposes have evolved over time. The meaning of 'knowing' has changed from remembering and repeating information to finding and applying it. Education helps students identify their critical purpose in life. It is really a tool to enable young minds to become lifelong learners. It empowers them to be able to tackle any challenge that life throws at them.
The purpose of being an educator is to make the world a better place. Where people are empathizing, caring, and capable of understanding each other. The prime objective of education is to nurture the leaders of tomorrow. To impart quality knowledge and learning so that the young generation becomes responsible and future global leaders and citizens.
Advanced research in education philosophy and brain science has had a tremendous impact on instructional strategies for the classroom. As a result, the educational paradigm has seen a transitional shift in instructional strategies over the past few years. Educators now are required to step out of their comfort zone of the traditional mode of teaching confined to classrooms.
Teachers are now bound to integrate the new instructional strategies to make a mark in the educational arena. A number of different teaching techniques have emerged during this transition and due to this change in education. Some of the research-backed pedagogical practices that are appropriate for 21st-century classrooms are:
Reciprocal Teaching:
Reciprocal teaching is a method in which students in small groups predict, clarify, question, and summarize a scaffolded reading comprehension. It is similar to a small group of students sitting in circles and using a communal constructivism approach to making meaning. Here each student takes the role of both learner and teacher within the group. This technique allows the students to develop a shared understanding of the text and supports the students who find it difficult to comprehend complex texts.
Student-generated questions :
This technique allows students to work individually or collaborate with peers to generate their own set of questions based on Bloom's Taxonomy template. This technique enables students to go through a rigorous thinking process of divergent and convergent thinking that ultimately ends with a reflection-based task to summarize their learning.
Higher-order thinking questions:
This technique of instructional learning is a must-have in every classroom. Critical thinking is essential as it allows students to apply the knowledge to a context different from the one that was initially learned. Using this strategy and adding cases and real-life situations to these questions allows children to develop relevance and motivation.
Reflection questions:
Metacognition – the science of thinking about learning is a potent tool that should be used in every classroom. This allows children to strengthen their understanding and retain the information for a longer period of time. Questions like the muddiest point today? What were my three takeaways from the last 30 minutes? How would I use this learning to make my day better? And many more allow students to reflect on their learning and evolve themselves as lifelong learners.
Taking a constructivist approach, these techniques or strategies allow the learners to accommodate and assimilate knowledge. When a teacher uses group work he/she is leveraging the true nature of learning. This collective activity allows and enables the students to find relevance in the learning environment. Moreover, it will enable learners to have agency over their learning by modeling a real-world situation. Often when a teacher starts using collaborative approaches, various reasons like unequal participation deter it. The classroom space dons a chaotic look, and the teacher has no control. All these have to be minutely dealt with by developing as a facilitator rather than a sage on the stage. Working in groups allows children to develop essential life skills like empathy, compassion, and critical thinking.
Traditional pedagogical techniques, based on a teacher explaining a topic and students taking notes, may still be helpful occasionally. Still, education today revolves more around encouraging the students to awaken their curiosity and desire to learn.
About the author:
Siddharth Rajgarhia is Chief learner and Director at Delhi Public School Nashik, Varanasi, and Lava Nagpur. Having 10 years of experience in leading schools. He is an avid Mindfulness practitioner and believes in lifelong learning