Joyanto Mukherjee, Founder CEO, Tutored And Trained, speaks on bridging the student-teacher chasm in the virtual world
We are cool teachers. We have our certificates proving we are good educators. But even in today's time, we are losing kids to a world which somewhere is not explanatory to us. Let's not run away… because it's about to get worse.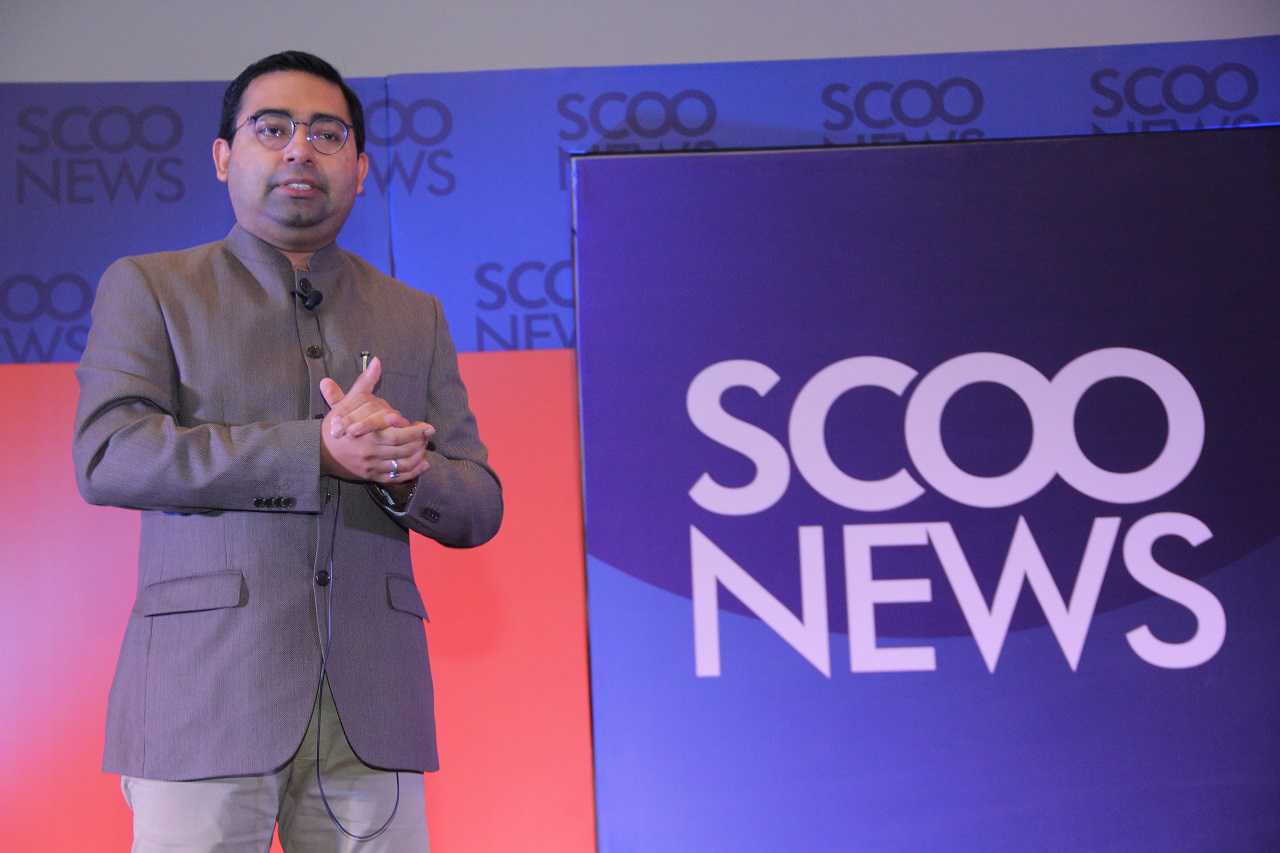 Joyanto Mukherjee, Founder CEO, Tutored And Trained, and youngest dean at 25, on bridging the student-teacher chasm in the virtual world
Rude awakening
The distance between teachers and students is increasing in a very different way, not in the classroom but in the virtual space. How many of us have heard of this unfortunate phenomenon known as Saraha? Some of us have downloaded it, it's a good ego boost for us, for kids to tell us, 'Oh Ma'am you are so good… You teach so well in class…' We tell our friends how amazing it is. But there's another side to it. And that's the side that I want to talk about, because I thought that being a young educator would make me a cool educator. I have trophies from my students in my classes, in my colleges, calling me the Coolest Dean, the Best Friend Ever. And on March 27 this year, you would have heard a very tragic story of a kid committing suicide on Facebook Live. He was my student.
We always feel that we are connected to our students, we always feel that there are some things we are doing well for our students. But as professors, as teachers, how many times do we actually look at their virtual life; the real life which they are leading? They have a different world of their own. I remember this particular student of mine had called me up on March 17, to wish me for my birthday. We spoke. I asked him how he was doing; he had been off the radar for four months. He said, 'Sir, I'm just sorting things out, don't worry. And things will be perfect in some time'. March 27, we know what happened.
Social media – their life
As teachers, as professionals, we are on social media but how many times are we reading students' timelines? Do we see their status messages on G-Talk, on Twitter? Are we making a concerted effort to understand that part of it? And unfortunately Saraha happened in between. Students are getting pressurised today to be on Saraha, because they want that single compliment from an anonymous space. And on top of that the student says, 'Thank you for the compliment. Can I know who this is?' This is where the students are today. They are trying to connect in the virtual world, still wanting that love, and we are overlooking this. Can you jot down the last five things that your students put up on Facebook? Do you remember any of their status messages, their check-ins? It's difficult, right? This is the only connect that we have with our students today. We look for counselling in school, have we ever sat with them to understand why they were socially inactive for the past 21 days? A kid who generally tweets 20 times a day, who constantly posts Facebook updates – by the way, 18-21 year-olds hate Facebook now because their parents are on it. So they have now shifted to Snapchat and Instagram – how many of us are looking at that? As knowledge-givers, we think that social media is distraction. For children, this is their life.
I know students who crib, 'I put up a profile picture last week, why didn't you like it?' And there are fights over that! 'Where were you last night? You told me you were at home but I saw you check in at a club with others'. As educators, I definitely feel that when this incident happened with me, I had let someone down. I thought I was it, because I tweet at least 50 times a day, I'm on all the social media spaces – except Saraha. If that day I had just switched on his live feed… I could have rushed there; my office is just 20 minutes away from his place. From that time on I've taken to platforms to speak to principals, to educators about the need for us to accept students' social media life. Why are we dismissive of it?
Giving back
It is not the same as when we were in school or college. I was in college between 2003-2006; we were the original 'Orkutyas' if you remember Orkut at that time. At that time I could understand my teacher saying, 'What is this?' I could understand the deliberate attempt by them not to come on social media. Today it has become so important for us to be a part of our students' social media life because that is where the connect is needed. Students tag us in photos, in statuses, on Teacher's Day, thanking us and so on. We are so proud of it. Let's give it back. Because this is the only breadcrumb trail we have to see where our student is going. Social media is what they use to communicate so many things, so many times.
Have you seen your students' Snapchat trails? That's investigative journalism. You see, via their trails, that they live a life. I happened to ask a student, why Snapchat? He said, '24 hours mein sab kuch chala gaya. And my parent doesn't know how to run Snapchat.' This is escapism for them. And this is a dangerous time. Like Zuckerberg said, it would be hours being spent and not minutes. These are not times when students switch their phones off. Thanks to Mr. Ambani, everything is free today, and you are virtually walking in 4G.
It is scary for educators but the fact is we can't shake this off; it's high time we shook hands with it. Because when we talk about counselling, what are we talking about? Students don't want to walk up to a counsellor. But, believe me, at 2 am, because they know that you are accessible on Whatsapp, someone pings me, 'Sir are you awake?' And I happen to say yes. Two and a half hours we ended up chatting. Will a counsellor be available at 2 in the morning, for someone to just open up?
Be an active player
The student-teacher relationship is going a very different way and the more we run away from it, the more the distance we are creating. It's no longer a 10 am-6 pm for a student and a teacher today. They want access to you at 9 o'clock at night, just to clear a doubt – 'Ma'am, tomorrow there is a test. Can we solve this, I have this doubt…' When we were young, we were scared of our teachers because at that time tech wasn't there to support us. I couldn't pick up the landline and call my Maths teacher at 10 at night. We wouldn't dare do that. But today things have changed. Why are we not adapting? Why can't we have 24×7 counselling lines in schools only online? We have these active school and college Whatsapp groups; unfortunately they happen to be active only for two things – 'Kal lecture hai?' and 'Main nahin aa raha hoon'. Or then the teacher says she isn't taking the lecture. Can we utilise these groups better? Everyday there is someone in our circle, on our timeline, trying to express to you or to the world that things are not fine in his life. We can't expect the 19-year-old friend to pick up that clue. The onus is on us, because the parents are generally out of the picture, wondering why their kids are always online. They call it the thumb game – I call it the thumb life.
I really encourage all educators to take social media more seriously. We need to understand it. And to understand it, we need to be an active player on it. We can't have someone else running our own Whatsapp or Facebook accounts. Because all that student of yours wants is that when he tags you, you say thanks and, believe me, the best gift you can give in return is when you tag him or her and say, 'Proud to be with you…Proud to have you as a kid'.
We are cool teachers. We have our certificates proving we are good educators. But even in today's time, we are losing kids to a world which somewhere is not explanatory to us. Let's not run away… because it's about to get worse.
This story appeared in the September 2017 issue of ScooNews magazine.
GD Goenka's Shooting Championship 2023 to Honour the legacy of Abhinav Bindra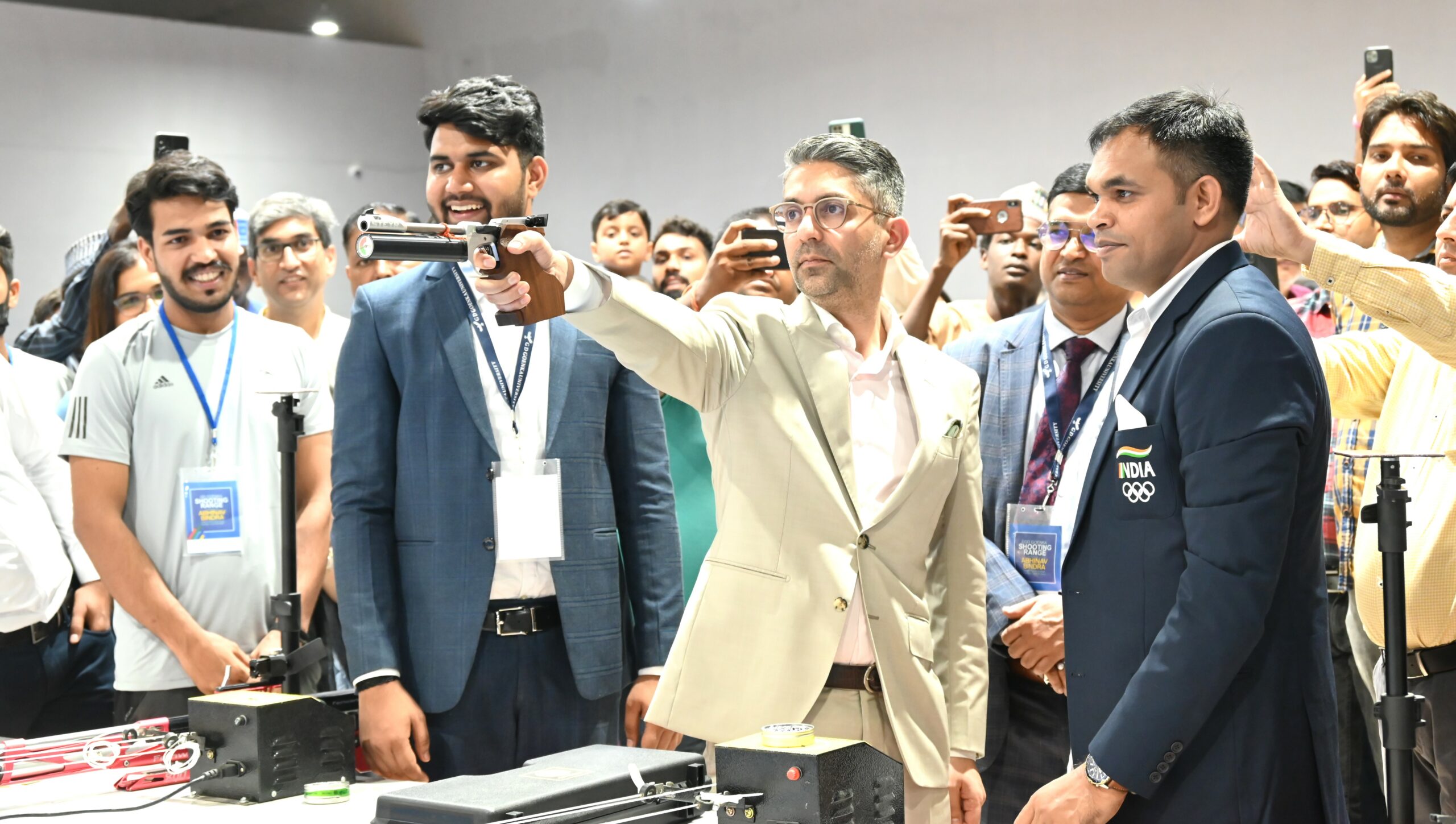 GD Goenka University is excited to introduce the inaugural Gayatri Devi Goenka Memorial Shooting Championship, a remarkable event that underscores the university's unwavering commitment to nurturing sports excellence and paying tribute to the exceptional sharpshooters from all corners of India. Set to be held from September 26 to September 29, 2023, at the GD Goenka Shooting Range featuring 25 professional lanes, this championship is poised to become one of the nation's most prestigious shooting competitions and will be conducted using Electronic Scoring Target System (EST).
This championship serves as a testament to promoting sportsmanship and fostering the talents of both emerging and seasoned shooters. With participation from over 500 competitors hailing from across India, the event promises to be a grand spectacle, celebrating the passion and precision of shooters who have honed their craft to perfection.
Notably, this championship holds particular significance as it pays homage to Abhinav Bindra, India's first individual Olympic gold medalist. The GD Goenka Shooting Range, dedicated in his honor in 2022, stands as a guiding light for aspiring shooters, offering world-class facilities and expert guidance to nurture their talents.
During the inauguration, Abhinav Bindra expressed his thoughts, stating, "I extend my heartfelt congratulations to GD Goenka for the remarkable facilities they have established and the emphasis they place on sports across their educational institutions. I am confident that the students will achieve remarkable success in various tournaments, but more importantly, they will imbibe the values that sports instill in us."
Nipun Goenka, Managing Director of GD Goenka Group, aptly remarked, "The Gayatri Devi Goenka Memorial Shooting Championship transcends mere competition; it's a celebration of the essence of sportsmanship, camaraderie, and unwavering dedication. We take immense pride in providing a platform for India's talented marksmen and markswomen to shine, and we firmly believe that this championship will serve as an inspiration to a new generation of shooting enthusiasts."