Joyanto Mukherjee, Founder CEO, Tutored And Trained, speaks on bridging the student-teacher chasm in the virtual world
We are cool teachers. We have our certificates proving we are good educators. But even in today's time, we are losing kids to a world which somewhere is not explanatory to us. Let's not run away… because it's about to get worse.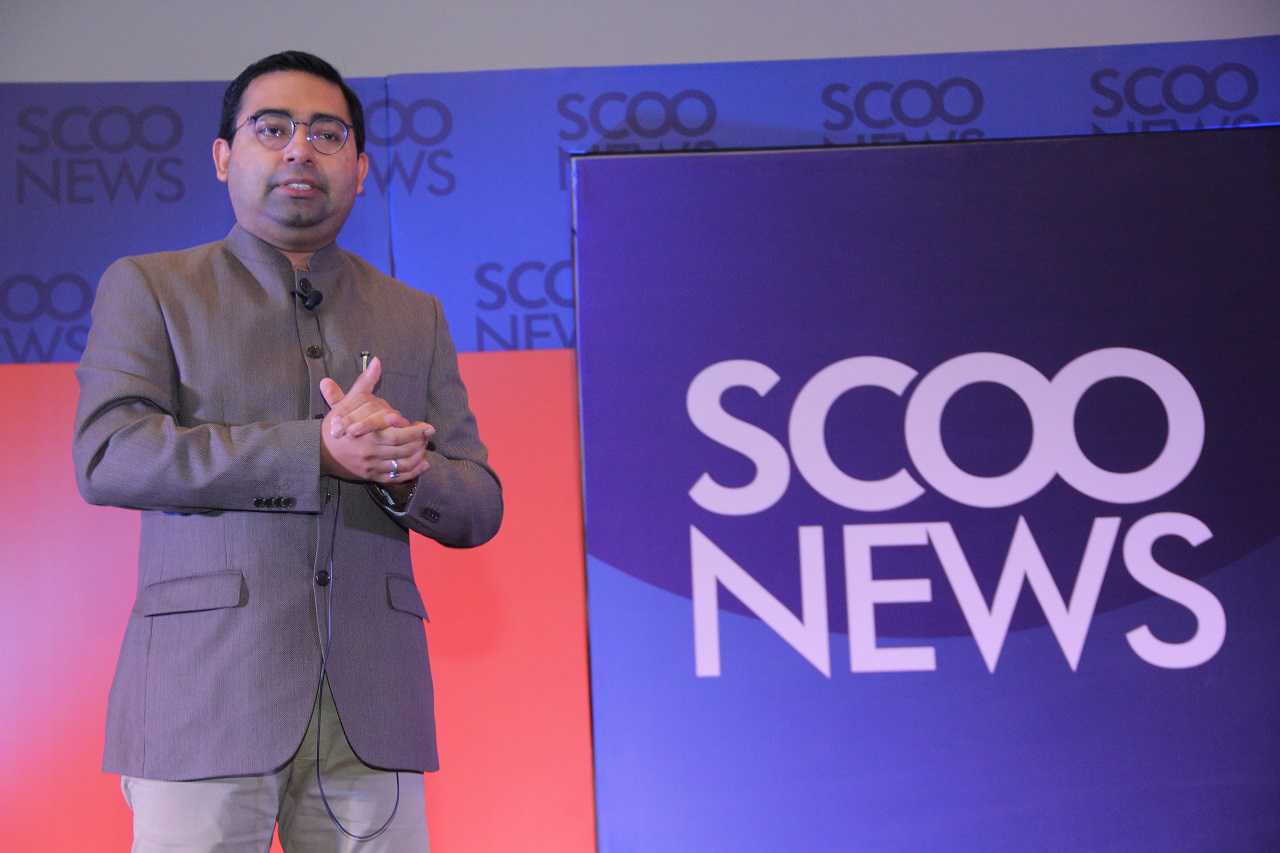 Joyanto Mukherjee, Founder CEO, Tutored And Trained, and youngest dean at 25, on bridging the student-teacher chasm in the virtual world
Rude awakening
The distance between teachers and students is increasing in a very different way, not in the classroom but in the virtual space. How many of us have heard of this unfortunate phenomenon known as Saraha? Some of us have downloaded it, it's a good ego boost for us, for kids to tell us, 'Oh Ma'am you are so good… You teach so well in class…' We tell our friends how amazing it is. But there's another side to it. And that's the side that I want to talk about, because I thought that being a young educator would make me a cool educator. I have trophies from my students in my classes, in my colleges, calling me the Coolest Dean, the Best Friend Ever. And on March 27 this year, you would have heard a very tragic story of a kid committing suicide on Facebook Live. He was my student.
We always feel that we are connected to our students, we always feel that there are some things we are doing well for our students. But as professors, as teachers, how many times do we actually look at their virtual life; the real life which they are leading? They have a different world of their own. I remember this particular student of mine had called me up on March 17, to wish me for my birthday. We spoke. I asked him how he was doing; he had been off the radar for four months. He said, 'Sir, I'm just sorting things out, don't worry. And things will be perfect in some time'. March 27, we know what happened.
Social media – their life
As teachers, as professionals, we are on social media but how many times are we reading students' timelines? Do we see their status messages on G-Talk, on Twitter? Are we making a concerted effort to understand that part of it? And unfortunately Saraha happened in between. Students are getting pressurised today to be on Saraha, because they want that single compliment from an anonymous space. And on top of that the student says, 'Thank you for the compliment. Can I know who this is?' This is where the students are today. They are trying to connect in the virtual world, still wanting that love, and we are overlooking this. Can you jot down the last five things that your students put up on Facebook? Do you remember any of their status messages, their check-ins? It's difficult, right? This is the only connect that we have with our students today. We look for counselling in school, have we ever sat with them to understand why they were socially inactive for the past 21 days? A kid who generally tweets 20 times a day, who constantly posts Facebook updates – by the way, 18-21 year-olds hate Facebook now because their parents are on it. So they have now shifted to Snapchat and Instagram – how many of us are looking at that? As knowledge-givers, we think that social media is distraction. For children, this is their life.
I know students who crib, 'I put up a profile picture last week, why didn't you like it?' And there are fights over that! 'Where were you last night? You told me you were at home but I saw you check in at a club with others'. As educators, I definitely feel that when this incident happened with me, I had let someone down. I thought I was it, because I tweet at least 50 times a day, I'm on all the social media spaces – except Saraha. If that day I had just switched on his live feed… I could have rushed there; my office is just 20 minutes away from his place. From that time on I've taken to platforms to speak to principals, to educators about the need for us to accept students' social media life. Why are we dismissive of it?
Giving back
It is not the same as when we were in school or college. I was in college between 2003-2006; we were the original 'Orkutyas' if you remember Orkut at that time. At that time I could understand my teacher saying, 'What is this?' I could understand the deliberate attempt by them not to come on social media. Today it has become so important for us to be a part of our students' social media life because that is where the connect is needed. Students tag us in photos, in statuses, on Teacher's Day, thanking us and so on. We are so proud of it. Let's give it back. Because this is the only breadcrumb trail we have to see where our student is going. Social media is what they use to communicate so many things, so many times.
Have you seen your students' Snapchat trails? That's investigative journalism. You see, via their trails, that they live a life. I happened to ask a student, why Snapchat? He said, '24 hours mein sab kuch chala gaya. And my parent doesn't know how to run Snapchat.' This is escapism for them. And this is a dangerous time. Like Zuckerberg said, it would be hours being spent and not minutes. These are not times when students switch their phones off. Thanks to Mr. Ambani, everything is free today, and you are virtually walking in 4G.
It is scary for educators but the fact is we can't shake this off; it's high time we shook hands with it. Because when we talk about counselling, what are we talking about? Students don't want to walk up to a counsellor. But, believe me, at 2 am, because they know that you are accessible on Whatsapp, someone pings me, 'Sir are you awake?' And I happen to say yes. Two and a half hours we ended up chatting. Will a counsellor be available at 2 in the morning, for someone to just open up?
Be an active player
The student-teacher relationship is going a very different way and the more we run away from it, the more the distance we are creating. It's no longer a 10 am-6 pm for a student and a teacher today. They want access to you at 9 o'clock at night, just to clear a doubt – 'Ma'am, tomorrow there is a test. Can we solve this, I have this doubt…' When we were young, we were scared of our teachers because at that time tech wasn't there to support us. I couldn't pick up the landline and call my Maths teacher at 10 at night. We wouldn't dare do that. But today things have changed. Why are we not adapting? Why can't we have 24×7 counselling lines in schools only online? We have these active school and college Whatsapp groups; unfortunately they happen to be active only for two things – 'Kal lecture hai?' and 'Main nahin aa raha hoon'. Or then the teacher says she isn't taking the lecture. Can we utilise these groups better? Everyday there is someone in our circle, on our timeline, trying to express to you or to the world that things are not fine in his life. We can't expect the 19-year-old friend to pick up that clue. The onus is on us, because the parents are generally out of the picture, wondering why their kids are always online. They call it the thumb game – I call it the thumb life.
I really encourage all educators to take social media more seriously. We need to understand it. And to understand it, we need to be an active player on it. We can't have someone else running our own Whatsapp or Facebook accounts. Because all that student of yours wants is that when he tags you, you say thanks and, believe me, the best gift you can give in return is when you tag him or her and say, 'Proud to be with you…Proud to have you as a kid'.
We are cool teachers. We have our certificates proving we are good educators. But even in today's time, we are losing kids to a world which somewhere is not explanatory to us. Let's not run away… because it's about to get worse.
This story appeared in the September 2017 issue of ScooNews magazine.
Curriculum specialist Rashenah Walker on the exciting future ahead, in an exclusive at SGEF 2017
"It helps to go into the classroom and know what works with the children and what works with the teacher so that I know that something is perfect or whether something needs to be redesigned", says Rashenah Walker, Curriculum specialist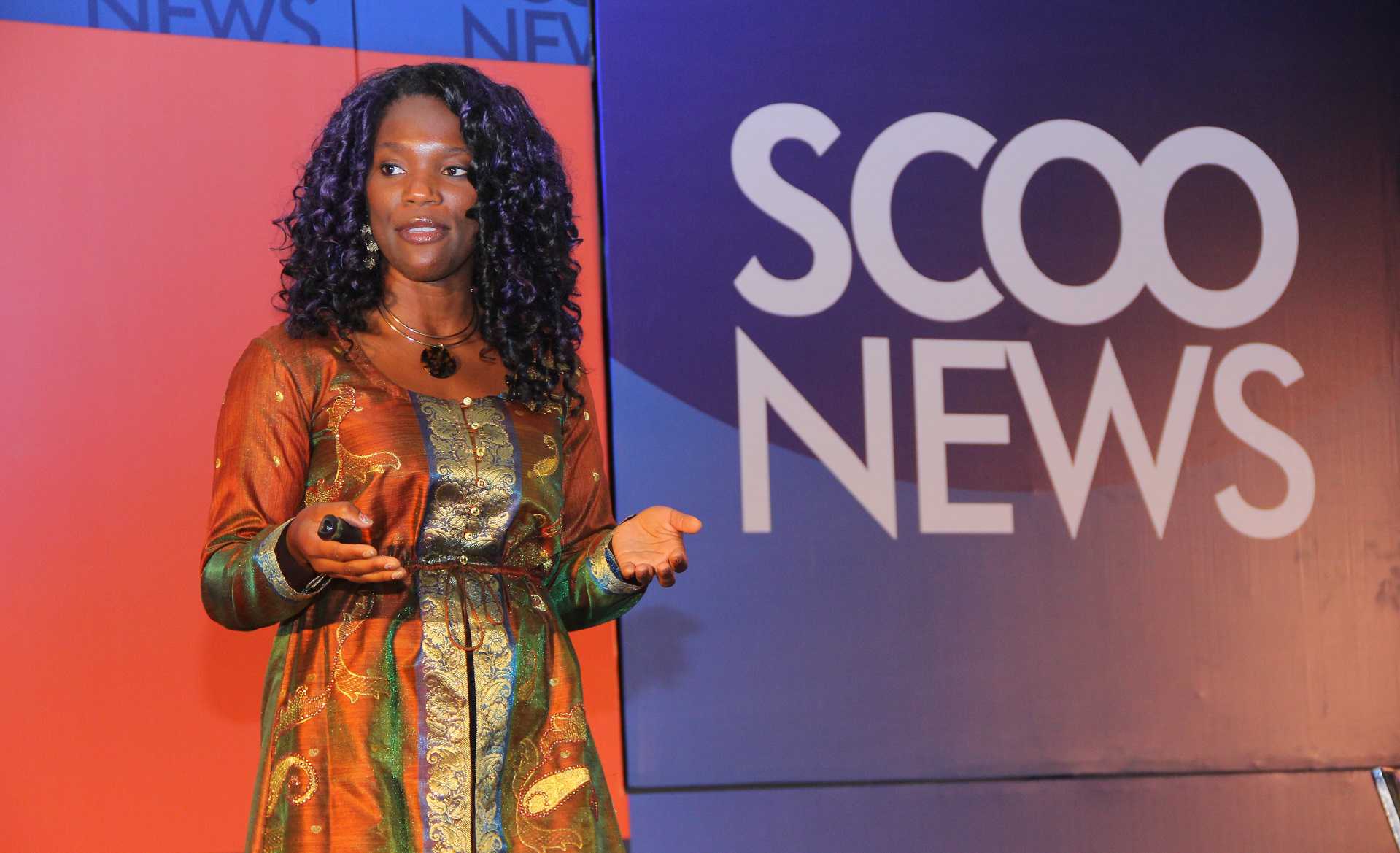 How do you assess the effectiveness of a curriculum?
Assessing the effectiveness of a curriculum includes many components, starting with the need to know what type of curriculum you are dealing with, whether it is American or British curriculum or Indian curriculum. You should make sure that the teachers know what the standards are and what the objectives are that you want the students to know. What I suggest is that you need to start backwards and work your way forward. First figure out what's the end outcome. After you finish a lesson or a unit, what do you want your students to know and, from there, work your way backwards. How are you going to get the students to know this? What activities are you going to get them to do and what is going to be the assessment? Once you figure out the 'how', the actual implementation is so much easier.
Since you have designed curriculum for many countries, what type of curriculum do children learn best from?
The curriculum doesn't matter. What matters is the process that you are going through and that you have varied instruction, so that you present it in so many different ways. Something that I have noticed in the International schools is that they have many teachers who have no training or a teaching license. They have not gone to school, they don't have pedagogy. So it is kind of like they are just thrown in the profession. But the truth is teaching is a difficult profession. Just like how a doctor cannot work without formal training, a teacher cannot do justice to the profession without formal training. But the good thing is in teaching you will see people from diverse backgrounds – I've known IT specialists, engineers, people who have worked in the military, who have transitioned into teaching. So they have a different perspective that they can bring into the profession. But the problem is when it comes to curriculum, they are not sure how to take what's on paper and put it in real life. They don't know how to take what's on paper and communicate it to a small mind. I know that the British curriculum is easy to work with because it's already readymade, so it is not much for the teacher to do. It is literally like open a book; a lot of resources are already pre-made. But the American curriculum is so diverse. You have the standards but we don't care how a student learns a noun or a pronoun as long as they learn it. It can be great for a creative teacher that says, 'Oh wow, we are going to play this game' or 'We are going to do this activity', or 'We're going to try this experiment'. But if there is a new teacher who doesn't have a background in teaching, they won't know how to teach what a noun or a pronoun is. But that's the great thing about teaching. It can be so diverse and you can do it any way that you want. But at the same time, if you don't have the support needed for the teachers, it can be an absolute disaster.
Do you interact with kids while designing curriculum?
Yes, I do. I love the kids. I go into the classroom and I love seeing them learn and I love seeing them play. So that's the positive but I also have to see how the curriculum is working because maybe I'll look at something and I'll have an idea in my head. But working with International schools, it is very difficult when you are dealing with second language learners and what their culture allows. Working in the Middle East, of course you have a strong Islamic culture and a strong local culture. If you are looking at an American curriculum school, one of the most common things that we teach in high school is Romeo and Juliet. That is such a die-hard story and everybody knows it but we can't teach Romeo and Juliet (in the Middle East) because it is a love story and the two don't get married and that's against Islam. So I have to find another story to teach the skill of analysing the story and its characters. It does help to know the students and the base that I'm dealing with, so I can figure out their skills and provide support accordingly. It helps to go into the classroom and know what works with the children and what works with the teacher so that I know that something is perfect or whether something needs to be redesigned.
Did you ever get a chance to work with the Indian education system?
I have not. They do have Indian schools in Dubai and actually they are some of the best performing schools in Dubai. I'm not sure why but clearly, you guys are doing something good with the curriculum! (laughs) It's always been something that I've been interested in because I want to know why they are some of the best performing schools and how the students are able to perform so well. I don't know if it has to do with the home base. Maybe this is an expectation from home while other parents say 'Just do your best, whatever that is'. For example, if you're a D student and that's your best, 'Good job'! But for some families, your 'best' is not good enough. It is something that I'm interested in researching and looking at schools and finding what works there and figuring out how that can be implemented in other schools' systems and curriculum.
How did you get into curriculum designing?
It's a strange job and what makes it a little bit different here or in the Middle East or any international markets for education versus in the United States is that in the States you never see them. They are always at the board or at the county level, so they never actually come into the schools and see what's happening. They work remotely and they only have the standards and they put together activities, objectives and that's it. And all you see is a piece of paper when you go to work at a school. But here what I love is I get to see the interaction, what is working and what is not. I get to go to other schools, I get to give them ideas as to how to change their curriculum and design it in a better way. You can see the teachers, you can see how the students are interacting to it and you can see what's working. Like I said, in the Middle East, we have to change a lot of the content to make it culturally sensitive. But even with that, when you are dealing with second language learners, you have to look at the curriculum as a whole.
If it's the American curriculum, you are using American books. So there are some stories that have a certain vernacular, a certain tone which you would understand only if you are American. So when you are looking at resources, you have to find books that fit the students' ability to understand and grasp the ideas. The student should not just be able to read but also understand it. So when I'm in a classroom, I understand exactly what a child understands whereas if you are at a county level, you never know what's happening!
Have you designed curriculum for children with special needs?
Yes, I have. Actually, my certification in the States is with special education. I've worked with special education kids for about six years. When you look at special education, it's not that a child is 'dumb' or 'slow' – they learn 'differently'. It's almost like a puzzle. It is my job to figure out how they learn. It doesn't matter if they need extra time, maybe they need to be told in a different way, maybe it needs to be repeated multiple times, maybe instead of taking a traditional test, they take it in a different way. They may give oral responses or they are able to do it on the computer.
SGEF 2017 – Enlightening!
Honestly, I was very surprised. I don't know anything about the Indian education system and I wanted to see what's happening here, what's new, where are you guys in the process as far as educational design is concerned. I can see exactly where you are in the process. It's definitely going through reform. I see that there is a huge interest in it and that you have so many things up and coming. I'm really excited about the next five years, about what's going to come up here. I love the forum because it's a place where everybody can come and share ideas and I love how they had one of the executives from the Board and all the teachers are so excited just to put their input in and he was excited to listen to what's happening in all the different states. You had Prof. Sugata Mitra known for the Hole in the Wall experiment. I did not know it was him when I first saw him and then when he got up on stage I was like, "Oh my God, that's him!" because I actually used his video to train some of my teachers in Dubai – the idea of letting go as a teacher and letting the kids explore and discover on their own. It was amazing to see him here. Also it was enlightening to listen to the perspective of someone from the Board and someone from the classroom. You are going through the process of reform that most countries are. Whether to get the expensive book or to get a cheaper one, do they have the same content, how do you choose etc… I'm glad that the problems are being recognised and steps are being taken to solve them.
This story appeared in the September 2017 issue of ScooNews magazine.