Joyanto Mukherjee, Founder CEO, Tutored And Trained, speaks on bridging the student-teacher chasm in the virtual world
We are cool teachers. We have our certificates proving we are good educators. But even in today's time, we are losing kids to a world which somewhere is not explanatory to us. Let's not run away… because it's about to get worse.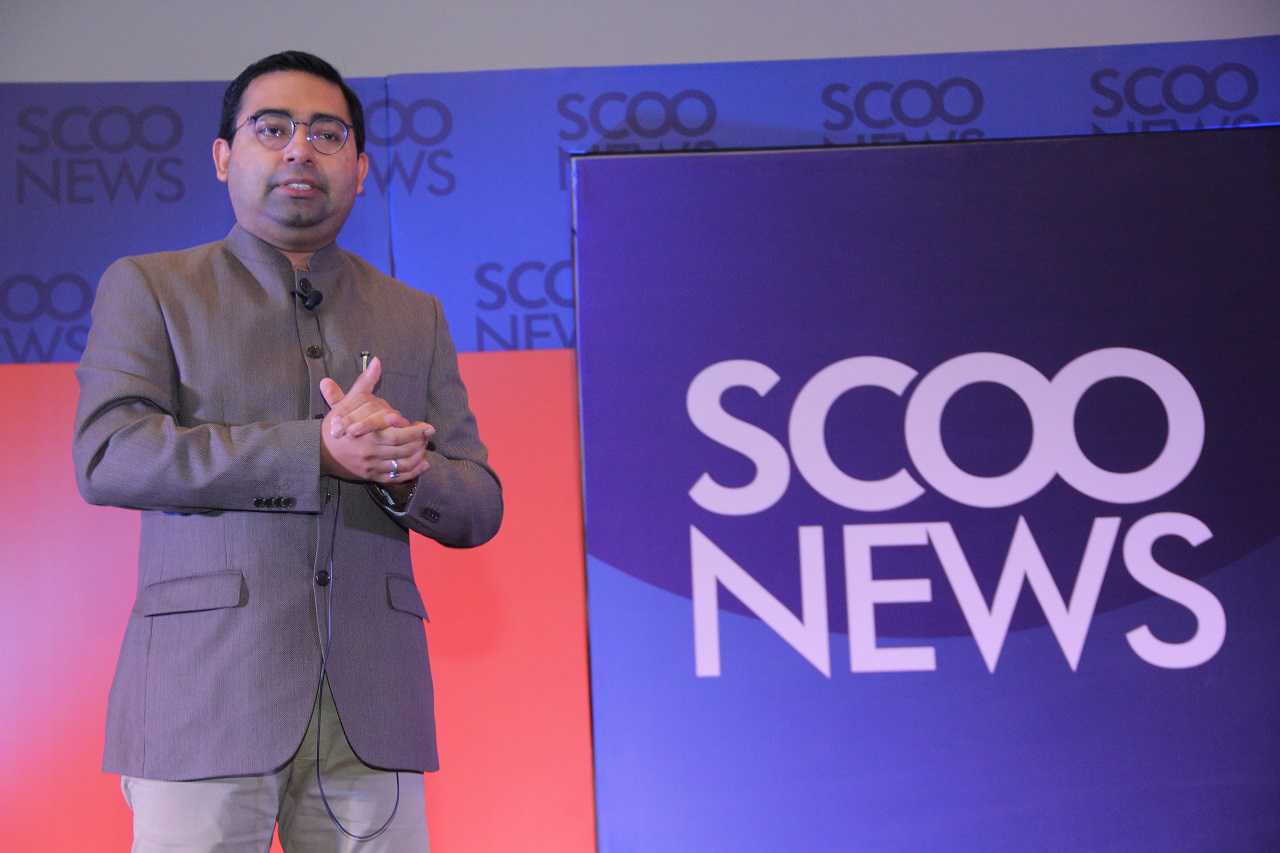 Joyanto Mukherjee, Founder CEO, Tutored And Trained, and youngest dean at 25, on bridging the student-teacher chasm in the virtual world
Rude awakening
The distance between teachers and students is increasing in a very different way, not in the classroom but in the virtual space. How many of us have heard of this unfortunate phenomenon known as Saraha? Some of us have downloaded it, it's a good ego boost for us, for kids to tell us, 'Oh Ma'am you are so good… You teach so well in class…' We tell our friends how amazing it is. But there's another side to it. And that's the side that I want to talk about, because I thought that being a young educator would make me a cool educator. I have trophies from my students in my classes, in my colleges, calling me the Coolest Dean, the Best Friend Ever. And on March 27 this year, you would have heard a very tragic story of a kid committing suicide on Facebook Live. He was my student.
We always feel that we are connected to our students, we always feel that there are some things we are doing well for our students. But as professors, as teachers, how many times do we actually look at their virtual life; the real life which they are leading? They have a different world of their own. I remember this particular student of mine had called me up on March 17, to wish me for my birthday. We spoke. I asked him how he was doing; he had been off the radar for four months. He said, 'Sir, I'm just sorting things out, don't worry. And things will be perfect in some time'. March 27, we know what happened.
Social media – their life
As teachers, as professionals, we are on social media but how many times are we reading students' timelines? Do we see their status messages on G-Talk, on Twitter? Are we making a concerted effort to understand that part of it? And unfortunately Saraha happened in between. Students are getting pressurised today to be on Saraha, because they want that single compliment from an anonymous space. And on top of that the student says, 'Thank you for the compliment. Can I know who this is?' This is where the students are today. They are trying to connect in the virtual world, still wanting that love, and we are overlooking this. Can you jot down the last five things that your students put up on Facebook? Do you remember any of their status messages, their check-ins? It's difficult, right? This is the only connect that we have with our students today. We look for counselling in school, have we ever sat with them to understand why they were socially inactive for the past 21 days? A kid who generally tweets 20 times a day, who constantly posts Facebook updates – by the way, 18-21 year-olds hate Facebook now because their parents are on it. So they have now shifted to Snapchat and Instagram – how many of us are looking at that? As knowledge-givers, we think that social media is distraction. For children, this is their life.
I know students who crib, 'I put up a profile picture last week, why didn't you like it?' And there are fights over that! 'Where were you last night? You told me you were at home but I saw you check in at a club with others'. As educators, I definitely feel that when this incident happened with me, I had let someone down. I thought I was it, because I tweet at least 50 times a day, I'm on all the social media spaces – except Saraha. If that day I had just switched on his live feed… I could have rushed there; my office is just 20 minutes away from his place. From that time on I've taken to platforms to speak to principals, to educators about the need for us to accept students' social media life. Why are we dismissive of it?
Giving back
It is not the same as when we were in school or college. I was in college between 2003-2006; we were the original 'Orkutyas' if you remember Orkut at that time. At that time I could understand my teacher saying, 'What is this?' I could understand the deliberate attempt by them not to come on social media. Today it has become so important for us to be a part of our students' social media life because that is where the connect is needed. Students tag us in photos, in statuses, on Teacher's Day, thanking us and so on. We are so proud of it. Let's give it back. Because this is the only breadcrumb trail we have to see where our student is going. Social media is what they use to communicate so many things, so many times.
Have you seen your students' Snapchat trails? That's investigative journalism. You see, via their trails, that they live a life. I happened to ask a student, why Snapchat? He said, '24 hours mein sab kuch chala gaya. And my parent doesn't know how to run Snapchat.' This is escapism for them. And this is a dangerous time. Like Zuckerberg said, it would be hours being spent and not minutes. These are not times when students switch their phones off. Thanks to Mr. Ambani, everything is free today, and you are virtually walking in 4G.
It is scary for educators but the fact is we can't shake this off; it's high time we shook hands with it. Because when we talk about counselling, what are we talking about? Students don't want to walk up to a counsellor. But, believe me, at 2 am, because they know that you are accessible on Whatsapp, someone pings me, 'Sir are you awake?' And I happen to say yes. Two and a half hours we ended up chatting. Will a counsellor be available at 2 in the morning, for someone to just open up?
Be an active player
The student-teacher relationship is going a very different way and the more we run away from it, the more the distance we are creating. It's no longer a 10 am-6 pm for a student and a teacher today. They want access to you at 9 o'clock at night, just to clear a doubt – 'Ma'am, tomorrow there is a test. Can we solve this, I have this doubt…' When we were young, we were scared of our teachers because at that time tech wasn't there to support us. I couldn't pick up the landline and call my Maths teacher at 10 at night. We wouldn't dare do that. But today things have changed. Why are we not adapting? Why can't we have 24×7 counselling lines in schools only online? We have these active school and college Whatsapp groups; unfortunately they happen to be active only for two things – 'Kal lecture hai?' and 'Main nahin aa raha hoon'. Or then the teacher says she isn't taking the lecture. Can we utilise these groups better? Everyday there is someone in our circle, on our timeline, trying to express to you or to the world that things are not fine in his life. We can't expect the 19-year-old friend to pick up that clue. The onus is on us, because the parents are generally out of the picture, wondering why their kids are always online. They call it the thumb game – I call it the thumb life.
I really encourage all educators to take social media more seriously. We need to understand it. And to understand it, we need to be an active player on it. We can't have someone else running our own Whatsapp or Facebook accounts. Because all that student of yours wants is that when he tags you, you say thanks and, believe me, the best gift you can give in return is when you tag him or her and say, 'Proud to be with you…Proud to have you as a kid'.
We are cool teachers. We have our certificates proving we are good educators. But even in today's time, we are losing kids to a world which somewhere is not explanatory to us. Let's not run away… because it's about to get worse.
This story appeared in the September 2017 issue of ScooNews magazine.
SHE STEM 2022 honours and celebrates women
SHE STEM 2022 encourages students to 'Unleash their imagination' as part of the Sweden India Nobel Memorial Week.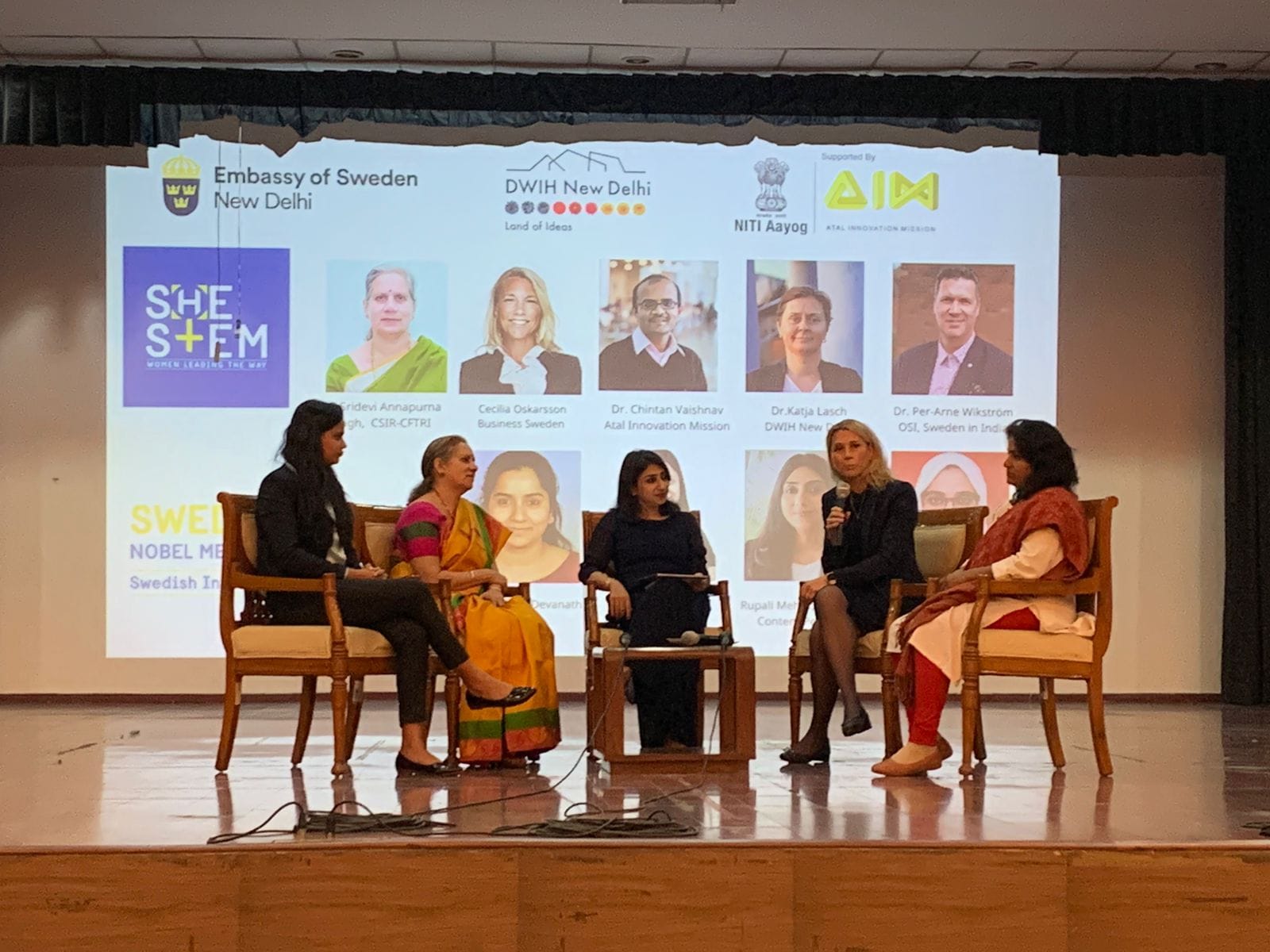 As part of the Sweden-India Nobel Memorial Week, SHE STEM, the annual event to celebrate women in the fields of science, technology, engineering, mathematics, and sustainability, was successfully held for the third year in a row.
The annual event is organized by the Sweden Embassy in India in partnership with the Atal Innovation Mission of the Government of India and the German Centre of Innovation and Research (DWIH New Delhi).
Ambassador of Sweden to India H.E. Jan Thesleff, who also addressed the students via a video message said, "We are very happy to continue the tradition of SHE STEM – it is a flagship event of the Sweden-India Nobel Memorial Week. Congratulations to all the winners of this year's SHE STEM Video challenge."
Dr. Chintan Vaishnav, Director of ATAL Innovation Mission said, "Today, the face of women's involvement in STEM is changing and the rate of participation has increased. It was in ATL Marathon 2021, that there was a spike where the women's participation was 49%. A strong STEM education will go a long way in cultivating such critical thinkers."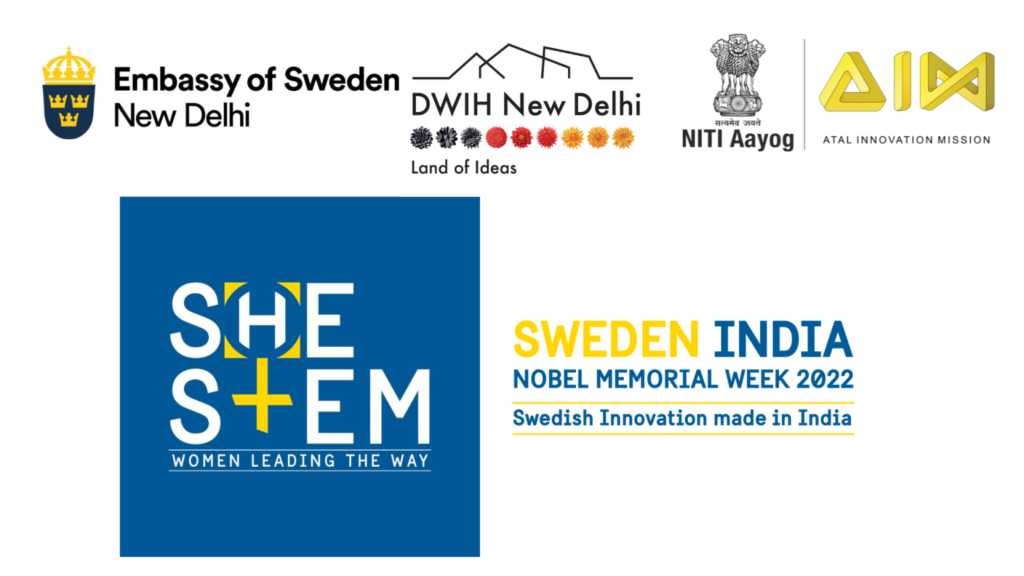 SHE STEM 2022 began with a musical performance by the students of Darbari Lal DAV Model School, New Delhi, the host school for SHE STEM 2022, followed by talks, and a panel discussion with women in the fields of STEM and business, including D. Sridevi Annapurna Singh, Director of Council of Scientific and Industrial Research – Central Food Technological Research (CSIR-CFTRI), Ministry of Science and Technology, Government. of India.
Dr. Annapurna Singh has done extensive work in the development of supplementary foods for undernourished children and in studying the impact of protein-rich food on children. She spoke to the audience about the need for women in fields of STEM to bring in their unique perspectives to problem-solving for a sustainable future.
Other participants included Cecilia Oskarsson, Trade, and Invest Commissioner of Sweden to India, who shared her thoughts on the role of diversity in triggering and enabling positive changes for girls and women, Mamta Kumari, co-founder and CEO of Prepbytes, an ed-tech company in India, and Dr. Vasudharani Devanathan, Neurobiologist and Professor of Biology at the Indian Institute of Science Education Research (IISER). Rupali Mehra, Founder of Content People AB moderated the event.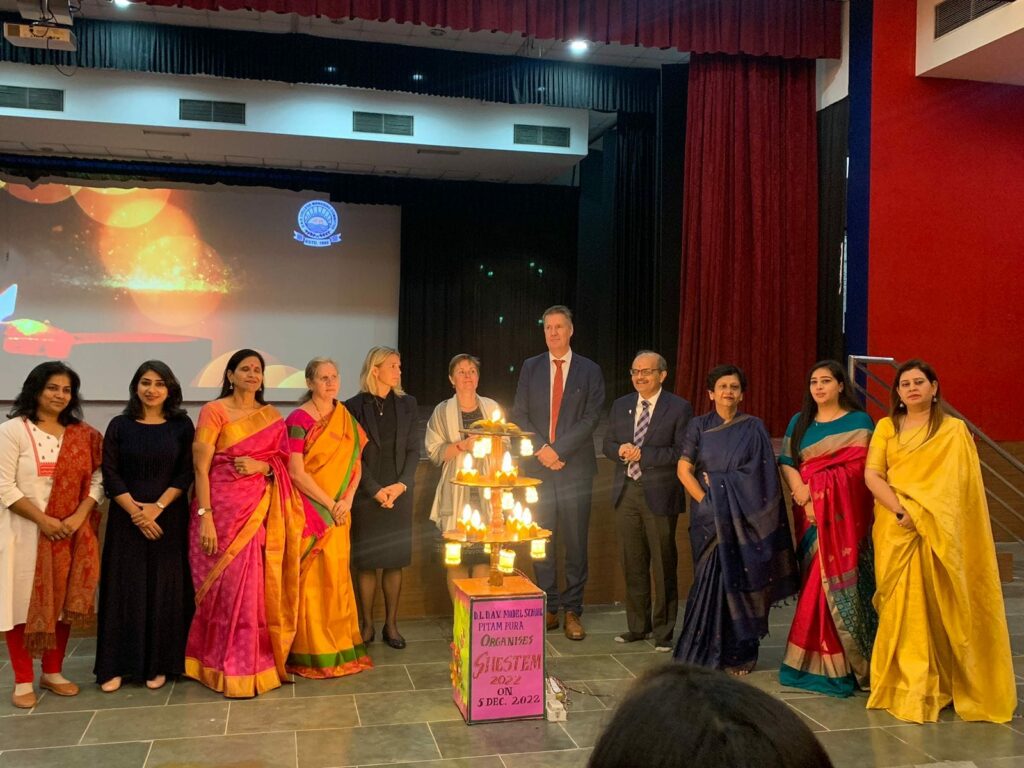 Dr. Per-Arne Wikström, Head of Office of Science & Innovation, Embassy of Sweden in New Delhi said: "When women and girls provide their talent, their knowledge, and their capabilities to science and technology on equal terms with men and boys, then we know that societies prosper and that innovation capacity actually increases. So for us, gender equality is an integrated part and an important aspect of everything that we do. We would like to thank our Indian partners for their support for this very important initiative."
"As Johann Wolfgang von Goethe said, 'who is not curious will not gain knowledge,' so keep your curiosity on, drive your knowledge forward and who knows maybe one or other idea will be implemented," said Dr. Katja Lasch, responsible for Strategy Management at the German Centre for Research and Innovation (DWIH New Delhi) and head of German Academic Exchange Service (DAAD) Regional Office in New Delhi.
Following the success of the Insta-reels Video Challenge in 2021, SHE STEM hosted the #SHESTEM2022 Video Challenge across Instagram, Youtube, Facebook, and Google Drive for students of ages 13 to 17, asking them to imagine themselves in the year 2047, and speak about an innovation of theirs that has helped in tackling climate change. The response was overwhelming with over 930 videos of which 15 were shortlisted. SHE STEM had an extensive jury round of 3 jury teams; Atal Innovation Mission Team led by Dr. Chintan Vaishnav, the Swedish Embassy team, led by Dr. Per-Arne Wikström, and the German Centre for Research and Innovation, represented by Dr. Katja Lasch.
The videos were assessed on the:
Novelty of idea
Clarity of thought and articulation
Sustainability or climate action angle
G. Nivethiga Rani who created a video on how she as a STEM Leader in 2047 had invented a robot that collected and converted biodegradable and non-biodegradable waste into electricity, won the first prize in the video challenge. The second prize was tied between T Shatananda Dhanwantari and Shreya Singh and Nistha Aswal, who participated as a team. Gaurav Hanjoora won third place.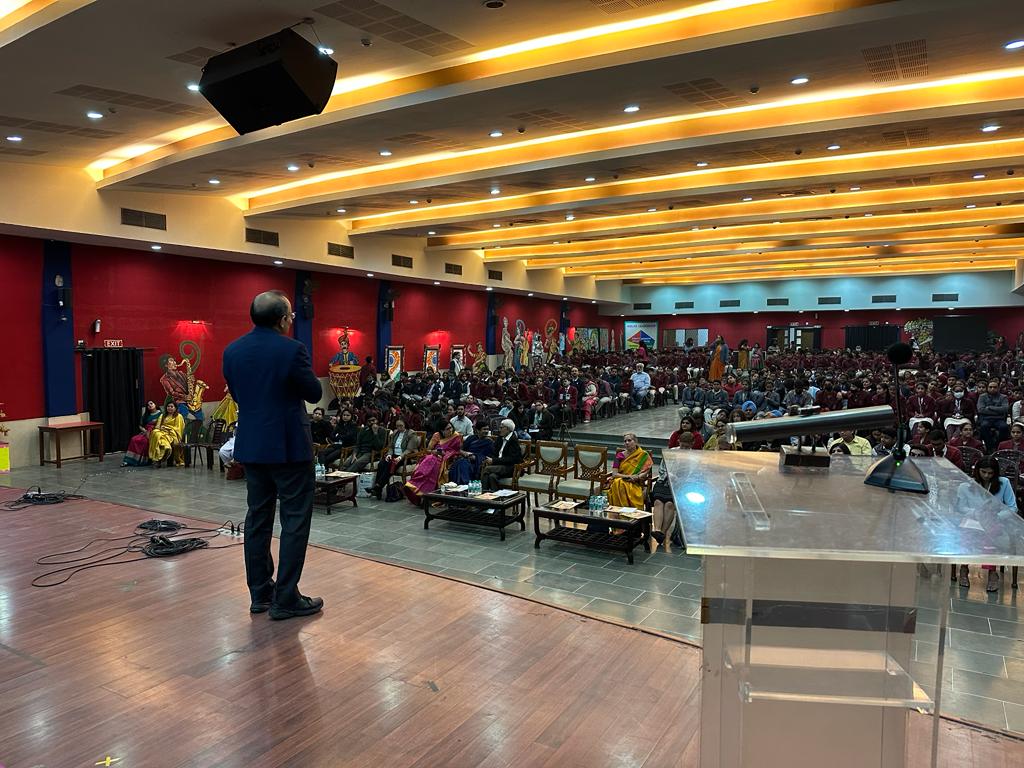 "I congratulate all the winners of the SHE STEM 2022. I have to say what caught my attention was that every single idea was addressing a fundamental constraint confronting us," said Dr. Chintan Viashnav.