Khan Academy announces "India Talent Search 2017" – to find brilliant content creators for Indian learners
"India Talent Search 2017" to be launched in five Indian languages. Khan Academy strengthens localization efforts in the country to enable quality education for all.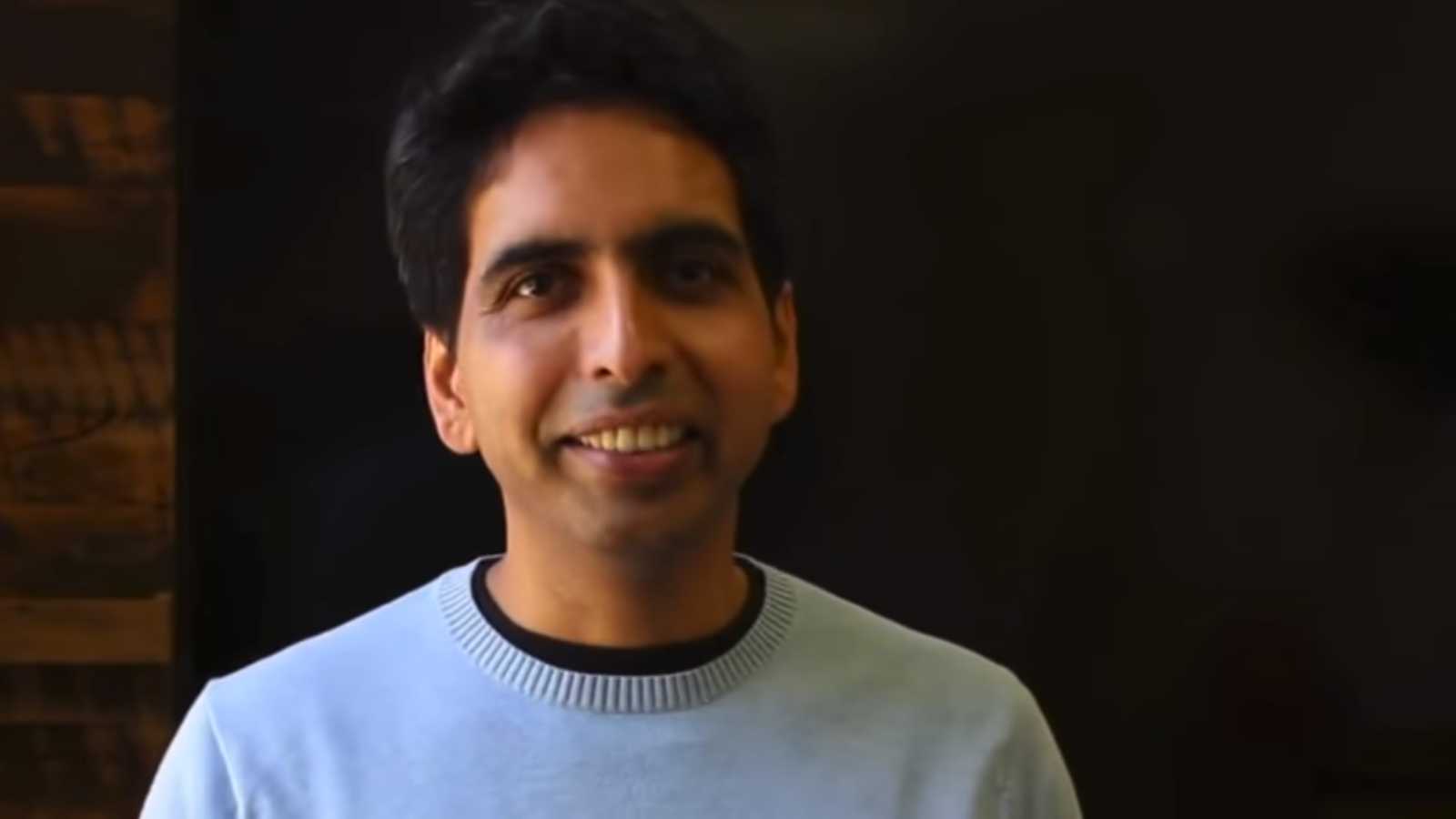 Khan Academy India (KAI), today announced the second edition of its India Talent Search. The program seeks brilliant explainers whose videos help students succeed in school and find joy in learning. The contest will be open in five major Indian languages – English, Hindi, Kannada, Marathi, and Tamil. Each language will have, one winner who will receive a grand prize of INR 75,000 and, one runner-up receiving a prize of INR 25,000. All finalists will be considered for longer-term video creation contracts and will have their videos published on Khan Academy's website. The link to this year's application is at www.khanacademy.org/r/indiatalentsearch2017 .
The last date of application is December 17, 2017.
The first edition of Talent Search, which was conducted last year received close to 500 video applications. The entries received were highly diverse with participation from first year undergraduate students to experienced teachers, with all the contestants deeply passionate about Khan Academy's mission of enabling quality education for all. Two members who were finalists from last year are a part of content team of Khan Academy India today.
Kick-starting India Talent Search 2017 and talking about the India roadmap, Sandeep Bapna, MD, Khan Academy India, said, "We are delighted to launch India Talent Search 2017. It's a fun contest, so do participate and help us spread the word. Looking ahead a few years, we see a big challenge and opportunity in creating local language content, as a vast majority of new Internet users would seek content in their own language. Making Khan Academy resources available in as many Indian languages as possible is a high priority for us and this program is a significant step in that direction."
The organisation has aligned its maths content to NCERT curriculum. It is working to make Khan Academy content available in multiple languages using three different models including in-house efforts (eg bilingual Hindi-English), partnerships with private foundations (eg Hindi, Gujarati, Bangla) and public private partnerships as in the case of Kannada.
To increase its reach to students in rural India, Khan Academy India has been working with various state governments. They recently signed a Partnership Agreement with the Government of Karnataka to make available educational content including videos, exercises, articles and teacher tools, in Kannada. These include 5,500+ videos and 20,000+ exercises in Math and Science, as well as dashboards, which already help millions of students and teachers around the world. Earlier they had also partnered with the Government of Rajasthan to bring personalized learning to state schools starting from this current academic year.
On the product side, Khan Academy has made available all its content including videos and exercises for mobile usage. These apps are completely free, are continuously being optimized for low bandwidth conditions, and have features such as bulk download for offline usage. It has also introduced a slew of new features for teachers to make the learning platform more personalised, more useful in class and cooler than ever!
You can access Khan Academy resources here
Sarala Birla Gyan Jyoti honoured with prestigious 'Climate Action Project School of Excellence' Award
Only 250 schools globally were recognized because of their intense work on climate education in a whole-school approach. The recognition was awarded by Cartoon Network Climate Champions and Climate Action Project.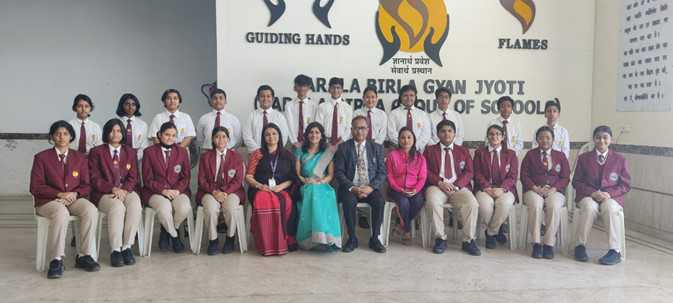 Sarala Birla Gyan Jyoti in Guwahati, India, was awarded the Climate Action Project School of Excellence. Only 250 schools globally were recognized because of their intense work on climate education in a whole-school approach. The recognition was awarded by Cartoon Network Climate Champions and Climate Action Project.
Cartoon Network Climate Champions is a climate change awareness initiative that sets out to inspire kids to take on daily challenges that collectively can make a big difference to the health of our planet. It has been developed in collaboration with WWF, a world-renowned environmental organization.
Climate Action Project is a free, global education project that was launched by Take Action Global, an education non-profit based in the USA, involving 2,700,000 teachers and students across 146 countries. The project aims to help students learn about the climate crisis in authentic ways and disseminate solutions online. The recognized schools submitted their work for the past year and met extensive criteria, including a school-wide commitment to climate education and student solutions.
Sarala Birla Gyan Jyoti has participated in global projects RiseUp4SDGs (India), Let's Be Human, Be One (Serbia), LeapEd Global Learning – Climate Change (Malaysia), the 17 Sustainable Development Goals competitions, implementing the three R's schoolwide and planting gardens in the community, at home and school. Students committed to training to become active Global SDG Ambassadors to raise awareness during virtual Student Hubs with 21 other countries. Students also actively collaborated with students in Brazil, Croatia, South Africa, Sweden and the UK in task-based projects. Currently, all Climate Change projects are student-led.
The selected 250 Climate Action Project Schools of Excellence were announced on 4 November 2021, during Climate Action Day, an annual online live event attended by 250,000 people globally. The event speakers included HRM Prince William, President James Alix Michel, Seychelles, Rick Davis, NASA, Matt Larsen-Daw, WWF, HRM Princess Esmeralda, Belgium, Juan Pablo Celis Garcia, UN Environment Programme, and other world leaders and climate scientists.
The winners were announced by Dan Russell, the voice actor behind several characters in Cartoon Network global hit series The Amazing World of Gumball, and Nandi Bushell, an 11-year-old musician, an influencer, and passionate climate advocate.
Statement by HRM Prince William "We need youth's creativity to repair our planet. We need students to invent and to innovate – to think beyond where we are now and to be optimistic about our future."
Statement by Koen Timmers, Climate Action Project: "Young people have the capacity to do more than learning about climate change. They all can come up with solutions, take small actions, and inspire others to change their lifestyles."
Statement by Dr. Jennifer Williams, Climate Action Project: "Our community of educators has come together in support of climate education for all. We are committed to ensuring students have access to information, ideas, and opportunities to take action for the planet, and, today, these Schools of Excellence are leading the way for the entire world."
Statement by Dr. Diganta Halder, Principal Sarala Birla Gyan Jyoti: "Stopping Climate Change has become a critical issue that needs to be addressed by every human being, but even more importantly in our schools. Students should be aware of Climate Action and the importance of achieving the goals set by the United Nations for peace and prosperity for all by 2030 and to become leaders of impact in the future."