Leading British independent school opens satellite school in India
Repton school in agreement with the VR Group of Bengaluru is all set to open their satellite school in the city. Besides, the venture will also look at establishing a sports academy in collaboration with TENVIC, a company founded by former cricketer Anil Kumble.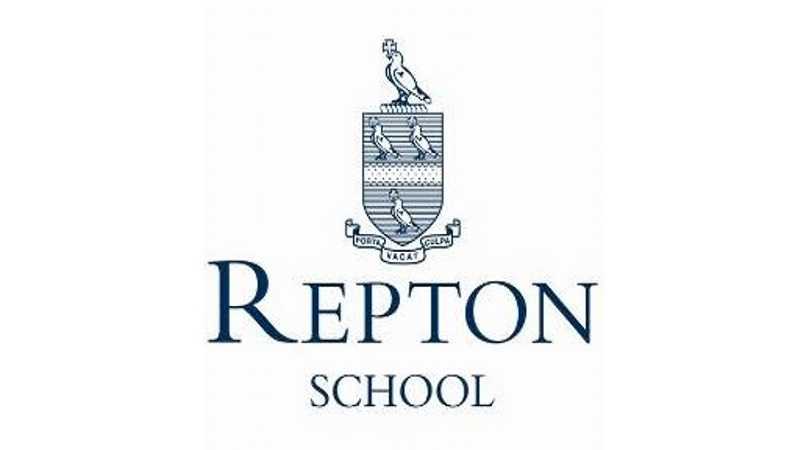 Leading British independent school Repton has announced a landmark agreement to open a satellite school in Bengaluru, India. Repton has entered into an agreement with the VR Group, a major Bangalore-based real estate group with interests in IT & business parks to enter the Indian education sector. It is the first such venture to be established in the city and among the first in the country. A premium Repton international school, together with four pre-schools will be set up in various locations around the city.
The venture will also include the establishment of a sports academy on the same site which plans to host international sports events as well as specialist sports coaching courses. The exciting collaboration with TENVIC, an Indian sports development and training company founded by India's highly-acclaimed former cricket captain Anil Kumble, will see establishment of a sports academy on the same site as the school.
The state-of-the-art sports facilities will be available to all Repton's pupils. The proposed school will be located on a 34-acre site in the south east of Bengaluru, home to a number of multi-national IT companies and with a growing population of highly-educated professionals seeking quality education for their children. Repton Bangalore will offer the IGCSE curriculum and the IB Diploma, enabling the best pupils to gain passage to international universities.
The Bengaluru school is scheduled to open in September 2018, will be co-educational and cater for over 2,000 pupils. Repton hopes to follow up this initial project with more schools in other Indian states where suitable local partnerships are entered into.
The proposed school will be the latest addition to Repton's existing family of 4 international schools operating in the Middle East. Income from the school will help to strengthen Repton UK's bursary and scholarship fund which assists less well-off families to gain access to an education at Repton and Foremarke Hall.
Founded in 1557, Repton was found on the site of an 800-year-old priory, and counts many famous people among its alumni, including writers Roald Dahl and Christopher Isherwood, and many sporting legends including Olympic gold medal athlete Harold Abrahams – made famous by the film Chariots of Fire – and CB Fry, the renowned cricketer. The school boasts an enviable sporting heritage, producing several national and international-level sports stars at cricket, football, tennis and hockey.
"We are delighted that we will be able to play a part in promoting sports development in India with TENVIC. Traditionally, India has focused on academic achievement. In addition to a first class academic education, this platform will allow us to provide a full array of extra-curricular activities, helping children achieve on the sports field as well as in music, drama and the arts."
KC Vijay Kumar, chairman of the VR Group, said: "We are very excited to introduce Repton to India and to Bangalore. Repton has a deep commitment to providing an all-round education as well as being tried and tested in running schools internationally. We are delighted that our integrated model will, for the first time, allow children to fulfil their potential in the classroom and on the sports field and that we will have the combined dedication of Repton International and TENVIC to establish a new benchmark for schools in India."
With the advent of Repton, the education system in India is all set to get a huge leg up. Besides, many more international schools will soon follow suit. One quick question to ponder here is, will these schools be open to implement RTE?
Smile Foundation and Shell Launch STEM Project on Pi Day
The initiative will benefit less-privileged students from government schools.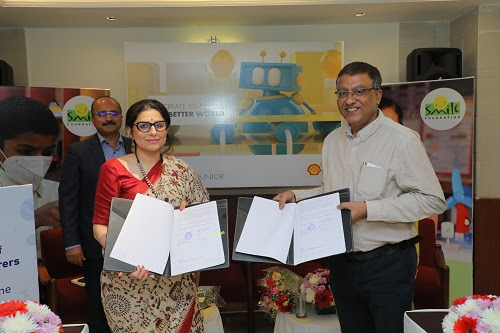 On the occasion of International Pi (π) Day, Smile Foundation and Shell launch 'NXplorers Junior' programme in three Indian states. NXplorers is Shell's global flagship Social Investment STEM (Science, Technology, Engineering, and Mathematics) educational programme aims to benefit over 25,000 children during the first year by enabling them to understand, navigate and address local and global challenges, as underlined in the Sustainable Development Goals (SDGs). NXplorers is also aligned with the National Education Policy 2020 and delivers societal benefits.
The innovative initiative will benefit less-privileged students from government schools and affordable private schools, studying in rural and hard-to-reach areas in the states of Andhra Pradesh, Telangana and Kerala. Its design also includes endeavour to create awareness amongst parents on the importance of STEM education, especially for girl children.
"Shell firmly believes that, provided with the necessary skills and guidance, young people can be a driving force to find sustainable solutions to the major global challenges of our time. Launched in 2018, Shell's global flagship STEM programme NXplorers is aligned with the National Education Policy 2020 that aims to transform India into an equitable and vibrant knowledge society. With the Smile Foundation partnership, we aim to expand this programme to Andhra Pradesh, Kerala, and Telangana and offer young minds the platform to design sustainable solutions to ease the pressure on food, water, and energy," said Ms. Latika Taneja, Head of Corporate Relations – India.
The programme is being rolled out in concurrence with the educational authorities of the respective state governments. Besides students, teachers, parents and communities are involved actively while implementing the programme so that it remains sustainable in the long-term.
"We are excited to roll out this innovative programme in India. We are hopeful that our children will not only leverage STEM education in building their future career but also will grow up and develop leadership ability in finding sustainable solutions in various walks of life," said Mr. Santanu Mishra, Co-founder & Executive Trustee, Smile Foundation.
The NXplorers Juniors will train both 6th and 7th grade students. NXplorers Juniors Level-I course will be delivered through a combination of teacher's guide, PowerPoint slides, and several instructional videos. The facilitator guide will outline the essentials to be covered in each session, exercises, discussion, checkpoint questions, a summary, assessment, and research to be undertaken by students after the session.
The United Nations Sustainable Development Goals (SDGs), exploring SDG Solutions, researching global goals, and developing a challenge and choosing a solution etc. are covered in the NXplorers Juniors Level-1.
NXplorers – Learning for a Life Time, envisions to provide a minimum of 3-5 years of NXplorers exposure to the students at various levels. The objectives include developing strong knowledge and skill set among students so that local and global challenges can be addressed by them. Developing sustainable models of implementation by engaging teachers, school leaders and communities effectively, creating awareness amongst parents regarding the importance of STEM education, especially concerning girl education are part of the overall goals.
About Smile Foundation
Smile Foundation is a national development organization directly benefiting over 1.5 million underprivileged children and their families every year through more than 400 welfare projects in education, healthcare, livelihood and women empowerment spread across 2,000 remote villages and urban slums in 25 states of India.
About Shell
Shell is one of the most diversified international energy company in India with over 10,000 employees and presence across upstream, integrated gas, downstream, renewable energy, and deep capabilities in R&D, digitalisation, and business operations; with a retail presence across six states – Karnataka, Tamil Nadu, Telangana, Maharashtra, Gujarat, and Assam.