The world's first SOLE Cambridge School – Paradise School Goa
We are a school in Paradise (ie Goa) hence the name. However, the meaning goes deeper than that. The Cambridge English Dictionary definition of Paradise is: 'a place or condition of great happiness where everything is exactly as you would like it to be'.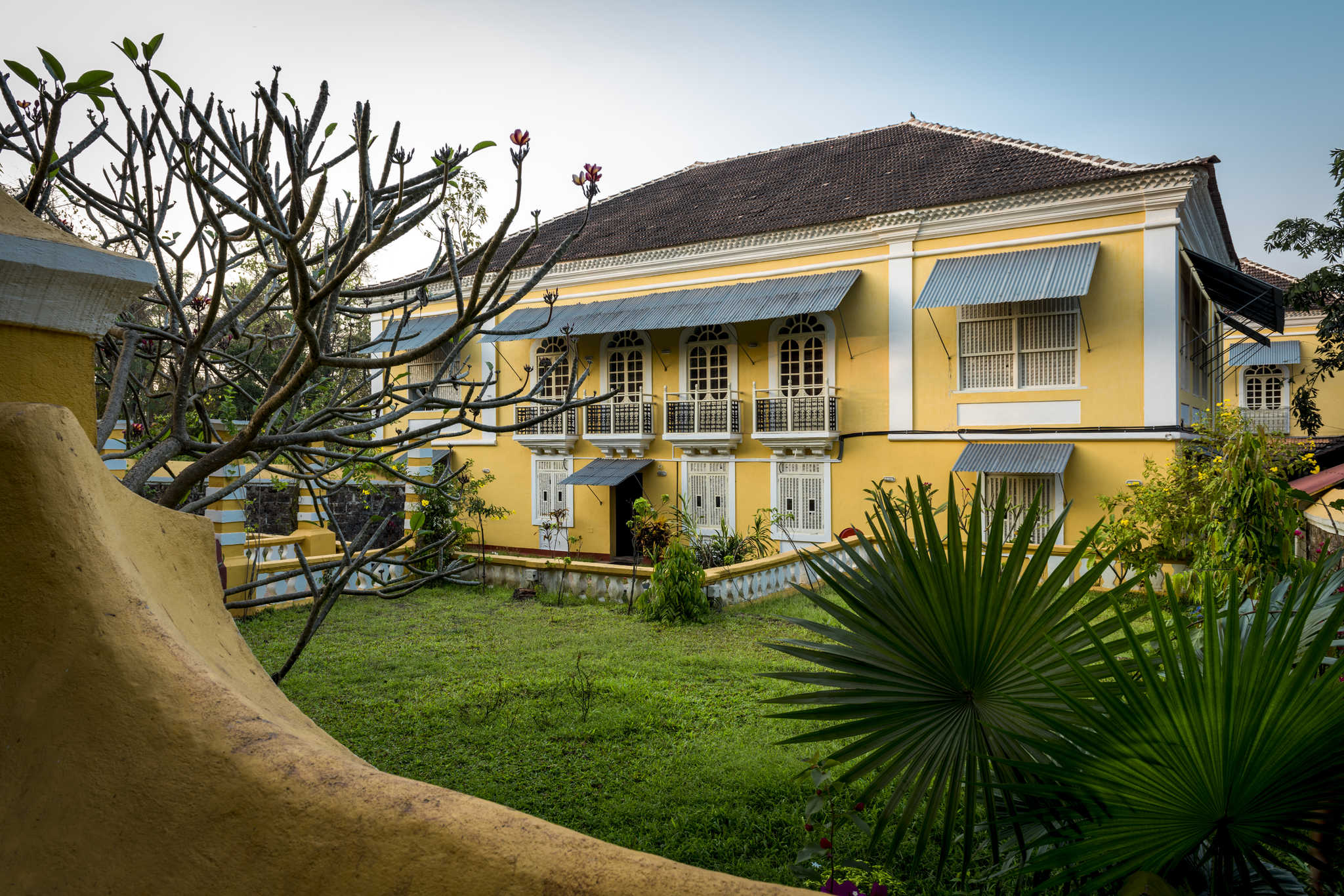 Shilpa Mehta, Founder, Paradise School Goa, tells MARIE D'SOUZA what goes into making this SOLE Cambridge School a real game-changer
What's in a name…? Tell us the reason and significance of the name 'Paradise School'.
We are a school in Paradise (ie Goa) hence the name. However, the meaning goes deeper than that. The Cambridge English Dictionary definition of Paradise is: 'a place or condition of great happiness where everything is exactly as you would like it to be'.
This most perfectly sums up the ethos of Paradise School because we are daring to forge new ground-breaking paths in education. We are genuinely interested in the potential and well-being of our learners, as well as teaching faculty. In that sense, we are not just a school but an educational community, with wider concerns at heart.
This is why we use the SOLE at the centre of our learning culture. Sugata Mitra's method of Self-Organising Learning Environments allows children the intellectual freedom to discover concepts for themselves and be enchanted by this process (rather than jaded as with most schoolroom practises). This liberation is important. We use it to fuel our mainstream curriculum of the International Cambridge Board, which also supports active and dynamic learning. We find the two complement each other perfectly. Best of all, the learners thoroughly enjoy it which makes for a happy environment.
We are a SOLE Cambridge School – the world's first. Fusing the present and the future. Hence the name Paradise.
How does Paradise School perceive the Future of Learning?
It is mainly an attitude. One has to let go of the old shore in order to find the new. However, going out to sea takes courage, fortitude and resilience when familiar landmarks disappear. One has to be willing to reinvent the wheel. But if any area needs it, it's education, as the future stakes of our children depend on it.
This attitude needs to show up in management, infrastructure, classroom design, tech choices and overall the culture and community of the school. The biggest shift is putting the child's voice at the centre. Often schools and institutes silence children and force them to accept the way of tradition. We have to teach children to be their own leaders, otherwise, they will never survive in the new world of not just the 21st but also the 22nd centuries.
Moving away from a patriarchal, top-down, hierarchal, authoritative structure to an inclusive, collaborative, child-centred, self-organising model is the key. We are all in together. Education should be the most exciting place on earth, for students, teachers and school creators. It's where the best innovation can happen. Instead of suppressing it, we have to wholeheartedly allow it to emerge.
As Abraham Lincoln said, 'the best way to predict the future – is to create it'.
'Taking education to the next level'… How does Paradise School strive to achieve this?
There are many important aspects of changing the game.
Firstly, we are creating a personalised learning experience for our students, rather than a standardised one. This is the most vital shift. It is good they move at their pace so learning is authentic and real. We favour stage, not age, and keep our class sizes small, no more than 15. In that sense we are a boutique school, offering a bespoke and tailored educational experience.
We like the latest thinking in pedagogy and have therefore chosen the most modern and contemporary subjects from the Cambridge programme including Global Perspectives, Enterprise, Environmental Management, World Literature, Fashion and Textiles and Digital Literacy. At A'level we hope to add Media Studies, Marine Studies and Psychology – as well as all the usual STEM subjects.
We offer the full flexibility of the Cambridge system by allowing our IGCSE learners to schedule their own exams over the November, March and June series. This means they don't have to take all their exams in one go (which is stressful). Much better to stagger them in order of preference. We feel this puts the learner in charge of the examination process rather than at the mercy of it.
We embrace the internet and technology, harnessing these forces for educational purposes. Secondary children are allowed to bring their phones and devices to school; we often have digital reviews about best policy on their use, as discussed with the children themselves. Self-control is our ultimate aim. We would like our kids to be creators on the internet rather than mere consumers. As a school, we have been studying Digital Citizenship since the onset, to give children a positive and informed handle on the virtual universe.
We don't skimp on quality. Paradise tech is iMacs and iPads. We favour the IOS platform as it offers the best and most magical experience of the internet and technological advancement. An Apple Developer teaches in our school a programme he designed called 'The A Game'. This is where kids get to use and become very proficient at the full suites of apps the platform affords.
Practically, we have personally designed all the furniture in the school so that it is dynamic, flexible and interactive (you can write on the surface, like a whiteboard). Once again, this gives children and teachers the day-to-day power to express themselves in the classroom rather than be stuck in a rigid grid of conformist infrastructure.
In terms of our day-to-day reality, we don't have uniforms and are on first-name terms with each other (no Sir and Miss). We have found SOLE has gone beyond the classroom and has become part of our culture making us democratic, cooperative, innovative, seeking and unafraid to explore. Most importantly, we are able to manage people's differences of opinions with goodwill and equanimity. This is the spirit with which Paradise operates.
This goes to the heart of our community, where we have open, supportive and genuine relationships with each other – from the Trustees, to our School Board, the parent body, faculty, and children. Bullying is rare in our school. Creating a bedrock of safety and harmony is key.
What is the vision of Paradise School?
Our vision is to be true to the real meaning of education – from the Latin 'educere' meaning to 'draw or to lead out'. Most education suppresses children. Our aim is to encourage our kids to emerge as their truest selves. This is a spiritual goal, not just academic. Without the full and proper contribution of children to the future world, who knows what the consequences will be? The advancement of the human race and the planet are at stake. Hence as educators, we carry the greatest responsibility to allow our children to sink and not swim when the tidal waves of change hit.
Therefore, we embrace the future and are not frightened by it. Rather we are inspired and encouraged by all the wonderful possibilities that await us. We truly believe our children will be at the helm of this ship, confidently and powerfully sailing to a brighter day.
Academically, we respect the Cambridge system and work well in alignment with their evolved position of active and dynamic learning, as well as honouring the examination process. We are excited about the doors that open at the university level and are consciously preparing our children for this now.
We are on the cusp of great change. We are handling this tipping point between the old and the new, with flair, courage and genuine innovation.
Optimism to create a better world for our children is what drives us.
Renowned educator and TED Prize winner Sugata Mitra is the main advisor to Paradise School. How are his ideas of SOLE and School in the Cloud being implemented at Paradise?
Sugata inspires us constantly. He really does take education to the next level, with an argument that is humorous, searingly intelligent and ultimately so wise.
The best thing about Sugata is he puts everyone into a SOLE space, even us as a school. We are always asking ourselves, 'What is a SOLE School', 'How can we best merge the old and new ways of thinking about learning' and 'If teachers are not necessary in the age of the internet, then who are we, as teachers?'
My favourite question as a result of my association with Sugata is – 'What is a self-organising system ?'. This has opened up a profound and mystical journey for me as I establish the world's first self-organising school. I am sure once this becomes second nature to me, I will be able to share it widely with all. Successful self-organising, on all levels, is the pathway to a very dynamic human race. Let's start with children mastering it at school.
On a practical level, merging SOLE into a mainstream curriculum has been an amazing adventure in learning. We have found so many interesting techniques for doing so, entirely self-discovered, by my team of passionate and inspired educators. We are organising the first worldwide SOLE Conference ever, to create a forum for all of us to share our findings with other SOLE educators and like-minded teachers and school leaders.
But to give you a simple taste of how it works in our school, Rounak, our Lower Secondary English teacher, asked his learners 'Why does humour make us feel good?' as a SOLE question. This unlocked an intense and fun workout for the kids in the SOLE Room to come up with insights.
He then asked them how humour works as a genre in literature – and what does it contribute to the stories we read and watch?
By opening up the topic as SOLE, it ignited their curiosity and lit the flame of their open-minded exploration of the subject. Rounak was then able to take this intellectual enthusiasm and channel it down a curricular highroad.
This, to me, is a perfect example of how SOLE and Cambridge work so well together.
Tell us more about the team behind Paradise School.
The strongest feature of our school is the key business people in our management structure (from trustees, to advisors to investors) who are from Goa. This gives us such a solid base to work from. Other Directors have lived or worked in Goa for over a decade, and we are all committed to creating a world-class, world-changing, inspirational educational hub here. We believe in Goa, what it stands for and its potential. For me, this team is a dynamite combination of power and expertise.
We are partnered with Newcastle University and SOLE Central as the world's first SOLE School. Sugata Mitra is our Advisor and does workshops and talks with us often.
My Head of School, Academic Coordinator and Primary and Secondary teachers come from international schools from all over India and Goa. What marks them as Paradise faculty is they are serious about breaking new ground in education and are passionate and sincere educators. As the School Leader I give them plenty of space to mine their talent and stretch their wings. I have found giving teachers autonomy liberates their potential like nothing else. Seeing them blossom is as important to me as allowing our children to thrive. This is what creates a genuine educational community – because everybody is growing and learning.
Other collaborators include Apple Education India (and UK) as we are using technology to innovate new learning platforms for our children. We are aiming to become an Apple Distinguished School in the future.
We have also partnered with Alma, a US Student Information System, and are the first to be using their product in India. Alma has been designed by teachers so is intuitive and flexible, which suits us so well. We are really looking forward to getting on board with them, and opening up the app for enhanced parent communication.
Paul Dass OBE and the British Education Centre in Delhi have very kindly shared their huge network of UK Universities with us in order to forge academic ties for the launch of A'Level launch in March 2020. Having direct access to universities abroad is a wonderful feather in our cap for our older students.
Finally, our strongest team is our parents. Without them, the word about Paradise could not have spread so far and wide. We literally went viral on the parent's network from Goa to Delhi, Mumbai, and Bangalore – to LA, the UK, Europe. We barely advertise, yet our admissions have soared. We listen closely to parents and see them as an integral part of our self-organising community.
The location of the school, including the large Goan mansion with various residential rooms, appears most, unlike the conventional school building structure. What is the motive behind this?
North Goa, where the school is based, is really a series of rural, networked villages. So, there is no ready infrastructure for schools. But when Aurelia came on the market, I knew it was just perfect. A 400-year-old exquisitely restored Goan heritage mansion with large rooms and spacious proportions – ideal for an International School. The owner was very kind to allow us to set up our school there, for which we are eternally grateful. Many people call it a Digital Hogwarts, which makes us laugh. Outwardly, it's an old building but inwardly it's high-tech.
We have also now taken on a villa nearby for our Primary School, so we have two gorgeous buildings. Many families have moved to Aldona and surrounding villages to be by the schools, so the whole area is coming up and becoming a lovely school community, of which we are extremely proud.
However, this is just Paradise 1.0 and 2.0.
Paradise 3.0 is buying our own land and creating our own building. We're putting this into place – talking to landowners, investors, architects. This will be our eco-futuristic vision of how a truly advanced 21st century school should look and behave. We cannot wait to share it with the world, and most of all – with our kids.
Archana Surana to represent India at the CUMULUS Global Association
Archana Surana, Founder & Director of the ARCH College of Design & Business, has been elected to the 8th CUMULUS Executive Board (2022-2025).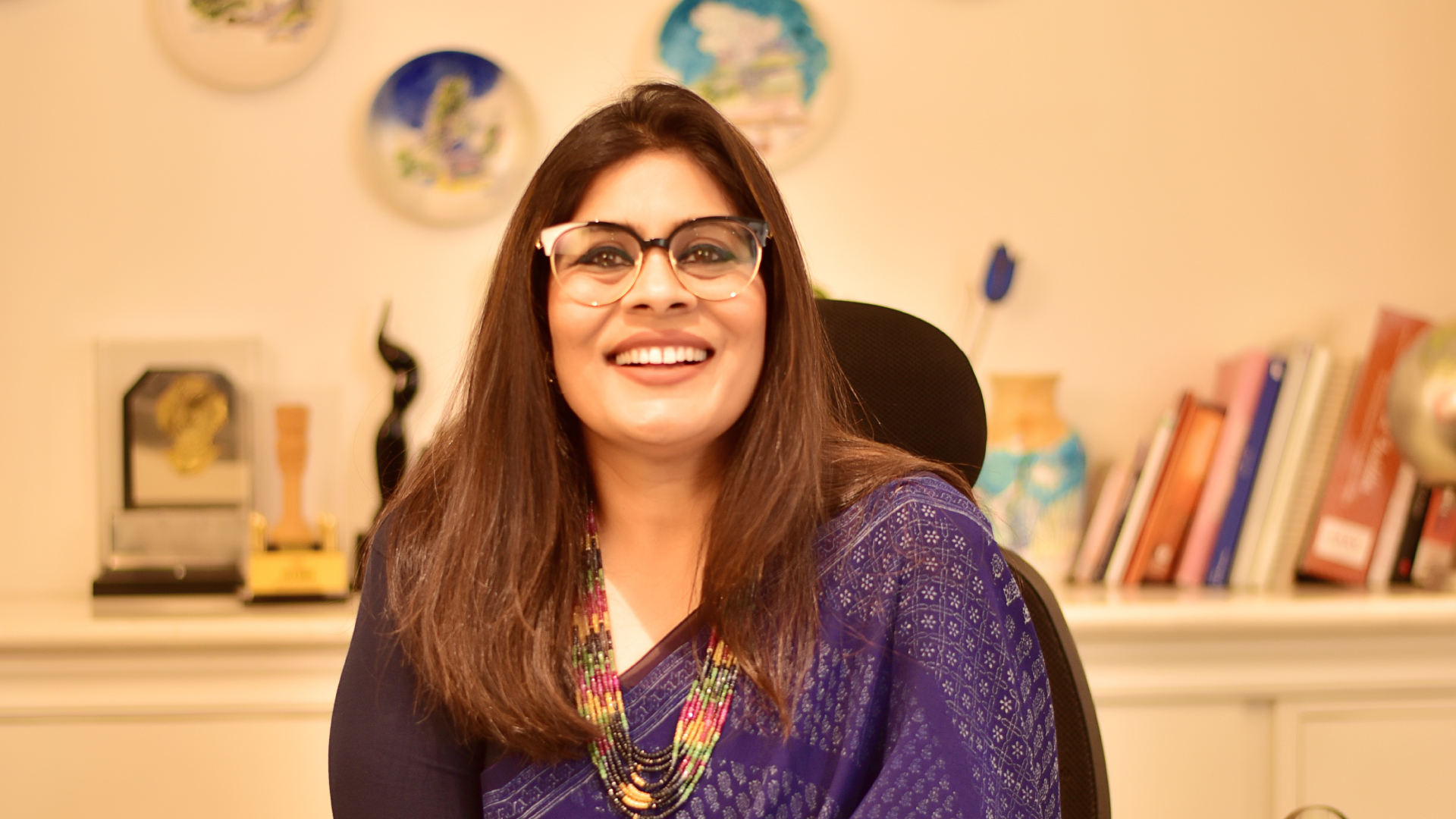 Archana Surana, Founder & Director of the ARCH College of Design & Business, has been elected to the 8th CUMULUS Executive Board (2022-2025).
CUMULUS is the leading global association of Art, Design Education & Research. It represents a dynamic ecosystem with 350+ member institutions in 60+ countries.
She said, "I was nominated for candidacy to the Board by the Presidential Candidate Lorenzo Imbesi, a Full Professor from the Sapienza University of Rome, Italy. 356 universities from 66 countries voted & today I am part of the 11 diverse members of the Executive Board, led by Prof. Lorenzo Imbesi." She represents India among the 11 countries on the Board.
Regarding the opportunities her representation would bring to Design Education in the country she said that through this dynamic forum and platform for knowledge exchange and best practices she would be able to bring in committed advocacy for the positive role of designers and creators.
"I am an ardent advocate of the essential and positive role that designers and the Creative Industries can play towards helping shape a sensitive, empathetic, and better world. I would be initiating cooperation and collaboration from industry bodies and fellow higher education institutions of design, architecture, and engineering from India towards this purpose and further strengthen the 'Women in Design' initiative of Cumulus, alongside building a mentorship model within the CUMULUS network."
About Archana:
A Woman Entrepreneur & Educationist for the past 27 years in the modern fledgling state of Rajasthan in India she has succeeded in firmly establishing and strengthening the perceptions and awareness of Design and Design Education in the country.
She has worked closely with the community via social projects, design intervention projects, and mentorship programs, and has contributed to the larger mandate of design & creative entrepreneurship on many levels through industry collaboration and as a member of the National Committee on Design India (2021-22) of the Confederation of Indian Industry (CII).
Also, being a US State Department and Rotary Foundation Alumnus, a Vital Voices Lead Fellow, and a Fortune and Global Ambassadors Program Mentee, she is supporting and mentoring women from all walks of professional life through the Women's Mentors Forum founded by her.