Lina Ashar, Amish Tripathi & Raageshwari Redefine Lives Post-COVID in ScooNews Webinar
Report of the webinar hosted by ScooNews with the best-selling author Amish Tripathi & singer-turned-author Rageshwari to discuss Post-COVID expectations.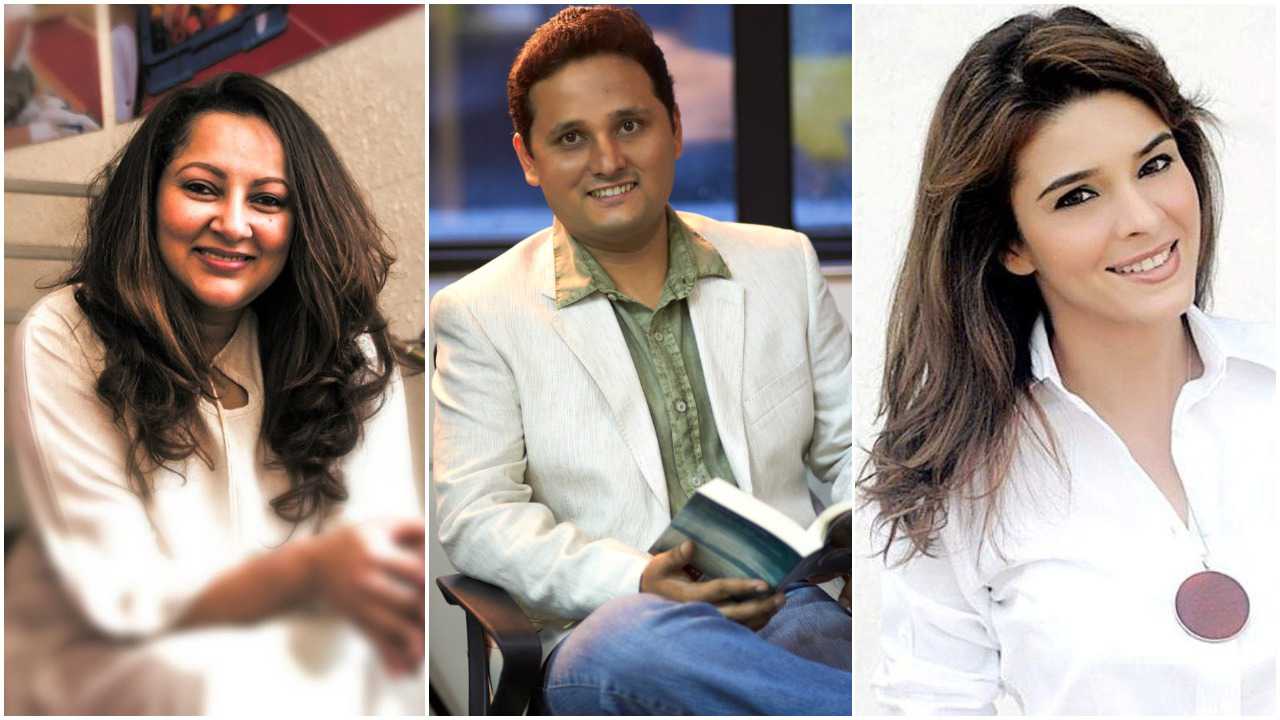 ScooNews hosted a webinar on 5th May 2020 moderated by Lina Ashar, Educationist, Author & Founder of Kangaroo Kids, on "Redefining Our Life Post-COVID-19."
The Live session featured Amish Tripathi, best-selling Author, Diplomat & Philanthropist, along with Raageshwari Loomba Swaroop, Bollywood Singer, Actor & Mindfulness Author for Penguin, 'Building A Happy Family.'
This enlightening conversation was witnessed by 2000+ attendees, listening to the impressive experts discussing how their respective outlook regarding life has gotten transformed during the Coronavirus panic and what common practices they assume are going to be reconstructed post this lockdown.
With this webinar, ScooNews wants to remind you that a global crisis like this does not only affects lives in the physical form but also emotional and mental disturbances are inevitable. However, emerging stronger out of it is also bound to happen.
Commencing the session, Lina asked Raageshwari about coping up with the despair of facial paralysis that hit her years back when she was at the peak of her music career. No doubt, she was too young to be diagnosed with such a serious illness. The reason behind asking this personal question was simple – to comprehend one's strength to overcome a dark phase in life and correlating that struggle with that of the present scenario.
To everyone's surprise, Raageshwari stated she was glad to have encountered this obstacle for she believes it is from the darkest places in our lives that come most of our strength & mindfulness.
"My father has always maintained how meditation was a necessity for mind-control and self-awareness. It was meditation and finding the inner world that ultimately helped me during those difficult times. Challenges make the mind grow!"
She went on to say how one's inner self can highly affect the external environment. Inevitably, to receive good things in life, we need to send good thoughts out into the Universe. "That's the kind of connection you should thrive to create with oneself," guided Raageshwari.
Lina next turned to Amish Tripathi and asked him if he thinks, one-day humanity could look back at this time without being re-traumatized by the COVID-19 crisis.
"Life is about how we react to what happens around us because certainly, we are not in control of what is happening every second." Amish exemplified by referring to the Indian Dharmic ways that teach us how to react to things in a calm manner.
There are always many paths a society could take after such an event, however, it is significant to remember spirituality, traditional ways, community, liberalism & ethics. It is our glorious culture because of which we are able to gather the strength and stand by each other in every difficult situation and that is what we should remind ourselves of even while being stuck in the COVID-19 emergency, said Amish.
Focusing on the role of a guardian, Lina asked Raageshwari, who's also a mother, how elders can maintain a stable mental state during a stressful situation so they can look after the child responsibly, without making it any more complex inside their homes or classrooms. "It is important to nurture yourself first in order to nourish a child," replied Raageshwari.
She continued, "The level to which you want to expose your child to the seriousness of the crisis solely depends on the comprehension power of that child. Talking specifically about the teenagers, if we see older kids stressed during these times, it is apparently because they are repeatedly made to listen to negative words like pandemic, disease, death, etc. in their houses and/or during the online classes."
According to the Mindfulness Author, giving attention to negativity leads to more negativity in our environment. To stay positive, one can conduct healthy discussions, read good books, and indulge in creative activities thereby, keeping the younger generation assertive at the moment. Teaching them to be positive, even in these dark times and the times yet to come is crucial, explained Raageshwari.
Giving the example of Buddha, she added that grief is the fundamental reality of life and one cannot escape it. "However, what sets you free is accepting it (the truth). This way of thinking will help you live life more productively and positively."
On being asked what's that one life-lesson she's learnt while quarantined, Raageshwari answered, "To not waste time waiting for the crisis to get over and instead start working on myself right at this moment."
ScooNews completely resonate with the Singer-turned-Writer's words. Don't try to rush into the future immediately, do not worry about the post-COVID-19 life too much. For now, focussing on adapting to the present is more important than being continuously worried about what will happen in a few months.
Stretching the thought further, Amish added, "What is happening now is essentially an evolution. The species that show the most resilience and make efforts to adapt physically or emotionally will survive."
The author appealed to educators to teach young children the same. He also informed them, parents and guardians, to warn the young generation about the non-favourable situations they might encounter while realising their dreams in the future. "Let Corona-crisis prepare them for the future. Let them see how tough it can get. This is one of the best opportunities we could seize to train the next generation and lead them to the way forward," he insisted.
To this, Raageshwari stated what elders can, in turn, learn from the young minds around them. She said, "Youngsters are actually the gurus of mindfulness themselves. It is us, the adults, who keep producing thousands of thoughts in a day, jumping from one to another in a jiffy and hence, losing the present. Children, on the other hand, are mindful already. They live in the moment and enjoy both happiness and sadness with equal intensity. That's mindfulness and that's courageous."
In the end, Amish also highlighted the issues the tech-industry (educational, industrial, etc.) might possibly face post-COVID-19-crisis. "It shall boom," he predicted. "There will be a significant change in lifestyle all around as people will try to live better, cleaner lives."
He added, "There is a huge chance that the present era of globalisation will die, but India, being self-sufficient, can manage it well."
According to these experts, India is all set to emerge stronger after the pandemic comes under control. The children will be more adaptable, resilient and sagacious, provided we remember to educate them to be more mindful, self-aware and optimistic. "It is time to teach more values than just academics, to tell them it is okay to fail but not okay to not try," the panel said in chorus.
5 Resolutions For A School Leader: Making 2021 Noteworthy
Having some concrete resolutions with respect to education and learning through different platforms has become a must for a successful year ahead.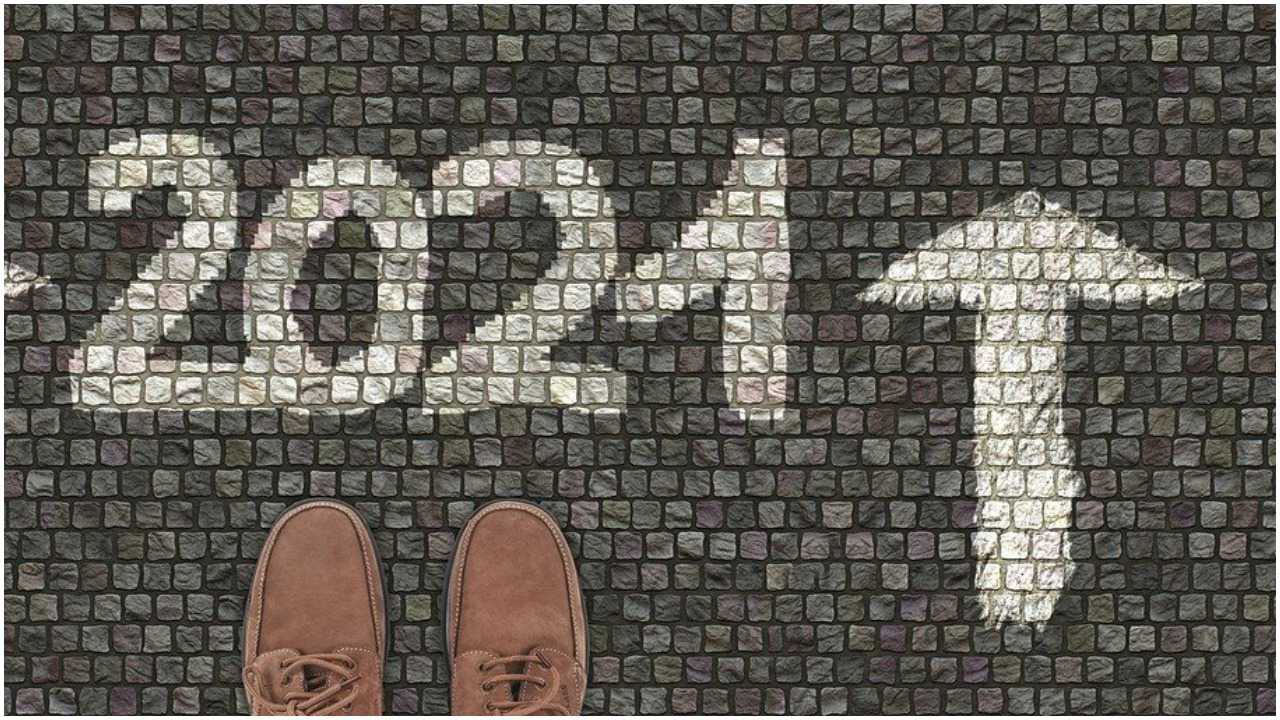 It's almost the year-end. 2020 has been a year of many highs and lows, of small joys and big losses, and of resilience in the face of adversity. It really is the time to review the year that has passed and accordingly plan for the upcoming year. This year has been exceptional especially for educators. We have seen them across the world going out of their comfort zones and implying innovations and strategies to make online learning possible and meaningful for the students. Some exceptional stories have emerged of heroism and resilience. It is in these times of adversity that a person's true character is exposed, and teachers have really shown us that they are learners first. Before I lay down my resolutions for school leaders, I just want to thank every educator out there for putting in their hard work and efforts, and for also prioritising learning and students above all else in these times of crisis.
Having some concrete resolutions with respect to education and learning through different platforms has become a must for a successful year ahead. The reason I want school leaders to make such resolutions is simply that the school leaders and educators are well-positioned to generate optimism and change, simply by recognizing that they are carefully watched and heard by the many people they encounter. They can use their influence to bring many positive changes not only in the educational system but also in the learning and teaching process.
So, what are these resolutions for 2021? What impact would they have?
Continuous learning
​​A culture of learning within the school community helps everyone grow. As a school leader, one has to ensure that the institution is not just a learning centre for students but also for all management and teaching staff as well.
Ask your teachers to chalk out their learning paths for the year and document it. Everyone likes to grow even if it is by a small percentage. Continuous learning is keeping a record of your personal/professional growth and measuring it.
This culture shift should be started by the principal and adopted by the teachers and students alike. There is nothing more joyful for an individual than to know they are better today than they were yesterday. Personal growth is the most important aspect of positive work culture. When everyone is growing little by little the institution itself is growing a lot.
Assessment for learning
Changing the culture from the assessment of learning to assessment for learning should be a top priority for the school leaders. When we take assessments for learning we are also giving feedback to the students so that they can plan their future lessons better and know where they stand.
In the old school method of assessment of learning, we simply take the assessment to benchmark a student and move on to the next lesson. There is no strategy to give feedback, re-teach or revisit the topics not understood. Implying the method of assessment for learning would carve the path of making active and responsible learners.
Also, in assessment for learning, we ensure that the questions are open-ended/analytical to check for student's understanding of the topic and not just to score marks. Start a discussion with your students after every chapter/test and plan remedial for the topics not understood. You could also send out feedback forms after every chapter, wherein students would self-assess themselves on the learning outcomes.
Embrace the power of 'yet'
If a teacher or parent is overheard saying that their child can't read or can't draw a painting, make sure to make them realise that they are not able to do so 'yet'. A school is a centre for learning, and we are all learning every day. This language shift should be started by the school leader and should be adopted by the staff and students alike.
This might seem like a small shift, but it will have a huge impact on the way teachers and parents think about their students. It makes the child confident and optimistic. It indulges the habit of never giving up and always to keep on trying in the students, making them lifelong learners.
Be Qualitative
Make sure that everything you do is your best work. You are doing quality work not because you want more money, promotion or any material thing, but because it matters to you and good quality work gives you a deeper sense of satisfaction and achievement.
Lead by example. Work at your best capability even when no one is looking. You are working for yourself. Make your team understand that good quality work is expected from them and no compromise would be done on that front. People should know that if the work has your signature on it, then it is high-quality stuff. Period!
Remember to Smile
A school campus can be a live wire. Something would always keep on happening. There can be a lot of tension building up and sometimes things can go awry. As a school leader, it is important to remain calm and maintain a tone of friendliness. When a leader smiles and sends out positive vibes, the team gets motivated and instilled with motivational and positive energy.
Every action, every impression you leave has a huge impact on the many teachers and students you interact with. So, choose them wisely. In the upcoming new year try instilling these positive changes in your schools. Create Change! Live it for a better tomorrow!
Wishing you a very Happy and Prosperous New Year!
About the author: Gautam Rajgarhia, Pro-Vice Chairman, Delhi Public School (Varanasi | Nashik | Lava Nagpur)