Listen to your child to train him to listen, says Valentina Trivedi, writer, story teller and educator
"We pay a lot of attention to communication skills, and yet it still means just public speaking or speaking confidently or speaking well, but that's just one half of it. The other half of communication is listening. How are we teaching listening?", asks Valentina Trivedi.
I call myself a 'Childist'; like we have feminists I am a 'Childist' because I look at things from a child's perspective. The child inside me is still very alive and kicking and I can't not look at the world from a child's perspective! I do teacher training programs, story-telling performances, stand-alone sessions and ticketed sessions at literature festivals and events.
One of your core strengths is story telling. You believe deeply in its power…
Well, I started connecting with stories before I could sit up. I grew up in a pre-television, pre-computer age and I'm an only child, so story books were my soul mates. I had very understanding adults around me; my parents, and I had some great teachers and they always gave me that space which is what is lacking in children's lives today. They are not getting the space to let their mind wander and that's where learning actually happens.
There is just far too much teaching and not enough learning. And also in this too much teaching, curriculum, jargon, short term outcomes we forget that education is actually a long term process. It's not like boiling an egg. This is something that is going to last a lifetime, you are building it for a lifetime. So we can't be measuring everything with short term goals. That is the kind of learning that comes through stories and with children given that space and through positive inputs.
I never say anything negative to children as they are very special people. It's the adults around them that make things go wrong. Children are amazing; they come up with the most original ideas and have completely new perspectives to do things. I love creating stories or songs with them.
I would like to share a little song. There are these two little girls who come over to my place who are of different age groups. We were playing and doing mimes. I have a lot of hand puppets. We decided that one of us would create a story and two of us would create a song around it.
So the story was about a koel (cuckoo) and a kauva (crow) and the song went like this…
Ek tha kauva, ek thi koel….
Ek tha kauva, ek thi koel….
Kauva Mr. Basu aur koel Mrs. Goyal
Kauva Mr. Basu aur koel Mrs. Goyal
So this is the kind of wackiness that a child has. A lot of the times the adults just push it aside and say 'It's not there in the course or curriculum. Where is this going to get you?' This is what is going to get you to the other places. Not to be a frontrunner in a herd, but to leap above that. The creativity leap! Children are not able to find an outlet for their creativity or curiosity. And that is what I feel very passionately about. I live in a colony which has children of all ages and I interact with them.
As children grow older, does it get more difficult to ignite their imagination, this spark in them?
I would definitely suggest that parents do it at a much younger age. For any other job you require a qualification, prior knowledge or some work experience. But parenting is the only thing that we are allowed to get into without doing a thing about it and I really think it's unfair! I often tell adults if children knew what they were entitled to and what they are missing out on, all us adults would be behind bars!
When you say igniting the spark it's a big thing. They are just big terms. You have to go back to the basics. You have to go back to simple things that are always going to hold true. The world is changing very quickly. There is technology; the amount of change that has happened due to technology in the last 30 years is massive and it's going to keep changing. But there are some things that are going to be constant. So I say, connect with your child and when I say that it doesn't mean your child is sitting with you and you are sitting with your cell phone. So if you have a problem with your child's screen time, look at how much screen time you are giving yourself.
When my son was younger and we used to go on holidays, wherever there was a television in the room we never switched it on. It was not an enforced rule but it's just something he grew up with. Each of us carried our books and board games. Parents have to be very conscious about the world they need to be nurtured in. I would like to say 'Bachpan' has two syllables. 'Bach' and 'pan' – bachana kya hai aur panapane kya dena hai. A lot of things are naturally inherent to children, which are divine, and we kind of strangle it out of them. So that's why it has to start early.
In today's age where we are online 24/7, how can story-telling still be relevant?
Ah! It is surprising to me also that it is so relevant. And with passing time I become more and more aware of its relevance. At the surface of it, it feels like a form of entertainment. You tell a story and a child is happy or an adult is happy and that's it, but the kind of cognitive development that happens when a child is listening to a story is amazing. That can't be taught. It's like osmosis the way the learning happens. So you have to allow that to happen. It will not happen if the child is staring at a screen. Of course there are challenging games (digital) but it's when they are forming their own pictures in their mind, when there is no picture to support the audio, that their imagination is growing.
During teacher training programs I ask the teachers, 'So what is the big deal about imagination? You can get your marks in maths and science, so why imagination?' A lot of them are not able to answer this question. The minute you say storytelling you have somebody saying 'But imagination is required' and then somebody will realise that without imagination we won't be where we are. Like man imagined he could fly and so we have aeroplanes today. The other thing is because of our cell phones and other devices the attention span is greatly reduced. You are flipping channels. The minute you don't like something you flip and flip and flip the channels. So listening to stories enhances your attention span. You learn to pay attention.
We pay a lot of attention to communication skills, and yet it still means just public speaking or speaking confidently or speaking well, but that's just one half of it. The other half of communication is listening. How are we teaching listening? We are not even paying attention, other that telling a child 'Listen to me'. I tell parents who say this to their child that if you haven't taught your child to cycle is it fair to ask him to get onto it and start pedalling? And they said no. So I ask them, 'Have you taught him to listen?' 'Yes of course we keep telling him to listen every day!' But telling is different, have you ensured that he has learnt to listen. How do you ensure listening? You model it. You show him by listening to him. So listen to your children. You will have a better relation with your child if you will listen more to them than telling them to listen.
This interview appeared in the September 2017 issue of ScooNews magazine.
11 Free Mental Health Courses for Teachers
These free online courses on mental health will help teachers continue their development and improve the lives of their students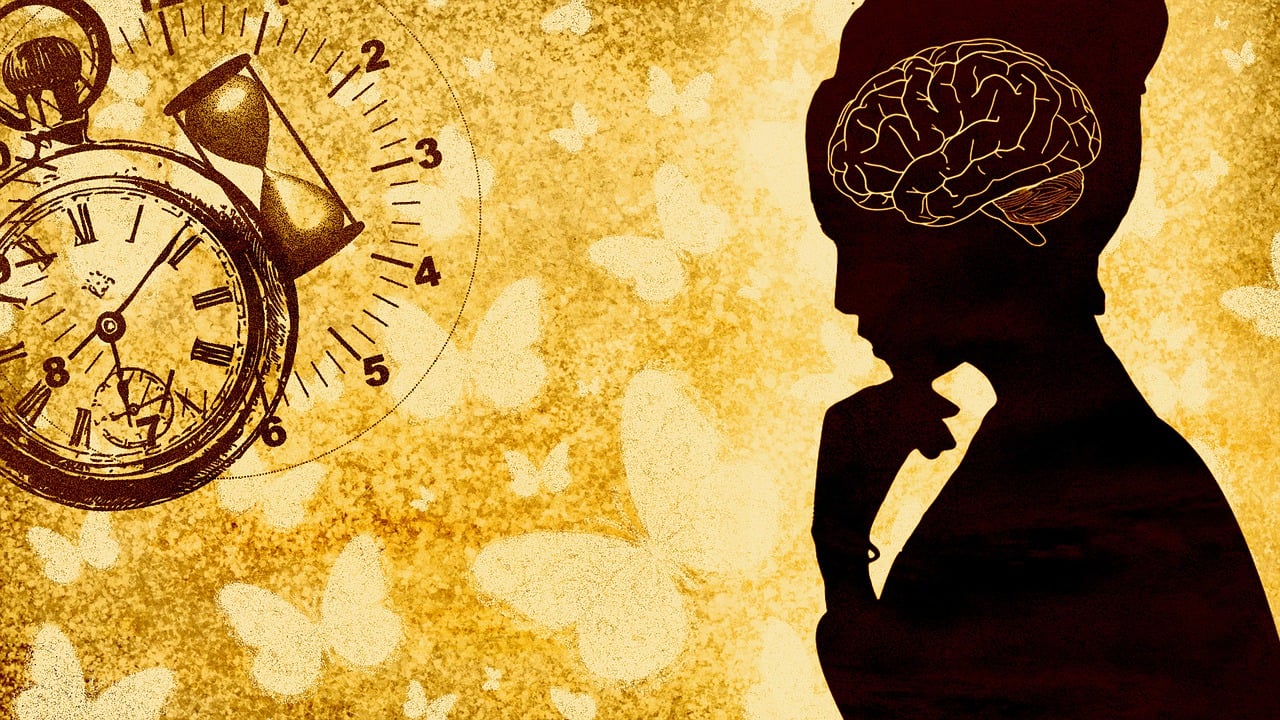 This article is a compilation of free mental health courses that seek to inspire teachers on handling mental health issues and provide mental health education and become better counsellors. 
What is mental health?
Mental health refers to people's cognitive, behavioral, and emotional well-being. It can be defined as a state of well-being in which an individual recognizes his or her abilities, can cope with everyday stresses, work productively, and contribute to their community.
"You don't have to be positive all the time. It's perfectly okay to feel sad, angry, annoyed, frustrated, scared, and anxious. Having feelings doesn't make you a negative person. It makes you human."

Lori Deschene
This article covers free online mental health courses. Some of these are available with free certification whereas a few allow you to learn for free, and charge a fee for the certificate.
Be There Certificate
The Be There Certificate is a free, self-paced learning experience designed to increase mental health literacy and provide the learner with the knowledge, skills, and confidence needed to safely support anyone who may be struggling with their mental health.
The Be There Certificate is offered by Jack.org, a Canadian youth mental health charity, in partnership with the Born This Way Foundation.
You can download a PDF of your certificate after completing all six modules of the free Be There Certificate online course.
Introduction to adolescent mental health
This course aims to raise awareness of mental health and a range of adolescent mental health problems. It has been designed with the latest research evidence in mind. It aims to provide you with the tools to explore different approaches which will help you reflect on the different ways that you can identify a young person who is struggling and consider how they can access support.
You will get a free Open University digital badge for completing the course and passing the quizzes! The badge can be displayed, shared, and downloaded as a marker of your achievement. 
Managing Happiness
What is happiness? What makes you happy?' Can you get happier through study and effort?
This, Harvard University designed course, answers these questions and shows you how you can use the answers to build a happier life. It introduces you to the modern science of human well-being and shows you how to practice it.
While the course is free to attend, you can get a verified certificate for $149 (on edX).
"Over the course of the past decade, there's been increased willingness to recognize mental health as an essential part of one's well-being."

Nicole Spector
Mental Health Training for Teachers
This free online training course will help you identify mental health issues in adults and children in a school setting.
This course trains you to recognize mental health problems in colleagues or students in a school setting. When you recognize mental health signs or symptoms, you can offer help or refer them to professionals. This course discusses the complexity of mental health and equips you with the skills to support others to manage their mental health effectively.
A digital certificate is available on successful course completion for €21.00.
Making sense of mental health problems
In this free course, Making sense of mental health problems, you will learn about how key perspectives in the field have made sense of mental health problems. By directly relating key perspectives to a case study, you will reflect on how the medical perspective, psychological perspective, and social need perspective come to make sense of mental ill-health.
A free statement of participation is issued on completion of this course.
The Science of Well-Being
This course by Yale will engage you in a series of challenges designed to increase your own happiness and build more productive habits. 
As preparation for these tasks, the instructor reveals misconceptions about happiness, annoying features of the mind that lead us to think the way we do, and the research that can help us change. 
Enrollment in this course is free, however, certification is available on a paid basis.
Supporting children's mental health and wellbeing
After studying this course, you should be able to:
understand the influences on mental health in young children aged 0–5

identify the factors that contribute to good mental health in children

explore national and global influences on children's mental health

develop knowledge about strategies and interventions to improve mental health in children

examine how adults and society can support children's mental health and well-being.
Enrolling in this course will give you the opportunity to earn an Open University digital badge. Badges are not accredited by The Open University.
"Things not to say to someone with mental illness: Ignore it. Forget about it. Fight it. You are better than this. You are overthinking."

Nitya Prakash
Suicide Prevention
This course explores the science of suicide research, prevention, and intervention.  
Topics will include terminology, epidemiology, historical and contemporary theories of suicide, modern approaches to suicide research, empirically supported approaches to prevention and intervention, and the lived experiences of those with suicidal thoughts and attempts.
Enrollment in this course is free, however, certification is available on a paid basis.
Teach Mental Health Literacy
In this course, educators will learn how to apply this classroom-ready, web-based, modular mental health curriculum resource as well as develop their own mental health literacy. 
Educators can then use this resource to successfully address mental health-related curriculum outcomes designed to be delivered by teachers to students aged 12 to 19.
Participation in this online course is free. An optional certificate of completion is available for $50 (Please select this option when you register as it cannot be selected once you finish the course).
Talk to Me: Improving mental health and suicide prevention in young adults
This course will help you learn strategies to improve the mental health of young people in your life, recognise concerning behaviours, and feel better prepared to have conversations about mental health.
Key topics in this MOOC include understanding contributing factors to poor mental health, how to talk about addressing poor mental health, and strategies to increase mental fitness.
Enrollment in this course is free, however, certification is available on a paid basis.
Mental Health and Nutrition
Interested in the fascinating interrelation between food and brain health?
This course is for you! This course is based on world-leading research into the links between nutrition and mental well-being. The course will cover evidence supporting the premise that eating better, and taking additional nutrients when appropriate, can improve mental health for many people.
Enrollment in this course is free, however, certification is available on a paid basis.