Lok Sabha passes bill paving the way for 6 new IITs.
The Institutes of Technology (Amendment) Bill 2016 was passed in the Lok Sabha on Monday paving the way for 6 new IITs in Jammu, Tirupati, Palakkad, Goa, Dharward and Bhilai. The Bill will also bring the Indian School of Mines, Dhanbad, within the ambit of the Act.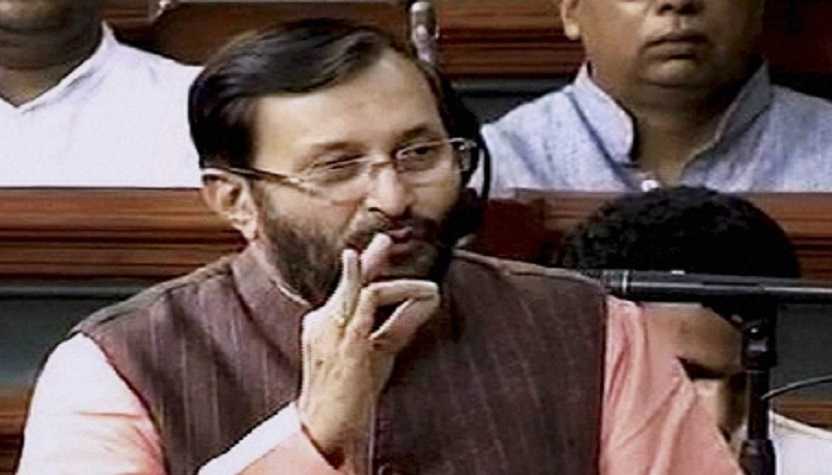 The Institutes of Technology (Amendment) Bill 2016 was passed in the Lok Sabha on Monday. With the passing of the bill setting up of 6 new IITs, including at Jammu, Tirupati, Palakkad, Goa, Dharward and Bhilai have been Okayed.
The Bill will also working towards bringing the Indian School of Mines, Dhanbad, within the ambit of the Act.
HRD Minister Prakash Javadekar said the government has formed High Education Financial Agency (HEFA) to upgrade the infrastructure. The government's credo is 'Sabko Shiksha Acchi Shiksa (Good Education to All) and has taken a number of efforts in this regards, he said.
On the revised fee structure, he said students from the ST and SC communities, from the Below Poverty Line (BPL) category and physically challenged have full waiver of fees in the IITs and NITs. He said, those whose family income is below ₹9 lakh per annum also get 0% education loan.
Javadekar shared that the government has started an online programme IIT-PAL specially to tackle the issue of high fee of IIT coaching class entrance exam. With IIT-PAL students will be able to take free tutorials, exams, homework. In fact, the government has plans to take IIT-PAL to television to increase its penetration.
Replying to a question, Javadekar said the government is ready to reduce its control on IITs but the industry has to be willing accept a larger responsibility.
Javadekar also set the record straight, negating rumours surrounding reducing IIT fundings. He shared that the government has allocated ₹4,035 crore to the IITs as against ₹3,855 crore the last year.
Javadekar also rued over the fact that although an IT superpower, India does not have a Google, Facebook, Twitter or a Microsoft to its credit.
The minister pointed out to special efforts being taken to encourage start-ups including allowing students to give their hostel address if they are to start any new venture, setting up of 1 GBPS internet connections in all institutes and financing schemes like the Imprint Project.
The Imprint Project aims to boost research, under this programme 483 projects have been short-listed of which 450 will be finalised. These projects will be given a funding of ₹1 to ₹5 crore.
"Funding is one of the reasons why students go abroad. Foreign universities fund projects. Under this scheme funding is available and there is no need to go abroad because of funding," Javadekar said.
Describing IITs, NITs and IIMs among others as "our institutes of pride", he said that the opening of new IITs was a "big event" for Indian education.
Referring to low international ranking of the IITs, he said there was a need to boost perception about them as well as perception carries over 40% weightage in the global evaluation. "The bill is an important milestone," he said.
The passing of the bill saw a healthy debate in the house. Below are the highlights of the debate and how various parties responded to the bill.
Gaurav Gogoi (Cong) supported the bill on behalf of his party and said India should work to reclaim its earlier status of "inspiring" the world in the field of knowledge, mentioning ancient universities of Taxila and Nalanda.
Gogoi opposed the fee hike at the institutes and received support from the Deputy Speaker Thambi Durai. Saugata Roy (TMC) supported the bill but vehemently opposed the fee hike.
Roy suggested collaborating with institutes from US and UK and also called for improving patriotism among the IIT graduates, noting that almost 80% of IIT Bombay passouts are likely to go abroad. At the same time he warned of not going the RSS way.
The bill also received support from the Shiv Sena, BJD, BJP, TDP, and TRS.
Appreciating the decision of the centre to set up an IIT at Palakkad, CPI-M member M B Rajesh suggested that higher technical education should be made more inclusive. The IITs, he said, should be asked to strictly follow the reservation policy in admission of students and recruitment of faculties. He alleged that often the IITs exclude SC and ST students in the name of academic excellence.
Satya Pal Singh (BJP) suggested that government should ask at least one IIT to focus on rural technologies with a view to promote inclusive development.
Jay Prakash Narayan (RJD) demanded the government should increase number of seats in IITs and also set up more such institutions in Bihar.
Arun Kumar of Rashtriya Lok Samta Party said there is an urgent need to check deterioration in the quality of education at IITs.
"It has been observed that the quality of education in IITs has declined in the past few years. This House needs to deliberate on this important issue," he said.
Kaushalendra Kumar of JD(U) requested the government not to increase the fee of IITs and demanded that one more IIT needs to be set-up in Bihar. Besides, more and more research institutes should be set up to promote innovation in the country.
Demanding an IIT in Haryana, Dushyant Chautala (INLD) said there is urgent need to focus on quality of education. At the same time, there should be a provision in the bill that a graduate from such institutes should not be allowed to go out of the country for 5 or 10 years after completing their education.
Bhairon Prasad Mishra of BJP requested the government not to raise the fee from exiting ₹90,000 to ₹3 lakh per year. He also urged the government to open at least 4 IITs in Uttar Pradesh given its huge population.
Rural technology should be included in the curriculum so that the agriculture sector gets benefit of innovation, Mishra said.
Pappu Yadav of RJD said there is urgent need to put a check on commercialisation of education and improving the quality of teachers in the technical education.
*The article originally appeared in www.business-standard.com
ASER2022 – The 'Asar (impact)' of the Pandemic
The ASER report shows the 'asar (impact)' of the pandemic and years of neglect of early years education.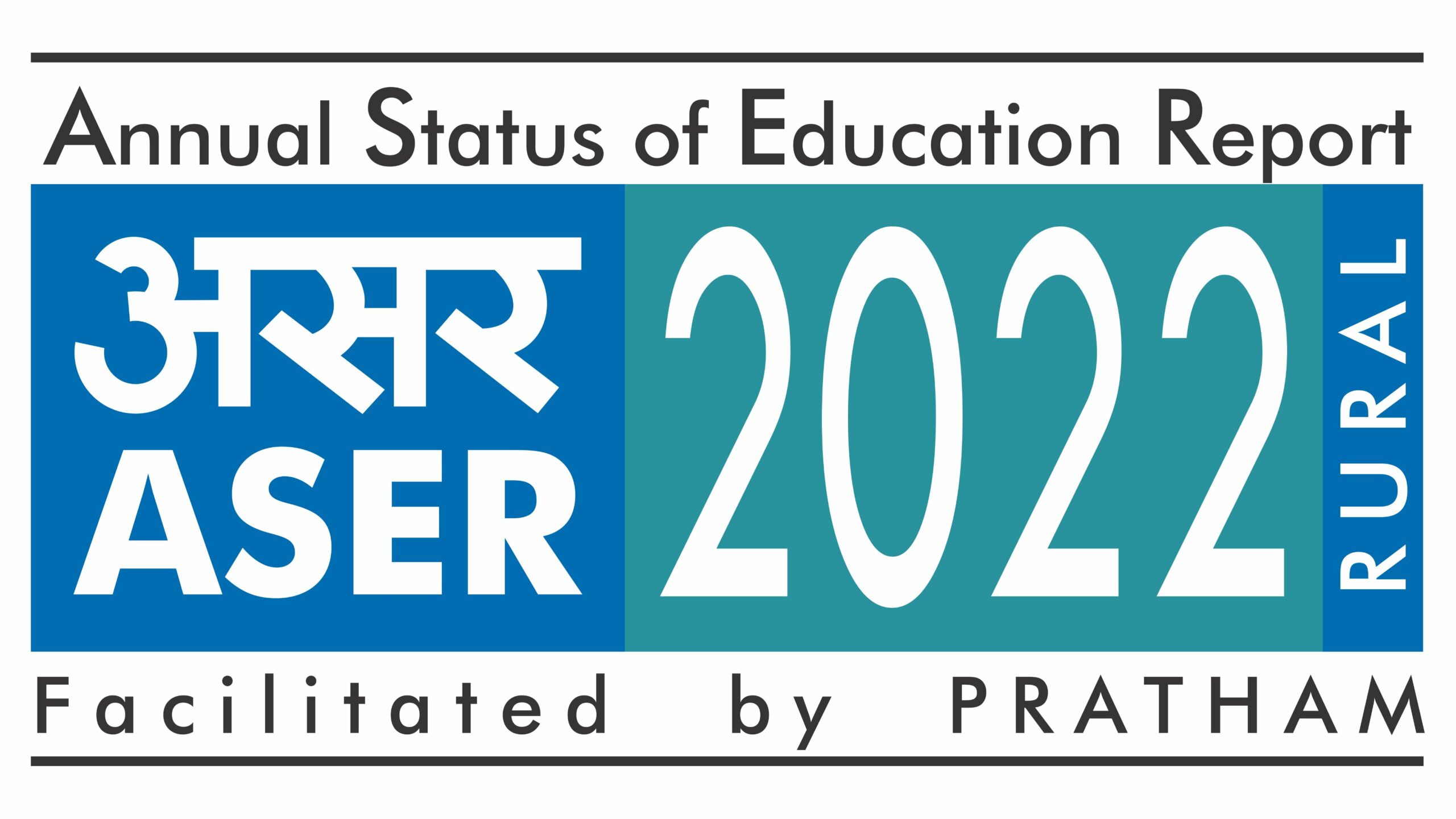 The ASER a very comprehensive report on education outcomes in government schools is out and as usual, the press is lamenting the fact of how children of grade 4 cannot do division or how children of grade 2 cannot read!
Well, what most journalists, parents, and policymakers do not understand is that till the foundation is weak, the building will always have cracks and be structurally unsound!
And that is exactly what is the problem with education in our country, which hopefully will now be rectified with NEP 2020 and NCF 2022.
Of course, children in grade 4 cannot do division, because these children were not taught numeracy skills in their early years. Of course, they cannot read in grade 2 because they were not given foundational literacy in their early years.
But let's focus on the positives in the report, page 27 talks about the early years, it states the following-
  The new education policy and its foundational stage emphasis– The impetus for integrating preschool and school education took another giant step forward with the release of the National Education Policy, or NEP, in 2020. This new policy did three things simultaneously: it acknowledged the vital importance of early childhood education, elevated it to the status of school education, and integrated it into the continuum of educational opportunities offered to children. It did this by envisioning age 3-8 as a single integrated 'foundational' stage in a child's education, consisting of 3 years of pre-primary education and the first two years of primary school. This stage would offer a continuum of access, to be provided by expanding and strengthening the existing network of standalone AWCs, co-located AWCs, and pre-primary classes in schools; as well as a continuum of learning opportunities, to be achieved by developing a new curricular and pedagogical framework for the foundational stage.
  Enrolment of 3- and 4-year-olds increased – Many observers expected that after remaining closed for such a long period, children and their families would find it difficult to return to school, resulting in higher dropout rates and lower enrolments in educational institutions. An important finding that emerges for all age groups, including the youngest learners, is that this is far from the case.
  Shift from private to government, especially in early years-ASER 2022 enrolment data shows a shift from private to government institutions at all levels of schooling, unsurprising given the loss of livelihoods and financial distress experienced by households during the pandemic as well as the reported closure of many low-cost private schools. This pattern is visible among young children as well.
  Stress on the appropriate age of entry to grade 1-Major national policy documents – the Right to Education Act (2009), the Early Childhood Care and Education policy (2013), and the National Education Policy (2020) all reiterate that children should enter Std I of primary school at age 6. However, on the ground, institutional guidelines for what 5-year-olds can do vary both by the state as well as by type of institution. For example, ICDS Anganwadis offer preschool education to children in the 3-6 age group, while many state governments allow children to enter Std I at age 5. These ambiguities have resulted in 5-year-old children being enrolled in many different forms and levels of educational provision
It is clear from the above that if the focus, as defined in the NEP 2020, is given on the early years, 3-6 years then the learning foundation will be strengthened, and to do that all states need to do the following-
Uniform age of entry to grade 1 and nursery– Ensure that the age of entry to grade 1 is 6 and above and not 5. Sadly most of the states take children at age 5 in grade 1 and that robs them of a strong foundation in ECE and Foundational Literacy and Numeracy.
Ensure that Anganwadis are linked with the schools, so that transition is smoother both in settling and curriculum, this is clearly envisioned, planned, and detailed in the NEP 2020 with Balvatika and the new 5+3+3+4 age breakup, where 3 years of preprimary and 2 years of primary are clubbed together. But only 23 states have accepted the NEP 2020!
Train the teachers– Presently the Anganwadi teachers do not get training about ECE, they are involved in care, nutrition, health, election, and many other duties. The NEP 2020 has given a plan for teacher training too and it will soon be implemented. With trained teachers, children will learn in developmentally appropriate ways and then the ASER report would have more positives to celebrate.
ASER is always a wake-up call to our governments, SCERT, and policy makers, it's time that we wake up and implement the right age, curriculum, and teacher training in the early years to become a country that invests in its littlest citizens.
The author is Dr. Swati Popat Vats, a child rights activist with over 33 years of experience in early years education and research. She serves as President of Early Childhood Association and Association for Primary Education and Research. She leads over 500 preschools of Podar Education Network that are completely in line with NCF 2022 and FLN goals.