Making the Classroom Dyslexia-Friendly
Dyslexia takes away an individual's ability to read quickly and to retrieve spoken words easily and it cannot be cured – it is lifelong. It is important to note that this does not dampen the child's creativity and ingenuity.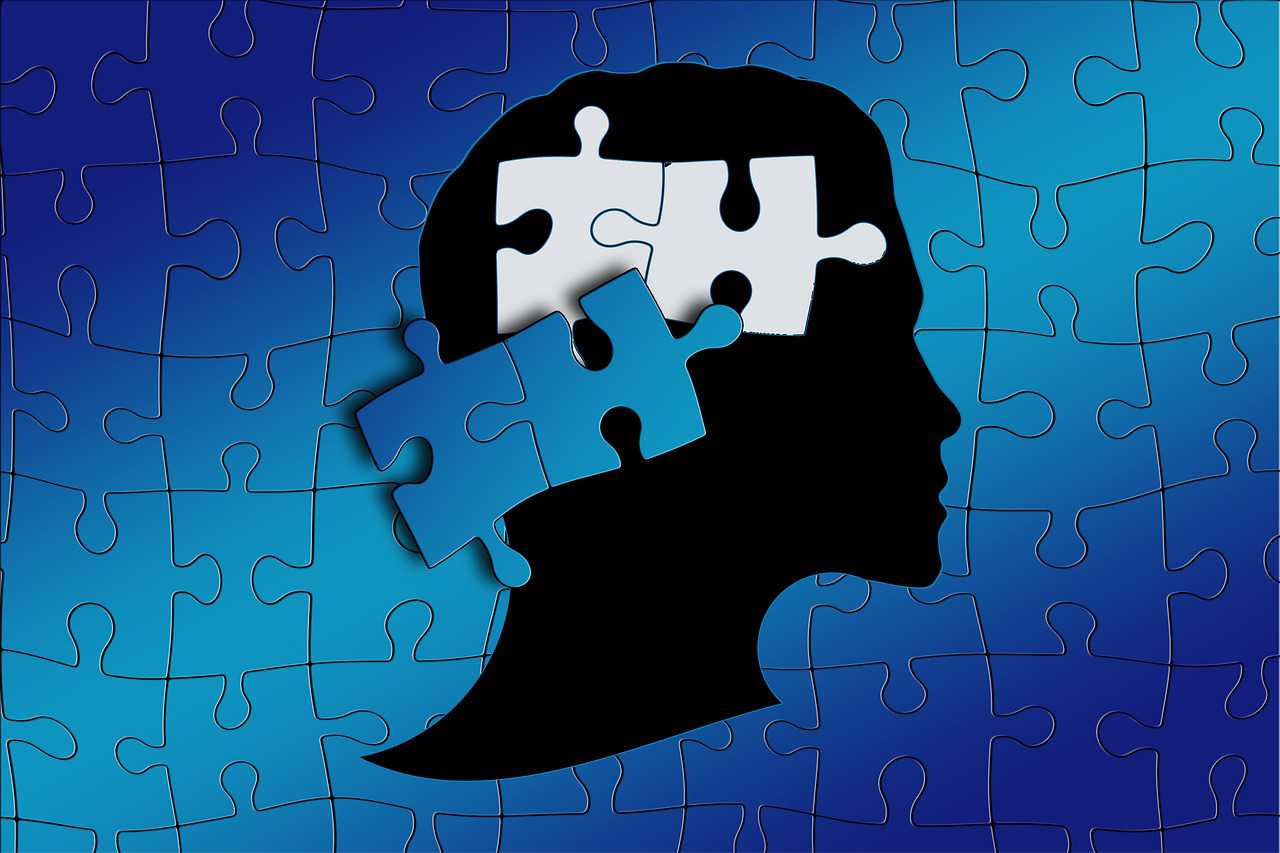 Our culture has always upheld the position of a teacher/ guru as equal to that of God (Guru Devo Bhava). The role of a teacher is indeed indispensable and it is filled with immense responsibilities and extreme challenges. They provide children with knowledge, satiate their inquisitiveness, they even provide answers to all their queries and guide them to do the right thing; sometimes taking on a role bigger than their own parents.
One can only imagine how the responsibility and challenges of teaching a student with a learning disorder would be felt many times more. It is a miracle how some teachers possess the innate ability to understand and help them and boost their self-confidence to levels where they do as well as or even better than a child without a learning disorder. As American journalist Charles Kuralt rightly put it, "Good teachers know how to bring out the best in students." That is the power of a good teacher.
Thanks to films like Taare Zameen Par, awareness and sensitisation towards learning disorders like dyslexia has grown in our society. The government of India has, for the first time, recognised dyslexia under the category of 'specific learning disabilities' in the Rights of Persons with Disabilities Act, 2016, which is a sign of increased awareness.
Problems that were brushed away as hypothetical have today gained the attention and acceptability that they truly deserve. It is important to understand the problem thoroughly first before attempting to tackle it. The biggest problem that our society faces is the lack of knowledge about a problem and the biases and taboos that accompany it. The even bigger struggle is getting a parent to accept that their child is suffering from a learning disorder and sadly it is the first step to finding the solution. Only when there is an acceptance can there be positive moves to help the child overcome the problem. Parents sometimes prefer to be negligent and often blame their children saying he/she is just obstinate, dull, or lazy, resulting in a wrong label which the child is stuck with forever, thereby affecting their self-confidence.
What is Dyslexia?
Dyslexia is defined as an unexpected difficulty in learning to read. Dyslexia takes away an individual's ability to read quickly and to retrieve spoken words easily and it cannot be cured – it is lifelong. It is important to note that this does not dampen the child's creativity and ingenuity.
Dr. Harish Shetty, a psychiatrist at Hiranandani Hospital, Mumbai explains, "Dyslexia is an artifact of an imperfect system. Our educational system focuses only on reading and writing. Some can answer orally, some can draw answers, some can answer in poetry and prose. There is cognitive diversity but there is no diversity in teaching. Similarly, there is learning diversity but there is no assessment diversity. Our world revolves around question-answers."
In fact, many people with this disorder have gone on to do great things in life. What is most important is that the condition needs to be diagnosed and tackled by the parents and teachers together, so that the child can learn and work out the problem. An early intervention and change in the method of instruction can make a lot of difference to a child with the condition. DALI or Dyslexia Assessment for Languages of India is a screening and assessment tool for dyslexia in regional Indian languages that was launched last year. DALI was developed at National Brain Research Centre and this study was supported by Department of Science and Technology. DALI contains screening tools for school teachers and assessment tools for psychologists to identify dyslexia. The tools are currently available in four languages namely, Hindi, Marathi, Kannada, and English.
Dr. Poorva Ranade, Consultant Psychologist, and Counsellor at Apollo Spectra Hospital, Bangalore says, "Early identification through proper assessment tools is extremely important. Secondly, communication is equally important because the issue is equally sensitive to the parent, teacher, and child. Knowing how to talk to children is of prime importance. There should be a continuous and regular teacher-parent interface to communicate how the child is doing. In this case, we work only by focussing on the strength of the child rather than on his weaknesses. We are not trying to fix the broken, we are nurturing the rest."
Reading requires our brains to connect letters to sounds, put those sounds in the right order and pull the words together into sentences and paragraphs we can read and comprehend. It is a complex activity. People with dyslexia have trouble matching the letters they see on the page with the sounds those letters and combinations of letters make. And when they have trouble with that step, all the other steps are harder. According to Dr. Shetty, "God is a champion of diversity. Man is a champion of structure. Man wants to create and slot things into one structure. If you notice, some children who can't do well in writing the long answer formant do well in multiple choice question answering. Each brain is different and we respond to things differently."
Children and adults with dyslexia struggle to read fluently, spell words correctly and learn a second language, among other challenges. But these difficulties have no connection to their overall intelligence. In fact, dyslexia is an unexpected difficulty in reading in an individual who has the intelligence to be a much better reader. While people with dyslexia are slow readers, they often, paradoxically, are very fast and creative thinkers with strong reasoning abilities.
Laurette Reynolds, Special Educator at Christ Church School, Mumbai and Inspirium Holistic Care asserts, "Reading has to be taught to all children in a way that includes all the senses and it should include phonics. You cannot rote-learn how to read. If you know phonics, you can read 75 percent of words. Sadly, most schools don't realise the importance of teaching phonics."
Ways to make a classroom dyslexia-friendly:
Teachers should be made aware of the condition: Teachers should spend time understanding exactly what the learning difficulty is and the effects it can have on the student's ability to learn, perform and interact. Many still assume dyslexia to simply be a condition which causes children to reverse letters, and while this is a sign, there is much more to it than that. Ultimately, the better understanding you have, the more you can help your students. "Children with dyslexia often feel left out because they struggle to be part of a peer group. Parents can arrange for their child to play with his/her peers outside school too so that they can grow up together. But since a child spends most his waking hours in school, teachers have a major role in shaping them and building their self-confidence, and schools should train teachers for the same," according to Dr. Ranade.
Early screening for a learning disorder: Schools should screen children and identify a problem if any exists. Dr. Ranade asserts, "From my experience, I see that early detection does not happen in most cases. There is no early intervention because of no early detection. It is easier to work with a child when the problem is detected early. Often there is absolute denial on the part of parents. This is also because schools also lack the ability to give guidance and support to the parents. Schools are in a hurry to remove children with learning disorders, rather than trying to include them in the system. I've seen many cases where parents keep moving their child from one school to another but that is of no use. The child should be the focus here, not the schools. They should understand why the child is behaving in a certain way or is unable to cope with lessons taught in schools. This is often unnoticed."
Work one-on-one: Giving one-on-one attention can go a long way in understanding the deficits and supplementing what is required. Teachers should understand where exactly a student with dyslexia is at the start of the term in terms of reading, writing, and speech. They should create a plan and keep track of their progress.
Praise achievements: Teachers and parents need to give adequate praise to even the smallest achievement or progress made by a child with dyslexia as it is very important for the child to feel confident that he/she can progress in whatever task they undertake.
Use dyslexia-friendly fonts and overlays: Most of the recommendations come from associations for people with dyslexia and they agree in using sans-serif fonts. The British Dyslexia Association recommends the use of Arial, Comic Sans or, as alternatives to these, Verdana, Tahoma, Century Gothic, and Trebuchet. Laurette Reynolds promotes the use of overlays. She says, "Overlays which are coloured transparent sheets can be placed on paper to help children read better."
Give one-step directions at a time: This helps children lower processing time and caters to memory deficits. Giving multiple directions may confuse the child and will hinder their progress.
Provide a visual representation of an oral instruction whenever possible: Children with dyslexia learn and remember better when there is a visual stimulus attached to a verbal instruction.
Use coloured backgrounds: Allow children with dyslexia to write on coloured paper (purple, blue or grey) as this minimises their symptoms. When using smart boards or computer screens, change the background colour to something besides white, and dim the screen slightly for the benefit of students with dyslexia. You can even print worksheets in coloured paper for children with dyslexia.
Train children to read each paragraph or question twice: Most of the time when a child with dyslexia is reading the text, he/she is trying to read it completely without putting much thought into the meaning of it. Reading twice can help them understand the meaning of text better.
Create dyslexia-friendly classroom lighting: Fluorescent white lights are very difficult for children with dyslexia. Use yellow lights or keep windows open so that the natural light balances out the artificial lighting.
Preview and review whatever is taught: Previewing the day's activities help children organise, prioritise and filter information.
Have buddies or peer mentors: Allocating a peer to mentor his/her friend can give the child that additional support and can help him/her focus and learn better in class and supplement their deficits.
Speak slower and focus on pronunciation: Children with dyslexia need more time to process information. Speaking slowly and pausing in between gives them the time to process what is spoken and comprehend better.
Create a space for high‐frequency words: This can be a simple way to ensure that dyslexic students can focus on other skills rather than trying to piece together vocabulary. It can be a big challenge for dyslexic students to learn new words, and this allows them to always have a reminder at hand – you could create sheets for each subject for students to reference.
Schools can take the support of a counsellor: Schools can take the support of a counsellor or a psychologist to train teachers to be sensitive to children with a learning disorder. There have to be special educators on board to enable inclusive education. Special Educator Ms. Reynolds says, "Teachers identify problems in a child and come to me. Then I do an informal assessment of the child to identify what exactly is the issue the child is facing and if needed an intervention is planned. I work with children right from the playgroup level up until the 12th standard."
It is also important to note that each student learns differently and all students with dyslexia cannot be taught in the same way. So teachers need to differentiate and adapt in line with these needs. We cannot define a fixed set of rules that need to be abided by while teaching a child with dyslexia. Teachers need to study the student first before they can start teaching them.
Dr. Shetty says, "Children with dyslexia should attend a regular school which supports inclusive education. Schools should slowly harness the inclination and skill sets to make the classroom inclusive. Most importantly, the teacher has to be skilled to deal with each and every child."
He also advises teachers to look at the space between the teacher and the child when a child is not doing well. "Never attribute motive or blame on the child. Look rationally for reasons. Fever or failure, diagnosis is the key. Teachers should spend more time with children who have scholastic issues. They must also work with a counsellor to provide the best for the child."
To prove that dyslexia is never a deterrent to success, we have celebrities like Steven Spielberg (movie director), Whoopi Goldberg (actor), Cher (singer), Octavia Spencer (actor), Kiera Knightly (actor) and Jamie Oliver (chef), just to name a few, who have made it big in their career by never letting dyslexia be a deterrent.
Most importantly, it is the teacher who can make a huge difference by identifying a problem, altering the mode of instruction and by being sensitive to a student with the condition. Dubai-based Curriculum Expert Rashenah Walker says, "Children with a learning disorder can learn and become successful just like their peers. It is just that they may not learn something the conventional way. They learn differently. They may need more time to grasp a concept or they need to be instructed with more visual aids but they are capable of learning it in their own way and it is up to the teacher to make that happen."
This story featured in our November 2017 issue.
Moral Education in Scohools
The instillation of moral concepts is necessary for people of all ages, but it is essential for younger children.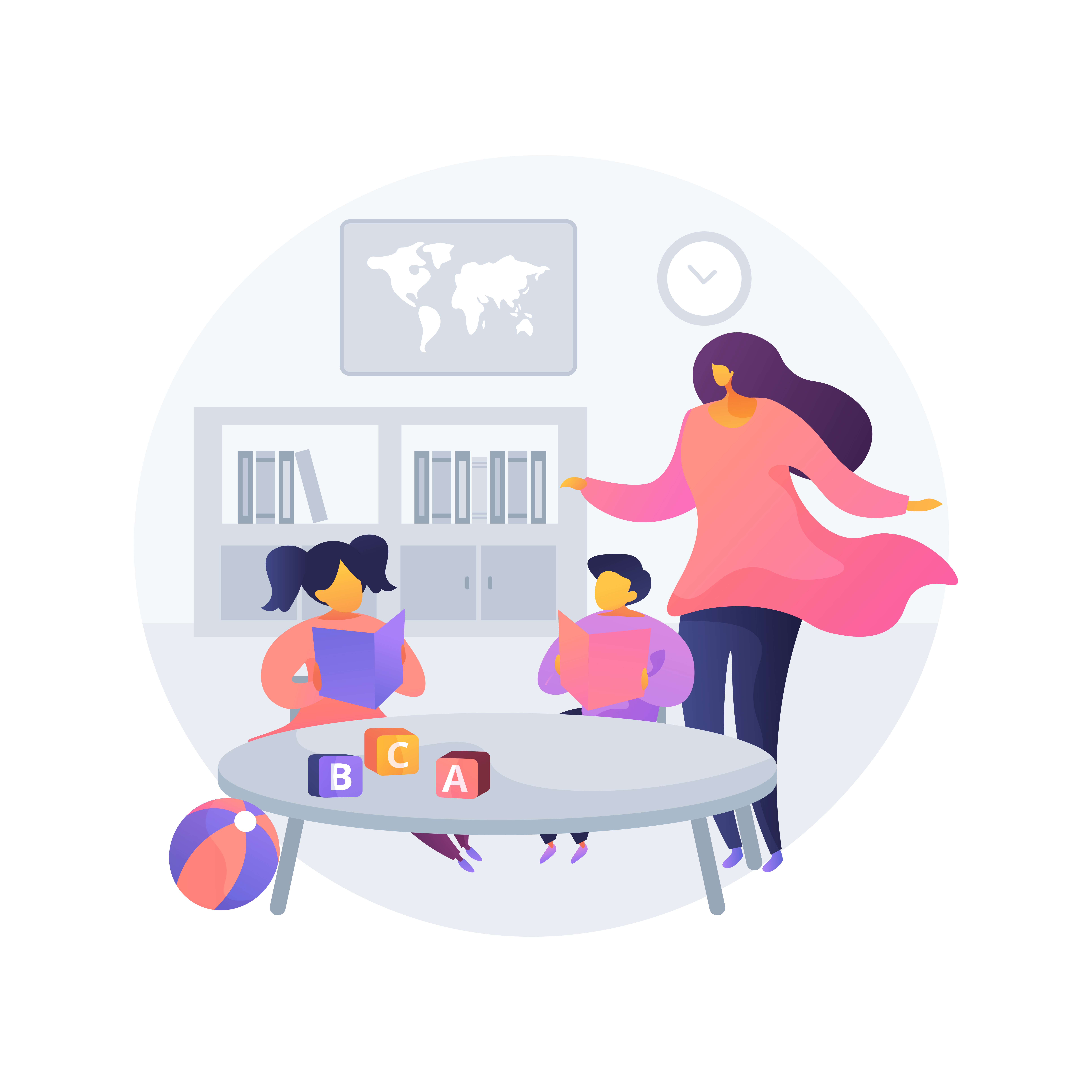 Students' sense of right and wrong compels them to let go of paranoia, envy, and self-importance and instead learn to collaborate for the benefit of the larger good. This is because their sense of right and wrong demands that students let go of paranoia, envy, and self-importance. Swami Vivekananda thought that the essential factors in achieving one's goals were the bravery to act on one's beliefs (both in oneself and in God), patience, and consistently working. God said chastity, patience, and perseverance are the most critical factors in overcoming any obstacle.
Establishing a solid root requires more than having strong moral convictions and a desire to learn; similarly, for the body, having a healthy heart will aid in generating healthy leaves and branches. A well-known saying states, "when a character is gone, everything is lost." In contrast, the proverb also says, "if money is lost, nothing is lost," "if health is lost, something is lost," and so on. Schools around the country have started including a subject known as moral science in their academic programs to instill ethical and moral values in today's and future students. Each day, developing a firm moral foundation becomes more complex.
Students in today's society are very involved in their academic pursuits and in playing games; however, somewhere along the line, moral instruction becomes obligatory because it provides students with a correct form and guidance regarding how to behave or respond in a variety of challenging circumstances. The instillation of moral concepts is necessary for people of all ages, but it is essential for younger children. It is a common belief that the minds of young children are empty, comparable to a sheet of white paper and that any impressions made on them by adults will remain for a considerable amount of time. Because they are the ones who are responsible for a substantial portion of their student's mental and cognitive growth, teachers are the ones who have the most responsibility when it comes to instilling a moral foundation in their students. This makes the task of doing so a lot more complicated. At the same time, it is plain to observe that the students who attend that particular school are complicit in undesirable activities such as fighting among themselves and cheating on tests. It's possible someone saw this. 
A child who receives this kind of education will only benefit a little when it comes to coping with the obstacles of real life, such as formulating ideas and conclusions and selecting the most appropriate action to take. To address this problem, educational institutions had to revise their curriculum and initiate the provision of extracurricular activities such as special courses, seminars, and workshops run by appropriately trained counselors. These should be organized under the supervision of teachers who can assist in incorporating "values" lessons into the educational process to encourage the development of well-rounded personalities in students. These should be organized under the supervision of teachers who can assist in incorporating these lessons into the educational process.
The word "moral education" refers to an ethical education that supports people in making judgments that will take them down the appropriate route in life. This education is referred to as "moral education" in this article. Truthfulness, honesty, generosity, hospitality, tolerance, love, compassion, and sympathy are some of the core elements of this notion. Following a path of moral education is the one that leads to perfection. Pursuing an academic degree should not be the only goal of education; instead, the emphasis should be placed on the instillation of important moral and ethical principles that contribute to the growth of an individual's persona and the improvement of society.
Because it is an urgent issue that needs to be addressed, the hidden curriculum, which refers to the transmission of norms, values, and beliefs imparted in the classroom and the social environment, should be included in the educational system that is in place today. This is because it refers to transmitting such things in the classroom and the social environment. The idea that it is helpful and helps reinforce the concepts taught in the official curriculum is lost in many schools even though it serves to do both of those things. They focus more on the language, the issues, and the marks rather than just the marks themselves. For instance, on the one hand, a school may openly assert and assure that its education policy and procedures are structured so that all students can achieve academic success. Still, on the other hand, the school may only do some of these things.
Another example would be that a school may offer only some students the opportunity to participate in extracurricular activities. They can spend less time with their children since most parents in our modern, industrialized age have employment. This results in less time for the parents to spend with their children. Consequently, young people suffer from an absence of moral standards and cannot distinguish between evil and good. What happens if the people who live in a society do not behave appropriately, even though our modern civilization is far more advanced and significantly better than it was in the past? People's moral compass has been steadily deteriorating due to the rapid development of urbanization and modernity, leading to this phenomenon. It becomes impossible to trust anybody, not even their closest friends and relatives. 
With the march of time, you will encounter cutthroat competition no matter where you go, whether at a school, university, business, or any other setting where there is a skill contest. People in today's materialistic culture are jealous of each other's achievements. However, instead of becoming suspicious of and envious of one another's accomplishments, people should encourage, collaborate, and work together to promote the common good. 
A considerable shift from the current situation is required in light of children's significance to the country's future. As time passes, they experience a decline in their feelings, including faith, honesty, love, and a sense of brotherhood. Children in today's culture are taught not to trust anybody and to restrict the number of friends they have. In the past, we learned to share and make new friends at school based on our moral convictions. However, in today's society, children are taught to limit the number of friends they have.
Author – Dr. Dheeraj Mehrotra, Principal, Kunwar's Global School, Lucknow