Manipal Institute of Technology student searched the internet for ways to commit suicide before the bid
MIT student googled ways to commit suicide before taking his life. College authorities attribute the sad incident to an accident. However, the police investigating team have found out the internet search through the students laptop.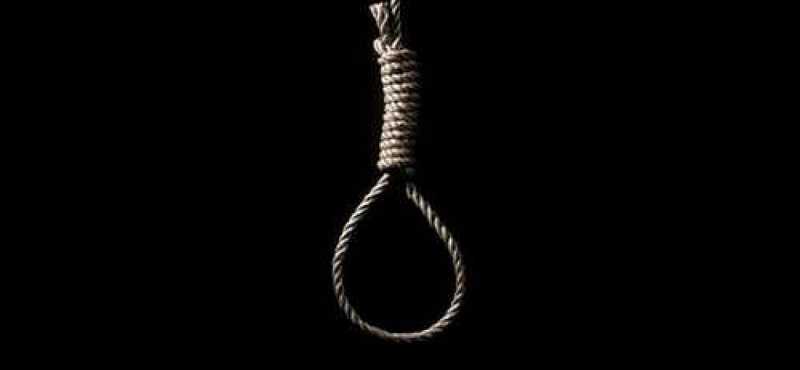 We live in strange times. All around us we see stories of youth latching on to the internet and crafting successful business stories. And then comes along a story that brings us rudely back to the ground. A 20-year-old chemical engineering student took his life after googling 'How to commit suicide in various ways which is less painful.'
The shocking revelation has come from highly placed sources who are investigating the unfortunate death of Neham Agarwal, second year chemical engineering at Manipal Institute of Technology (MIT), Manipal.
Investigating officials who cracked opened the victim's password protected laptop and accessed his online browsing history, said that at around 11.40pm on March 16, Shubham last browsed on google chrome on how to commit suicide without pain. After browsing and reading information, he put the laptop on sleep mode.
As a line of investigation to probe what could have driven the youngster to take the extreme step the police checked all the records and interrogated roommates, close friends who revealed that he had no love affair, family problems or suicidal tendency. In fact, the academic and personal history of Neham has revealed that he was a brilliant, outstanding student hailing from Haryana and had no history of any such suicide tendencies or psychological problems.
The victim soon after reading information on the world wide web, went inside a common bathroom carrying a bottle of whisky, two sharp razor blades and a rope around 12.02am.
According to the investigation officer the inmates broke open the washroom door as smoke started billowing and heard him screaming in pain around 12.20am. Soon after that he was rushed to the hospital.
However, MIT officials had a different version to the chain of events. They claimed that it was an accident and not suicide. The initial theory was that the student might have sustained burn injuries after geyser explosion but police denied the theory and said that incident occurred at common washroom and MIT has a central hot water supply system.
"Since there is no clarity about the incident we have told that it was an accident. We have conveyed students that it was a suicide and also asked them to report management if they are need counselling about anything," said GK Prabhu, director, Manipal Institute of Technology.
NIOS celebrates 33rd Foundation Day
Dr. Subhas Sarkar addresses the 33rd Foundation Day Celebrations of NIOS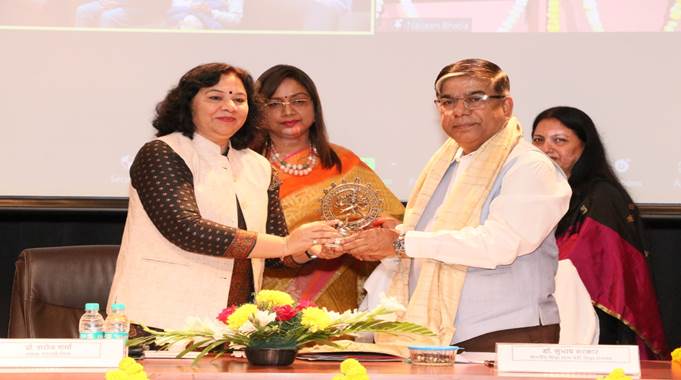 Union Minister of State for Education, Dr. Subhas Sarkar addressed the 33rd Foundation Day Celebrations of NIOS as the Chief Guest.
The function was attended by senior officials of the Ministry of Education, Chairpersons of educational institutions, Heads of Departments, officers, and staff of NIOS. Prof. Naval Kishore Ambasht, former Chairman, of NIOS and Pro-Vice Chancellor, of the Central University of Haryana, Prof. Sushma Yadav graced the occasion.
Dr. Subhas Sarkar in his address appreciated the various programmes and schemes of NIOS and said that NIOS is lighting the lamp of knowledge all over the world. Talking about the Azadi Ka Amrit Mahotsav, he mentioned that today's children will be young people in the age group of 30-40 years on the completion of 100 years of independence and will be responsible for building our nation.
He said that the Ministry of Education has entrusted NIOS with several responsibilities such as developing inclusive education resources, expanding the open and distance education system in states/UTs, translating all courses into more languages as required, creating Indian Knowledge Tradition based courses and propagating Indian culture by translating them into major foreign languages. He also praised the programmes of NIOS enrolling 10 crore adults under 'Basic Literacy Assessment', training of in-service teachers, Gender Green Project, and training in Yoga. He said that Indian Sign Language as a subject at the secondary level has been acknowledged on national and international platforms. He described the launch of an e-library called 'DEEP' by NIOS as a big step forward.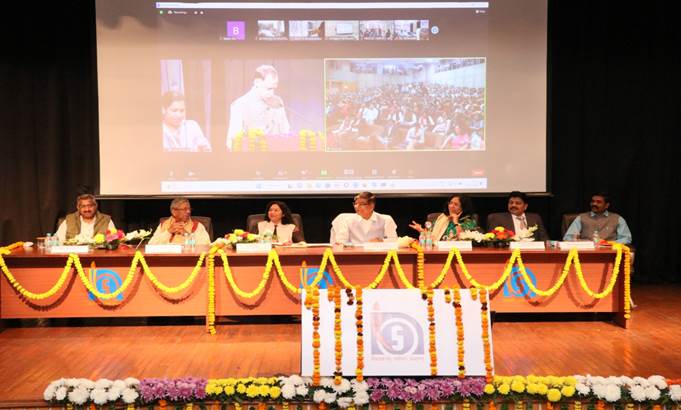 Prof. Saroj Sharma spoke about the journey of 33 years of NIOS and highlighted the special achievements. She said that NIOS is one of the two National Boards of Education under the Ministry of Education, which provides school education through Open and Distance Learning (ODL) for secondary, senior secondary, and vocational education. She elaborated on the role of NIOS in the field of education, efforts being made by NIOS for the successful implementation of the New Education Policy, Virtual Open School, Digital Library (DEEP), NEPIA Project, MoU with Ministry of Defence for Agniveer Project, setting up of Mukta Kaushal Kendras and subjects offered under Indian knowledge Tradition.
It was also conveyed by her that a curriculum called 'Aarambhika' is being developed by NIOS for catering to the Indian Diaspora.
A documentary based on the journey of 33 years of educational endeavours of NIOS was presented on the occasion. In this documentary, 'All England Badminton winner Pullela Gopichand said that most of the players in his badminton academy are getting an education from NIOS.
NIOS alumni, Ms. Niranjana and Vinod Kumar Chaudhary were also felicitated on the occasion. Shri Vinod Kumar said that only due to his education in NIOS, he was able to get the credit of making the Guinness Book of World Records 10 times (8 in Typing and 2 in sports). A proud learner of NIOS, Ms. Niranjana is a successful ventriloquist. Prof. N. K. Ambasht, former Chairman, NIOS said that in this age of technology, innovations must lead to developing 'standalone' courses for the Indian Diaspora, to achieve the goals of the National Education Policy- 2020. Pro-Vice Chancellor, Prof. Sushma Yadav said that the role of NIOS increases in the light of New Education Policy. NIOS has such potential that the institute will be able to achieve the ambitious goals of National Education Policy 2020 in the coming years.
The half-yearly magazine of NIOS 'Pragyan' was released by Dr. Subhas Sarkar on this occasion.