Ministry of Skill Development and Entrepreneurship (MSDE) celebrates the second anniversary of Skill India Mission on the World Youth Skills
Ministry of Skill Development and Entrepreneurship (MSDE)  celebrated the second anniversary of Skill India Mission on the World Youth Skills day. 100 GST training centres, 51 Pradhan Mantri Kaushal Kendras and 100 Yoga training centres were inaugurated on the occasion.
Ministry of Skill Development and Entrepreneurship (MSDE) celebrated the second anniversary of Skill India Mission on the World Youth Skills day. 100 GST training centres, 51 Pradhan Mantri Kaushal Kendras and 100 Yoga training centres were inaugurated on the occasion. SKILL INDIA Mission is the brainchild of Prime Minister of India, Shri Narendra Modi. It was during his presence, MSDE had launched the SKILL INDIA Campaign on the occasion of the first ever World Youth Skills Day on 15th July 2015.
Minister of State ( I/C) MSDE Shri Rajiv Pratap Rudy hosted the celebrations and the Union Ministers present as the Guests of Honour were Sushri Uma Bharati, Shri Jagat Prakash Nadda, Shri Narendra Singh Tomar, Smt. Smriti Zubin Irani, and Shri Dharmendra Pradhan.
In his Keynote Address, Shri Rajiv Pratap Rudy said, "Skill India is a hallmark mission for us and it has been a great two-year journey of Skill India. India has always been an artisan-based economy for the last 5000 years that sustained livelihoods. We have always had weavers, potters, metallurgy, farmers, gardeners etc. But with the British rule, the country learnt the art of rulers. We need to go back to our roots and find our natural skills that will make us more efficient in our work life. We all know that applied knowledge is the most relevant knowledge to gain."
"This year we will focusing extensively on quality, our schemes and programs have to orient themselves to seeking regional balance so that maximum number of people can reap the benefit and add to their personal and the country's economic growth. We are committed to the vision of our Prime Minister with full passion, integrity and commitment to make it into a success. Our endeavor will be to give wings to the dreams our people and empower them to be successful in their life," he further added. The event saw prominent Industry captains and key representatives of companies participate and more than 32000 companies pledged support to apprenticeship training for Skill India Mission under the National Apprenticeship Promotion Scheme (NAPS). MSDE also announced the launched of National Apprenticeship Promotion Scheme (NAPS) in BFSI Sector and along with candidates receiving their apprenticeship letters at the gathering.
On the occasion, Ministry of Skill Development and Entrepreneurship (MSDE) announced a national training Programme to certify GST practitioners under its flagship scheme of Pradhan Mantri Kaushal Vikas Yojana (PMKVY). This would facilitate the country's transition to the new tax regime seamless and convenient. Total 100 GST training centres across the nation were launched along with the training curriculum.
Addressing the guests, Minister of State (I/C) for Petroleum & Natural Gas Shri Dharmendra Pradhan said, "After a few years 50 percent of the jobs will become redundant and it is imperative that we up-skill ourselves for the new age jobs. There are big opportunities in bio fuel, energy and petroleum sector and the youth can make the best out of these opportunities."
In line with the commitment of opening one Pradhan Mantri Kaushal Kendra (PMKK) in each district, additional 51 PMKK were announced across India counting to 200 in total till date. Staying true to Shri Narendra Modi's commitment to promote yoga, MSDE also launched 100 yoga training centres on the occasion.
Applauding the steps taken by MSDE under Skill India Mission, Minister of Textiles Smt. Smriti Zubin Irani said, "It's a historic moment for us to witness the oath that the captains of the industry have taken today. Of all the programs, under skill development, I think the most important one for us will be Recognition of Prior learning (RPL) has brought great recognition and respect to the people across and brought them back into the organised sector. We would like to partner MSDE in hiring practioners of GST from the skill centres for the benefit of our industry."
The event also witnessed the distribution of certificates for short-term/ Recognition of Prior Learning (RPL) certificates to candidates trained under Pradhan Mantri Kaushal Vikas Yojana (PMKVY). To keep up with the changing competitive world, new accreditation and affiliation guidelines for ITIs were released by the guests of honour. MSDE also launched Takshashila – a portal for trainers and assessors that would rack their training life-cycle and would function as the central repository of information concerning the development of their quality benchmarks in the Indian skill eco-system Minister for Rural Development, Panchayati Raj, Drinking and Water Sanitation Shri Narendra Singh Tomar said, "Skill India is most crucial to the nation than any other national mission at this point in time specially when it comes to strengthening the rural areas in our country. MoRD is mandated to build 1 crore houses by 2019. This would not be possible without an efficient and skilled workforce. The Skills Ministry has revolutionized the rural sector and their commendable efforts are visible. Our rural workforce is being trained across villages with the support of the skill training machinery."
Minister for Health and Family Welfare Shri Jagat Prakash Nadda said, "Development is an on-going process but becomes crucial when the country has a huge demographic dividend to reap. Directing such large -scale schemes in the right manner, across sectors and geographies and bridging the gaps demand through concerted efforts, is a big task at hand for MSDE. It is imperative to provide the right type of skills for the right type of employment which will shape India's future. " The world's largest vocational skills competition is scheduled in Abu Dhabi from 14 to 19 October 2017. The ministers felicitated the candidates representing India and extended their wishes. The occasion also witnessed the introduction and felicitation of Japan Technical Interns.
The ceremony concluded with kind words of Minister for Water Resources and River Development & Ganga Rejuvenation Sushri Uma Bharati "50 crore people are dependent on the water from River Ganga and only a skilled workforce which helps in waste cleaning and its disposal activities, construction of toilets, laying sewerage pipelines can help us achieve our goals. I thank Rajiv for signing this MoU with us and helping us in our endeavors."
"Skill India is a national movement bringing together multiple stakeholders on a common platform to maximise the potential of India's youth. This day is to celebrate the unified efforts and the convergence in skill training efforts to achieve quality and scale in our ecosystem." said Dr. K P Krishnan, Secretary, MSDE addressing the audience at the event.
ASER2022 – The 'Asar (impact)' of the Pandemic
The ASER report shows the 'asar (impact)' of the pandemic and years of neglect of early years education.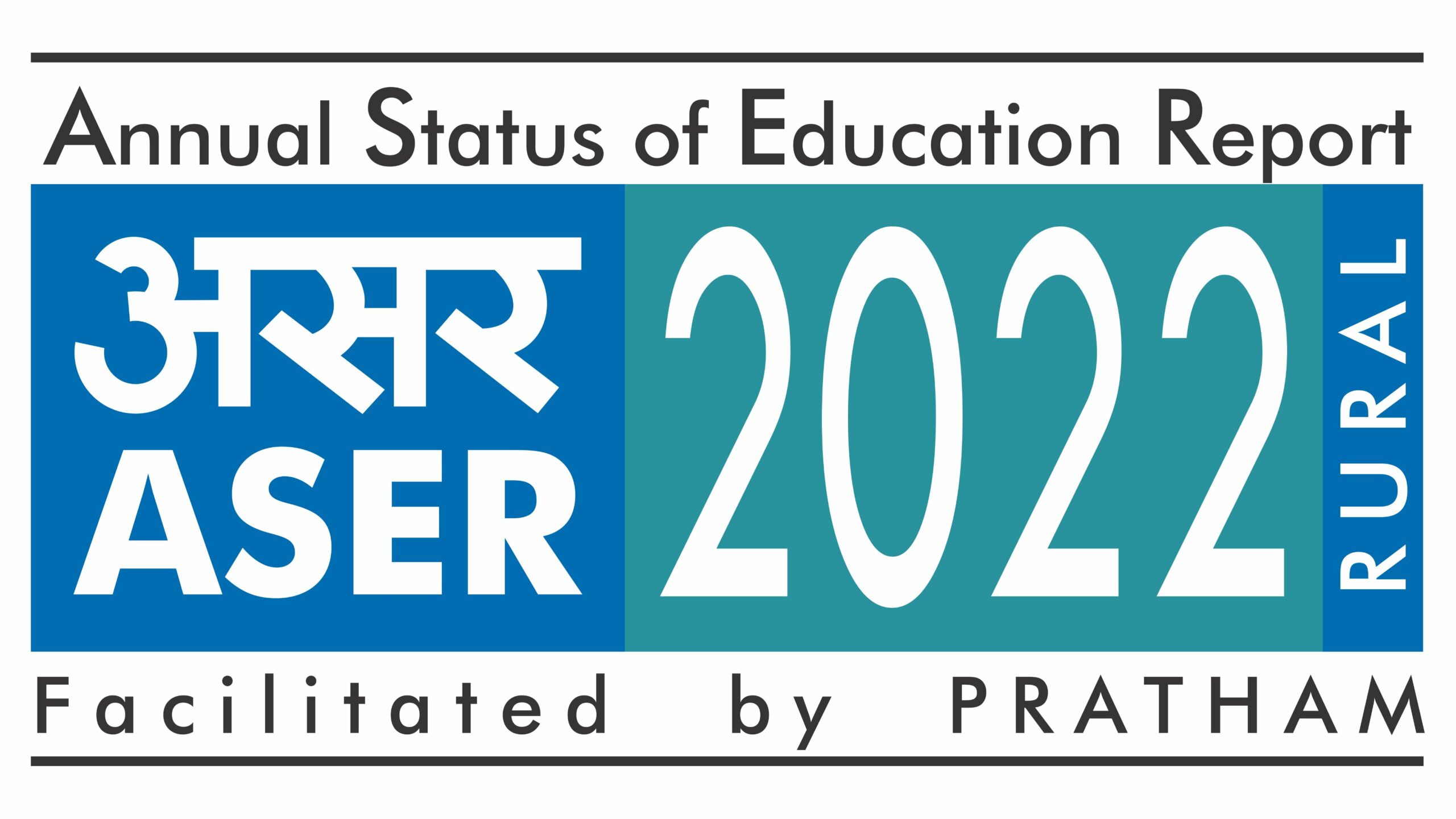 The ASER a very comprehensive report on education outcomes in government schools is out and as usual, the press is lamenting the fact of how children of grade 4 cannot do division or how children of grade 2 cannot read!
Well, what most journalists, parents, and policymakers do not understand is that till the foundation is weak, the building will always have cracks and be structurally unsound!
And that is exactly what is the problem with education in our country, which hopefully will now be rectified with NEP 2020 and NCF 2022.
Of course, children in grade 4 cannot do division, because these children were not taught numeracy skills in their early years. Of course, they cannot read in grade 2 because they were not given foundational literacy in their early years.
But let's focus on the positives in the report, page 27 talks about the early years, it states the following-
  The new education policy and its foundational stage emphasis– The impetus for integrating preschool and school education took another giant step forward with the release of the National Education Policy, or NEP, in 2020. This new policy did three things simultaneously: it acknowledged the vital importance of early childhood education, elevated it to the status of school education, and integrated it into the continuum of educational opportunities offered to children. It did this by envisioning age 3-8 as a single integrated 'foundational' stage in a child's education, consisting of 3 years of pre-primary education and the first two years of primary school. This stage would offer a continuum of access, to be provided by expanding and strengthening the existing network of standalone AWCs, co-located AWCs, and pre-primary classes in schools; as well as a continuum of learning opportunities, to be achieved by developing a new curricular and pedagogical framework for the foundational stage.
  Enrolment of 3- and 4-year-olds increased – Many observers expected that after remaining closed for such a long period, children and their families would find it difficult to return to school, resulting in higher dropout rates and lower enrolments in educational institutions. An important finding that emerges for all age groups, including the youngest learners, is that this is far from the case.
  Shift from private to government, especially in early years-ASER 2022 enrolment data shows a shift from private to government institutions at all levels of schooling, unsurprising given the loss of livelihoods and financial distress experienced by households during the pandemic as well as the reported closure of many low-cost private schools. This pattern is visible among young children as well.
  Stress on the appropriate age of entry to grade 1-Major national policy documents – the Right to Education Act (2009), the Early Childhood Care and Education policy (2013), and the National Education Policy (2020) all reiterate that children should enter Std I of primary school at age 6. However, on the ground, institutional guidelines for what 5-year-olds can do vary both by the state as well as by type of institution. For example, ICDS Anganwadis offer preschool education to children in the 3-6 age group, while many state governments allow children to enter Std I at age 5. These ambiguities have resulted in 5-year-old children being enrolled in many different forms and levels of educational provision
It is clear from the above that if the focus, as defined in the NEP 2020, is given on the early years, 3-6 years then the learning foundation will be strengthened, and to do that all states need to do the following-
Uniform age of entry to grade 1 and nursery– Ensure that the age of entry to grade 1 is 6 and above and not 5. Sadly most of the states take children at age 5 in grade 1 and that robs them of a strong foundation in ECE and Foundational Literacy and Numeracy.
Ensure that Anganwadis are linked with the schools, so that transition is smoother both in settling and curriculum, this is clearly envisioned, planned, and detailed in the NEP 2020 with Balvatika and the new 5+3+3+4 age breakup, where 3 years of preprimary and 2 years of primary are clubbed together. But only 23 states have accepted the NEP 2020!
Train the teachers– Presently the Anganwadi teachers do not get training about ECE, they are involved in care, nutrition, health, election, and many other duties. The NEP 2020 has given a plan for teacher training too and it will soon be implemented. With trained teachers, children will learn in developmentally appropriate ways and then the ASER report would have more positives to celebrate.
ASER is always a wake-up call to our governments, SCERT, and policy makers, it's time that we wake up and implement the right age, curriculum, and teacher training in the early years to become a country that invests in its littlest citizens.
The author is Dr. Swati Popat Vats, a child rights activist with over 33 years of experience in early years education and research. She serves as President of Early Childhood Association and Association for Primary Education and Research. She leads over 500 preschools of Podar Education Network that are completely in line with NCF 2022 and FLN goals.