National Conference on Child Labour being organized by Ministry of Labour & Employment
Union Home Minister Rajnath Singh will launch a web portal called 'PENCIL' (Platform for Effective Enforcement for No Child Labour)  for effective implementation of National Child Labour Project (NCLP) in the National Conference on Child Labour.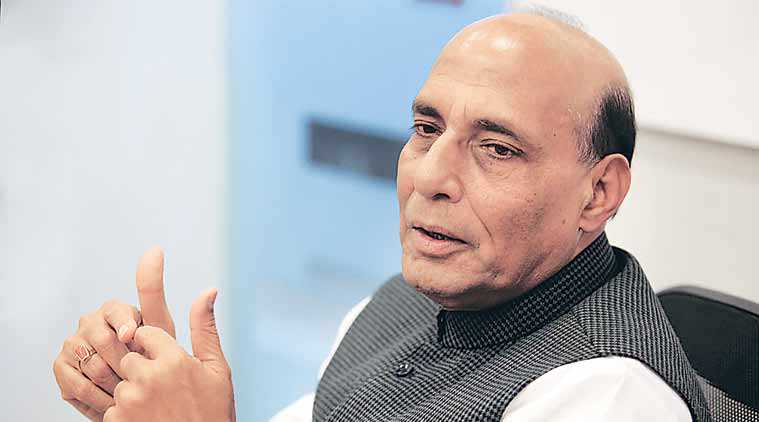 Union Home Minister Rajnath Singh will launch a web portal called 'PENCIL' (Platform for Effective Enforcement for No Child Labour) for effective implementation of National Child Labour Project (NCLP) in the National Conference on Child Labour.
Children are valuable assets for any country who need to be nurtured for the better future of the country. The census 2011 showed a substantial decline in child labour as compared to the data of Census 2001, but a lot is required to be done to protect their childhood. Realizing the multifaceted nature of this problem, Government has embarked on a holistic and multi-pronged approach to eliminate child labour from the country in a phased manner. Government has enacted the Child Labour (Prohibition & Regulation) Amendment Act, 2016 which came into force with effect from 1st September, 2016. With this amendment, employment of a child below 14 years is completely prohibited in any occupation or processes. This is a historic progression since the inception of the Act in 1986, when a complete ban in engaging children below 14 years is foreseen as a reality by this amendment. : First time the age of child is linked with the age of the child in the Right of Children to free and Compulsory Education Act, 2009. Also, for the first time the definition of adolescent has been introduced and the ambit of the Act is enhanced to include adolescent in the age group of 14-18 years. The amendment prohibits the employment of adolescent in hazardous occupations and processes.
Government has taken several initiatives subsequent to the enactment of the Child Labour (Prohibition and Regulation) Amendment Act, 2016 to strengthen the governance of the legislative provisions. This include Framing of State Action Planand circulating to all States/ UTs for enforcement of the Amended Act, Framing of Child Labour (Prohibition and Regulation) Amendment Central Rules subsequent to the Amendment in the Act (notified vide notification dated 02.06.2017) and Review of the Schedule of hazardous occupations and processes by Technical Advisory Committee. A series of stakeholder consultations have taken place to develop these initiatives.
The National Child Labour Project (NCLP) Scheme initiated in the in 1988 to rehabilitate working children by eliminating all forms of child labour through identification and withdrawal of all children in the Project Area from child labour, Preparing children withdrawn from work for mainstream education along with vocational training. NCLP has been revised expanded and aligned to the new legislative provisions.
The legislative changes have been accompanied by creation of additional institutional mechanisms at the district, state and national level for identification and rescue, along with revamping the rehabilitation scheme and a centralized database for case to case monitoring and accountability.The Standard Operating Procedure (SoP) is aimed at creating a ready reckoner for trainers, practitioners and monitoring agencies to ensure complete prohibition of child labour and protection of adolescents from hazardous labour ultimately leading to Child Labour Free India.
The genesis of the portal is in the felt need to create arobust implementing and monitoring mechanism for both enforcement of the legislative provisions and effective implementation of the NCLP especially in the backdrop that the subject of Labour is in the concurrent list and enforcement to a large extent depends of respective State Governments. It was felt that an online portal which connects Central Government to State Government, District and to all Project Societies would provide a mechanism for implementation. In this backdrop the online portal PENCIL was conceptualized. PENCIL Portal has following components:
Child Tracking System
Complaint Corner
State Government
National Child Labour Project
Convergence
The event:
"PENCIL": an electronic platform for effective enforcement for no child labour developed by Ministry of Labour and Employment is going to be launched by Home Minister Shri Rajnath Singhji on 26thSeptember 2017 in the National Conference on Child Labour at Pravasi Bhartiya Kendra, Chanakya Puri, New Delhi. The Conference is being attended by State Labour Ministers and Labour Secretaries of the State, Secretaries of Central Ministries, District Nodal Officers as well as the Project Directors for National Child Labour Project (NCLP). Nobel Laureate Shri Kailash Satyarthi will be the guest of honour while the Labour and Employment Minister, Shri Santosh Kumar Gangwar will precide over the conference. The conference will have a detailed technical session.
Source – Press Information Bureau, Govt of India
Image source – Indian Express, used for representational pupose only
International Baccalaureate Experiences 31% Surge in Authorized IB World Schools Across India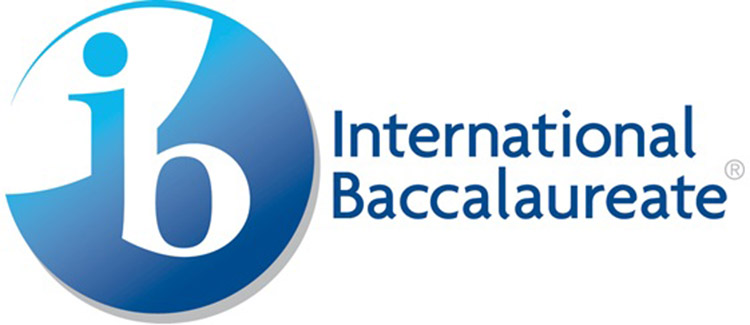 The International Baccalaureate (IB), a global educational foundation headquartered in Switzerland, reports substantial growth over the past five years in India. The surge, amounting to a 31% increase in authorized IB World Schools, reflects the growing preference for IB programs among schools nationwide. According to Haif Bannayan, the Global Director of Business Development at IB, the organization offers four comprehensive programs for students aged 3-19: the Primary Years Programme (PYP), Middle Years Programme (MYP), Diploma Programme (DP), and Career-Related Programme (CP).
As of 2023, there are now 226 authorized IB World Schools across India, collectively delivering 378 authorized IB programs. This breakdown includes 138 schools offering PYP, 59 schools providing MYP, 155 schools delivering DP, and 26 schools offering CP. However, the current distribution of IB World Schools remains concentrated in metropolitan areas like New Delhi, Gurugram, Mumbai, Kolkata, Bengaluru, and Chennai.
To address this imbalance and make IB education more accessible and affordable nationwide, the Delhi Board of Secondary Education (DBSE) collaborated with IB as part of Delhi's educational reforms under Arvind Kejriwal. In August 2021, they signed a Memorandum of Understanding to introduce IB programs in 30 government schools in Delhi. This initiative aims to encourage more schools to adopt the IB curriculum in the future.
Recognizing the evolving educational landscape in India, IB is actively collaborating with Indian institutions and educational authorities to extend its framework to students from diverse backgrounds and regions. Haif Bannayan expressed eagerness for ongoing dialogues with leaders to facilitate the delivery of high-quality, globally-oriented education to an even greater number of students.
The Diploma Programme (DP) offered by IB stands out globally, consistently aligning with or surpassing international standards, as indicated by the DP Country Alignment Study 2023. The study emphasizes the adaptability of DP courses to diverse national contexts, showcasing their seamless integration. Furthermore, it underscores the meticulous crafting of DP curricula to facilitate substantial depth and breadth of learning, illustrating their rigor and comprehensive educational value.
Bannayan highlighted the IB's acclaim for its emphasis on languages and global principles, coupled with a consideration of students' cultural backgrounds. This approach fosters a profound comprehension of the world, shaping graduates into multilingual thinkers poised to make a positive impact on a global scale.