Need to reinforce government school policies to ensure education for the poor
Nationalist and public speakers express their opinions on the ill-funding of governmental education institutions across India.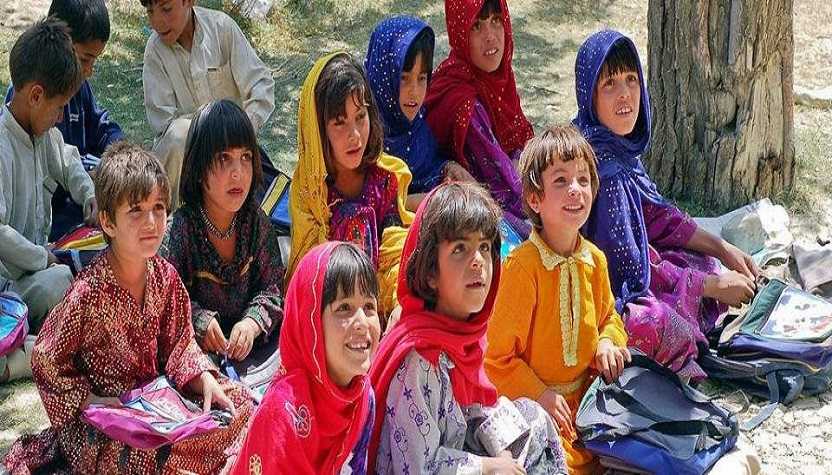 India is a nation of thinkers, dreamers and doers; a nation which endures all the pain and suffering to reach its final destination. And this will of fire to suffer through the storm and emerge victorious, flows in the veins of each and every citizen. So why not give them the chance to express their talents? To show that they are the best at what they do?
And thus, the question arises, what is the first step? And the answer is Education.
Assembled for the Jawaab Do Andolan, many respected speakers expressed their thoughts on the governmental policies pertaining to the education of the poor; primarily, government schools. In an effort to analyse and report the past actions on the claims of the government to education the poorer sections of society, many unfortunate truths unfolded.

With coaching institutes on the rise, Radhakant Saxena, retired chief of the city jails, exclaimed his concern about the shift in focus from primary and secondary educational institutes to financial tyrants. In his speech, he talked about educational institutes have been transformed from shrines of knowledge to producers of certificates for jobs.
Nimala, from the Kotda village in Udaipur, expressed her belief that government schools were being neglected by the government itself in order to retain a stagnant literacy late which in turn instilled never ending poverty.
The issue of the ill-methods of maintaining these governmental institutions by the government was put up by Lakhmaram Bhil, who conveyed this idea by dictating the condition of a government school in his area which consisted of about 350 students with just 4 teachers to educate them within a dearth of the basic requirements of a school.
A shocking analysis by Nasir Ahemed revealed that 85% of the budget allocated to the Sarva Shiksha Abhiyan was exhausted in only salaries, leaving insignificant funds for the actual cause. Along with this, the report by Aruna Roy of MKKSS suggested that there was an abrupt decline in the government schools of Rajasthan, which was the state with the third largest number of children in labour, from 80,000 to a depressing 65,000 in the year 2014.
All this data suggests a single idea, that the promises made by the government to properly educate the poor of the nation have not been executed to the satisfaction of the nation. And without proper fulfilment of the promises by the government, the nation cannot progress in ways that is necessary to combat the rising globalisation.
Image used for representational purpose only
Sarala Birla Gyan Jyoti honoured with prestigious 'Climate Action Project School of Excellence' Award
Only 250 schools globally were recognized because of their intense work on climate education in a whole-school approach. The recognition was awarded by Cartoon Network Climate Champions and Climate Action Project.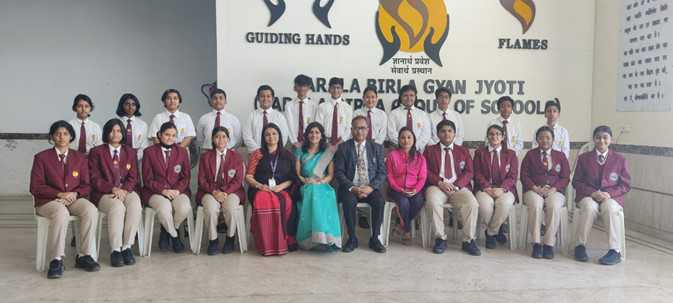 Sarala Birla Gyan Jyoti in Guwahati, India, was awarded the Climate Action Project School of Excellence. Only 250 schools globally were recognized because of their intense work on climate education in a whole-school approach. The recognition was awarded by Cartoon Network Climate Champions and Climate Action Project.
Cartoon Network Climate Champions is a climate change awareness initiative that sets out to inspire kids to take on daily challenges that collectively can make a big difference to the health of our planet. It has been developed in collaboration with WWF, a world-renowned environmental organization.
Climate Action Project is a free, global education project that was launched by Take Action Global, an education non-profit based in the USA, involving 2,700,000 teachers and students across 146 countries. The project aims to help students learn about the climate crisis in authentic ways and disseminate solutions online. The recognized schools submitted their work for the past year and met extensive criteria, including a school-wide commitment to climate education and student solutions.
Sarala Birla Gyan Jyoti has participated in global projects RiseUp4SDGs (India), Let's Be Human, Be One (Serbia), LeapEd Global Learning – Climate Change (Malaysia), the 17 Sustainable Development Goals competitions, implementing the three R's schoolwide and planting gardens in the community, at home and school. Students committed to training to become active Global SDG Ambassadors to raise awareness during virtual Student Hubs with 21 other countries. Students also actively collaborated with students in Brazil, Croatia, South Africa, Sweden and the UK in task-based projects. Currently, all Climate Change projects are student-led.
The selected 250 Climate Action Project Schools of Excellence were announced on 4 November 2021, during Climate Action Day, an annual online live event attended by 250,000 people globally. The event speakers included HRM Prince William, President James Alix Michel, Seychelles, Rick Davis, NASA, Matt Larsen-Daw, WWF, HRM Princess Esmeralda, Belgium, Juan Pablo Celis Garcia, UN Environment Programme, and other world leaders and climate scientists.
The winners were announced by Dan Russell, the voice actor behind several characters in Cartoon Network global hit series The Amazing World of Gumball, and Nandi Bushell, an 11-year-old musician, an influencer, and passionate climate advocate.
Statement by HRM Prince William "We need youth's creativity to repair our planet. We need students to invent and to innovate – to think beyond where we are now and to be optimistic about our future."
Statement by Koen Timmers, Climate Action Project: "Young people have the capacity to do more than learning about climate change. They all can come up with solutions, take small actions, and inspire others to change their lifestyles."
Statement by Dr. Jennifer Williams, Climate Action Project: "Our community of educators has come together in support of climate education for all. We are committed to ensuring students have access to information, ideas, and opportunities to take action for the planet, and, today, these Schools of Excellence are leading the way for the entire world."
Statement by Dr. Diganta Halder, Principal Sarala Birla Gyan Jyoti: "Stopping Climate Change has become a critical issue that needs to be addressed by every human being, but even more importantly in our schools. Students should be aware of Climate Action and the importance of achieving the goals set by the United Nations for peace and prosperity for all by 2030 and to become leaders of impact in the future."