New former education ministers group to advise governments on global education challenges
A new expert group comprising 20 former Education Ministers and Heads of State, that will provide advice on global education issues to current governments, was launched today at the Global Education & Skills Forum (GESF) 2017.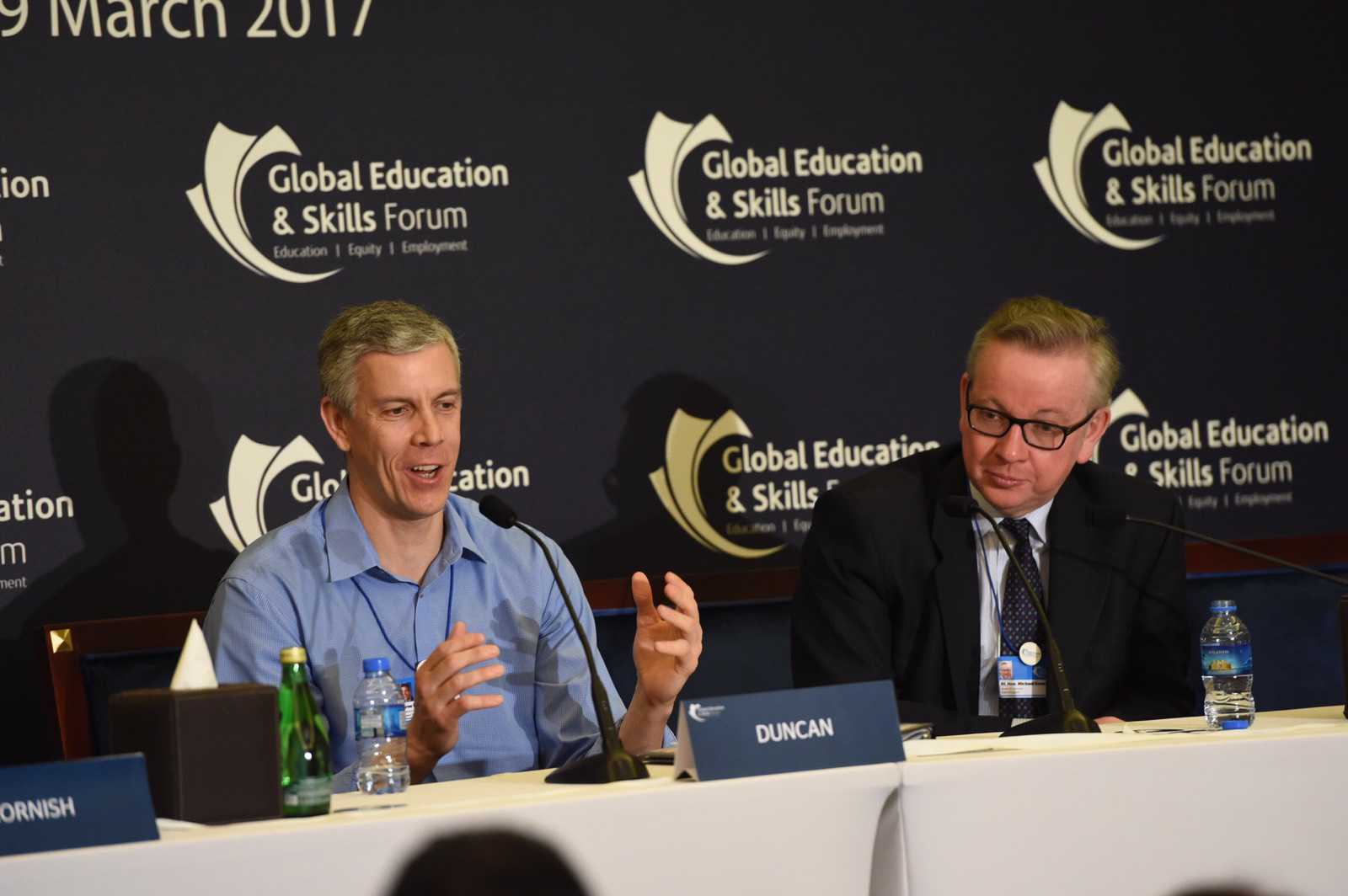 A new expert group comprising 20 former Education Ministers and Heads of State, that will provide advice on global education issues to current governments, was launched today at the Global Education & Skills Forum (GESF) 2017.
The group is meeting for the first time at the GESF, and is being named after the location of its first meeting: The Atlantis Palm in Dubai on 18-19 March 2017.
The founding principle of the group is "to bring together the skills and experiences of former Ministers of Education and interested former Heads of State across the world to help address ongoing challenges in global education." Members of the globally-diverse group include Arne Duncan, former US Secretary of Education under President Obama; former UK Education Secretary Michael Gove; former Greek President George Papandreou; former Lebanese Minister Elias Bou Saab; and former Peruvian Minister and incoming Head of the World Bank Education team Jaime Saveedra.
Together, the Atlantis Group has more than 65 cumulative years of experience in public office overseeing education systems around the world.
The Atlantis Group will act as an advisory body to education ministries around the world who are dealing with issues relating to education in their own country, drawing upon the views and experiences of members to provide the highest quality expertise and recommendations.
The group will meet at the GESF every year and on at least one other occasion annually. In addition, individual members and small sub-groups may be asked to conduct further work throughout the year – such as visiting countries at the request of education ministries that request advice.
The group will be advised by Irina Bokova (Director-General, UNESCO); Andreas Schleicher (Director of Education and Skills, OECD); and Professor Fernando Reimers (Faculty Director, International Education Policy, at Harvard University). The Varkey Foundation, who established the GESF and the Global Teacher Prize, will provide the secretariat for the group.
Initially, the group will undertake a year-long piece of work considering the issue of the future of education leadership at all levels.
The topic has been selected because the ability of any education system to deliver on the ambitions which governments, teachers, donors, students and citizens have for it requires excellent leadership at all levels. The challenge only grows as education systems around the world face increasingly complex issues, new challenges and opportunities such as technological advancement.
In addition, the group will consider the issue of political leadership. Education Ministers often have no specific expertise of their brief before taking up office and have little or no time to undergo training or preparation, meaning it is even more important that there is a shared understanding on how to be an effective leader of a national education system. The unique membership of the Atlantis Group makes this element of study particularly of interest.
Vikas Pota, Chief Executive of the Varkey Foundation, said:
"Education is constantly evolving and we can learn from the experiences of the past in terms of what worked, what didn't and how we can use that knowledge to better develop the education systems of the future.
This it the first time that such a group has been formed and it can have a powerful impact on current global education debates. Members of the group have deep experience, unique perspectives and can speak freely as they're no longer tied to particular Government positions. We look forward to seeing their recommendations."
Image used for represemtational purpose only
Bill Gates announces top ten finalists for Varkey Foundation's Global Teacher Prize 2018
In a special video message announcing the top ten finalists, philanthropist Bill Gates paid a powerful tribute to the work of teachers around the world.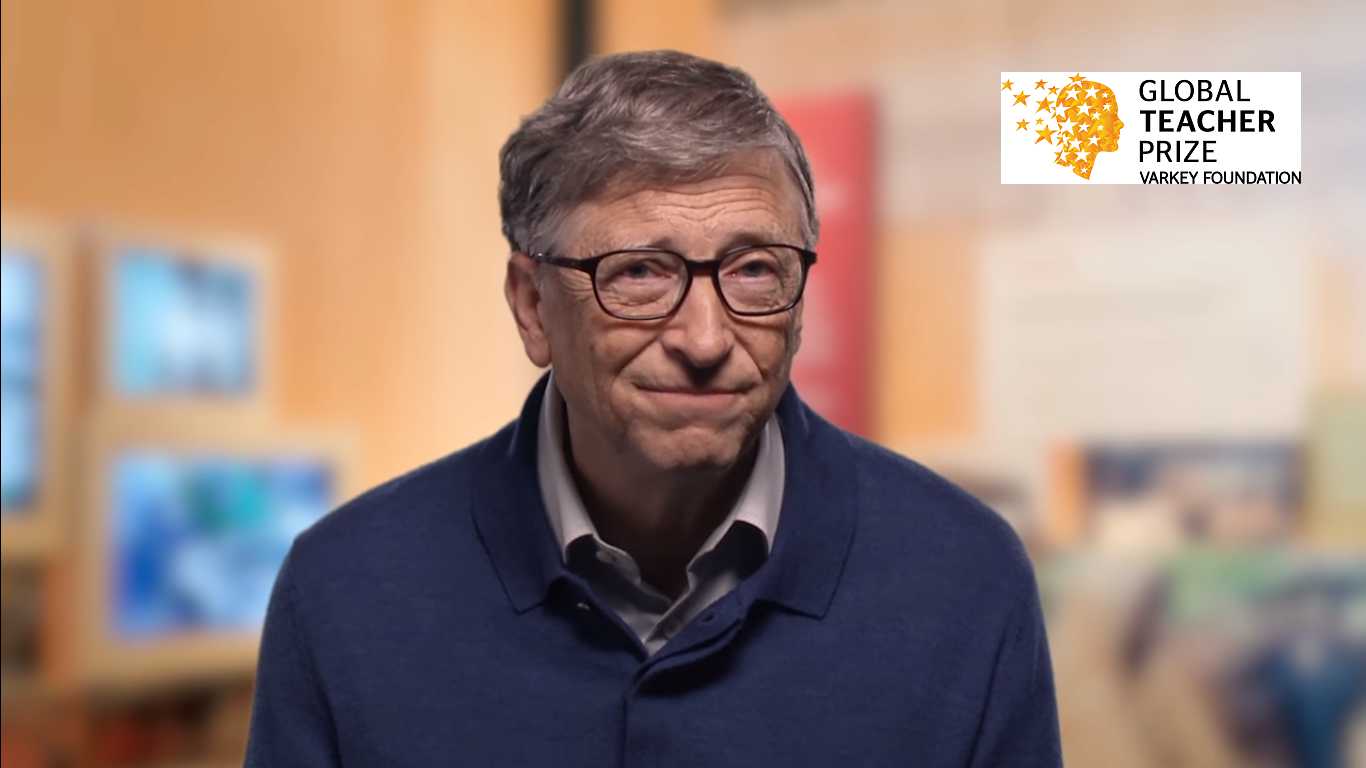 The top 10 finalists for the Varkey Foundation Global Teacher Prize 2018 were announced today at globalteacherprize.org. Now in its fourth year, the US$1 million award is the largest prize of its kind.
In a special video message announcing the top ten finalists, philanthropist Bill Gates paid a powerful tribute to the work of teachers around the world. He said:
"When you think about what drives progress and improvement in the world, education is like a master switch—one that opens up all sorts of opportunities for individuals and societies."
"And research has shown that having a great teacher can be the most important factor that determines whether students get a great education."
"Finalists were selected based on a rigorous set of criteria, including their proven effectiveness in inspiring students and helping them learn."
"Just as important, these teachers are leaders who have innovated in the classroom and mentored their colleagues."
"They have demonstrated the kind of collaboration—teachers and schools working together—that can give all students the opportunity to get a great education".
The 10 finalists for the Global Teacher Prize 2018 are:
Nurten Akkuş a pre-school teacher and principal at Ayvacık Pre-School, Samsun, Turkey;
Marjorie Brown, who teaches history at Roedean School, Johannesburg, South Africa;
Luis Miguel Bermudez Gutierrez, a social science teacher at the Colegio Gerardo Paredes IED, Bogotá, Colombia;
Jesus Insilada, who teaches English and creative writing at Caninguan National High School in Lambunao, Iloilo, Philippines;
Glenn Lee, an engineering and technology teacher from Waialua High & Intermediate School, Waialua, Hawaii, United States;
Diego Mahfouz Faria Lima, director of Darcy Ribeiro Municipal School, in São José do Rio Preto, São Paulo, Brazil;
Koen Timmers, a lecturer at PXL university college in Hasselt and a computer science teacher at CVO De Verdieping school in Heusden-Zolder, Belgium;
Eddie Woo, a mathematics teacher from Cherrybrook Technology High School, Sydney, Australia;
Andria Zafirakou, an art and textiles teacher from Alperton Community School, Brent, London, United Kingdom;
Barbara Anna Zielonka, an English teacher at Nannestad High School, Norway.
The finalists have been selected from over 30,000 nominations and applications from 173 countries around the world. The Global Teacher Prize was set up to recognize one exceptional teacher who has made an outstanding contribution to the profession as well as to shine a spotlight on the important role teachers play in society. By unearthing thousands of stories of heroes that have transformed young people's lives, the prize hopes to bring to life the exceptional work of millions of teachers all over the world.
The top 10 have been narrowed down from a top 50 shortlist that was announced in December 2017. By highlighting their stories the Varkey Foundation hopes that the public will be able to join in passionate debates about the importance of teachers. The winner will be announced at the Global Education and Skills Forum in Dubai on Sunday 18 March 2018.
Sunny Varkey, founder of the Varkey Foundation and the Global Teacher Prize, said:
"I want to congratulate the top 10 finalists who have made it through from such a huge number of talented and dedicated teachers. I hope their stories will inspire those looking to enter the teaching profession and also shine a powerful spotlight on the incredible work teachers do all over the world every day.
"The thousands of nominations and applications we received from every corner of the planet is testimony to the achievements of teachers and the enormous impact they have on all of our lives".
The original top 50 shortlisted teachers were narrowed down to ten finalists by a Prize Committee. The winner will be chosen from this 10 by the Global Teacher Prize Academy. All 10 finalists will be invited to Dubai for the Award ceremony at the Global Education and Skills Forum (GESF) on Sunday 18 March, where the winner will be announced live on stage in a red carpet gala event which is beamed around the world.
Further information about the top 10 finalists will be available from Wednesday 14 February here: http://www.globalteacherprize.org.
To join the conversation online follow #TeachersMatter on: https://twitter.com/TeacherPrize and https://www.facebook.com/teacherprize.
Source – Global Teacher Prize & Varkey Foundation