New former education ministers group to advise governments on global education challenges
A new expert group comprising 20 former Education Ministers and Heads of State, that will provide advice on global education issues to current governments, was launched today at the Global Education & Skills Forum (GESF) 2017.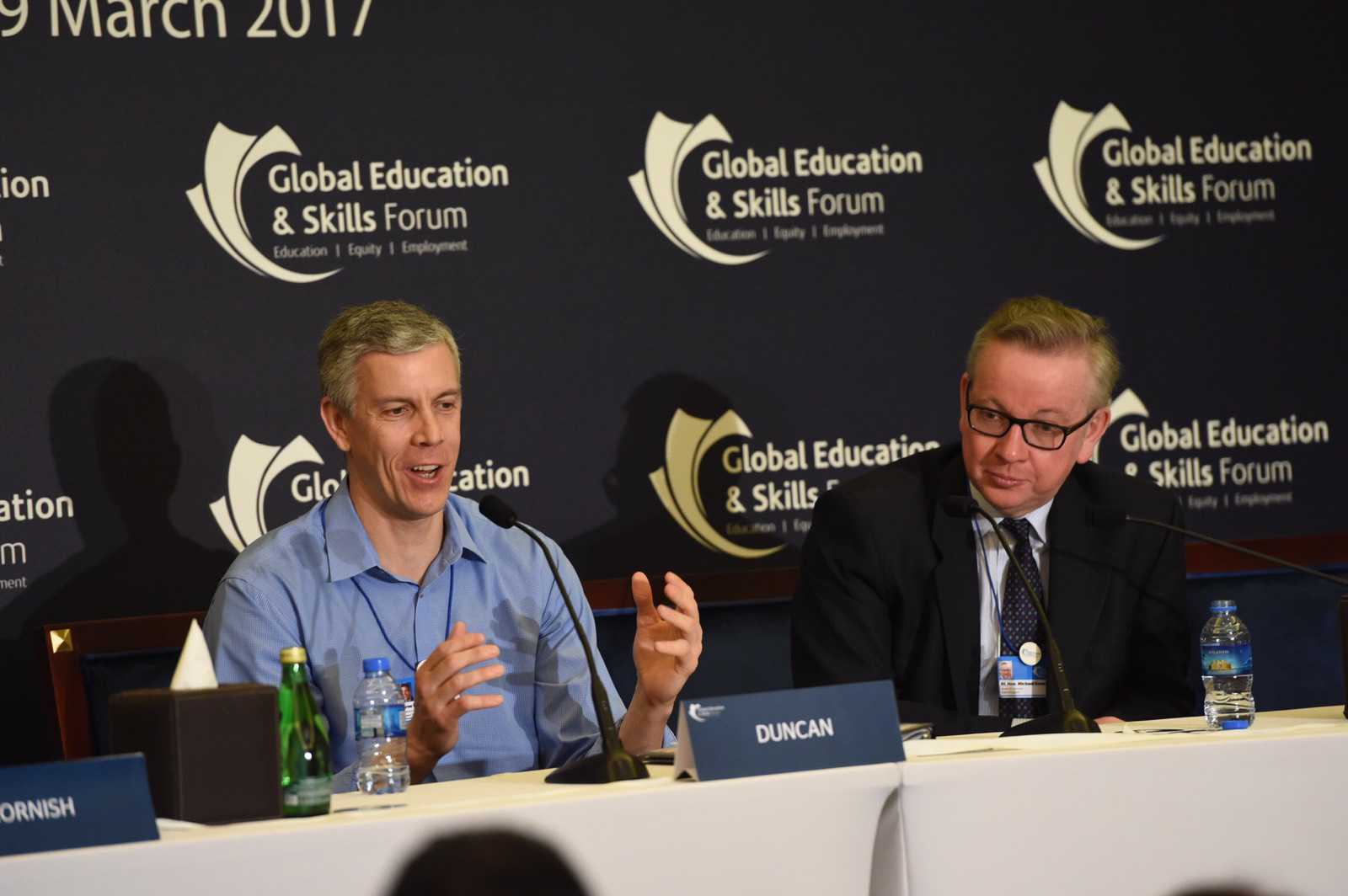 A new expert group comprising 20 former Education Ministers and Heads of State, that will provide advice on global education issues to current governments, was launched today at the Global Education & Skills Forum (GESF) 2017.
The group is meeting for the first time at the GESF, and is being named after the location of its first meeting: The Atlantis Palm in Dubai on 18-19 March 2017.
The founding principle of the group is "to bring together the skills and experiences of former Ministers of Education and interested former Heads of State across the world to help address ongoing challenges in global education." Members of the globally-diverse group include Arne Duncan, former US Secretary of Education under President Obama; former UK Education Secretary Michael Gove; former Greek President George Papandreou; former Lebanese Minister Elias Bou Saab; and former Peruvian Minister and incoming Head of the World Bank Education team Jaime Saveedra.
Together, the Atlantis Group has more than 65 cumulative years of experience in public office overseeing education systems around the world.
The Atlantis Group will act as an advisory body to education ministries around the world who are dealing with issues relating to education in their own country, drawing upon the views and experiences of members to provide the highest quality expertise and recommendations.
The group will meet at the GESF every year and on at least one other occasion annually. In addition, individual members and small sub-groups may be asked to conduct further work throughout the year – such as visiting countries at the request of education ministries that request advice.
The group will be advised by Irina Bokova (Director-General, UNESCO); Andreas Schleicher (Director of Education and Skills, OECD); and Professor Fernando Reimers (Faculty Director, International Education Policy, at Harvard University). The Varkey Foundation, who established the GESF and the Global Teacher Prize, will provide the secretariat for the group.
Initially, the group will undertake a year-long piece of work considering the issue of the future of education leadership at all levels.
The topic has been selected because the ability of any education system to deliver on the ambitions which governments, teachers, donors, students and citizens have for it requires excellent leadership at all levels. The challenge only grows as education systems around the world face increasingly complex issues, new challenges and opportunities such as technological advancement.
In addition, the group will consider the issue of political leadership. Education Ministers often have no specific expertise of their brief before taking up office and have little or no time to undergo training or preparation, meaning it is even more important that there is a shared understanding on how to be an effective leader of a national education system. The unique membership of the Atlantis Group makes this element of study particularly of interest.
Vikas Pota, Chief Executive of the Varkey Foundation, said:
"Education is constantly evolving and we can learn from the experiences of the past in terms of what worked, what didn't and how we can use that knowledge to better develop the education systems of the future.
This it the first time that such a group has been formed and it can have a powerful impact on current global education debates. Members of the group have deep experience, unique perspectives and can speak freely as they're no longer tied to particular Government positions. We look forward to seeing their recommendations."
Image used for represemtational purpose only
NIOS celebrates 33rd Foundation Day
Dr. Subhas Sarkar addresses the 33rd Foundation Day Celebrations of NIOS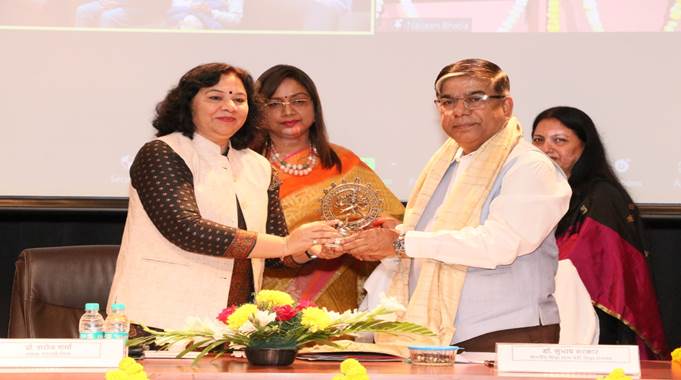 Union Minister of State for Education, Dr. Subhas Sarkar addressed the 33rd Foundation Day Celebrations of NIOS as the Chief Guest.
The function was attended by senior officials of the Ministry of Education, Chairpersons of educational institutions, Heads of Departments, officers, and staff of NIOS. Prof. Naval Kishore Ambasht, former Chairman, of NIOS and Pro-Vice Chancellor, of the Central University of Haryana, Prof. Sushma Yadav graced the occasion.
Dr. Subhas Sarkar in his address appreciated the various programmes and schemes of NIOS and said that NIOS is lighting the lamp of knowledge all over the world. Talking about the Azadi Ka Amrit Mahotsav, he mentioned that today's children will be young people in the age group of 30-40 years on the completion of 100 years of independence and will be responsible for building our nation.
He said that the Ministry of Education has entrusted NIOS with several responsibilities such as developing inclusive education resources, expanding the open and distance education system in states/UTs, translating all courses into more languages as required, creating Indian Knowledge Tradition based courses and propagating Indian culture by translating them into major foreign languages. He also praised the programmes of NIOS enrolling 10 crore adults under 'Basic Literacy Assessment', training of in-service teachers, Gender Green Project, and training in Yoga. He said that Indian Sign Language as a subject at the secondary level has been acknowledged on national and international platforms. He described the launch of an e-library called 'DEEP' by NIOS as a big step forward.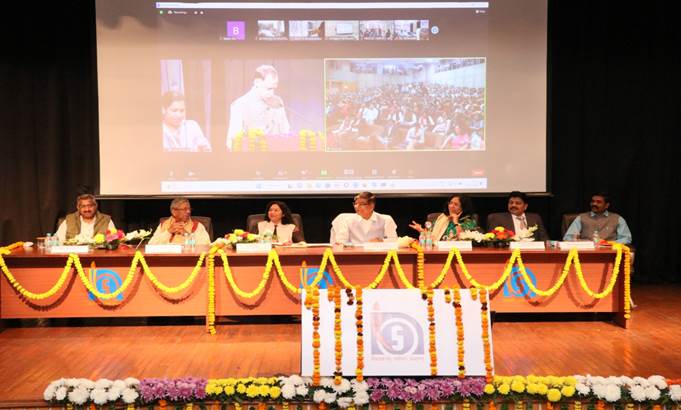 Prof. Saroj Sharma spoke about the journey of 33 years of NIOS and highlighted the special achievements. She said that NIOS is one of the two National Boards of Education under the Ministry of Education, which provides school education through Open and Distance Learning (ODL) for secondary, senior secondary, and vocational education. She elaborated on the role of NIOS in the field of education, efforts being made by NIOS for the successful implementation of the New Education Policy, Virtual Open School, Digital Library (DEEP), NEPIA Project, MoU with Ministry of Defence for Agniveer Project, setting up of Mukta Kaushal Kendras and subjects offered under Indian knowledge Tradition.
It was also conveyed by her that a curriculum called 'Aarambhika' is being developed by NIOS for catering to the Indian Diaspora.
A documentary based on the journey of 33 years of educational endeavours of NIOS was presented on the occasion. In this documentary, 'All England Badminton winner Pullela Gopichand said that most of the players in his badminton academy are getting an education from NIOS.
NIOS alumni, Ms. Niranjana and Vinod Kumar Chaudhary were also felicitated on the occasion. Shri Vinod Kumar said that only due to his education in NIOS, he was able to get the credit of making the Guinness Book of World Records 10 times (8 in Typing and 2 in sports). A proud learner of NIOS, Ms. Niranjana is a successful ventriloquist. Prof. N. K. Ambasht, former Chairman, NIOS said that in this age of technology, innovations must lead to developing 'standalone' courses for the Indian Diaspora, to achieve the goals of the National Education Policy- 2020. Pro-Vice Chancellor, Prof. Sushma Yadav said that the role of NIOS increases in the light of New Education Policy. NIOS has such potential that the institute will be able to achieve the ambitious goals of National Education Policy 2020 in the coming years.
The half-yearly magazine of NIOS 'Pragyan' was released by Dr. Subhas Sarkar on this occasion.