More than 500 local and international companies exhibiting at GESS Dubai 2019
More than 500 local and international companies exhibiting at the event being held from February 26th –28th have introduced hundreds of the new products that aim to make learning more efficient and empower both teachers and students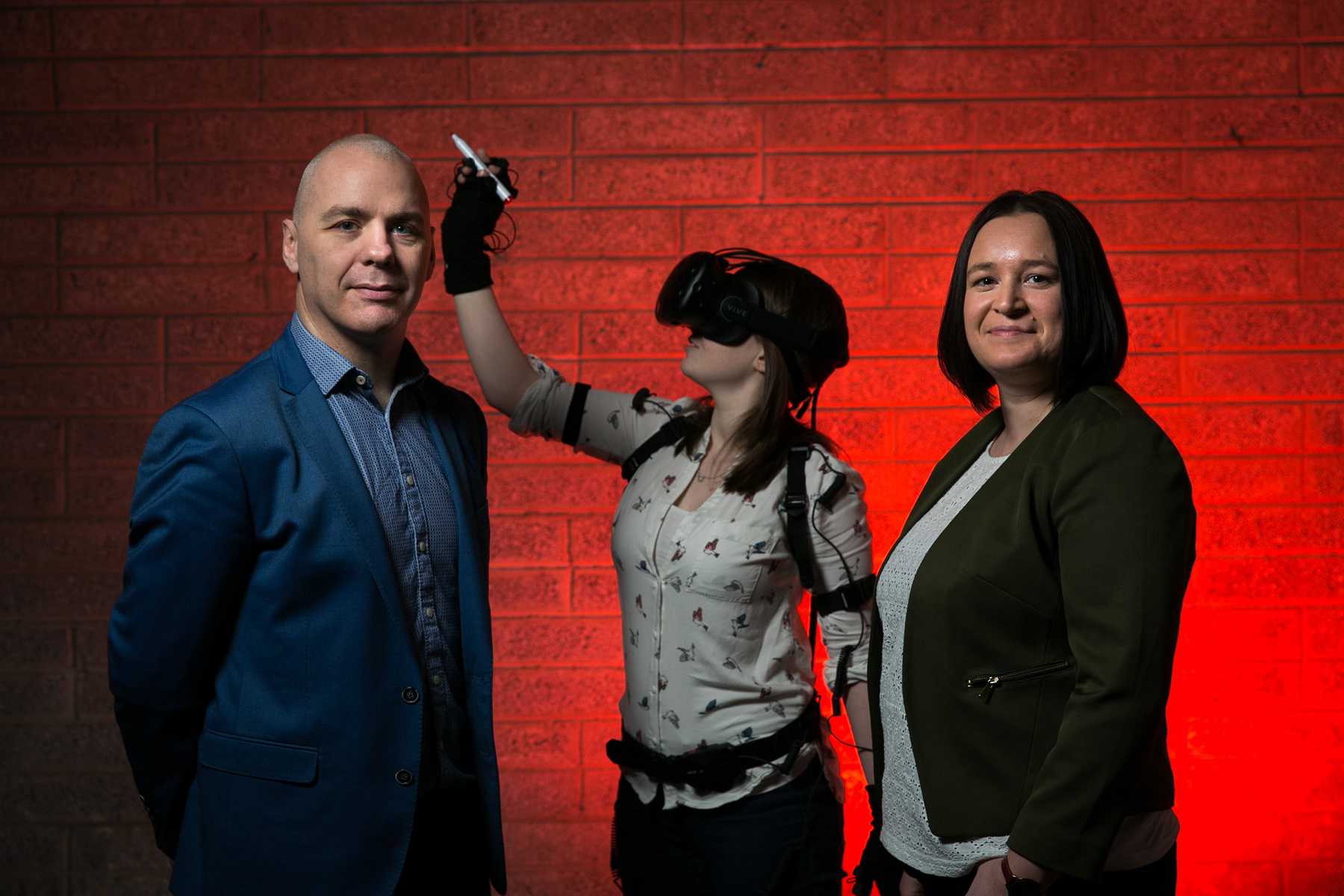 To ensure that the graduates from the UAE remain future-proofed against the rapidly changing demands of the modern workforce, global technology companies have come up with new products that will boost learning process at the educational institutions in the Gulf country.
More than 500 local and international companies exhibiting at the Global Educational Supplies and Solutions (GESS) being held from February 26th –28th have introduced hundreds of the new products that aim to make learning more efficient and empower both teachers and students.
Here are some of the key products launched by the leading companies on the first day of GESS 2019 — one of the largest education expos in the world that is expected to see over 15,000 of education professionals from 92 countries at the three-day event.
Immersive VR Education unveils ENGAGE Platform
Irish virtual/augmented reality (VR/AR) software firm Immersive VR Education (IVRE), showcased its latest offering to the virtual reality education market when it exhibited its ENGAGE Platform at the GESS Dubai Education Expo. ENGAGE is an online virtual social learning and presentation platform. It is a powerful virtual reality collaboration and creation tool, allowing educators and corporate trainers to host meetings, classes, private tutorials, training sessions and presentations with people from all over the world, participating in a safe, virtual, multi-user environment.
"ENGAGE is at the cutting edge of this technology's usage in the education sector. It is uniquely placed to do two things. Firstly, help educators visualise how technology can positively impact their profession and their ability to influence students' participation and performance and secondly, become synonymous with education and training technology, in the 'learning space' which can be applied anywhere – whether it is in an interactive museum, a second level school, a university, or a corporate training setting," said VR Education CEO and Co-founder David Whelan.
Pi-Top
At the GESS 2019, Pi-Top launched a new modular computer in the form of the pi-top [4] which is powered by the awesome Raspberry Pi mini PC and has been designed to easily connect to other PCs such as Windows, Macs, Chromebook's and more. It also works out of the box with your existing screens, keyboards and mice, as well as the companies' new wireless keyboard and HD touch screen.
Duncan Kemp, International Business Development Manager for EMEA/APAC at Pi-Top, said the company launched this new model earlier this year in London and here is the Middle East launch at GESS 2019. Kemp mentioned that more than 2,000 schools are using this product in over 80 countries. Edutech Middle East represents Pi-Top in the region. Its director Faisal Karim said several private schools use Pi-Top in the UAE.
Alef Education
Alef Education, an education technology company based in the UAE, is also one of the key exhibitors at GESS. The company launched an Alef Parents/Guardians App at the show. Its benefits include parents get immediate and relevant feedback to support their child's learning journey such as their child's learning gaps which allows them to provide appropriate support to aid their learning and also parents receive immediate feedback from teachers. Alef Education also introduced '100 initiatives' at GESS 2019. It says be among the first 100 schools to sign up and with Alef Education and enjoy pioneer benefits. Top four benefits are ongoing onsite training, experiential learning, IT and digital transformation support and blend with Alef Certification.
LEGO Education / Atlab
Lego Education on the first day of GESS 2019 launched a couple of new things including 'Coding Express' for primary education. This intuitive solution brings students all aboard to learn the basic language of the digital age in a creative way. Coding Express combines digital and physical elements like action bricks and switches to introduce early learning students to coding concepts like sequencing, looping, and conditional coding. Nilesh Korgaonkar, CEO of Atlab, said, that students will learn collaboration, language, critical thinking skills, and more as they explore and create play scenarios using a classic train set." The company is also showcasing KUBO – a screen-free coding, as easy as solving a puzzle, for students aged 4-10 years.
Learn&Go goes international
Learn&Go, the French start-up that created a world-leading digital writing application using a tablet and stylus, has announced that it will launch an international version of Kaligo in English in March. This will be followed by the launch of exercises exclusively designed for children with dyslexia in September 2019. The pre-launch of Kaligo in English-speaking countries has been positively received, with the nomination of Kaligo as a finalist for the BETT Awards 2019 (British Educational Training and Technology).
Sennheiser empowers hearing-impaired students
Sennheiser, while engaging with regional universities at GESS Dubai 2019 — demonstrated its WiFi-based MobileConnect system for accessible hearing in classrooms. "We have a clear objective of being the preferred choice of audio brand for Universities worldwide. Our systems are designed to save time, costs and trouble by offering integrated, scalable solutions that are easy to operate and maintain, letting lecturers focus on imparting knowledge while we handle the rest," said Mig Cardamone, Director of Sales and Marketing at Sennheiser Middle East.
Texthelp showcases classroom innovations
Texthelp — a world leader in literacy, language learning and now STEM software — presented the latest additions to its award-winning family of assistive tech solutions for schools and colleges at GESS Dubai 2019. The company's Read&Write is one of the world's most popular literacy and learning support solutions with over 18 million users across 182 countries. And thanks to the recent additions of an Arabic version, Check It, Data Desk and Exam Mode, Read&Write now provides even more supports to students and teachers alike.
Robotix unveils Robobricks for children
Robotix announced the global launch of Robobricks for kids ages 4 and above, at the GESS Dubai 2019. Robobricks is a screen-free interactive robotic construction toy bringing moments of magic to a child's playtime. Kids ages 4+, can build & code, bringing robots to life with motors, CPU, Sensors, Wand, coding chips, Audio Sound block, LED Light block using Origami & paper craft and with Duplo (Morphun) Lego bricks. Robotix is also the creator of Phiro educational Robots for children ages 4 to 18. Phiro was successfully crowdfunded on Kickstarter and was recognized by Intel USA as one of "America's Greatest Makers".
BenQ's Future-Proof ClassroomCare & DustGuard Pro Technology
BenQ, the global leader in innovation, technology and display solution featured its latest cloud-based collaboration and Interactive solutions for classroom learning at GESS 2019. The educational professionals and visitors witnessed a healthy learning journey with BenQ's Future-Proof and ClassroomTM Technology that includes Premium Interactive Flat Panels (IFPs) and BlueCoreTM Dustproof Laser Projectors empowering innovation, integration and intelligence that enables the students to lead the world in the Digital Era by learning in a safer and healthier environment.
UNESCO Launches 2020 State of the Education Report for India: Vocational Education First
The second edition of the State of Education Report focuses on technical and vocational education and training (TVET).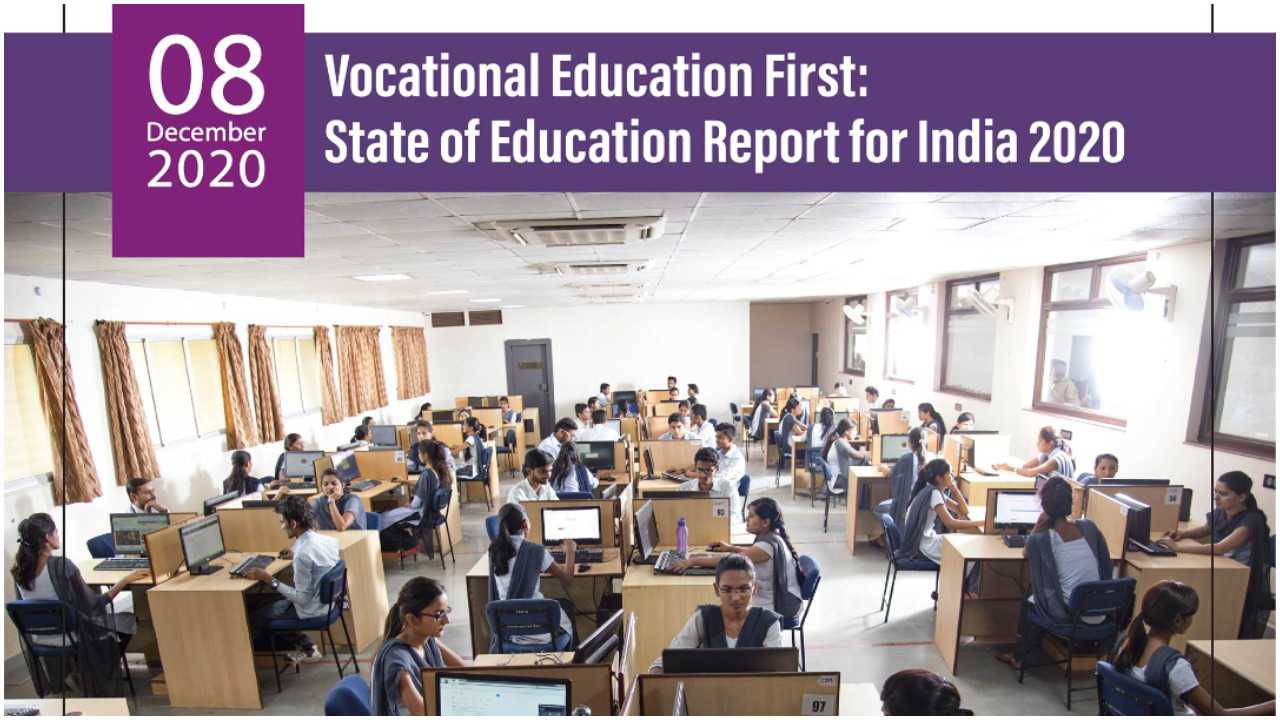 New Delhi, 3 December: The 'State of the Education Report for India 2020: Technical and Vocational Education and Training (TVET) ' was launched virtually today by UNESCO New Delhi, with over 400 attendees, including representatives from the government, civil society, academia, partners and youth.
The second edition of the State of Education Report focuses on technical and vocational education and training (TVET). India's often cited demographic dividend, the aspirations of its youth and the skill requirements of the growing economy – all hinge on a well-functioning TVET system for achieving an inclusive and equitable growth that will propel the country to the next phase of socio-economic development. The report aims to support the Government of India which has already announced skills development as a key national priority under the Skill India Mission.
"The Report identifies TVET as a key tool for recovery and rehabilitation through a rapid response system of skilling, upskilling and re-skilling. Despite the challenges, the global COVID-19 pandemic has provided an opportunity to expand the digitalization of vocational education and training ensuring the use of distance learning and digital tools", said Eric Falt, UNESCO New Delhi Director.
"With the recent launch of the National Education Policy (NEP) 2020, the relevance of this report is enhanced further as it provides useful inputs for implementing the ideas proposed in the 2020 NEP. I hope this publication will enable cross-learning among the multiple stakeholders of the vast vocational education ecosystem and adoption of best practices," said Shri Ramesh Pokhriyal 'Nishank', Hon'ble Minister of Education, Government of India.
"Our Ministry is making continuous efforts to enable social justice and livelihoods through quality lifelong learning opportunities for all. This report, I am sure will provide useful guidance and promising practices towards our endeavour and ongoing efforts towards the achievement of the Skill India mission", said Shri Mahendra Nath Pandey, Hon'ble Minister of Skill Development and Entrepreneurship, Government of India.
As a technical and financial partner to UNESCO's TVET State of the Education Report 2020, the American India Foundation aims to build upon its strong legacy of education and livelihood programmes for India's youth and women, through remote learning and virtual skilling methods, thereby aligning with the National Education Policy 2020. A rapidly evolving employment landscape, brought on by the COVID-19 pandemic, has necessitated that skilling is reoriented towards the needs of the hour", said Mathew Joseph, AIF's India Country Director.
With an in-depth analysis of the current state of TVET in India highlighting next practices and recommendations, the report aims to serve as a reference tool for enhancing and influencing the policies and programs related to skills development in India. It can be used by TVET practitioners, policymakers, private sector and donor agencies for planning future engagements in the TVET sector in India.
India is at an exciting stage today, having made considerable progress towards its goal of creating a skilled workforce of 110 million people by 2022, as stated in the National Policy of Skill Development and Entrepreneurship (NPSDE), released in 2015 [NPSDE 2015]. It is presently training 10 million1 youth annually through the many schemes that are ongoing.
The Report provides an overview of the present capacity for TVET provision through short-term and long-term courses, by the state as well as non-state actors, and also through educational institutions such as schools, colleges and universities. It discusses previous education policies and the approach to TVET provision in the light of the priorities of the country as reflected in NEP 2020, as also the priorities that have come with the adoption of the 2030 Agenda for Sustainable Development of the United Nations (UN).
Finally, in order to achieve evidence-based results, the Report outlines a set of ten recommendations that should be adopted to help achieve the stated vision for TVET in the country. These include critical recommendations for informal workers who make up the largest portion of India's workforce. In particular, the Report makes important recommendations towards preserving and promoting India's vast reserves of tangible and intangible cultural heritage, an activity that can create livelihoods for large numbers of its citizens and also instil a sense of pride and ownership among the youth.
The ten recommendations are:
· Place learners and their aspirations at the centre of vocational education and training programmes
· Create an appropriate ecosystem for teachers, trainers and assessors
· Focus on upskilling, re-skilling and lifelong learning
· Ensure inclusive access to TVET for women, differently-abled and disadvantaged learners
· Massively expand the digitalization of vocational education and training
· Support local communities to generate livelihoods by engaging in the preservation of tangible and intangible cultural heritage
· Align better with the 2030 Agenda for Sustainable Development
· Deploy innovative models of financing TVET
· Expand evidence-based research for better planning and monitoring
· Establish a robust coordinating mechanism for inter-ministerial cooperation
The substance of the Report has been developed by an experienced team of researchers from the Tata Institute of Social Sciences, Mumbai, under the guidance of UNESCO New Delhi. The technical and financial partner — American India Foundation (AIF), is a leading not-for-profit organization committed to improving the lives of India's underprivileged, with a special focus on women, children, and youth.
As part of the launch, the media will have access to the following audio-visual products that include:
Note to the Editors:
The State of the Education Report for India is one of UNESCO New Delhi's flagship reports to be published annually. Its main objective will be to monitor progress towards the education targets in the Sustainable Development Goals (SDGs).
UNESCO has developed a Strategy for TVET (2016-2021) in alignment with Sustainable Development Goal 4 and the Education 2030 Framework for Action to strengthen TVET systems of Member States and advance youth employment, access to decent work, entrepreneurship and lifelong learning opportunities in specific national contexts.
The TVET Strategy for 2016 – 2021 has three priority areas:
· Fostering youth employment and entrepreneurship
· Promoting equity and gender equality
· Facilitating the transition to green economies and sustainable societies
About UNESCO:
UNESCO is the United Nations Educational, Scientific and Cultural Organization. It seeks to build peace through international cooperation in Education, the Sciences and Culture. UNESCO's programmes contribute to the achievement of the Sustainable Development Goals defined in Agenda 2030, adopted by the UN General Assembly in 2015.
In this spirit, UNESCO develops educational tools to help people live as global citizens free of hate and intolerance. UNESCO works so that each child and citizen has access to quality education. By promoting cultural heritage and the equal dignity of all cultures, UNESCO strengthens bonds among nations. UNESCO fosters scientific programmes and policies as platforms for development and cooperation. UNESCO stands up for freedom of expression, as a fundamental right and a key condition for democracy and development. Serving as a laboratory of ideas, UNESCO helps countries adopt international standards and manages programmes that foster the free flow of ideas and knowledge sharing.