More than 500 local and international companies exhibiting at GESS Dubai 2019
More than 500 local and international companies exhibiting at the event being held from February 26th –28th have introduced hundreds of the new products that aim to make learning more efficient and empower both teachers and students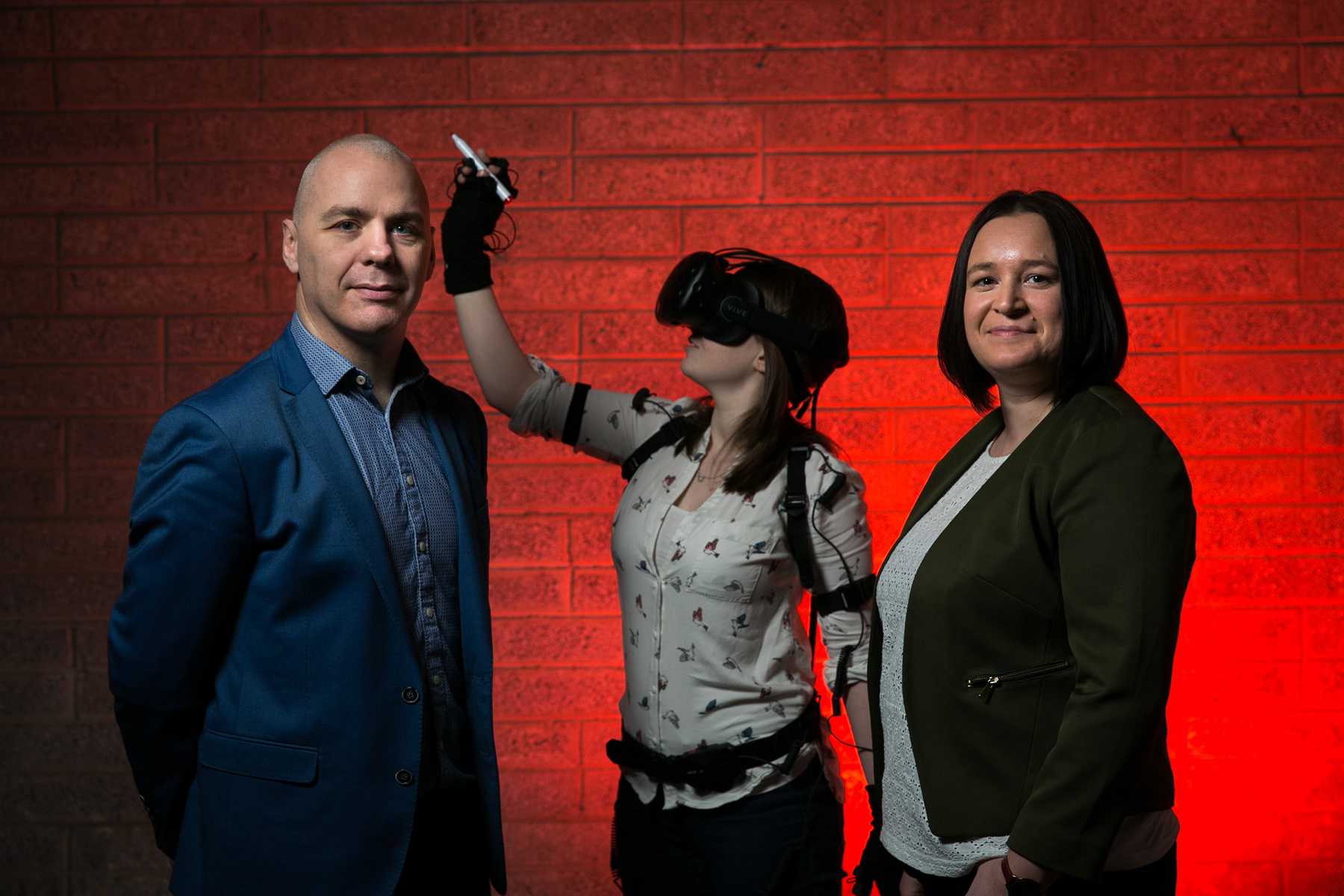 To ensure that the graduates from the UAE remain future-proofed against the rapidly changing demands of the modern workforce, global technology companies have come up with new products that will boost learning process at the educational institutions in the Gulf country.
More than 500 local and international companies exhibiting at the Global Educational Supplies and Solutions (GESS) being held from February 26th –28th have introduced hundreds of the new products that aim to make learning more efficient and empower both teachers and students.
Here are some of the key products launched by the leading companies on the first day of GESS 2019 — one of the largest education expos in the world that is expected to see over 15,000 of education professionals from 92 countries at the three-day event.
Immersive VR Education unveils ENGAGE Platform
Irish virtual/augmented reality (VR/AR) software firm Immersive VR Education (IVRE), showcased its latest offering to the virtual reality education market when it exhibited its ENGAGE Platform at the GESS Dubai Education Expo. ENGAGE is an online virtual social learning and presentation platform. It is a powerful virtual reality collaboration and creation tool, allowing educators and corporate trainers to host meetings, classes, private tutorials, training sessions and presentations with people from all over the world, participating in a safe, virtual, multi-user environment.
"ENGAGE is at the cutting edge of this technology's usage in the education sector. It is uniquely placed to do two things. Firstly, help educators visualise how technology can positively impact their profession and their ability to influence students' participation and performance and secondly, become synonymous with education and training technology, in the 'learning space' which can be applied anywhere – whether it is in an interactive museum, a second level school, a university, or a corporate training setting," said VR Education CEO and Co-founder David Whelan.
Pi-Top
At the GESS 2019, Pi-Top launched a new modular computer in the form of the pi-top [4] which is powered by the awesome Raspberry Pi mini PC and has been designed to easily connect to other PCs such as Windows, Macs, Chromebook's and more. It also works out of the box with your existing screens, keyboards and mice, as well as the companies' new wireless keyboard and HD touch screen.
Duncan Kemp, International Business Development Manager for EMEA/APAC at Pi-Top, said the company launched this new model earlier this year in London and here is the Middle East launch at GESS 2019. Kemp mentioned that more than 2,000 schools are using this product in over 80 countries. Edutech Middle East represents Pi-Top in the region. Its director Faisal Karim said several private schools use Pi-Top in the UAE.
Alef Education
Alef Education, an education technology company based in the UAE, is also one of the key exhibitors at GESS. The company launched an Alef Parents/Guardians App at the show. Its benefits include parents get immediate and relevant feedback to support their child's learning journey such as their child's learning gaps which allows them to provide appropriate support to aid their learning and also parents receive immediate feedback from teachers. Alef Education also introduced '100 initiatives' at GESS 2019. It says be among the first 100 schools to sign up and with Alef Education and enjoy pioneer benefits. Top four benefits are ongoing onsite training, experiential learning, IT and digital transformation support and blend with Alef Certification.
LEGO Education / Atlab
Lego Education on the first day of GESS 2019 launched a couple of new things including 'Coding Express' for primary education. This intuitive solution brings students all aboard to learn the basic language of the digital age in a creative way. Coding Express combines digital and physical elements like action bricks and switches to introduce early learning students to coding concepts like sequencing, looping, and conditional coding. Nilesh Korgaonkar, CEO of Atlab, said, that students will learn collaboration, language, critical thinking skills, and more as they explore and create play scenarios using a classic train set." The company is also showcasing KUBO – a screen-free coding, as easy as solving a puzzle, for students aged 4-10 years.
Learn&Go goes international
Learn&Go, the French start-up that created a world-leading digital writing application using a tablet and stylus, has announced that it will launch an international version of Kaligo in English in March. This will be followed by the launch of exercises exclusively designed for children with dyslexia in September 2019. The pre-launch of Kaligo in English-speaking countries has been positively received, with the nomination of Kaligo as a finalist for the BETT Awards 2019 (British Educational Training and Technology).
Sennheiser empowers hearing-impaired students
Sennheiser, while engaging with regional universities at GESS Dubai 2019 — demonstrated its WiFi-based MobileConnect system for accessible hearing in classrooms. "We have a clear objective of being the preferred choice of audio brand for Universities worldwide. Our systems are designed to save time, costs and trouble by offering integrated, scalable solutions that are easy to operate and maintain, letting lecturers focus on imparting knowledge while we handle the rest," said Mig Cardamone, Director of Sales and Marketing at Sennheiser Middle East.
Texthelp showcases classroom innovations
Texthelp — a world leader in literacy, language learning and now STEM software — presented the latest additions to its award-winning family of assistive tech solutions for schools and colleges at GESS Dubai 2019. The company's Read&Write is one of the world's most popular literacy and learning support solutions with over 18 million users across 182 countries. And thanks to the recent additions of an Arabic version, Check It, Data Desk and Exam Mode, Read&Write now provides even more supports to students and teachers alike.
Robotix unveils Robobricks for children
Robotix announced the global launch of Robobricks for kids ages 4 and above, at the GESS Dubai 2019. Robobricks is a screen-free interactive robotic construction toy bringing moments of magic to a child's playtime. Kids ages 4+, can build & code, bringing robots to life with motors, CPU, Sensors, Wand, coding chips, Audio Sound block, LED Light block using Origami & paper craft and with Duplo (Morphun) Lego bricks. Robotix is also the creator of Phiro educational Robots for children ages 4 to 18. Phiro was successfully crowdfunded on Kickstarter and was recognized by Intel USA as one of "America's Greatest Makers".
BenQ's Future-Proof ClassroomCare & DustGuard Pro Technology
BenQ, the global leader in innovation, technology and display solution featured its latest cloud-based collaboration and Interactive solutions for classroom learning at GESS 2019. The educational professionals and visitors witnessed a healthy learning journey with BenQ's Future-Proof and ClassroomTM Technology that includes Premium Interactive Flat Panels (IFPs) and BlueCoreTM Dustproof Laser Projectors empowering innovation, integration and intelligence that enables the students to lead the world in the Digital Era by learning in a safer and healthier environment.
Oxford University Press India releases early-year solutions aligned with National Curriculum Framework for Foundational Stages (NCF-FS) and NEP 2020
The flagship OUP titles My Learning Train (pre-primary and primary), Oxford Advantage Little Champ (blended product for beginners and levels 1&2) and New Enjoying Mathematics (grades 1,2) emphasise interactivity-oriented approach conforming to the National Curriculum Framework for Foundational Stages 2022.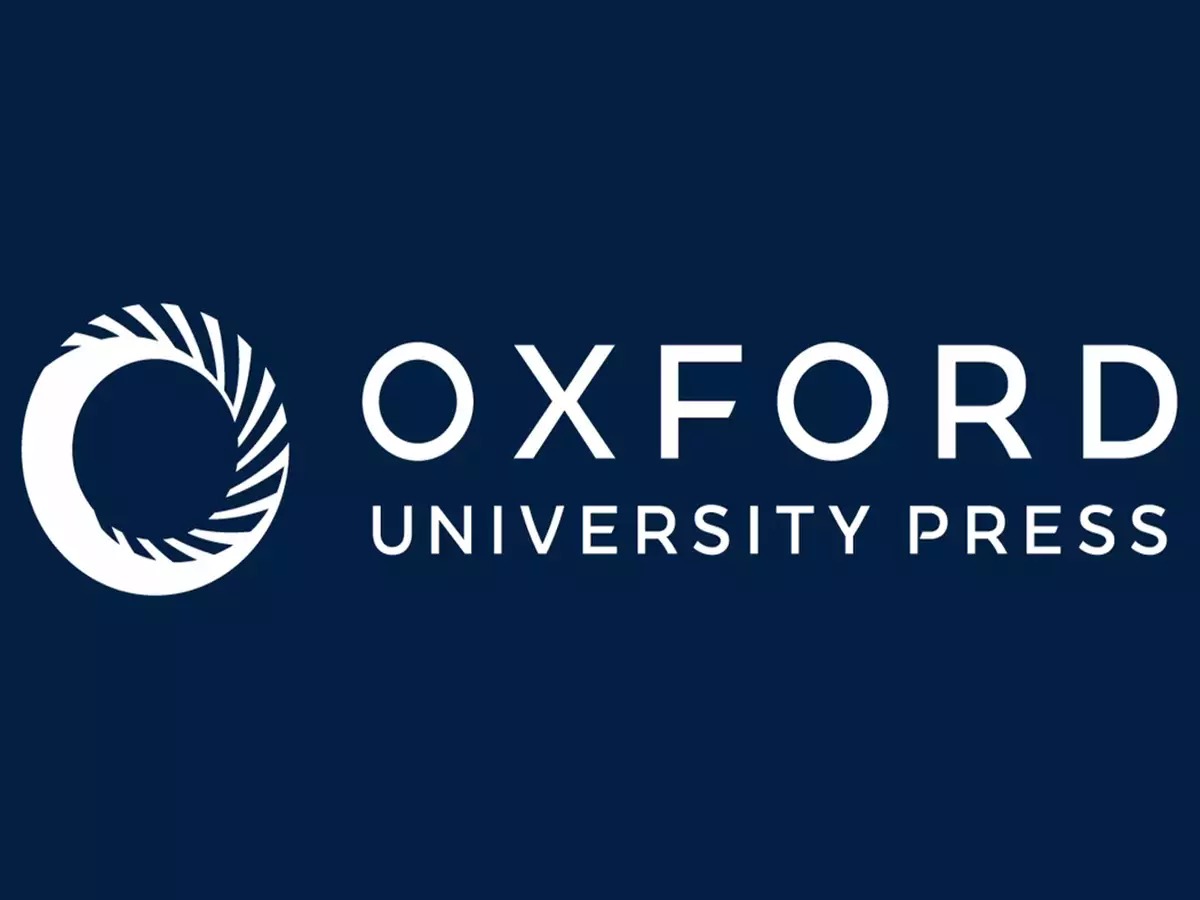 Oxford University Press India (OUP), a department of the prestigious University of Oxford, has released its early-year range of blended solutions conforming to the National Curriculum Framework 2022 for Foundational Stages (NCF-FS) based on the recommendations of the National Education Policy (NEP) 2020.  A leader in the K-8 education segment in India, OUP is one of the first solution providers to launch NCF-FS aligned series of schoolbooks, workbooks and blended products.
The newly designed series of blended products are based on the recommendations of NCF-FS for a seamless developmental continuum for children between the age groups of 3-8 covering Early Childhood Care and Education of the first three years and classes 1 and 2, with teachers as torch bearer of this change. Transitioning to the new curricular and pedagogical structure, the products are available in print and digital (blended) formats to be deployed by the partner schools in the upcoming academic session 2023-24.
Releasing India's first series of NCF-FS aligned solutions, Sumanta Datta, Managing Director, Oxford University Press India, said, "OUP has been instrumental in providing research and pedagogy based high-quality content to the learners. In the last eleven decades of our presence in India, OUP has been trusted for providing meaningful content, learning resources and for extending support to school teachers and parents to offer holistic learning. We welcome the National Curriculum Framework for the Foundational Stage (NCF-FS) and assure that our products would empower teachers and educators to implement the objectives of NEP2020 while incorporating 21st century skills of communication, critical thinking, creativity and collaboration through many of its features."
About the newly released blended solutions:
Oxford Advantage Little Champ is a blended product, available both in print and digital formats.  It follows theme-based approach to help children achieve foundational literacy and numeracy and build general awareness about their surroundings.  For beginners, and levels 1 and 2, Little Champ uses age-appropriate text and illustrations for visual appeal, audio-visuals and storytelling to introduce letters in a fun way, number rhymes for numeral recognition, augment-reality enabled colouring sheets, visual arts and more. Following NCF's five steps learning process Panchaadi, OUP's Little Champ is mapped to the five domains of physical development, socio-emotional and ethical development, cognitive development, language and literacy development.
The interactive training series My Learning Train introduces teachers to Kinolearn and Kinophonics activity-based methodologies developed in India by the author Sonia Relia.  Using easily accessible resources across different regions, this series brings treasure bogies of activities, resource books, workbooks, stories, rhymes, folk tools, rhythms and music, art, games, templates, extended story banks with bilingual stories, flashcards, boardgames, worksheets, finger puppets, posters and much more that help children to comprehend and develop skills across all learning domains and learning styles. It focuses on inherent skill development and learning-by-doing and uses activities to introduce concepts and reinforce learning.
OUP also recently revised its bestselling Mathematics series

–

New Enjoying Mathematics to cover all five levels of the Foundational Stage (3 years of pre-primary, along with grades 1 and 2). The series covers all maths-specific competencies listed in the NCF for the foundational stage.  The series author Aashalata Badami deploys ELPS method (E-experience with concrete objects, L-language, P-picture, S-symbol) for concept-building and incorporates an activity-oriented approach, which aims to remove maths phobia from the minds of young learners. The series emphasises on the cognitive, creative, and physical development of children, using a variety of tools to connect ideas with their immediate world and interests.
The National Curriculum Framework for Foundational Stage (NCF-FS), released in October 2022 marks a paradigm shift in our understanding of education.  It sets clear guidelines towards play and activity-based learning rooted in Indian ethos. NCF-FS recommends a seamless developmental continuum for children between the age groups of 3-8 covering early childhood care and education for the first three years and classes 1 and 2, with teachers as torchbearers of this change.
***
About Oxford University Press
Oxford University Press (OUP) is a department of the University of Oxford. It further affirms the University's objective of excellence in research, scholarship, and education by publishing worldwide. OUP is the world's largest university press with the widest global presence. It publishes in many countries, in more than 40 languages, and in a variety of formats – print and digital. OUP products cover an extremely broad academic and educational spectrum, and it aims to make content available to users in a format that suits them best.
OUP celebrates 110 years of its presence in India. Branching out from publishing – OUP India has emerged as an integrated education services provider.  OUP products cover an extremely broad academic and educational spectrum; publishing for all audiences – from pre-school to secondary level schoolchildren; students to academics; general readers to researchers; individuals to institutions.
Learn more about OUP at www.india.oup.com