Of Beautiful Illustrations & Engaging Text: 5 Books for your Preschooler
ANUSHKA YADAV suggests five books your preschooler would enjoy reading!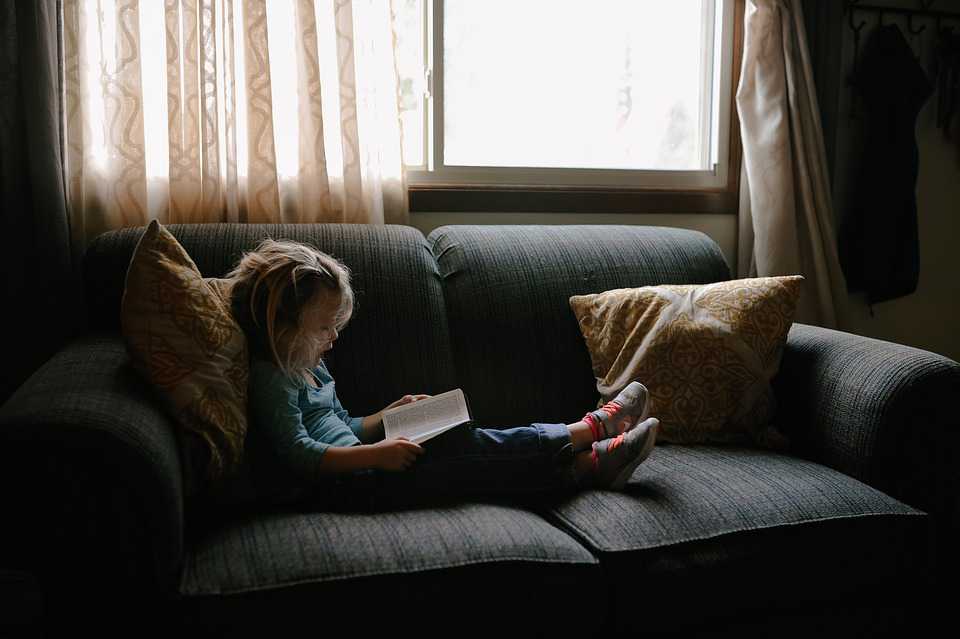 This April give your child a best friend, a book with engaging text and beautiful illustrations.
Welcome to our World by Moira Butterfield with Harriet Lynas
Subtitled "A celebration of children everywhere", this delightful book is full of wonderful illustrations with interesting facts that inquisitive preschoolers adore. The book helps children to learn to say "My name is" in different languages. An interactive book that will leave children glued to their seats as they discover facts like Australian children get to eat sugar sprinkles on toast for breakfast. Preschoolers can wow grown-ups with sayings from around the world such as "Some days honey, some days onions" (you win some, you lose some).
Lots: The Diversity of Life on Earth by Nicola Davies with Emily Sutton
Is your child a young nature lover? Lots: The Diversity of Life on Earth is the perfect book for your preschooler. A beautiful hardback book with almost old-fashioned yet lovely illustrations is guaranteed to become the young reader's best friend. Illustrations by Emily Sutton will attract even the adults to pick up the book. Prepare your mini eco-warrior with some amazing facts about the diversity of the planet that your little one would love.
Zog and the Flying Doctors by Julia Donaldson and Axel Scheffler
After the Gruffalo's child, children's book dream team Julia Donaldson and Axel Scheffler are back with another adventurous book for their young fans. Zog the dragon, Princess Pearl, and Sir Gadabout have taken their adventure to the skies! The flying doctors are on duty while Princess Pearl's uncle, the king, thinks princesses should stay in their towers and embroider cushions all day! Will the team be able to save the king from "orange fever" and his prejudices?
Everything You Need for a Treehouse by Carter Higgins with Emily Hughes
Curated by the magical team of picture book creators Higgins and Hughes, this beautifully illustrated hardback is an ode to outdoor exploration that will make your child want to explore the natural kingdom. A beautiful and delightful bedtime treat, the book is almost like a poem as it journeys through the universal wonder of treehouses. Who wouldn't want to live among the branches after reading this?
Boogie Bear by David Walliams with Tony Ross
The tale of a brown bear and a polar bear, Boogie Bear is a gripping book that introduces the concept of inter-racial harmony in an unlikely but incredible way. The two bears end up realising that their differences are only fur-deep. David Walliams is a magician when it comes to cooking up a sweet and entertaining story and Tony Ross' humorous illustrations deliver the messages with perfection. Pick your copy and enjoy this wonderful story with your preschooler!
Sarala Birla Gyan Jyoti honoured with prestigious 'Climate Action Project School of Excellence' Award
Only 250 schools globally were recognized because of their intense work on climate education in a whole-school approach. The recognition was awarded by Cartoon Network Climate Champions and Climate Action Project.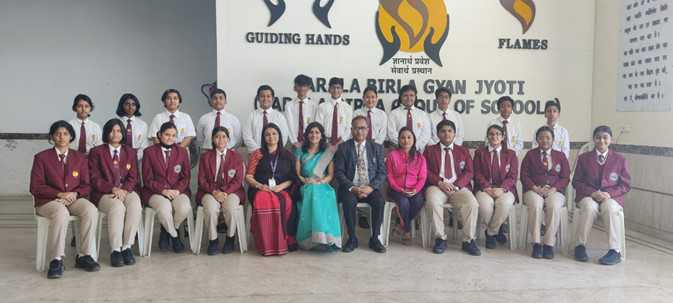 Sarala Birla Gyan Jyoti in Guwahati, India, was awarded the Climate Action Project School of Excellence. Only 250 schools globally were recognized because of their intense work on climate education in a whole-school approach. The recognition was awarded by Cartoon Network Climate Champions and Climate Action Project.
Cartoon Network Climate Champions is a climate change awareness initiative that sets out to inspire kids to take on daily challenges that collectively can make a big difference to the health of our planet. It has been developed in collaboration with WWF, a world-renowned environmental organization.
Climate Action Project is a free, global education project that was launched by Take Action Global, an education non-profit based in the USA, involving 2,700,000 teachers and students across 146 countries. The project aims to help students learn about the climate crisis in authentic ways and disseminate solutions online. The recognized schools submitted their work for the past year and met extensive criteria, including a school-wide commitment to climate education and student solutions.
Sarala Birla Gyan Jyoti has participated in global projects RiseUp4SDGs (India), Let's Be Human, Be One (Serbia), LeapEd Global Learning – Climate Change (Malaysia), the 17 Sustainable Development Goals competitions, implementing the three R's schoolwide and planting gardens in the community, at home and school. Students committed to training to become active Global SDG Ambassadors to raise awareness during virtual Student Hubs with 21 other countries. Students also actively collaborated with students in Brazil, Croatia, South Africa, Sweden and the UK in task-based projects. Currently, all Climate Change projects are student-led.
The selected 250 Climate Action Project Schools of Excellence were announced on 4 November 2021, during Climate Action Day, an annual online live event attended by 250,000 people globally. The event speakers included HRM Prince William, President James Alix Michel, Seychelles, Rick Davis, NASA, Matt Larsen-Daw, WWF, HRM Princess Esmeralda, Belgium, Juan Pablo Celis Garcia, UN Environment Programme, and other world leaders and climate scientists.
The winners were announced by Dan Russell, the voice actor behind several characters in Cartoon Network global hit series The Amazing World of Gumball, and Nandi Bushell, an 11-year-old musician, an influencer, and passionate climate advocate.
Statement by HRM Prince William "We need youth's creativity to repair our planet. We need students to invent and to innovate – to think beyond where we are now and to be optimistic about our future."
Statement by Koen Timmers, Climate Action Project: "Young people have the capacity to do more than learning about climate change. They all can come up with solutions, take small actions, and inspire others to change their lifestyles."
Statement by Dr. Jennifer Williams, Climate Action Project: "Our community of educators has come together in support of climate education for all. We are committed to ensuring students have access to information, ideas, and opportunities to take action for the planet, and, today, these Schools of Excellence are leading the way for the entire world."
Statement by Dr. Diganta Halder, Principal Sarala Birla Gyan Jyoti: "Stopping Climate Change has become a critical issue that needs to be addressed by every human being, but even more importantly in our schools. Students should be aware of Climate Action and the importance of achieving the goals set by the United Nations for peace and prosperity for all by 2030 and to become leaders of impact in the future."