On behest of RTI activist, Delhi govt in talks with NCERT to include RTI Act in school syllabus
With sheer perseverance RTI activist Ajay Kumar from Dudhali, has compelled CM Kejriwal to acknowledge his campaign to include RTI Act in school syllabus. Earlier Ajay received a letter from the CM saying that they have initiated talks with NCERT.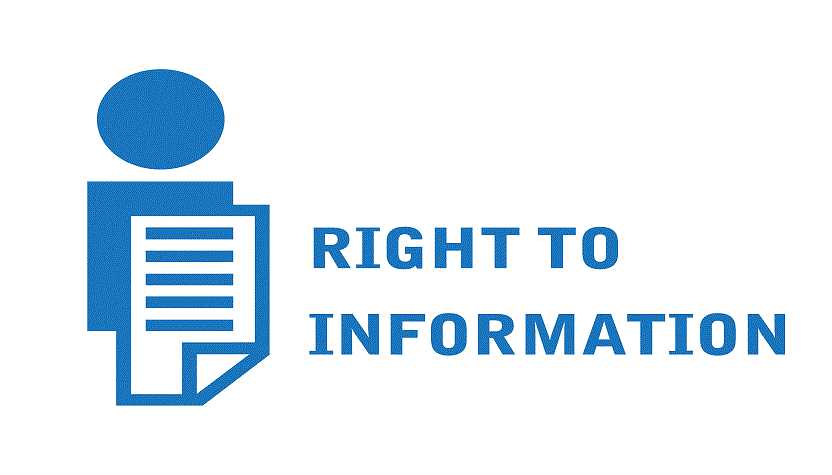 That the Right to Information (RTI) Act is changing lives is a foregone conclusion. Every day we come across tales of empowerment when an ordinary individual decided to use RTI to know what the authorities have been upto. In many instances RTI has worked as a wakeup call, while in others it has brought better education, facilities etc to the under privileged. If the RTI has such a powerful impact, then why isn't anyone talking about formally educating our youth and children in the Act? The hows and whys of the Act are not being communicated to them today.
However, it took only one RTI activist Ajay Kumar from Dudhali village to change all that. After his idea of including RTI in the school curriculum found little local support he wrote to Delhi chief minister Arvind Kejriwal, outlining the importance of teaching about the act to schoolchildren. Kumar's efforts bore fruit when he received a letter from Kejriwal last week, informing him that the matter was being taken up with NCERT.
Kumar said, "I firmly believe that having the RTI Act in school textbooks will help make an entire generation aware of the power of RTI and also the procedure involved. The children of today will be the adults of tomorrow who are better informed and seek transparency."
Kumar, who has been working towards creating RTI awareness since 2008, first started at the local level where he tried to persuade his village and Dehradun to make RTI a part of school syllabus, but he received a cold response. Not one to sit back on his failures, Kumar then wrote to the state government. While the government was quick to appreciate his efforts and replied that it would consider the matter, no concrete promises were made.
Finally, in April this year, Kumar wrote to RTI activist-turned-politician Kejriwal about the importance of including the RTI Act in the school syllabus. "I knew that Arvind Kejriwal would understand the importance of the RTI in the school curriculum," said Kumar. This set the ball rolling and soon letters were being exchanged between the 2 parties which ultimately culminated in the matter being taken up with NCERT.
"I got the official communication last week stating that the Delhi education department has written to NCERT to include the RTI ACT in the school syllabus."
Kumar realized the power of RTI in 2008 when through an RTI query he discovered that ₹ 54 lakh had been earmarked to build a road but no work had been initiated on the project. "After my RTI reply became public, the work started. That is when I realized the power of RTI," said Kumar.
Earlier this month, Kumar had written to the Prime Minister's Office (PMO) to get his village digitally connected and has received a copy of instructions that his village, Dudhali, be provided internet facilities under the PM's Digital India initiative which aims to connect rural areas with high-speed internet networks.
Smile Foundation and Shell Launch STEM Project on Pi Day
The initiative will benefit less-privileged students from government schools.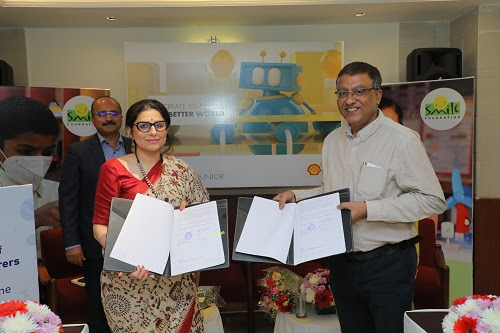 On the occasion of International Pi (π) Day, Smile Foundation and Shell launch 'NXplorers Junior' programme in three Indian states. NXplorers is Shell's global flagship Social Investment STEM (Science, Technology, Engineering, and Mathematics) educational programme aims to benefit over 25,000 children during the first year by enabling them to understand, navigate and address local and global challenges, as underlined in the Sustainable Development Goals (SDGs). NXplorers is also aligned with the National Education Policy 2020 and delivers societal benefits.
The innovative initiative will benefit less-privileged students from government schools and affordable private schools, studying in rural and hard-to-reach areas in the states of Andhra Pradesh, Telangana and Kerala. Its design also includes endeavour to create awareness amongst parents on the importance of STEM education, especially for girl children.
"Shell firmly believes that, provided with the necessary skills and guidance, young people can be a driving force to find sustainable solutions to the major global challenges of our time. Launched in 2018, Shell's global flagship STEM programme NXplorers is aligned with the National Education Policy 2020 that aims to transform India into an equitable and vibrant knowledge society. With the Smile Foundation partnership, we aim to expand this programme to Andhra Pradesh, Kerala, and Telangana and offer young minds the platform to design sustainable solutions to ease the pressure on food, water, and energy," said Ms. Latika Taneja, Head of Corporate Relations – India.
The programme is being rolled out in concurrence with the educational authorities of the respective state governments. Besides students, teachers, parents and communities are involved actively while implementing the programme so that it remains sustainable in the long-term.
"We are excited to roll out this innovative programme in India. We are hopeful that our children will not only leverage STEM education in building their future career but also will grow up and develop leadership ability in finding sustainable solutions in various walks of life," said Mr. Santanu Mishra, Co-founder & Executive Trustee, Smile Foundation.
The NXplorers Juniors will train both 6th and 7th grade students. NXplorers Juniors Level-I course will be delivered through a combination of teacher's guide, PowerPoint slides, and several instructional videos. The facilitator guide will outline the essentials to be covered in each session, exercises, discussion, checkpoint questions, a summary, assessment, and research to be undertaken by students after the session.
The United Nations Sustainable Development Goals (SDGs), exploring SDG Solutions, researching global goals, and developing a challenge and choosing a solution etc. are covered in the NXplorers Juniors Level-1.
NXplorers – Learning for a Life Time, envisions to provide a minimum of 3-5 years of NXplorers exposure to the students at various levels. The objectives include developing strong knowledge and skill set among students so that local and global challenges can be addressed by them. Developing sustainable models of implementation by engaging teachers, school leaders and communities effectively, creating awareness amongst parents regarding the importance of STEM education, especially concerning girl education are part of the overall goals.
About Smile Foundation
Smile Foundation is a national development organization directly benefiting over 1.5 million underprivileged children and their families every year through more than 400 welfare projects in education, healthcare, livelihood and women empowerment spread across 2,000 remote villages and urban slums in 25 states of India.
About Shell
Shell is one of the most diversified international energy company in India with over 10,000 employees and presence across upstream, integrated gas, downstream, renewable energy, and deep capabilities in R&D, digitalisation, and business operations; with a retail presence across six states – Karnataka, Tamil Nadu, Telangana, Maharashtra, Gujarat, and Assam.