On behest of RTI activist, Delhi govt in talks with NCERT to include RTI Act in school syllabus
With sheer perseverance RTI activist Ajay Kumar from Dudhali, has compelled CM Kejriwal to acknowledge his campaign to include RTI Act in school syllabus. Earlier Ajay received a letter from the CM saying that they have initiated talks with NCERT.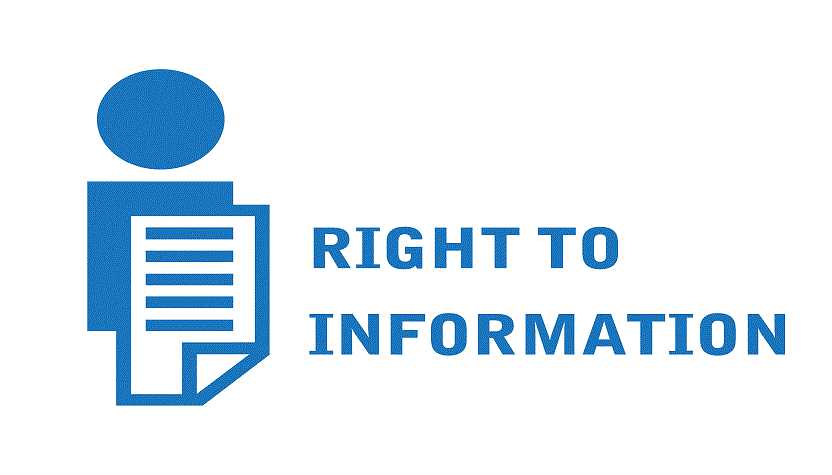 That the Right to Information (RTI) Act is changing lives is a foregone conclusion. Every day we come across tales of empowerment when an ordinary individual decided to use RTI to know what the authorities have been upto. In many instances RTI has worked as a wakeup call, while in others it has brought better education, facilities etc to the under privileged. If the RTI has such a powerful impact, then why isn't anyone talking about formally educating our youth and children in the Act? The hows and whys of the Act are not being communicated to them today.
However, it took only one RTI activist Ajay Kumar from Dudhali village to change all that. After his idea of including RTI in the school curriculum found little local support he wrote to Delhi chief minister Arvind Kejriwal, outlining the importance of teaching about the act to schoolchildren. Kumar's efforts bore fruit when he received a letter from Kejriwal last week, informing him that the matter was being taken up with NCERT.
Kumar said, "I firmly believe that having the RTI Act in school textbooks will help make an entire generation aware of the power of RTI and also the procedure involved. The children of today will be the adults of tomorrow who are better informed and seek transparency."
Kumar, who has been working towards creating RTI awareness since 2008, first started at the local level where he tried to persuade his village and Dehradun to make RTI a part of school syllabus, but he received a cold response. Not one to sit back on his failures, Kumar then wrote to the state government. While the government was quick to appreciate his efforts and replied that it would consider the matter, no concrete promises were made.
Finally, in April this year, Kumar wrote to RTI activist-turned-politician Kejriwal about the importance of including the RTI Act in the school syllabus. "I knew that Arvind Kejriwal would understand the importance of the RTI in the school curriculum," said Kumar. This set the ball rolling and soon letters were being exchanged between the 2 parties which ultimately culminated in the matter being taken up with NCERT.
"I got the official communication last week stating that the Delhi education department has written to NCERT to include the RTI ACT in the school syllabus."
Kumar realized the power of RTI in 2008 when through an RTI query he discovered that ₹ 54 lakh had been earmarked to build a road but no work had been initiated on the project. "After my RTI reply became public, the work started. That is when I realized the power of RTI," said Kumar.
Earlier this month, Kumar had written to the Prime Minister's Office (PMO) to get his village digitally connected and has received a copy of instructions that his village, Dudhali, be provided internet facilities under the PM's Digital India initiative which aims to connect rural areas with high-speed internet networks.
NIOS celebrates 33rd Foundation Day
Dr. Subhas Sarkar addresses the 33rd Foundation Day Celebrations of NIOS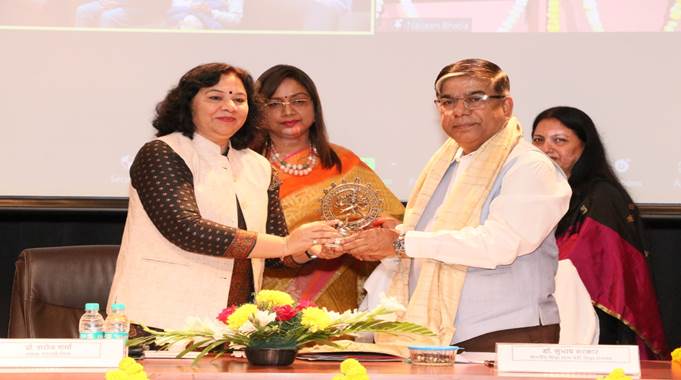 Union Minister of State for Education, Dr. Subhas Sarkar addressed the 33rd Foundation Day Celebrations of NIOS as the Chief Guest.
The function was attended by senior officials of the Ministry of Education, Chairpersons of educational institutions, Heads of Departments, officers, and staff of NIOS. Prof. Naval Kishore Ambasht, former Chairman, of NIOS and Pro-Vice Chancellor, of the Central University of Haryana, Prof. Sushma Yadav graced the occasion.
Dr. Subhas Sarkar in his address appreciated the various programmes and schemes of NIOS and said that NIOS is lighting the lamp of knowledge all over the world. Talking about the Azadi Ka Amrit Mahotsav, he mentioned that today's children will be young people in the age group of 30-40 years on the completion of 100 years of independence and will be responsible for building our nation.
He said that the Ministry of Education has entrusted NIOS with several responsibilities such as developing inclusive education resources, expanding the open and distance education system in states/UTs, translating all courses into more languages as required, creating Indian Knowledge Tradition based courses and propagating Indian culture by translating them into major foreign languages. He also praised the programmes of NIOS enrolling 10 crore adults under 'Basic Literacy Assessment', training of in-service teachers, Gender Green Project, and training in Yoga. He said that Indian Sign Language as a subject at the secondary level has been acknowledged on national and international platforms. He described the launch of an e-library called 'DEEP' by NIOS as a big step forward.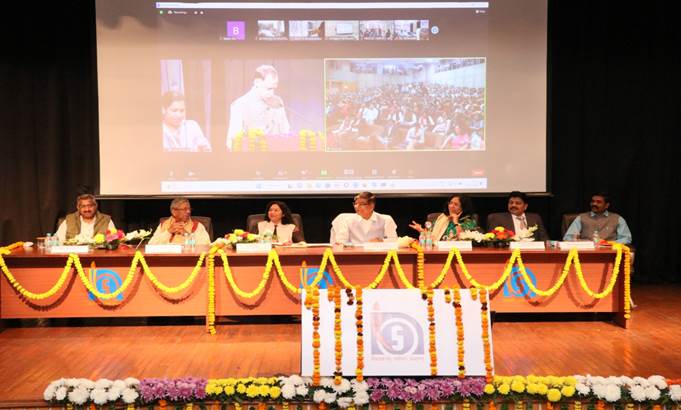 Prof. Saroj Sharma spoke about the journey of 33 years of NIOS and highlighted the special achievements. She said that NIOS is one of the two National Boards of Education under the Ministry of Education, which provides school education through Open and Distance Learning (ODL) for secondary, senior secondary, and vocational education. She elaborated on the role of NIOS in the field of education, efforts being made by NIOS for the successful implementation of the New Education Policy, Virtual Open School, Digital Library (DEEP), NEPIA Project, MoU with Ministry of Defence for Agniveer Project, setting up of Mukta Kaushal Kendras and subjects offered under Indian knowledge Tradition.
It was also conveyed by her that a curriculum called 'Aarambhika' is being developed by NIOS for catering to the Indian Diaspora.
A documentary based on the journey of 33 years of educational endeavours of NIOS was presented on the occasion. In this documentary, 'All England Badminton winner Pullela Gopichand said that most of the players in his badminton academy are getting an education from NIOS.
NIOS alumni, Ms. Niranjana and Vinod Kumar Chaudhary were also felicitated on the occasion. Shri Vinod Kumar said that only due to his education in NIOS, he was able to get the credit of making the Guinness Book of World Records 10 times (8 in Typing and 2 in sports). A proud learner of NIOS, Ms. Niranjana is a successful ventriloquist. Prof. N. K. Ambasht, former Chairman, NIOS said that in this age of technology, innovations must lead to developing 'standalone' courses for the Indian Diaspora, to achieve the goals of the National Education Policy- 2020. Pro-Vice Chancellor, Prof. Sushma Yadav said that the role of NIOS increases in the light of New Education Policy. NIOS has such potential that the institute will be able to achieve the ambitious goals of National Education Policy 2020 in the coming years.
The half-yearly magazine of NIOS 'Pragyan' was released by Dr. Subhas Sarkar on this occasion.