Once you have a good quality public school then no one is going to want to go anywhere else
Right now Akanksha has 6,500 kids. But each school is growing. About half their schools are still really small pre- primary and early primary centers, but they go all the way up to the 10th standard and are totally free of cost. They believe that once you have a good quality public school…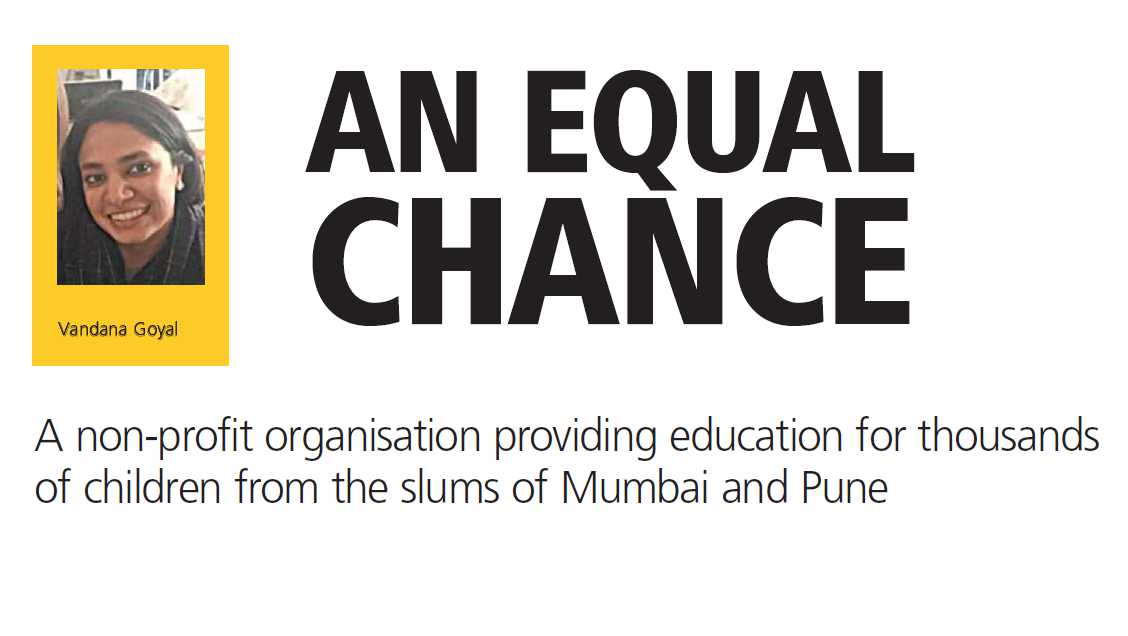 Akanksha was founded by Shaheen Mistri in 1991 and is a non-profit organisation. After-school centres were set up serving children from the slum communities of Mumbai and 10 years later in Pune as well. The foundation's focus was mainly on children who were already attending Municipal schools and to provide them with supplementary learning centres focused on English proficiency, math and values. Over time in addition to their after-school centres kids had access to many other Akanksha programs that centred on art, sports, etc. Kids stayed with Akanksha from the age of 5 years to 18 years.
In 2007 they opened their first school under a public private partnership. This was essentially an English medium municipal school which was not running at that time, so the government provided the infrastructure and all of the physical material that was required and Akanksha provided the principal, teachers or any other staff and ran the school according to their methodology, but the school remained free of cost. They felt that schools were much more impactful to serve their children and communities and also a way to potentially influence what was happening in other municipal schools and so in 2010 they made a decision to completely focus on schools and transitioned from an after-school model to a full school model. Today they have 20 schools across Mumbai and Pune under this model.
Once you have a good quality public school then no one is going to want to go anywhere else.
The Ambassadors
The founder Shaheen Mistri chose to leave Akanksha to start the Teach for India program. This is where Vandana Goyal stepped in. Born and raised in the US, she studied economics in the State of California. Though not planning on pursuing a career in education, after college she joined an organisation called Citizen Schools in Boston and became a teacher in that program and helped them launch one of their new sites. After 4 years with the organisation she decided to come to India and work in education. She had a very transformative experience in India after the first year. She helped Shaheen get Teach for India off the ground and worked on the blue print of Teach for India with her. When Shaheen chose to leave Akanksha to start Teach for India Vandana took over the organisation.
Their Fundamentals
When Akanksha started these schools, over-time they evolved a 5 pillar model which they believed takes to run a good school and one of those pillars is accountability to results. They conduct bi- annual school reviews called the school development reviews which are qualitative and observation focused. They also do a lot of testing and third party assessments called asset. Annual performance reviews of the team are done making sure goals are defined and achieved. Internal government assessments are done 3 times a year to review school goals and speak to all the stakeholders of the school and provide a rating based on the goals and how much they have achieved that year.
Right now Akanksha has 6,500 kids. But each school is growing. About half their schools are still really small pre- primary and early primary centers, but they go all the way up to the 10th standard and are totally free of cost. They believe that once you have a good quality public school then no one is going to want to go anywhere else.
'Buckle Up and Read' is an initiative by Akanksha were they deal with kids who are 2nd, 3rd, 4th language learners of English and even in their mother tongue don't have high levels of literacy and their vocabulary is not right as they are not exposed to the text as young kids. Since all of their schools are English medium they make sure that they get fully fluent and are able to grasp all the different content and skills being taught in English. It was a big struggle across all their schools, so 'Buckle Up and Read' was introduced and is about building independence and the love for reading in all of the kids.
Interview with Vandana Goyal
Your tagline reads 'Ensuring quality education for all children in India'. What do you mean by all children? How do you ensure that?
That's a good question. So obviously we are not serving all children but the idea is whether we can create a model that does. We felt through this supplementary system we were constantly addressing the shortcomings. The idea is that even with these failing schools you can actually demonstrate that kids can really learn at high levels even if they are coming from poor communities and you can do that within the constraints of the government system. We also thought of how we file what we have learnt, how do we research what we have learnt and to prove through this data that it's actually working and then share that as broadly as we can. Now we are thinking how is the learning and innovation in our schools really transferring to the wider system. That is kind of the next big push for the organisation.
What do you do to increase student enrolment in low performing government schools?
We manage the schools ourselves. In the 1st year when we opened our school, the kids that came were from a 1 km radius of our school buildings and so often we are going door to door and communicating that we are an NGO running this municipal school. For the 1st year we had to reach out to the community, but then what happened is that the parents were so happy with the quality of the school that we never had to go back and ask people to join and I think that really demonstrates that parents have a tremendous value for education. They will make sure that their kids will go to school and stay in school when they see that it's delivering value for their kids. Lots of people say that we have to address the issue of dropouts and attendance, but you address those issues by providing a good school.
What is your view on low cost schools?
What I do think is that for kids who have a disadvantage, it is really unfair to say that you have to send your kid to a government school. I believe that if parents can see that government schools are improving, they still don't want to pay right? They are just paying because they feel this is the only way out for my kid, they can't afford to pay really, as they are sacrificing a lot of things in order to pay that money.
THE FUTURE
Akanksha aims to do 2 things. Firstly push the envelope in being the highest quality and the largest public private partnership network of schools in the country and are able to redefine for all the other schools what education can look like for children from communities with the most disadvantages. The second thing is to show people the pathway as to how to get there, how any school can do what they do and how you can do it really well. They hope to build the capability to quantify what they are doing and share what is being done in a very intentional way which can lead to advocacy of their education policy which is reflective of what's really best for kids and that enables them to be a larger voice in that conversation over time as well.
This article was originally published in the May 2017 issue of ScooNews magazine. Subscribe to ScooNews Magazine today to have more such stories delivered to your desk every month.
New Age Instructional Techniques
Traditional pedagogical techniques, based on a teacher explaining a topic and students taking notes, may still be helpful occasionally. Still, education today revolves more around encouraging the students to awaken their curiosity and desire to learn.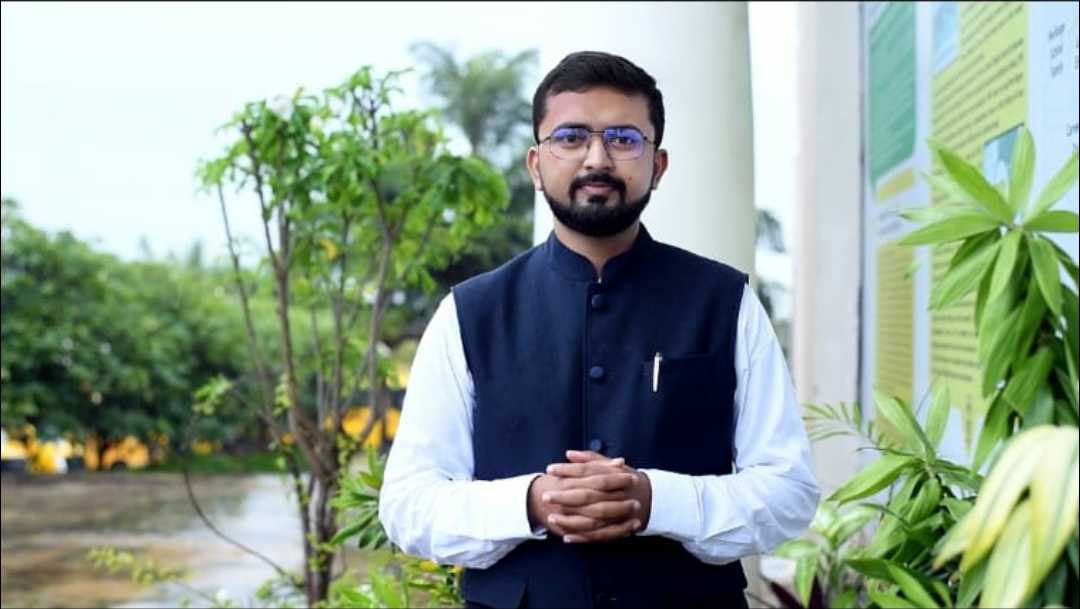 Education and its purposes have evolved over time. The meaning of 'knowing' has changed from remembering and repeating information to finding and applying it. Education helps students identify their critical purpose in life. It is really a tool to enable young minds to become lifelong learners. It empowers them to be able to tackle any challenge that life throws at them.
The purpose of being an educator is to make the world a better place. Where people are empathizing, caring, and capable of understanding each other. The prime objective of education is to nurture the leaders of tomorrow. To impart quality knowledge and learning so that the young generation becomes responsible and future global leaders and citizens.
Advanced research in education philosophy and brain science has had a tremendous impact on instructional strategies for the classroom. As a result, the educational paradigm has seen a transitional shift in instructional strategies over the past few years. Educators now are required to step out of their comfort zone of the traditional mode of teaching confined to classrooms.
Teachers are now bound to integrate the new instructional strategies to make a mark in the educational arena. A number of different teaching techniques have emerged during this transition and due to this change in education. Some of the research-backed pedagogical practices that are appropriate for 21st-century classrooms are:
Reciprocal Teaching:
Reciprocal teaching is a method in which students in small groups predict, clarify, question, and summarize a scaffolded reading comprehension. It is similar to a small group of students sitting in circles and using a communal constructivism approach to making meaning. Here each student takes the role of both learner and teacher within the group. This technique allows the students to develop a shared understanding of the text and supports the students who find it difficult to comprehend complex texts.
Student-generated questions :
This technique allows students to work individually or collaborate with peers to generate their own set of questions based on Bloom's Taxonomy template. This technique enables students to go through a rigorous thinking process of divergent and convergent thinking that ultimately ends with a reflection-based task to summarize their learning.
Higher-order thinking questions:
This technique of instructional learning is a must-have in every classroom. Critical thinking is essential as it allows students to apply the knowledge to a context different from the one that was initially learned. Using this strategy and adding cases and real-life situations to these questions allows children to develop relevance and motivation.
Reflection questions:
Metacognition – the science of thinking about learning is a potent tool that should be used in every classroom. This allows children to strengthen their understanding and retain the information for a longer period of time. Questions like the muddiest point today? What were my three takeaways from the last 30 minutes? How would I use this learning to make my day better? And many more allow students to reflect on their learning and evolve themselves as lifelong learners.
Taking a constructivist approach, these techniques or strategies allow the learners to accommodate and assimilate knowledge. When a teacher uses group work he/she is leveraging the true nature of learning. This collective activity allows and enables the students to find relevance in the learning environment. Moreover, it will enable learners to have agency over their learning by modeling a real-world situation. Often when a teacher starts using collaborative approaches, various reasons like unequal participation deter it. The classroom space dons a chaotic look, and the teacher has no control. All these have to be minutely dealt with by developing as a facilitator rather than a sage on the stage. Working in groups allows children to develop essential life skills like empathy, compassion, and critical thinking.
Traditional pedagogical techniques, based on a teacher explaining a topic and students taking notes, may still be helpful occasionally. Still, education today revolves more around encouraging the students to awaken their curiosity and desire to learn.
About the author:
Siddharth Rajgarhia is Chief learner and Director at Delhi Public School Nashik, Varanasi, and Lava Nagpur. Having 10 years of experience in leading schools. He is an avid Mindfulness practitioner and believes in lifelong learning