Online payments are set to grow in leaps and bounds as the education world moves towards going cashless.
Educational institutions are streamlining payments online, eradicating wastage of time, and reaching a wider audience in any corner of the globe. Anjana Deepak investigates.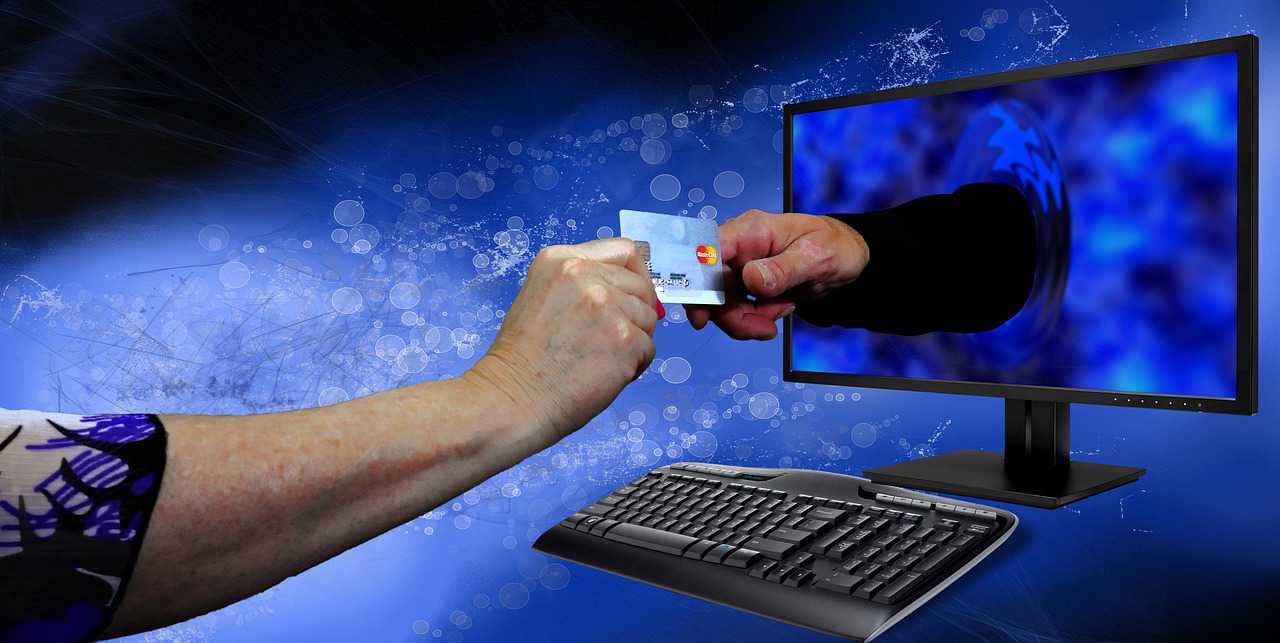 Gone are the days when we carried a wallet tucked and bursting with cash. Gone are the days when we had to stand in a queue to withdraw huge amounts of money and gone are the days when we had to be present physically to buy something or make a payment. What changed? Just one thing – introduction of technology.
Technology today is diverse and omnipresent. Its presence has leaked into the smallest of businesses. Do you ever wonder at how doing things now is so much easier with the presence of technology? How did we ever get by without it!
The presence of the internet has helped mankind beyond all odds imaginable. Education is one such sector that sees technology being put to diverse uses; one of the newest being the payment gateway or online payment in education.
What is a payment gateway?
Software that allows communication of information of a transaction is a payment gateway. They act as middlemen in the handling and transfer of funds between a bank of a seller and a customer. Sometimes payment gateways are confused with merchant accounts. To make payments online, both payment gateways and merchant accounts are necessary. A merchant account is where the funds are held before they can be deposited into a bank, whereas the role of the payment gateway is simply to decline or approve a transaction.
Some examples of payment gateways are CC Avenue, Instamojo, Citrus Pay, Direcpay, Google Wallet, etc
These payment gateways are able to provide not just a means to make payments but also offer numerous value-added services such as analytics, better success rates, faster processing, customised reports, large number of convenient modes of payments like accepting credit cards, debit cards, and large number of net banking options, mobile payments, etc.
Four steps in which payment gateways work
The first step is collection. This is when a customer chooses a product or service, enters their credit or debit card information onto the payment page and this information is then directed to the payment gateway.
The second step is authentication. The payment gateway takes the payment information and sends this to your bank account through a shielded link.
The next step is authorisation. At this point the information, regarding whether the payment is approved or declined, is received.
The last step is settlement. Here the transaction is verified by the bank and the money for the sale or service is deposited into the account. Receiving the actual funds into the account will depend on the payment gateway and can take as little as real time or as long as 21 working days.
Payment gateways in the educational sector
Allowing payments to be made quickly from anywhere, at any time, is what we require today. And the most important job for a payment gateway is to process these transactions securely while protecting the customer's money and data. It is becoming a norm for more and more people to make payment transactions online. However, a key component required by an educational institute to accept online payments is the payment gateway.
A good payment gateway that is available in the market and is capable of delivering value-added services and offering a secure system is crucial in the current times.
Amit Kapoor, CEO & Co-founder Airpay payment services, quoting the current CEO Amitabh Kant NITI Aayog, says, "While a significant majority of transactions in India continue to be done in cash (almost 86 per cent of them) there is an undeniable momentum in the transition towards digital payments solutions. Post the era of de-monetization, the educational institutes have higher percentage of penetration of the digital or electronic transaction. Millennial parents can easily pay fees or buy admission forms online through payment gateways (Debit/ credit/ EMI/ Net banking/ Wallet).
"Airpay is a one stop omni-channel payment solution company offering both push and pull mode of payments. We have developed cutting-edge POS products that are on par with anyone in the industry. We have a reconciled real-time dashboard with refund facility on it which provides a bird's eye view for financial analysis at all levels. We settle monies with the institute within 24 hours of the transaction being done."
Kapoor adds, "Airpay is the only payment solutions company in India, offering an end-to-end solution for schools, colleges, universities and coaching institutes. We become the one stop shop for all the payment needs at zero investment as our solution gets integrated with the existing ERP or institutes can use our SAAS solution – SchoolPay, which works seamlessly on their website or mobile."
Speaking to Ritesh Agarwal, Founder and CEO of fonePaisa, this is what he had to say:
"'Why do schools need cash…?' If this question is asked first, then more school managements would buy into the argument of going cashless. With higher cost of printing, distributing and safeguarding cash; tax-payers lose 1.7% of GDP. This is an unseen cost and the tax payer pays for it, while someone else makes a payment in cash. Cash also gives birth to black economy and unaccounted cash flow, especially in schools."
According to Agarwal, today schools have an issue of handling volumes to collect multitude fees and charges; ranging from structured fees like annual fee, books, uniform fee to on-demand collections for late fees, damage reimbursements, picnic, or other ad-hoc payments. This complicates the life of their accounts. If a school must collect from 500 students, they need a dedicated accountant for weeks, only to reconcile:
• Who has submitted the cheque or DD
• Has the school got the payment for "all" the cheque/DD
• Do we know the remitter of each bank entry, if direct transfer was made
The government of India has made it mandatory for schools to not accept cash for any payments.
He adds, "At fonePaisa we offer value added services which are a secure payment gateway, which supports all domestic and international cards, NetBanking and most prominent e-wallets. We also support 'Virtual Account' based collection and reconciliation platform; which benefits the schools in operational convenience, besides immediate realization of money. Using our virtual accounts, schools may collect and reconcile their fee within 24 hours. We also support RFID based SmartCards for access controls, which may be doubled for payments within the school premises. We may host a 'Closed-loop Wallet' for a school's captive use. We also support 'Split Payments' for vendor collections; wherein a school might be collecting on behalf of a vendor. Example: If a school charges ₹1000 for books from a parent; wherein ₹50 are towards handling charges by the school; then we may split the collection from the parent straight between the school and book-vendor. This helps in easy-handling of the taxes and accounting for the school."
Payment gateways make it easy for educational institutes to manage their funds. Application forms, registration fees, hostel fees, tuition fees, etc. can all be paid easily by parents from their convenient choice of location or time. The transactions are transparent and are easy to track, making records simple to maintain.
The way ahead
Like all sectors, the education sector too is going digital. Book purchases, e-libraries, virtual classes, exams can all be done online. These can be paid for through payment gateways. These include online as well as mobile payments.
Digitisation of payments would bring a number of advantages to the education sector. At the moment, students have access to local content or from books available from the library which are limited. Online content, though available, might not have specific information for a student. Students can get global exposure by being able to buy international books on a subject. Digitisation of libraries will help a wider number of students to have access to information through an online subscription for a fee. This can then be accessed by a student at any time as per their convenience.
The most important job for a payment gateway is to process transactions securely while protecting the customer's money and data.
Ashish Mittal, CEO and Co-Founder, Quikfee answers the oft-asked question on whether online transactions are secure and how Quikfee ensure it. "Online transactions go through a stringent and highly compliant process that makes them secure. These standards are defined by nodal bodies and are audited on a regular basis to ensure that compliance is maintained. There are various principles and guidelines to mitigate fraud and risk in transactions. As a payment collection instrument, every system should comply with these standards. We follow PCI-DSS standards and 256 Bit SSL Encryption to make Quikfee secure. Quikfee is committed towards providing a secure fee payment alternative to parents. In light of this, we strictly adhere to the set standards and practices of payment gateways in India. All our urls run on https and are SSL secured."
On another level, we see large numbers of students from rural areas being deprived of an education or not receiving quality education as their access is limited due to the distance from good educational institutions. This is where virtual classrooms become a boon, making distance learning a possibility. Students can attend classes, listen to expert lecturers from around the globe and have practical classes through videos all through the internet. Keeping everything digitised, payments are also made online so the user has a virtual end-to-end experience without ever requiring the physical touch of money.
Cash-based payment of fees will become a thing of the past. Spending time and money standing in queues can be utilised for better purposes. This will apply not only to online payments for those using debit or credit cards but also for the unbanked population who can make payments via Airtel Money, M-PESA, EcoCash, etc.
Rudresh Pandey, Marketing, Feepal says, "Online transactions are very secure as they are governed by RBI and Payment and Settlement Systems Act 2007 which takes care of the security of these crucial financial transactions. In fact, Indian Payment and Settlement Systems Act 2007 is one of the best in the world and takes care of the security and privacy issues very strongly."
Talking about Feepal's services provided, he informs that Feepal facilitates its partners to not just collect payments online but they can also co-create enabling payment environment. Feepal has innovated in the following ways to simplify online payments in the education sector:
Innovation Utility for Online Payments
Course Manager Educational Institutions (EI) can themselves list different courses or fee heads for which they want to collect fee
Form Manager EI can themselves create pre and post payment forms. They can also customize post payment actions
Late Fee calculator EI can incorporate their own late fee collection logics
Bulk Data Upload EI can upload the student's data with simple excel sheets
Video On Demand Ready to use Commercial Video on Demand portal with Online Payments as backbone
Integration with Moodle (LMS) Feepal has been integrated with world class open source Moodle to collect online payments
Though we see a rise in the digital trend of going cashless, many educational institutes have still not embraced the technology of accepting online payments. Though it is a favoured mode by parents and students, it is still taking time for a majority of institutions to enter the digital payment space. However, with time, online fee collection will soon become a norm as it is convenient, safe, easy, transparent, and a time-saving process. Educational institutions will only see gain in the growth of this mode of payment. Payment gateways are set to grow in leaps and bounds as the world moves towards going cashless.
This article was originally published in the July 2017 issue of ScooNews magazine. Subscribe to ScooNews Magazine today to have more such stories delivered to your desk every month.
11 Free Mental Health Courses for Teachers
These free online courses on mental health will help teachers continue their development and improve the lives of their students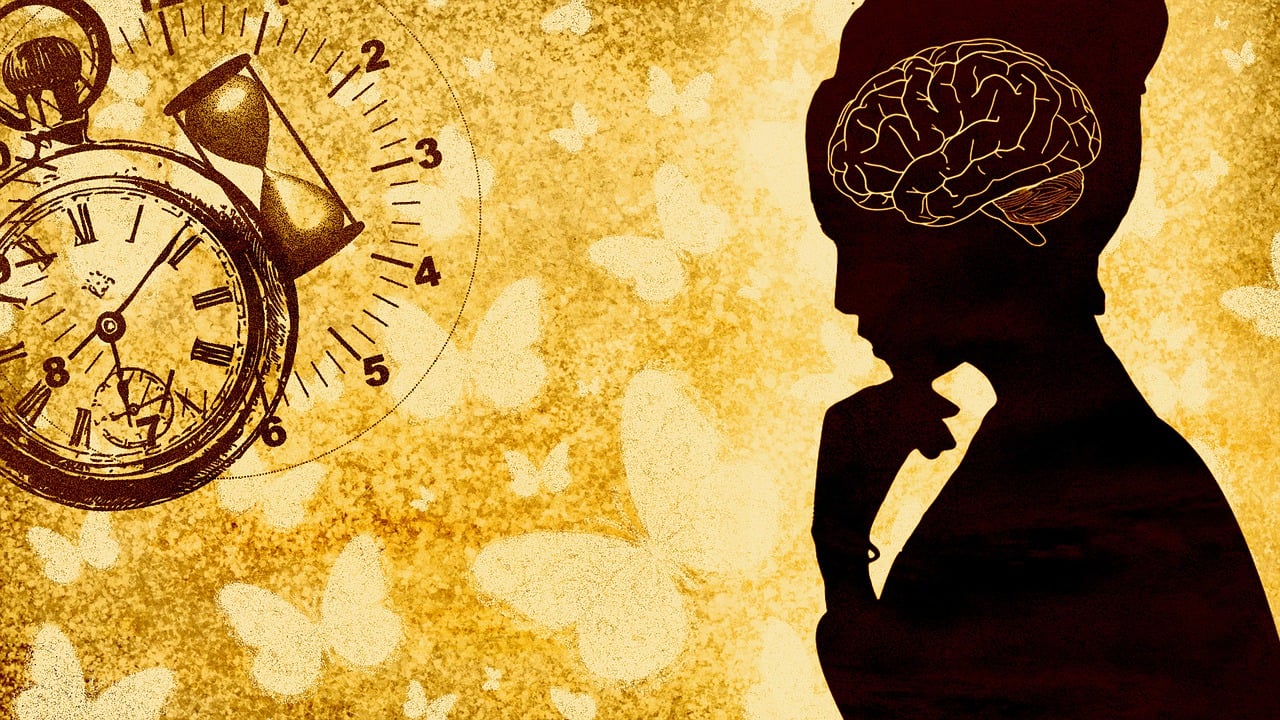 This article is a compilation of free mental health courses that seek to inspire teachers on handling mental health issues and provide mental health education and become better counsellors. 
What is mental health?
Mental health refers to people's cognitive, behavioral, and emotional well-being. It can be defined as a state of well-being in which an individual recognizes his or her abilities, can cope with everyday stresses, work productively, and contribute to their community.
"You don't have to be positive all the time. It's perfectly okay to feel sad, angry, annoyed, frustrated, scared, and anxious. Having feelings doesn't make you a negative person. It makes you human."

Lori Deschene
This article covers free online mental health courses. Some of these are available with free certification whereas a few allow you to learn for free, and charge a fee for the certificate.
Be There Certificate
The Be There Certificate is a free, self-paced learning experience designed to increase mental health literacy and provide the learner with the knowledge, skills, and confidence needed to safely support anyone who may be struggling with their mental health.
The Be There Certificate is offered by Jack.org, a Canadian youth mental health charity, in partnership with the Born This Way Foundation.
You can download a PDF of your certificate after completing all six modules of the free Be There Certificate online course.
Introduction to adolescent mental health
This course aims to raise awareness of mental health and a range of adolescent mental health problems. It has been designed with the latest research evidence in mind. It aims to provide you with the tools to explore different approaches which will help you reflect on the different ways that you can identify a young person who is struggling and consider how they can access support.
You will get a free Open University digital badge for completing the course and passing the quizzes! The badge can be displayed, shared, and downloaded as a marker of your achievement. 
Managing Happiness
What is happiness? What makes you happy?' Can you get happier through study and effort?
This, Harvard University designed course, answers these questions and shows you how you can use the answers to build a happier life. It introduces you to the modern science of human well-being and shows you how to practice it.
While the course is free to attend, you can get a verified certificate for $149 (on edX).
"Over the course of the past decade, there's been increased willingness to recognize mental health as an essential part of one's well-being."

Nicole Spector
Mental Health Training for Teachers
This free online training course will help you identify mental health issues in adults and children in a school setting.
This course trains you to recognize mental health problems in colleagues or students in a school setting. When you recognize mental health signs or symptoms, you can offer help or refer them to professionals. This course discusses the complexity of mental health and equips you with the skills to support others to manage their mental health effectively.
A digital certificate is available on successful course completion for €21.00.
Making sense of mental health problems
In this free course, Making sense of mental health problems, you will learn about how key perspectives in the field have made sense of mental health problems. By directly relating key perspectives to a case study, you will reflect on how the medical perspective, psychological perspective, and social need perspective come to make sense of mental ill-health.
A free statement of participation is issued on completion of this course.
The Science of Well-Being
This course by Yale will engage you in a series of challenges designed to increase your own happiness and build more productive habits. 
As preparation for these tasks, the instructor reveals misconceptions about happiness, annoying features of the mind that lead us to think the way we do, and the research that can help us change. 
Enrollment in this course is free, however, certification is available on a paid basis.
Supporting children's mental health and wellbeing
After studying this course, you should be able to:
understand the influences on mental health in young children aged 0–5

identify the factors that contribute to good mental health in children

explore national and global influences on children's mental health

develop knowledge about strategies and interventions to improve mental health in children

examine how adults and society can support children's mental health and well-being.
Enrolling in this course will give you the opportunity to earn an Open University digital badge. Badges are not accredited by The Open University.
"Things not to say to someone with mental illness: Ignore it. Forget about it. Fight it. You are better than this. You are overthinking."

Nitya Prakash
Suicide Prevention
This course explores the science of suicide research, prevention, and intervention.  
Topics will include terminology, epidemiology, historical and contemporary theories of suicide, modern approaches to suicide research, empirically supported approaches to prevention and intervention, and the lived experiences of those with suicidal thoughts and attempts.
Enrollment in this course is free, however, certification is available on a paid basis.
Teach Mental Health Literacy
In this course, educators will learn how to apply this classroom-ready, web-based, modular mental health curriculum resource as well as develop their own mental health literacy. 
Educators can then use this resource to successfully address mental health-related curriculum outcomes designed to be delivered by teachers to students aged 12 to 19.
Participation in this online course is free. An optional certificate of completion is available for $50 (Please select this option when you register as it cannot be selected once you finish the course).
Talk to Me: Improving mental health and suicide prevention in young adults
This course will help you learn strategies to improve the mental health of young people in your life, recognise concerning behaviours, and feel better prepared to have conversations about mental health.
Key topics in this MOOC include understanding contributing factors to poor mental health, how to talk about addressing poor mental health, and strategies to increase mental fitness.
Enrollment in this course is free, however, certification is available on a paid basis.
Mental Health and Nutrition
Interested in the fascinating interrelation between food and brain health?
This course is for you! This course is based on world-leading research into the links between nutrition and mental well-being. The course will cover evidence supporting the premise that eating better, and taking additional nutrients when appropriate, can improve mental health for many people.
Enrollment in this course is free, however, certification is available on a paid basis.