Maker's Asylum, a collaborative makerspace, provides the tools and training to bring ideas to life.
'A community makerspace to get your hands dirty and make your ideas happen,' the Asylum has grown organically since its founding in 2013. Sheer power of word of mouth, combined with unsolicited press coverage in the Economic Times, the Mint, the Economist, and the History channel…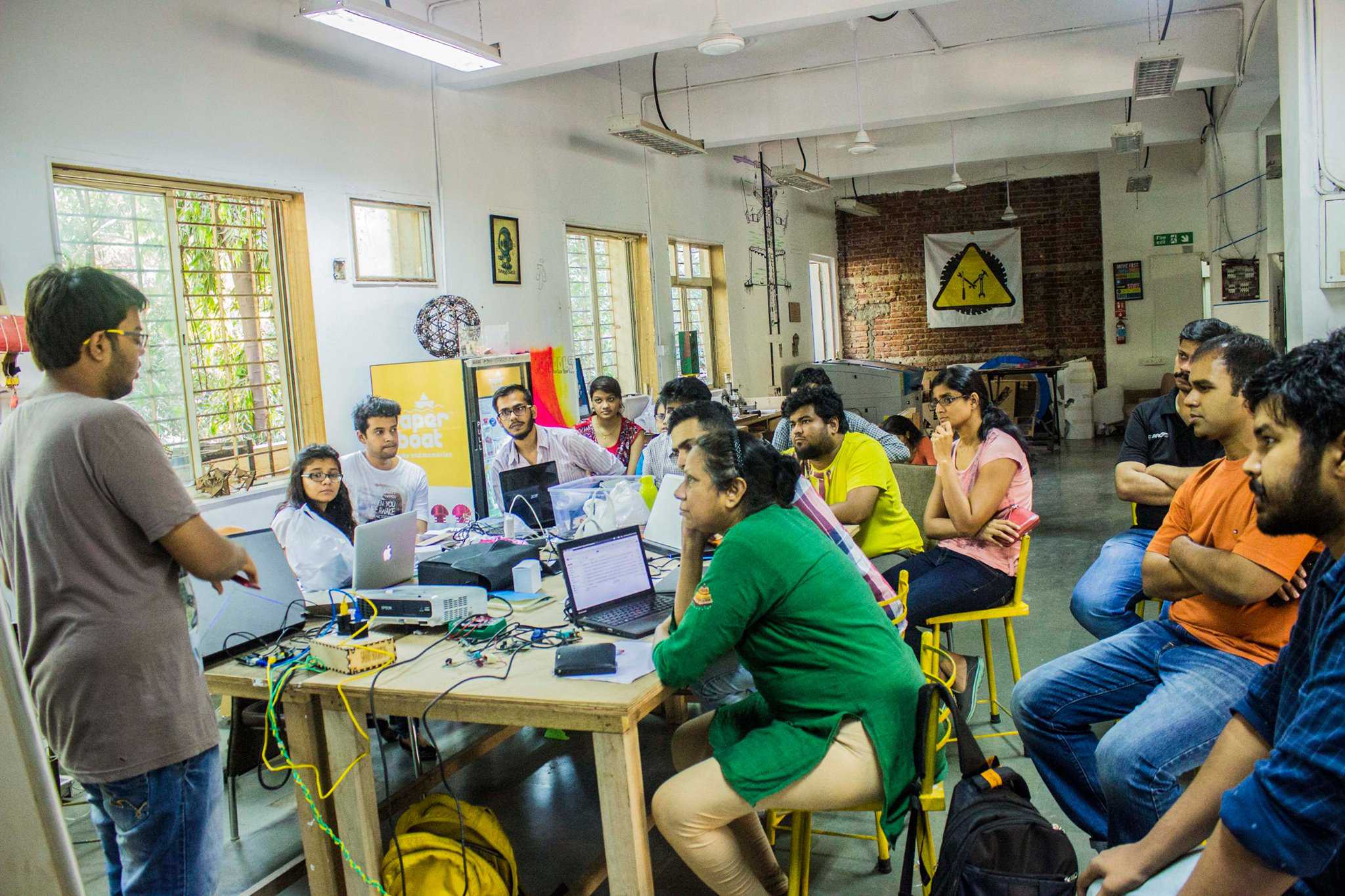 A large wooden harp waiting for fingers to pluck at its strings which are invisible – they are laser beams, you see. A world map with countries marked out in vivid colourful leather. A robot encased in beautiful folds of origami. An electric vehicle being created from scratch. Dedicated drone customisation in a private area. Walls, a canvas of creative expression. Furniture, including cheery yellow chairs, fabricated by members in-house… The cut-and-dried atmosphere of Andheri's MIDC sector does not prepare you for the treasures dotting the Aladdin's cave that is Maker's Asylum!
'A community makerspace to get your hands dirty and make your ideas happen,' the Asylum has grown organically since its founding in 2013. Sheer power of word of mouth, combined with unsolicited press coverage in the Economic Times, the Mint, the Economist, and the History channel, draws at least 80 like-minded individuals each month to this six thousand square feet Mecca of Making. Complete with wifi, work tables, rooftop, and a pantry, the main attraction at the Asylum are obviously its 'kickass labs for work and fun'.
"A playground concept, Maker's Asylum is known to be the first open makerspace in the country," informs founder and Mechanical engineer Vaibhav Chhabra, his deep tones revealing traces of his Boston-background. "The labs in schools and colleges are usually very restricted in the way you access tools, where you could just go and build something. Where will you see a retired engineer or an IIT professor working with kids and entrepreneurs and professionals from various companies like Airbus? This only happens in a free environment/ playground. The profile of some of the people working here shows the diversity and the variety which is exciting."
Exciting is understating it when you have anyone from a teen to a greyhead get up-close and touchy-feely with the machines and materials in the Asylum. Breaking out of the shackles of restrictive curricula, it's a wonderful high for kids aiming for robotic championships, and even Engineering college students to plunge in and gain hands-on experience. "There is no other space where you can do this – welcome to our crazy world, the Asylum!" beams the articulate CEO Allan Rodrigues. "It's the place you come to when you have a great idea but you need to know the tools to go out and prototype it." And all in the true spirit of learning, collaboration and co-creation which is the bedrock of the Asylum. "When somebody makes something we have a tendency to say 'This is mine'. But at the Asylum you get to say, 'Hey you know what, it is just fun to do it together. It's not yours or mine; it's ours'. We each may have skills that the other might not have, and collaboration takes things further," he adds.
This spirit of inclusivity marks the core philosophy of the Asylum. "We function as a foundation, as a not for profit. We want the movement to grow. We are not in the business of profiteering; we are in the realm of community-building and knowledge-sharing, as long as it is a sustainable model. When we open a space we will train the culture of the space. The model must be co-creating and sharing. Resources must be shared, everything must be standardised. That culture and community is what drives a makerspace," emphasises Allan.
Speaking of growth, after the setting up of the Delhi chapter of the Asylum, the next step is to move into educational institutions. "We want to run it as a pilot through curriculum, post which makerspaces can be set up. Making – like drawing or gym class – shouldn't be optional, provided you have the aptitude and interest. Honing those skills right from the lower classes and having spaces where kids can come and experiment is important," avers Allan. "The internet is ablaze now saying that AI is going to take over our jobs, but we will require humans who use AI, rather than robots that use AI, because you are going to have to continue programming! Are our kids ready? I don't think so. But that's our mission – creating the right atmosphere to ensure kids get trained in the skill sets required for industry."
While the goal is to train people, spread knowledge, and get them to use tools, the Asylum never wants to lose out on the fun quotient. 'What would you build if you had nothing to lose?' – this phrase that Vaibhav generally uses at the end of his talks sums up their philosophy perfectly. "The Asylum is there to provide the safe ground for individuals to not just learn 3D printing, Electronics and Power Tools or Laser cutting but experiment with it, even fail at it… Some of the objects made at the Asylum are of no 'use'; they are just personal expression. When were we last allowed to do that?" shoots Allan.
If you needed that one point to tip the scales, this would be it!
S.T.E.A.M. School
S.T.E.A.M. SCHOOL is an Indo-French partnership programme driven at shaping tomorrow's India. This programme offers 100% scholarships for the ideal candidates along with a certificate of completion. It is an initiative to encourage hands-on education for social change.
S.T.E.A.M. stands for Science Technology Engineering Art and Mathematics. These areas of education are the primary focus of this programme. The program helps look at global challenges with local perspective. There will be project-based learning in designing, prototyping and testing techniques. Participants will choose from existing Urban Challenges driven by UN's Sustainable Development Goals for 2030. This programme gives candidates a unique opportunity to indulge in creative learning through Design thinking, Rapid Prototyping, 3D Printing, Electronics / IoT and AR/VR.
The programme is designed in such a way that if a candidate wishes to develop a product in the area of the given challenges, he/she will be trained in the skills needed to build the prototype. This will enable the candidate to solve real world problems through prototyping and learning. Candidates will also be provided with support after the program if they wish to take their product development to the next level.
Rapid Prototyping
A 3-weekend hands-on certified program, it helps build knowledge about prototyping techniques with engineers, designers, architects and artists. Participants will learn about the Laser Cutter, 3D Printer, CNC, Electronics and Power Tools. A chance to immerse yourself in learning modules, expert talks, experiments and projects on skills learned.
Co-Working
The Maker's Asylum offers three options:
Regular: Ideal for individual makers, students, or professionals who need a space to work or make a mess.
Studio: Ideal for small teams or even individual designers, artists or anyone else who needs a small, dedicated booth.
Private: Ideal for large teams working on hardware, software, social innovation or architecture.
Maker in Residence
Have a great project in mind that has social impact but lack the resources to make it happen? Looking for a strong community to support you in this adventure? Maker's Asylum is looking for people willing to create a positive impact on the world, with innovative ideas and a passion for making. This program is a 4 to 8 month residency at Maker's Asylum, which gives you the chance to build your dreams in an environment designed to foster innovation and creative problem solving.

Maker Auto
Bringing the excitement and energy of innovation and building things to the streets of Mumbai via collaborative workshops and projects, is the Maker Auto. Tools, materials, mentorship and the creative buzz of the maker culture roll in, showing the greater community that making and building things is an essential part of some of the best innovations.
This article was originally published in the July 2017 issue of ScooNews magazine. Subscribe to ScooNews Magazine today to have more such stories delivered to your desk every month.
11 Free Mental Health Courses for Teachers
These free online courses on mental health will help teachers continue their development and improve the lives of their students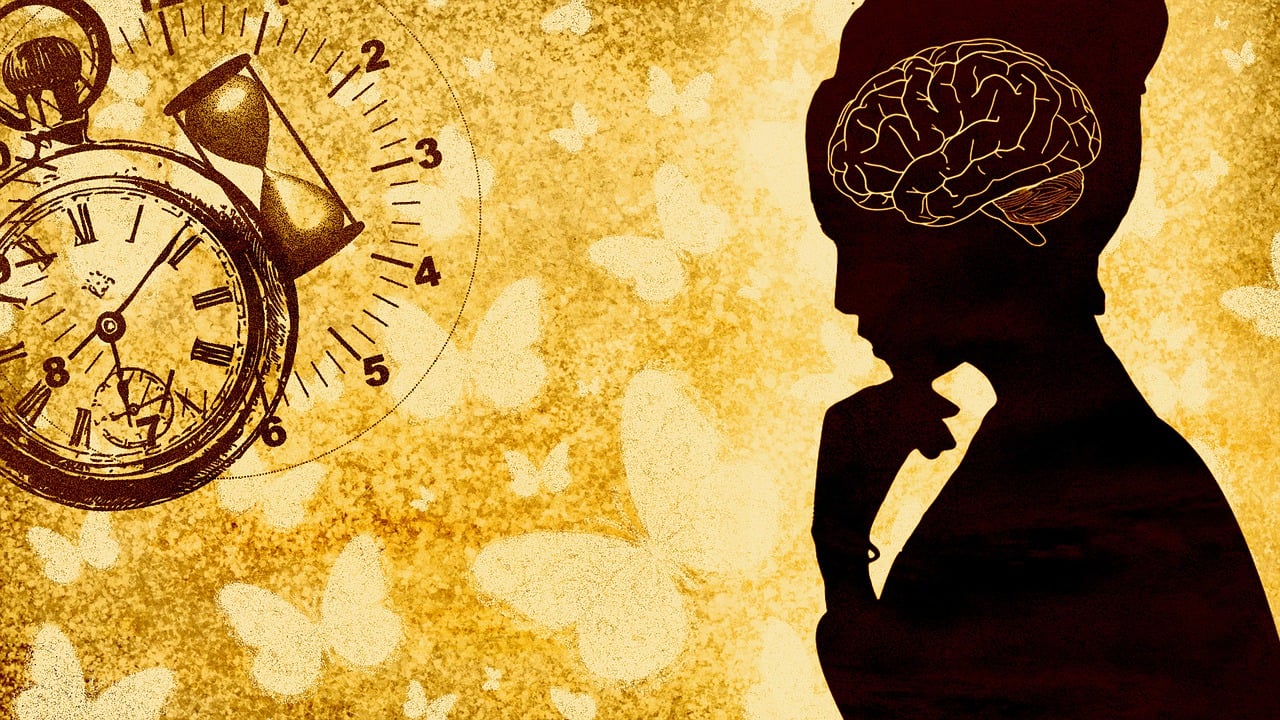 This article is a compilation of free mental health courses that seek to inspire teachers on handling mental health issues and provide mental health education and become better counsellors. 
What is mental health?
Mental health refers to people's cognitive, behavioral, and emotional well-being. It can be defined as a state of well-being in which an individual recognizes his or her abilities, can cope with everyday stresses, work productively, and contribute to their community.
"You don't have to be positive all the time. It's perfectly okay to feel sad, angry, annoyed, frustrated, scared, and anxious. Having feelings doesn't make you a negative person. It makes you human."

Lori Deschene
This article covers free online mental health courses. Some of these are available with free certification whereas a few allow you to learn for free, and charge a fee for the certificate.
Be There Certificate
The Be There Certificate is a free, self-paced learning experience designed to increase mental health literacy and provide the learner with the knowledge, skills, and confidence needed to safely support anyone who may be struggling with their mental health.
The Be There Certificate is offered by Jack.org, a Canadian youth mental health charity, in partnership with the Born This Way Foundation.
You can download a PDF of your certificate after completing all six modules of the free Be There Certificate online course.
Introduction to adolescent mental health
This course aims to raise awareness of mental health and a range of adolescent mental health problems. It has been designed with the latest research evidence in mind. It aims to provide you with the tools to explore different approaches which will help you reflect on the different ways that you can identify a young person who is struggling and consider how they can access support.
You will get a free Open University digital badge for completing the course and passing the quizzes! The badge can be displayed, shared, and downloaded as a marker of your achievement. 
Managing Happiness
What is happiness? What makes you happy?' Can you get happier through study and effort?
This, Harvard University designed course, answers these questions and shows you how you can use the answers to build a happier life. It introduces you to the modern science of human well-being and shows you how to practice it.
While the course is free to attend, you can get a verified certificate for $149 (on edX).
"Over the course of the past decade, there's been increased willingness to recognize mental health as an essential part of one's well-being."

Nicole Spector
Mental Health Training for Teachers
This free online training course will help you identify mental health issues in adults and children in a school setting.
This course trains you to recognize mental health problems in colleagues or students in a school setting. When you recognize mental health signs or symptoms, you can offer help or refer them to professionals. This course discusses the complexity of mental health and equips you with the skills to support others to manage their mental health effectively.
A digital certificate is available on successful course completion for €21.00.
Making sense of mental health problems
In this free course, Making sense of mental health problems, you will learn about how key perspectives in the field have made sense of mental health problems. By directly relating key perspectives to a case study, you will reflect on how the medical perspective, psychological perspective, and social need perspective come to make sense of mental ill-health.
A free statement of participation is issued on completion of this course.
The Science of Well-Being
This course by Yale will engage you in a series of challenges designed to increase your own happiness and build more productive habits. 
As preparation for these tasks, the instructor reveals misconceptions about happiness, annoying features of the mind that lead us to think the way we do, and the research that can help us change. 
Enrollment in this course is free, however, certification is available on a paid basis.
Supporting children's mental health and wellbeing
After studying this course, you should be able to:
understand the influences on mental health in young children aged 0–5

identify the factors that contribute to good mental health in children

explore national and global influences on children's mental health

develop knowledge about strategies and interventions to improve mental health in children

examine how adults and society can support children's mental health and well-being.
Enrolling in this course will give you the opportunity to earn an Open University digital badge. Badges are not accredited by The Open University.
"Things not to say to someone with mental illness: Ignore it. Forget about it. Fight it. You are better than this. You are overthinking."

Nitya Prakash
Suicide Prevention
This course explores the science of suicide research, prevention, and intervention.  
Topics will include terminology, epidemiology, historical and contemporary theories of suicide, modern approaches to suicide research, empirically supported approaches to prevention and intervention, and the lived experiences of those with suicidal thoughts and attempts.
Enrollment in this course is free, however, certification is available on a paid basis.
Teach Mental Health Literacy
In this course, educators will learn how to apply this classroom-ready, web-based, modular mental health curriculum resource as well as develop their own mental health literacy. 
Educators can then use this resource to successfully address mental health-related curriculum outcomes designed to be delivered by teachers to students aged 12 to 19.
Participation in this online course is free. An optional certificate of completion is available for $50 (Please select this option when you register as it cannot be selected once you finish the course).
Talk to Me: Improving mental health and suicide prevention in young adults
This course will help you learn strategies to improve the mental health of young people in your life, recognise concerning behaviours, and feel better prepared to have conversations about mental health.
Key topics in this MOOC include understanding contributing factors to poor mental health, how to talk about addressing poor mental health, and strategies to increase mental fitness.
Enrollment in this course is free, however, certification is available on a paid basis.
Mental Health and Nutrition
Interested in the fascinating interrelation between food and brain health?
This course is for you! This course is based on world-leading research into the links between nutrition and mental well-being. The course will cover evidence supporting the premise that eating better, and taking additional nutrients when appropriate, can improve mental health for many people.
Enrollment in this course is free, however, certification is available on a paid basis.