Parents & Teachers need to identify the detrimental and motivational factors behind a child's Mental Health
For many, schools is the best place to learn, play, and have a lot of fun, but for the rest it is a place haunted by the overburdened expectations of parents and teachers; expectations that they seldom meet due to lack of self-confidence and cooperation from parents and teachers.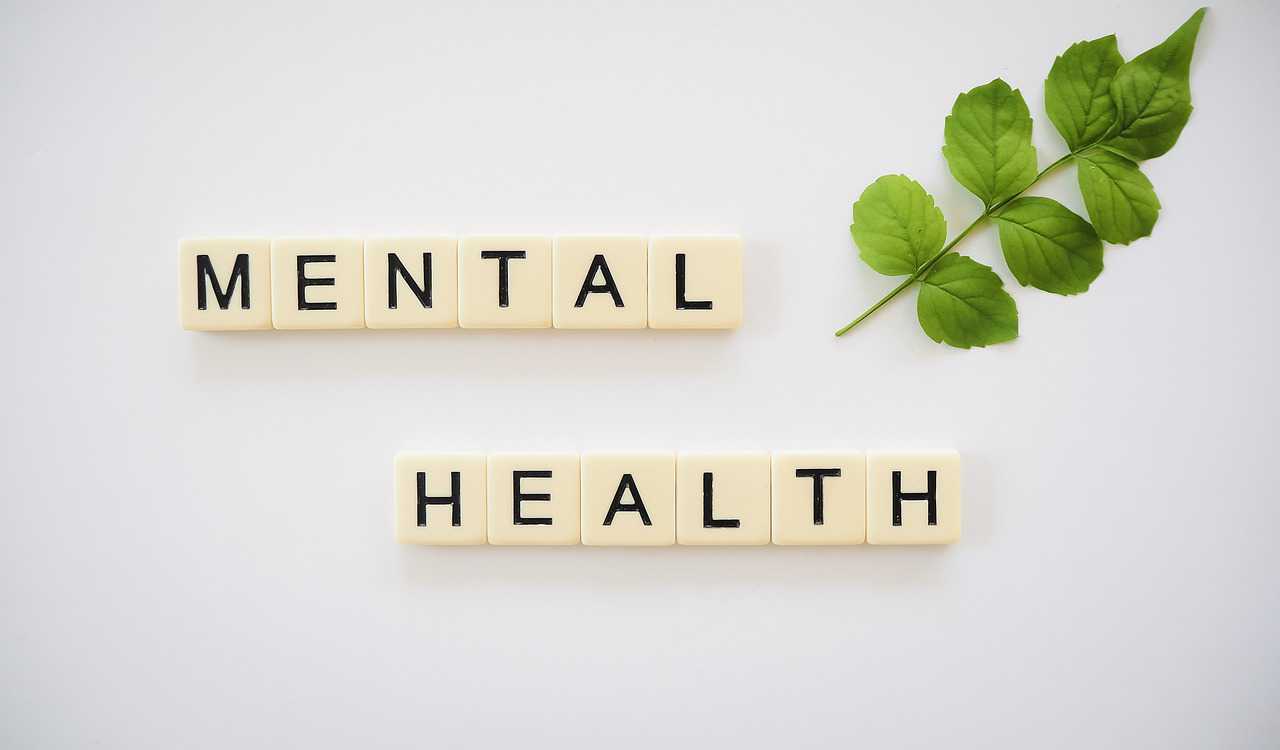 Grades, parents' expectations, peer pressure, friends' support, bullying by seniors, demands of teachers, self-doubts, family issues and many more things occupy the brain of a student throughout school days. For many, schools is the best place to learn, play, and have a lot of fun, but for the rest it is a place haunted by the overburdened expectations of parents and teachers; expectations that they seldom meet due to lack of self-confidence and cooperation from parents and teachers. Not all children are born genius, everyone has different capabilities and limitations, and that's why their merits and abilities cannot be judged using standard formulae or fathoms. Hence, it is the foremost responsibility of parents and teachers to treat each student differently like a doctor does with his patients. Moreover, only knowing a child is not enough, we should also understand it very closely; what are the things that please him/her and what are the things which annoy or apprehend the child. Every child has a very naive behaviour, he shows abrupt emotions, even impulsive, and it is the duty of parents and teachers to know what factors are detrimental and what are motivational.
In today's fast and inconsistent world, usually, a father spends most of his time in earning bread and butter for his family and from dawn to dusk, the mother remains busy with household chores. Now, all the responsibilities come to school; the child's second home. There, professionally trained teachers pay focused attention to students and instil confidence as well as interest in them for learning and discovering the things surround them. Until and unless a child has a congenital mental health problem, the majority of psychological problems in children occur due to the lack of proper attention from parents or unhealthy environment. These are the experiences of the child that reflect in his/her behaviour; if the environment around him/her is positive, the child will release positive vibes and vice versa.
Without proper guidance of teachers, children's minds get trapped in sadness, and they feel anxious and stressed. In many cases, the power of depression in the child turns into self-harm or even suicide.
In the life of a student, the school plays an important role since most of the time they spend in there. Therefore, a school has a huge influence in affecting the mental health of students in many ways. Whether it is the stress or anxiety to perform well on every test and assignment or the student who came from a poor background gets bullied, resulting in ruining their image and victims. There are times when the bullied student who is forced to hide his/her situation is filled with fear and panics over the small stuff.
In school, many students experience the self-confidence issue as unconsciously several times the students are compared to a popular girl/boy, causing them an unfortunate ground for self-confidence disposal. Today, schools are no longer solely about reading, writing and arithmetic instead, they are the places which serve in supporting student's growth and development.
Many programs are implemented in schools to help in building confidence and achieving the academic life of the school students successfully. Moreover, there are many ways in which a school can cultivate sound mental health in the student's life, such as building positive school culture. Not only does it leave a huge impact on the attitudes of students and teachers, but on the entire learning experience for life. Therefore, a school plays a crucial role in creating a positive culture in the student's life.
Apart from programs on bringing the positive attitude of the student, authorities should ensure that teachers make adequate efforts in resolving students' queries and making them aware of the positive result of sound mental health.
Following the positive mental health, the curriculum provides everything that improves the confidence level of children and helps them to take various challenges in life with undaunted courage, self-respect, and a positive mindset.
In fact, all this support should not be limited to classroom and school campus. The chemistry between teachers and students should be harmonious, and a student should not be hesitant while taking counselling from the teacher. They also look into evidence in the form of facts and figures before reaching to any conclusion.
How can schools aid in developing and enhancing sound mental health in students?
Negative thinking is like a giant wall. The more a person gets closer to it, it keeps him away from accomplishing goals and hinders the path from moving forward in life, whether it be learning, growing, or obtaining happiness. Similarly, negative thinking can hold a student back from his or her true potential.
In reality, school life can be a stressful environment for students. Adverse conditions at schools can cause a high level of stress and anxiety, which affect their mental health and illness. It has been observed that the result of a high amount of the stress levels and mental health of all students cause them to take extreme steps.
There are several ways in which schools can aid in developing and enhancing sound mental health is students. Communication, regular interaction between teachers and students during the class and after the class can help in creating an equation with the students by the teacher. This allows teachers to know what is going in the mind of the child during school time, and even about his/her family life. Furthermore, help students visualising a positive outcome from every scenario before starting.
School authorities must ensure to eliminate all the negative verbiage from the student's dialogue. For instance, when a student says "I can't do it," take a step back, bring the negative verbiage to child's attention and ask questions such as, "Why can't you do it?", "What's holding you back?" "How can I help?" "What do you need to do it?" It will encourage the student to replace their negative thoughts into positivity. Moreover, incorporating a reward system encourages positivity in the student's mind.
Apart from that, personal and interpersonal skills should also be groomed well as a part of the school curriculum. Activities such as group discussions, role-plays, educational games, team projects and model building are mandatory to sharpen students' communication, team management, and leadership skills. Such engaging activities which assure holistic learning for a student should be a regular part of the study and must not be restricted to special days and occasions.
Indian schools have primarily adopted an academic-centric model of education. In many schools, the learning process is confined to classrooms only, forgetting that this process is more about understanding and comprehending the facts and less about learning. Therefore, the best way to address this problem is to introduce a positive mental health development curriculum, giving children a chance to explore and learn more things beyond the textbooks. This process helps them in understanding team-spirit, inquisitiveness, creativity, trustworthiness, sympathy, co-ordination, assertiveness and much more.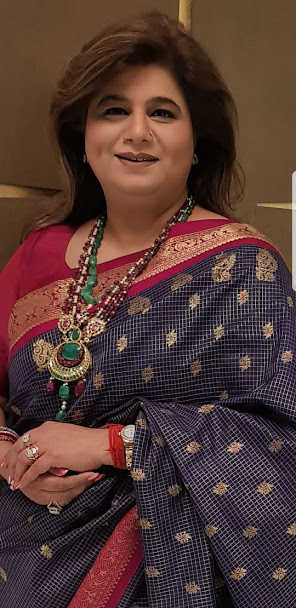 About The Author:
Alka Kapur is Principal, Modern Public School, Shalimar Bagh, New Delhi
What is Hybrid/Blended Learning?
We are lifelong learners and need to keep pace with the fast-paced technology so that our students are ready to take the next leap. Our classrooms have to echo that thought and vision at all times through new pedagogies and teaching-learning strategies.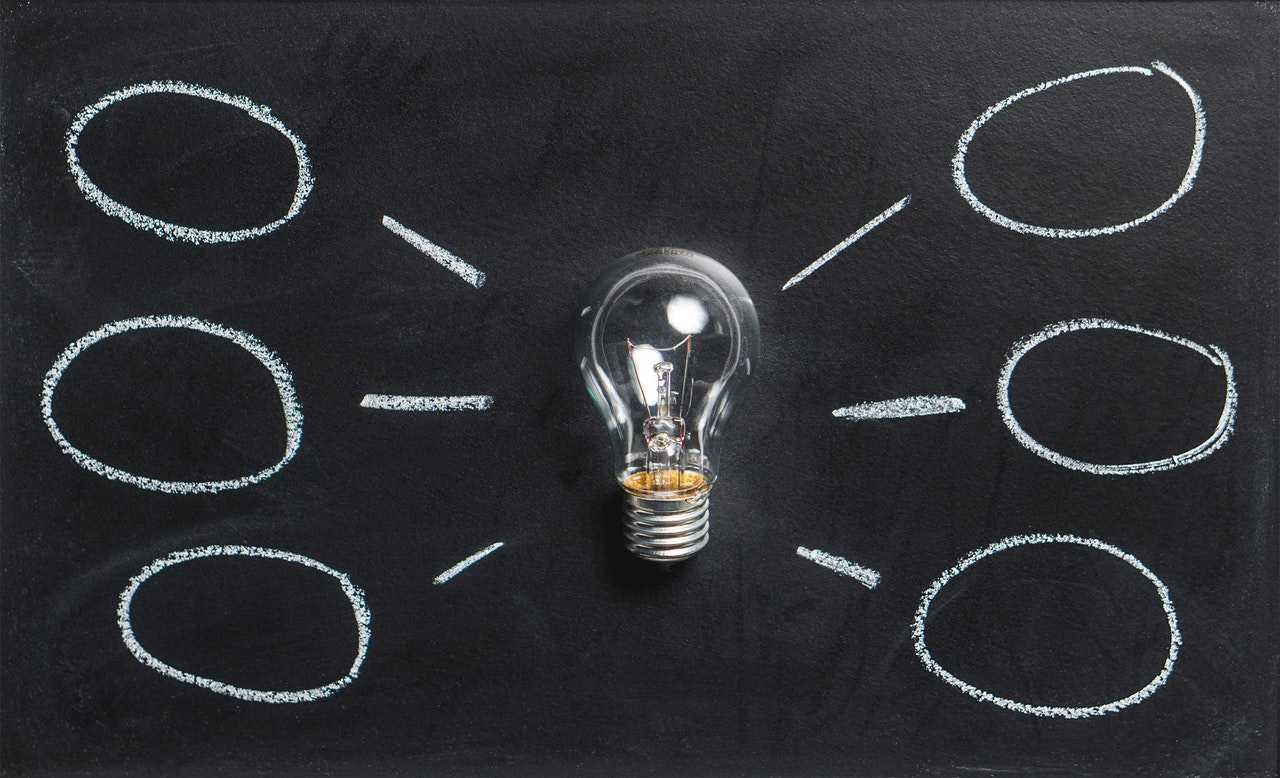 The COVID wave – consider it a bane or boon – but it somersaulted us to an array of digital world experiences. It propelled us to rethink and reorganize our mindsets, our practices, and our expectations. Overnight, we moved from an offline teaching mode to online, and credit to the teaching community for doing it so seamlessly. Now, we are back to offline teaching but do we continue with our old practices? An obvious no so we need to infuse our online experiences within the offline to ensure that quality education reaches one and all.
One key pedagogy to achieve the goal is blended learning, an approach that combines face-to-face learning with online learning incorporating certain elements that support students to have control over the pace, time, and place. The material resource investment is minimal but human resource investment is high till the ethos is assimilated within all.
So let's understand the varied types of blended learning and its implementation in the school teaching-learning process.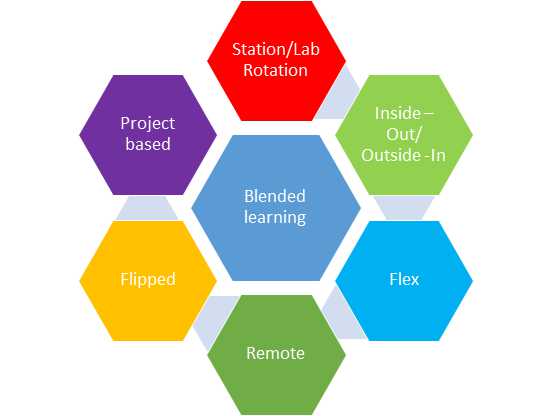 1. Station Rotation
In Station Rotation, students will rotate on a fixed schedule as per the teacher's discretion. The teacher begins her class of 40 students with instruction on narrative writing from 9:00 am to 9:15 am. She then splits the class into three groups where one group continues to learn with her. The second group works on a collaborative assignment on narrative writing and the third use their laptops or computers placed in the class and researches blended learning and after 15 minutes the group switches so that every group has varied experiences. A block class of English can support the various transactions and supports students to build research, collaborative and knowledge skills.
In the same format, if computers or laptops are not available in class then students use the computer laboratory in school and this rotation would then be called as Lab Rotation.
In this methodology, all students with varied learning needs are supported. The only challenge is the Technology and time management skills.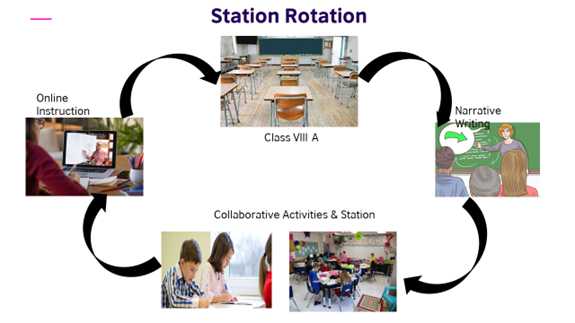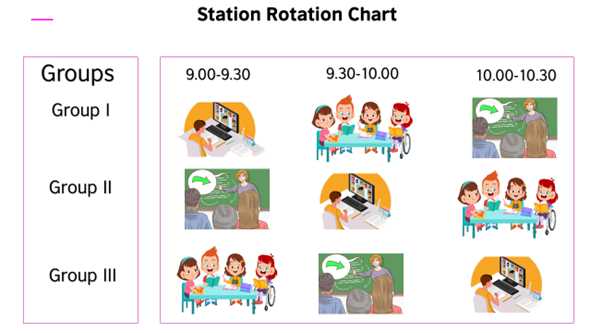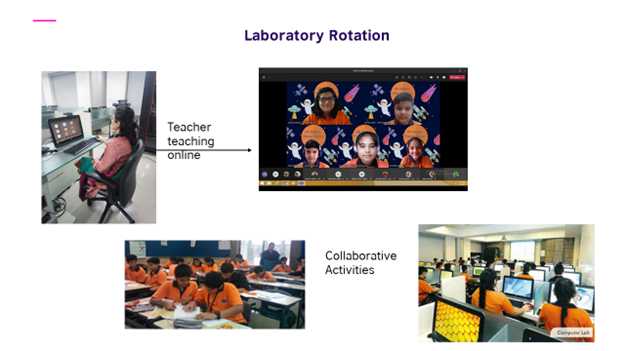 2. Remote & enriched virtual learning
It is a course or subject in which students have required face-to-face learning sessions with their teacher of record and then are free to complete their remaining coursework remote from the face-to-face teacher. In class, the teacher gives a project to students on 'Analysing any work of Shakespeare's or Rabindranath Tagore's Kabuliwalla' w.r.t. the criterion of plot, characters, theme, language, thought and values.
She briefs students on works of Shakespeare and the elements of a play within the school timetable and they complete all the work at home.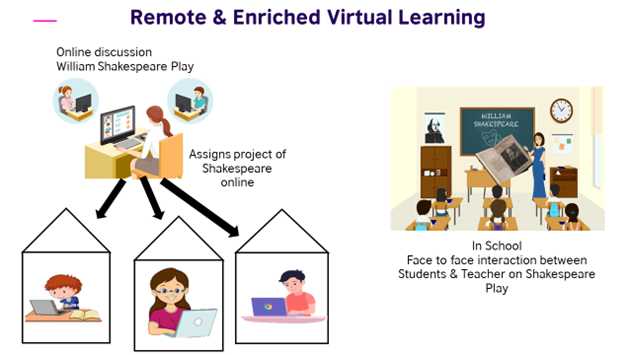 3. Flex blended learning
During certain weekends if the teacher wishes to support the students further in class especially if the concept has been challenging or students have underperformed in an evaluation, the teacher records her remedial teaching and uploads in-class computers. She designs a task around remedial teaching. She expects students to report to school wherein students enter the class on their own time, access the teaching, complete the task and leave. If they have any further doubts, they could approach the teacher in the school or their peers. A useful TIP would be for the teacher to Collaborate with their colleagues in club activities.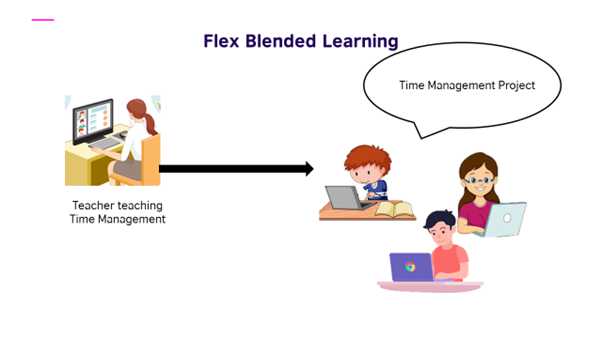 4. Flipped learning
As per TeachThought, a flipped classroom is a type of blended learning where students are introduced to content at home and practice working through it at school. This is the reverse of the more common practice of introducing new content at school, then assigning homework and projects to be completed by the students independently at home.
This methodology is most useful when you want students to have some knowledge of the content before analyzing it further. So if a teacher wishes to conduct a 'Book review'. She shares the e-book, 'Totto-chan' with the students. She asks them to read and shares certain discussion points. In school, students discuss the book and write personal book reviews. The teacher has used her class time constructively and has been to achieve greater learning outcomes.
5. Individual rotation blended learning
As per https://www.blendedlearning.org/models/, the Individual Rotation model allows students to rotate through stations, but on individual schedules set by a teacher or software algorithm. Unlike other rotation models, students do not necessarily rotate to every station; they rotate only to the activities scheduled on their playlists.
The teacher allows students to rotate through different kinds of classrooms called stations. A specific ILP [Individual learning plan] is created for each student. For example: Parth and Mona's examples work on clauses, Mona is struggling with Clauses so she attends classes and solves assignments whereas Parth will attend classes, watch a few videos, and also complete a research project on clauses. Thus the teacher knows her students' skills in greater depth and supports them individually to achieve her target learning outcomes.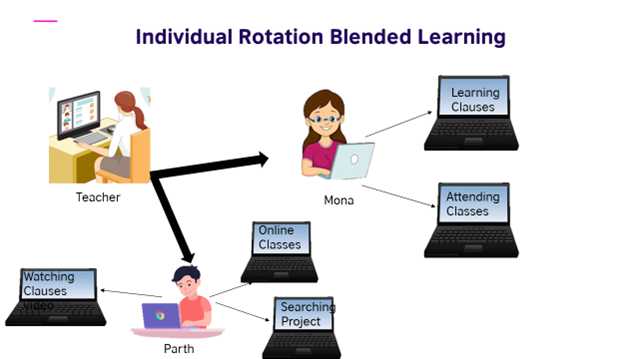 6. Inside-out and outside-in blended learning
In Inside-out, teaching and learning begin inside the classroom and move to an outside environment and in an outside-in classroom, it begins in an outside environment and moves inside the classroom. In a class environment, the Teacher discusses with students about 'Sound of Music' in class and ends the lesson by taking them to the theatre to watch the play. In Outside-In, Students watch the play in a digital environment and end the lesson in a physical environment by conducting role-plays.
The list of models is many but one has to review their resources and plan accordingly.
One can mention that they may face challenges in terms of technology, lack of training on digital platforms, lack of resources to create self-paced learning environments, or time management with vast syllabuses to complete.
Certain tips that can come useful are:
1. Teachers can begin with easily available digital content like Khan Academy, Pinterest, discovery Education, PBS Learning Media, and much more.
2. Review the available resources and plan a timetable. Most importantly, a team achieves more so collaborate with your colleagues in club activities.
3. Take small simple steps – "The journey of a thousand miles begins with one step." Lao Tzu. Choose the model that you are comfortable executing and then move forward.
As teachers, we are ever-evolving and we are that one profession that creates more professions so our responsibility and accountability stretch beyond the classroom. We are lifelong learners and need to keep pace with the fast-paced technology so that our students are ready to take the next leap. Our classrooms have to echo that thought and vision at all times through new pedagogies and teaching-learning strategies.
References:
Christensen Institute, Blended Learning definitions, https://www.christenseninstitute.org/blended-learning-definitions-and-models/
About the author:
Kavita Sanghvi holds a Masters in Physics, Masters in Education, Masters in Philosophy of Education, and CAEL [Certificate in Advanced Course in Educational Leadership] Diploma from Harvard University. She heads SVKM's CNM School, in Mumbai. She is a Teach SDG's Ambassador, Climate Action Ambassador, and Scientix Ambassador for India. She is a British Council Trainer and Ambassador.