Part 4 – Students themselves tell us what they want in a school! Are we ready to listen, minus judgement?
Forget about what students 'need'. Students themselves tell us what they want! Are we ready to listen, minus judgement? Here is the third part in our series on children's views on their dream school.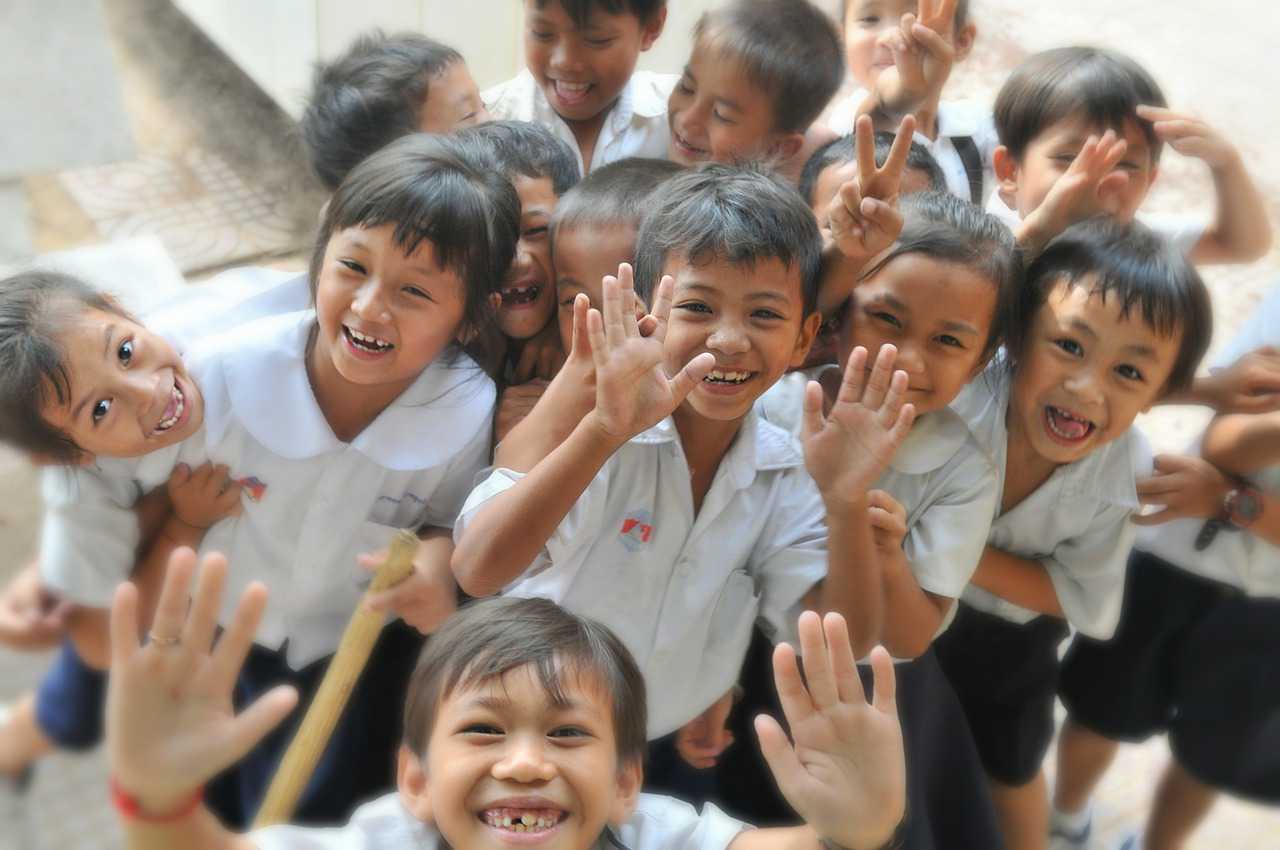 From the government to the management to educators to parents – everyone seems to have a say in the school system but for the main stakeholders: the children themselves. With World Children's Day (November 20) and National Children's Day (November 14) this month, ScooNews threw open its pages, inviting this long-neglected and most important segment – children – to tell us exactly how they envision their dream school. Read on, educators, there might be nuggets of value for us all in here…
"Each class would have freshers, juniors and seniors"
Arjun Sahai
My thought for an ideal school would be one with only fun and excitement. The school would be circular in shape and blue in colour. There would be no particular dress to wear, and children would have the permission to leave whenever they wanted. There would be exciting sections like a petting zoo, a swimming pool and a park. There would have also been a fairy tale room with different fairy tale characters. To eat, children would have to go to the 'fairy tale food restaurant'. In this restaurant, there would be foods that one reads and sees in fairy tales like rainbow ice-cream, insect pizza, wizard pie, dinosaur popsicle and dragon's drink. This school would also have a reading room with different sorts of books and it would be painted in different colours. Each student could go to any room whenever they wanted to. Each student would have to pay Rs.10 before entering a room because the money would help to make more exciting rooms in the school. There would be different sports fields and courts in the school.
There would be only a few teachers in this school, some strict and some fun. The strict teachers would like discipline in the classes, and the fun teachers would let the children do whatever they liked. In each class, there would been three batches – freshers, juniors and seniors – so that children could make friends with children elder to them. I would love to go to a school like this. It would feel like a being on a holiday!
(Eight-year-old Arjun Sahai studies in class III, at National Public School)
"What the child thinks should get jotted down on the smartboard"
Tavishi Saxena
Tweet-tweet, buzz-buzz; such melodious and peace providing sounds which help to concentrate with an increasing ease, is what I want as the environment of my school. The magnanimous, technophile and eco-friendly classroom with extra relaxing, cushioned sofas should be a classroom. This would keep the children content and lead them to study without being pressurized. For me, my dream school should have escalators and the attendance should be by a face detector. There should be glass walls and when swiped the scenic beauty should be changed. The smartboards should be linked in a way that what the child thinks is jotted down on the screen giving a great exposure to the thinking of every child. I would like to have different study methods like for humanities we can have a play and enact the people to get a better and fruitful understanding. The educators should teach with a great passion and encourage the children by bringing out talents that are not only in direction of science but a fusion of scientific and artistic mind. Thinking and passion for learning should be the basis of a child's genius. Smart classes can be more fun to learn and movies related to the subject should also be projected. We can discuss a lecture on Facebook or create a google hangout to talk about a class assignment.
Play and laughter are said to simulate the imagination and to increase the neuro-transmitters for memory and alertness so, we should have a positive learning environment allowing us to play in between to shape our brain, revitalise our soul and open our imagination. Home assignments should not be based on absorbing large amounts of factual knowledge but it should have the three Cs: critical thinking, collaboration and creativity. Now we come to the most favourite part that every child adores and it's none other than FOOD! The ambrosial and fresh smell of the yummy food should activate the olfactory senses of the children. The kids should be given a few intervals to eat their loved food and this would help them to study with a refreshing mind. All these things, according to me, should be added in the school but at the end a school also has some moral values and I do not want them to be removed. The children when being given so many comforts should not find it difficult to follow the rules and principles of the school.
(Tavishi Saxena, 13, studies in grade VIII, Jayshree Periwal International School, Mahapura, Jaipur. Her Instagram/ Facebook page [email protected] displays her passion for art)
"Teachers will allow us to speak out our minds"
Chrisanne D'Souza
My dream school would be fun and interesting. There would be various types of activities for all kids. The lesson periods would contain fun learning and less writing. The playground will be extraordinary, with swings, slides, and even fountains! During recess, we would go to the cafeteria where different types of snacks would be served. The uniforms will be colourful and we will be allowed to wear party clothes once a week – or have costume days. The teachers should allow us to speak out our minds. School bags should contain very few books, which will be easy to carry. There should also be a classroom for pets, where kids can interact with animals.
(Chrisanne D'Souza is in class V, St. Anne's High School, Malad, Mumbai)
"My dream school students will make the change others want to see…"
Arnav Bachheti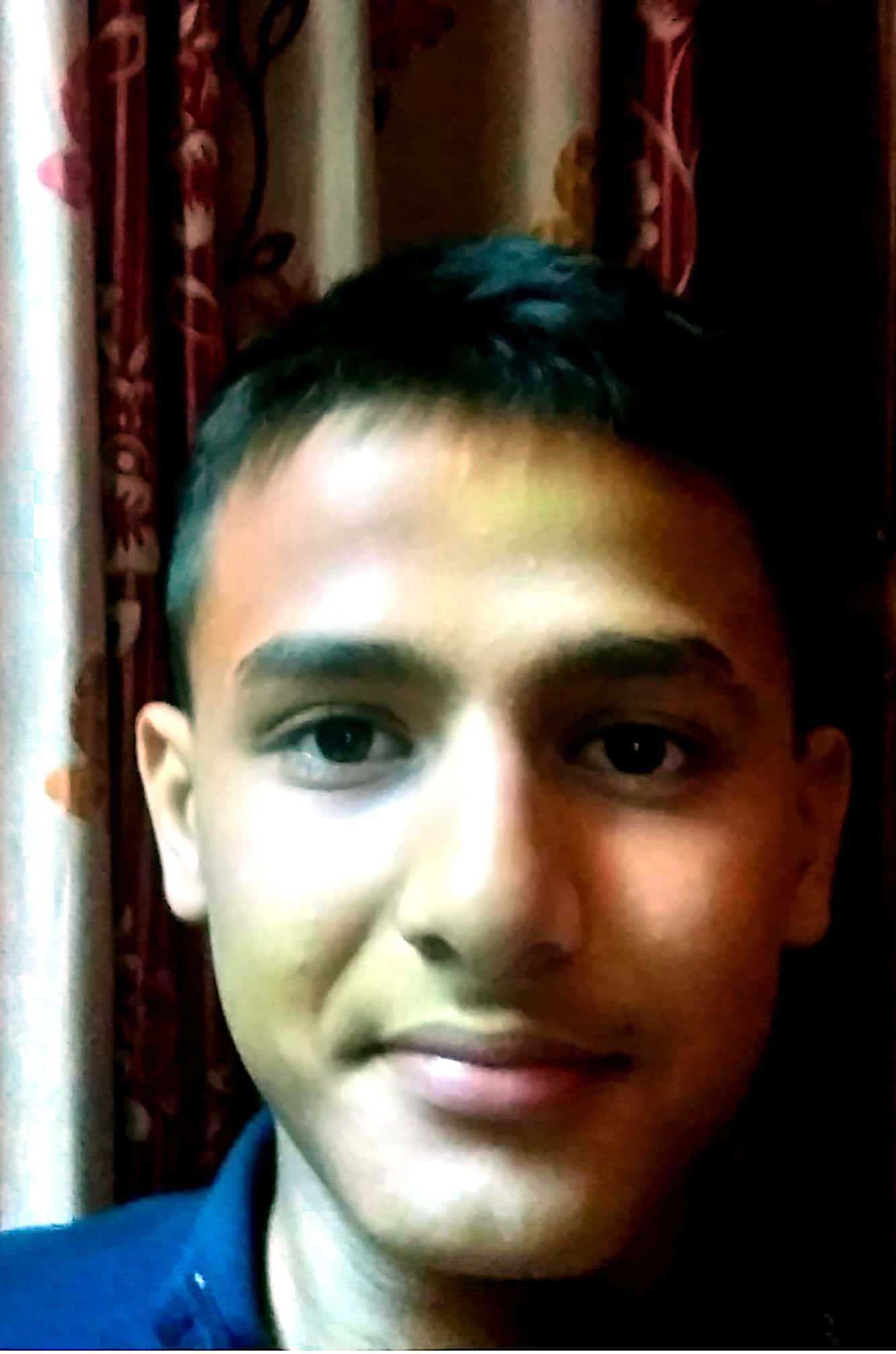 "School is a building which has four walls with tomorrow inside." – Lon Watters
The school of my dream would be like a haven for the students. Everyone would be treated equally. There would be no fee, and mid-day meals would be provided to them. My dream school would be an ordinary school but the difference would be in the students and their thinking. Every single activity would be there. There would be no force to study. If a child thinks his career is in sports rather than in academics he /she will be encouraged. I wish for a school that teaches its students to be a little mischievous and naughty yet well behaved and grounded. There would be picnics and excursions. National and international trips would be held. Annual Day and Sports Day will be held where many reputed persons would be called as chief guests. The school of my dream would have three playgrounds, one swimming pool, one roller rink, and much more.
Children would learn that if they are not willing to learn, no one can help them but if they are determined to learn no one can stop them. My dream school students will make the change others want to see in this world. They will prove themselves to the people who think that average people can't do anything. My school would have evening practice classes for sports and other co-curricular activities. On certain days teachers would not come to classes. Students themselves will be the teachers, educators and facilitators. Students will learn collaborative skills, group management skills and, above all, social and thinking skills. They would have the best technology, including laptops and educom. My dream school would definitely make me say in future – "School life is the best phase of life."
(Arnav Bachheti, a student of Army Public School, Birpur, Dehradun, studies in class VIII.)
"Nobody must feel out of place or lonely…"
Lakshmi Premkumar
Every school student would definitely have an answer to this question. Each one of us have our own dream of what we would want our school to be like.
I would want our teachers to interact with us and ask more questions to ignite our minds. This would make us interested in classes, unlike now when it's just the teachers who talk and talk and all we can do is sit and nod our heads in agreement. According to me, an interesting class should be an interactive session between the teachers and students. We should be allowed to ask endless number of questions.
Each student has different interests. One student may like Math whereas another student may like history. I strongly feel we must just be taught the basics of all the subjects and then we should be given the option to choose the subjects we like.
Classes should not be confined to a room with four walls. There is so much we can learn from outside. Sitting inside a room and just reading books and writing notes are not enough. We can learn so much by just interacting with people or by observing nature and people. Math doesn't necessarily mean I need to sit in a class and work all the sums. I can go to a basket ball ground and be asked to find the perimeter and area of the ground. Nowadays it is hands on were that makes us interested.
In my dream school there must be a place for everybody to fit in. Nobody must feel out of place or lonely. There should be a place for students who love sports, for students who aspire to take up music or students who like indoor activities.
Another thing that children seem to have is exams. I could say I am terrified and that I loathe exams. The fact that a piece of paper can decide your future sounds ridiculous to me. Children are compared based on how much they score. This makes them feel either too smart and inferior or too proud and egoistic. In my school there would be no comparison. Exams have to be written, because it is what our Education system wants, but no child shall be judged by their marks. The only criteria for judging would be their social skills and behavior, because at the end of the day when you go to the real world and interact with people you need to come off as well-mannered person.
These are some of the things I would look for in my dream school so that at the end of the day we are all equal. No one is better than the other, and there is no comparison between intelligent and dumb or rich and poor.
(Lakshmi Premkumar, a student of C S Academy,Coimbatore studies in class X. Her ambition is to be a Journalist.)
This story was our Childrens' Day special feature in the November 2017 issue.
Header image courtesy – Pixabay
Future of Education & Skilling in India
By making informed and intentional policy choices, critically evaluating and learning from the present and the past, and actively investing towards the larger purpose and shared vision of education, the future will be bright and promising.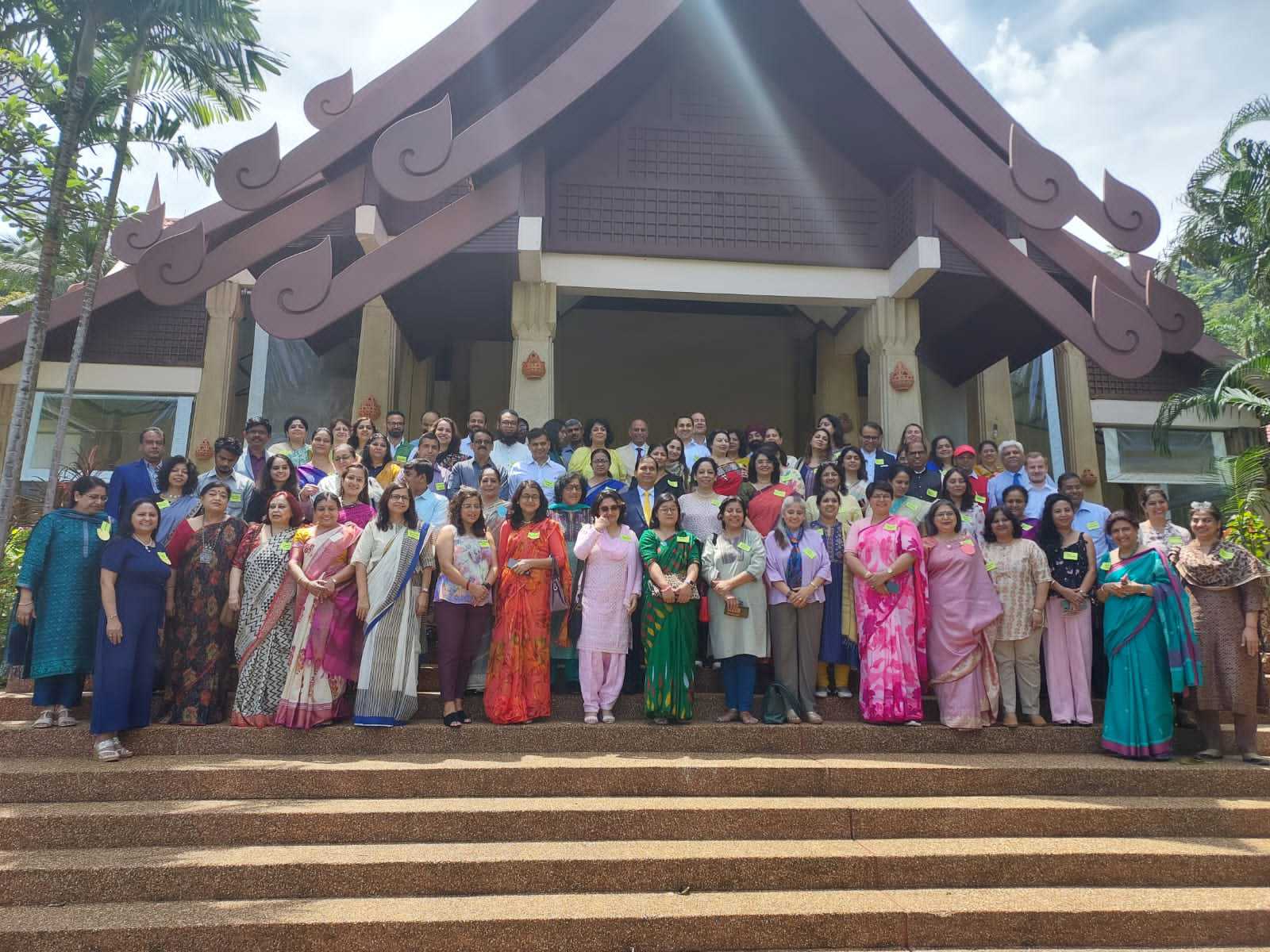 For the past two days, I was attending a school leaders' conference in Phuket, Thailand which was on the contemporary topic of the Future of education and skilling in India. The conference was organised by Goethe Institute, Germany, and was mesmerising. Through the conference I along with many education leaders from countries such as Sri Lanka, Pakistan and India learned about the importance of vocational skills in modern education.
Did you Know?
Less than 5% of the workforce in the age group of 19-24 received vocational education in India during 2012 to 2017. This contrasts with 52% in the USA, 75% in Germany, and 96% in South Korea.
Mahatma Gandhi in a poignant quote says: "The future depends on what we do in the present". India is moving towards becoming a developed country as well as among the three largest economies in the world. India will also have the highest population of young people in the world over the next decade. There will be 180 million youth that will be entering India's workforce in the next 15 years. And as of now, there is a massive skill deficit of 400 million people in the workforce, posing both a simultaneous opportunity and challenge. Hence, Teaching for the future, ensuring that students not only learn but more importantly learn how to learn provide high-quality educational opportunities will determine our country's future.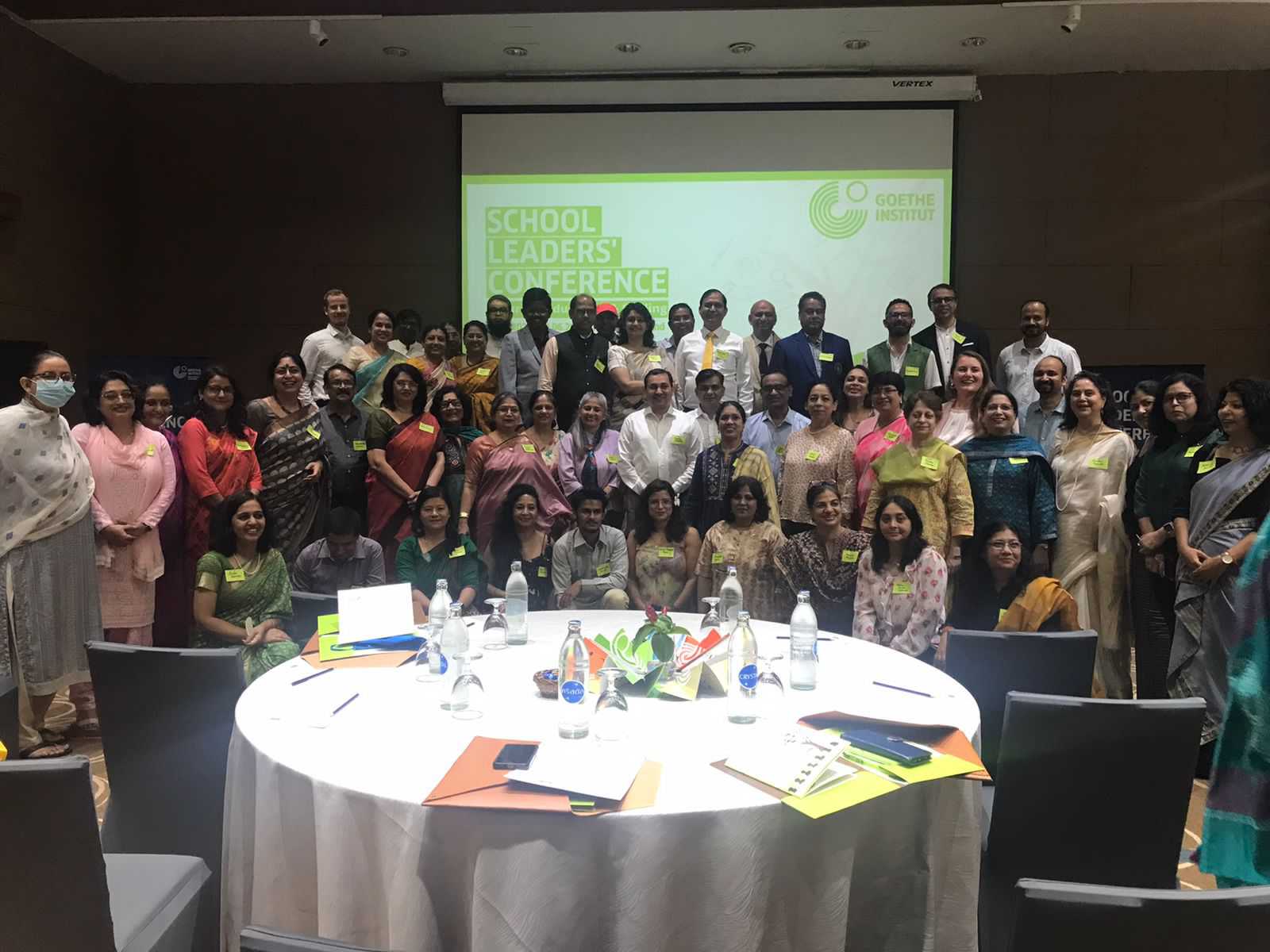 The National Education Policy of the Government of India has redefined the parameters of education in many ways. Vocational (Skill) education plays a very important in this policy. The CBSE is in the process of devising curricula for vocational subjects. NEP 2020 says that the aim must be for India to have an education system by 2040 that is second to none, with equitable access to the highest-quality education for all learners regardless of social or economic background.
So, today, holding Education as the foundation of the future, I would like to throw a light into the future of education and skilling –
The first shift we believe will be a global shift in the need for a skilled workforce proficient in multidisciplinary learning. With the rise of big data, machine learning, and artificial intelligence, many unskilled jobs worldwide may be taken over by machines, while the need for a skilled workforce, particularly involving mathematics, computer science, and data science, in conjunction with multidisciplinary abilities across the sciences, social sciences, and humanities, will be increasingly in greater demand.
The second shift would be a move towards less content and more towards learning about how to think critically & creatively, solve problems, develop 21st-century skills, and absorb new material in changing circumstances.
Addressing ambiguous problems of the future would need not only technical proficiency but mental and emotional resilience to work alongside other people towards a common goal. Hence, the third shift is a reconfiguration towards building life skills, and character that enables learners to be ethical, rational, compassionate, and caring, while at the same time preparing them for gainful, fulfilling employment.
The fourth shift would be a focus on high-quality interdisciplinary research across fields that must be done in India and cannot simply be imported.
the fifth shift would be Education rooted towards enabling Access, Quality & Equity which will provide all students, irrespective of their place of residence, with a quality education system, with a particular focus on historically marginalized, disadvantaged, and underrepresented groups.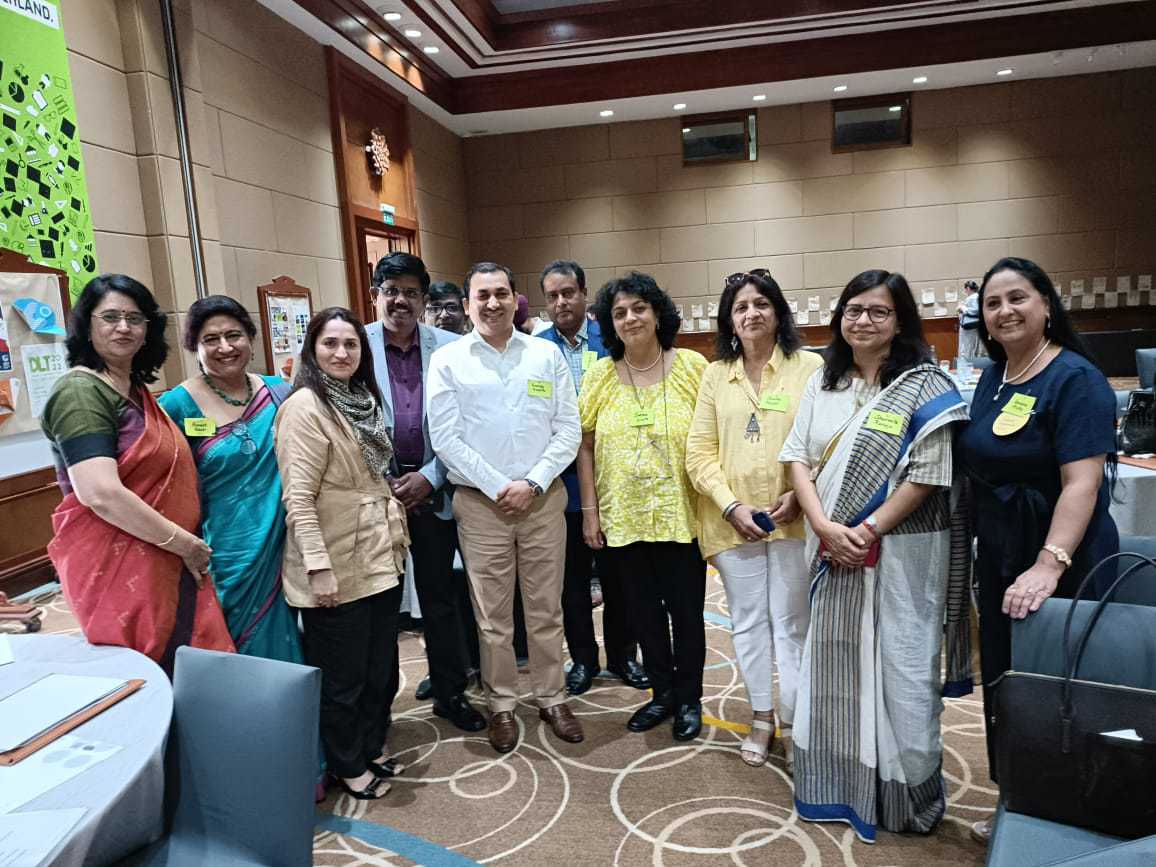 Another shift in the future would be envisioning an education system that's rooted in Indian ethos contributing directly to transforming India sustainably into an equitable and vibrant knowledge society. By leveraging Indian knowledge systems, it is inimitable artistic, language, and knowledge traditions, it would address local and global needs and instill national pride, self-confidence, self-knowledge, cooperation, and integration in its learners.

All of this is aimed to be realised through a restructuring of the school curriculum that is aligned to the needs of students at different stages of their development.
Key reforms are undertaken reforming the current nature of school exams to move away from rote based to competency-based learning and assessments is another priority that is primed towards redefining education in the future.
The development of vocational capacities will also go hand-in-hand with the development of 'academic' or other capacities. Less than 5% of the workforce in the age group of 19-24 received vocational education in India from 2012 to 2017. Hence, in the future, Vocational education will be integrated into the educational offerings of all secondary schools in a phased manner over the next decade.
Towards this, secondary schools will also collaborate with ITIs, polytechnics, local industry, etc. Skill labs will also be set up and created in the schools in a hub and spoke model which will allow other schools to use the facility. Higher education institutions will offer vocational education either on their own or in partnership with industry and NGOs. They will also be allowed to conduct short-term certificate courses in various skills including soft skills. 'Lok Vidya', i.e., important vocational knowledge developed in India, will be made accessible to students through integration into vocational education courses.
As of now, currently, CBSE has started offering around 40 courses (including courses on Artificial Intelligence, Information Technology, and Design Thinking) at the Senior Secondary level which works towards imparting an education that is holistic, meaningful, and skill-oriented which instills among the youth a sense of usefulness and responsibility while also developing key 21st-century skills. In the future, initiatives like Online Entrepreneurship Program, and AI Curriculum can build a robust pipeline of creative and critical thinkers equipped with the right skills and attitudes to enable India in attaining inclusive economic growth and social development. The German dual system of vocational training is a time-tested successful model we can learn a lot from.
Last but not the least, the role technology plays in defining the future of education is much larger than we can ever expect. New technologies involving artificial intelligence, machine learning, blockchains, smart boards, handheld computing devices, adaptive computer testing for student development, and other forms of educational software and hardware will not just change what students learn in the classroom but how they learn, and thus these areas and beyond will require extensive research both on the technological as well as educational fronts.
As I quoted in the beginning, "The future depends on what we do in the present". I believe that our present holds a strong collective desire, actions, and policies to prepare for the future, and shape it too! By making informed and intentional policy choices, critically evaluating and learning from the present and the past, and actively investing towards the larger purpose and shared vision of education, the future will be bright and promising.
About the author:
Anurag Tripathi is Secretary, Central Board of Secondary Education (CBSE).