Passage to IIT for students from Chhattisgarh's violence-hit districts.
27 students have cleared the Joint Entrance Exam JEE (Advanced) this year, thanks to the preparation received at residential schools run by the Chhattisgarh government under the Mukhyamantri Bal Bhavishya Suraksha Yojana, a scheme meant to provide better education facilities to children from distric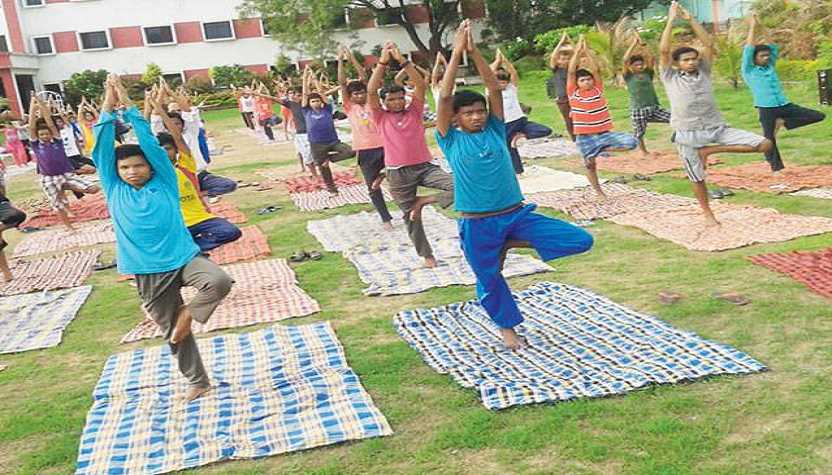 A quiet revolution has been set in motion in the Naxal-affected areas of Chhattisgarh. Young children who had otherwise no dreams to chase or would eventually gravitate towards the Red are finding a wonderful and life changing goal to aim for – IIT. On July 19, Rishikesh Chandra Tigga, a tribal boy left his home in Naxal-affected Ambikapur in Chhattisgarh and travelled over 600 kilometres to join the Indian Institute of Technology (IIT) in Kanpur. A little over 2 years back, Tigga had not even heard of IIT.
"Not even in my wildest dreams did I imagine that I would one day be studying with the best of talent," says Tigga, 18, who has joined a 4-year undergraduate course in mathematics and scientific computing. "Forget IIT, I did not have a single dream to chase. Had it not been for the Prayas residential school of the Chhattisgarh government, I would have been stuck in my village."

About 750 students have joined the 6 Prayas schools in the state this year. Tigga is one of the 27 students to clear the Joint Entrance Exam JEE (Advanced) this year, thanks to the preparation received at residential schools run by the Chhattisgarh government under the Mukhyamantri Bal Bhavishya Suraksha Yojana, a scheme meant to provide better education facilities to children from districts affected by left wing extremism.
While Tigga has been allotted IIT, some are waitlisted, while a few have been asked to attend preparatory courses in IITs that will guarantee them a seat next year, 13 are joining the National Institutes of Technology (NIT) and others engineering colleges.
Meanwhile, 750 students, trying to follow of the initial 27 have joined the 6 Prayas residential schools cum coaching institutes under the scheme for students who have passed Class X. This scheme is like the Super 30 for Naxal regions, taking students away from an environment of violence and bullets and letting them dream of elsewhere. About 50% of students here are tribal children and 30% from Scheduled Castes.
Photographs of IITs dot the walls of the classrooms of the Prayas school in Raipur. Over 80 students are doing yoga. Some are playing cricket. Many of these students return a blank look at the mention of IIT. 2 years down the line, they could well be competing for a seat there.
Tough Lessons
Chief Minister Raman Singh says: "These schools are not only building a bright future for meritorious students from Naxal-affected areas but also ensuring equal opportunities."
The challenges are different at these schools. One is to make the students understand the importance of being an IITian. Gojraj Bajia, an NIT alumnus who teaches chemistry at a Prayas school in Bastar, says: "The biggest challenge is to make them understand the fundamentals of the subjects.
English is another hurdle they have to cross: the students often learn the language here." Tigga, for instance, is finding IIT a little tough as the medium is English. He has asked the counselling centre for assistance.
Manjula Tiwari, principal of the girls' school in Raipur, says her students deal with social and parental pressures too. "Last year, 2 girls were selected for IIIT. One could not join because her parents wanted her to stay back in the village." It is a long road, for families and villages as well. But changes are happening in micro levels too.
Rajesh Toppo, commissioner, tribal welfare department, says, "Taking this scheme to the next level, the state government has decided to provide interest-free education loan to these students for their higher education in IITs. In upcoming years, our goal is that this should benefit 100-200 children."
There is a ripple effect. Tigga's younger brother Rohan, who accompanied him to IIT-Kanpur, has taken in the arc he has tracked. Rohan is just 13, but he has begun to nurture a dream — Destination IIT.
NIOS celebrates 33rd Foundation Day
Dr. Subhas Sarkar addresses the 33rd Foundation Day Celebrations of NIOS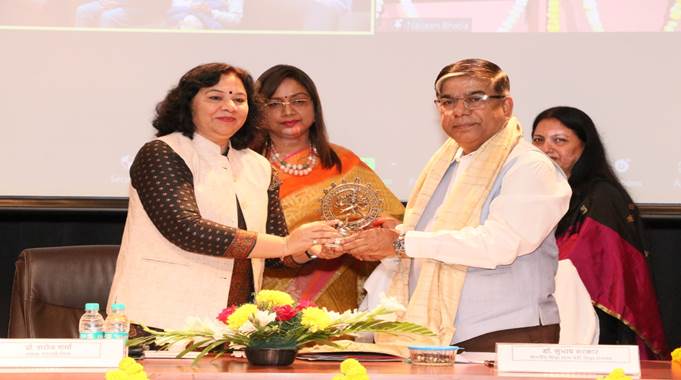 Union Minister of State for Education, Dr. Subhas Sarkar addressed the 33rd Foundation Day Celebrations of NIOS as the Chief Guest.
The function was attended by senior officials of the Ministry of Education, Chairpersons of educational institutions, Heads of Departments, officers, and staff of NIOS. Prof. Naval Kishore Ambasht, former Chairman, of NIOS and Pro-Vice Chancellor, of the Central University of Haryana, Prof. Sushma Yadav graced the occasion.
Dr. Subhas Sarkar in his address appreciated the various programmes and schemes of NIOS and said that NIOS is lighting the lamp of knowledge all over the world. Talking about the Azadi Ka Amrit Mahotsav, he mentioned that today's children will be young people in the age group of 30-40 years on the completion of 100 years of independence and will be responsible for building our nation.
He said that the Ministry of Education has entrusted NIOS with several responsibilities such as developing inclusive education resources, expanding the open and distance education system in states/UTs, translating all courses into more languages as required, creating Indian Knowledge Tradition based courses and propagating Indian culture by translating them into major foreign languages. He also praised the programmes of NIOS enrolling 10 crore adults under 'Basic Literacy Assessment', training of in-service teachers, Gender Green Project, and training in Yoga. He said that Indian Sign Language as a subject at the secondary level has been acknowledged on national and international platforms. He described the launch of an e-library called 'DEEP' by NIOS as a big step forward.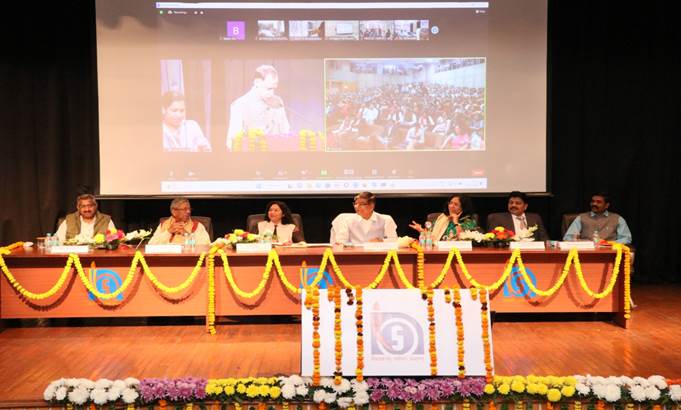 Prof. Saroj Sharma spoke about the journey of 33 years of NIOS and highlighted the special achievements. She said that NIOS is one of the two National Boards of Education under the Ministry of Education, which provides school education through Open and Distance Learning (ODL) for secondary, senior secondary, and vocational education. She elaborated on the role of NIOS in the field of education, efforts being made by NIOS for the successful implementation of the New Education Policy, Virtual Open School, Digital Library (DEEP), NEPIA Project, MoU with Ministry of Defence for Agniveer Project, setting up of Mukta Kaushal Kendras and subjects offered under Indian knowledge Tradition.
It was also conveyed by her that a curriculum called 'Aarambhika' is being developed by NIOS for catering to the Indian Diaspora.
A documentary based on the journey of 33 years of educational endeavours of NIOS was presented on the occasion. In this documentary, 'All England Badminton winner Pullela Gopichand said that most of the players in his badminton academy are getting an education from NIOS.
NIOS alumni, Ms. Niranjana and Vinod Kumar Chaudhary were also felicitated on the occasion. Shri Vinod Kumar said that only due to his education in NIOS, he was able to get the credit of making the Guinness Book of World Records 10 times (8 in Typing and 2 in sports). A proud learner of NIOS, Ms. Niranjana is a successful ventriloquist. Prof. N. K. Ambasht, former Chairman, NIOS said that in this age of technology, innovations must lead to developing 'standalone' courses for the Indian Diaspora, to achieve the goals of the National Education Policy- 2020. Pro-Vice Chancellor, Prof. Sushma Yadav said that the role of NIOS increases in the light of New Education Policy. NIOS has such potential that the institute will be able to achieve the ambitious goals of National Education Policy 2020 in the coming years.
The half-yearly magazine of NIOS 'Pragyan' was released by Dr. Subhas Sarkar on this occasion.