PM Modi rethinks the entire education sector
Prime Minister Narendra Modi announced a slew of measures along with the Ministry of Human Resource Development for the overhaul of the education sector. Many measures are innovative while most are tailored to increase accountability and performance parameters.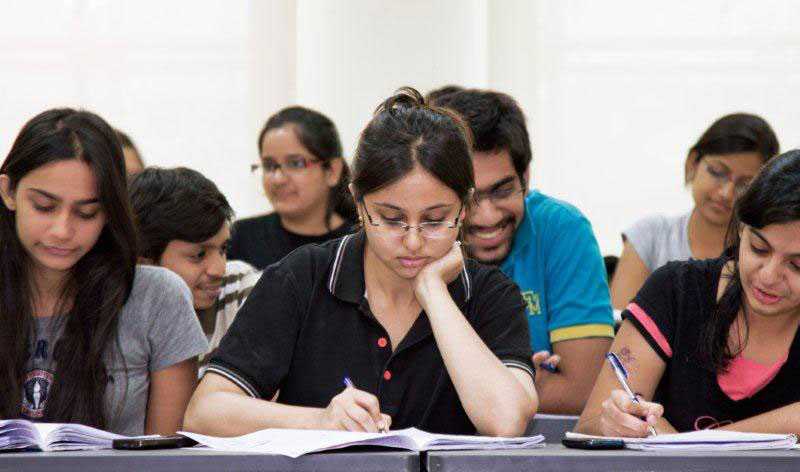 It is an exciting time in the education sector in India. It seems that the PMO and the office of the Ministry of Human Resource Development are working double time and bringing in initiatives at break neck speed. It has been less than a week that the MHRD released the first ever government-backed University Rankings when the Prime Minister, Narendra Modi has suggested a series of structural reforms in education.
These reforms when observed in their entirety are nothing short of an overhaul of the education system. Some of these reforms are dictated by the practicalities like schools being mandated to display grade-wise learning goals for each class. For this Niti Ayog has been entrusted to recommend overhauling of University Grants Commission and All India Council of Technical Education (AICTE).
Some reforms are innovative and have been borrowed from the corporate world where, for the first time, school students will be asked to evaluate their teachers. It is mooted to start a university for teacher training. In a meeting that the PM held with Niti Ayog and HRD top brass, including Minister Smriti Irani, a series of such decisions were taken. A detailed outcome-led presentation was made by Niti Ayog.
A senior HRD official said, "Access to school education has more or less been achieved. The problem is with quality. The meeting emphasised on outcomes, be it school or higher education. Equal emphasis was laid on vocational education." As for UGC/AICTE, the meeting expressed disappointment with their functioning and complete failure as regulators. Niti Ayog has been asked to recommend big changes so that they can address present concerns in higher and technical education.
In school education, it was decided that minimum grade-wise learning goals from class I to VIII will be displayed on school board. As far as funding goes, HRD sources said, a substantial component of Sarva Shiksha Abhiyan (SSA) and Rashtriya Madhyamik Shiksha Abhiyan (RMSA) will be linked to learning outcomes and fund release will depend a lot on quality. This move has in effect tied in the teacher or the school performance with the fund allocation from the government.
To ensure that schools remain competitive, it has been decided to grade schools. While a decision on doing away with 'no-detention policy' was not taken, it was decided that till then Continuous and Comprehensive Evaluation should continue in a rigorous fashion. It was also decided to start remedial classes for weaker students. At regular intervals, national/regional workshops will be held for sharing best practices.
Teachers' profiles will be linked to Aadhar and to deal with their skewed ratio in rural and urban India, teachers will be regularly transferred to rural schools. In secondary education, the PM also suggested introduction of 800 vocational courses as part of the syllabus.
The slew of initiatives announced along with the sheer length and depth of the measures, definitely show the seriousness of this government towards the education sector. While in the past too, many well intentioned schemes have been announced but most fall flat during the implementation phase. Hence it needs to be seen what reaches the ground level.
NIOS celebrates 33rd Foundation Day
Dr. Subhas Sarkar addresses the 33rd Foundation Day Celebrations of NIOS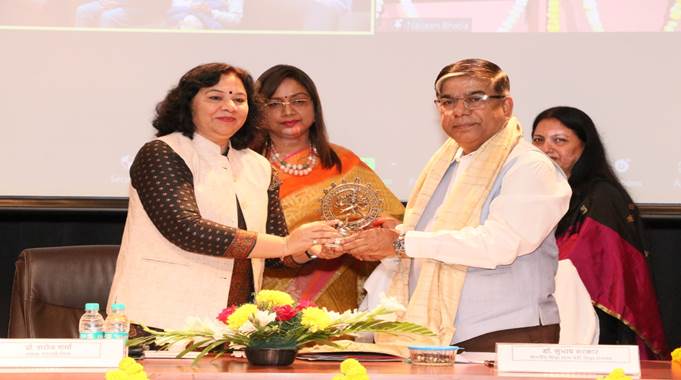 Union Minister of State for Education, Dr. Subhas Sarkar addressed the 33rd Foundation Day Celebrations of NIOS as the Chief Guest.
The function was attended by senior officials of the Ministry of Education, Chairpersons of educational institutions, Heads of Departments, officers, and staff of NIOS. Prof. Naval Kishore Ambasht, former Chairman, of NIOS and Pro-Vice Chancellor, of the Central University of Haryana, Prof. Sushma Yadav graced the occasion.
Dr. Subhas Sarkar in his address appreciated the various programmes and schemes of NIOS and said that NIOS is lighting the lamp of knowledge all over the world. Talking about the Azadi Ka Amrit Mahotsav, he mentioned that today's children will be young people in the age group of 30-40 years on the completion of 100 years of independence and will be responsible for building our nation.
He said that the Ministry of Education has entrusted NIOS with several responsibilities such as developing inclusive education resources, expanding the open and distance education system in states/UTs, translating all courses into more languages as required, creating Indian Knowledge Tradition based courses and propagating Indian culture by translating them into major foreign languages. He also praised the programmes of NIOS enrolling 10 crore adults under 'Basic Literacy Assessment', training of in-service teachers, Gender Green Project, and training in Yoga. He said that Indian Sign Language as a subject at the secondary level has been acknowledged on national and international platforms. He described the launch of an e-library called 'DEEP' by NIOS as a big step forward.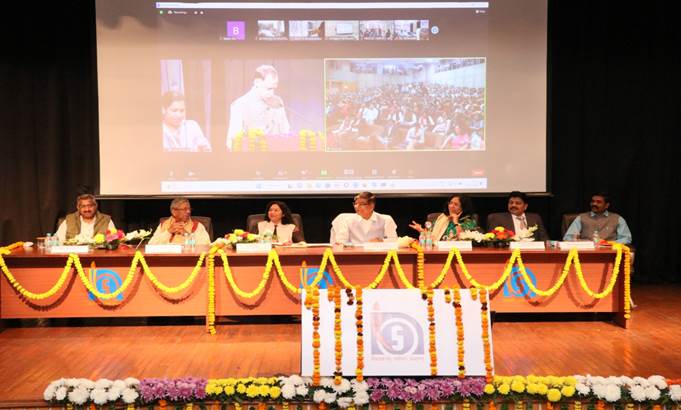 Prof. Saroj Sharma spoke about the journey of 33 years of NIOS and highlighted the special achievements. She said that NIOS is one of the two National Boards of Education under the Ministry of Education, which provides school education through Open and Distance Learning (ODL) for secondary, senior secondary, and vocational education. She elaborated on the role of NIOS in the field of education, efforts being made by NIOS for the successful implementation of the New Education Policy, Virtual Open School, Digital Library (DEEP), NEPIA Project, MoU with Ministry of Defence for Agniveer Project, setting up of Mukta Kaushal Kendras and subjects offered under Indian knowledge Tradition.
It was also conveyed by her that a curriculum called 'Aarambhika' is being developed by NIOS for catering to the Indian Diaspora.
A documentary based on the journey of 33 years of educational endeavours of NIOS was presented on the occasion. In this documentary, 'All England Badminton winner Pullela Gopichand said that most of the players in his badminton academy are getting an education from NIOS.
NIOS alumni, Ms. Niranjana and Vinod Kumar Chaudhary were also felicitated on the occasion. Shri Vinod Kumar said that only due to his education in NIOS, he was able to get the credit of making the Guinness Book of World Records 10 times (8 in Typing and 2 in sports). A proud learner of NIOS, Ms. Niranjana is a successful ventriloquist. Prof. N. K. Ambasht, former Chairman, NIOS said that in this age of technology, innovations must lead to developing 'standalone' courses for the Indian Diaspora, to achieve the goals of the National Education Policy- 2020. Pro-Vice Chancellor, Prof. Sushma Yadav said that the role of NIOS increases in the light of New Education Policy. NIOS has such potential that the institute will be able to achieve the ambitious goals of National Education Policy 2020 in the coming years.
The half-yearly magazine of NIOS 'Pragyan' was released by Dr. Subhas Sarkar on this occasion.